Testing PPE's deep transmission pan on a '15 GMC Denali
Diesel transmissions have quite a tough job. As horsepower levels rose on 3/4 and 1-ton pickups, the manufacturers have done a good job at upgrading the factory slushboxes–but there's still more that can be done. When it comes to transmission temperatures, as long as the fluid is warm enough to flow through the lines correctly there really isn't too low of an operating temperature. Modern transmissions can run well below 150 degrees without damage, in fact, lower transmission temperatures dramatically extend transmission fluid life.
However, since diesel transmissions are some of the hardest working automatics in the business, they very rarely operate at optimal temperature levels–especially when towing. To save on production costs, most transmission pans are also usually shallow and flat, which doesn't do much to dissipate excess heat. Fortunately, there are upgrades available!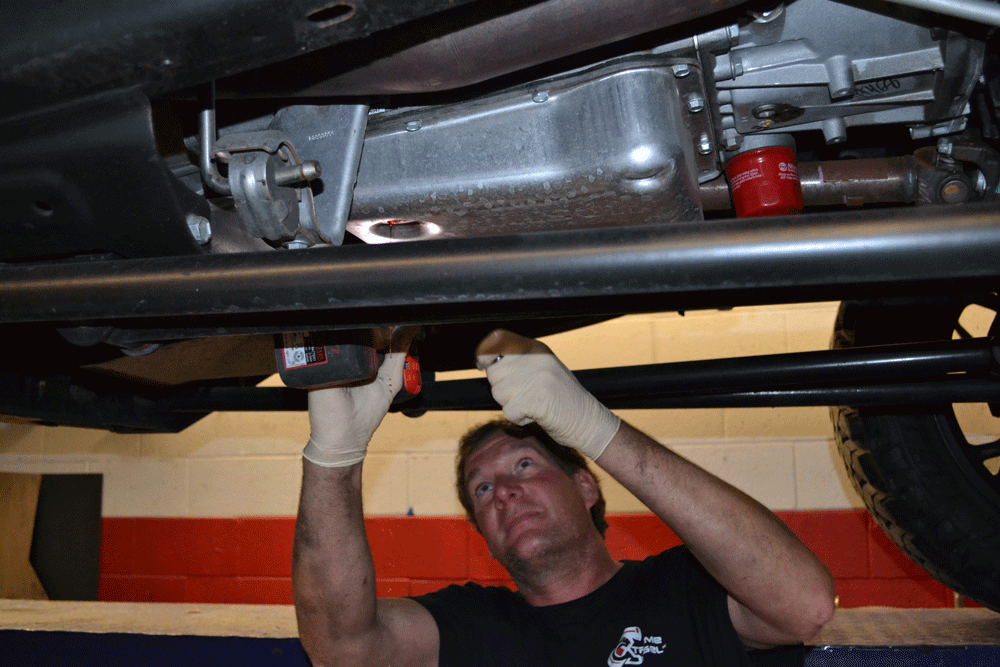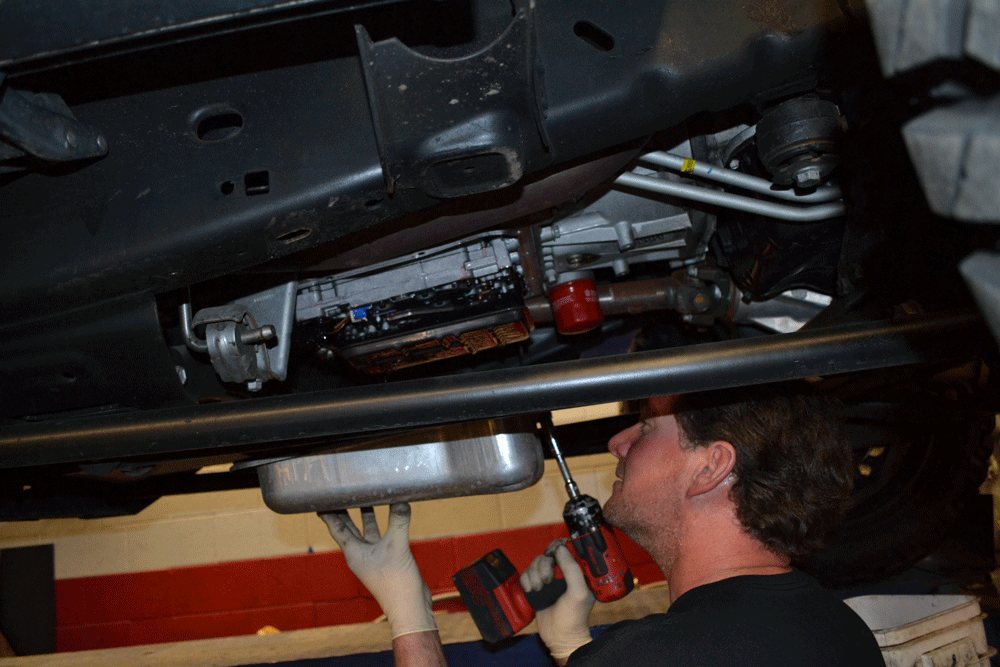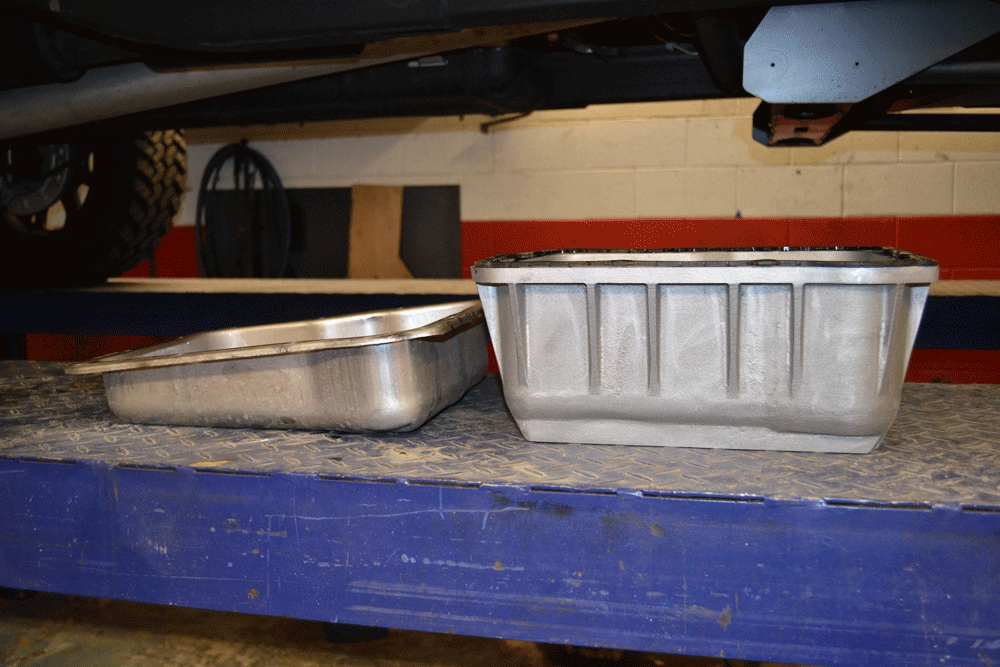 While it might seem odd to take a factory part off of a brand-new truck, the transmission pan we acquired from Pacific Performance Engineering (PPE) is better than the OEM version in every way. The transmission pan from PPE starts off with a solid 4 quart capacity increase, which means fluid will take longer to heat up. When it does, heavy-duty 3/4-inch cooling fins help dissipate the heat. Also included is a magnetic drain plug, that's designed to trap any particles that might end up causing trouble down the line.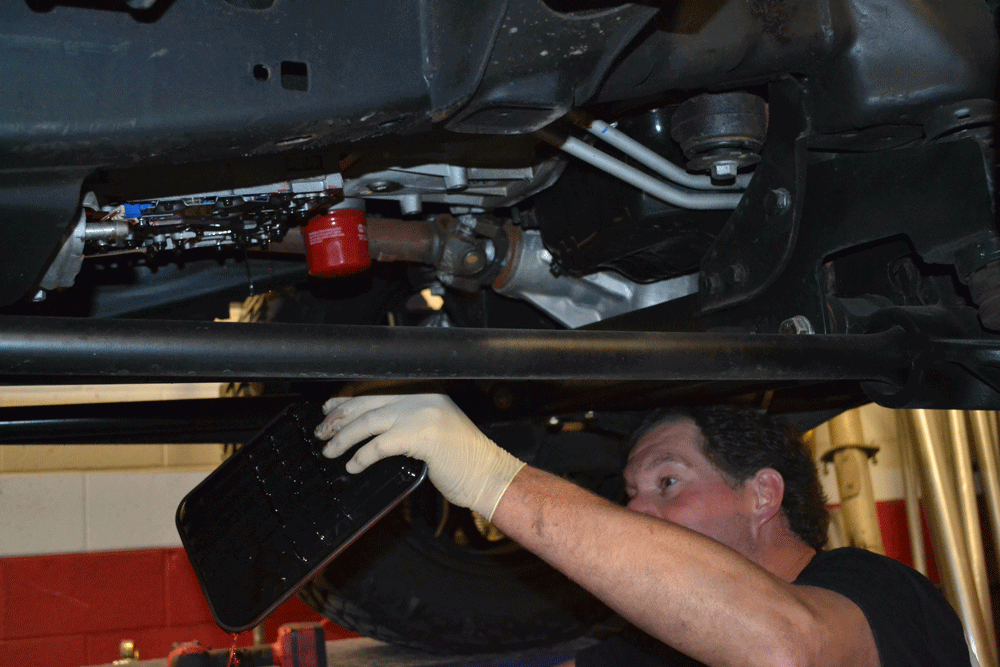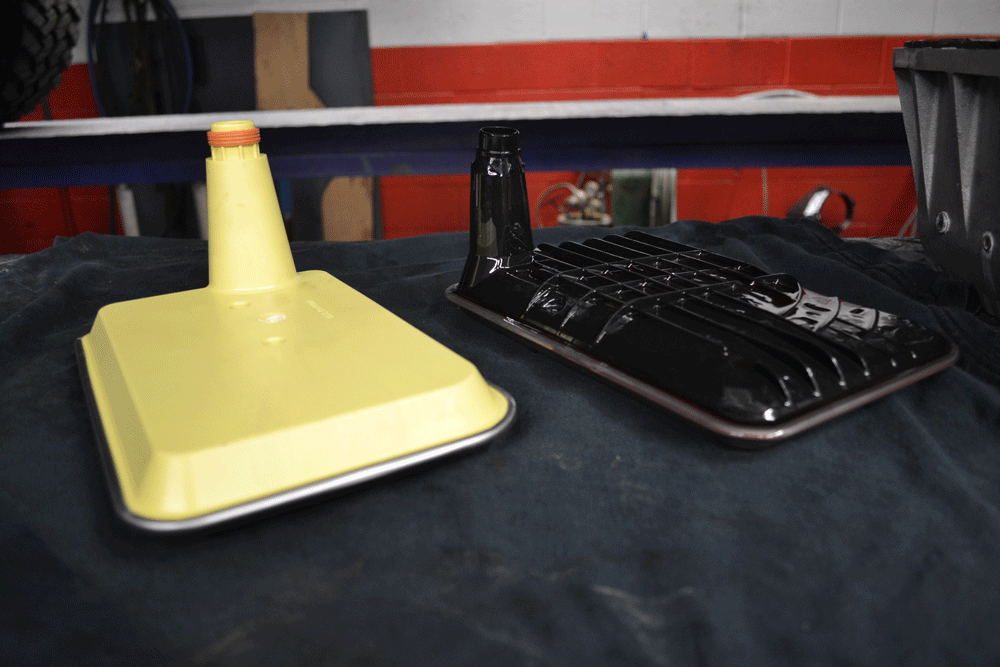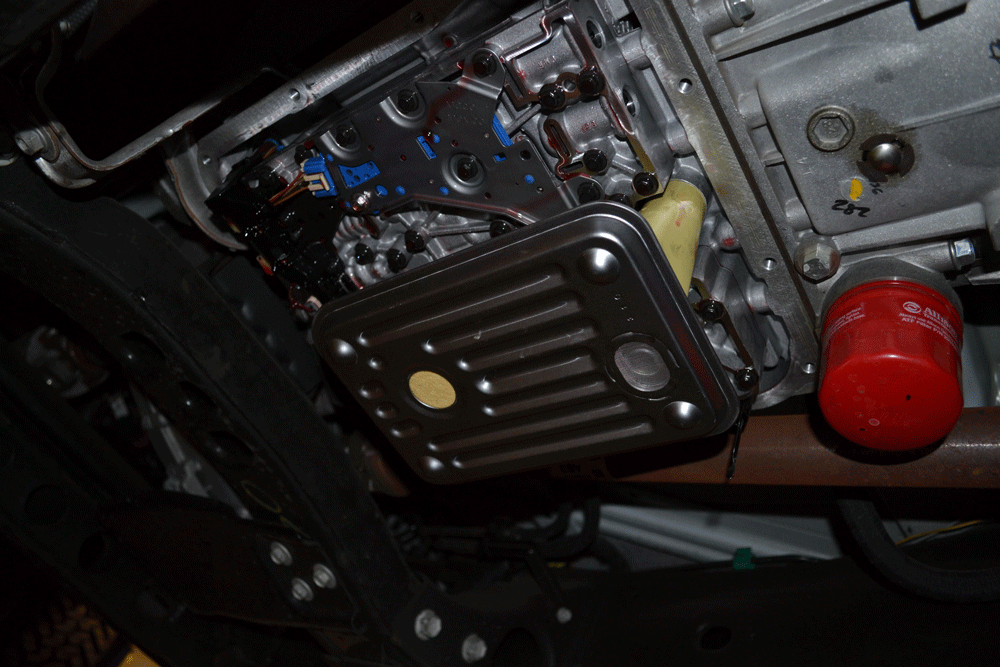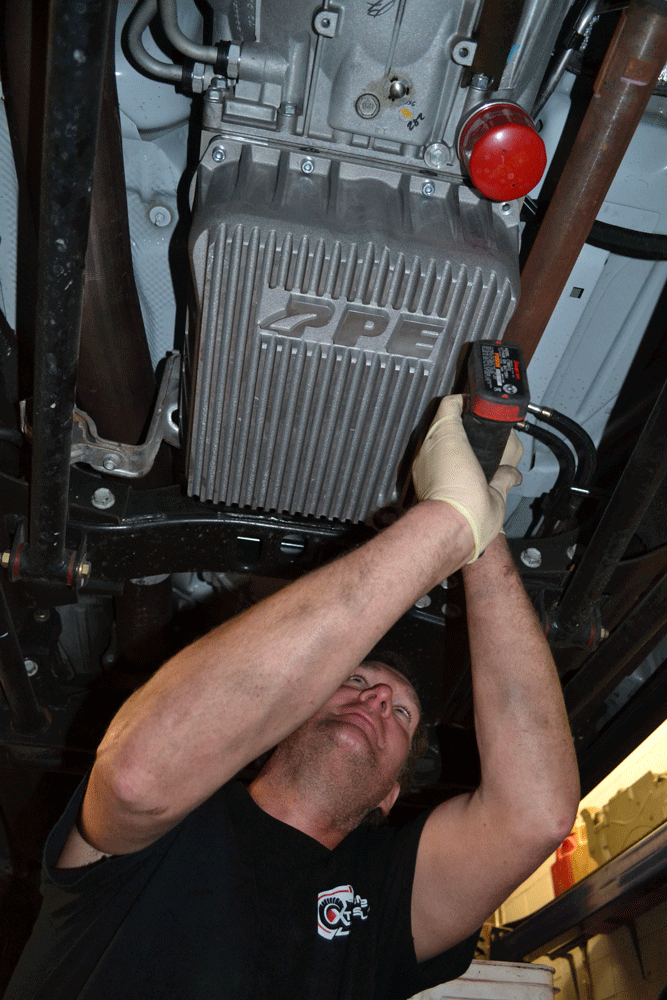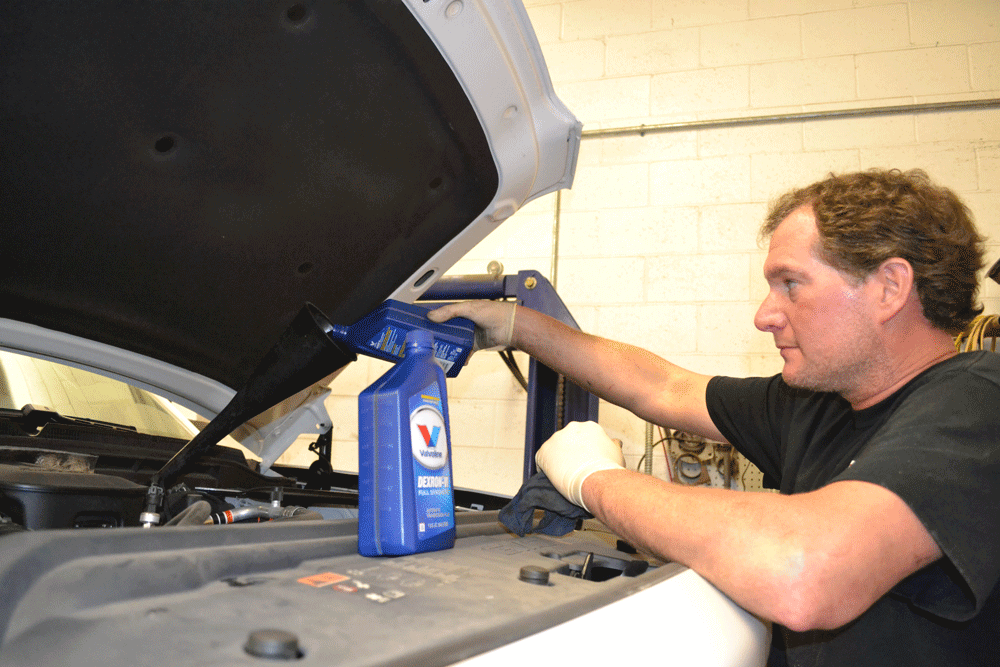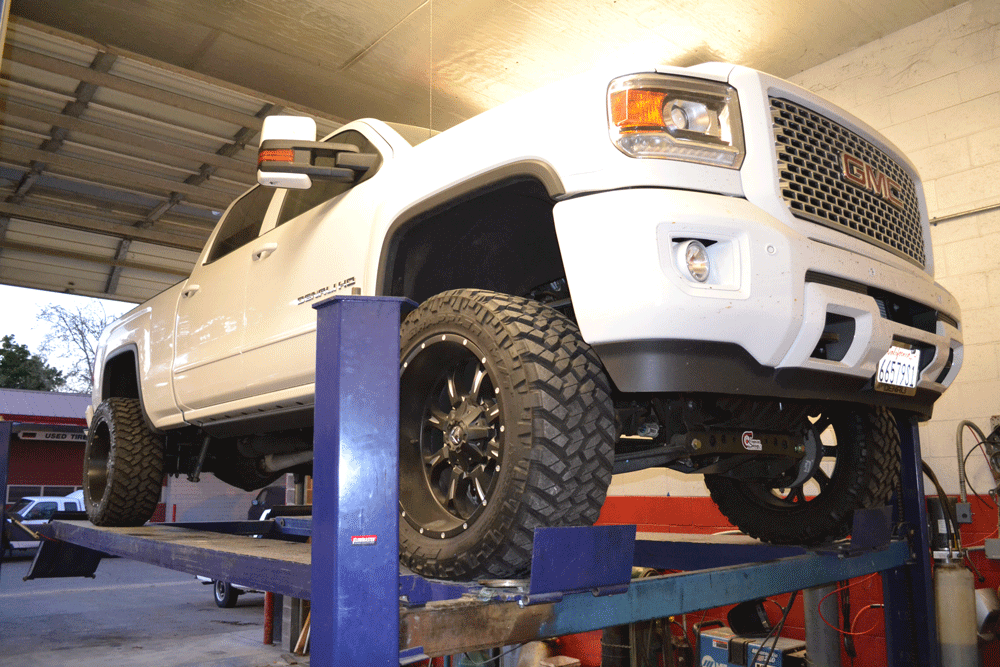 Since talk is cheap, we decided to put PPE's new pan for the 2015-'16 GM trucks to the test, by installing one on Xtreme Diesel's shop truck, a '15 GMC Denali. The truck had been upgraded with a 50 horsepower tune as well as larger wheels and tires (both hard on transmissions) and the owner promised to tow his 42-foot toy hauler up a grade and report back to us. He did, and an all-around drop of about 20 degrees was the result. When it comes to budget transmission upgrades that can last the life of your vehicle, there's not much that can match the benefits of PPE's Deep Heavy Duty transmission pan.
Sources:
Pacific Performance Engineering
714.985.4825
PPEdiesel.com
Xtreme Diesel
530.898.1001