Our '03 Jetta Gets A Clean Intake and 33 More Ponies
Well we've had just about all we can take of driving a bone stock, 2003 Volkswagen Jetta TDI. After 5,000 miles of parts running, traveling to events, and getting passed by everything with wheels under it, it's time to give the little V-dub a kick in the pants this month in the form of a programmer. But before we break out the power adder, we've got a major house cleaning item to tackle: cleaning the intake manifold and EGR valve.
Stealing Our Thunder
Thanks to their exhaust gas recirculation system, gummed up or clogged intake manifolds are a very common problem on the ALH Jettas ('99.5-'03)—especially on cars that are subjected to a lot of short-trip driving or extended periods of idling. This kills performance, hurts fuel economy, and takes a lot of the fun out of driving these cars. We've even seen engines so plugged up they couldn't accelerate without holding the go pedal to the floor…
Dyno-Verified Tuning
Following the aforementioned housekeeping duties, we'll be strapping the car to Scheid Diesel's Mustang chassis dyno. Once we've collected a stock baseline, we'll flash the ECU with Kerma TDI's Q-loader programmer and re-dyno to measure our horsepower improvement. After that, it'll be time to hit the road, log all of our trips, and see if we can beat the car's current 48-mpg average. DW
Parts Required
| | |
| --- | --- |
| Part: | Part Number: |
| Exhaust manifold to lower EGR pipe (metal) | 038131547A (OEM) |
| EGR Cooler to EGR Valve Gasket (paper) | 069131547D(OEM) |
| EGR Valve O-ring | N90521604 (OEM) |
| Victor Reinz Intake Manifold Gasket | 71-28781-10 (Aftermarket) |
| Thermostat | 044121113 (OEM) |
| Thermostat Housing | 038121121 (OEM) |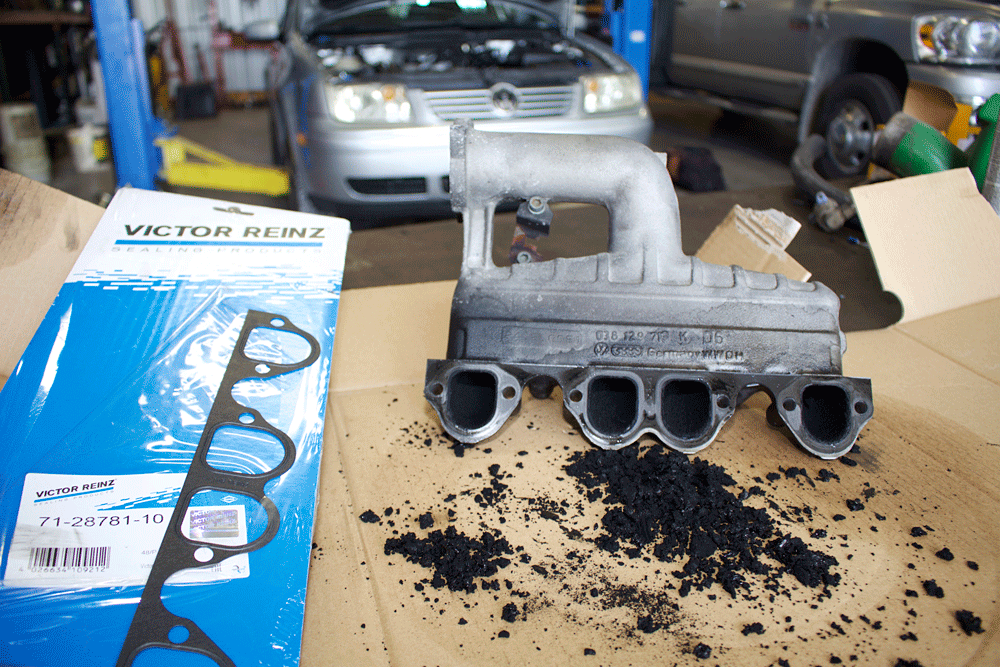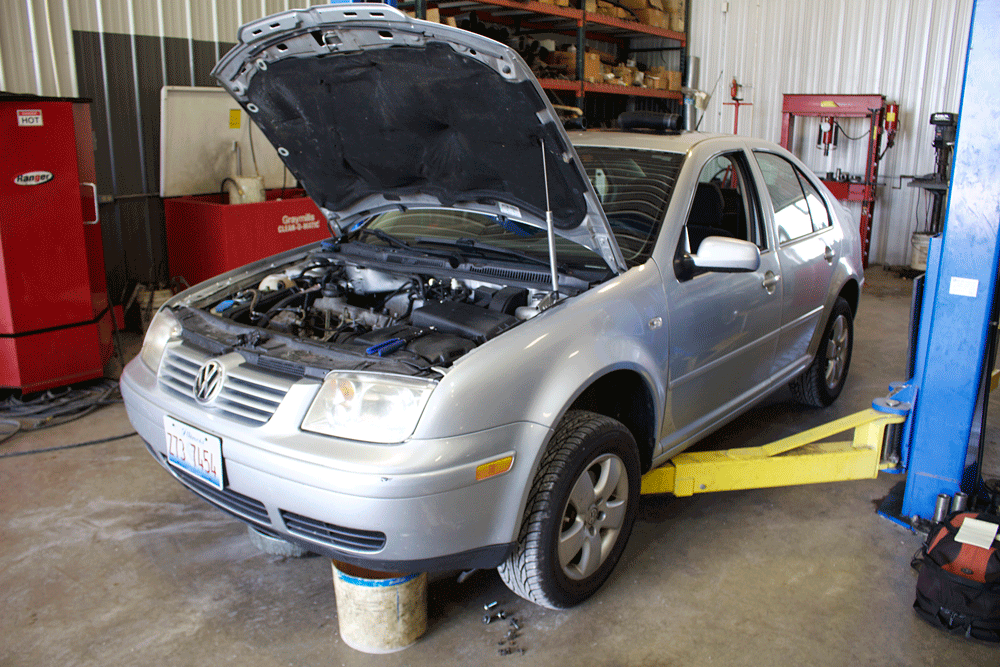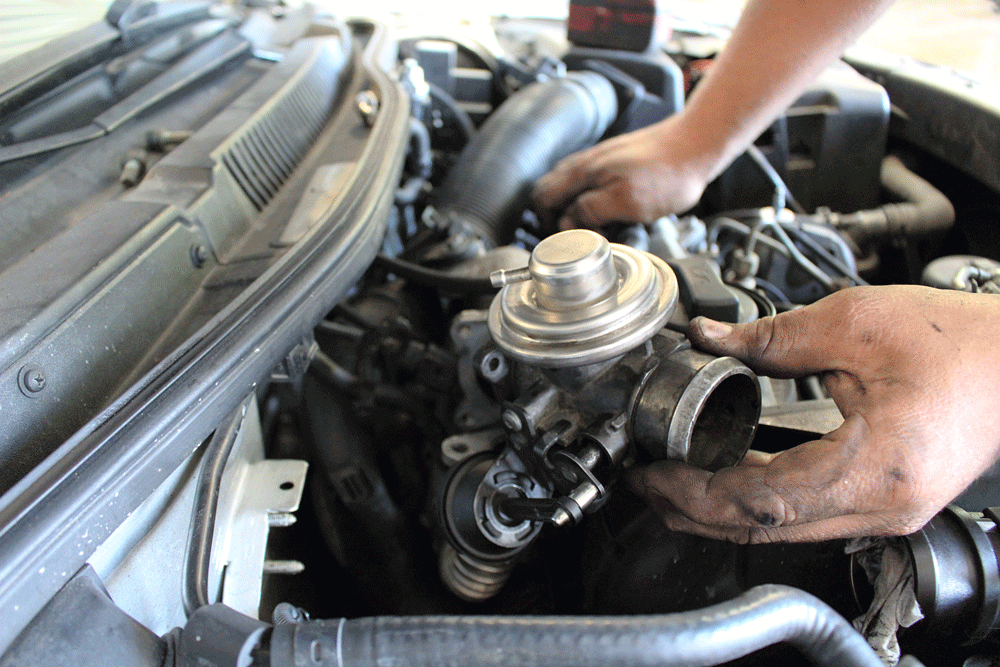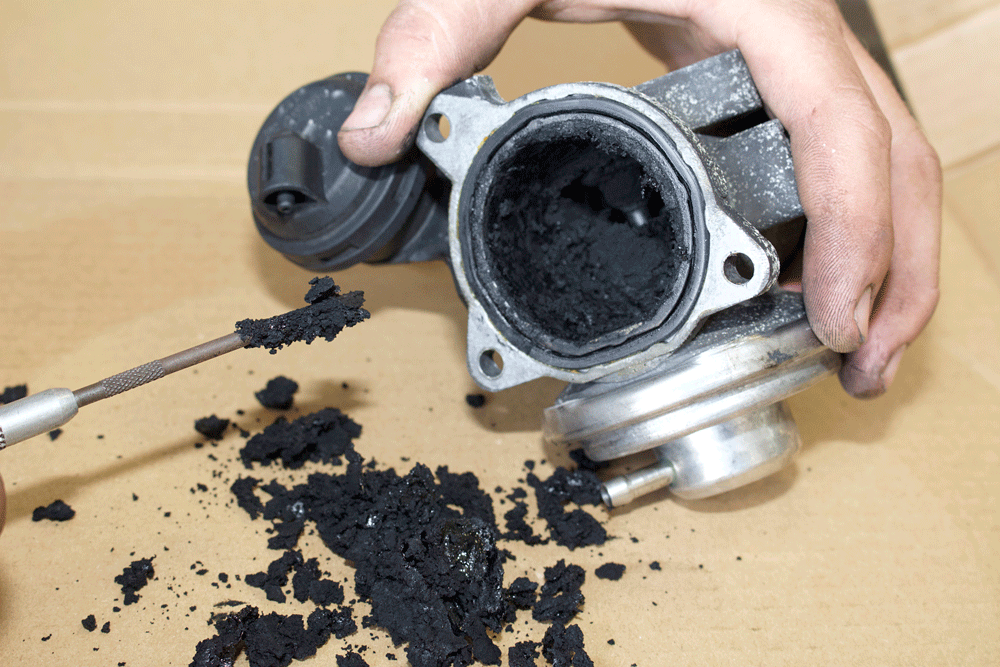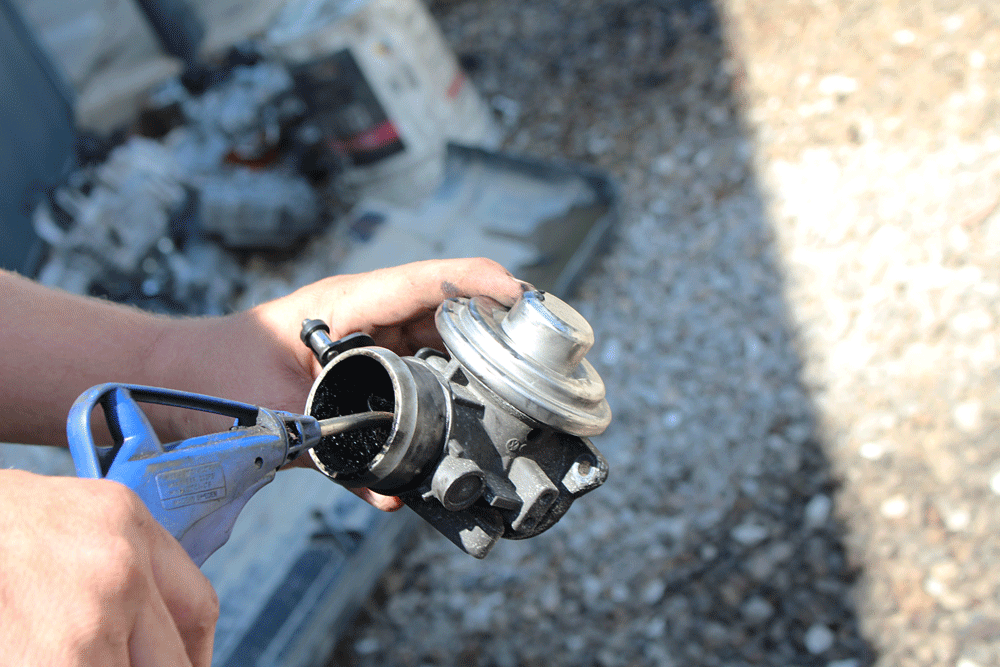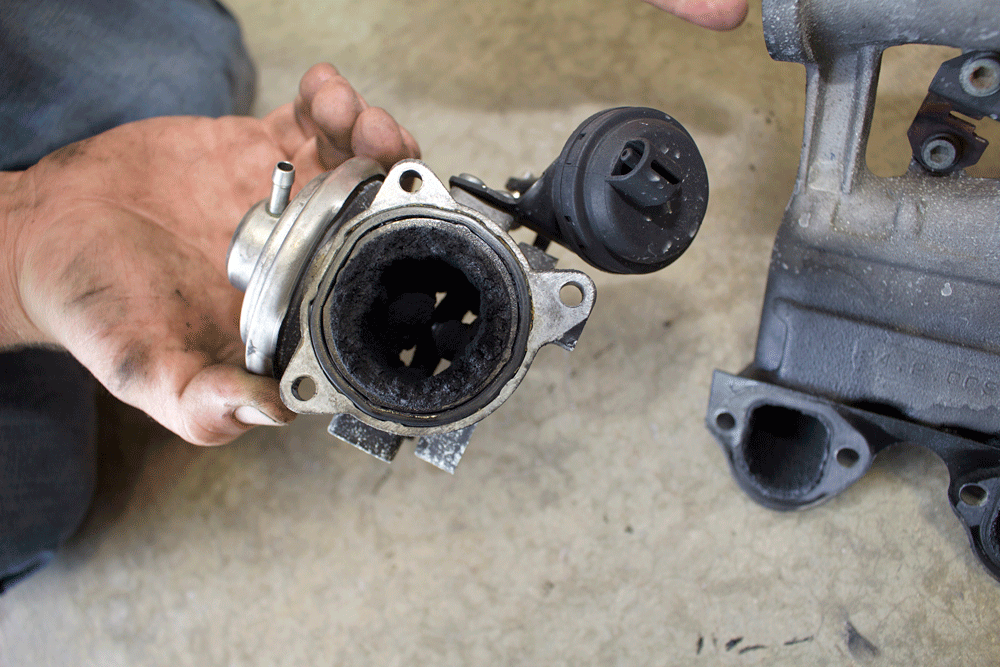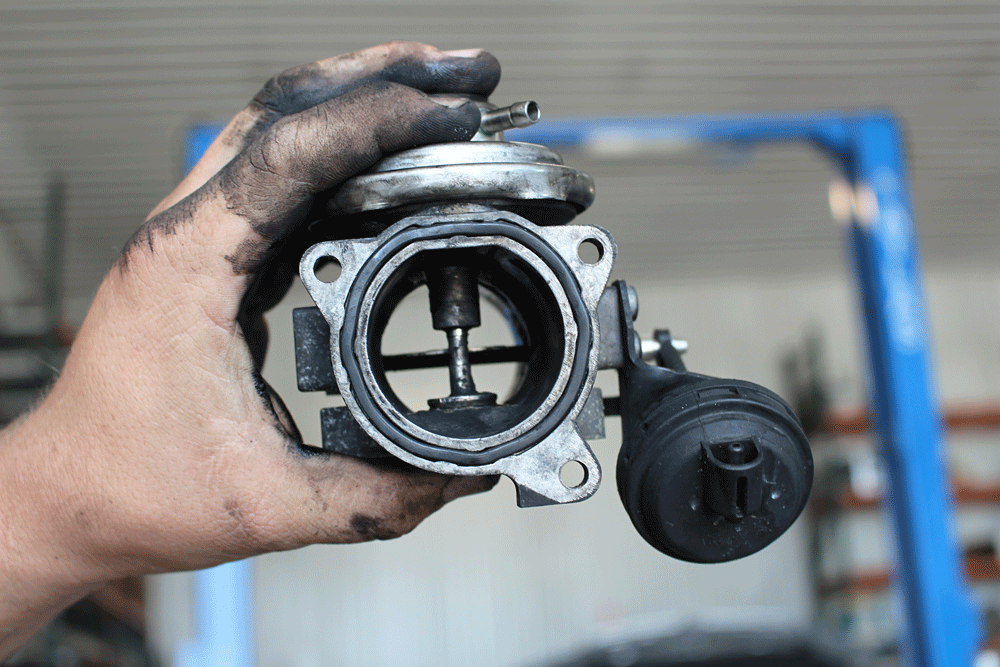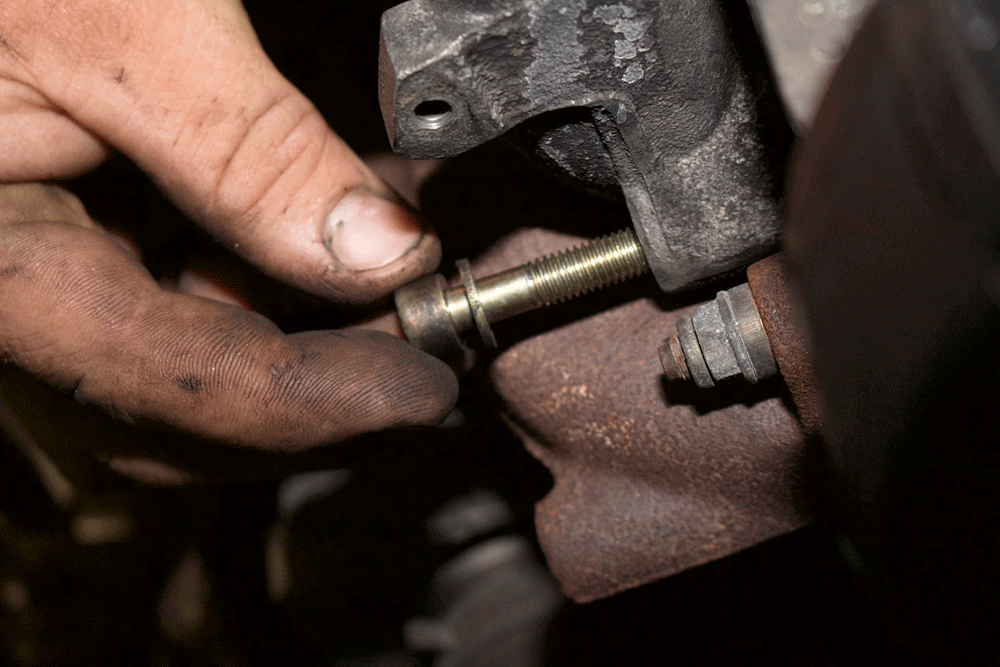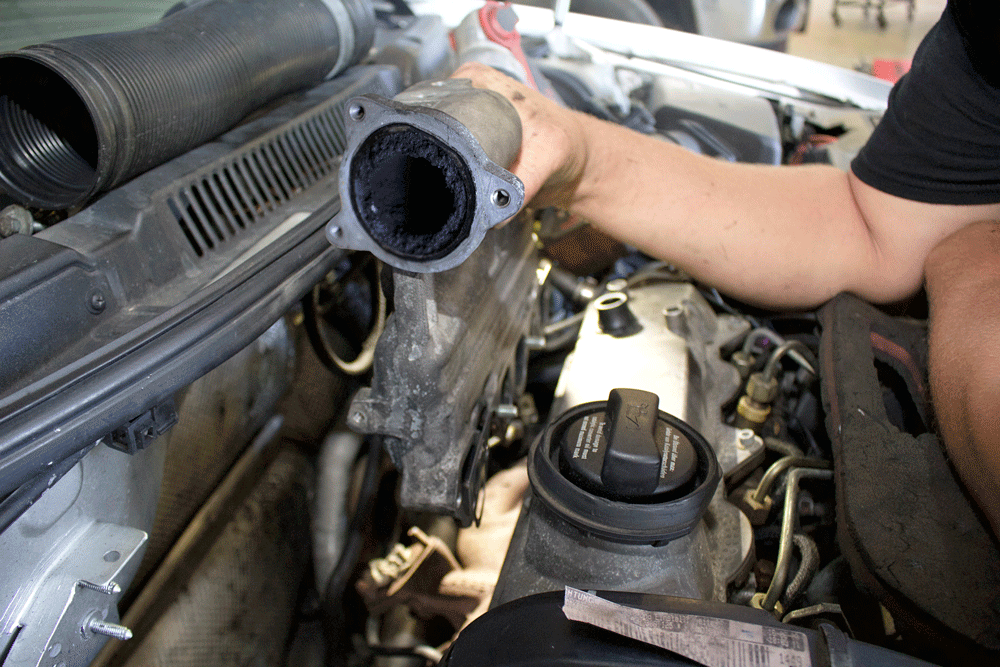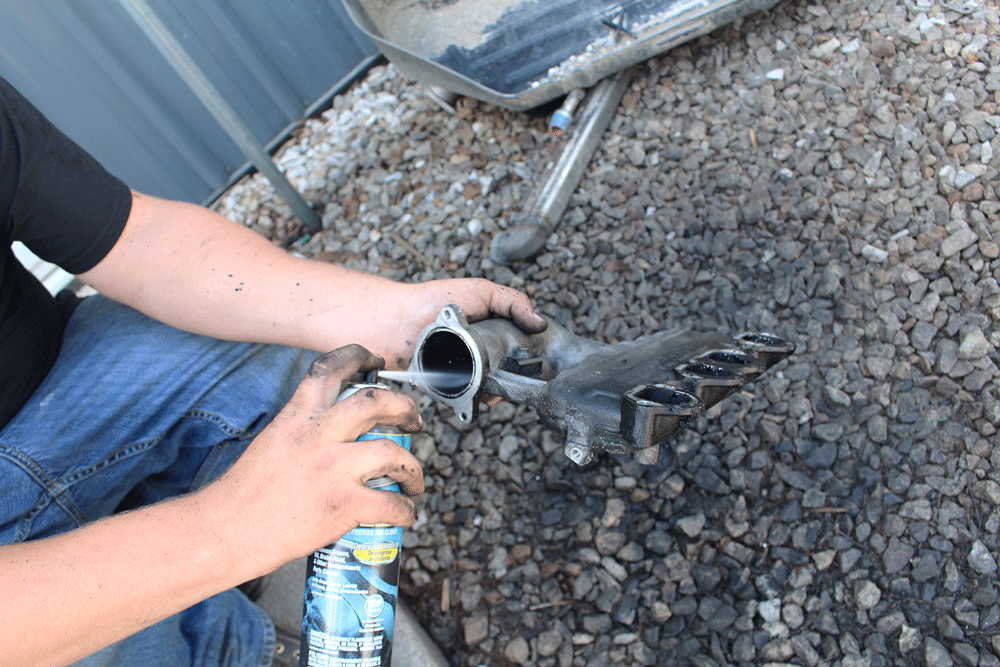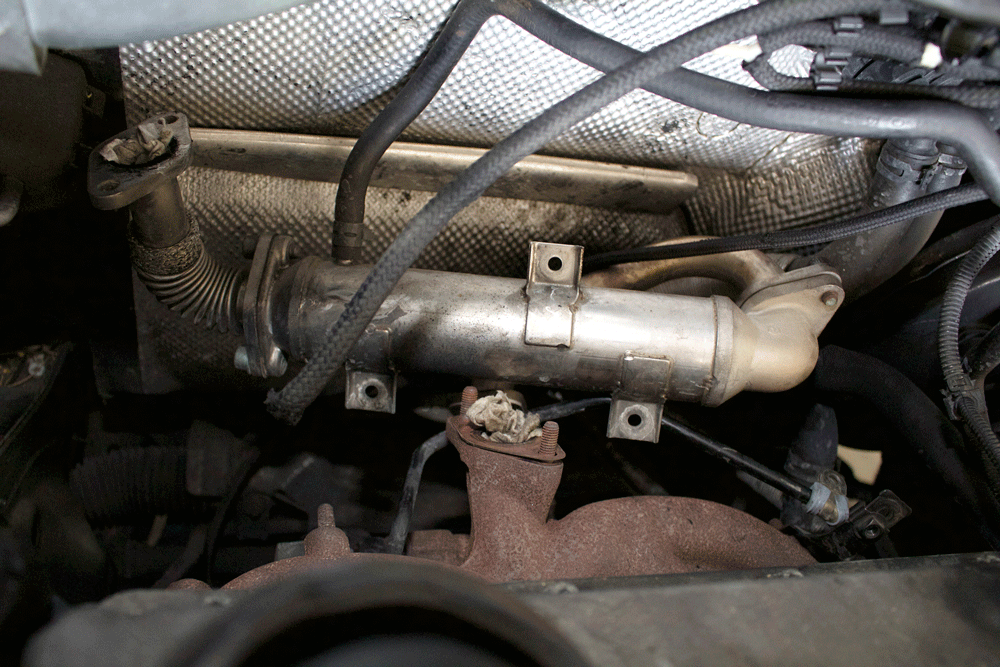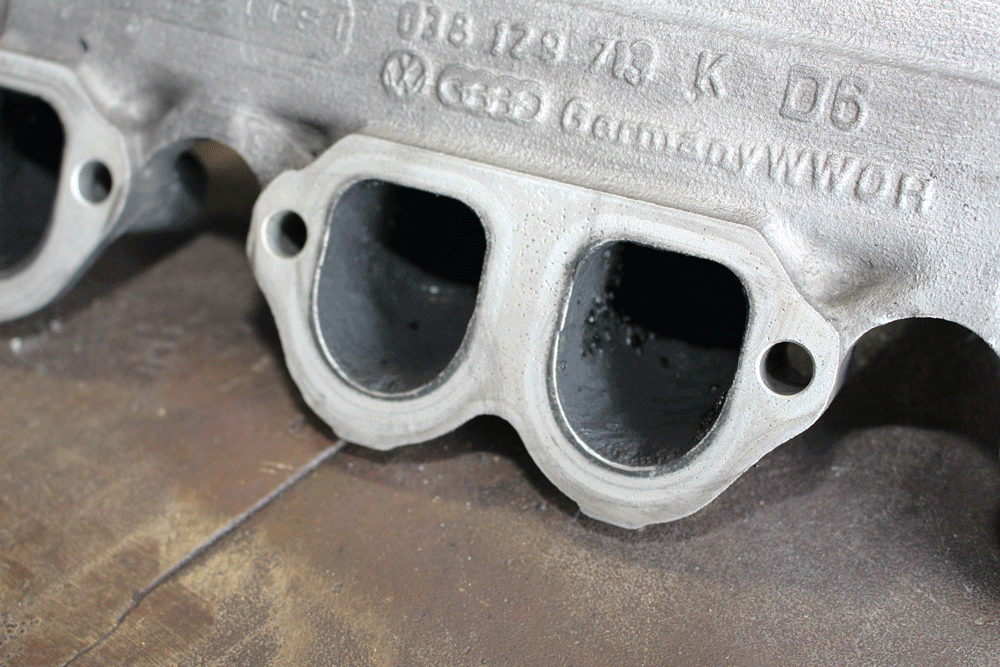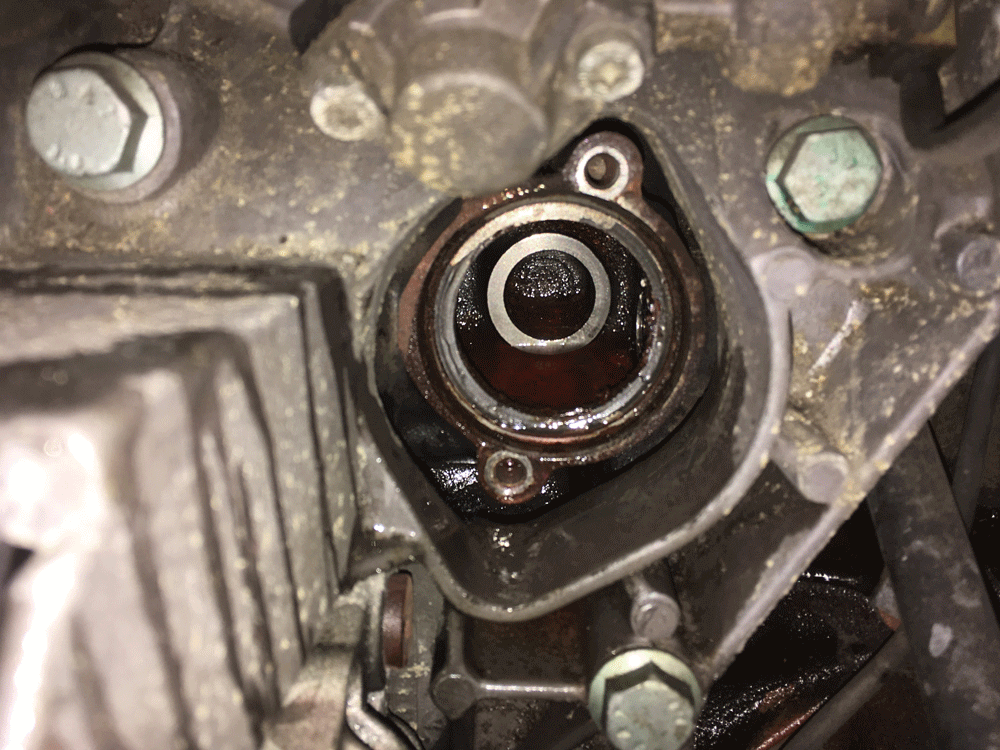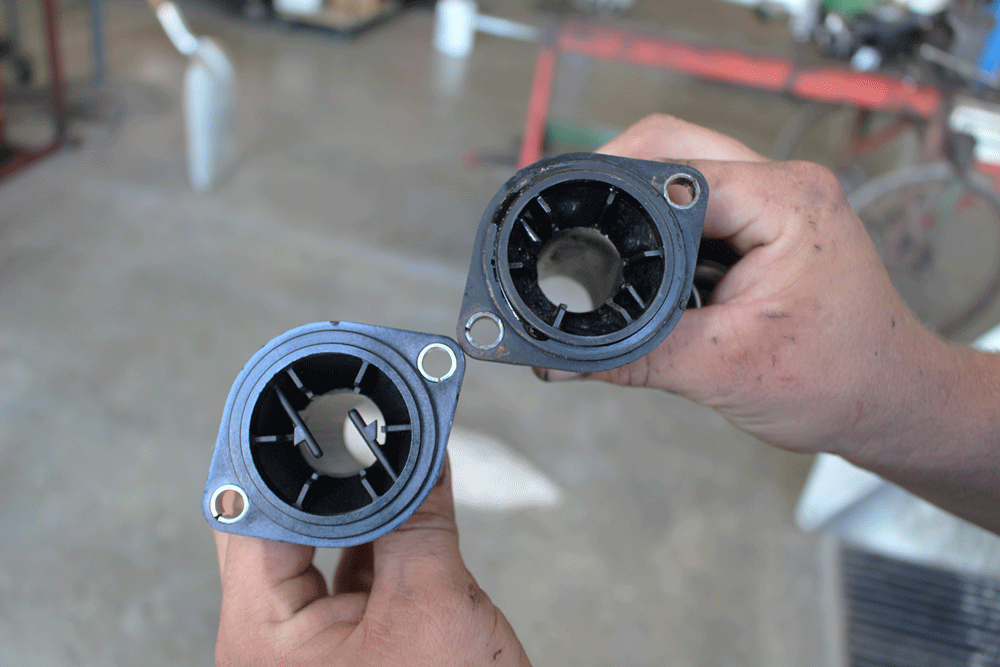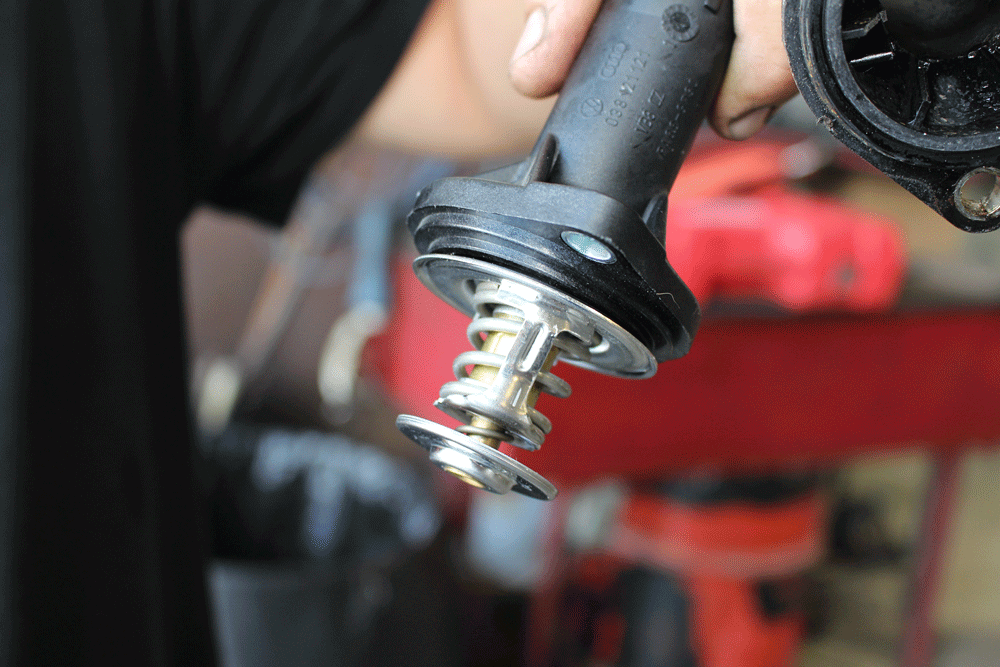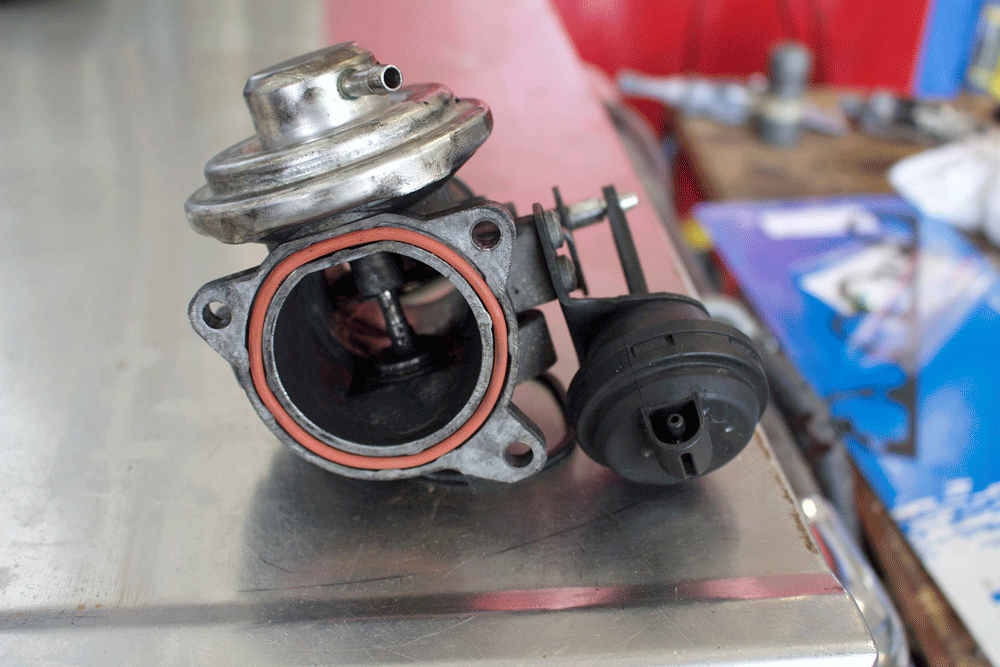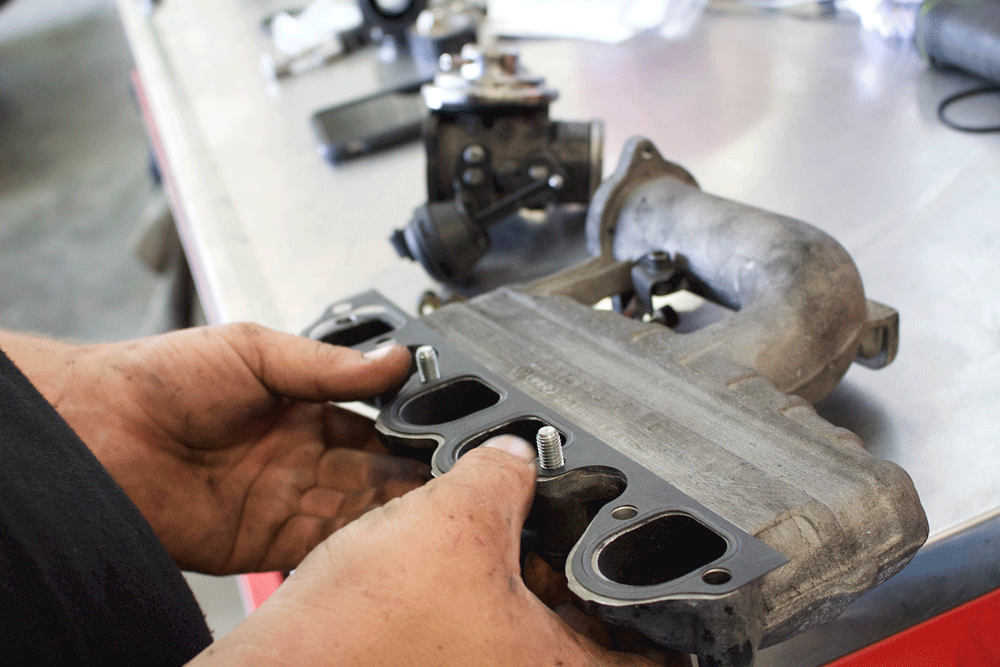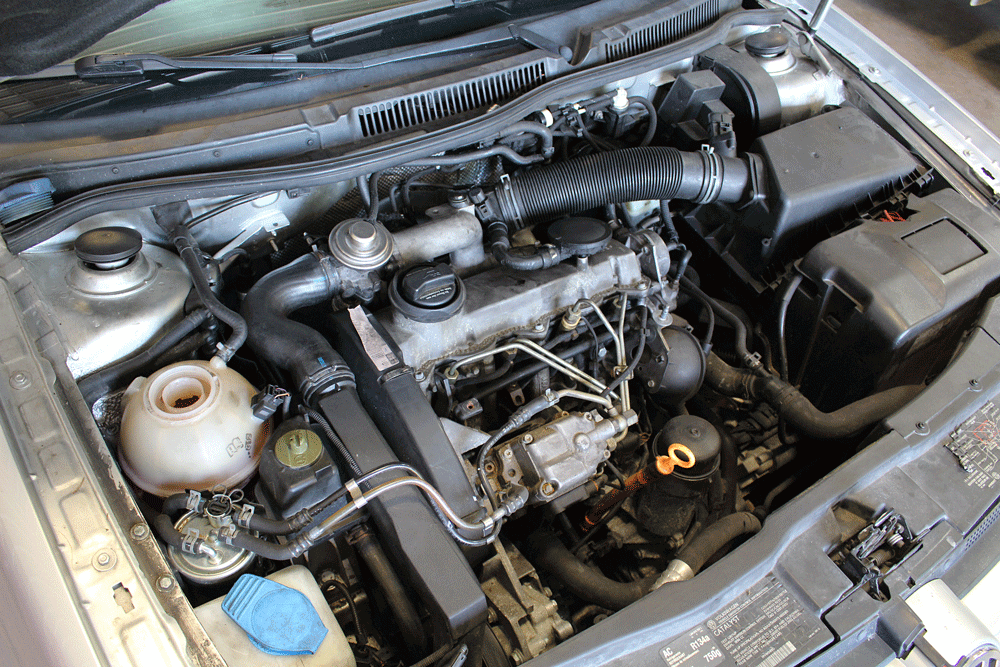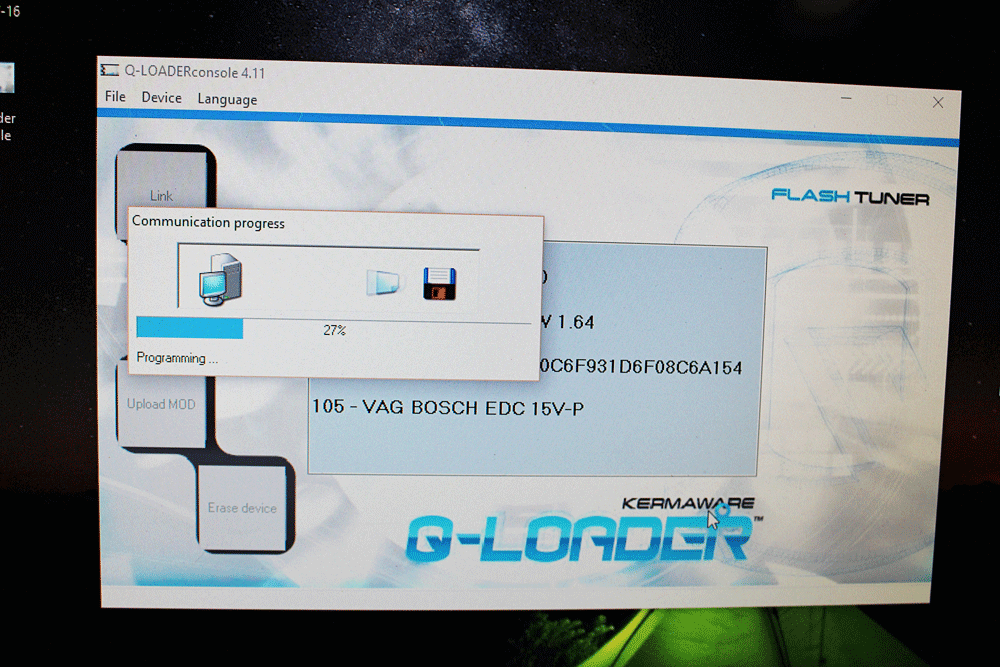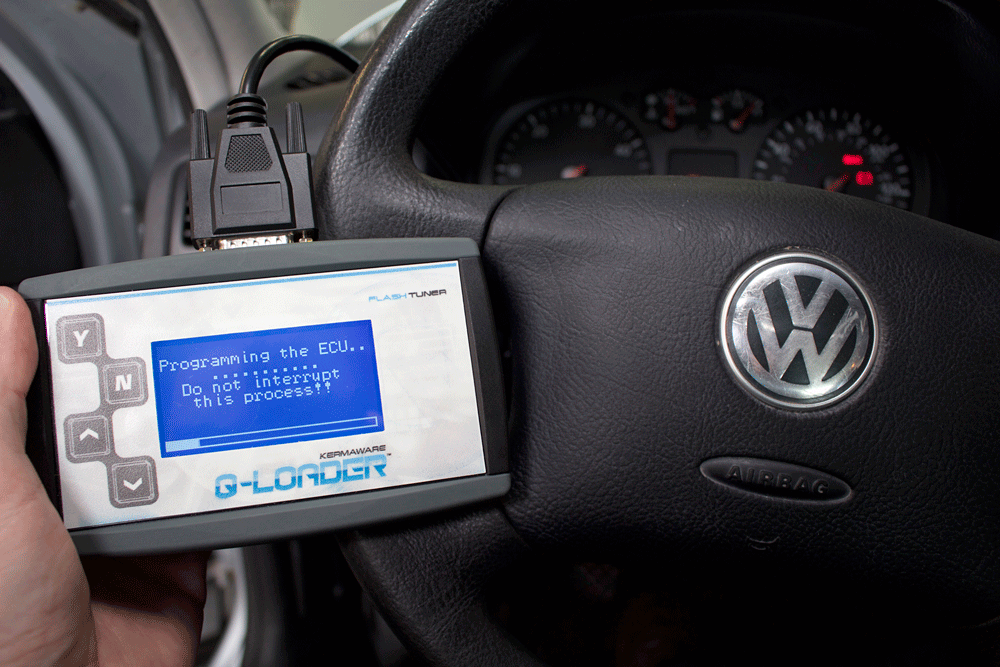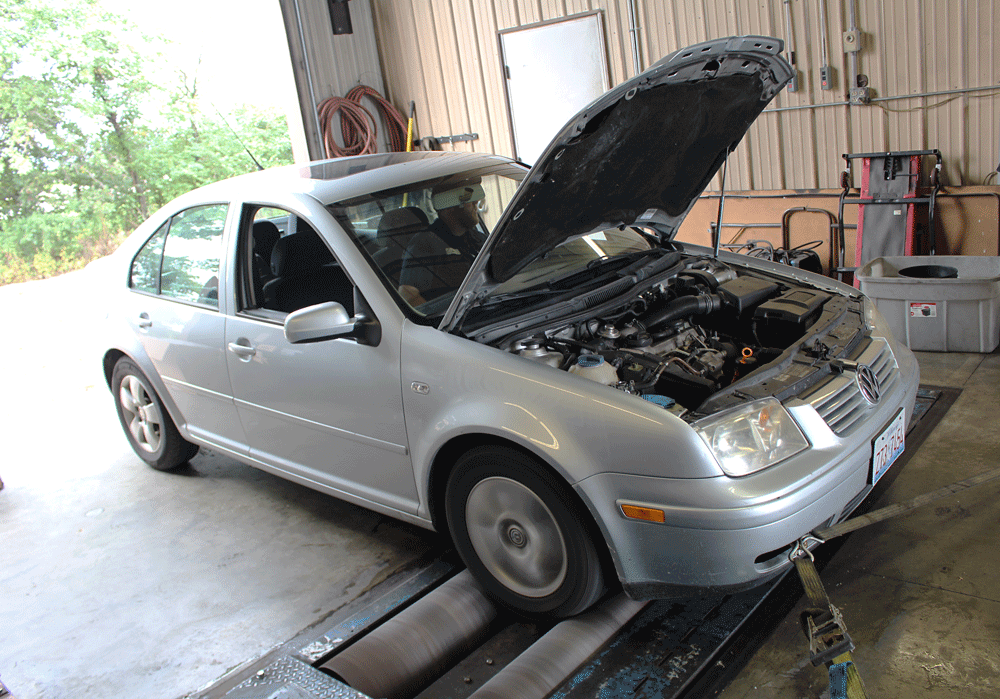 Mileage Log
Being that we just tuned the Jetta this month, no fuel economy data has yet been collected in the car's current 105hp state (in fact, we haven't even had to fill up yet). However, the first eight fill ups with the Jetta in 100 percent stock form yielded an average of 48.1-mpg. Now that the car is tuned, and because Kerma TDI's ECU tweaks are known to provide a mileage bump, we hope to improve these numbers by 1-3 mpg. We'll showcase this in our next installment. Stay tuned.
Date:
Gallons Used:
Trip:
Tank Average:
4-28-16
11.235
570.1
50.7 mpg
5-11-16
5.807
255.0
43.9 mpg
5-18-16
11.344
585.6
51.6 mpg
5-20-16
11.226
553.6
49.3 mpg
6-2-16
11.459
556.5
48.5 mpg
6-24-16
9.541
448.1
46.9 mpg
7-13-16
11.410
537.8
47.1 mpg
8-3-16
10.830
486.3
44.9 mpg
Overall Combined Average: 48.1 mpg
Sources:
Kerma TDI
877.537.6283
KermaTDI.com
Scheid Diesel
800.669.1934
ScheidDiesel.com