Toyota recently announced a plan to shutter its corporate offices in Southern California and move them to the Lone Star State. While this is sad for some Toyota fans, and the company's workers too, all is not lost. As Toyota plans to leave California for Texas, Mercedes-Benz USA is expanding in the Golden State. This is good news for workers and diesel fans all around.
Mercedes-Benz is a big player in the worldwide diesel market. Toyota, on the other hand is not, as they don't offer a single diesel car or truck for sale in the USA, as of this announcement. As Mercedes-Benz USA begins construction on a new West Coast campus in Long Beach, California, the company is also offering new and existing diesel products for sale across the USA. The new facility will bring together several business units to increase efficiencies and keep down costs. This is good because it also helps keep down the cost of diesel cars from MB.
The new facility will consist of two buildings, totaling 1,091,754 sq. ft. on a 52.2-acre lot. The historic location opened in 1941 as home to the Douglas Aircraft Company and later served as the Boeing 717 aircraft manufacturing facility until closing in 2006. Located across the street from the Long Beach Airport in a mixed-use development known as Pacific Pointe at Douglas Park, the facility is expected to be ready to begin business operations in the first quarter of 2015.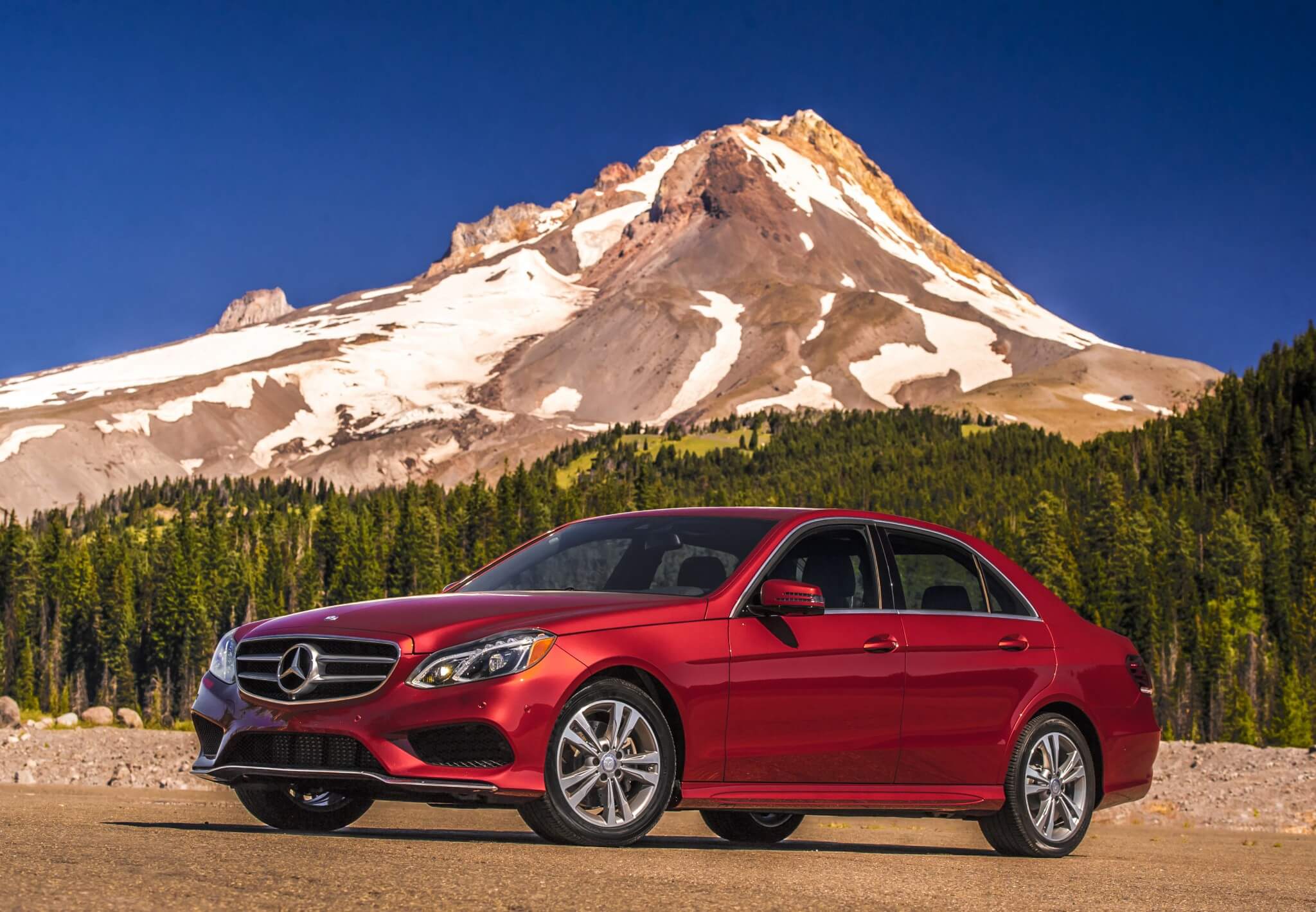 The new location serves as the future home of MBUSA's Vehicle Preparation Center, Western Region and Learning & Performance Offices. The Vehicle Preparation Center is responsible for ensuring Mercedes-Benz vehicles are ready to deliver once they arrive in the United States. The Western Region Office supports 82 dealerships with sales and fixed operations across 12 Western states.
The Learning & Performance Center provides training to dealership and MBUSA employees. MBUSA Learning & Performance conducts instructor-led training, eLearning, virtual classrooms, peer-to-peer training, and mobile learning to ensure that customer-facing personnel have the information and ability to deliver to the highest professional service.
MBUSA is also responsible for the distribution, marketing and customer service of Mercedes-Benz Sprinter vans, which also have diesel engine options, and "smart" products in the U.S. More information on MBUSA and its products can be found at MBUSA.com, MBSprinterUSA.com and SmartUSA.com.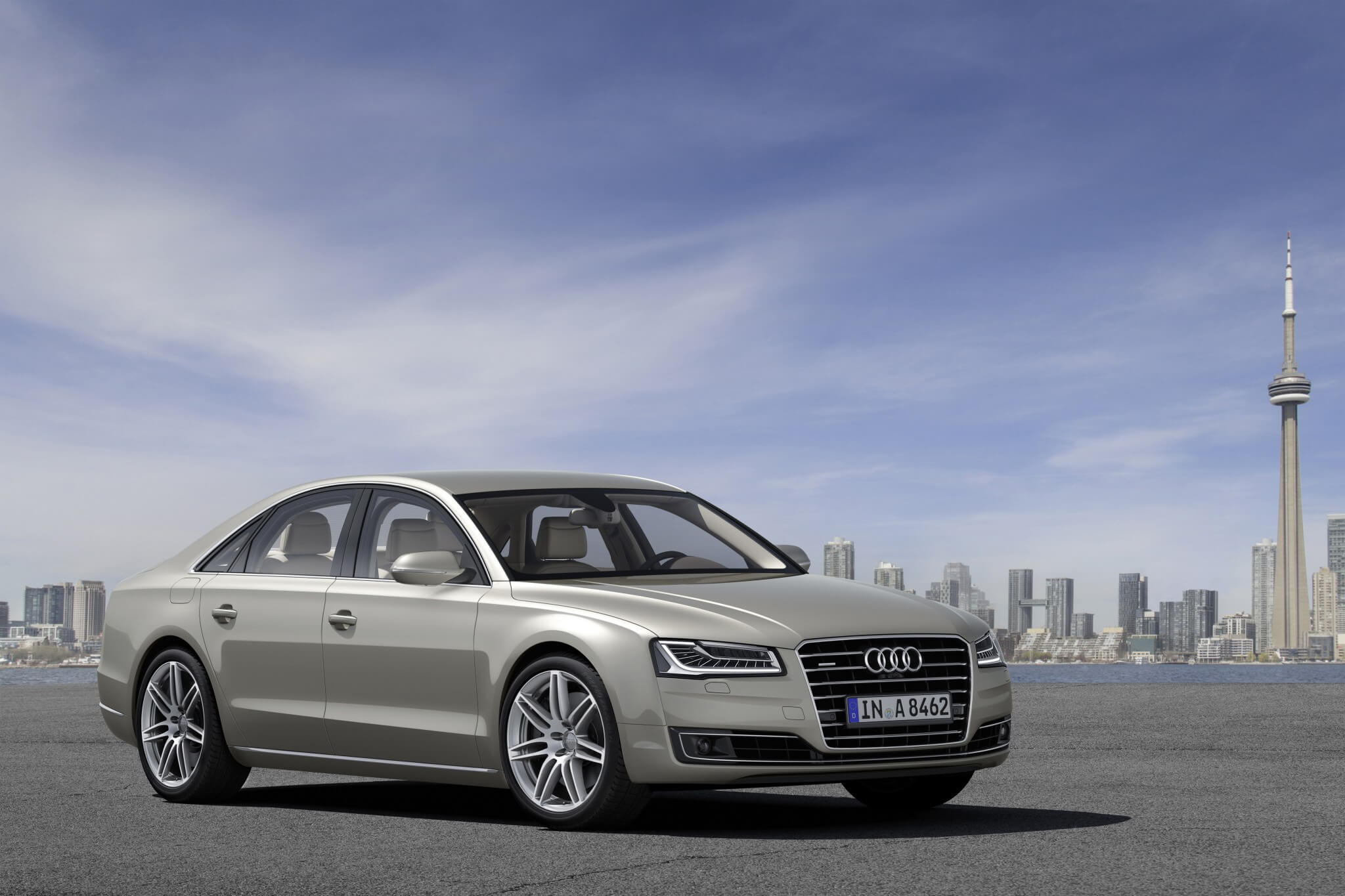 New Audi R8 TDI
Audi USA has announced pricing for the new, redesigned 2015 R8 model line. The R8 is the flagship of the brand and top of class in luxury sedans across the segment. For 2015, the A8 L TDI clean diesel makes a powerful statement in achieving the best fuel economy in its segment with an EPA-estimated 24 city/36 highway/28 combined mpg, boasting improved efficiency without compromise on performance.
The A8 model line continues to offer industry-leading performance and design. The ASF aluminum construction of the A8 and S8 models provides exceptional rigidity and performance, while enabling excellent efficiency due to its lightweight characteristics. Completely redesigned LED headlights are now standard on the full model line and are complemented by powerful creases in the hood as well as a newly designed grille, bumper and splitter.
Industry-leading technology continues to improve the driving experience. Active lane assist helps keep the A8 between lane markings through active steering adjustments. Night vision assist now offers animal detection that can help alert the driver to deer and other animals that are hard to see in the night. Animal detection joins pedestrian detection—previously available in the A8 model line—in the night vision system that will outline the image of the animal/pedestrian and make an audible sound if the object is in danger of entering the driver's path. Also new are secondary collision assist, which automatically applies the brakes after an initial collision, and a heads-up display for easier viewing of vehicle speed, navigation and adaptive cruise control functions.
Inside, the new A8 offers available 22-way front comfort seats with five different massage functions, as well as improved acoustic measures for a quieter cabin experience and optimized trunk packaging for increased space and usability.
Suggested retail pricing for the newly redesigned flagship 2015 A8 TDI model is $85,100. Prices above exclude destination charges, taxes, title, optional equipment and dealer charges. Dealers set the actual price.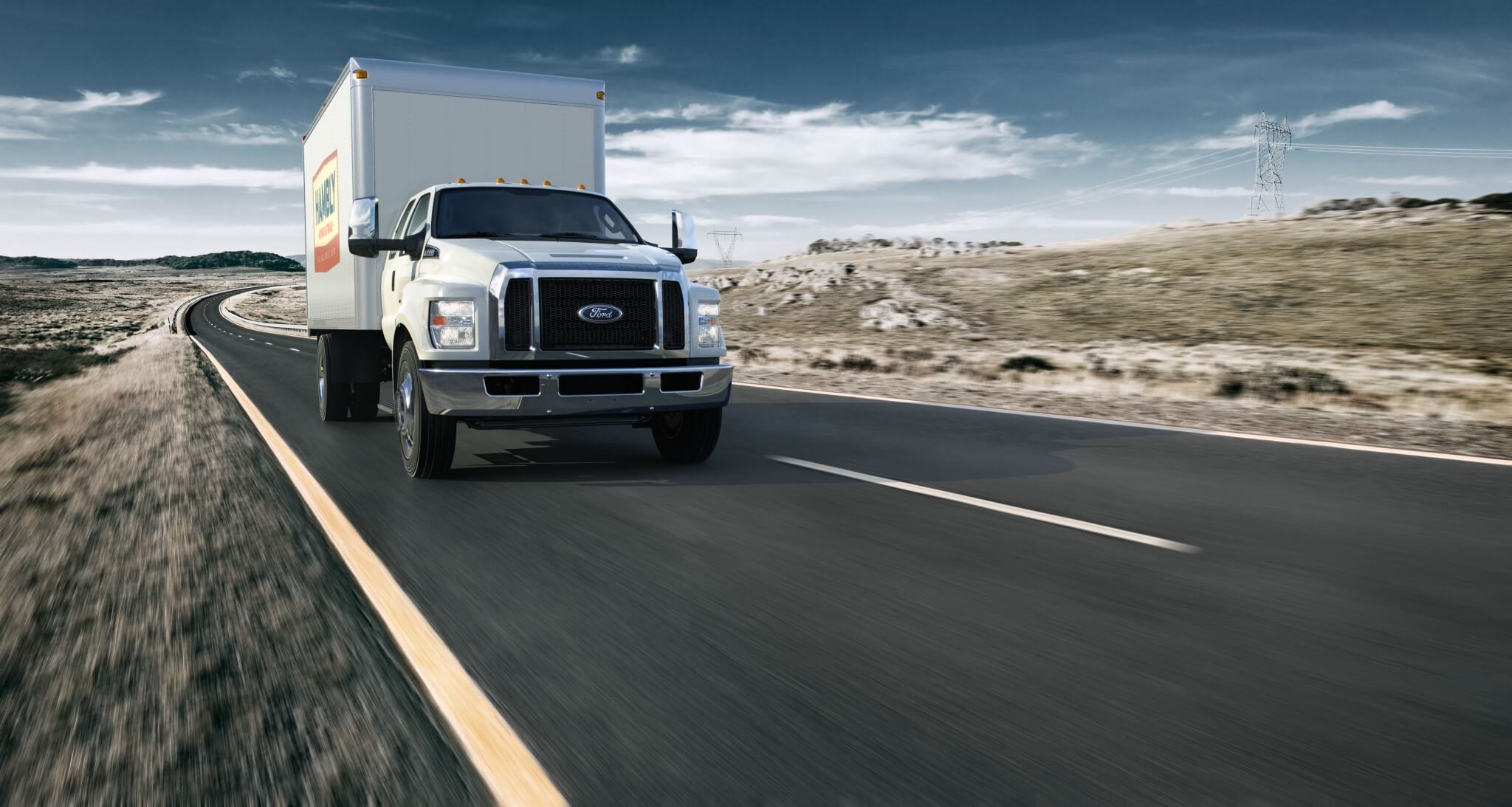 All-New 2016 Ford F-650/F-750—The Most Powerful Ever
John Ruppert, General Manager, Ford Commercial Vehicle Sales and Marketing, reports that "While other medium-duty truck manufacturers restrict top horsepower and torque ratings to certain applications, such as emergency services, the all-new F-650/F-750 will arrive with no vocational restrictions. We're giving our customers the power of choice to determine what's best for their business."
The second-generation 6.7-liter Power Stroke V-8 turbo diesel builds upon the success of the diesel engine found in the F-Series Super Duty lineup. The F-650/F-750 6.7-liter Power Stroke and commercial-grade six-speed TorqShift HD automatic transmission have been developed and tested for medium-duty applications. The powertrain offers an unsurpassed five-year/250,000-mile limited warranty.
Key innovations on the 6.7-liter Power Stroke V-8 turbo diesel are its compacted graphite iron engine block that enhances durability and helps reduce noise, vibration and harshness. The reverse-flow layout places the exhaust inside the engine's V-shape, while the air intake is positioned on the outside of the V. This segment-exclusive design naturally improves a variety of attributes.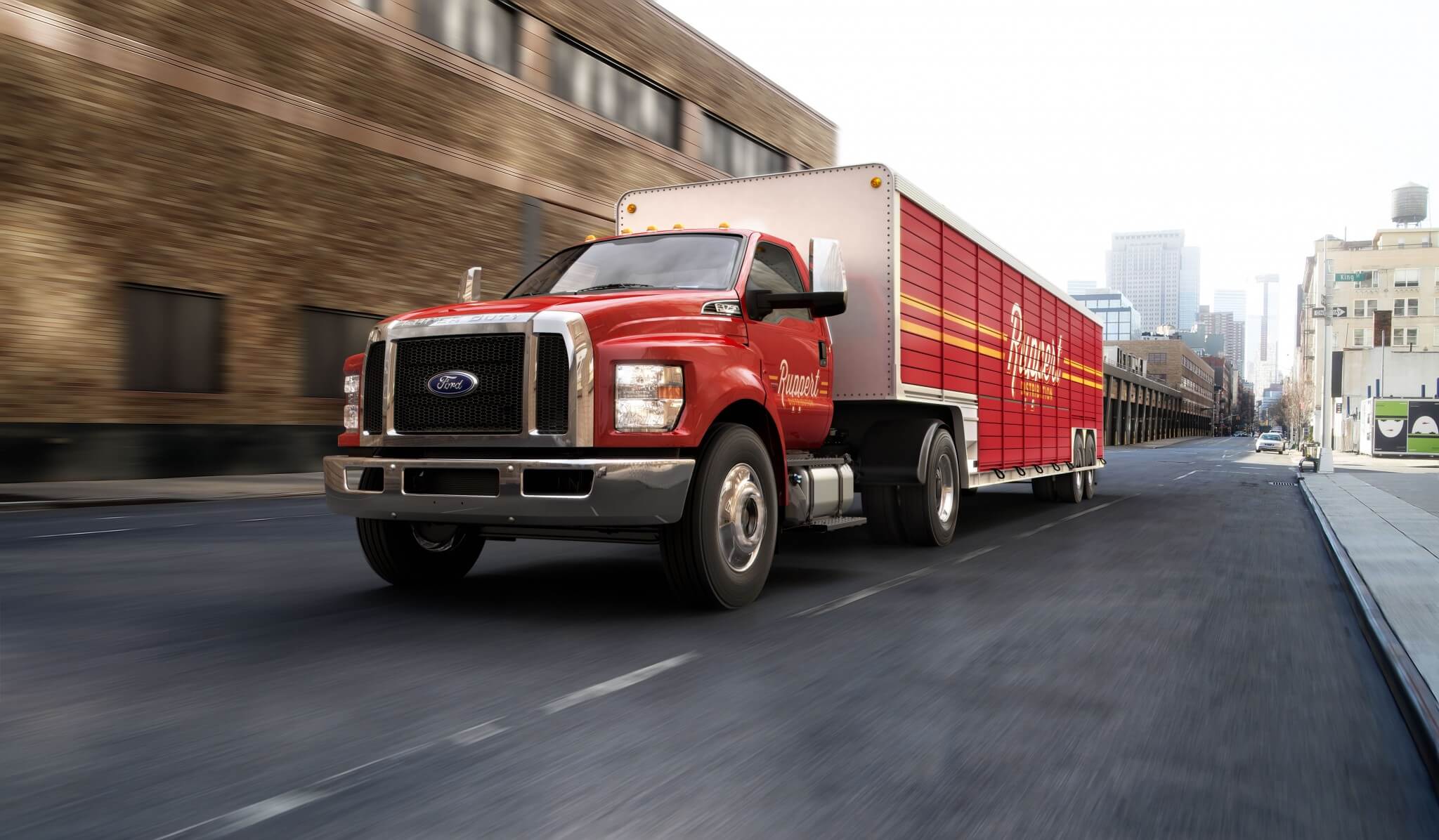 Shorter airflow from the exhaust system to the turbocharger sitting between the engine's cylinder banks improves turbo responsiveness; key to providing torque quickly to truck customers when they need it most. Positioning the turbo inside the engine's valley helps isolate the engine's hottest temperatures, aiding performance and efficiency while also reducing noise, vibration and harshness for improved driver comfort.
During testing, the 6.7-liter Power Stroke V-8 turbo diesel endured the equivalent of 500,000-plus miles on an engine dynamometer, replicating the duty cycle of the harshest-use customer.
The Ford F-650/F-750 anchors Ford's Commercial Truck lineup—America's best-selling line of commercial trucks for 29 years. This gives customers an unmatched one-stop shop to meet their needs, from a Class 1 Ford Transit Connect cargo van to a Class 7 Ford F-750 tractor rig. Every truck and van in the Ford Commercial Truck lineup will be all-new or significantly refreshed in the next 18 months.
Offered in Regular Cab, SuperCab and Crew Cab styles, and in straight frame, dock height and an all-new dedicated tractor model for heavy towing applications, the 2016 F-650/F-750 features a bold look inside and out.
The new medium-duty truck lineup will be available in spring 2015. DW