For years, 12-valve Dodges built between 1994 and 1998 have enjoyed a healthy following in the aftermarket, as have '03 and up common-rail trucks. Stuck in the middle ('98.5-'02) are the VP44 rotary-pumped Dodges, which are both fuel and rpm limited. Still, there are a brave few who take the road less travelled, and build these underrated rigs, like Casey Dixon of Hollister, California. With the help of his Dad Doug, who owns Compulsive Motorsports, Casey put together a simple single turbo combination that can run with the best of them, no matter what year his competition may be.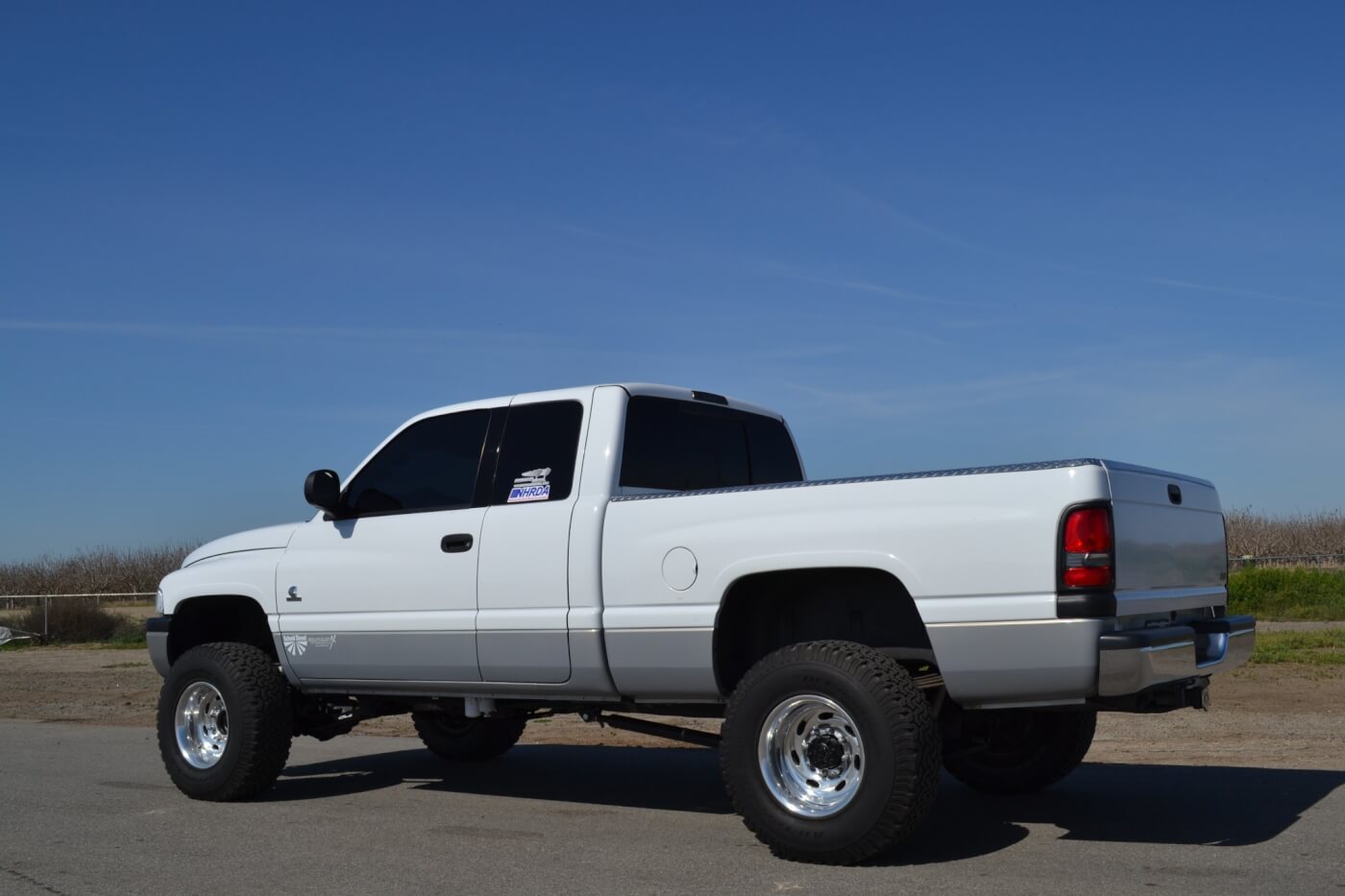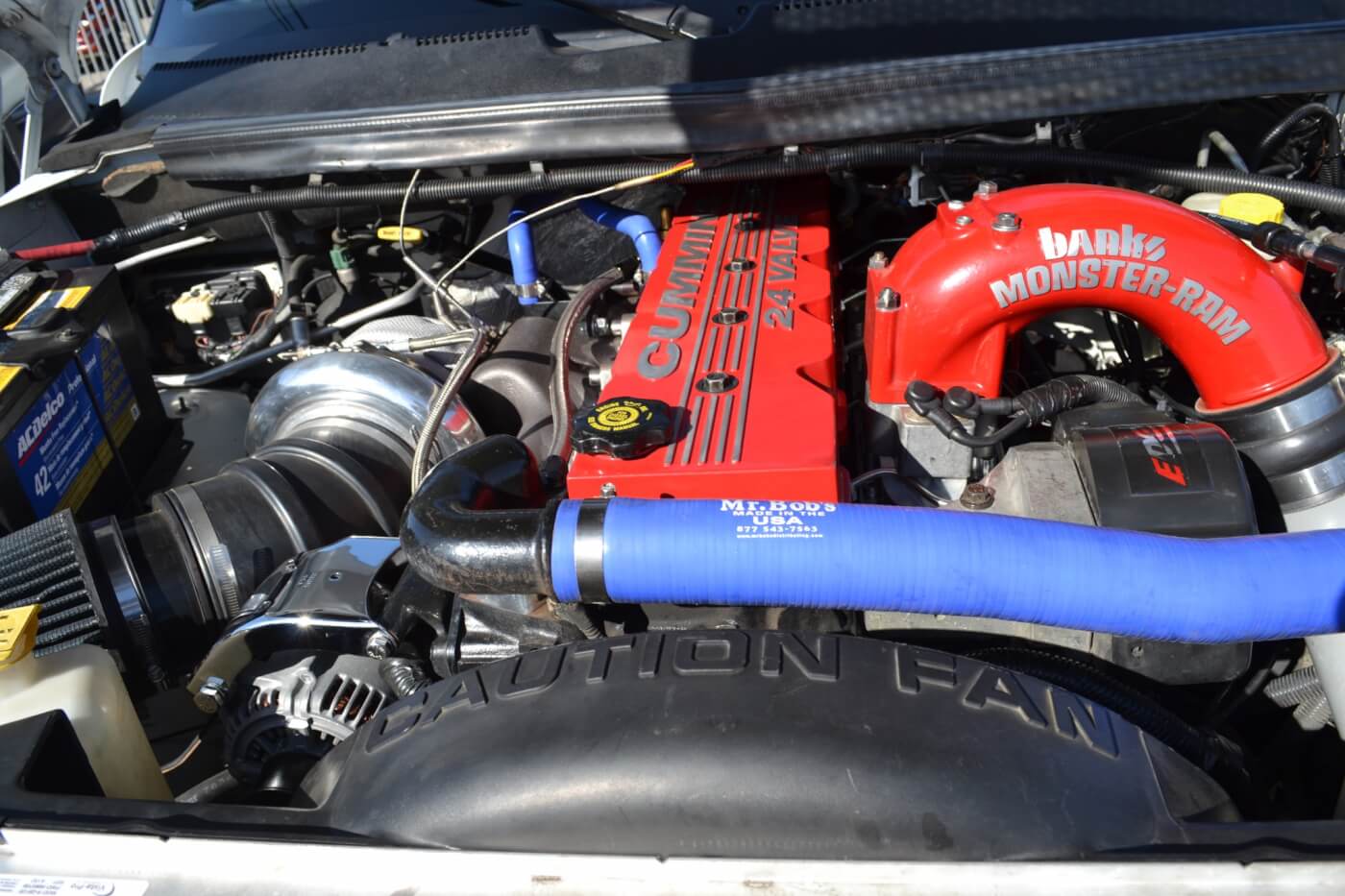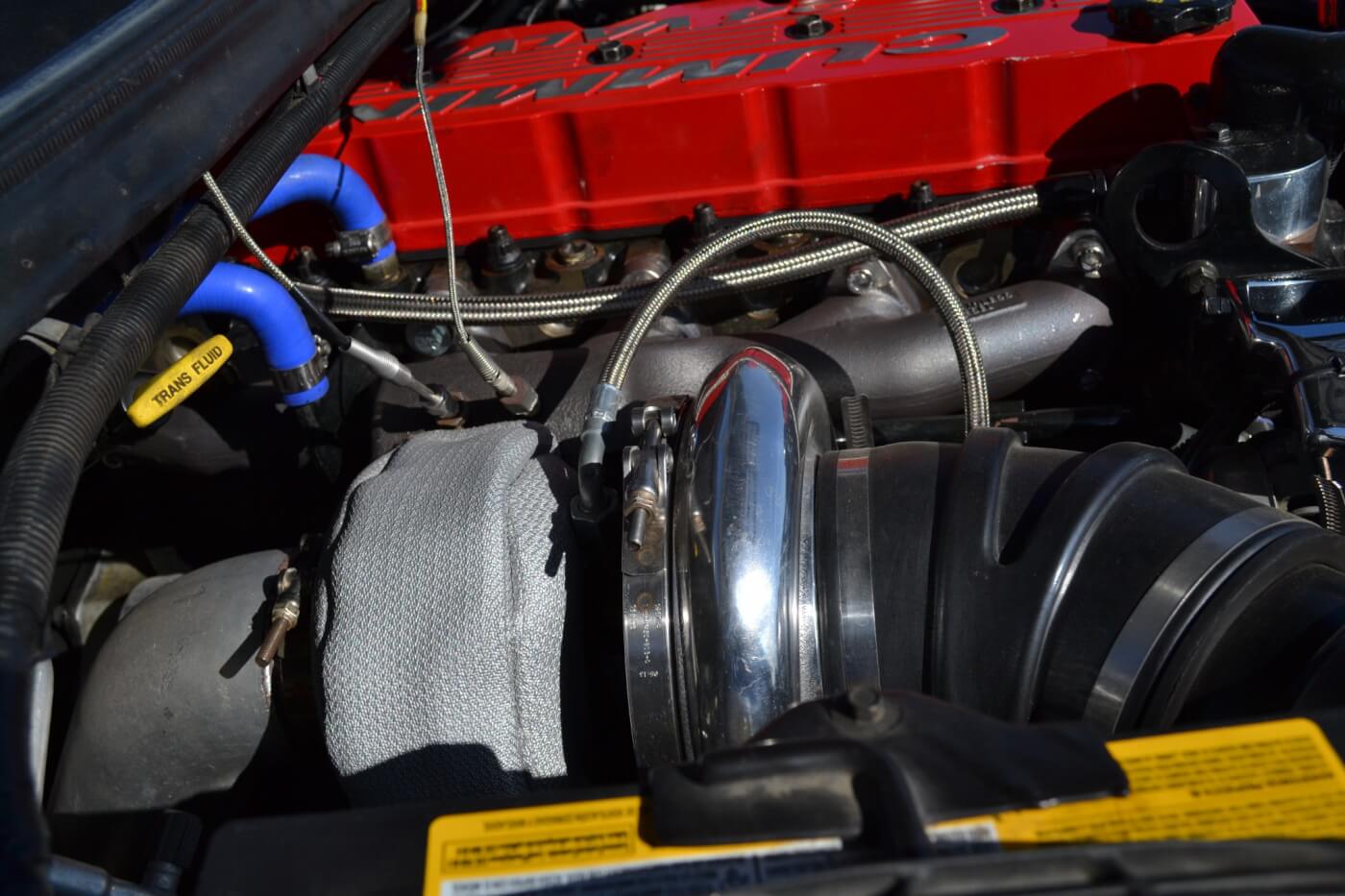 BACKWARDS THINKING
Even though Casey's '99 Dodge is extremely clean, the engine still had more than 200,000 miles on it, so Casey went with the extra insurance of installing ARP head studs, to prevent any head gasket issues on the high mileage engine. Casey wasn't done upgrading the 5.9L Cummins short block however, as while the engine was apart, he also installed a hot street camshaft from Hamilton Cams, along with the company's HD pushrods and 103-pound valvesprings.
When it comes to making power, many VP44 enthusiasts will just put as many boxes and programmers on the engine as they can, and crank them all the way up. This usually creates a smoky mess of a truck, which has both way too much timing and duration to run right. Casey however, had a different approach. He decided to leave the electronics alone, using an Edge only so the truck wouldn't throw a boost code. To bump up the fuel side of things, Casey replaced the stock injectors with some "big" race injectors from Scheid Diesel. Scheid also provided one of their competition VP44 pumps, and 0.093-inch injection lines.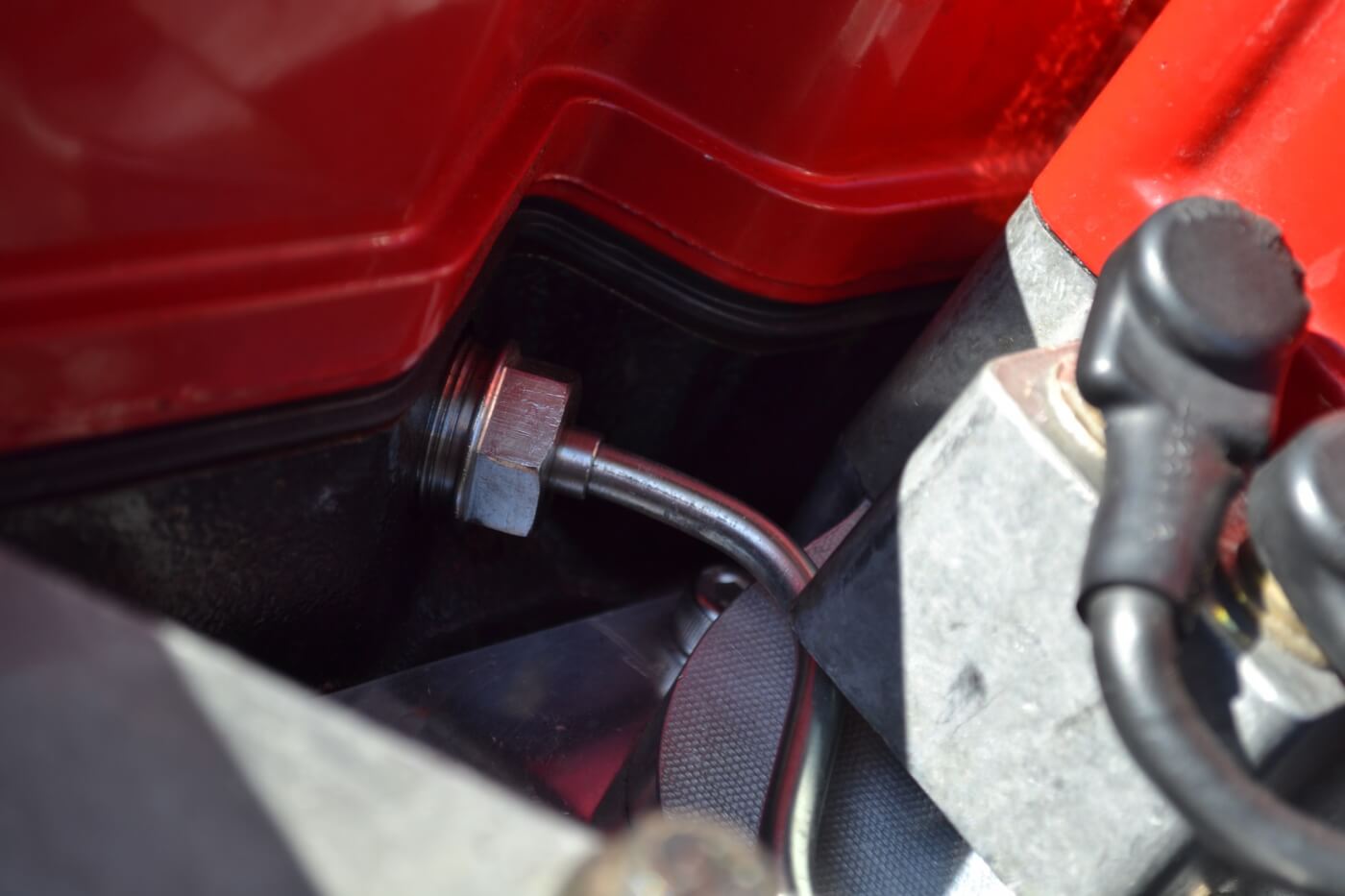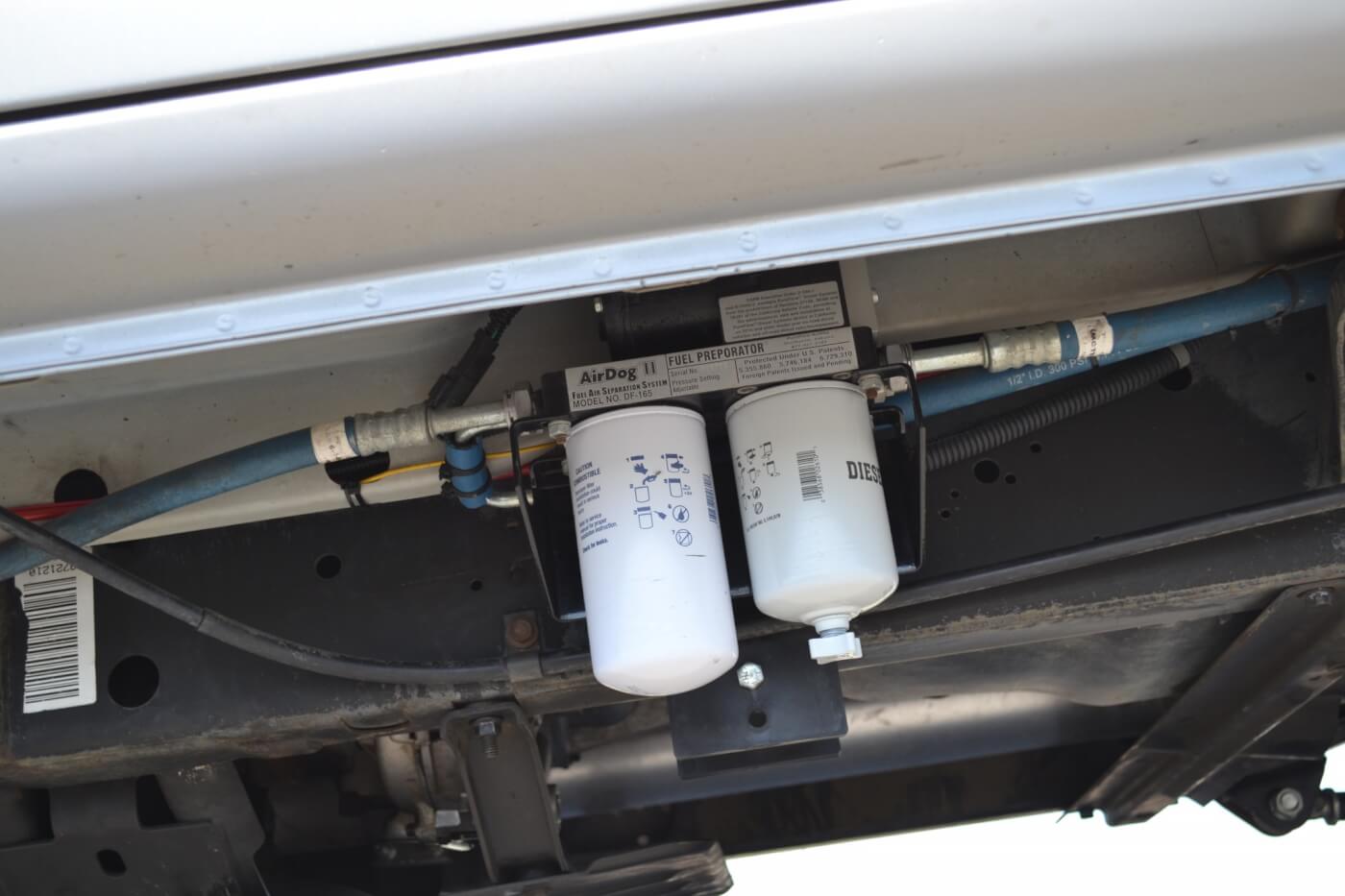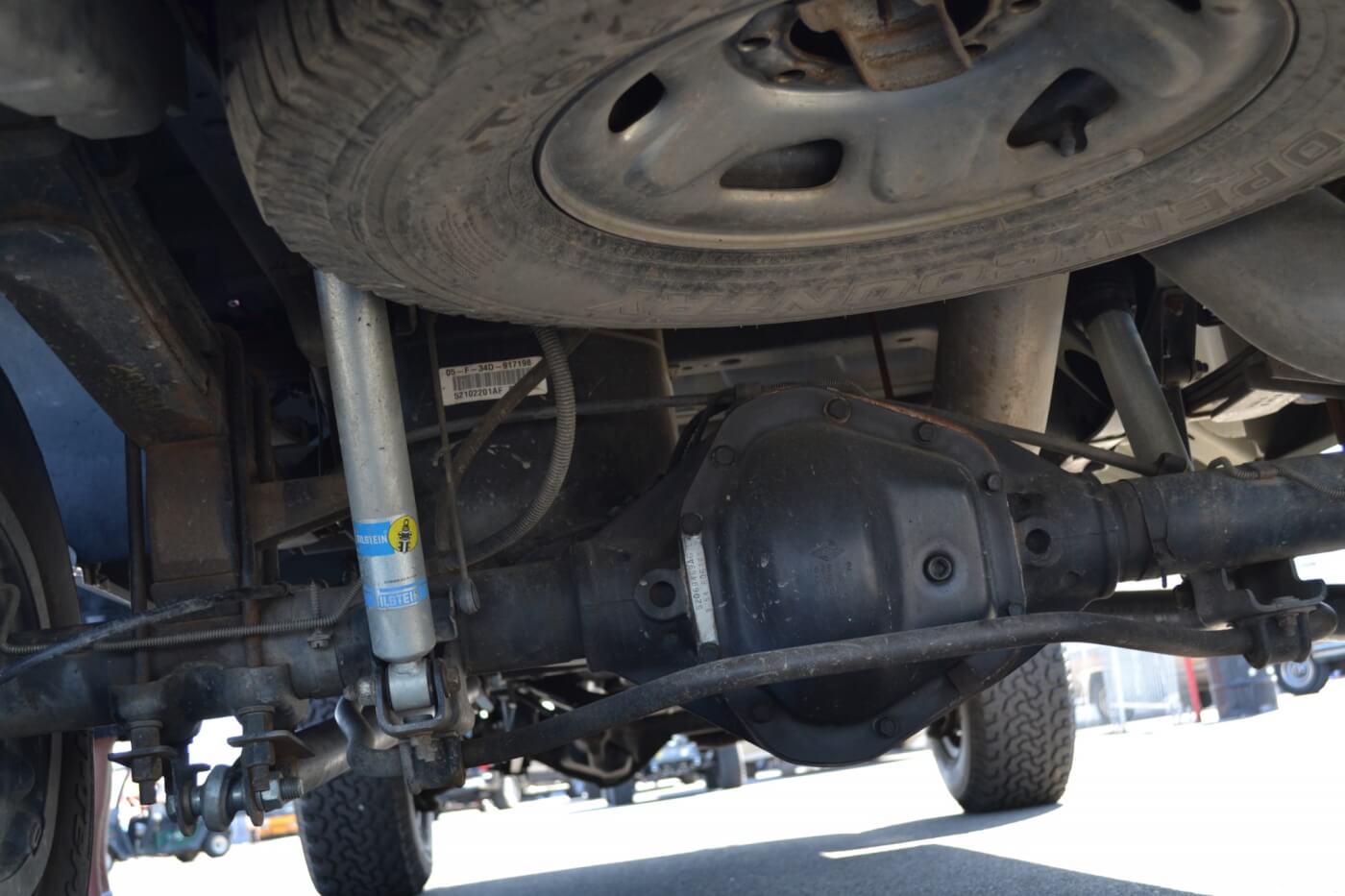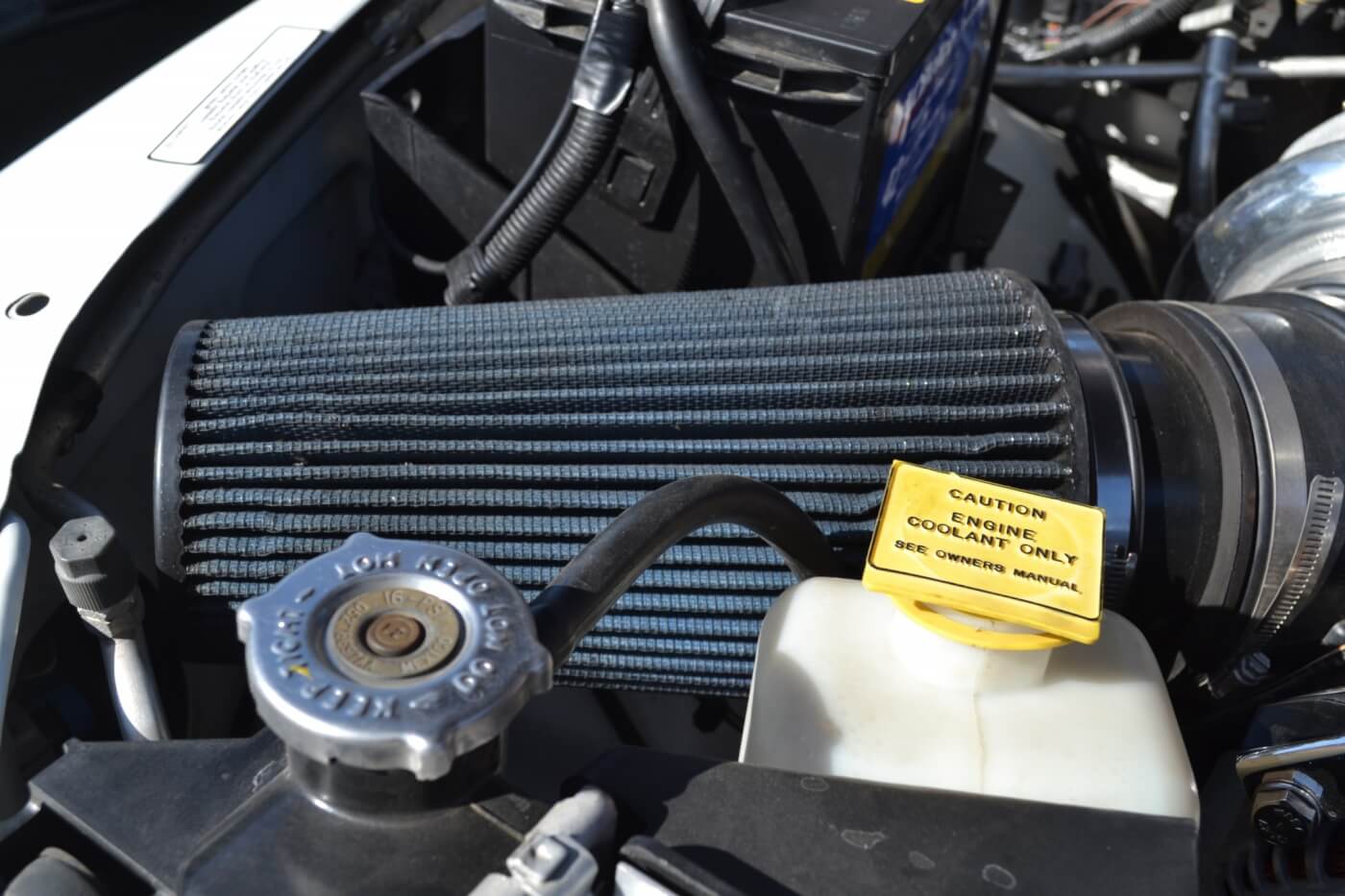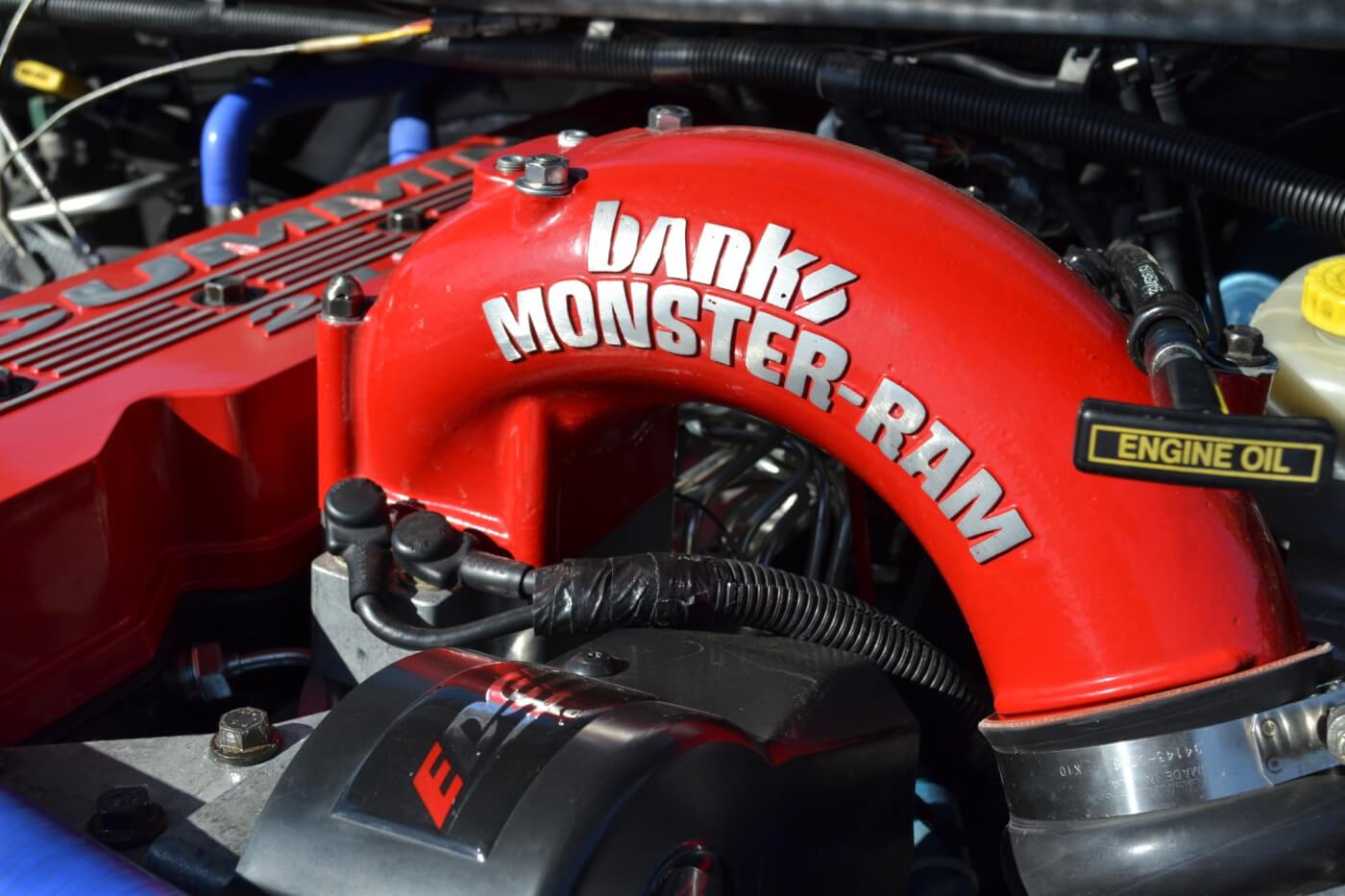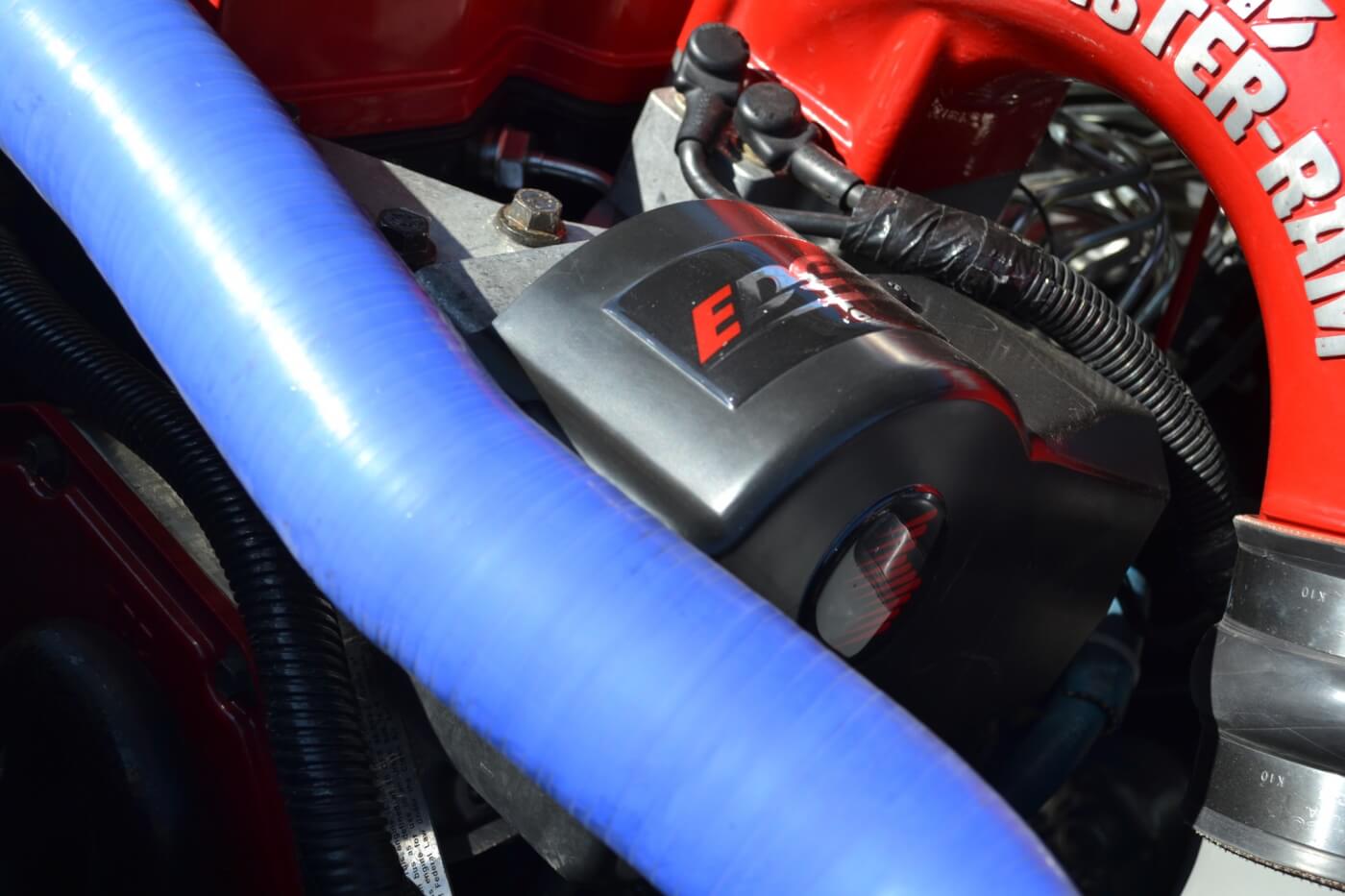 INDUCTION DUTIES
From the intake, to the turbocharger, to the exhaust, everything in the airflow path on Casey's engine has been either massaged or replaced. The intake is a large universal oiled unit from AFE, which uses a 45-degree boot to feed a 67.7mm S400 turbocharger with a polished cover. The turbo is connected to the engine via a Stainless Diesel exhaust manifold, and air is expelled with a simple HX40-style 4-inch downpipe. Air on the compressor side is forced through a stock intercooler, before it enters a high-flowing Banks Monster-Ram, and then into the engine. Casey was unsure of how much boost the combination pushes, as he can currently peg his 60psi boost gauge.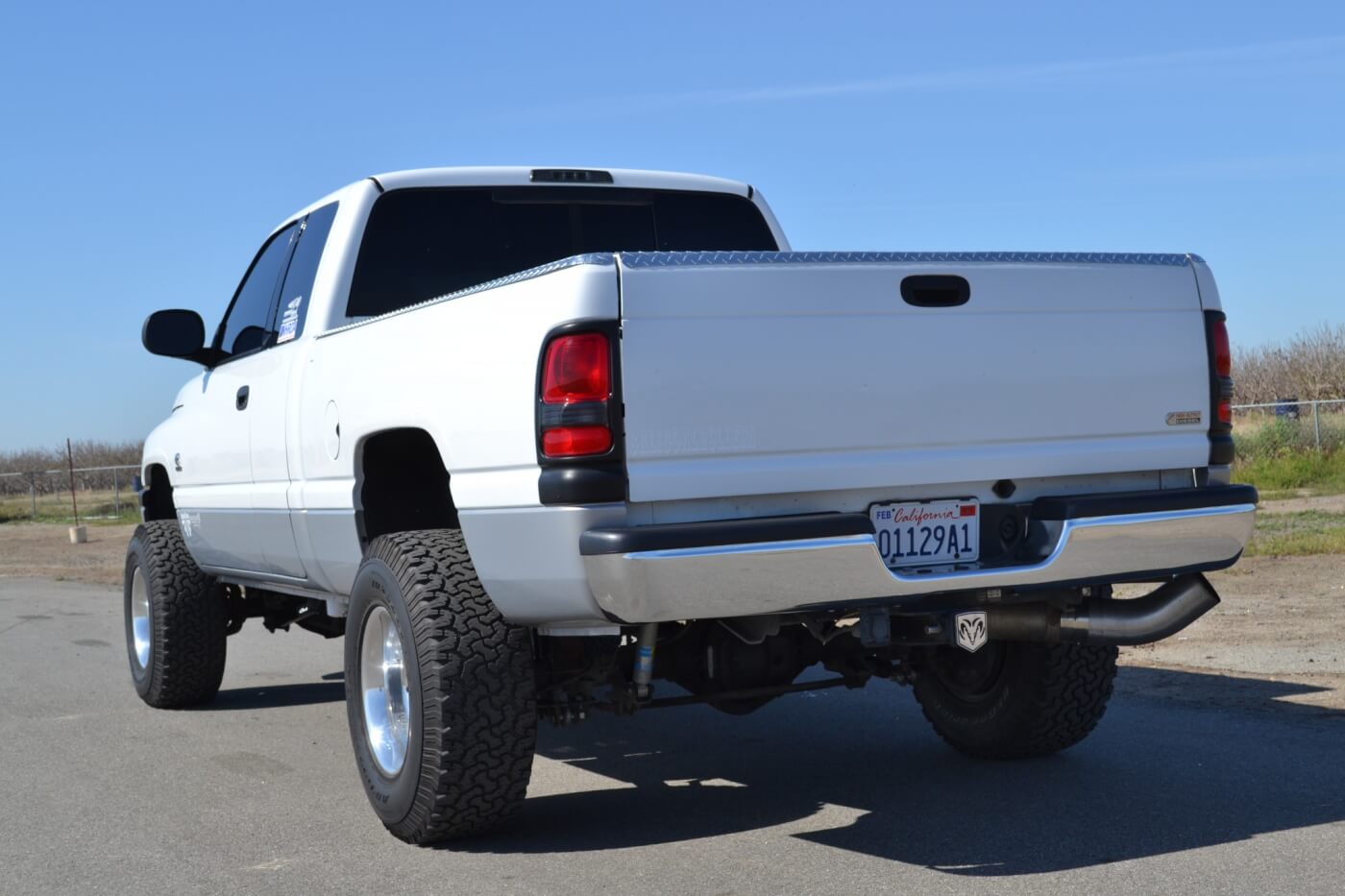 KEEPING IT ON THE ROAD
With enough air and fuel to make an estimated 750 rear-wheel horsepower, the rest of the Ram's drivetrain needed a few upgrades as well. Since Casey was looking to drag race regularly, his transmission received the full treatment, and was completely rebuilt by Brown's Diesel in Riverdale, California. Brown's upgraded all three shafts (input, intermediate, and output) with aftermarket units, added a Goerend valvebody, and a special high-stall triple-disc converter to match the turbocharger. The suspension and steering was also upgraded, as "death wobble" at 120mph wasn't on the menu. Up front, a BD track bar and steering box stabilizer keeps everything solid, while CCP traction bars in the back help plant the rearend.
Casey's best quarter-mile time has been 11.72 seconds at a blazing 118mph.
At the time we went to press, Casey's best quarter-mile time has been 11.72 seconds at a blazing 118mph, on a pass where he unfortunately grenaded his 67.7mm turbo. Not one to be deterred from going faster, he's already looking at a ported head from Scheid Diesel, an intercooler, and an upgraded turbo setup. While the VP44 platform may be the Black Sheep of the Dodge world, what Casey has done with his '99 has set him firmly apart (and ahead of) the rest of the rotary pump pack. DW