When a tire manufacturer introduces a new tire, it's a milestone event. The engineering, testing and development to produce a truly new and unique tire take lots of both time and cash, which is why new tire introductions are usually separated by several years. This makes the simultaneous introduction of two new light truck tires from Nitto Tire a unique and exciting event.
New from Nitto are the Terra Grappler G2 and the EXO Grappler AWT. The Terra Grappler G2 (Generation 2) is an improved all-terrain tire that builds on the well-known Terra Grappler, first introduced in 2001. The Terra Grappler G2 offers several innovative updates to the all terrain design.
The other new truck tire from Nitto is the EXO Grappler AWT, an all-weather tire that can be run all year, even in snow country. If you live in a location what requires snow tires in the winter months, these tires need not be changed for the season.
We had the chance to drive around on both of Nitto's tires and found them to be responsive and generally low on the noise factor on the pavement. Performance in the dirt and mud was as expected or above. Our testing was done in the late summer, so winter performance was not part of the program. However, we'll look to do this testing as soon as the snow starts to fall on our local mountains. Below are the details from Nitto for each of these two new tires.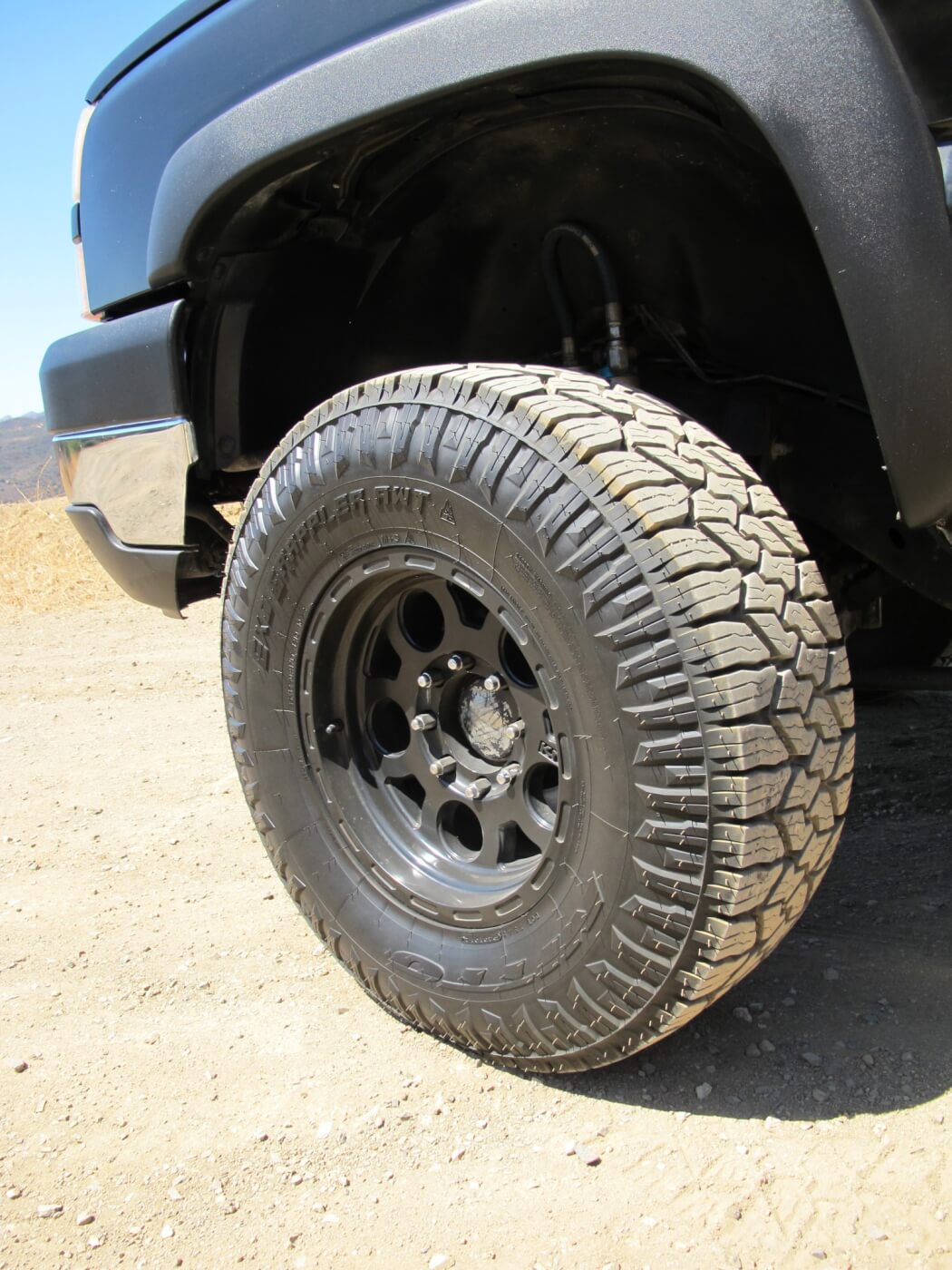 EXO GRAPPLER AWT
The Exo Grappler AWT is designed to be an all-weather and all-season tire for light trucks. Believe it or not, Nitto actually rates it higher in regards to off-pavement capability than the new Terra Grappler G2. Only the Trail Grappler and the Mud Grappler are said to be better off the pavement and neither of them carry the mountain/snowflake rating for winter use. This is part of the reason that the Exo Grappler AWT has such a high rating for use on less than perfect pavement—and yet is still a quiet tire that's great for running down the freeway, for your daily commute to the job site or on long family trips.
The Exo Grappler AWT features a three-ply sidewall construction, an all-new chip resistant all-weather rubber compound, and large, thick sidewall lugs. The tread blocks are computer-designed to reduce the tire noise normally heard at highway driving speeds. In addition, the tire has "gear shaped block edges" that reinforce center tread blocks. Nitto says this design provides a more stable contact patch while reducing stone retention.
In keeping with tradition, the Exo Grappler AWT has "Dual Sidewall Designs" allowing owners to select the look they like best. A new and more durable compound is used in these tires and is said to improve tire life and increase cut and chip resistance on unpaved gravel roads. The tire features spiral-shaped stone ejectors—another off-pavement improvement feature.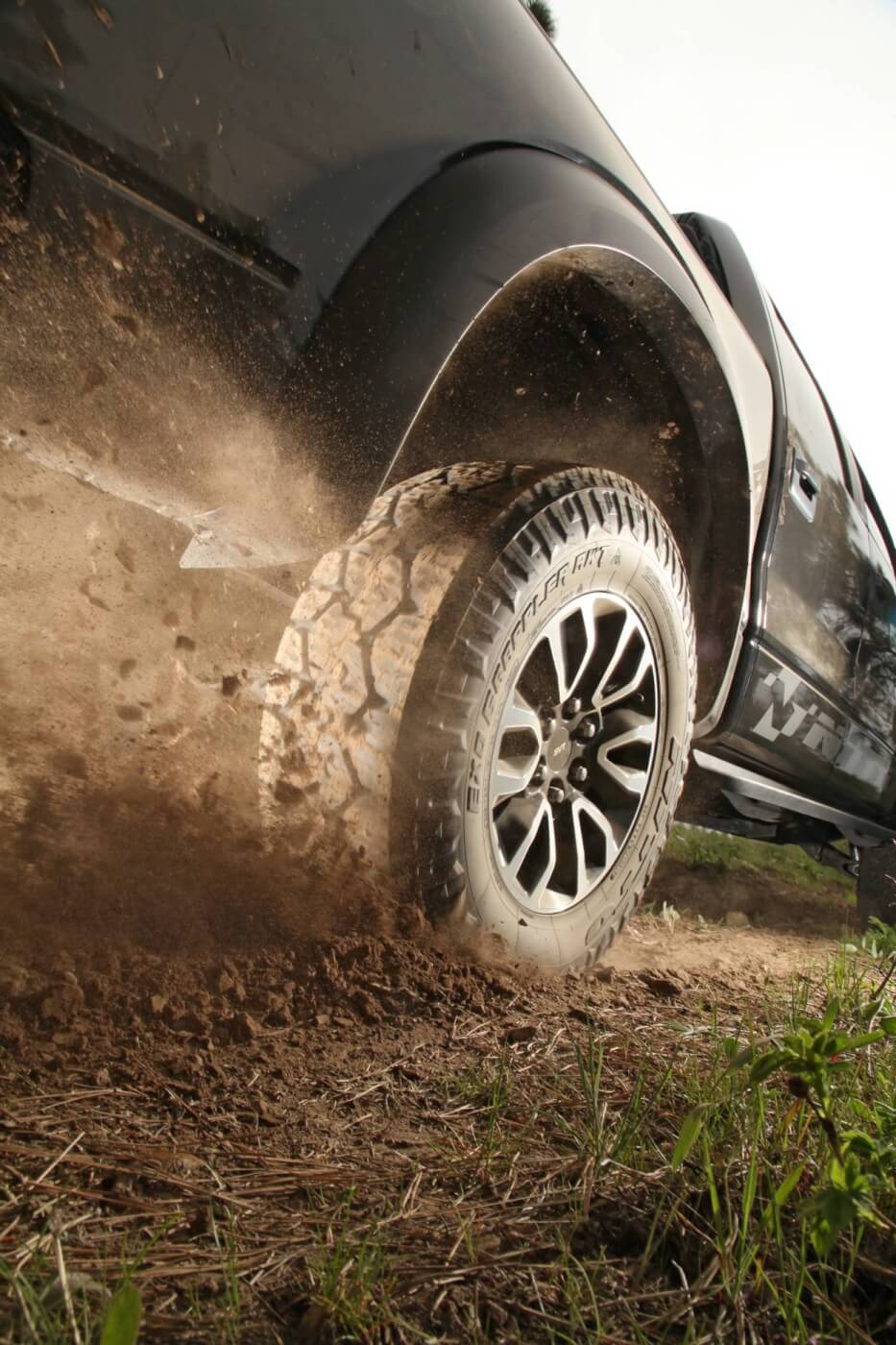 WINTER PERFORMANCE
The Exo Grappler AWT carries the three-peak mountain snowflake emblem. This means the tire is rated for winter driving conditions even when snow tires are required. The Exo Grappler sports improved tread sipes and large lateral grooves that are said to provide biting edges as well as water and snow/slush evacuation. In addition, a new durable rubber compound provides improved traction in freezing temperatures. Finally, for those who need even more winter traction, these tires can be upgraded for winter-only use with the addition of TSMI #15 studs, which can be installed by your tire dealer. The EXO Grappler ATW is expected to be offered in 11 sizes, with rim diameters from 17 to 20 inches.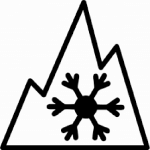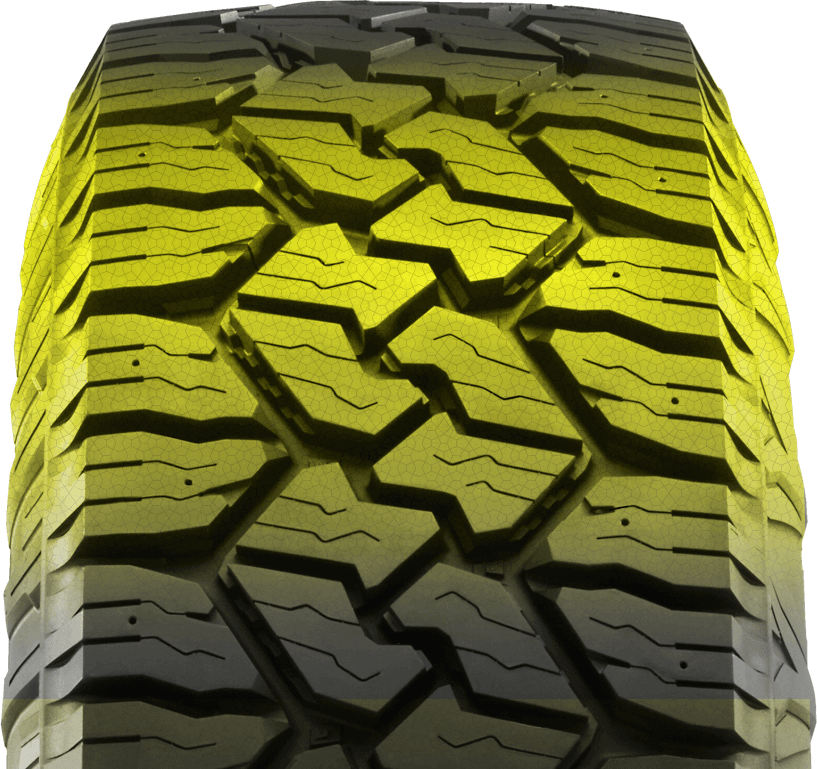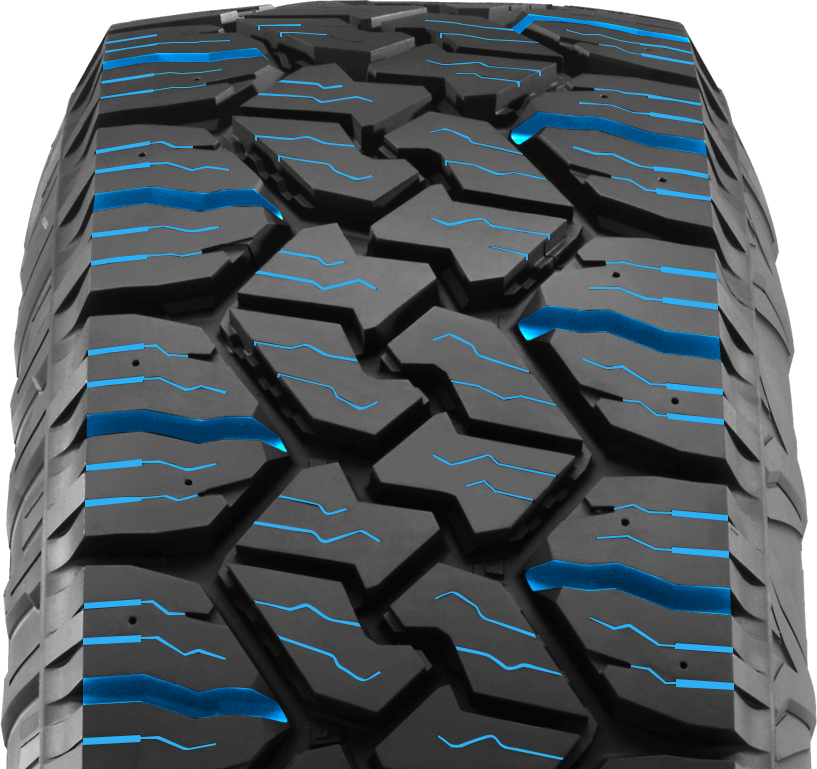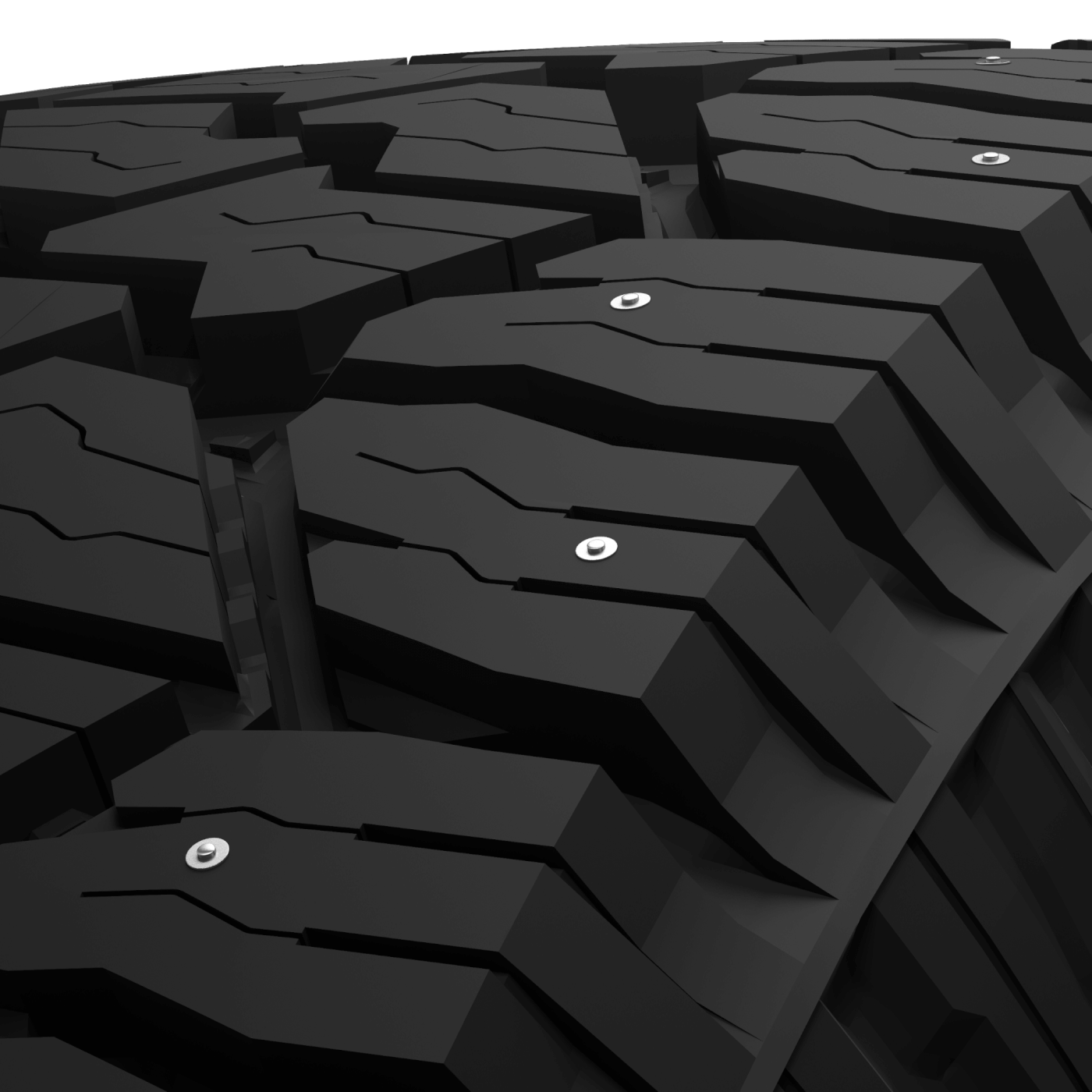 [divider]SNOW TIRES REQUIRED![/divider]
In the not-so-distant past there were summer tires and winter, aka: snow tires. Dedicated winter tires were the answer for anyone who lived and worked in locations where snow is a fact of life. These tires were made from special rubber compounds, and while they were great on snow and ice, they wore quickly on dry pavement. This meant having two sets of tires for your rig, one to run and one to store until the weather changed. Dedicated snow tires are marked with a mountain/snowflake symbol on their sidewall. With this symbol you can drive in conditions that are posted as "Snow Tires Required" with confidence and without fear of a ticket for the wrong tires.
Today, there are non-winter tires that meet the tire industry's severe snow service standards. These "Qualified" winter/snow tires can be run all year long. They offer improved winter capabilities, compared to standard and even all-season tires. These tires also have the mountain/snowflake marking on their sidewall. This symbol indicates that the tire has a higher level of winter capabilities, including better traction in snow and on ice than a tire marked with an M/S.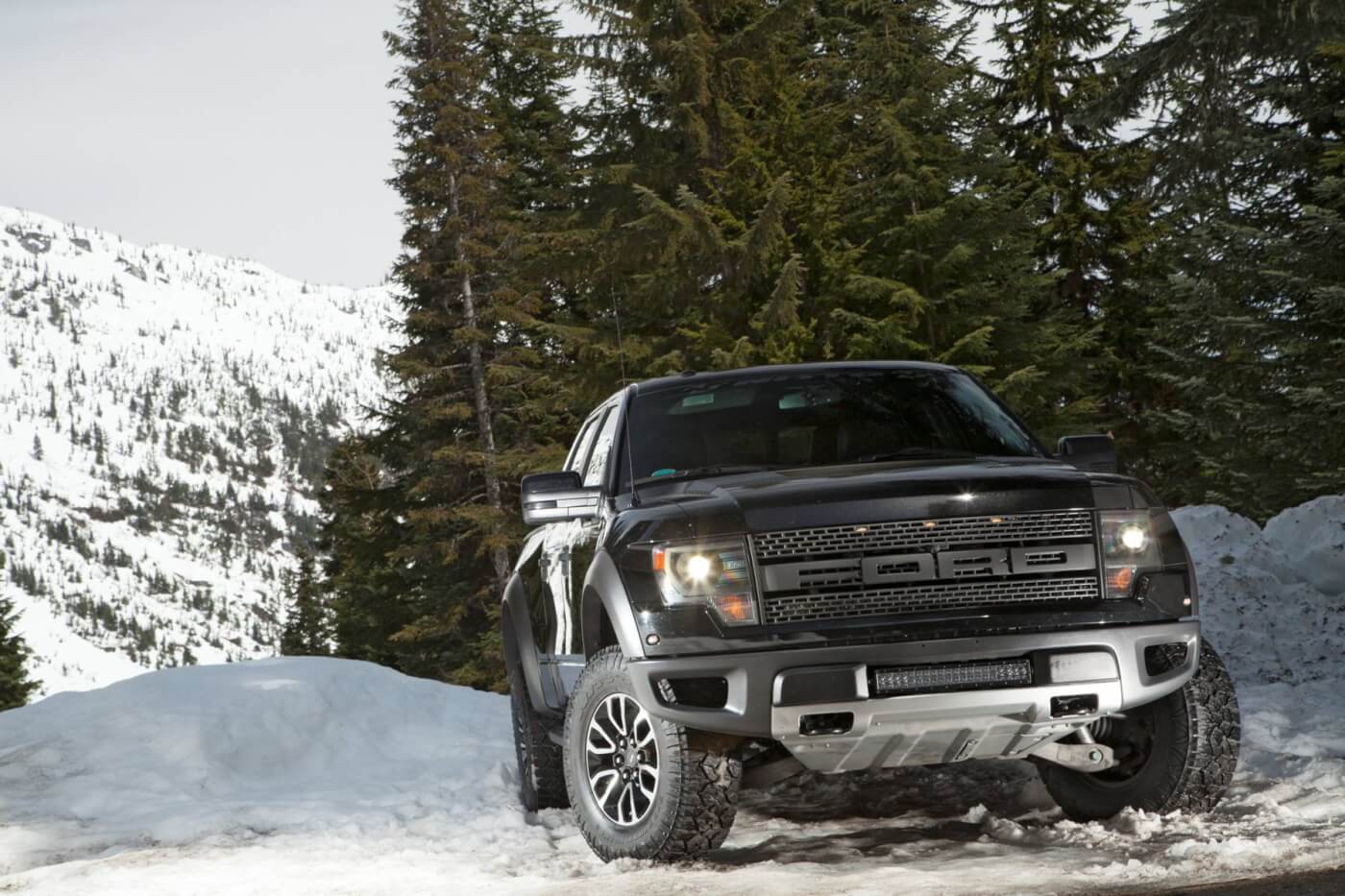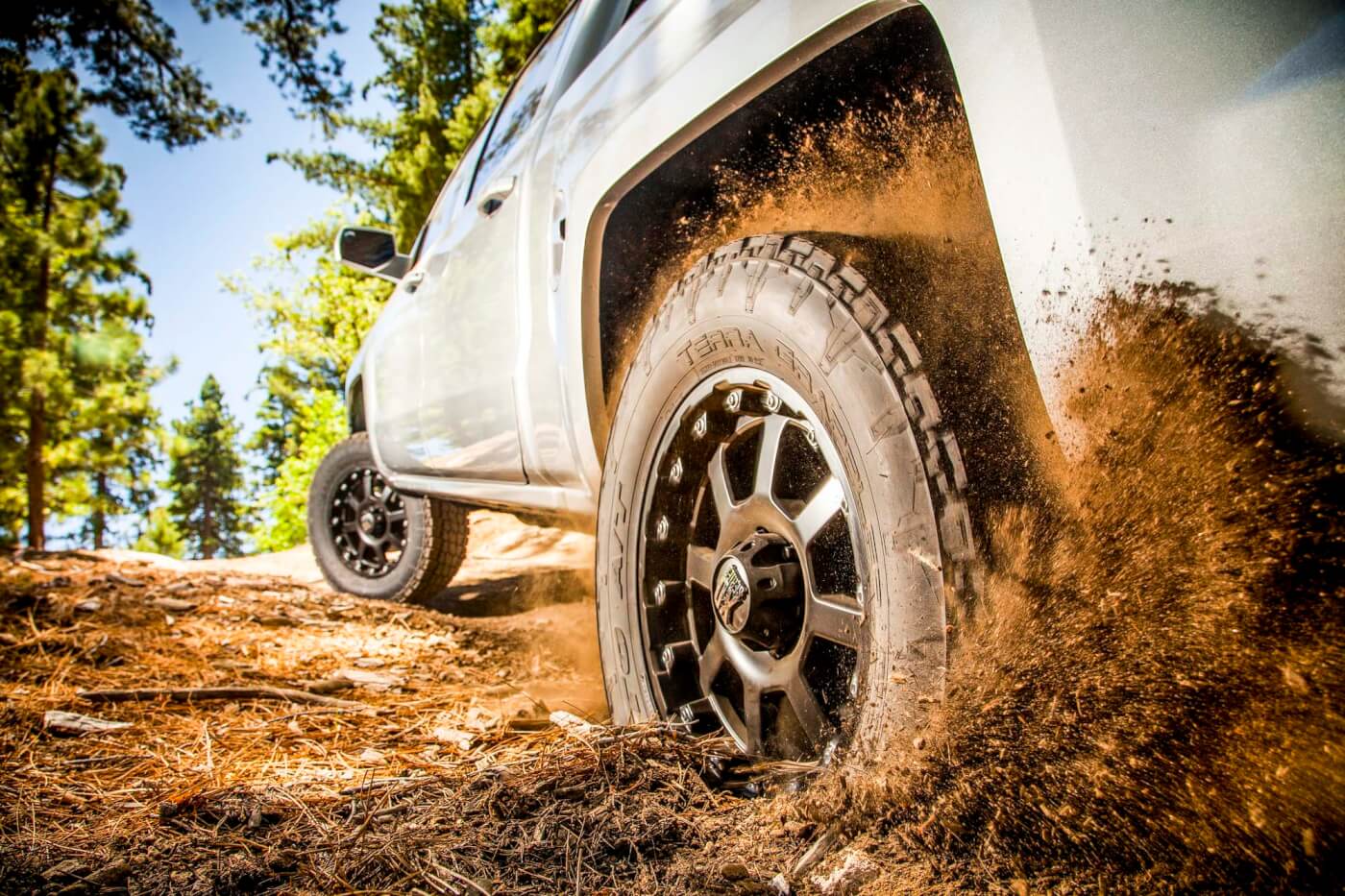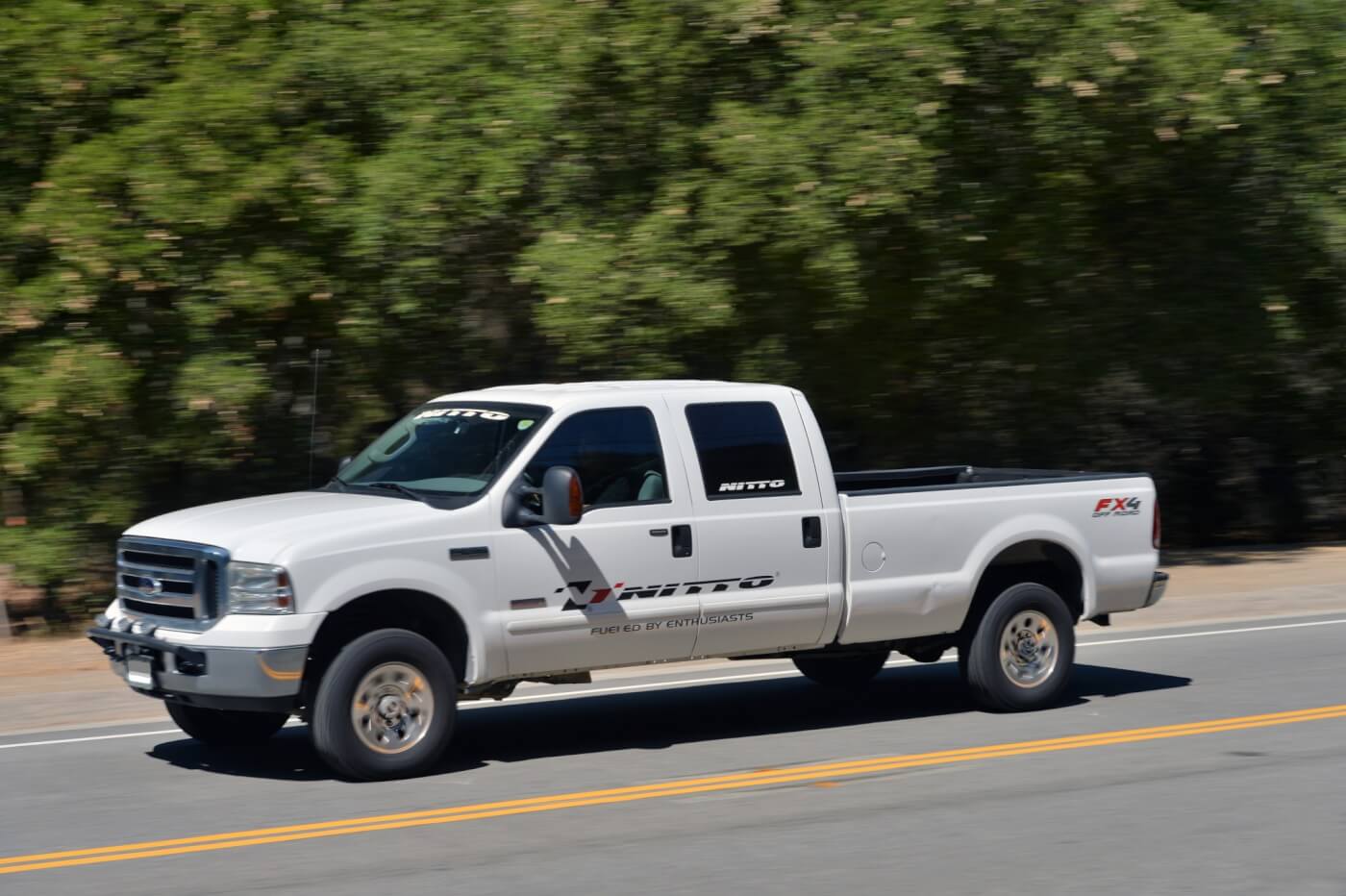 TERRA GRAPPLER G2
Nitto's next generation all-terrain light truck tire is the Terra Grappler G2. This tire complements but, for now, does not replace the original Terra Grappler. The Terra Grappler G2 is a balance between a street tire and a trail tire. As expected it's a tire for all seasons and all reasons, rain or shine, commuting to work, towing a trailer or having fun off the tarmac.
The Terra Grappler G2 features an all-new rubber compound for the Grappler line. This is said to increase tire treadwear life while maintaining versatility and traction on conventional road surfaces. The Terra Grappler G2 is the first all-terrain tire offering from Nitto to be backed up with a limited treadwear warranty, which provides coverage for 50,000 miles for LT-metric and floatation sizes and 65,000 miles for hard metric sizes.
On the technical side, the new Terra Grappler G2 has several improvements to offer. The first is the reinforcement of the "coupling joints." In a tire, these connect the outer most tread blocks to the center blocks to increase the block edge rigidity.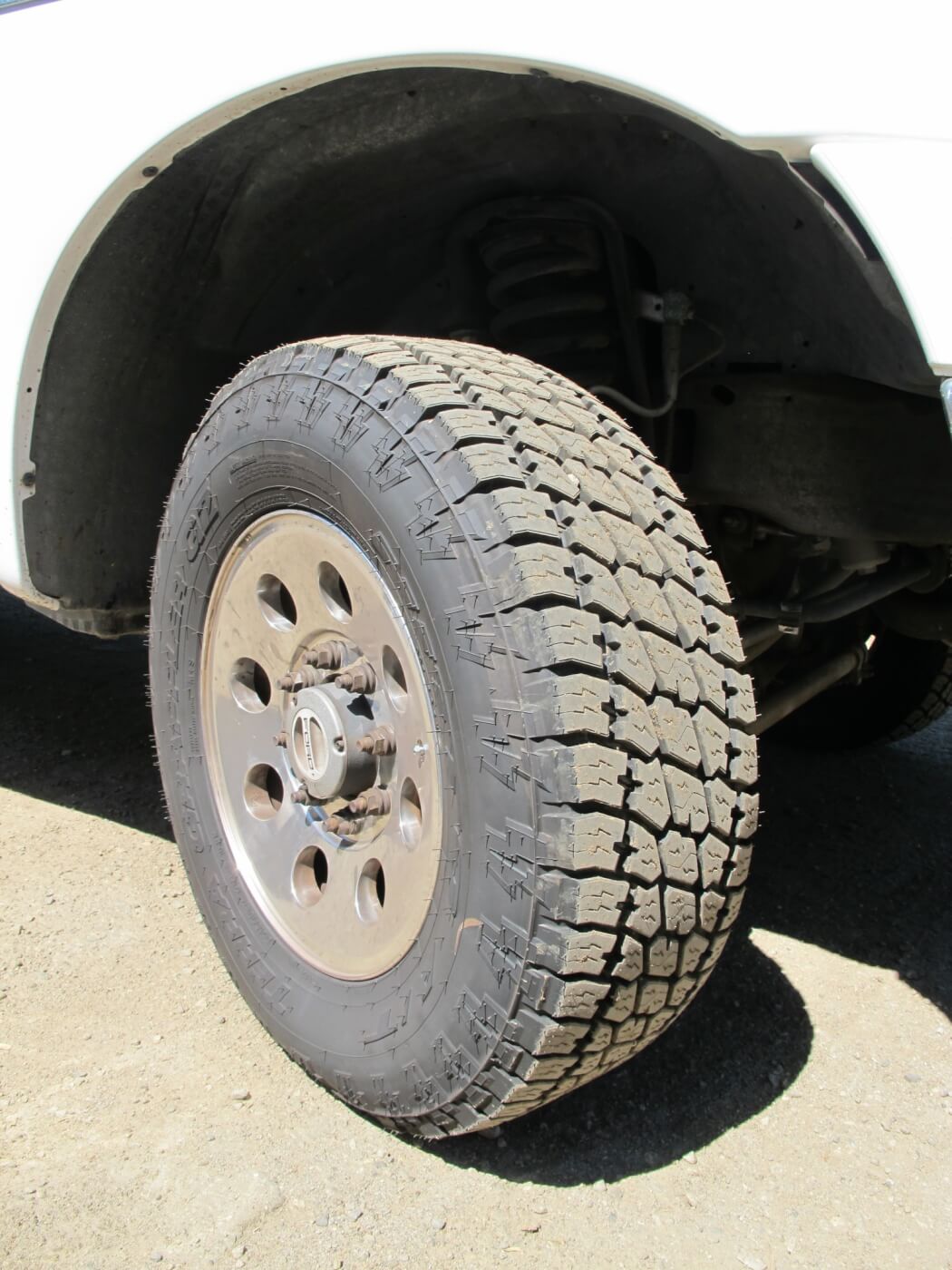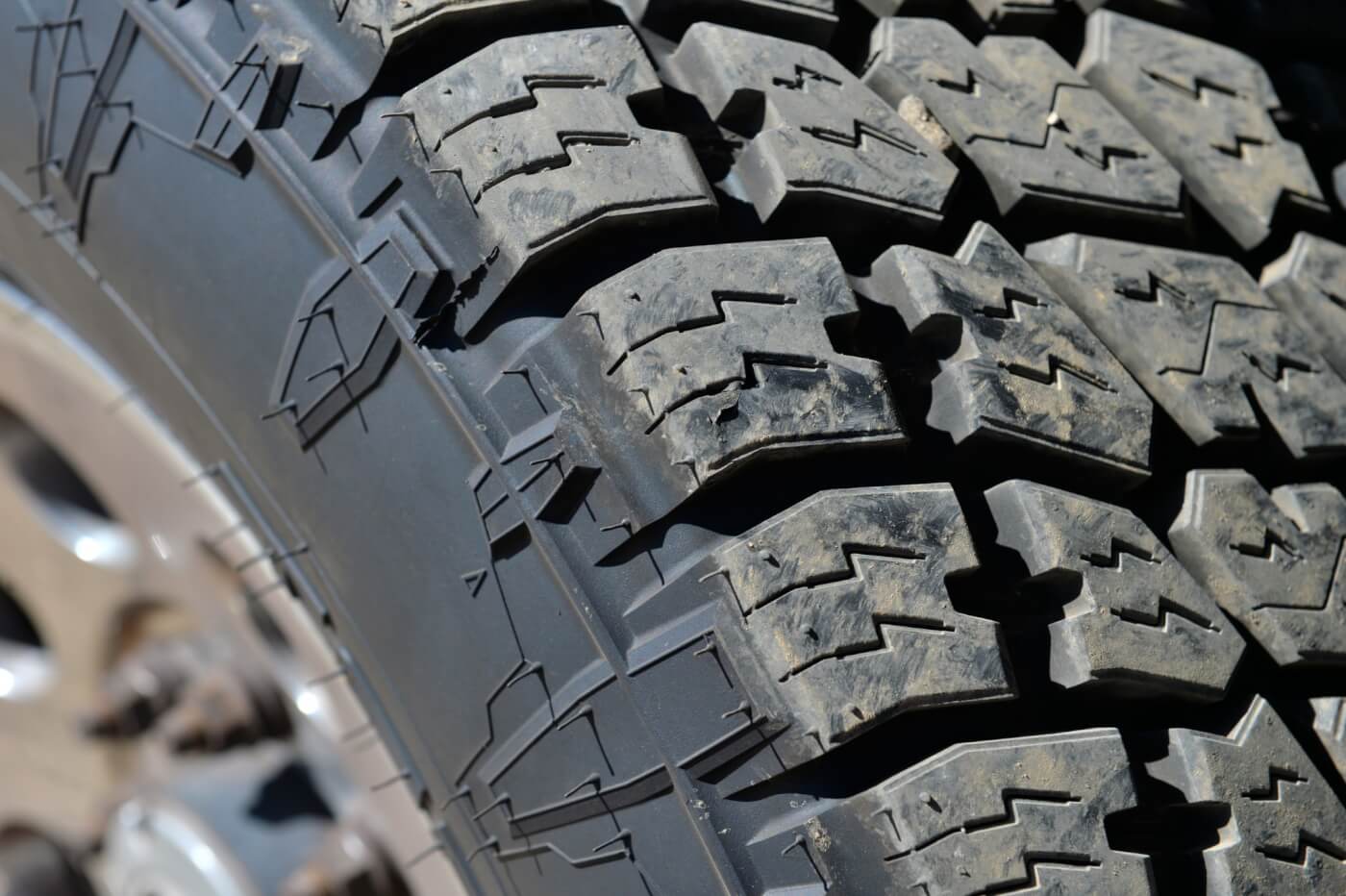 Full-depth sipes are also part of the new Terra Grappler G2. The sipes or grooves in the tread blocks help with traction, and they usually only go part of the way from the tread top to the tire cap. The new full-depth siping is said to offer better traction as the tires wears. In addition, they help to retain the look of the tread design as the tire wears.
Other features of the new Terra Grappler G2 are staggered shoulder lugs and variable-pitch tread blocks that are "computer analyzed" to reduce tire noise normally heard at highway driving speeds.
As with the other Terra Tires from Nitto, the Terra Grappler G2 is a dual-sidewall design. One side plays homage to the original Terra Grappler design by incorporating a thunderbolt pattern that's similar to that of the original Terra Grappler, now raised for a more aggressive look. The obverse side has a new aggressive "blade" design with integrated sidewall lugs that run all the way from the shoulder tread block down to the sidewall. The Terra Grappler G2 is expected to be offered in 55 sizes, with rim diameters from 17 to 22 inches. DW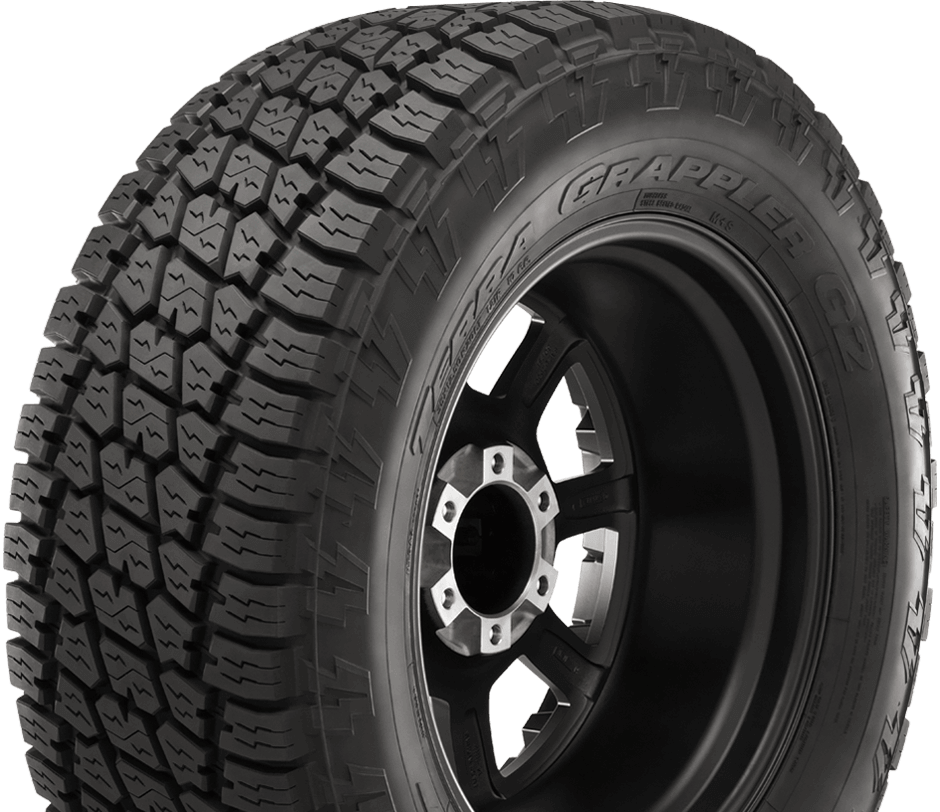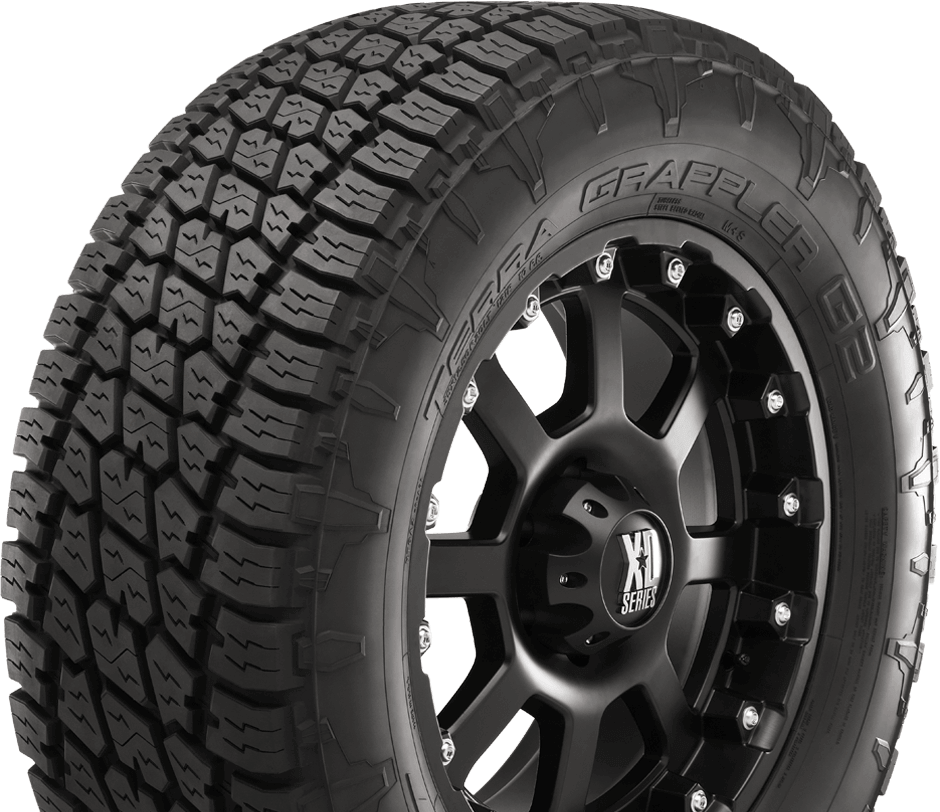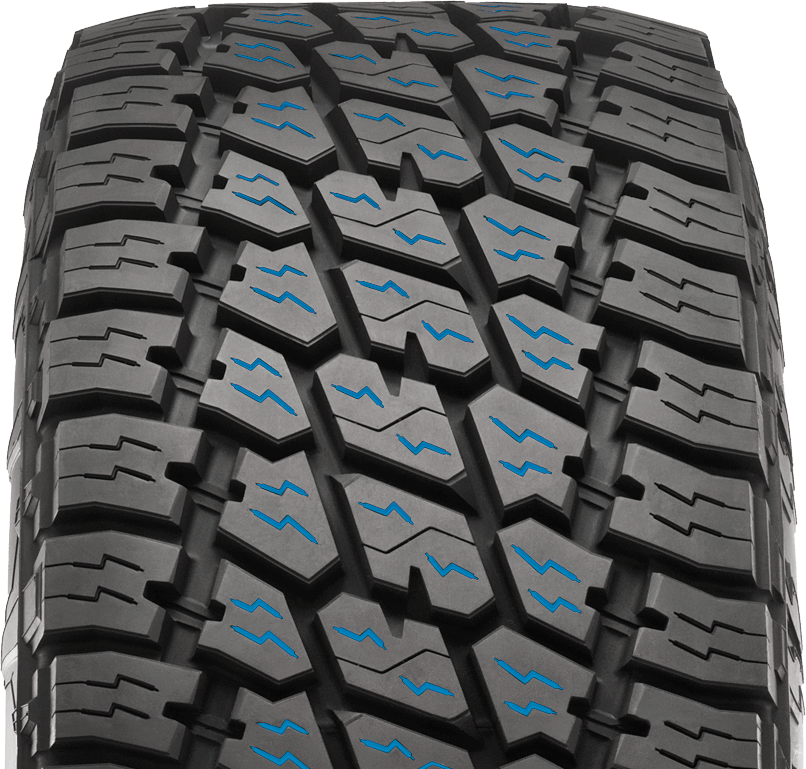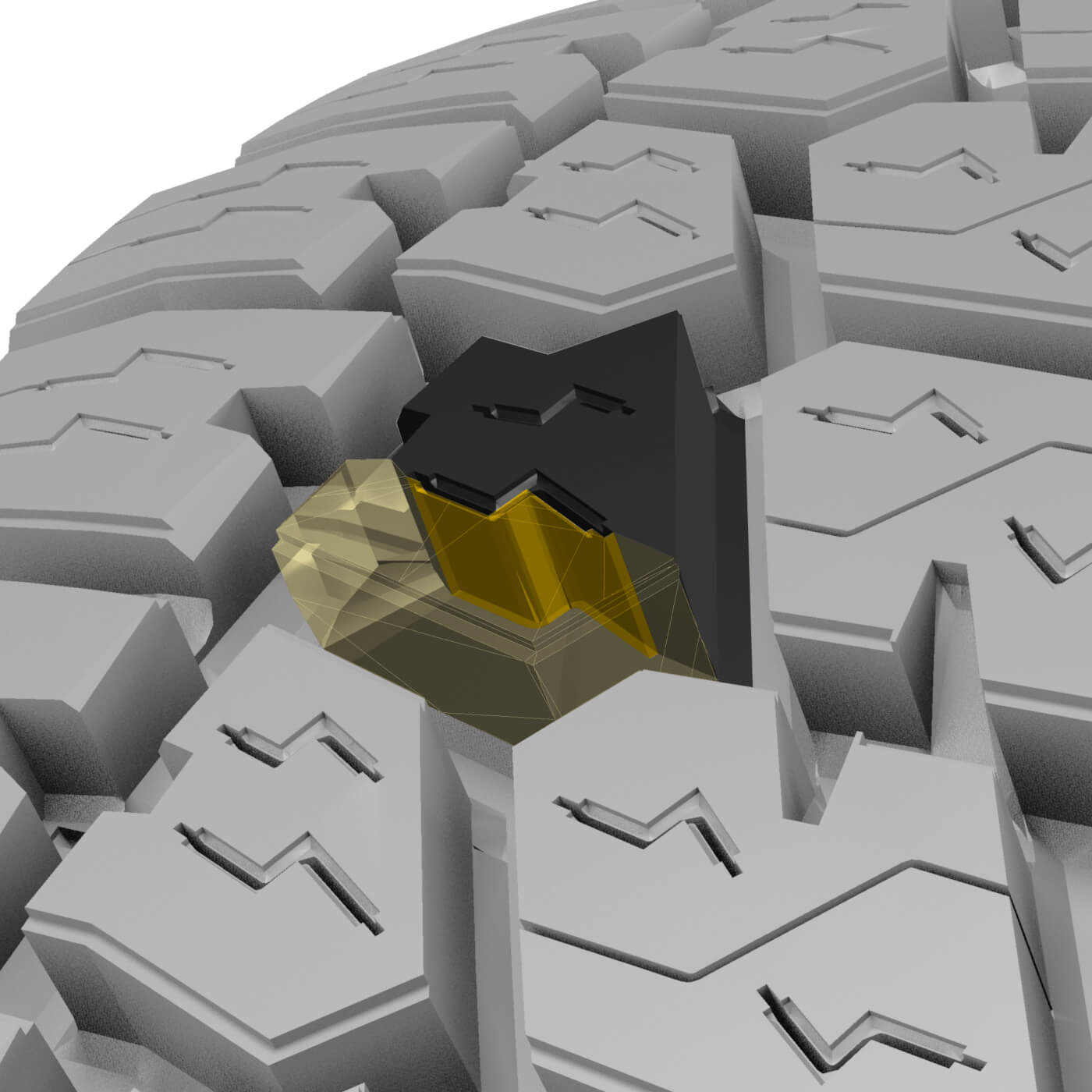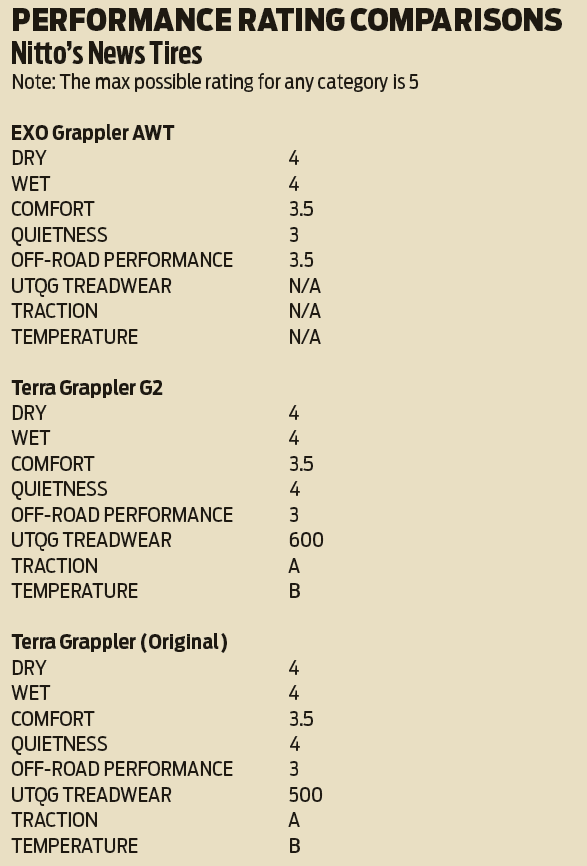 SOURCE:
Nitto Tire
714.252.0007