A Basic Guide To Upgrading Your Diesel's Fuel System
Text and Photos by Jason Sands
Almost every diesel enthusiast has at least heard the term "lift pump." However, there are still questions to be answered about the subject, like what exactly is a lift pump, and what kind of lift pump do you need?
Simply put, a lift pump is a supply pump that transfers fuel from the tank, up to the engine's injection system. Virtually every diesel has a lift pump of some sort, from the old mechanical injection systems, to Ford's HEUI system, to newer common-rail rigs. Even engines like GM's Duramax actually use a factory lift pump built inside the engine's high-pressure CP3 pump to draw fuel from the tank.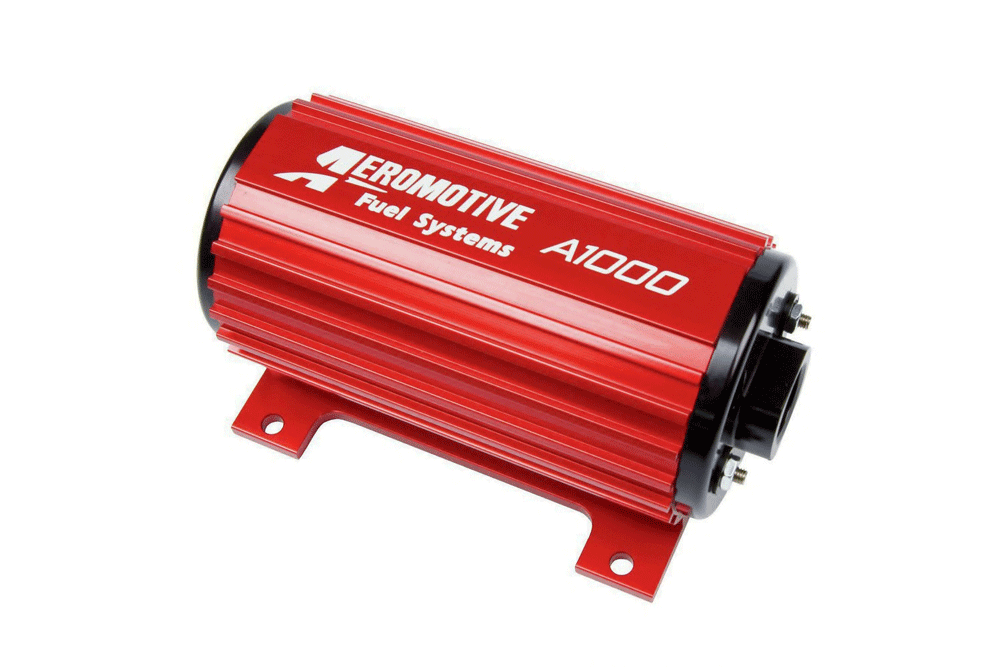 So that begs the question, why should you buy an aftermarket lift pump if your engine already has one? Well, when it's time to increase the power of a diesel engine past the factory settings, invariably the amount of fuel that's injected is one of the first modifications that's performed. This can be done by programming (if the truck is computer-equipped), or by mechanical means such as higher-flowing injectors. Once the engine's fuel demand is turned up to overdrive, the factory lift pumps are always one of the first parts of the system to fall short.
When supply fuel pressure drops, the injection pressure into the engine will also drop, and so will horsepower. In some cases (such as VP44 pumps found on 1998.5-2002 Dodges) running pressure that's too low can actually harm the injection pump and cause it to fail. So any time an engine is modified for more power and performance, upgrading the lift pump too is probably a good idea.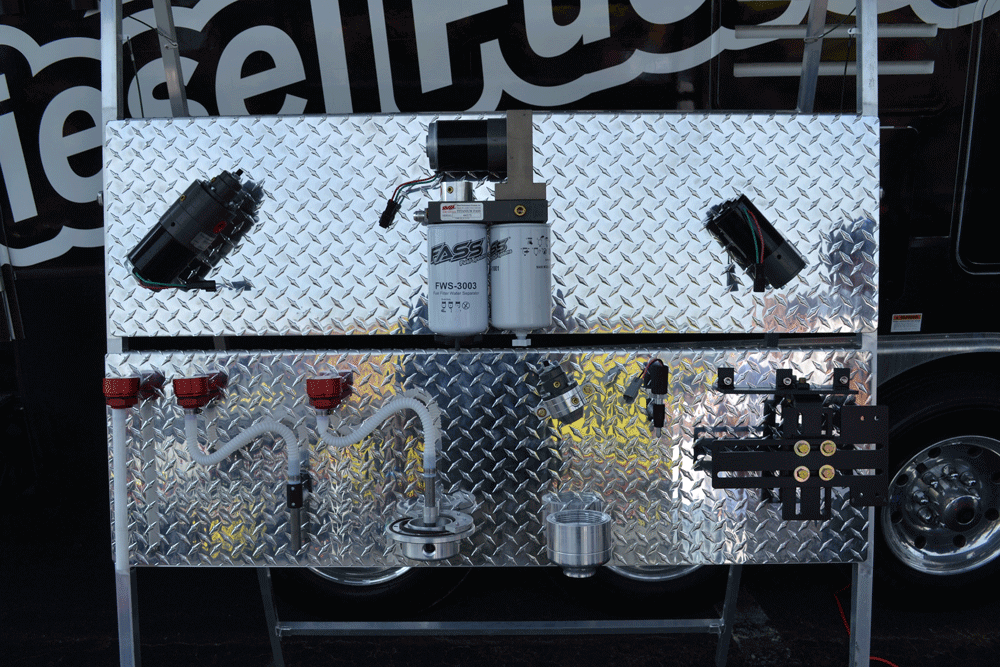 Problem is, there are a lot of lift pumps out there. With prices of around $100, low-pressure fuel pumps for gasoline setups are an enticing option, but they almost always will eventually fail in a diesel application. We've known some pumps to last for a few years, some for a few weeks. Some will fail outright, and others just start leaking. Almost always, however, an inexpensive lift pump designed as a fuel pump for a gasoline application will eventually fail.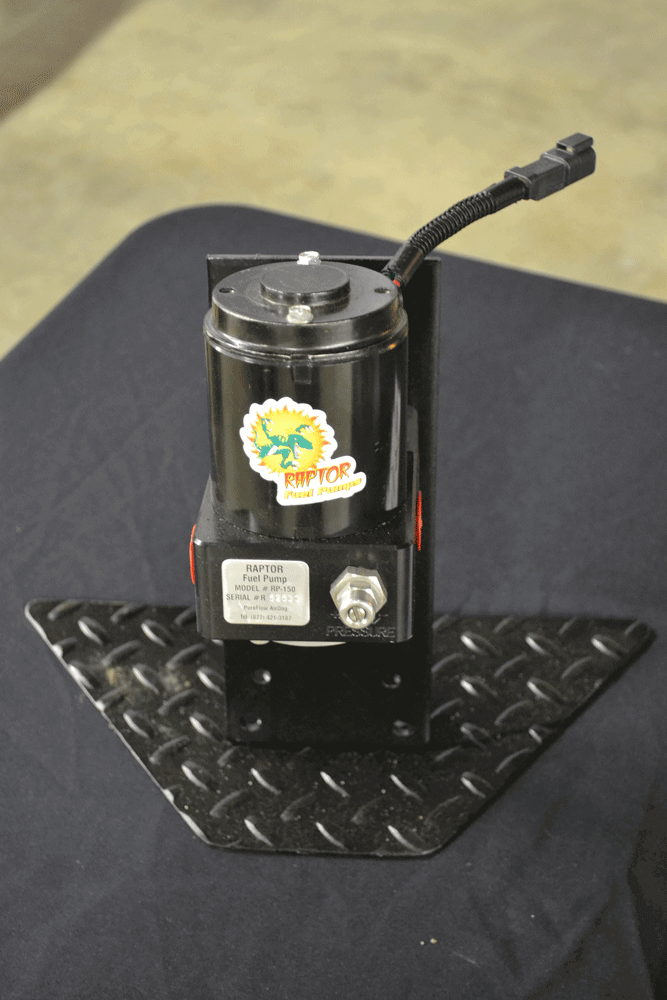 There are plenty of diesel-specific options out there to choose from. There are companies that make just the pump itself that's rated for diesel, such as Carter, PPE and Aeromotive. There are also companies that make pump and filter combos, which offer better filtration, fuel-air separation, and higher-flowing filters that match the performance pump's capabilities. These filter and pump setups are by far the most popular option in the diesel industry, and companies like Airdog, FASS, Fuelab, and BD Diesel make these types of kits that are common for most diesel trucks.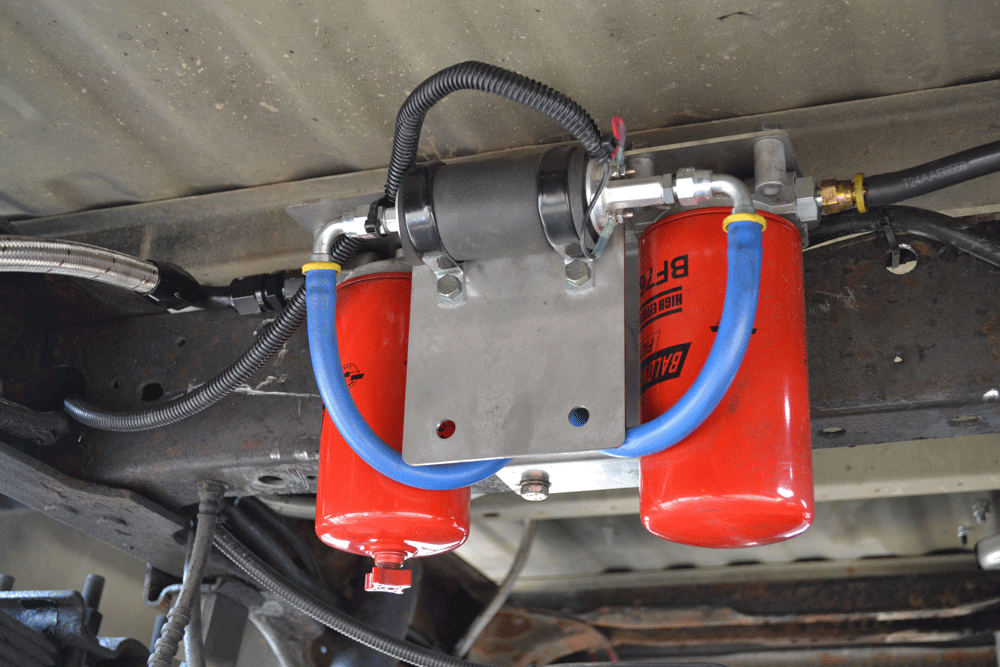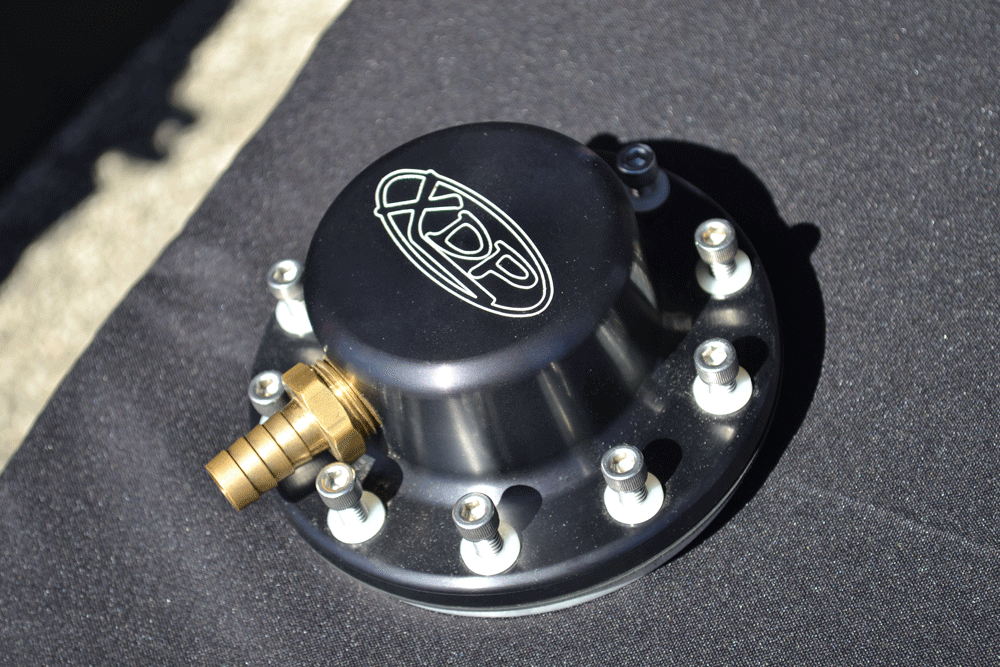 Pump Only Systems:
Carter P4601HP
Carter makes one of the more popular lift pumps for the do-it-yourselfer crowd. The Carter P4601HP pump flows approximately 100 gph at 18 psi, and does not require an external regulator. These pumps are long lasting, very quiet, and are good in low to medium horsepower daily drivers.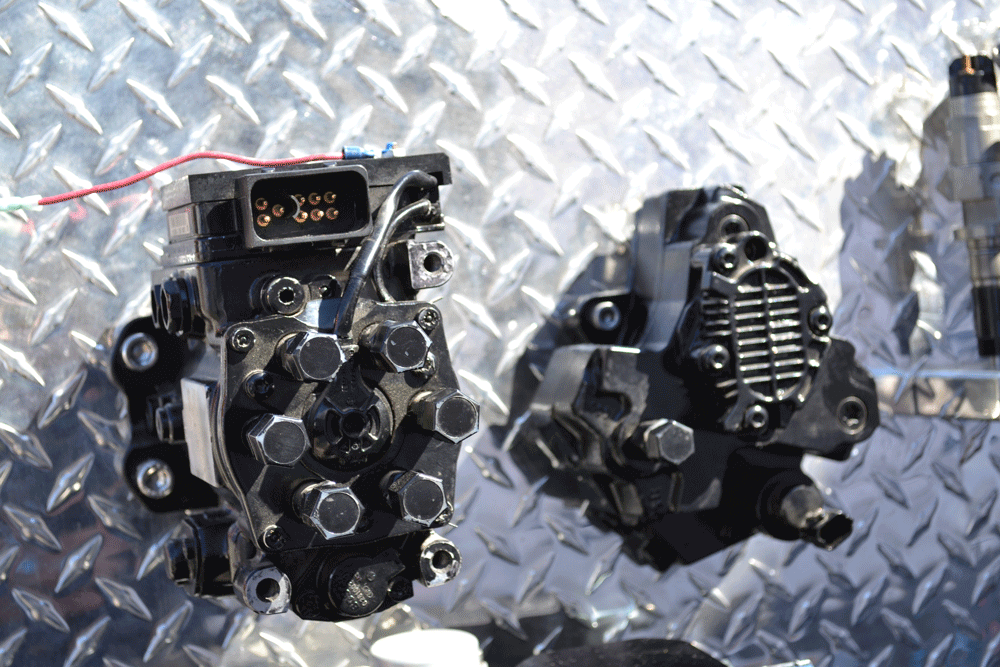 Walbro 392
Many diesels such as older 7.3L Fords don't need a ton of flow, but they do need pressure. For these high-pressure applications, Walbro GSL392 fuel pumps can be used to push plenty of #2 diesel to the engine. Much like the Carter, the Walbros are also very quiet, are long lasting, and can also be run with an external regulator for low-pressure applications. They flow 68 gph at 60 psi.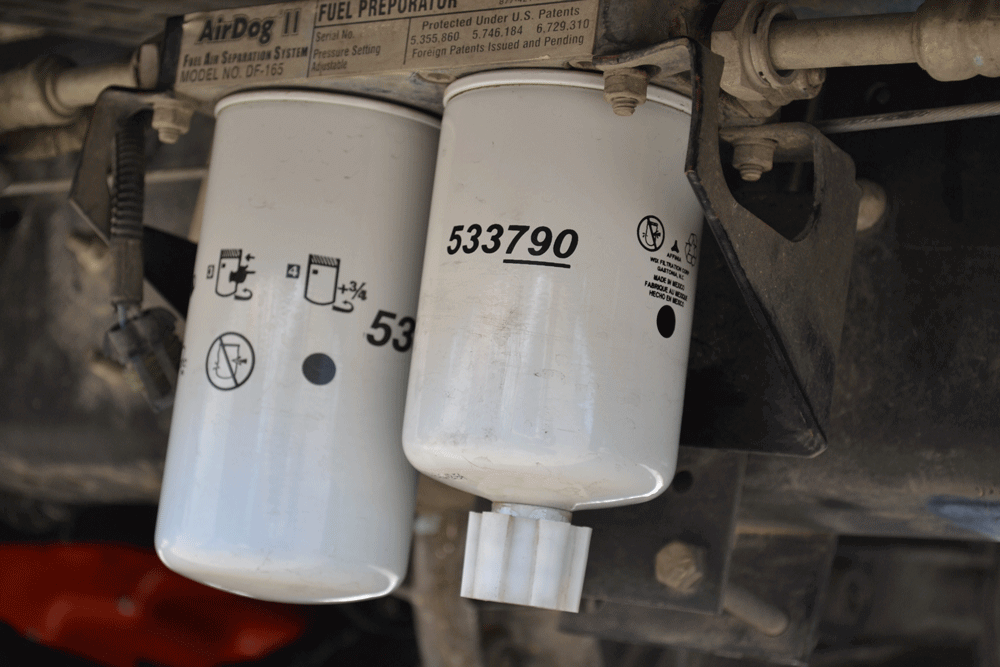 Aeromotive A1000, Eliminator Series
The big daddy of the homebuilt fuel systems, Aeromotive fuel pumps have been used for many years in high-horsepower applications. On the Aeromotive pumps, having properly sized feed and return lines is very important, as small lines will cause too much strain on the motors, and burn them up. While the Aeromotive pumps are a bit louder than the Carter or Walbro pumps, they're actually pretty quiet for the amount of fuel they can move. The Aeromotive A1000 can move about 145 gph, and has an operating range of 20 to 80 psi, while their Eliminator pump can move a whopping 250 gph, and is well suited to competition engines.
Fuel and Filter Systems:
AirDog
One of the original fuel-air separator systems, Airdog has a number of complete kits that include lines, filters and pumps for Ford, Dodge and GM diesels. The AirDog series also come in a variety of different sizes and flow specifications, from the self-regulated 100-gph Raptor series, to the big 200-gph AirDog II pumps. They've also come out with a new 4G series, which has a low-amperage motor, and an intermediate shaft that separates the air from the fuel to prevent leaks. If you're looking for a turnkey fuel system, AirDog is one of the companies that has them all.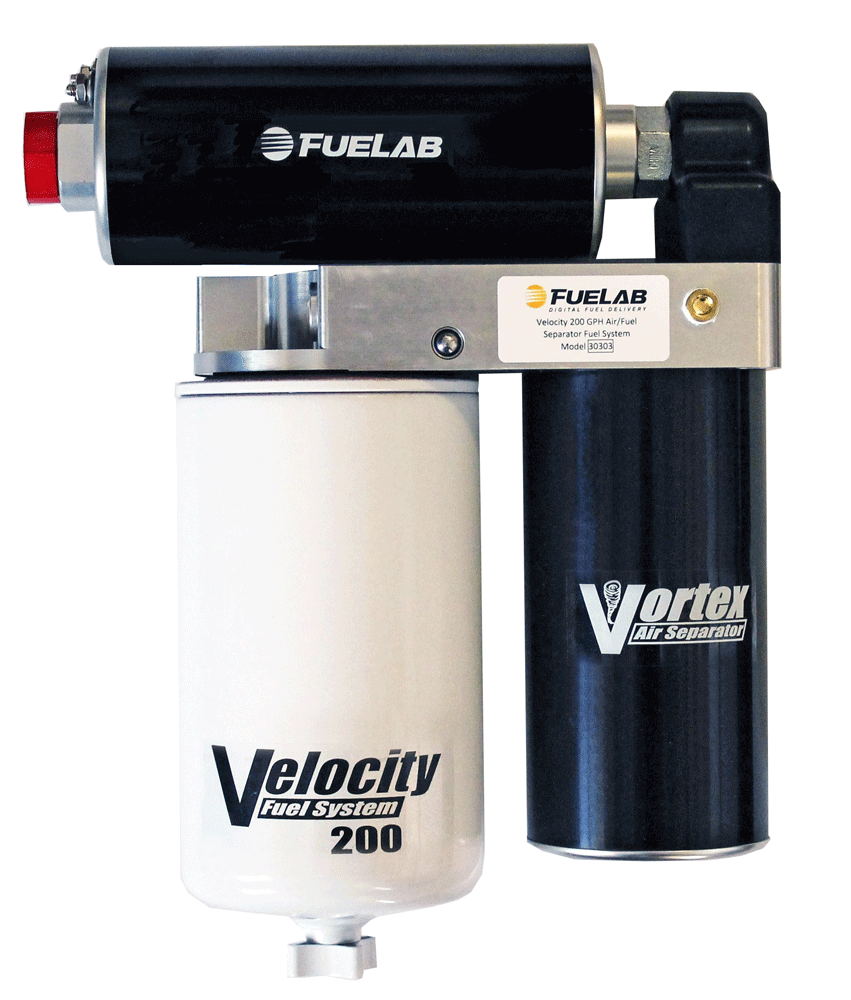 BD Diesel
While BD Diesel has made a lift pump for years, they recently incorporated a filter and water separator into their product line, which makes for a complete kit. The Flow-Max Series of lift pumps use filters that can be bought at local supply stores, and their pump is an ultra-quiet model that's up to 16 db quieter than the competition. BD's lift pumps flow 150 gph at 15 psi.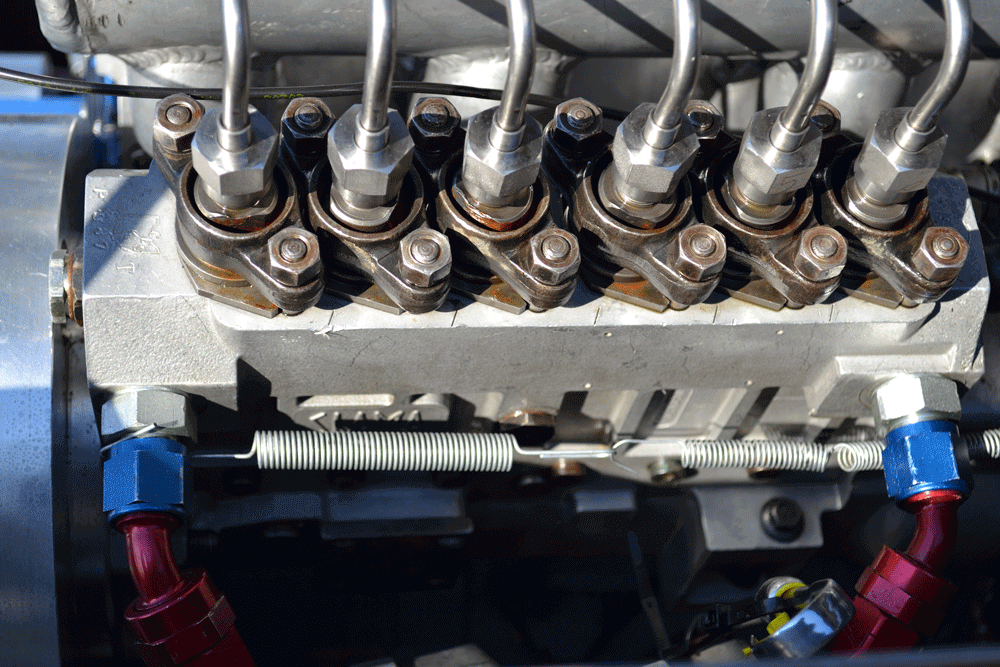 FASS
Another company that has been in the diesel lift pump business for years, FASS has everything from factory replacement lift pumps, to ultra-high flowing models, capable of 220 gph at 45 psi. FASS also makes pumps for Class 8 semis, which makes their line of lift pumps one of the most diverse out there. The filters in the FASS applications are designed to match the flow rating of the pump, and FASS units are available in both low-pressure and high-pressure models. For extreme applications, twin 220-gph pumps can support horsepower into the 1,500-2,000 hp range.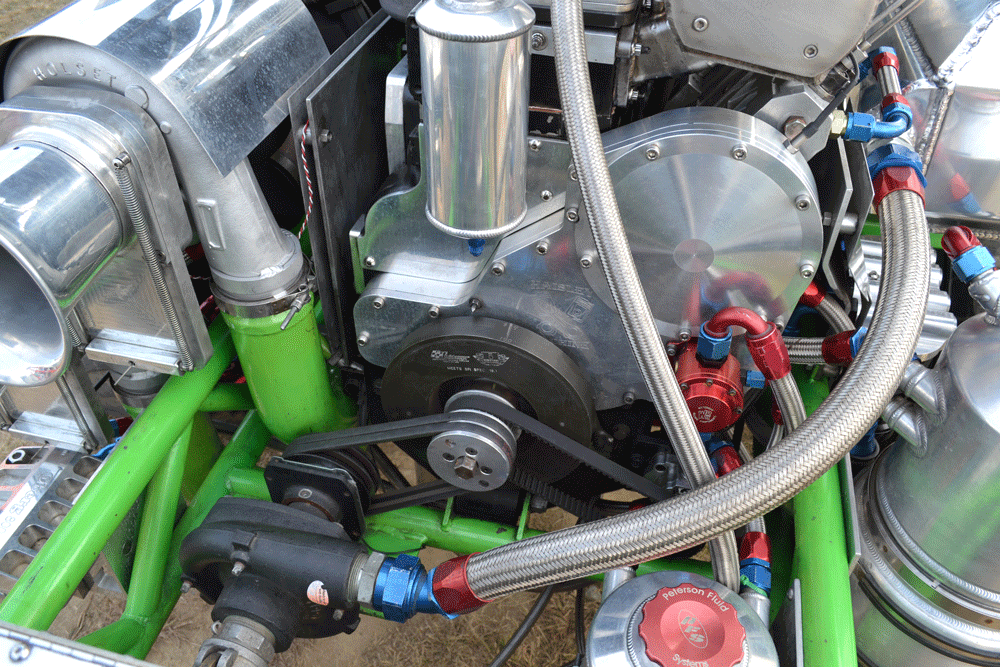 Fuelab
Known for years in the gasoline racing world, Fuelab has just introduced their Velocity 100 and 200 series for most modern diesel trucks. The Fuelab series has a single water separator/filter, and a low-amp high-performance motor. The filters in the Fuelab series can also be cleaned or replaced, and the system is backed by a two-year warranty. Complete kits in either the 100 or 200 gph series are available through Fuelab for Ford, Dodge and GM applications.
Summary
Whether you're a do-it-yourself kind of guy, or someone who wants to buy a complete kit, there are plenty of options out there as far as lift pumps go. Most 100- and 150-gph lift pumps will support horsepower levels in the 500 to 700 rear-wheel hp range, while anything over 700 rwhp should use a larger 200 or 250 gph pump, or two smaller pumps. Remember, a loss of pressure is a loss of reliability and power, and we know diesel owners don't want that! DW