1963-68 IH C1100-1300 Diesels
Scattered around the country are a small number of '63-68 model year IH light trucks with factoryinstalled IH D301 diesels. Collectors of these rare trucks would be rich if they had a dollar for every time someone uttered, "They never built those!" With their help, and the vast records of the Wisconsin Historical Society's McCormick Archives, we can clear this up, set the record a little more straight and highlight the fi rst American light trucks with factory-installed diesels.
The IH C-Line light trucks were introduced in November of 1960 as '61 models with a lot of updates over the B-Line trucks they replaced. The C-Line is when the Travelall became the fi rst SUV to offer four doors and IH really upped the ante to make their new trucks more people friendly. As they were fi nalizing the designs and features in 1959, they looked at adding a wild card to the options list: diesel power.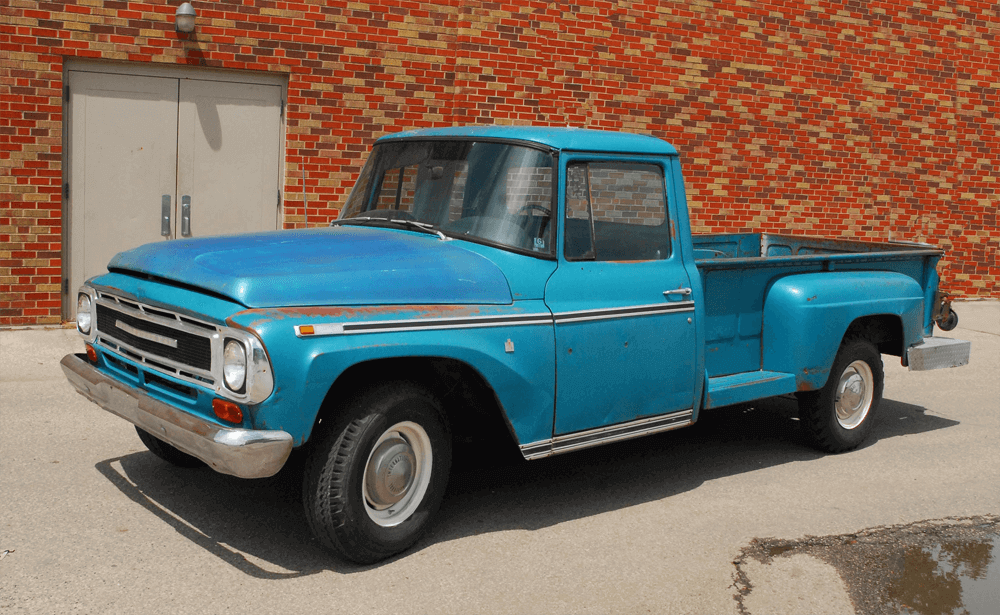 In the mid-1950s, the IH Motor Truck Sales Department had noted increasing market interest in diesels for medium-duty trucks. It just so happened that in 1956 the Construction Equipment Division of IH, located in Melrose Park, Illinois, began working on a new series of lightweight, low-cost diesels and potentially these engines could be used in all the divisions of International Harvester. By the end of 1958, some versions those engines were going into production. America's First Light Truck Diesel 1963-68 IH C1100-1300 Diesels The architecture of the new diesel was based on the well-respected Black Diamond OHV gas sixes (220, 240 and 264 ci) so that existing tooling could be used. There were four diesel displacements, two short stroke (3.688-in.) and two long stroke (4.39-in.). A further division was sleeved (3.69-in. bore) vs. non-sleeved (3.812-in. bore). In the sleeved category were the D236 and D282 (the letter indicating diesel and the number the rounded displacement). The non-sleeved included the D252 and D301. Similar four-cylinder diesels were also designed, including the sleeved D188 and the non-sleeved D201.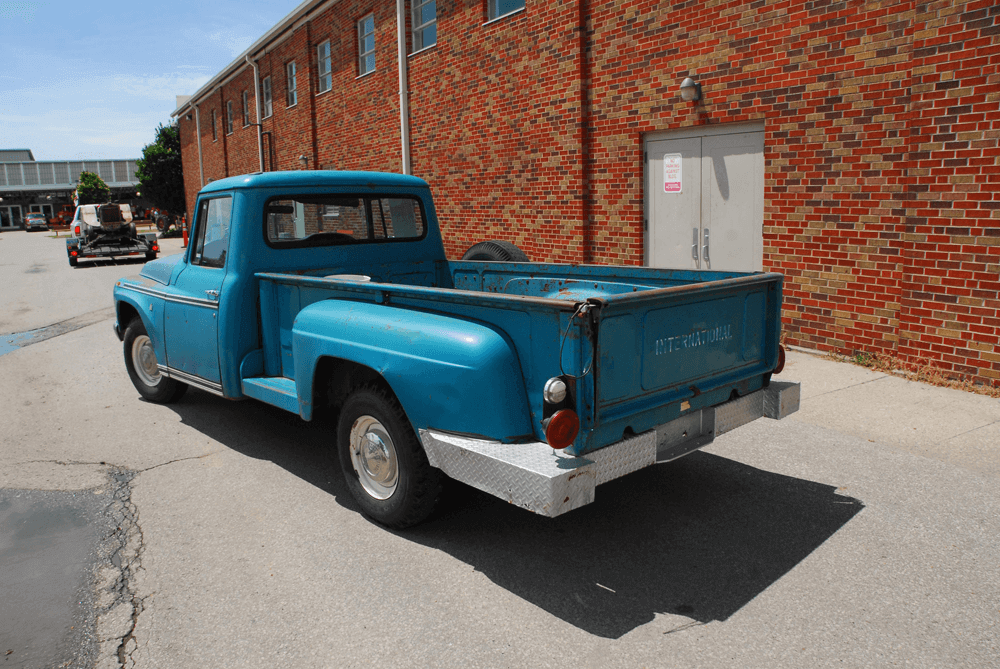 The sleeved engines came fi rst, announced in July of 1958, and they began appearing in the 1959 model year IH tractors and construction equipment. A turbocharged DT282 appeared for use in crawlers and a "high-altitude compensator" turbo kit was made available for retrofi t. The non-sleeved engines were announced in October of 1959. Most parts interchanged between all these engines and the sleeved vs. nonsleeved long blocks were virtually identical except for bore sizes.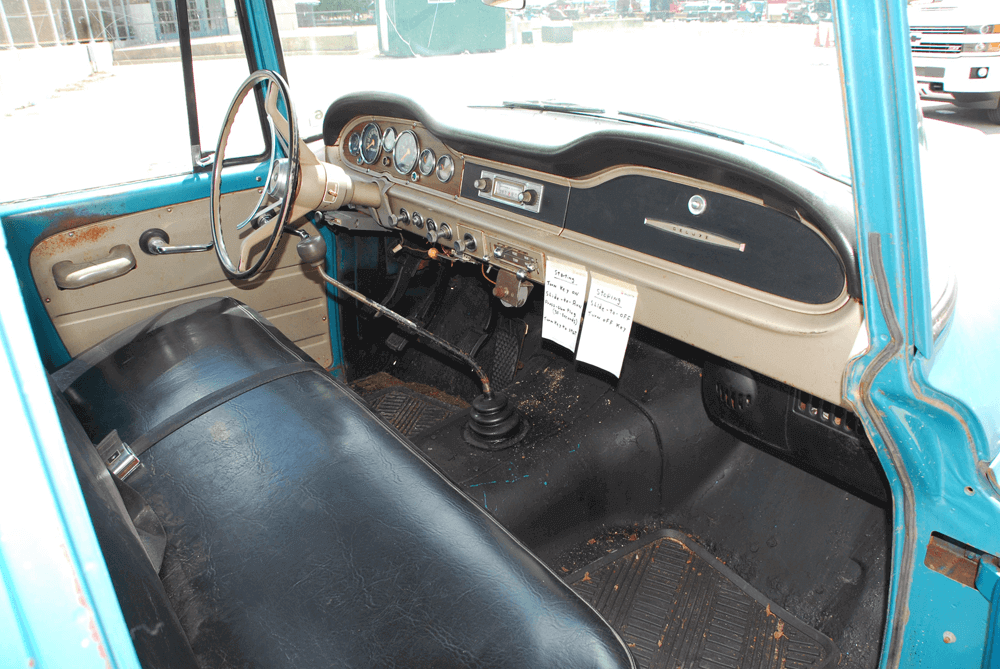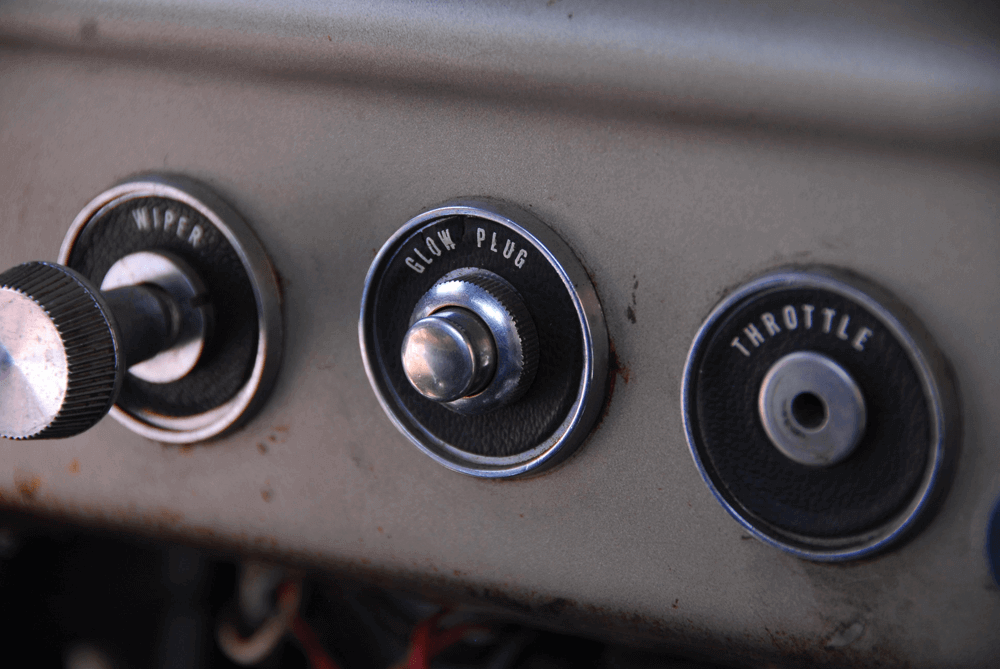 Power output depended on application. The D236 in the 460 tractor made 56 flywheel horsepower and the D282 in the 560 made 69 horsepower, both rated at 1,800 rpm. The D282 in the bigger 660 tractor cranked out 90 horsepower, mostly by virtue of a higher 2,400 peak rpm. In trucks, the D301 was rated at 112.5 horsepower at 3,000 rpm. The D252 does not show up on any commonly available spec or application sheets we could find, truck or industrial, so we don't know if it was actually produced.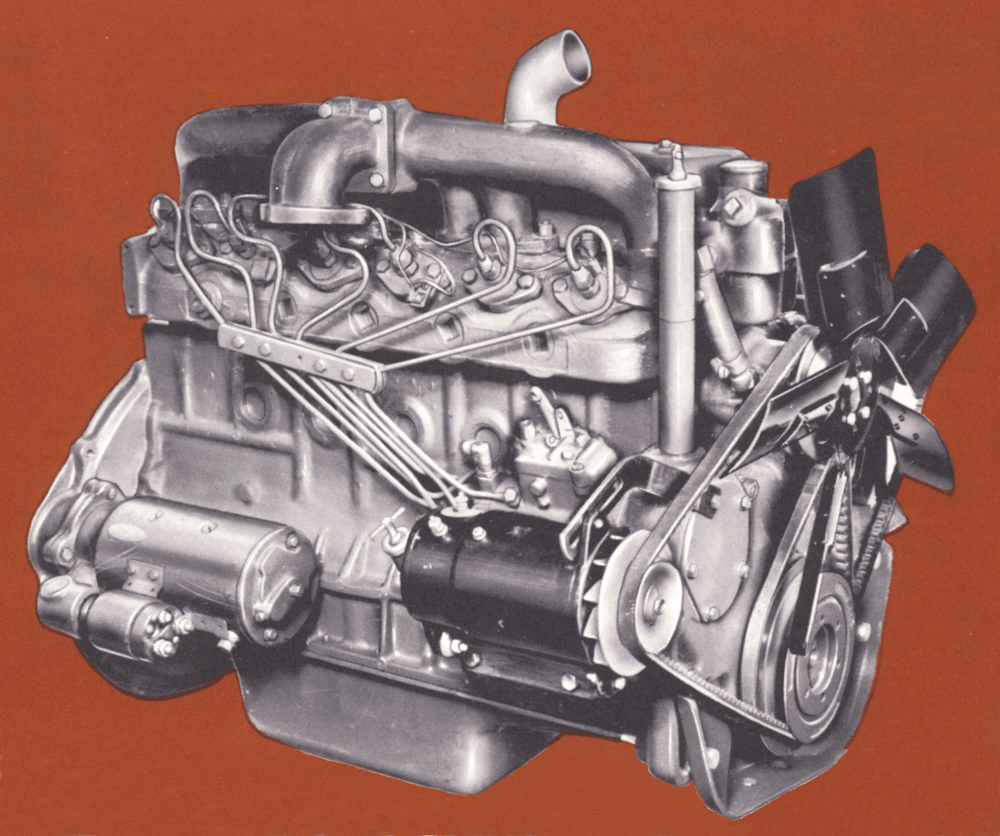 The first automotive test engines were installed in 1958 and tried in a variety of truck types. This was followed up by an initial production run of 228 engines in 1959 installed in production 1959 and 1960 B-160 and BC- 160 trucks that were carefully followed by IH Service, some after being sold to select customers. The IH Foreign Operations Division expressed a desire for an export diesel-powered medium, so 58 of them went overseas. The official announcement of D301 availability in medium-duty IH trucks came in April of 1960.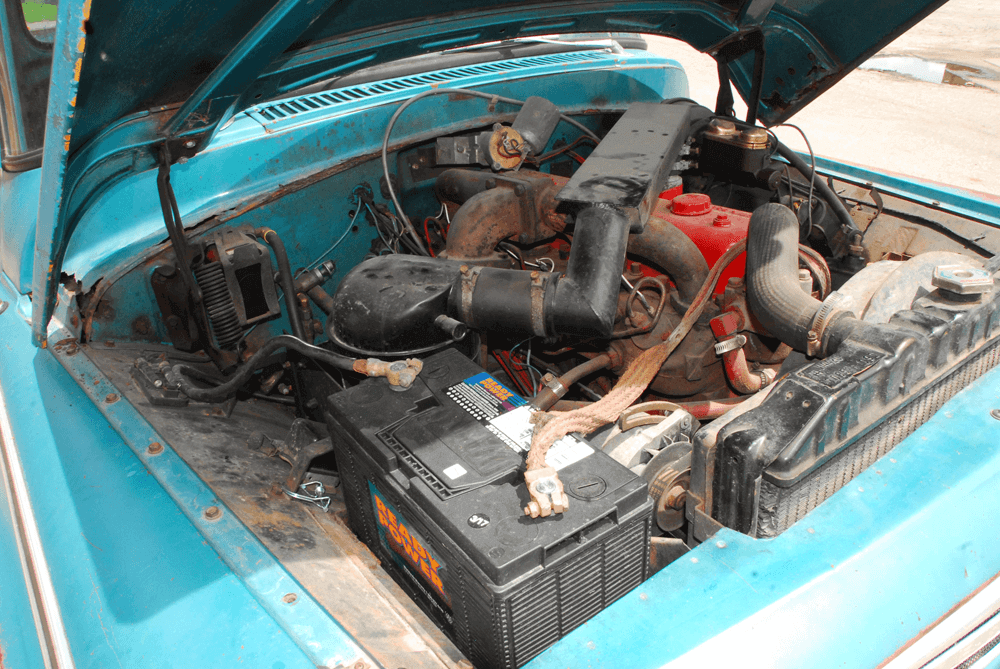 As the first D301-powered mediums were being tested late in 1959, IH Motor Truck Committee (MTC) members thought the engine could also be offered in  The 8-1/2-foot Regular Bed was International's version of a "stepside." This truck came with the optional heavy duty rear springs and 6-ply tires, so was rated for a 5,800 pound GVW, above the standard 4,700 pounds. The diamond plate rear bumper is an International piece but isn't listed on the Line Setting Ticket, so was likely dealer installed.  This was the Deluxe interior, which included the vinyl floormats, faux woodgrain dash insert, some interior chrome trim, armrests, sun visors and a dome light. The next level was the Custom trim that added carpet, padded door panels and dual horns. Few things give away the diesel powerplant but one of them was the "Glow Plug" button. There is also a manual shutoff lever. the upcoming next generation light trucks, specifically the new C-100 (light half-ton) to C-130 (one-ton) models. Adaptation was relatively minimal, so the idea was given a green light for further exploration. Foreign Operations liked the idea as well, and as the new Scout neared production they also requested consideration of a D201 (a four-cylinder version of the D301) for Scouts in overseas markets, projecting 1,000 annual sales. By March of 1961, the MTC had backed off on both ideas, mostly due to the sales department thinking the market for a light truck diesel being a little too cool for a major investment. They did leave the door open to the D301 as a Special Feature for the C-Line available via special orders. The D201 idea for Scouts was dropped altogether.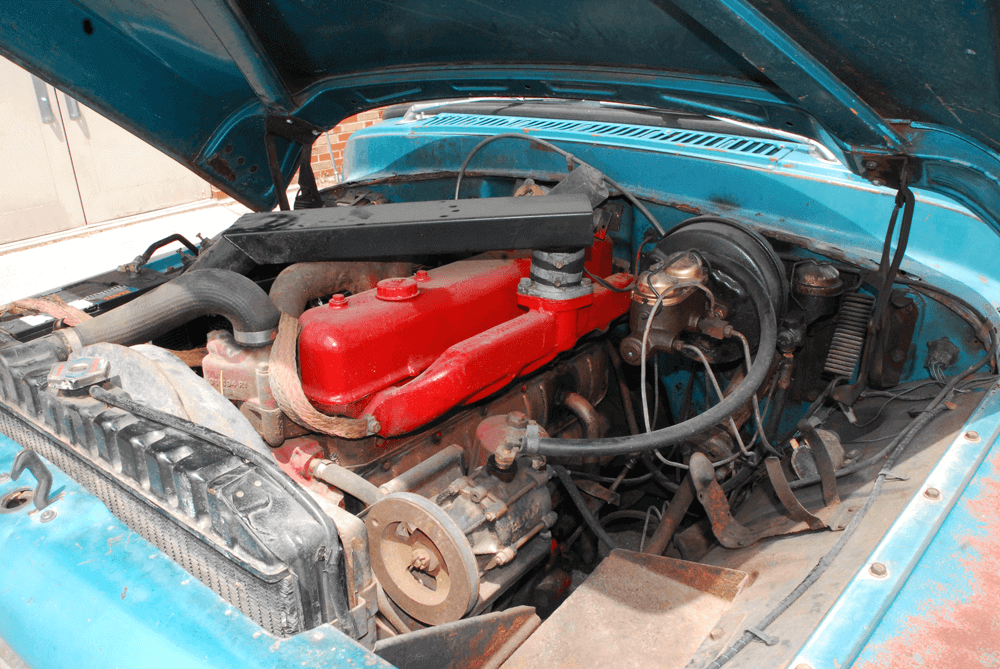 When the legendary Loadstar medium-duty debuted for '62, the D301 was the smaller of two diesel options below a D354 Perkins six. As in the previous B-Series mediums, the D301 was recommended for short haul service and was an option in the lowest GVW Loadstar 1600 and Schoolmaster 1600 school bus chassis through 1969. It wasn't a popular option. A 112hp engine in a truck with an 18,000-pound GVW—yeah, it's not hard to figure why.
So what about the light trucks? The engine was a better fit there, certainly in the half-ton GVW ranges. Because it was a special order, the D301 doesn't appear in any of the main product literature. Dealers were notified of the option and based on the surviving trucks and Line Setting Tickets (IH-speak for "build sheet"), the confirmed model years range from 1963 to 1968. A likely test mule has been found that was built in 1962 and a batch of D301-powered 1963 Travelalls sold in Scandinavia were among the first to be sold. The known survivors include half to three-quarter ton cab and chassis, long- and short-wheelbase pickups (Bonus Load and Regular Bed) and one Travelette (IH's crewcab pickup). There are rumors of a couple of surviving D301 Travelalls but they had not been tracked down by press time. Given International trucks' favorite trick of morphing into rust, attrition is high.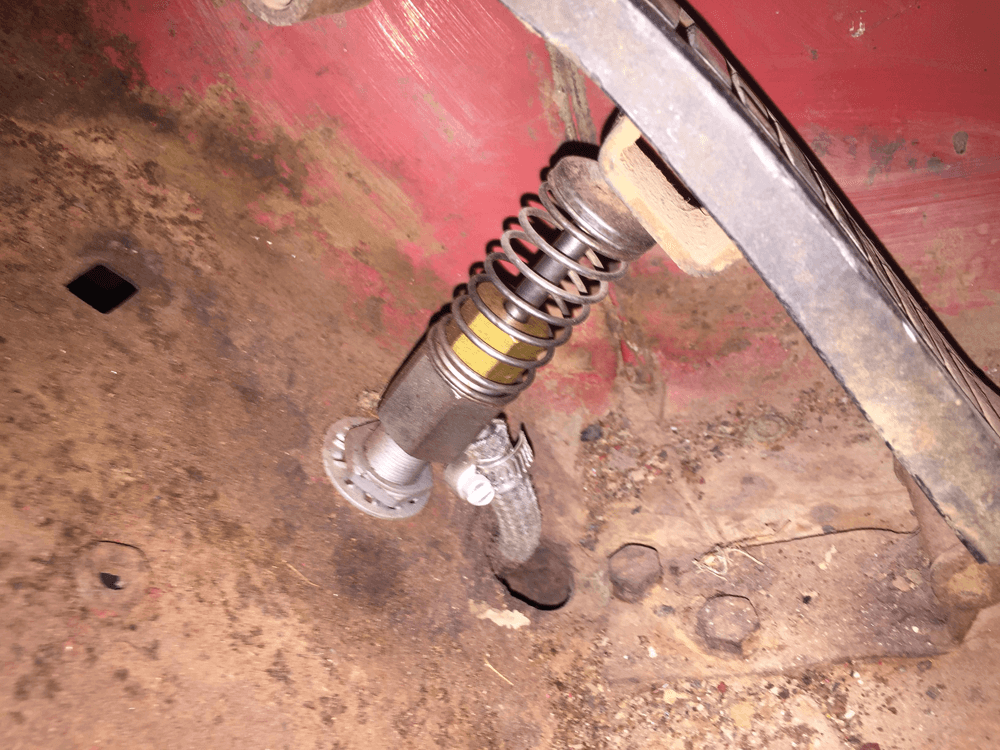 How many IH C-Line diesels were built? That is currently unknown, but a wild guess would be in the hundreds for the entire production run. The only hard numbers come from Charlie Horton, who has some paperwork that lists 42 D301-powered trucks being built in '68 and '69, 23 being Loadstars and 19 being Light Line. Some 53 D301 Loadstars are listed in his papers for 1970. The engine numbers ran sequentially for all applications and the latest known engine is number 8070 in a '68 truck, so 8070 engines from start of production in known. There are rumors that the D301 could be special ordered in the '69-and-later D-Line trucks too, but this has yet to be confirmed. Another unconfirmed story says a well-known lawn care company ordered D301-powered IH trucks back in the day. If you have any clues to share, please write.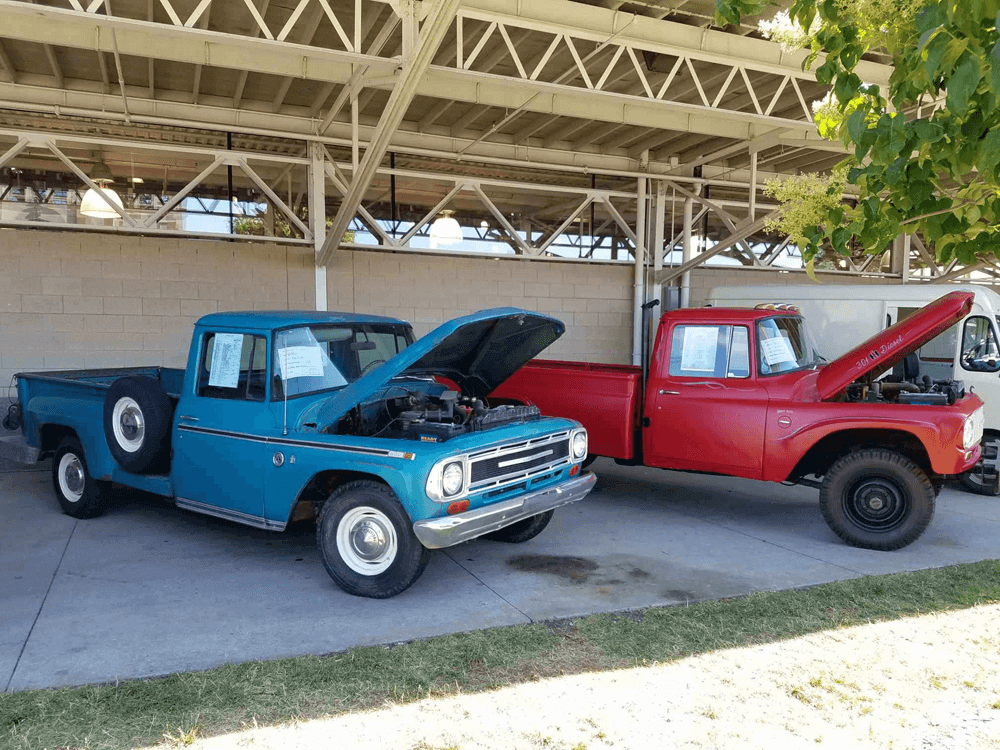 The D301 wasn't a superstar in the diesel world but it wasn't a terrible light duty diesel. It did have some legs, seeing use as a marine engine through the '60s, as well as being offered in IH's line of stationary powerplants. It appeared in IH 403, 453, 503 combines of the '60s and the 1976 715 combine at the last. It was an imperfect design with several weak links that popped up in hard use and was woefully underpowered for 16,000 to 18,000-pound GVW medium-duties. Whatever its faults, the D301 shines as the first diesel option for an American light truck.DW