$22,000 UP FOR GRABS
May 13, 2017, was a great day for diesel truck racing with bright blue skies and warm temperatures gracing the Ohio Valley Dragway near Louisville, Kentucky. Fortunately for diesel fans and competitors, the All Diesel Day Valley Blackout crew of Banean Woosley, Marty Schindler and Jimmy McIntosh hosted the fourth annual event on that beautiful day, drawing in more than 150 competitors and nearly 2,000 spectators.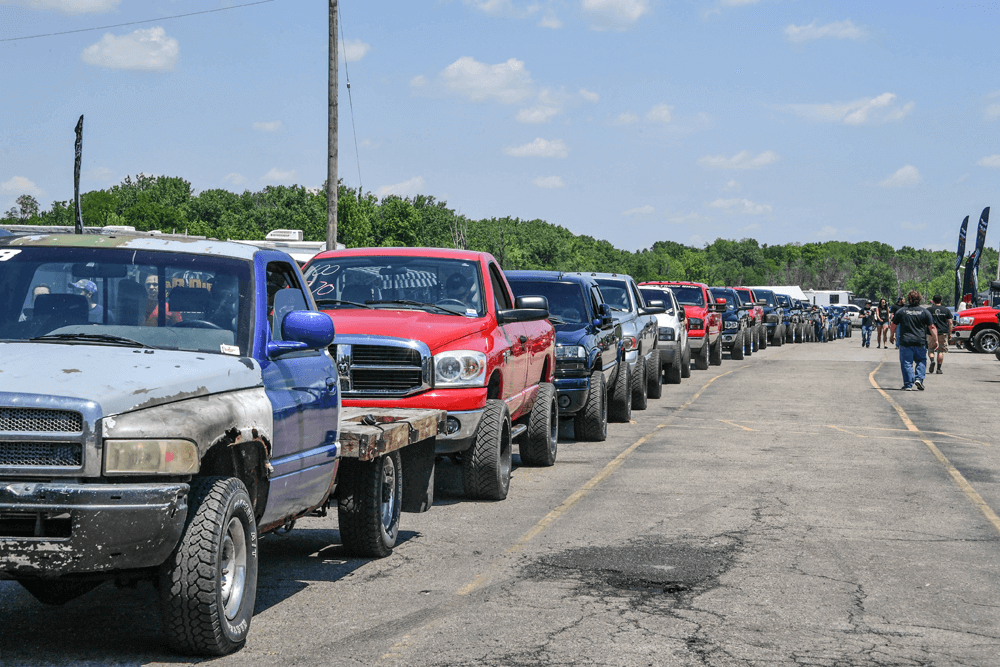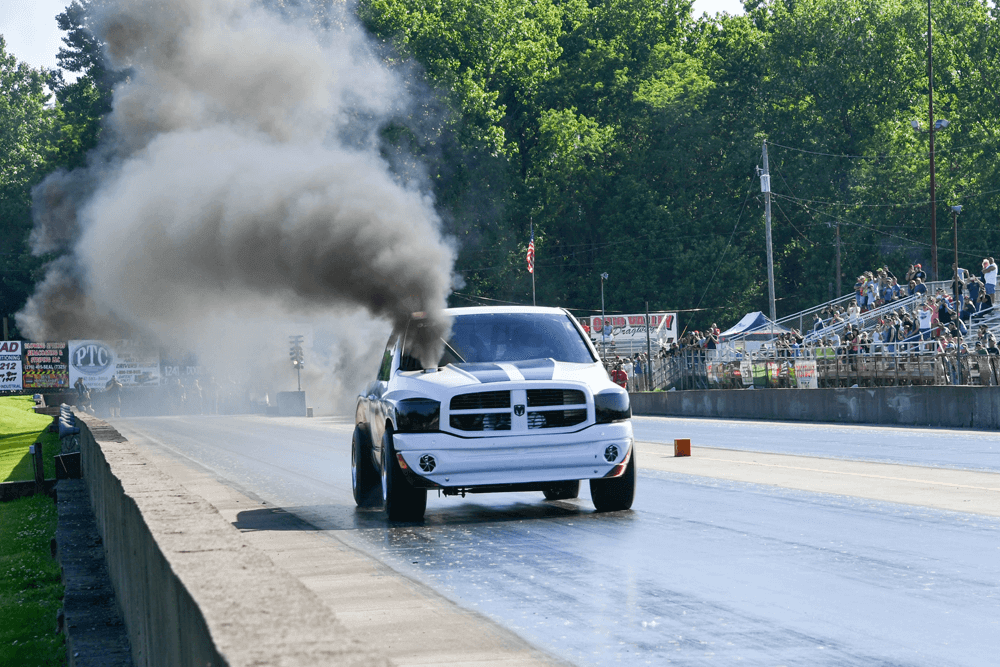 Of course, central to the activities were four classes of drag racing down the 1/8-mile track, but there was also a large dyno competition on the Diesel Doctor mobile chassis dyno, a show-n-shine competition and tons of diesel performance vendors on site showing off their latest and greatest products. A total of $22,000 was up for grabs at the event with great diesel trucks trying to take home as much of the cash as possible. Close to 50 trucks entered the show-n-shine competition with awards up for grabs for the Best Dodge, Ford and GM trucks, as well as a Best of Show award. G&R Diesel Performance and Repair sponsored the show-n-shine competition and put up cash prizes for the winners. Dalton Gassaway took home the Best of Show honors with his lifted standard cab 2015 F-250 featuring a wild color-matched custom suspension that really makes the Power Stroke truck stand out in any crowd.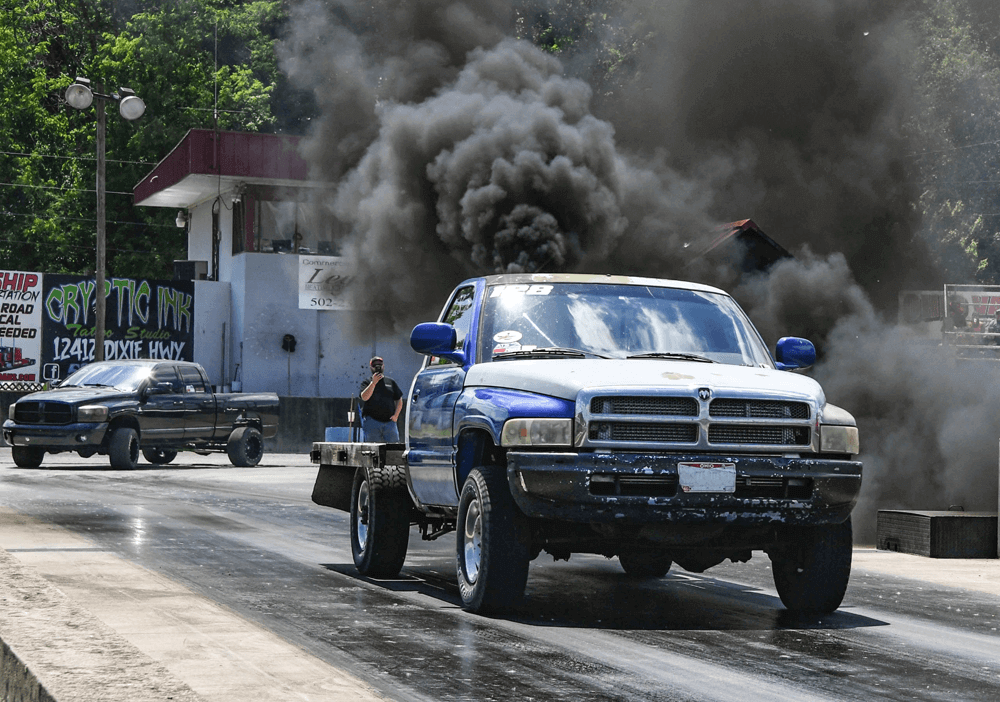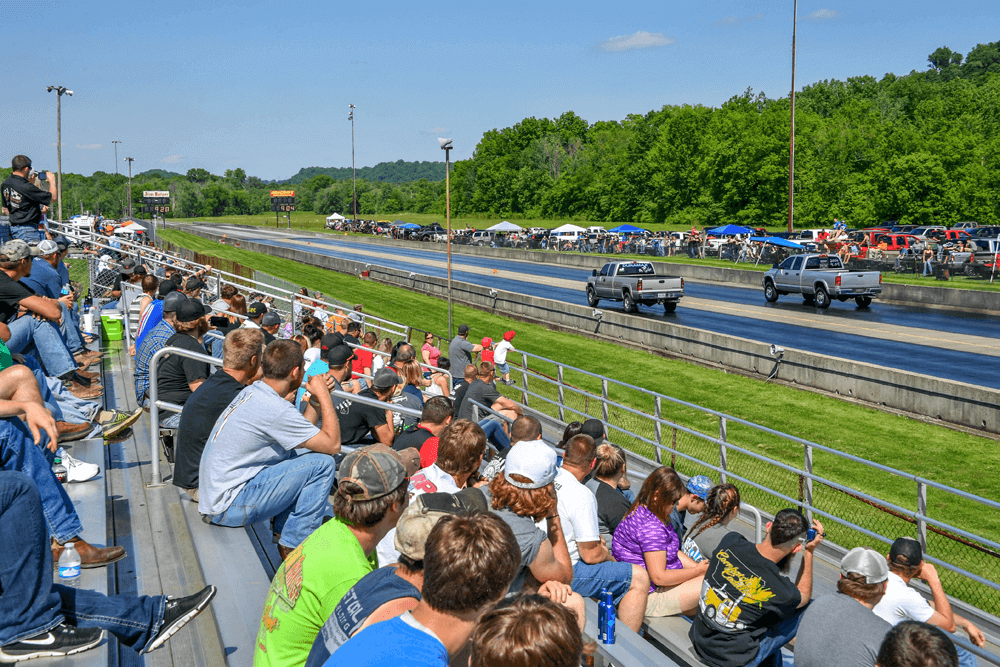 More than 50 trucks ran across the dyno rollers on the Diesel Doctor mobile chassis dyno throughout the day, vying for wins in six classes. Stainless Diesel presented the dyno competition with awards for Top Overall, Top Compound Turbo, Top Single Turbo, Top Dodge, Top Ford, and Top GM. The big number of the day went to Gary Lindsay and his IKT Performance built 2009 Dodge 2500 that thrilled the crowd with a ghettofogged nitrous dyno pull of over 1,750 hp and more than 2,300 lb-ft of torque.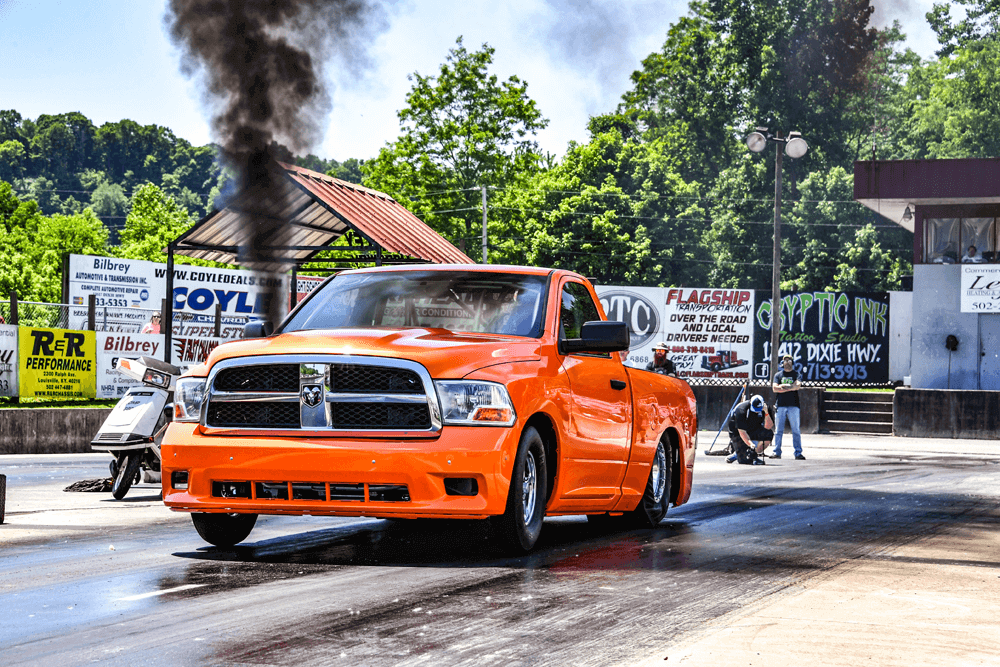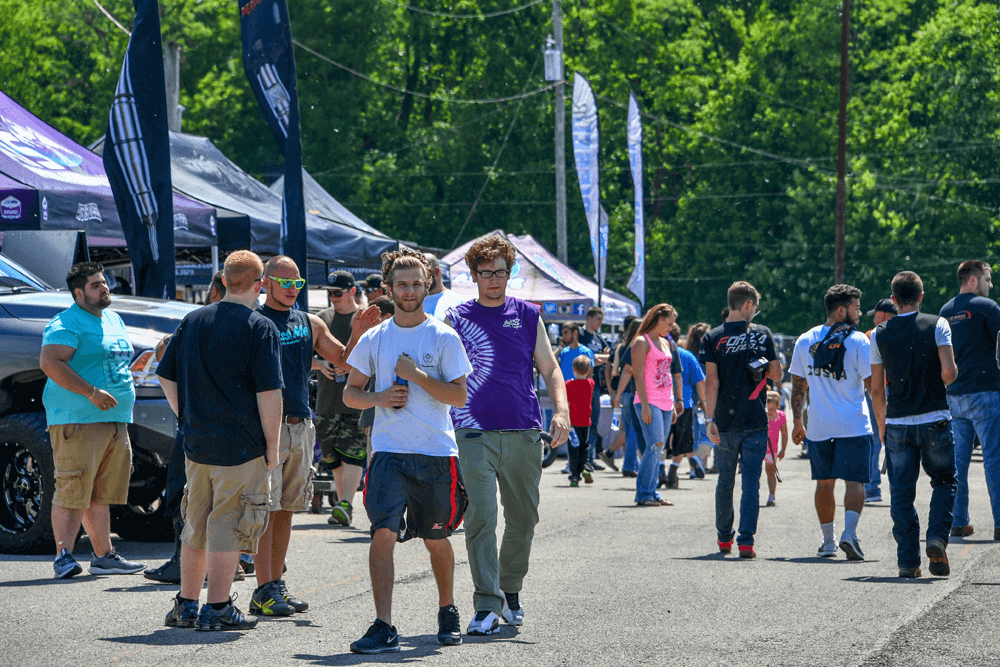 Four classes of drag racing action ran throughout the day with more than 60 trucks competing for the win. While plenty of Ford and GM trucks made their passes down the strip, the Dodge trucks were unstoppable, taking the win in each of the four classes. RLC Motorsports sponsored the ET Bracket class won by Larson Miller with his bright blue Mega Cab Dodge running just 0.08 seconds slower than its dial-in. The 7.70 Index class was sponsored by AirDog and fi nished with a double breakout in the fi nal round. Isaac Blaess and his rust-bucket Dodge took the win with a 7.6-second pass.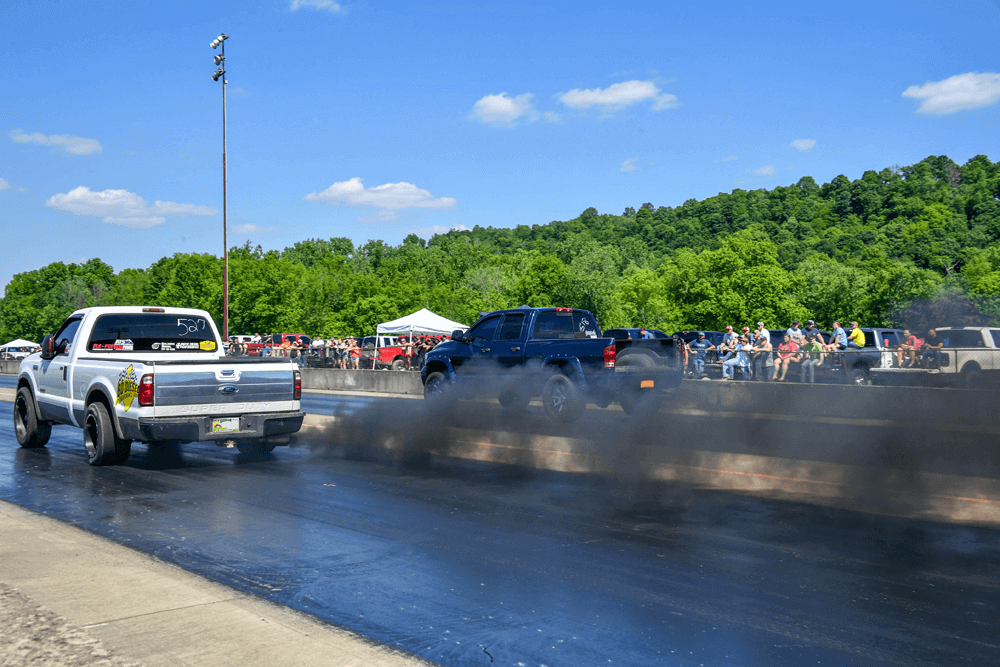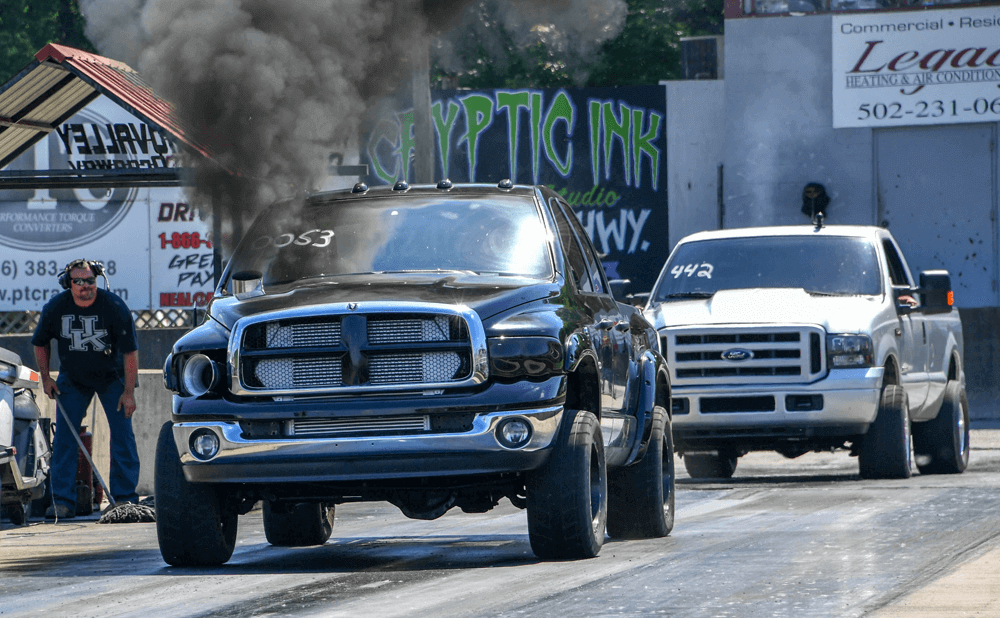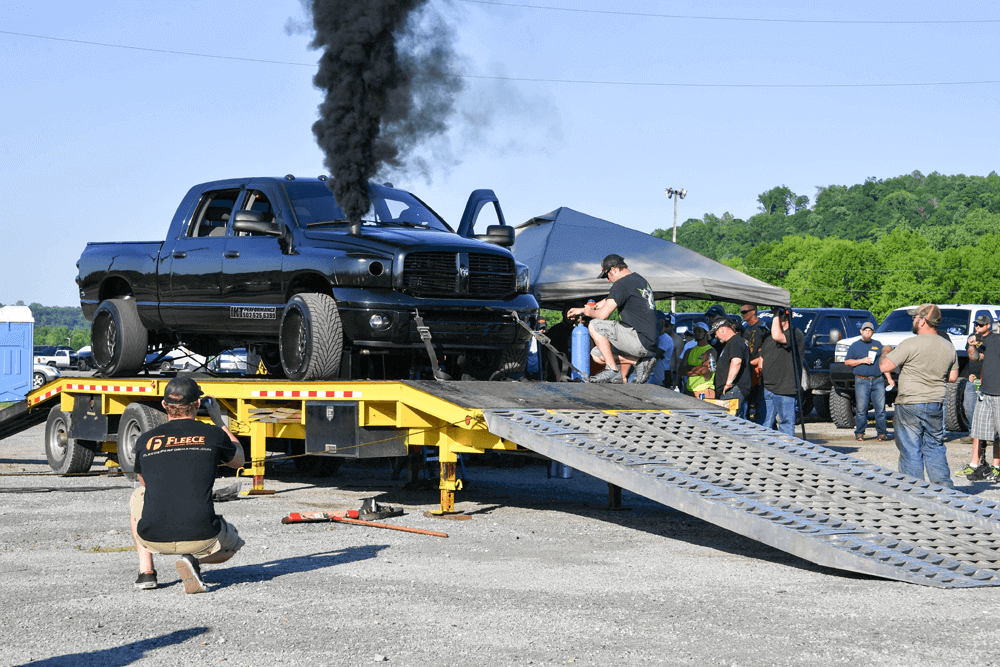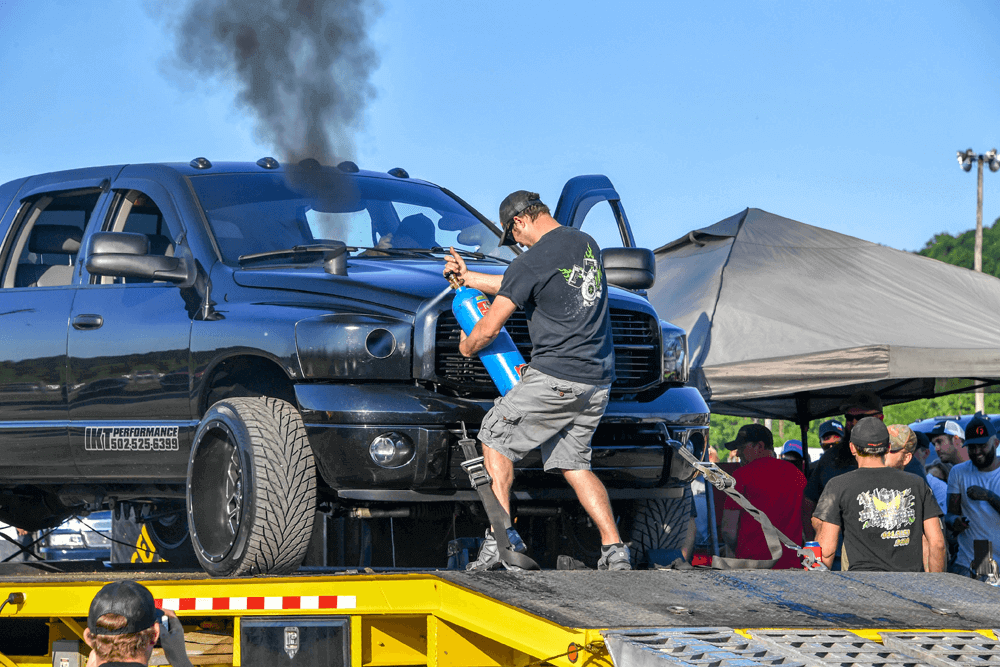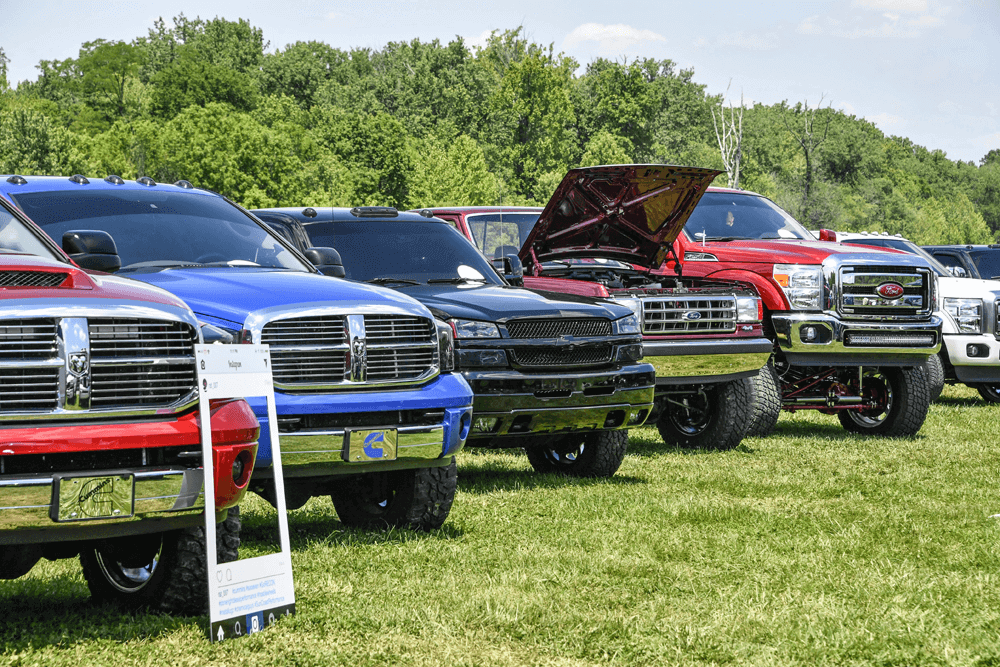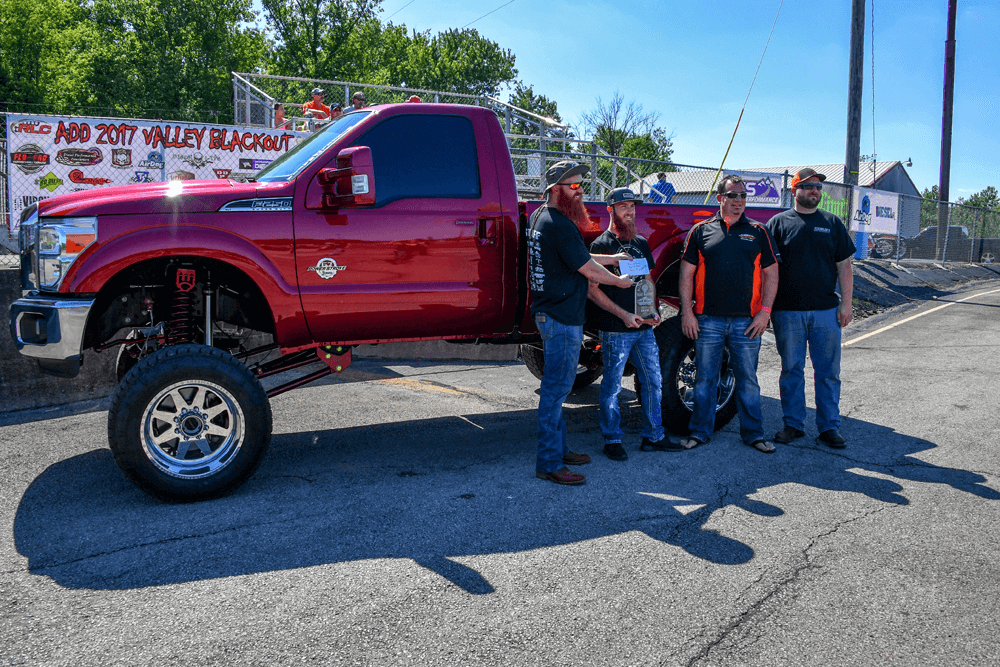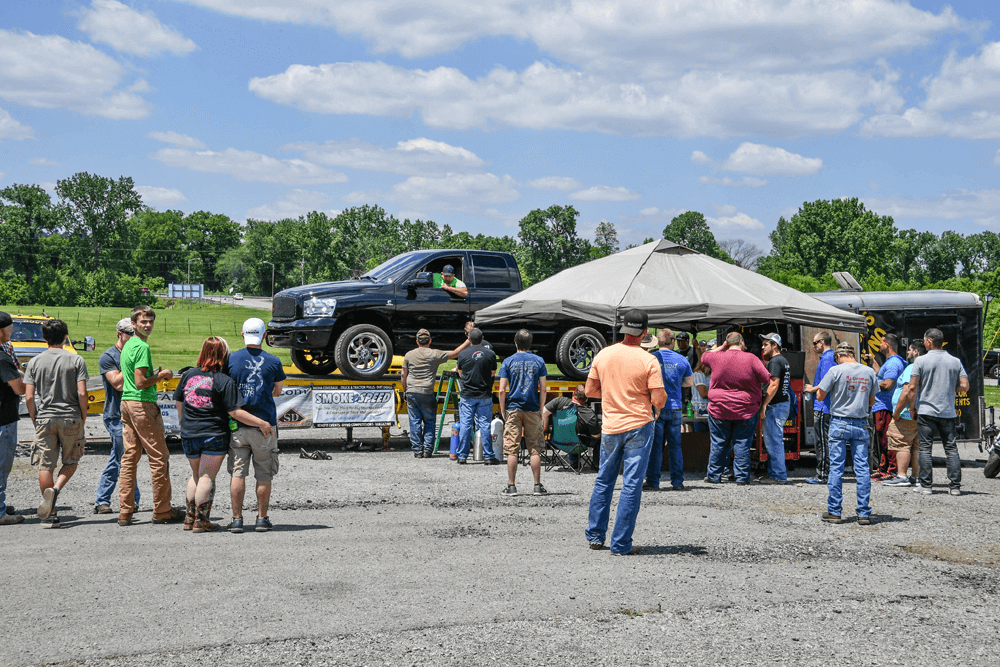 The Virgilio's Diesel Performance 6.70 Index class also had a double breakout with the win going to Ric Newbury and his black Dodge, which ran a 6.69-second pass at nearly 105 mph. The Pro Street class was sponsored by Firepunk Diesel and featured Lavon Miller's Firepunk truck lining up against the Stainless Diesel machine of Johnny Gilbert. Gilbert experienced troubles and could only manage an 8-second pass while Miller went on to join his brother in the winner's circle with a 5.28-second pass at nearly 140 mph, repeating the 2016 Pro Street final round results.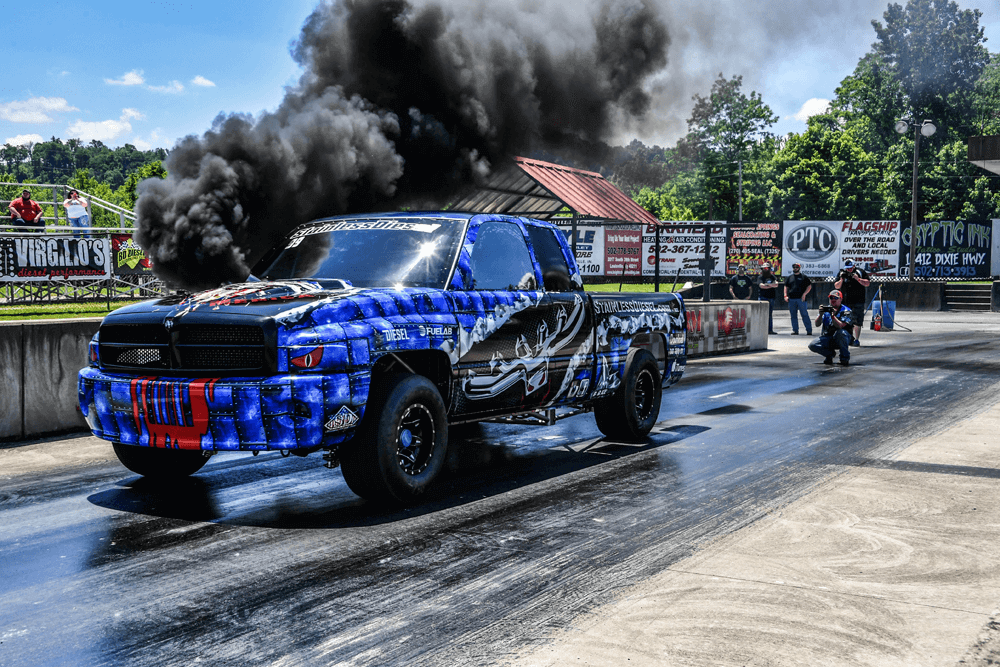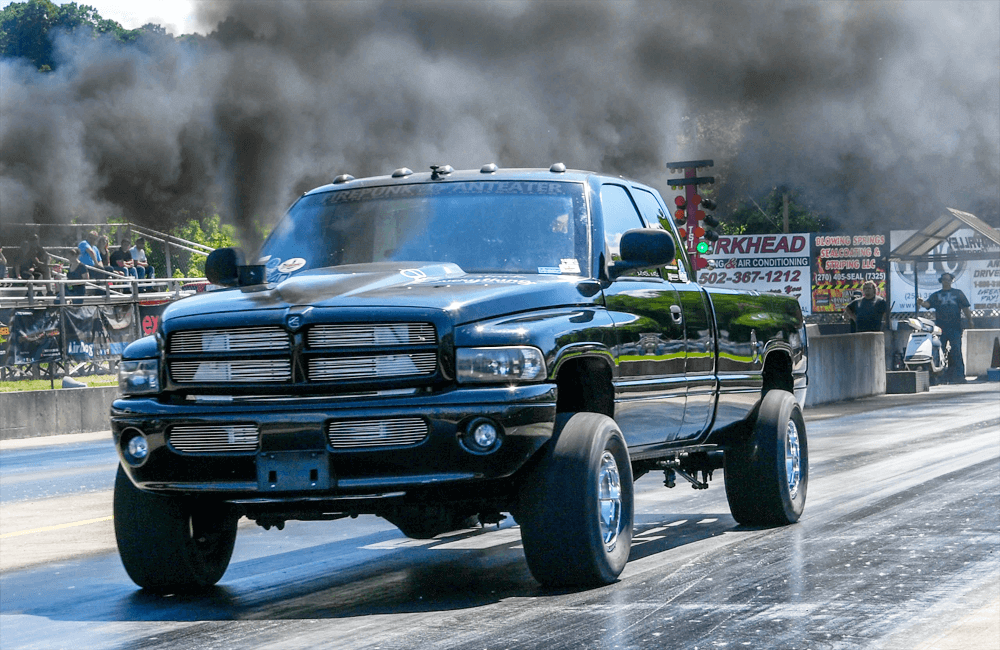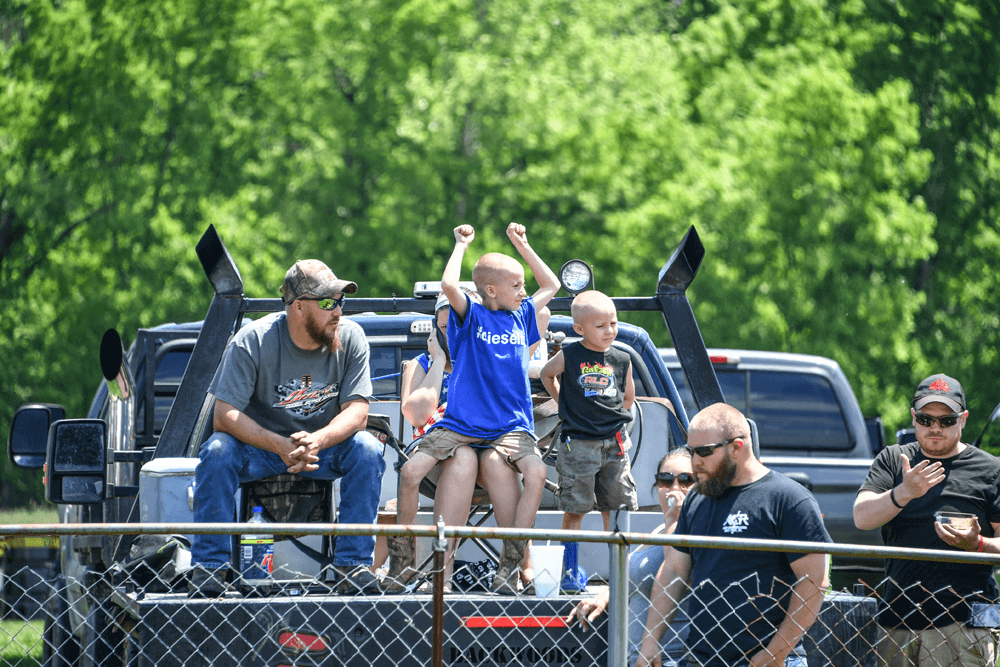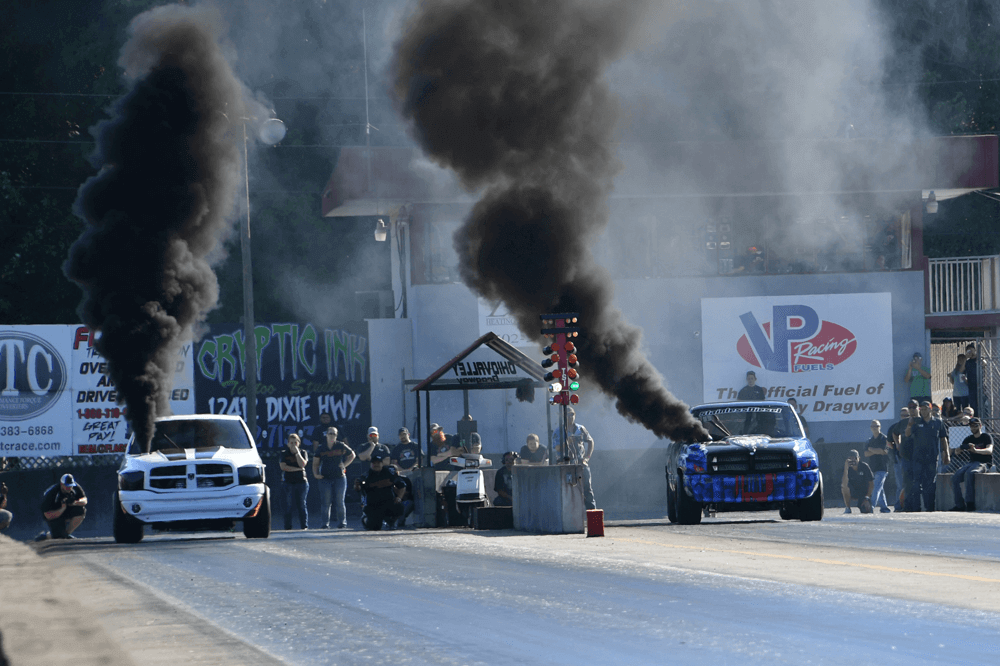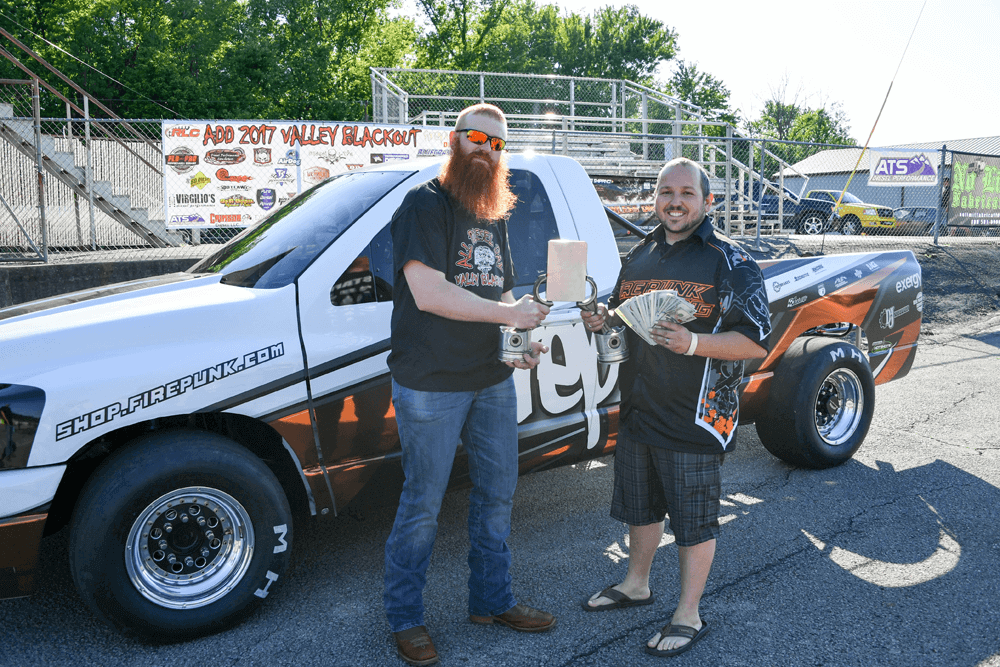 If you were not able to make it to the event, check out the photos here on these pages to see what you missed and make plans to be there next year. The 2017 edition of the Valley Blackout All Diesel Day was a great success and continued to build on the results from last year. The team is working on plans for the 2018 event already, but has not secured a date as of our press deadline. Keep an eye on Woosley's social media postings for details on the 2018 event and if you are in the neighborhood come on out and put your truck to the test on the dyno, in the show and shine, on the drag strip, or all three if you are up to it.DW
SORUCE
DIESEL DOCTOR PORTABLE DYNO
814.884.0480
FIREPUNK DIESEL
614.733.3744
Shop.Firepunk.com
OHIO VALLEY DRAGWAY
502.922.0063
OhioValleyDragway.com
PUREFLOW/AIRDOG
877.421.3187
PureFlowAirDog.com
RLC MOTORSPORTS
931.526.5956
RLCMotorsports.com