Buying Used and Getting Back to Basics
Over the course of it's nine year run of production, International produced almost 2-million 7.3L Power Stroke engines for Ford. Yeah, 2-million engines for the 1994-2003 Ford trucks, most of which we'd dare bet are still out there chugging along. That big cubic inch diesel engine was a workhorse in it's day and was of the big reasons the Ford Super Duty introduced in 1999 was so successful. We picked up this 2000 F350 this past year from the original owner with the intentions of building a solid daily driver, capable of doing just about anything we asked of it and so far, it's headed right down that path. With what is not considered 'low-mileage' for a 7.3L truck, at only 165,000 miles she runs great but still needs some work in places.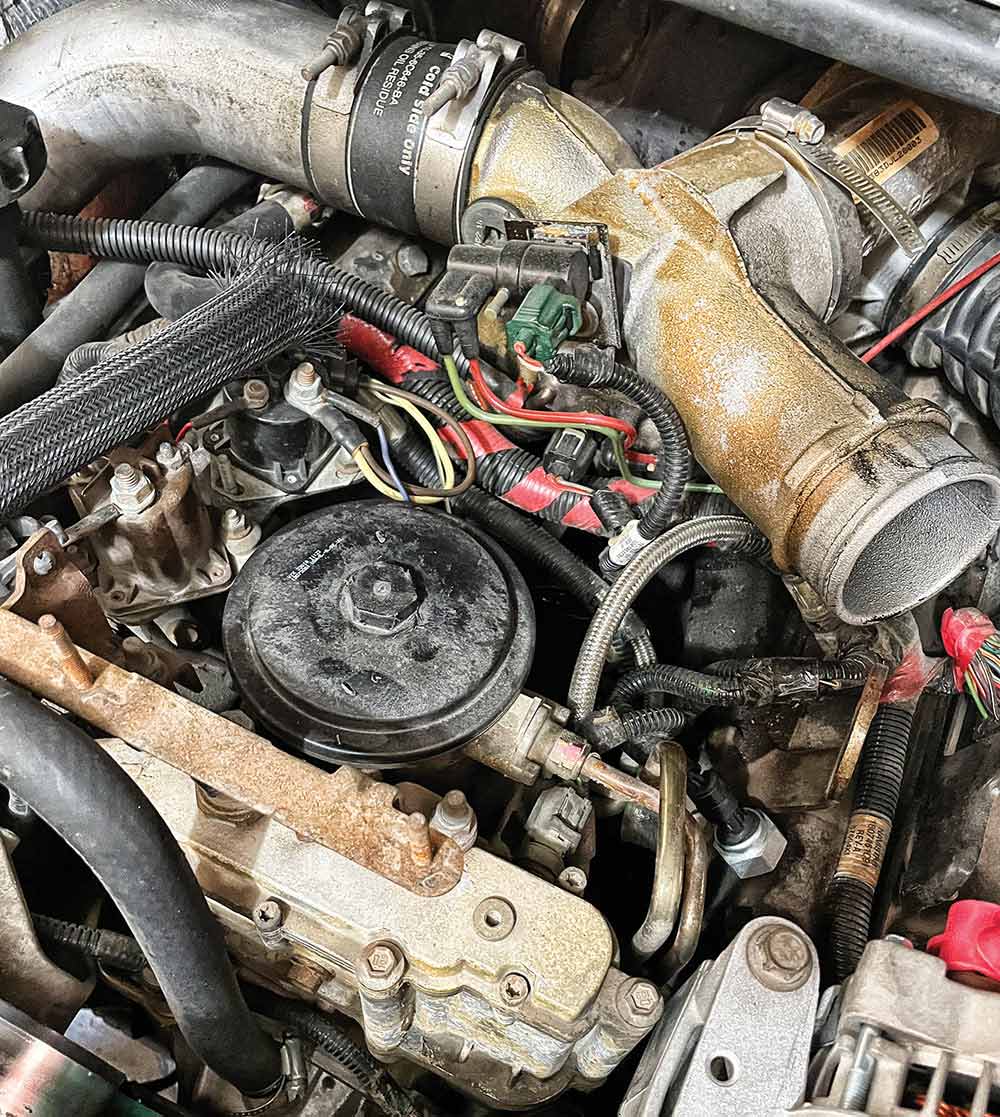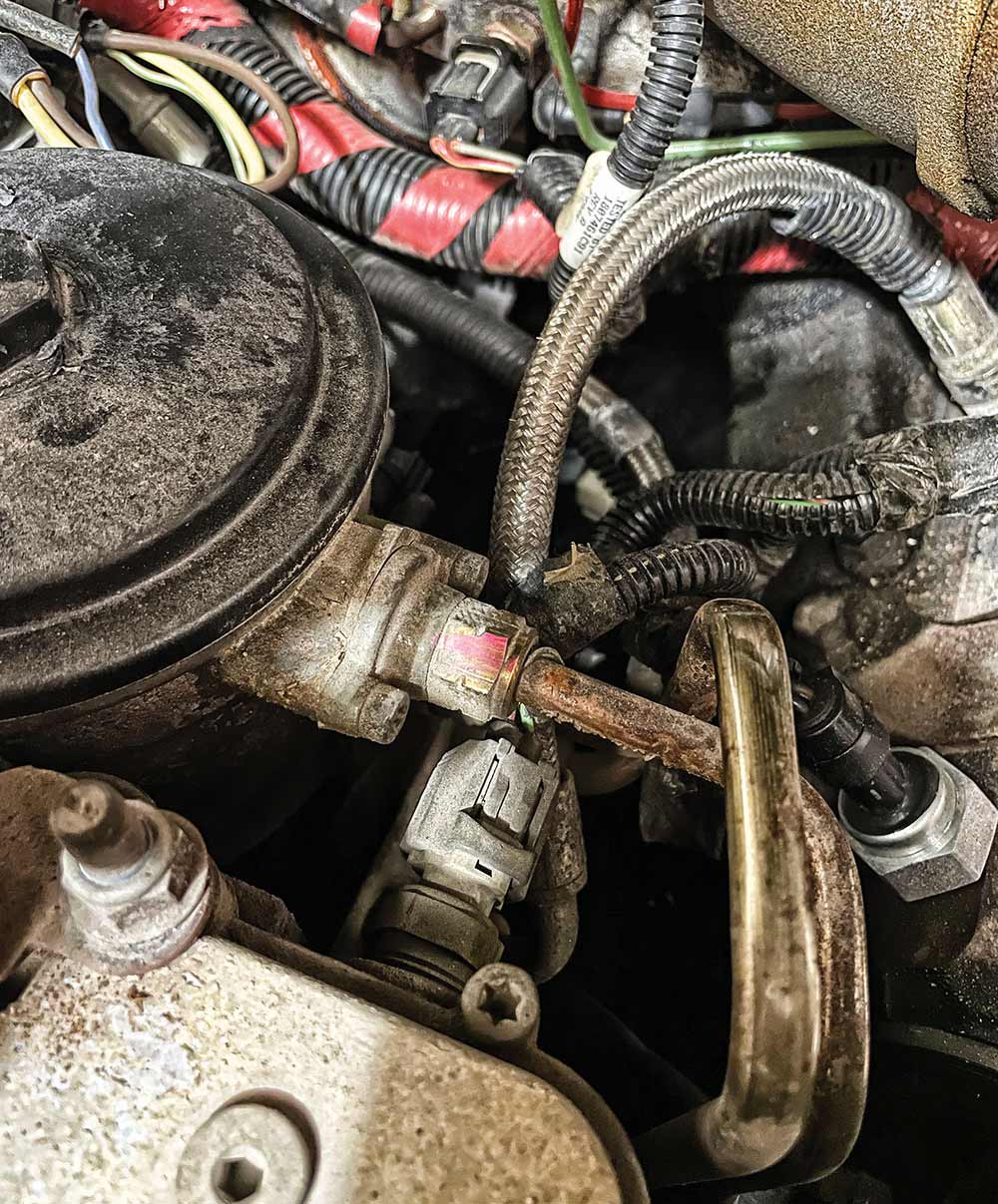 Most recently, we finished up the installation of new rotors and pads, upgraded the high pressure oil system and have even done the basic power adding package with an intake, exhaust and tuning from Edge Products. But even more recently than that, that diesel motor has done what the 7.3L was most likely best know for, leaking. While it's common to leak some oil from a few places, this time the truck developed a fuel leak that took a little bit of time to chance down, but some diagnostics and the trail of diesel led us right to the engine valley where a steady stream of fuel dripped off the fuel filter housing.
Because the 7.3L Power Stroke uses a higher pressure fuel pump down on the frame rail, to pressurize the fuel system up to around 55-57psi, after 20 years of service, it wasn't too surprising to find some of the fittings and O-ring seals losing their ability to seal. Since this is a fairly common issue on this truck, and there are still so many of them out on the road, Riff Raff Diesel took the time to develop a complete fuel filter bowl rebuild kit that includes every O-ring and seal you'd need to completely go through that filter housing. New sealant for a couple of the threaded fittings, new O-rings for the fuel bowl heater element and drain valve and all new seals for the flared hardlines that feed fuel in and out of the bowl itself.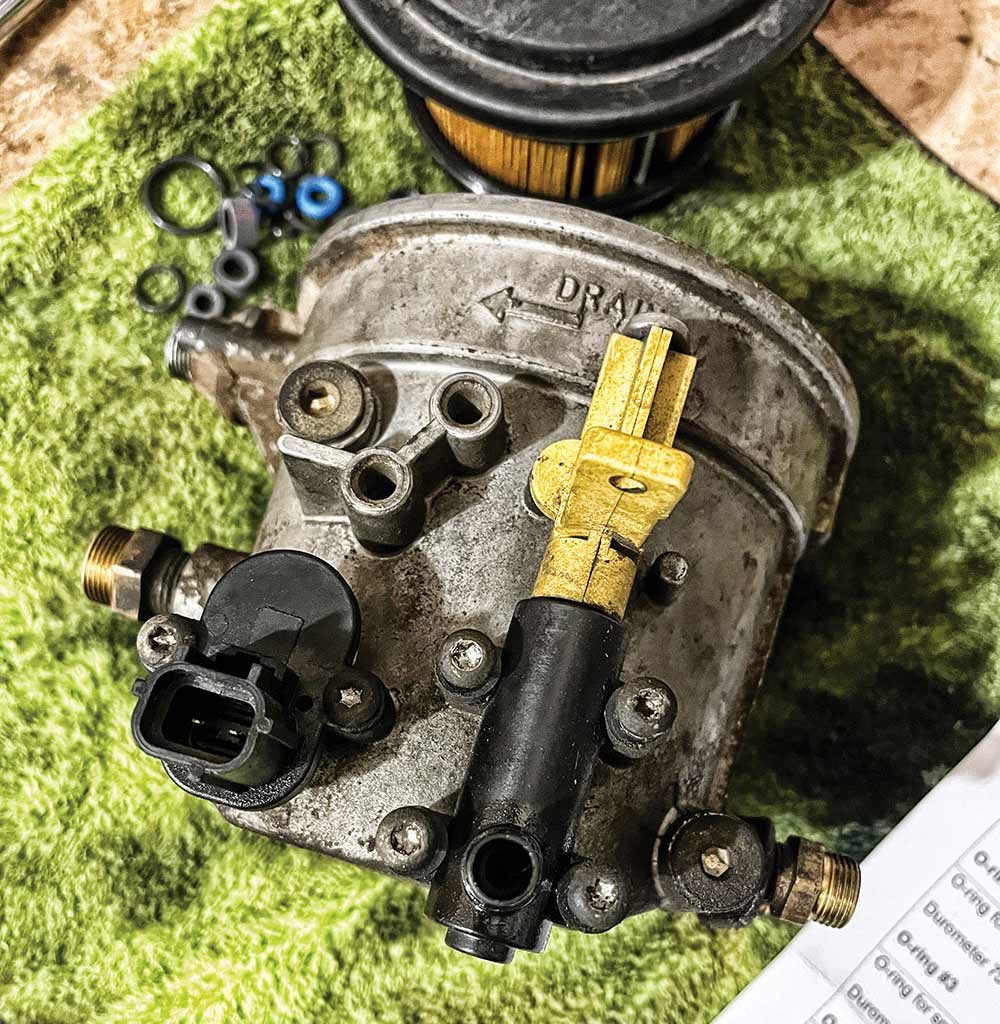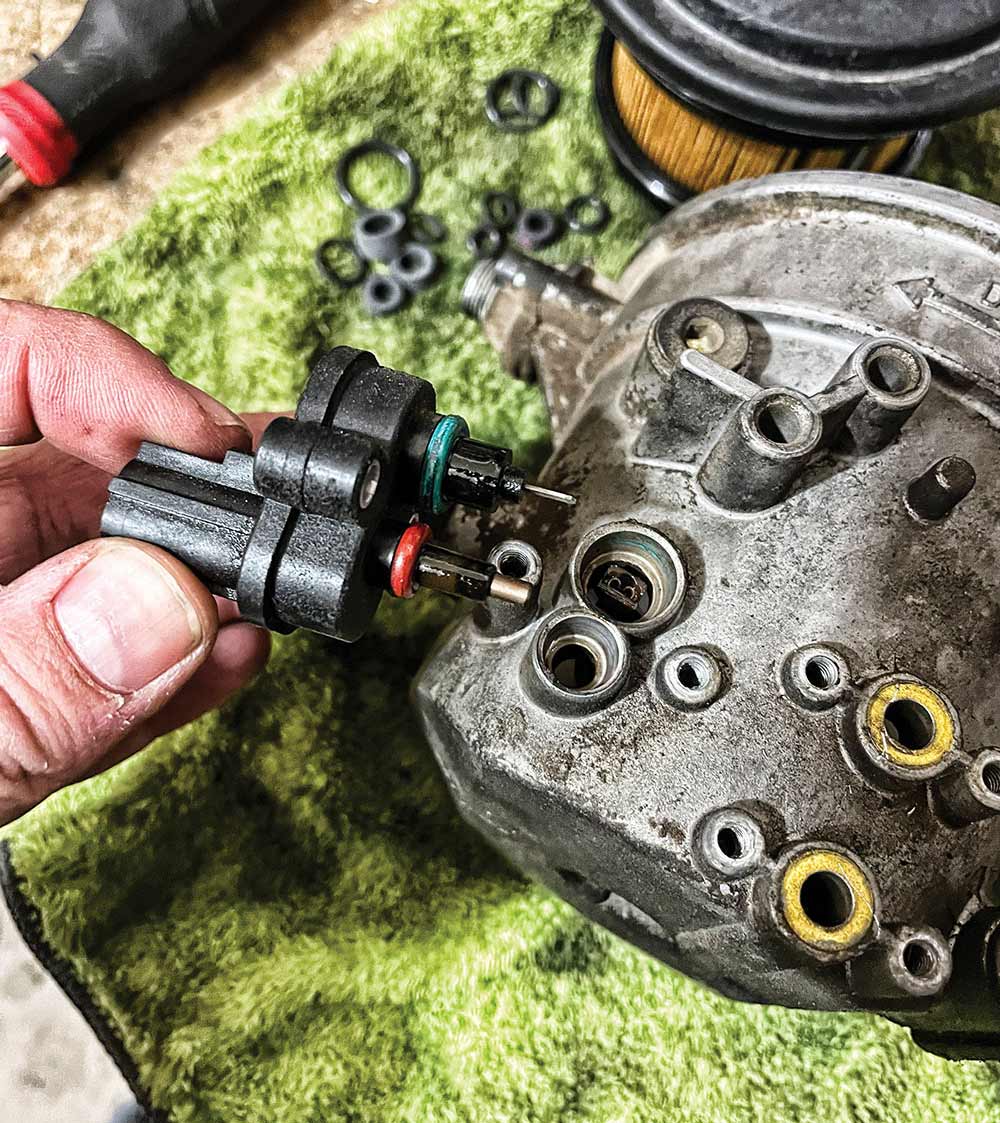 The Riff Raff Fuel Bowl Seal kit includes a total of 11 O-rings, including two fluor silicone O-rings developed specifically to replace the original yellow O-rings found on the fuel bowl drain valve, one of the most common places to leak on the filter bowl. The factory O-rings get hard over time and lose their ability to keep a solid sealing surface, so this inexpensive kit ensures no leaks, with a seal that will probably outlive the rest of the truck. The fuel bowl can be removed from the engine in 45-minutes to an hour with some simple hand tools and is simple to rebuild on the bench, just be sure to take your time and be patient as some of the fuel lines can be a challenge to reach with your combination wrench. We found that unbolting our air intake heater and glow plug relay bracket from the cylinder head really helped gain some access to the lower cylinder head feed lines.
Since the factory fuel return parts were going to be removed, we also opted to upgrade the fuel system with Riff Raff's simple Fuel Rail Crossover (FRx) kit, which replace the factory return fitting on the side of the bowl and allows the installation of two new fuel return lines to be added, eliminating the factory 'dead head' fuel system. The 7.3L Power Stroke uses one fuel line to feed each cylinder heads fuel rail that feeds the injectors. But these rails just come to a dead so unused fuel just stops when it reaches the end of the head until the next injection series can use it. This isn't the most efficient setup, and the FRx kit allows you to replace the plugs found at the end of the fuel rails and install two fuel lines that return to the fuel bowl. This in effect completes the system so that fuel can cycle endlessly as needed, improving efficiency within the fuel system which equates to happier injectors, and a smoother quieter idle.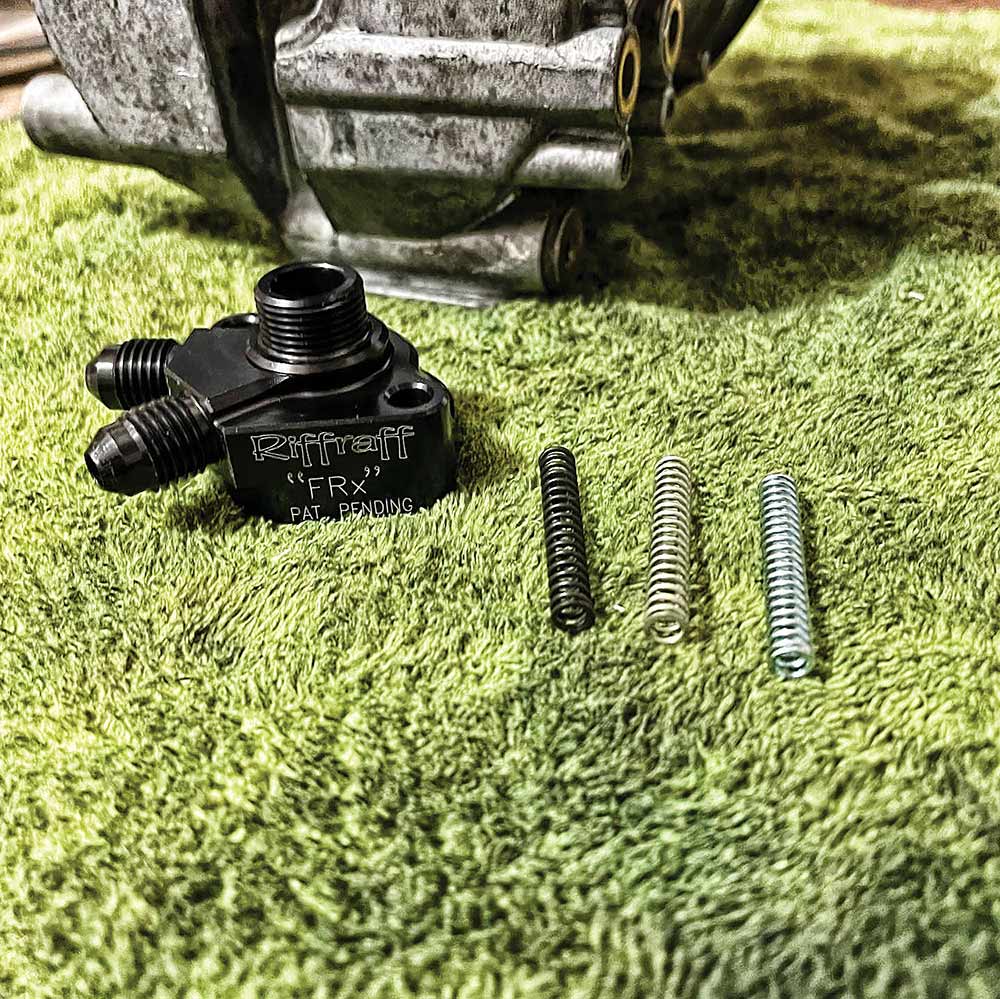 The kit also includes three different return springs for you to choose from, so you can change the fuel pressure, Riff Raff has found that upping the pressure from the factory 57-psi to 65-psi offers better performance and efficiency all the way around. This is an inexpensive kit that can really offer some solid benefits in engine run quality you'll notice the first time you fire it up. Upon final installation of freshly rebuilt fuel bowl, we also made sure to install a brand new fuel filter and top it all off with one of Riff Raff's billet fuel filter caps. This trick cap replaces the factory plastic style cap that is prone to cracking and stripping when trying to service the fuel filter, plus it adds a nice look under the hood.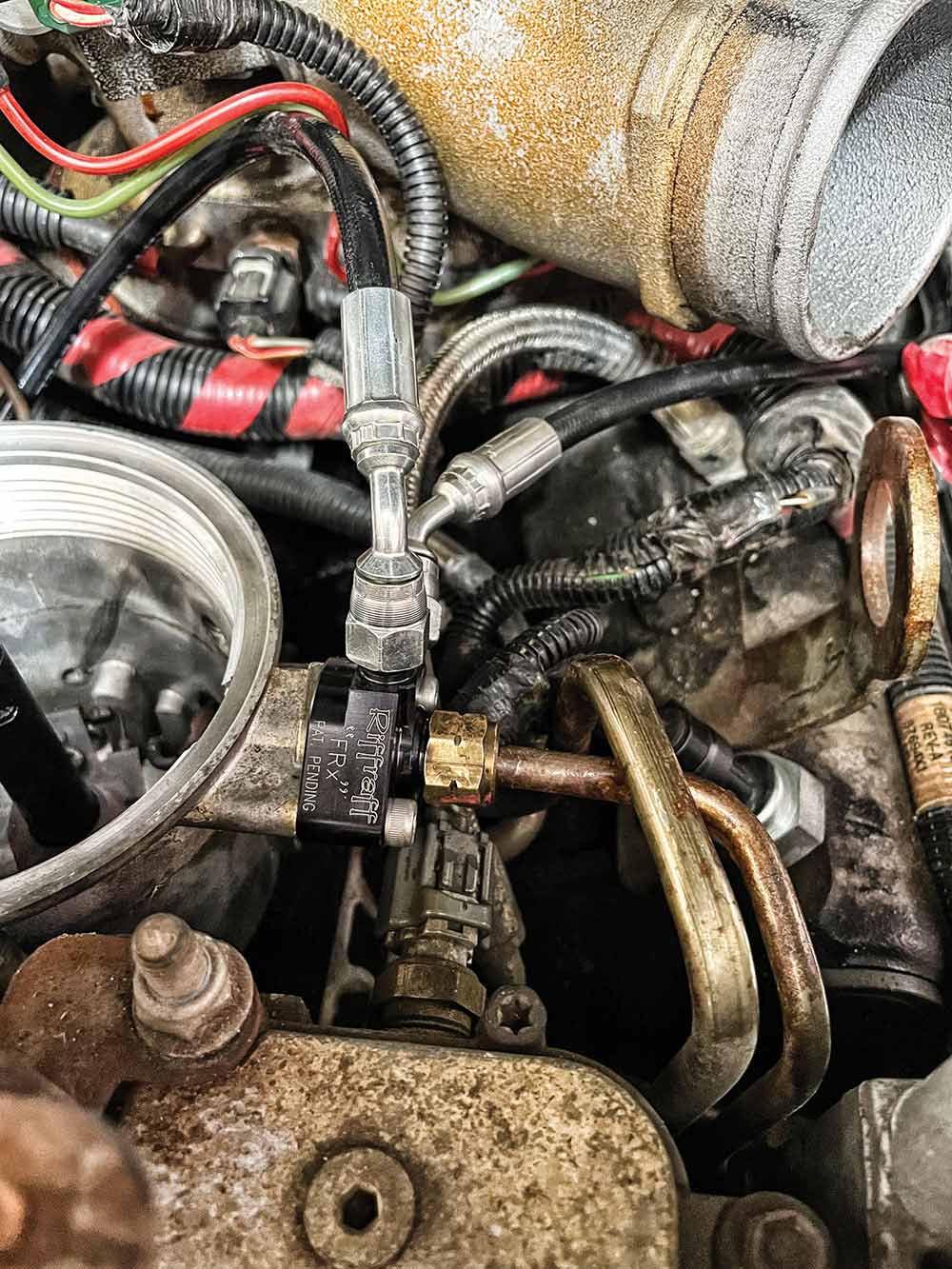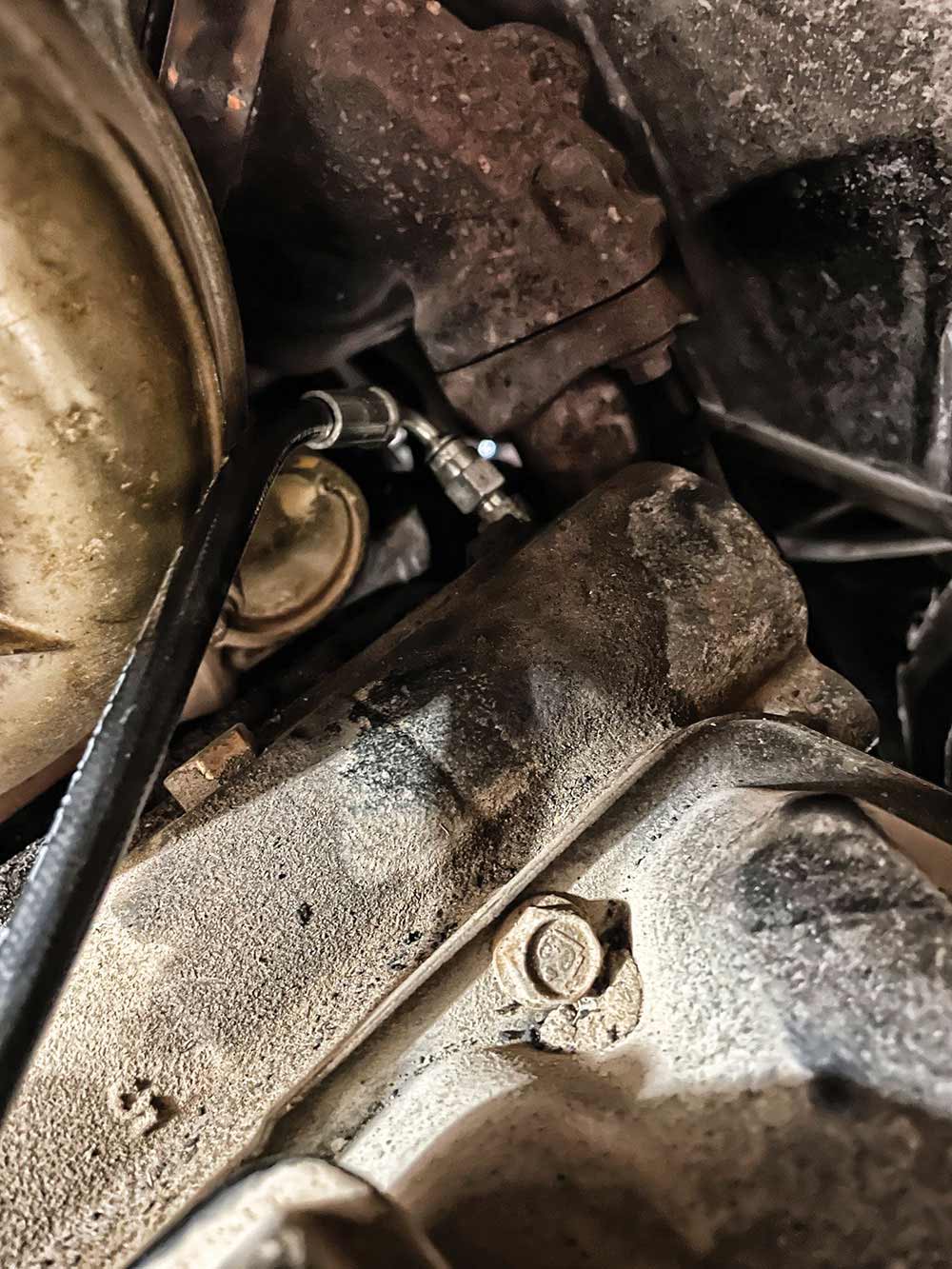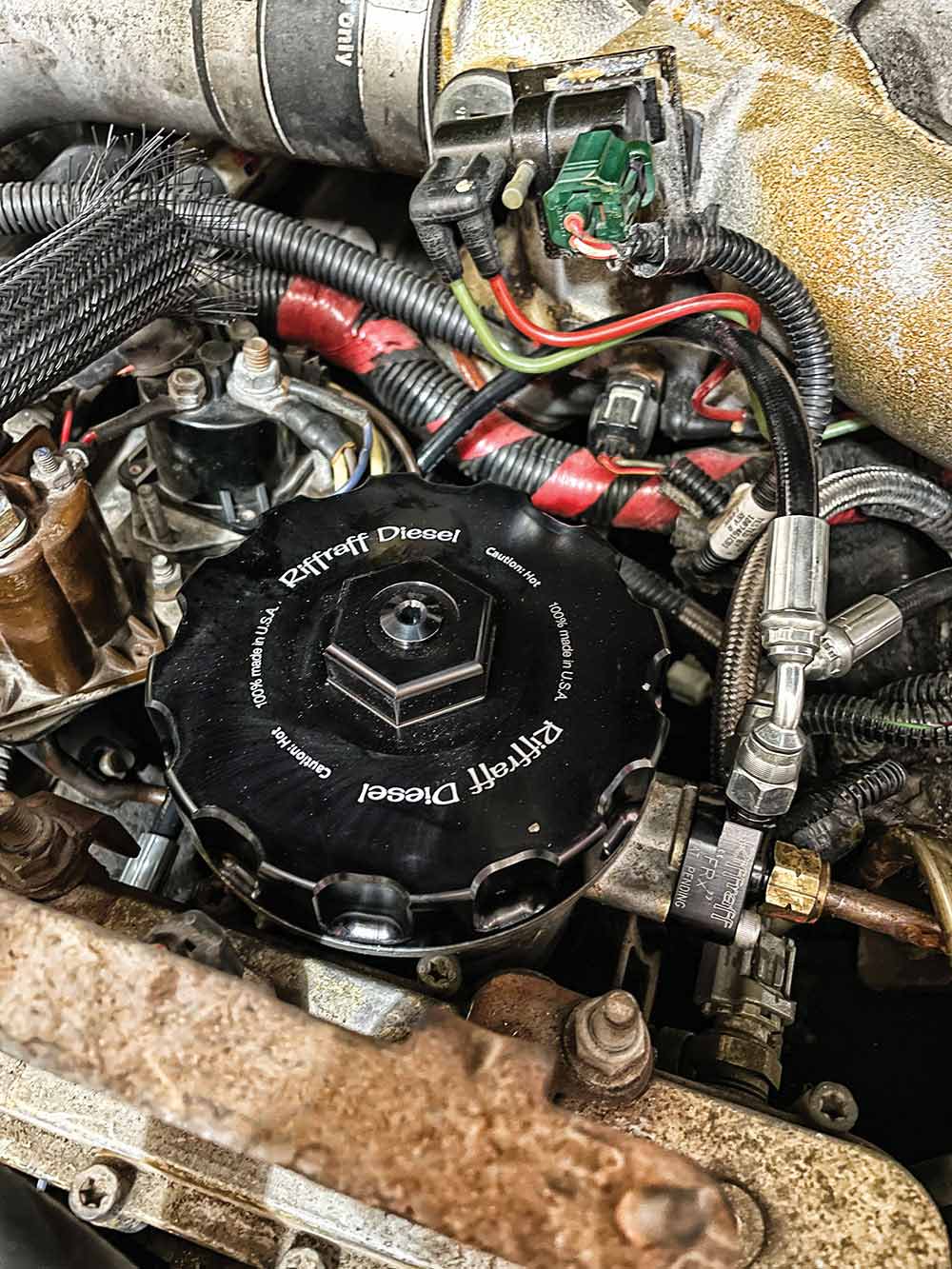 With our fuel leaks taken care of, we also spent some time this month upgrading the exterior of the truck with some new headlights and turn signals to replace the faded and foggy factory units. The original amber cab lights were replaced with some smoked lenses and LED bulbs and finish off the total look, we replaced our faded and cracked mirrors with an upgrade kit from KT Performance. The factory mirrors obviously serve their purpose, but in 2008, Ford updated the styling of their mirrors with some that were slightly larger and offered a much better blind spot mirror that really helps in driving a big school bus like our crew cab long bed around.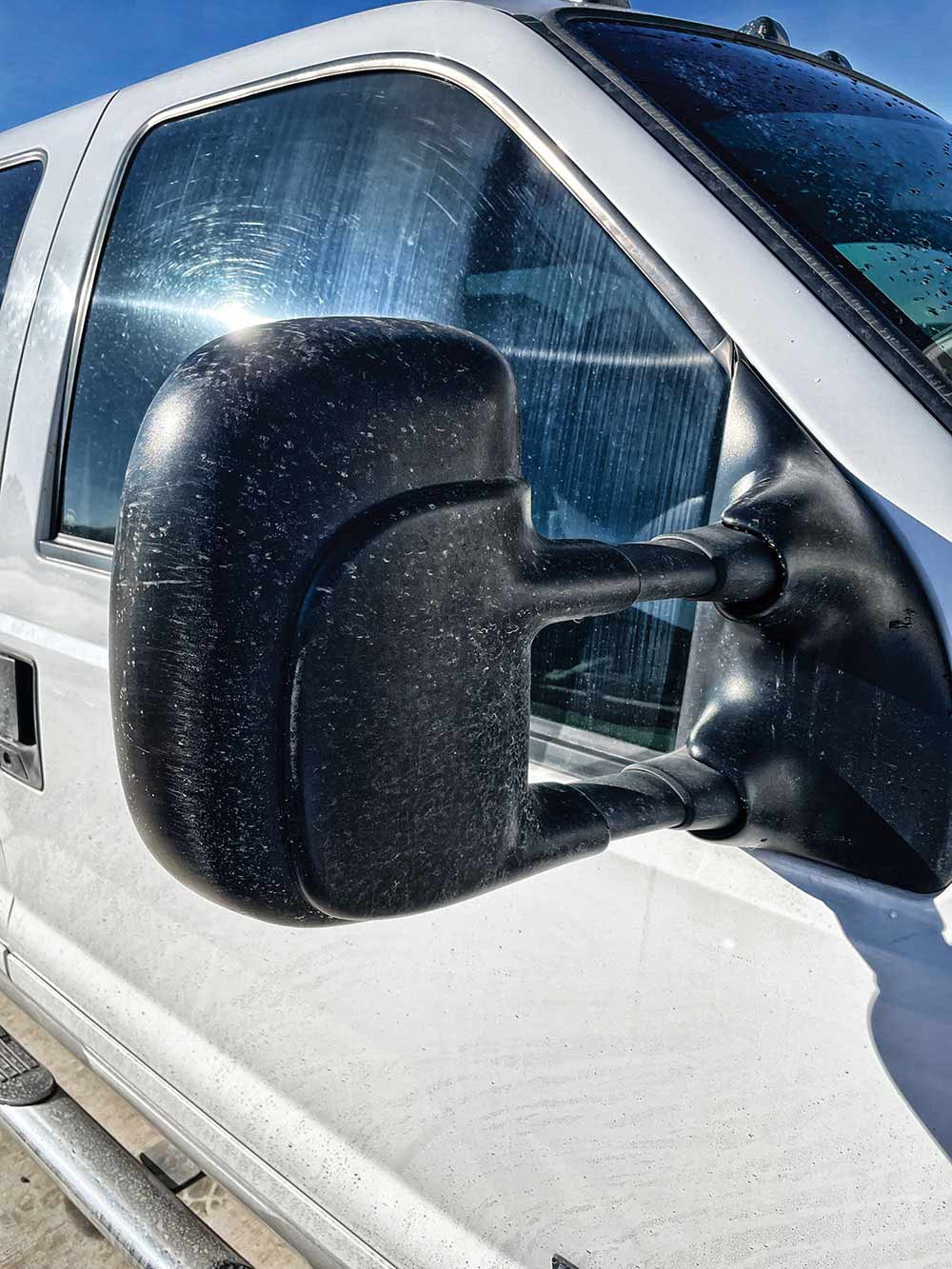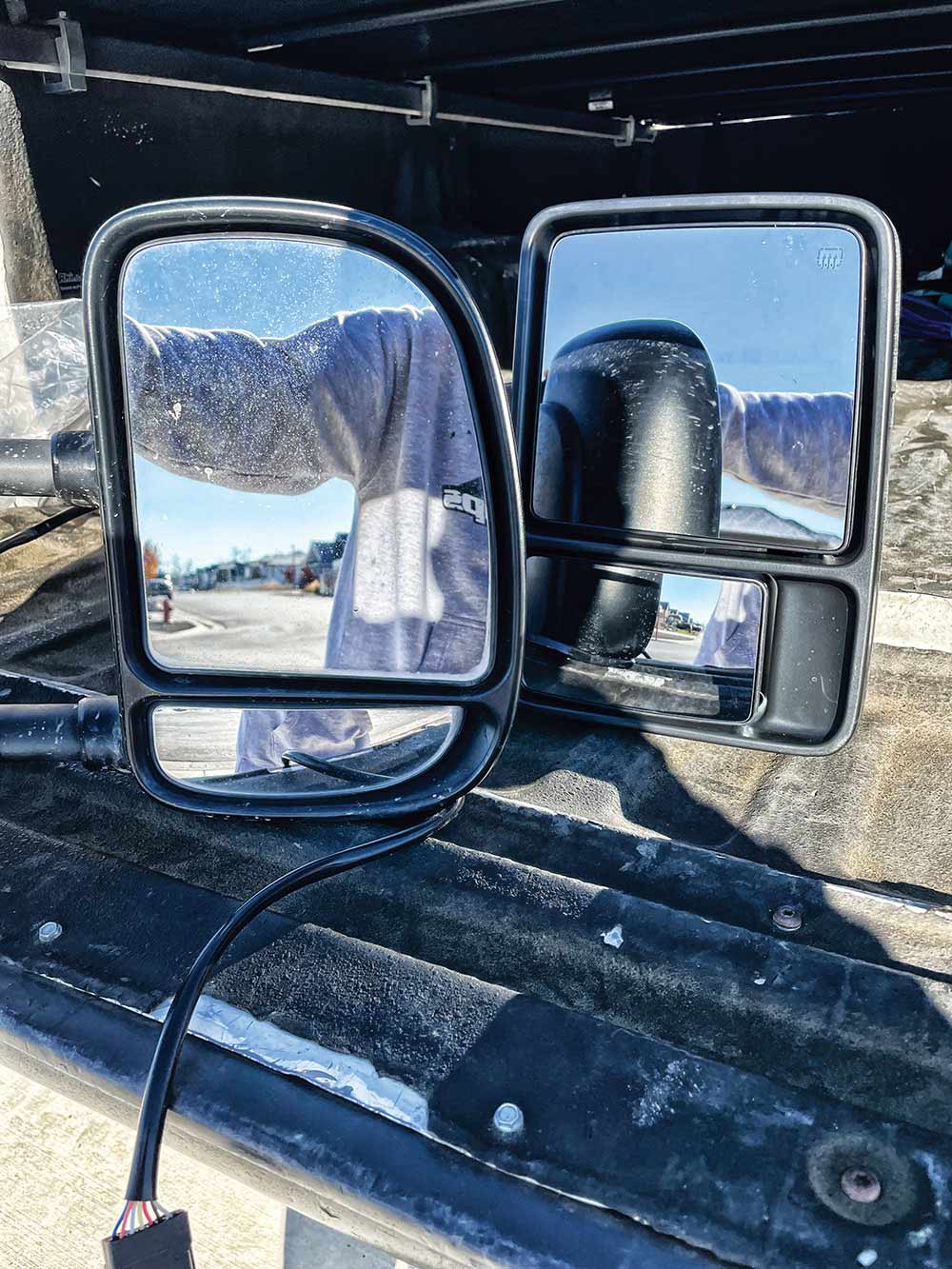 KT Performance offers this mirror with smoked turn signal lenses that looked great with the other upgrades we had made to the truck, so they are not only functional, but really update the look to. While the new mirrors use a different style wiring connector, KT made that easy by including a simple wiring harness adapter, so this is a complete plug and play install. We should mention however, that while our powered mirror functions still work, because our truck wasn't originally equipped with marker and turn signals in the mirrors, we don't have the wiring in the doors to support that function from the new mirrors. So, if you plan on getting those turn signal to work in a 1999-2003 truck, plan to do some wiring and tapping into your factory turns somewhere. All and all, this is a super simple job that requires door panel removal but can be accomplished in about an hour total for both doors.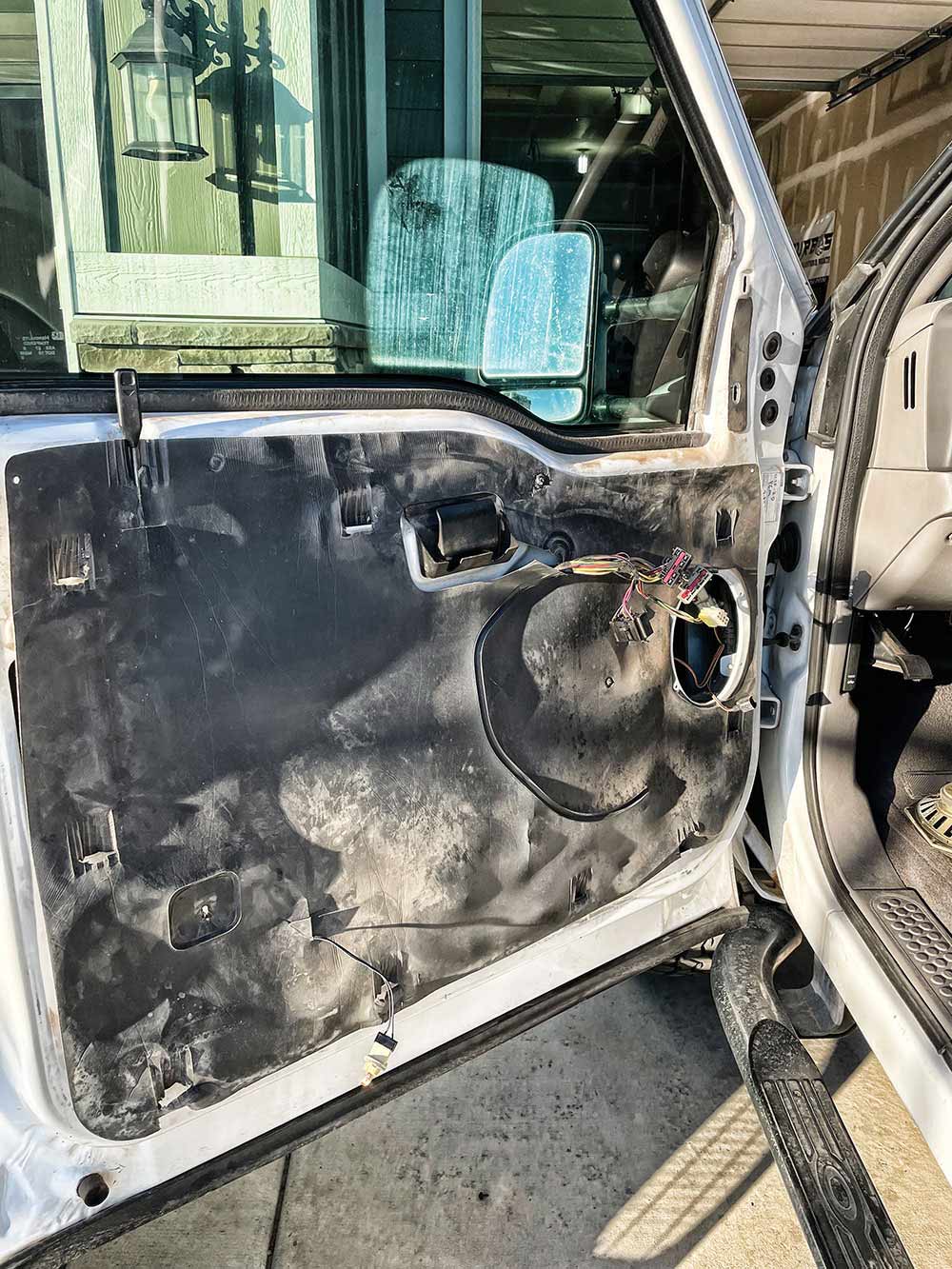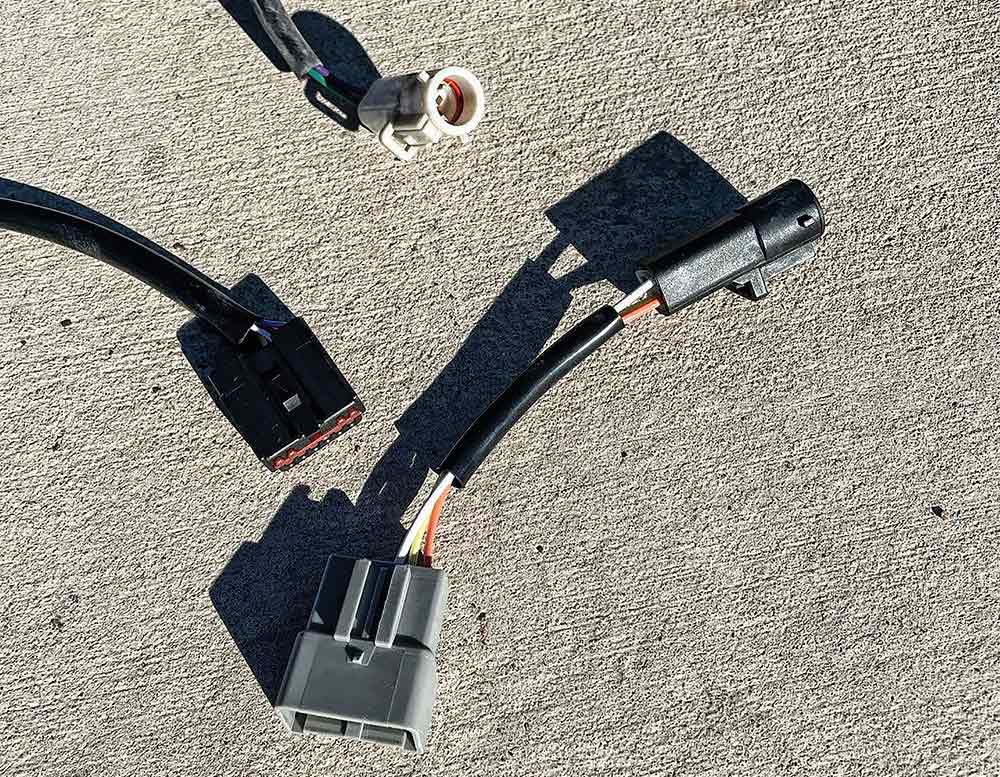 The new suspension lift we installed from BDS is working out really well and we've loved the way these Anthem Wheels pop against the somewhat haggard white paint. The Toyo A/T3 tires have been extremely impressive in the snow we encounter all winter long and offer no road noise whatsoever on the freeway, at least not that we can hear over that clacking Power Stroke under the hood. Next month we'll be doing some steering upgrades with a Blue Top gearbox, and we plan to tackle a turbo and exhaust up-pipe job in the near future as well.
---
SOURCES
Riff raff diesel
www.riffraffdiesel.com
Kt performance
www.ktperformance.net
---