It's Officially 500 Newton Meters
Chevrolet introduced the Colorado ZR2 concept truck at the Los Angeles Auto Show. The Colorado ZR2 is equipped with the 2.8-liter diesel and came with Chevy-quoted numbers: 181 horsepower at 3,400 rpm and 369 lb-ft @ 2,000 (500Nm). It's paired solely to a six-speed automatic but we couldn't get an axle ratio out of the spokesperson.
Most of the big parts are common to the 2.8 sold elsewhere in the world: forged crank, iron block, valve train and camshafts, but the aluminum head has minor port differences and there's a new compressor wheel for high-altitude emissions. Dimensions are 3.70 x 3.94 inches, compression around 16:1, and the balance shaft, oil and vacuum pumps are all gear-driven off the crank; twin cams are belt-drive.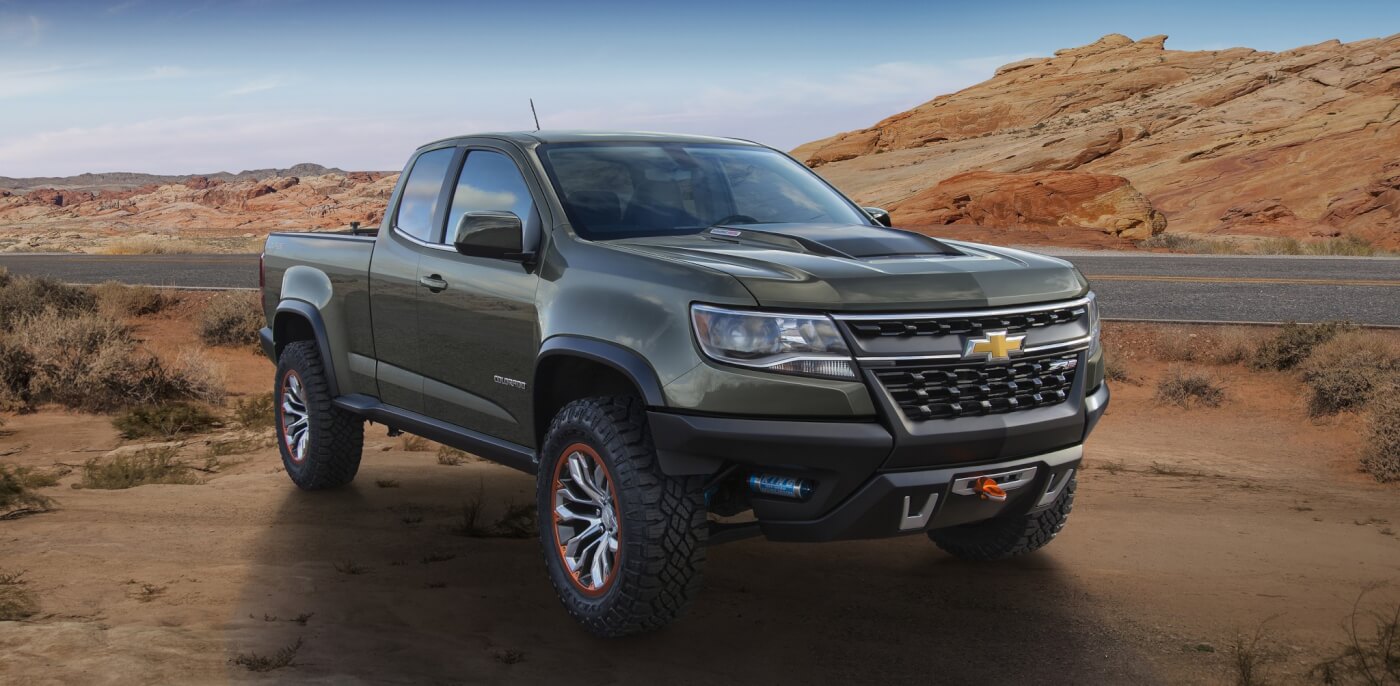 Denso supplies the injection system, running up to the typical 29,000 psi, and it's run by a Continental ECU rather than Bosch. To maintain good NVH the North American version also has many more noise-reduction features outside the engine.
The rest of the concept follows previous ZR2 trucks, an off-road package more detailed than the Z71 concept. It's 4 inches wider, rides 2 inches higher, has smaller fascias that improve the approach and departure angles further. Flares cover 275/65R18 tires—on faux bead-lock wheels—so big the spare nearly consumes the bed. Not all-show, it also adds electronic locking diffs at both ends, new front control arms and King monotube coilovers with remote reservoirs in front.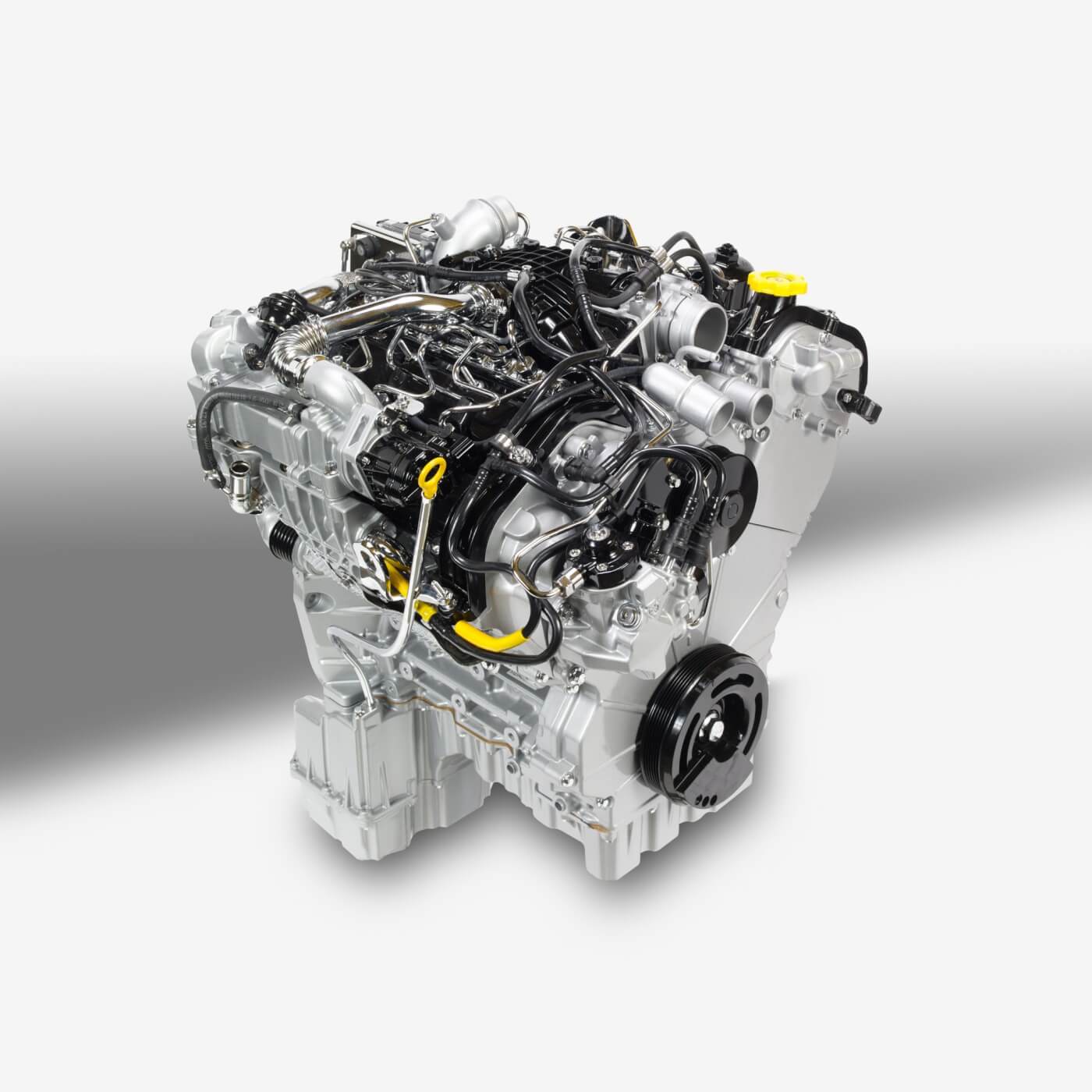 Tell Us What We Don't Know
Trade journal Ward's Auto World has named Ram's 3.0 EcoDiesel to their 2015 10 Best Engines List, noting "It's as quiet and smooth as the diesels we've been testing in luxury cars, delivers an imposing 420 lb-ft of torque, and works in perfect harmony with Chrysler's standard (TorqueFlite) eight-speed transmission to deliver class-leading 28 miles per gallon on the highway." They did also mention you can get it in a Jeep where it tows as much as a Hemi.
The FCA (Fiat Chrysler Automobiles—new official name) 3.0 made 10 Best last year and was the only diesel and the only pickup engine on the 2015 list.
And proving how far pickups reach and that not everyone agrees on subjectives like smooth and quiet, Esquire magazine named the Ram 1500 diesel as their Truck of the Year, commenting "This is where the truck tide turns: a full-sized American pickup with a just-big-enough diesel V-6—the only one of its kind. You get the fuel economy of a small engine, the pulling power of a larger one and the grumble of a working-class diesel."
What do you think: Smooth and quiet or grumbly working class?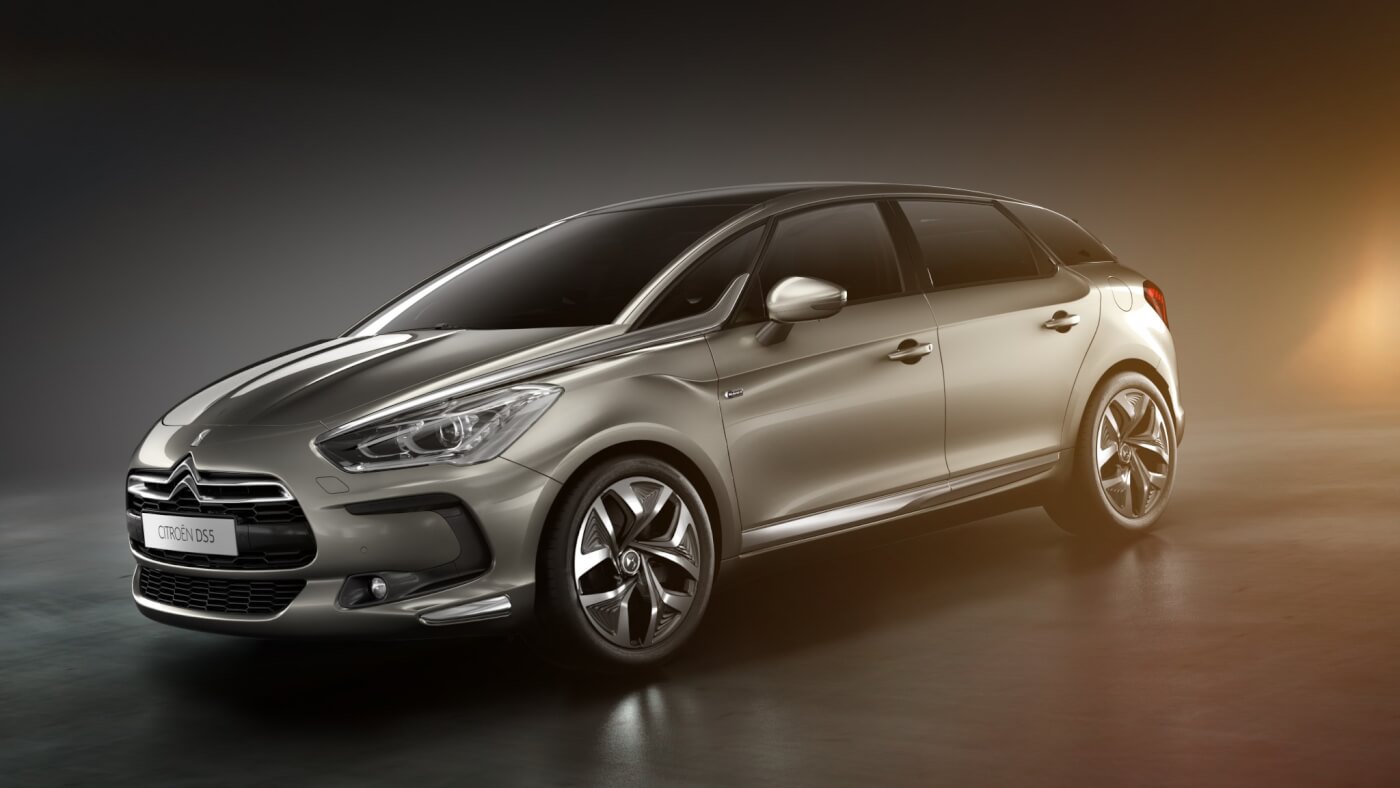 Nuclear-Powered France Going Away from Diesel
In late November environmental conference comments French Prime Minister said France will establish a system to seek out the most polluting vehicles and thereby limit city access, what a lot of critics considered eventually banning diesel for private passenger vehicles. Said Valls, "In France, we have long favored the diesel engine. This was a mistake, and we will progressively undo that, intelligently and pragmatically."
At the time the majority of French drivers have a diesel-powered car and diesel fuel enjoyed a price advantage of about 20 cents/liter over gasoline. Valls said the 2015 budget addressed taxation issues to reduce that advantage, and earlier this year Energy Minister Ségolène Royal said drivers could junk an old diesel car, replace it with an electric car and receive up to $13,500 in some regions. That payment bonus could also apply to plug-in hybrids and France says charging stations will be deployed across the whole country.
A few days later, the mayor of Paris said she wanted "Diesel cars out of Paris by 2020."
Titan Truckumentary
In preparation for the next Titan that debuted at the North American International Auto Show, Nissan is running a series of videos called the "Truckumentary," outlining the evolution of the truck and the team developing it, not necessarily releasing more key details on it. The first video did include the Cummins V-8 with a handful of smiling executives, but no close-ups.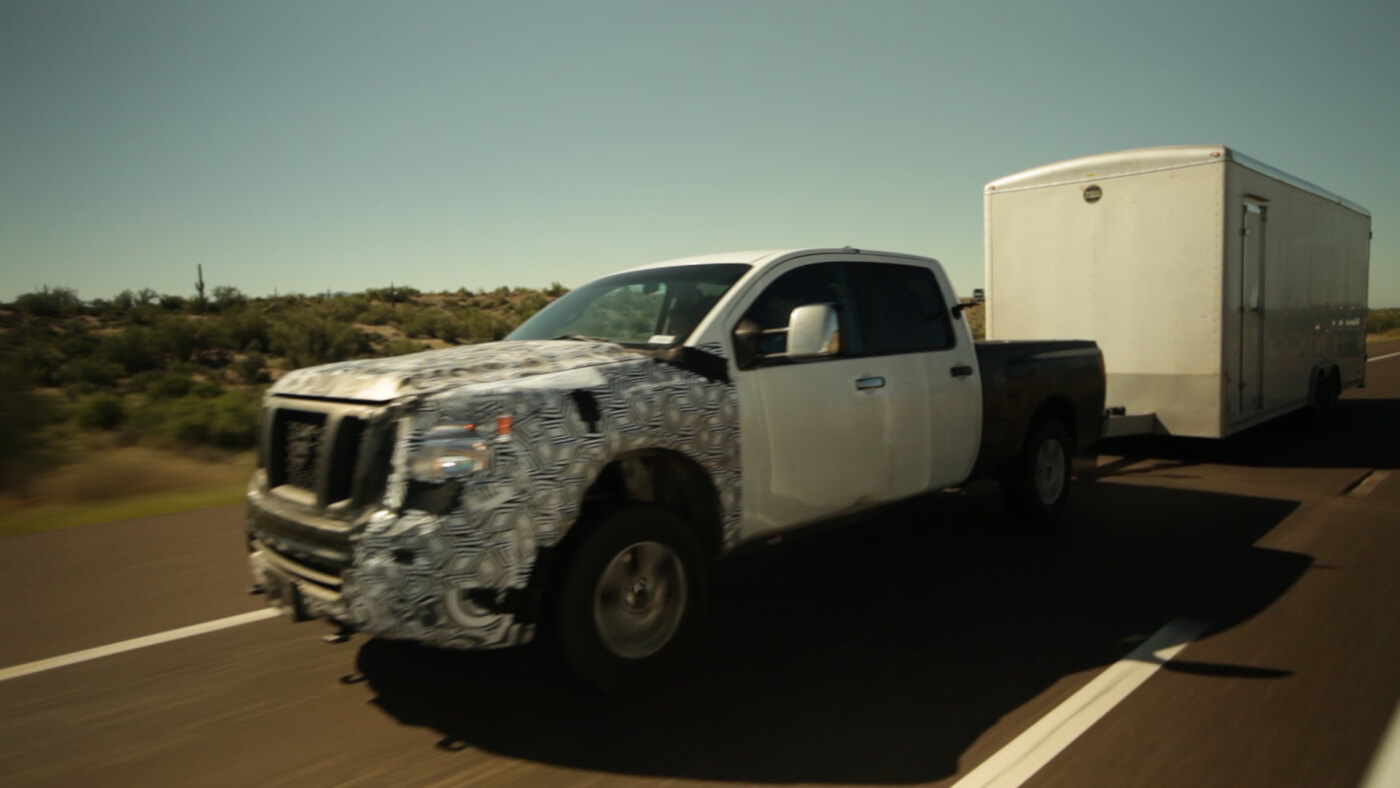 New Q7 Gets Stronger TDI and Plug-In Hybrid Diesel Coming
The 2016 Audi Q7 first shown to U.S. customers in Detroit will again be offered with 3-liter V-6 gasoline and TDI engines, the latter expected to be rated around 270 horsepower and 440 lb-ft of torque. Audi claims the car is 26 percent more efficient because of the revived engines, eight-speed automatic and that the Q7 has lost more weight than the biggest F-150… 716 pounds. European figures suggest a 0-60 time around six seconds and fuel economy in the low 40s; it's unknown if North America will be offered the lower-output (215 hp) 3.0 TDI with grille shutters for higher mileage.
After the initial launch the Q7 will also become the VW/Audi group's first plug-in hybrid diesel, dubbed e-tron quattro, pairing the 3.0 TDI with electric drive for a system rated 373 hp and 516 lb-ft. Battery-only range is said to be 35 miles, resulting in a converted-to-U.S. EPA rating of 138 mpg.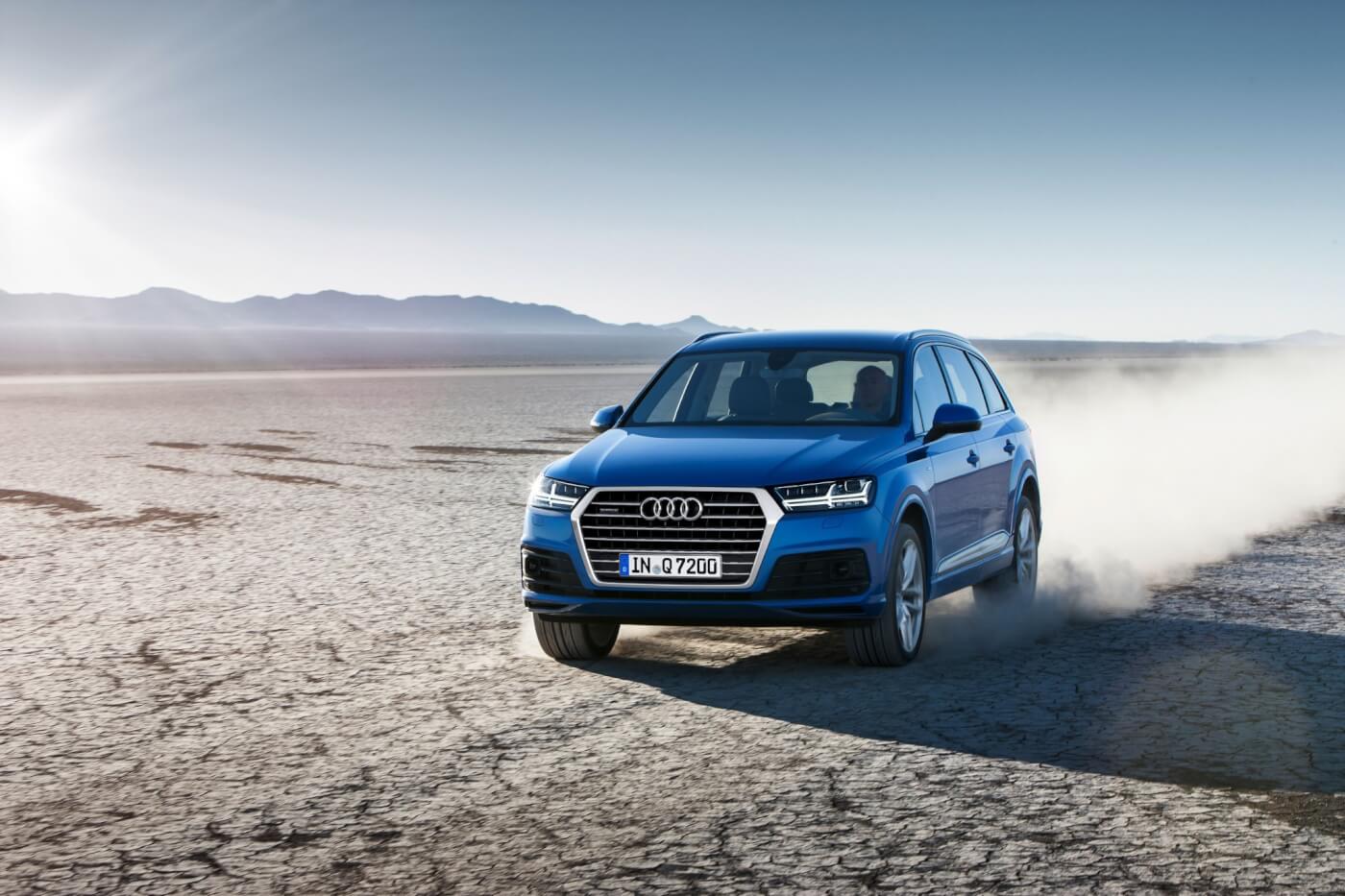 Post Injection
Volvo Trucks' New River Plant in Dublin, Virginia, has reached carbon-neutral electricity status. Power use at the plant has been cut by about 30 percent through measures from capturing solar heat off a plant exterior wall to taking lights out of the vending machines, while the facility's power provider now uses methane from local landfill to produce the power. The plant builds VAH, VHD, VNL and VNM trucks and is ISO50001 certified for energy use; the Hagerstown, Maryland, plant builds the D11, D13 and D16 engines, and I-Shift automated transmissions.
At the Renault-Nissan Alliance Innovations@Renault in December, held in Paris ironically, the company showed off a few new powertrain developments.
The HYDIVU hybrid diesel system for light commercial vehicles was based on a front-drive Renault Master van (think Transit, Sprinter, etc.) with dCI 165 twin-turbo diesel engine. With "significant" torque available from 1,000 rpm, 48 VDC battery and 12 VDC capacitors, nearly 37,000-psi injection pressure and taller gearing, the van uses approximately 10 percent less fuel overall.
They also showed a 730-cc two-cylinder (76 mm x 80.5 mm), two-stroke diesel engine that's supercharged and turbocharged. Called "Powerful" (POWERtrain for FUture Light-duty vehicles), the engine is said to make 47-67 hp, 83-107 lb-ft of torque while taking up half the space and weighing 88 pounds less than a Renault 1.5-liter diesel. The engine, developed with Renault-Nissan and 18 partners, isn't ready for production yet, but does join the Achates as potential diesel two-strokes.
Navistar has announced it will complete the closure of its Indianapolis, Indiana, foundry this summer. The foundry, originally scheduled to close in 2009 when Navistar stopped assembling engines for Ford, casts ductile and gray iron engine blocks. Remodeling it to produce the CGI blocks and heads of most Navistar MaxxForce engines is apparently cost-prohibitive.
Joining the "not for North America" diesel line already including Mazda CX-3's 1.5-liter is any ProMaster City diesel in the foreseeable future. Neither the 1.6-liter (90-105 hp) nor 2.0 (about 135 hp, 240 lb-ft) MultiJet diesels are coming to North America unless the market demands it. You're the market.
London, England's proposed Ultra Low Emission Zone will charge drivers of more-polluting vehicles an additional fee on top of the existing congestion charge. However, the Society of Motor Manufacturers and Traders has called out the policy as unfair, noting Euro 6 diesels are approved in the ULEZ plan for 2020, but so are gasoline engines back to Euro 4 emissions. DW