The 2020 GMC Sierra Heavy Duty isn't all about brute force. It's got smarts too.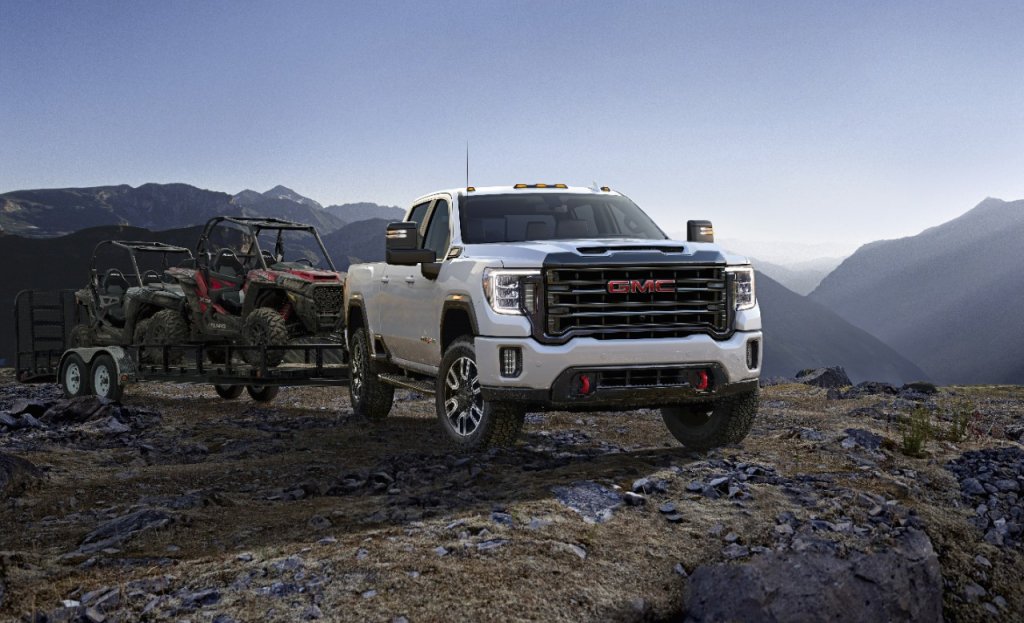 Besides boasting 910 lb-ft of torque and a towing capacity "well in excess of 30,000 lbs" in turbo-diesel trim, it apparently possesses X-ray vision to see through whatever it's towing.
According to GMC, the upcoming crew cab contains no less than 15 (!) cameras placed around the vehicle. One of those cameras can be mounted on the trailer, the view of which is then superimposed over it. This allows drivers to "see through" the trailer as if it weren't there: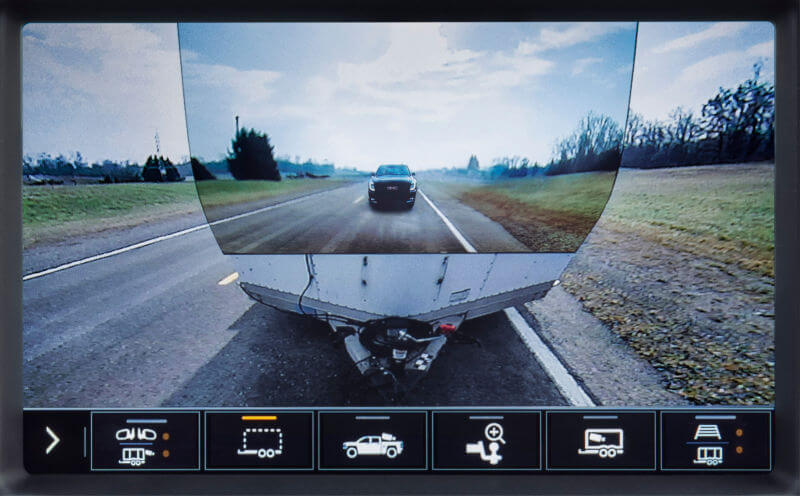 GMC claims the technology is the first in the industry, and helps the 450hp monster when merging into lanes and making tight turns.
The other 14 cameras are placed throughout the vehicle, including all sides and even the truck bed in case you want to see how well your cargo is doing. The views are then stitched together via software into a 360-degree top-down view on the truck's 15-inch infotainment monitor to help drivers navigate tight corners and park in crowded slots.
2020 GMC Sierra HD Rear Surround Camera View
Other smart touches include a mobile companion app that will allow owners to control the air conditioning, water heater and onboard accessories of compatible trailers.
The 2020 Sierra HD will be available by late summer, with pricing yet to be announced.