Ride of the Week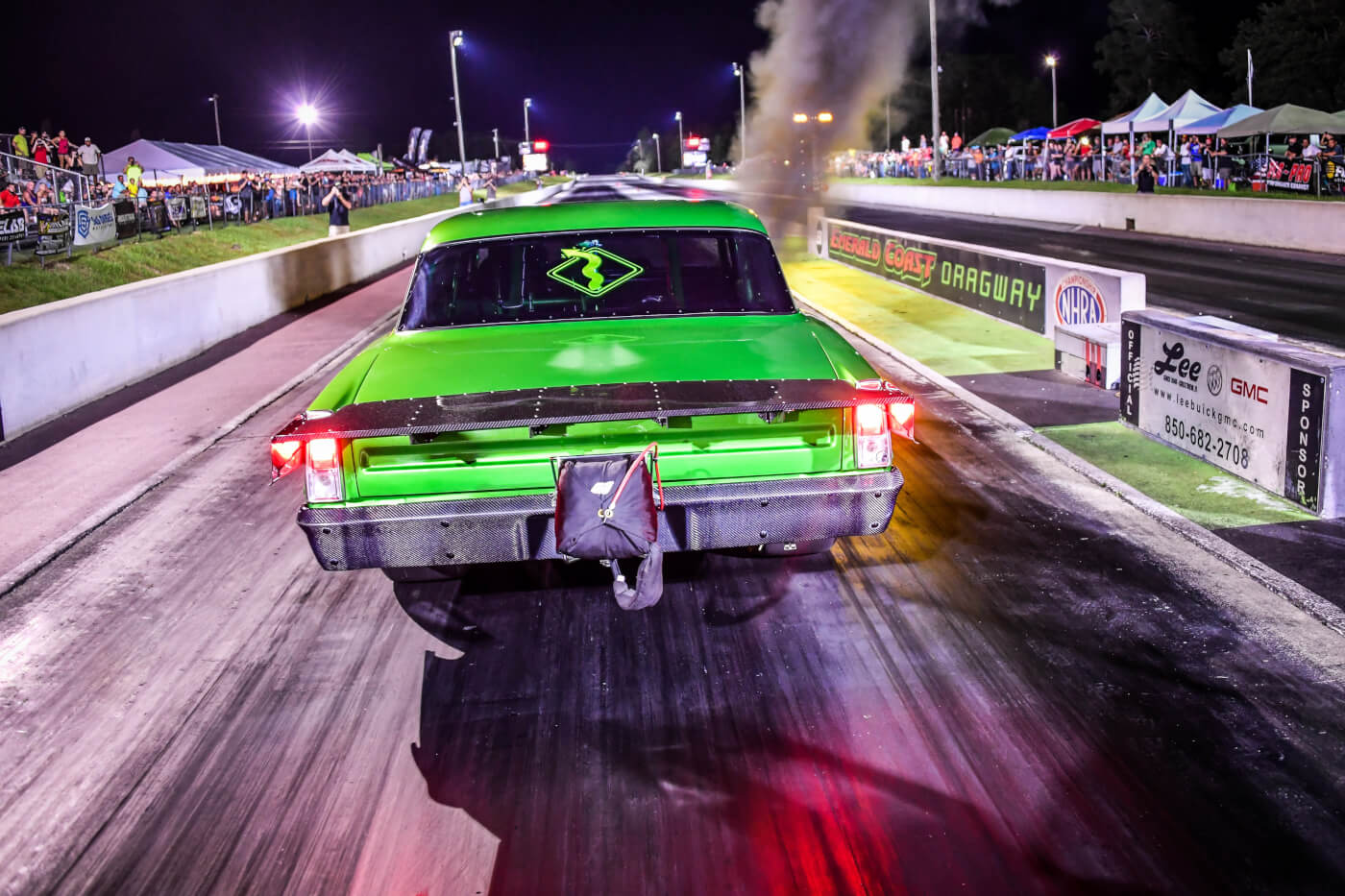 Ryan Milliken's Cummins-Powered Nova
Hanging with the Gassers At No Mercy 9
From a locked up Cummins to competing at one of the biggest drag radial races in the country, the last week of September was a wild one for Ryan Milliken, Daniel Pierce, and the rest of the Hardway Performance crew. Solid reaction times, 1.1-second 60-foots, and consistent mid 4.50's and low 4.60's in the 160 mph range were par for the course for Milliken's Cummins-powered '66 Nova in the X275 class. And even despite experiencing a slew of ECU issues, the car still qualified 15th. Unfortunately, in the end the electrical gremlins resurfaced, putting Milliken and team out in round two.

Highlights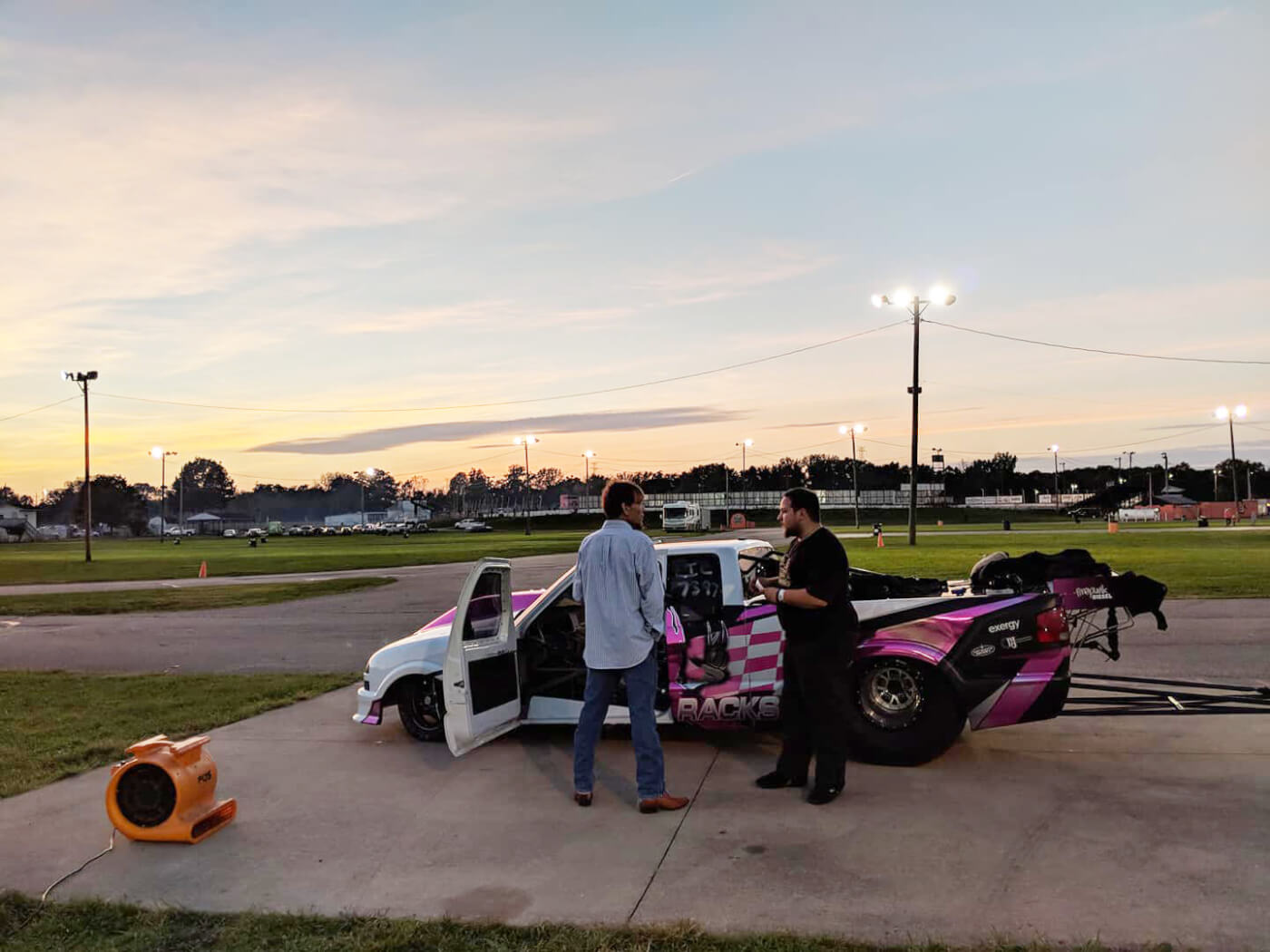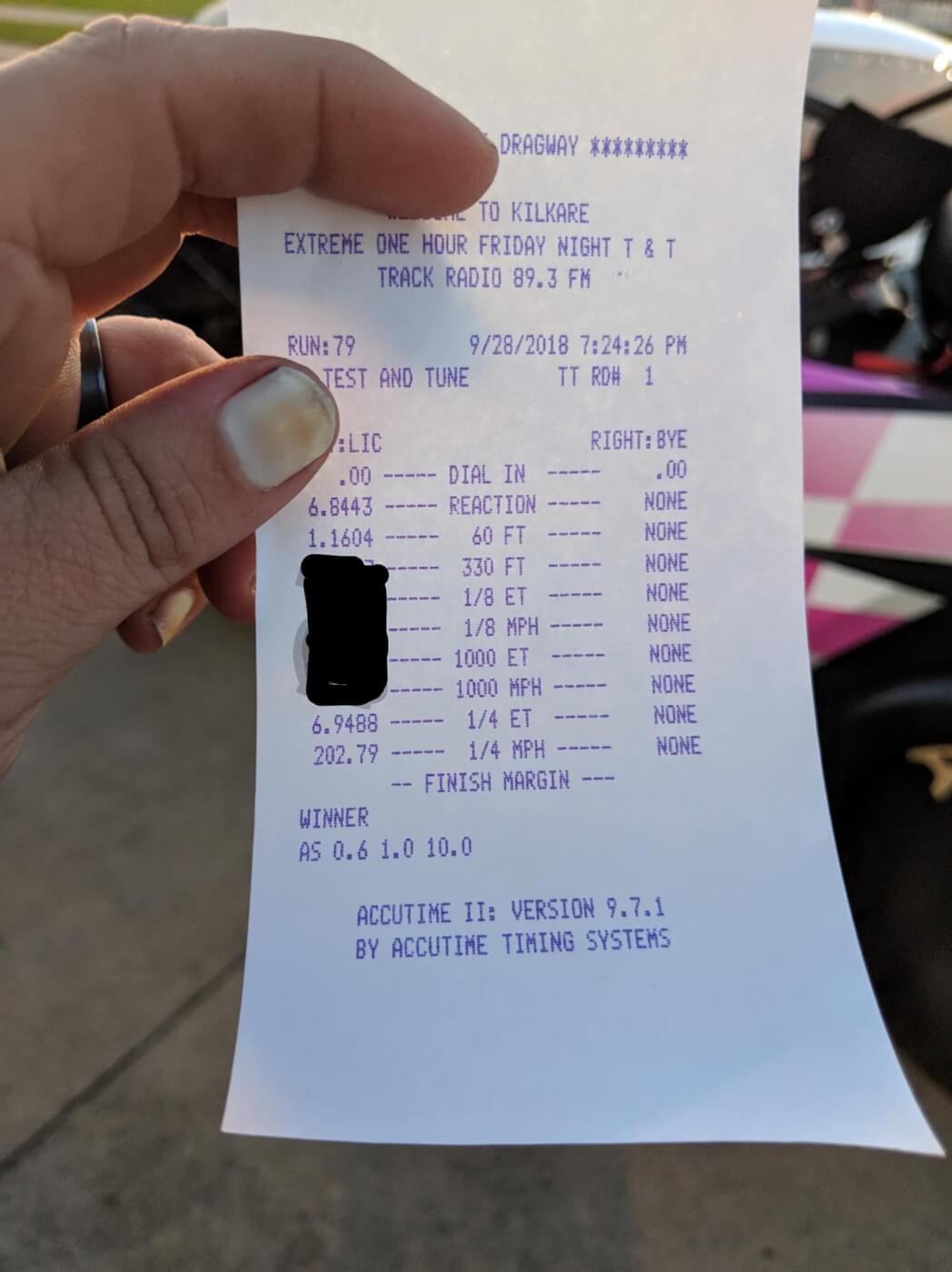 License to Speed
Larson Miller, is ready to go fast
In order for Firepunk Diesel's Save the Racks S10 to be legal in future, faster racing endeavors, Larson Miller made some certification passes over the weekend to upgrade his NHRA license. The passes took place at Kil-Kare Speedway & Drag Strip in Xenia, Ohio, and a 7.12 at 166 mph got things started. After a few four-link adjustments, the truck's next pass put them into the 6's and broke the 200-mph barrier (6.94 at 202 mph). On the third and final pass, Miller backed up the second run with a 6.95 at 194 mph. From a quarter-mile perspective, this E.T. and trap speed demolishes the current Pro Mod/Pro Stock record of 7.46 at 185 mph, and it looks like Firepunk is going to try to make it official at the NHRDA World Finals on October 12-13.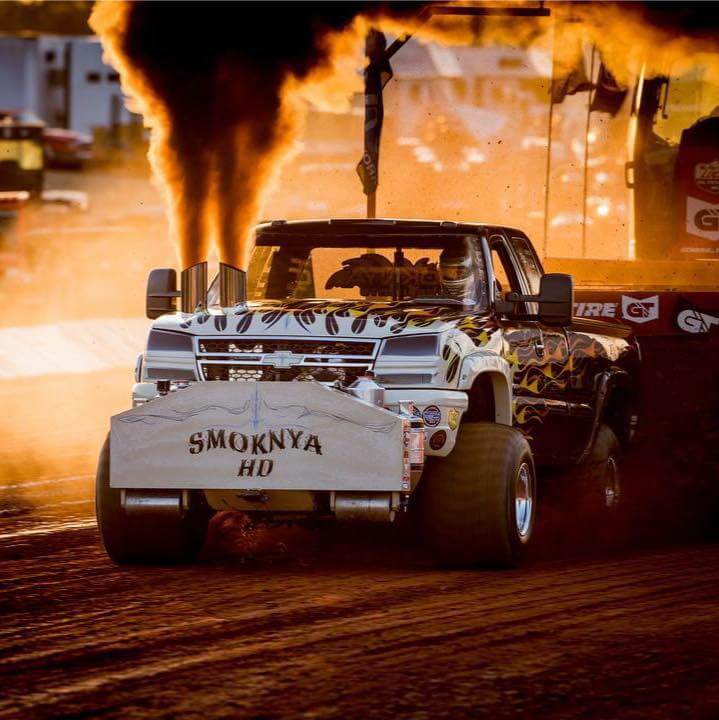 Wanna Go Racing??
Super Stock Chassis for Sale
We're often asked how much the Super Stock diesel trucks we feature from time to time cost to build. While it's hard to get an exact price out of competitors (mainly due to how extensive these builds are), we can tell you what a very fair price is for a used chassis—and this one just happens to be up for sale at the moment. The rolling chassis under Erik Stacey's Smoknya HD Chevy is up for grabs for $50,000. This includes the complete cockpit, SQHD rear axle with SCS spool, gun drilled axles, aluminum hubs, and drive plates, the front Rockwell 106 with Detroit locker and billet axles, SCS reverser and drop box, hydraulic steering (with pump), a Haisley Machine water to air intercooler, and even a set of front and rear tires and Real Racing Wheels.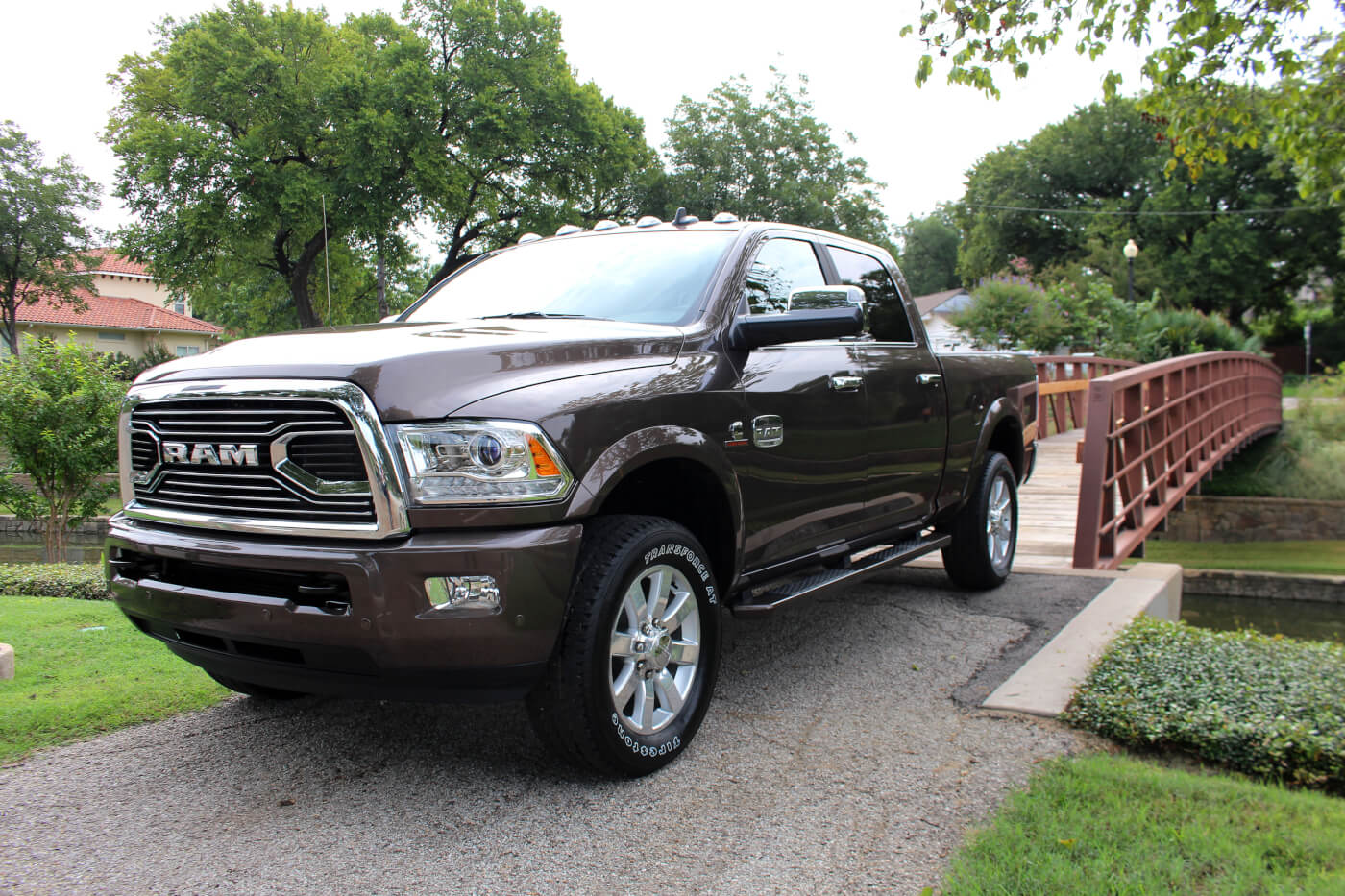 OEM News
Longhorn Ram Rodeo Edition
On September 27th Ram unveiled the new '18 Heavy Duty Longhorn Rodeo edition for its 2500 and 3500 model trucks. Based on the Longhorn trim level, the Longhorn Ram Rodeo package adds body-colored bumpers and side steps, distinctive Longhorn badging, a Mopar bed step, and a suede headliner against the contrasted interior color of your choice (Cattle Tan or Black). The Rodeo edition also comes with class-exclusive, trailer-focused features such as a fifth-wheel/gooseneck prep package and bed-view camera, and rear air spring suspension for utmost load leveling capability and ride comfort. MSRP on '18 Ram 2500 Longhorn Ram Rodeo trucks checks in at $60,790, and $71,260 for 3500 models (not including a $1,695 destination charge).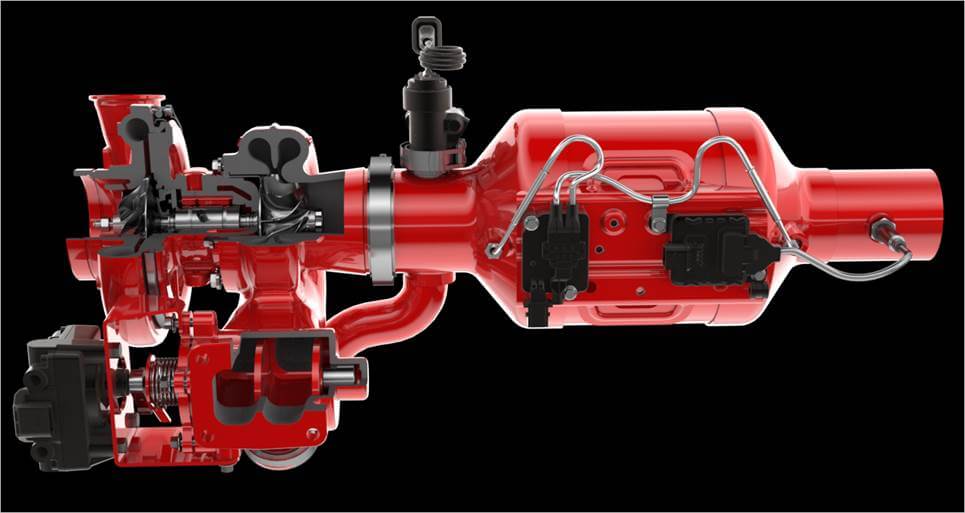 Cummins'
Close-Coupled SCR
In an effort to further reduce NOx emissions while simultaneously increasing fuel efficiency, Cummins is developing what it calls "close-coupled SCR." The groundbreaking emissions control system combines a Holset variable geometry turbocharger with an integrated rotary control (RTC) and a close-coupled unit with an SCR catalyst. The integrated RTC allows exhaust gases to be bypassed around the turbine stage and flow into the close-coupled SCR device after diesel exhaust fluid (urea) has been added to the mix. Once through the close-coupled SCR, gases are routed into a particulate filter and the primary SCR catalyst, which alone reduces NOx emission by 97 percent. The system's layout also yields exhaust gas temps that are 70 degrees C warmer at the SCR catalyst inlet, which means improved cold starts and lower NOx emissions in urban driving environments.

Events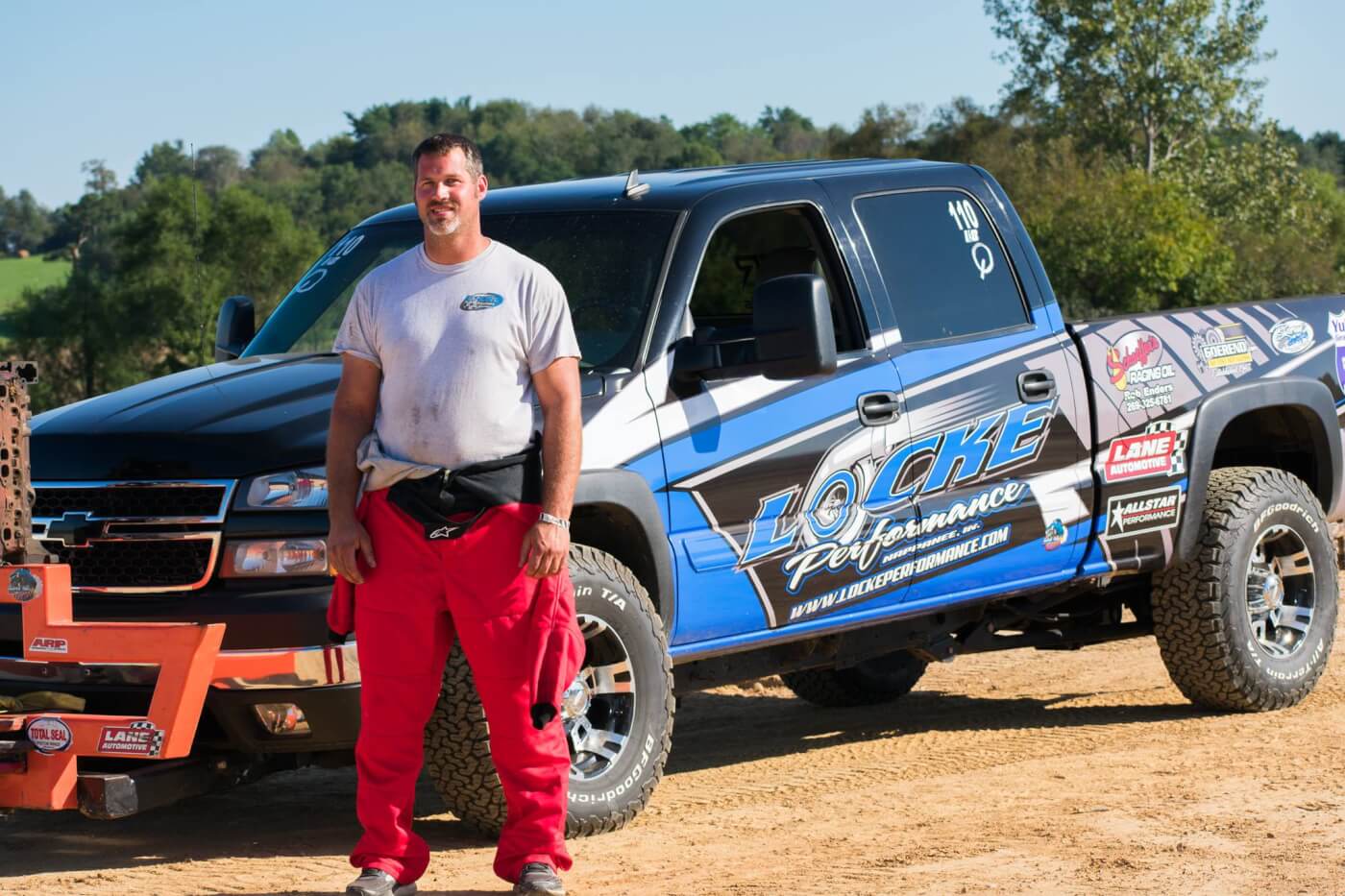 U.C.C. Qualifying
At Wagler Motorsports Park
For truck owners and race teams looking to make it into the big show at Ultimate Callout Challenge 2019, the last UCC Qualifier event of the year was held at Wagler Motorsports Park the weekend of September 29-30. First Place finisher Dave Martin, put his Duramax-powered Silverado through the eighth-mile in 6.67 seconds, made 1,141 hp and 1,825 lb-ft of torque on the dyno, and pulled the sled 296.18 feet. Matt Greger and his GMC Sierra qualified in the runner-up spot, and Sam Gabel took third with his nasty 6.4L Ford, which cleared 1,331 hp and 2,088 lb-ft on the dyno. Look for these names to make a splash in Indy at UCC 2019, May 3-5.

Parts Rack

S&S Diesel Motorsports
6.7L Power Stroke CP4 Fail Safe Kit
When the CP4 high pressure fuel pump fails in 6.7L Power Stroke applications, it's known for taking the injectors out with it, along with costing truck owners thousands of dollars in repairs. The Fail Safe Kit (or Prevention Kit) from S&S Diesel Motorsports reroutes the pump's bottom end flow back to the tank and filters the fuel along the way. This prevents CP4 debris from contaminating the rest of the high-pressure common-rail injection system. For $360, the Fail Safe Kit is cheap insurance against the failure-prone CP4 from wrecking your injectors, rails, and fuel lines.