Gator Grip King Socket – The Original Professional Grade Self-Adjusting Universal Socket with over 450FT Pounds of Power. Self-Adjusts for shape and size as well as Standard and Metric Application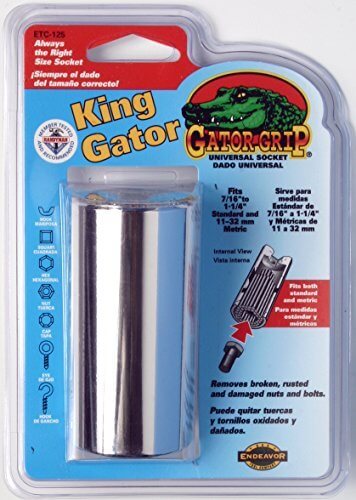 Granted, it's not the most professional tool for everything you're doing. We wouldn't recommend using it for your latest engine rebuild, but it's a great tool to have for those random rounded off bolts, frozen wing nuts, or who knows. It adjusts to fit just about anything. Also, a great tool to keep in the truck at all times, for those unforeseen breakdowns where you don't have the right socket on hand.
Battery Tender 022-0185G-dl-wh Black 12 Volt 1.25 Amp Plus Battery Charger/Maintainer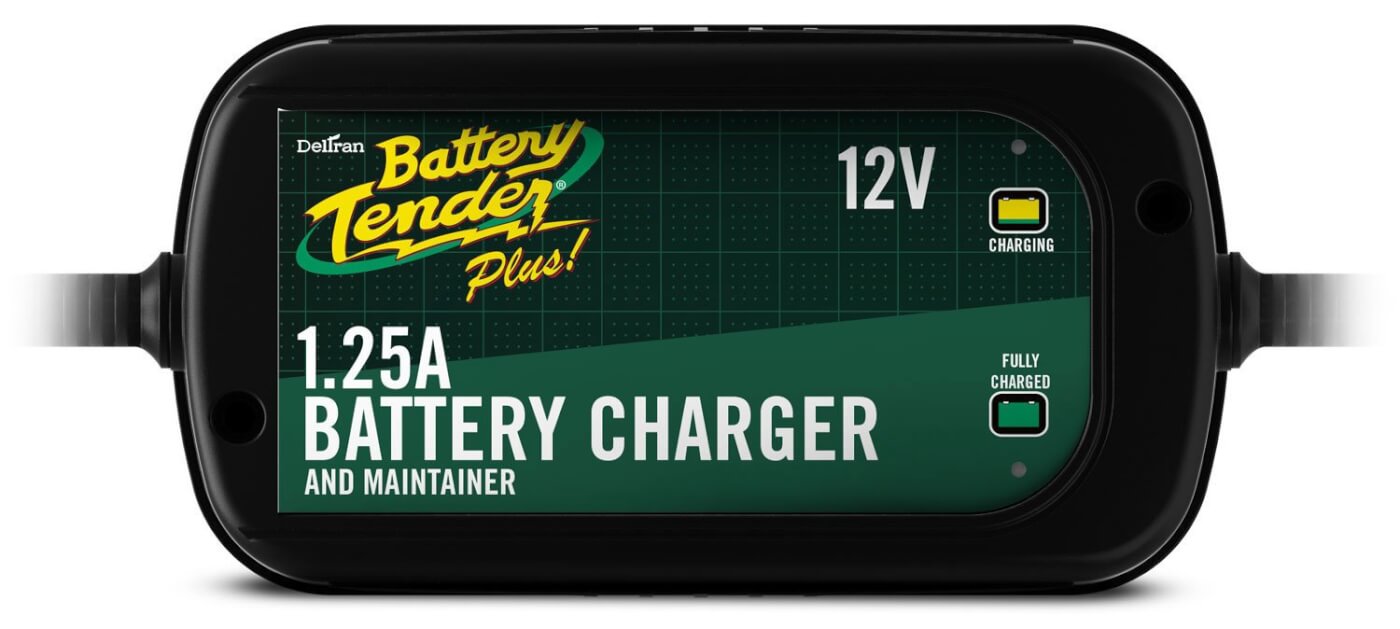 Keep one of these on your vehicles/toys during the off season and it'll be ready to crank right up when you need it. We keep one zip tied to each of our vehicles, hard wired if you will, so there's no need to hunt for it every time, just plug the vehicle in and we're done.
STANLEY J5C09 1000 Peak Amp with Compressor Jump Starter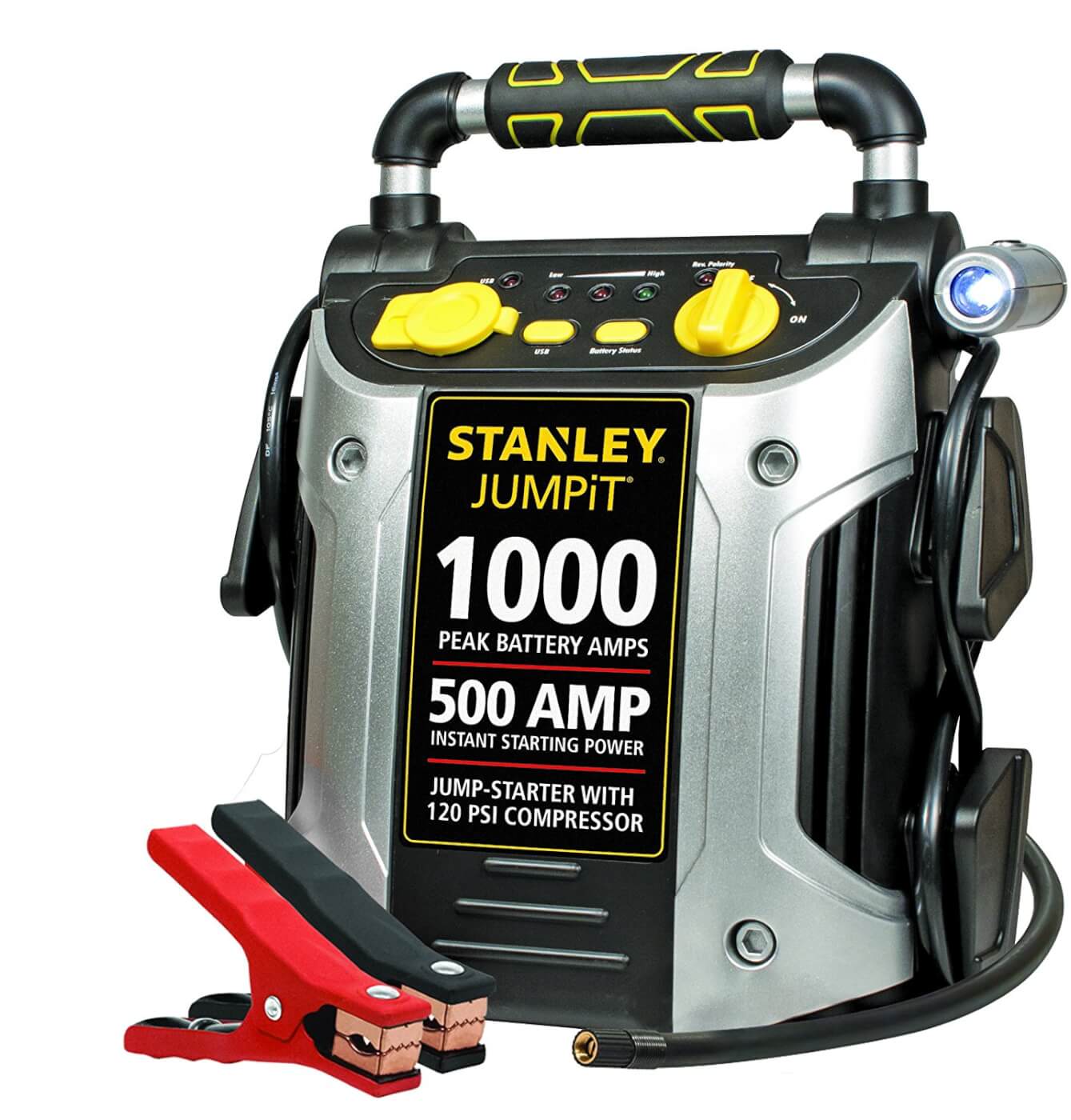 Alright, it's a bit over $50, but still a great buy. Perfect for the one in your life that doesn't understand that leaving the radio on for 6-hours in their favorite campsite 100-miles out in the middle of nowhere might just kill the battery (you know who you are). Plus, the compressor makes it easy to adjust airbags for towing, or to fill up smaller tires.
Depstech Wireless Endoscope, WiFi Borescope Inspection 2.0 Megapixels HD Snake Camera for Android and iOS Smartphone, iPhone, Samsung, Tablet -Black(11.5FT)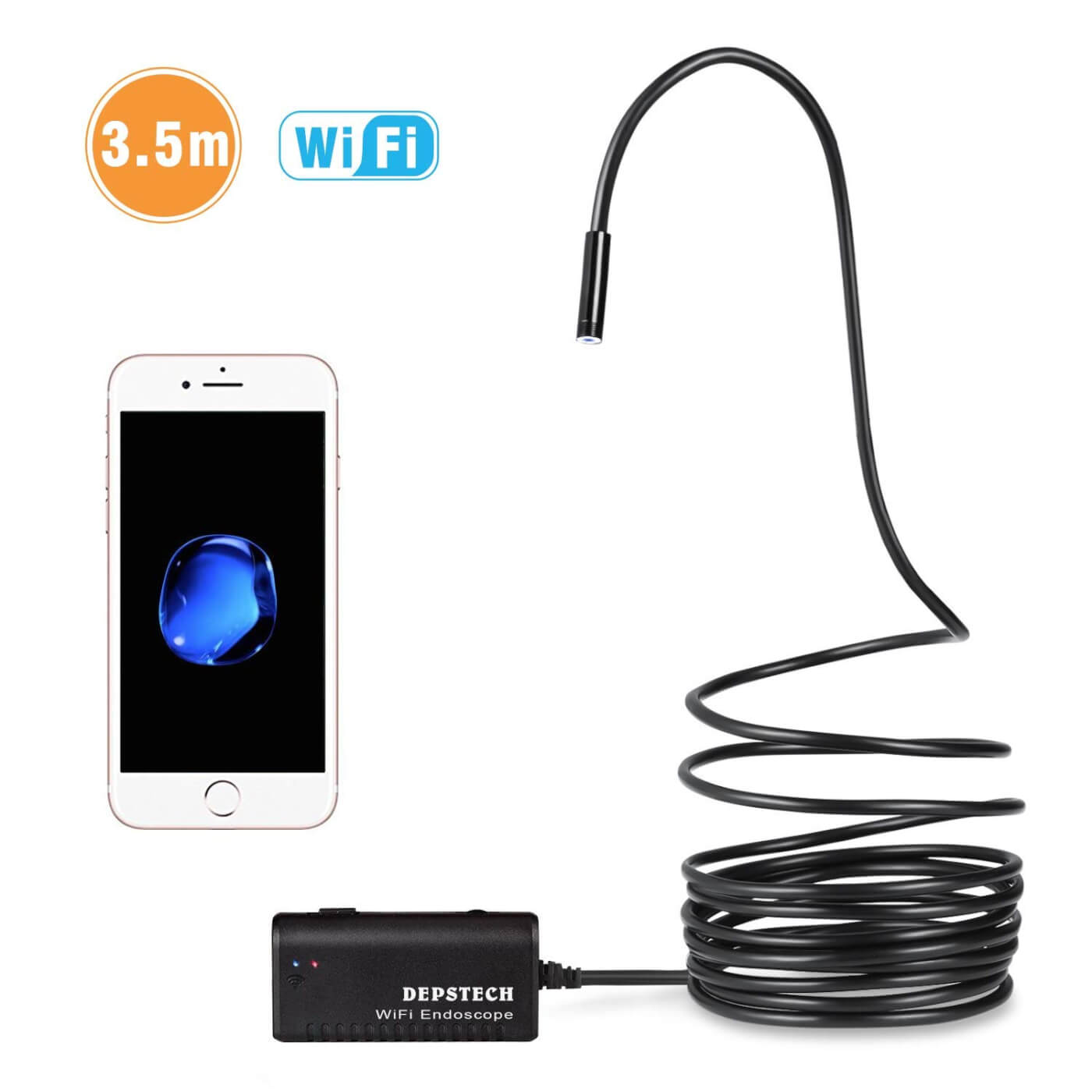 If you've ever had a scope before you know it's tons of fun for the first 15-minutes, looking behind the fridge, checking out your turbo via the intake, etc. And then it goes in your tool box, where it sits forgotten for the next six-months. Until…that one day you really need it after you dropped that nut deep into the bowels of the engine and it saves your life!!
Lifeline 4330AAA Black AAA Premium Road, 42 Piece Emergency Car Jumper Cables, Flashlight and First Aid Kit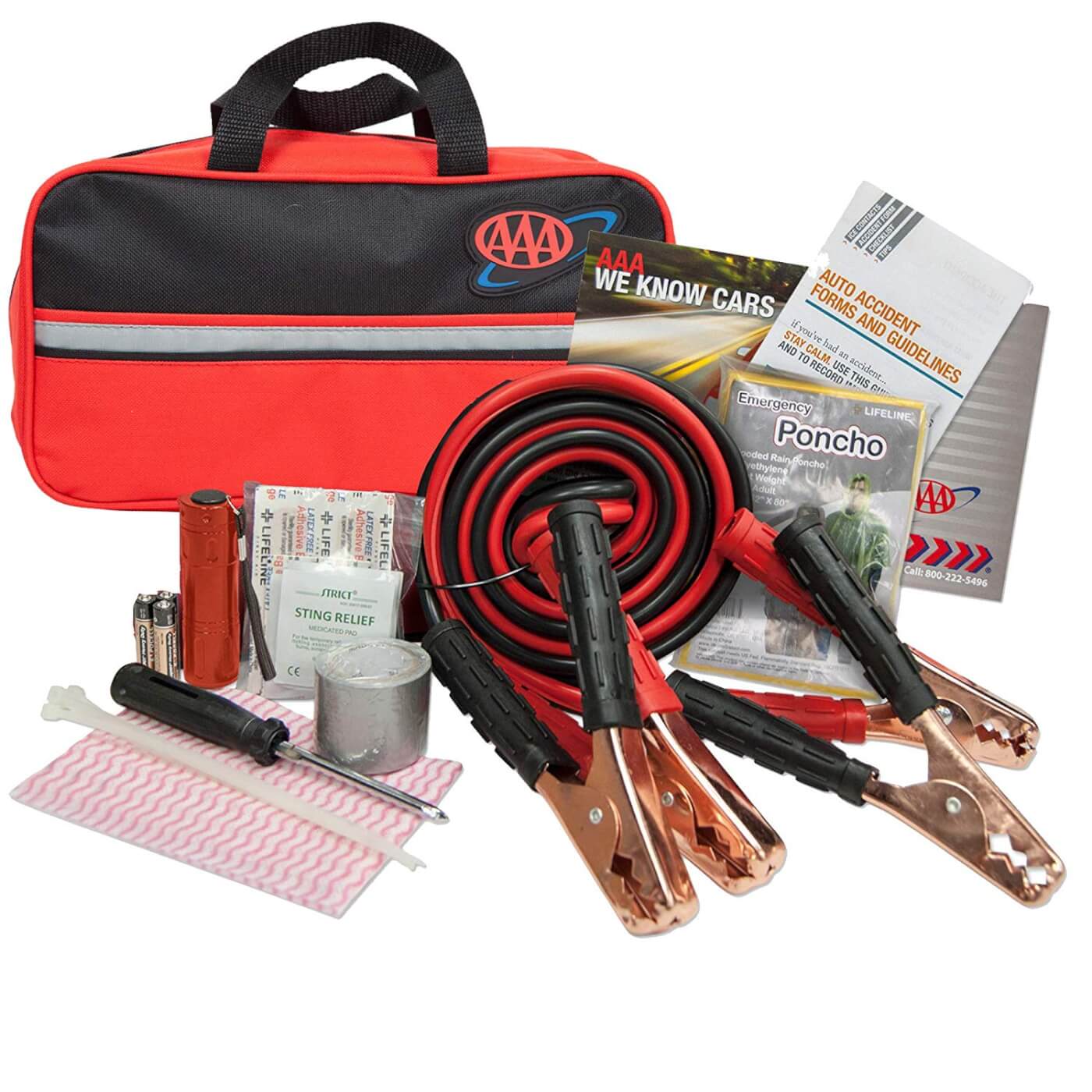 Don't really need to say much here, everyone needs a good and cheap roadside survival kit.
Cougar Motor LED Headlight Bulbs All-in-One Conversion Kit – H11 (H8, H9) -7,200Lm 6000K Cool White CREE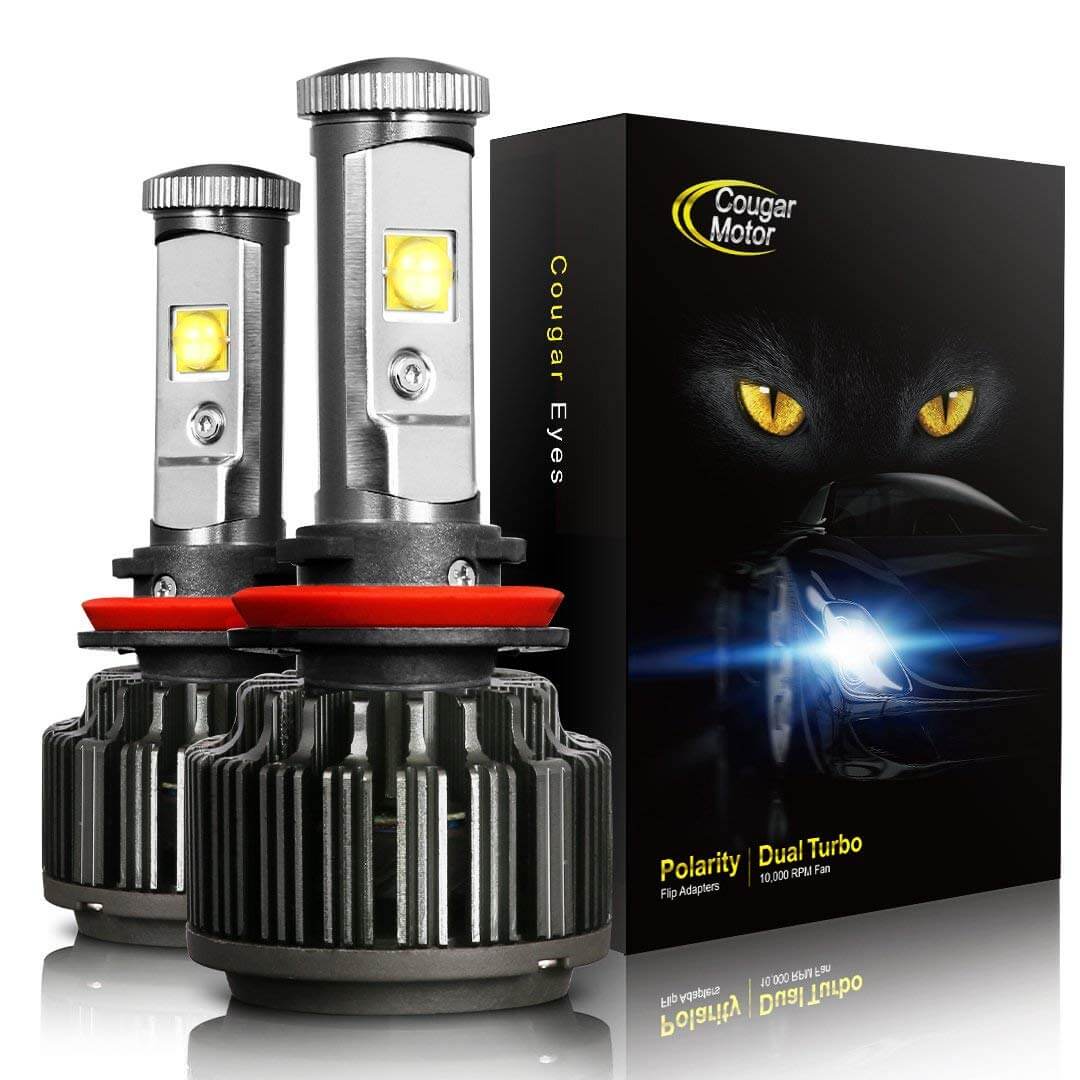 Get rid of those old dated looking amber incandescent headlights and get with the times, go LED. Everything is better with LED! Just ask every truck owner at SEMA.
Fast & Furious 8-Movie Collection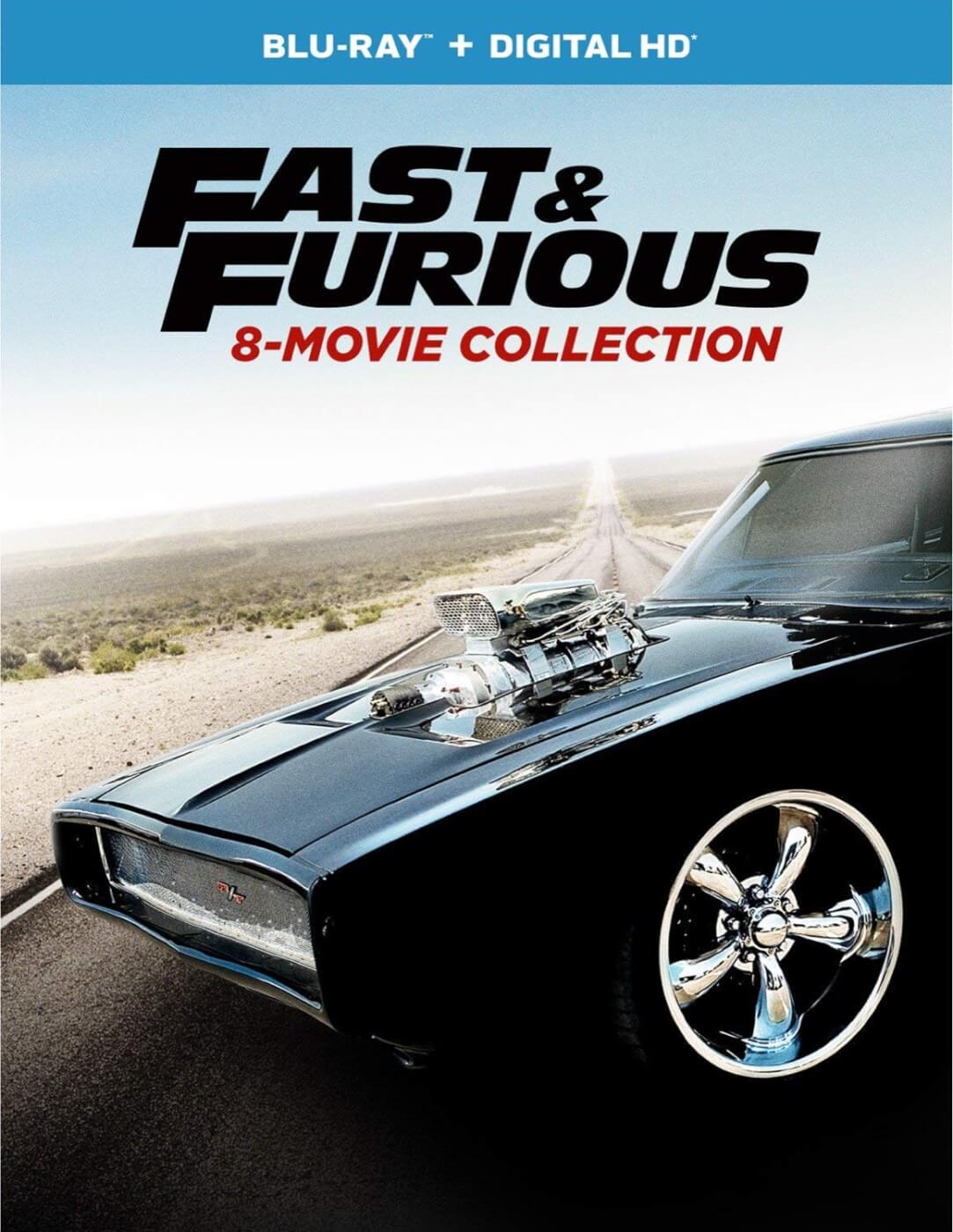 Just throw away "Tokyo Drift" as soon as you get it and it's the perfect gift! Seriously though, every car person should have this movie collection.
Apollo Tools DT0773N1 135 Piece Complete Household Tool Kit with 4.8 Volt Cordless Screwdriver and Most Useful Hand Tools and DIY accessories Pink Ribbon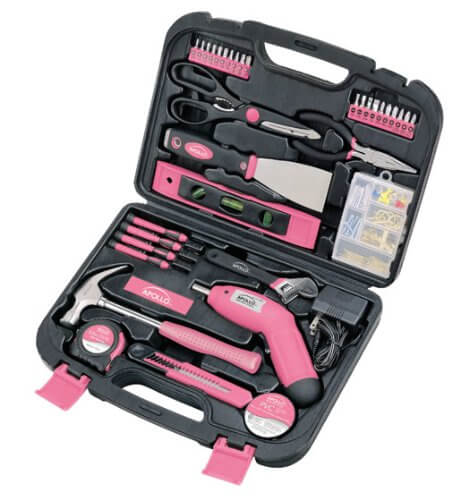 Happy Wife, Happy Life. Come on, you know she'll love showing this off to her friends. Not really much there for auto, but it's the perfect home tool kit for the price.
HandETrack Anchor for E-track or A-track, 5/16-18, Pack of 5
Perfect for the trucker, contractor or commercial worker in the family. Or for the family toy hauler too. Use these handy widgets to store/hang tie downs, bolt up motorcycle stands, secure tool boxes or whatever you can think of on anything you own with e-trac tie down systems.
Nilight 2PCS 18W 1260lm Spot Driving Fog Light Off Road Led Lights Bar Mounting Bracket for SUV Boat 4″ Jeep Lamp,2 years Warranty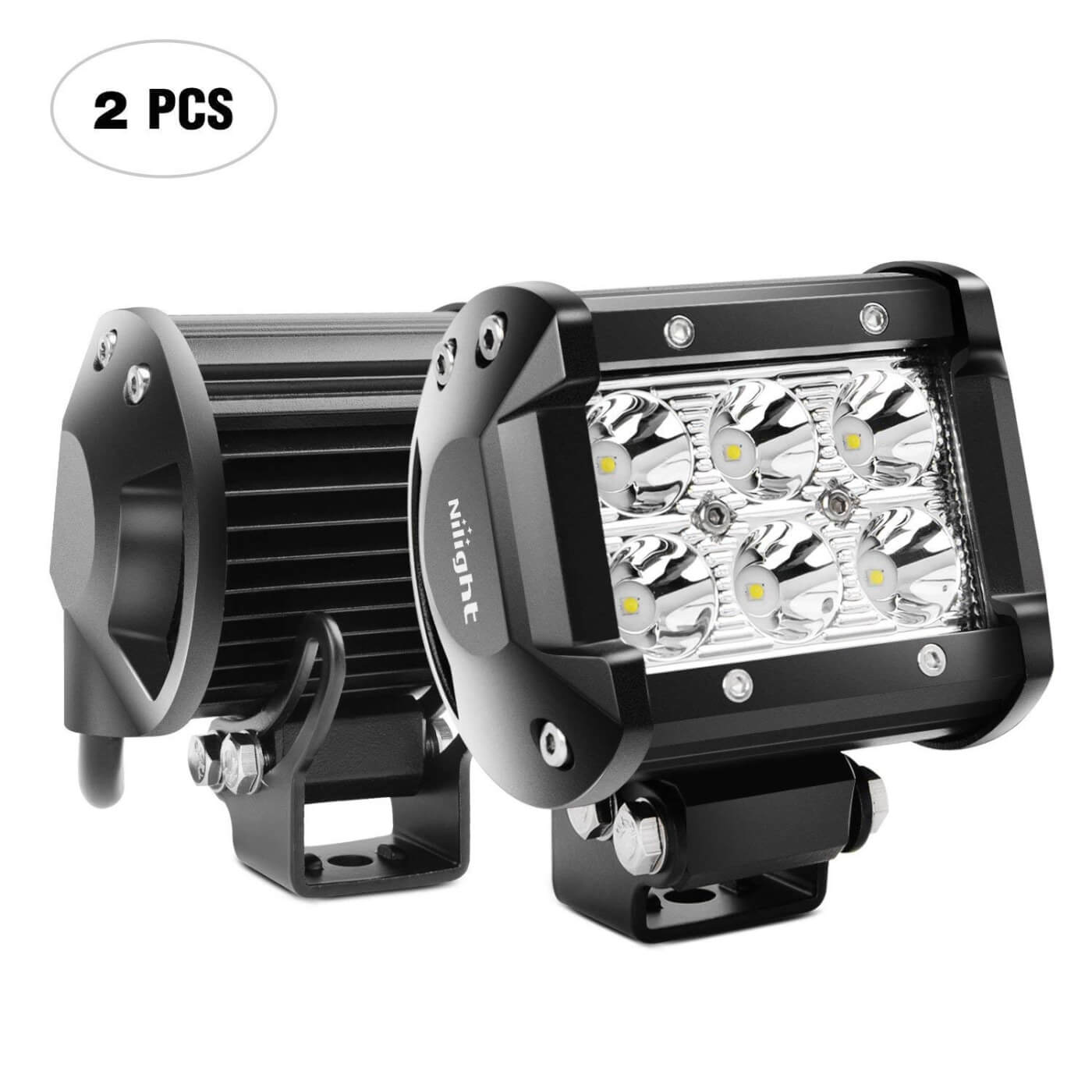 The Nilight 2 pack are great back up lights, rock lights, camper lights, or for whatever you can think of. Light up the world! Plus, they're $12, how could you go wrong!?!?
Diesel World offers complete coverage of diesel powered vehicles. Some of the products you'll see featured in this story are affiliate links, which means if you click through and make a purchase, DW will earn a commission at no extra cost to you.