Super Bumpers
WHAT IT IS:
Bolt-On Replacement Truck Bumpers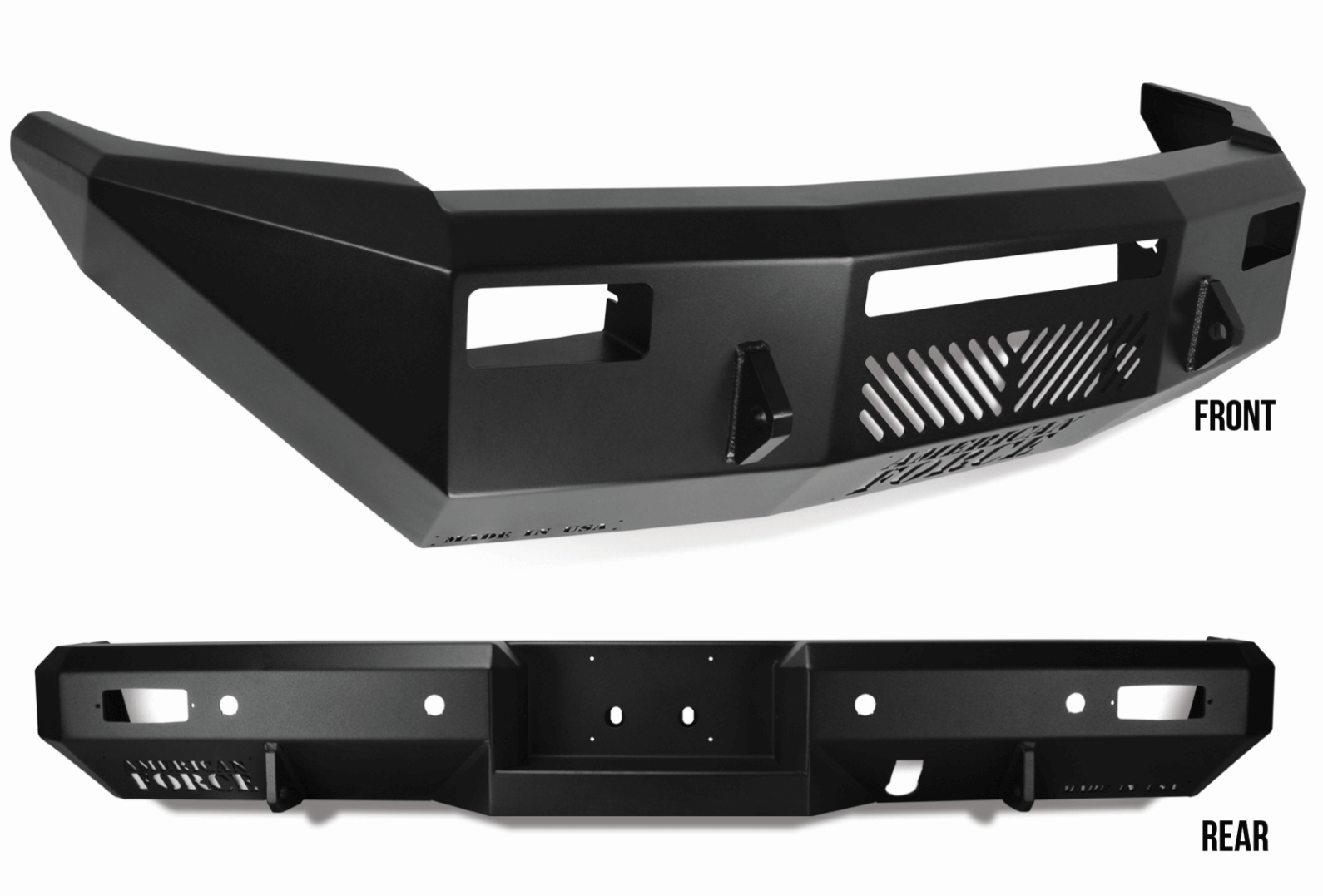 WHY YOU WANT IT:
American Force—a leading manufacturer of custom forged aluminum wheels—has entered the bumper market with a new line of replacement custom bumpers. The line will focus on strength, design and durability. All bumpers will be direct replacement, bolt-on units, that won't require any cutting or drilling. Instead, you can expect an easy installation, bolting on directly to the factory hard points. The new line will also have the ability to accommodate LED lights. A winch of up to 12,000 lbs. capacity can also be fitted into the steel versions. All can be ordered raw and ready for paint, or textured powder-coated black. These purpose-built American-made bumpers will be available in heavy-duty steel or lightweight aluminum construction.
WHERE TO GET IT:
American Force Wheels
786.345.6301
Friction Fix
WHAT IT IS:
Intabulator C3 Allison Friction Disc
WHY YOU WANT IT:
Sun Coast's New "Intabulator" Allison 1000 C3 friction disc is a directional (ID to OD) friction disc made from Raybestos advanced high-energy friction materials. These friction discs utilize Sun Coast's signature pattern that retains oil and lifts or floats the steel off the friction service to promote cooling and create less drag. The Intabulator C3 disc will get the job done for any occasion—daily driving, sled pulling or drag racing.
WHERE TO GET IT:
Sun Coast Converters Inc.
800.868.0053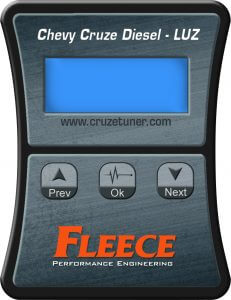 Tuner
WHAT IT IS:
Power Tuner for Chevy Cruze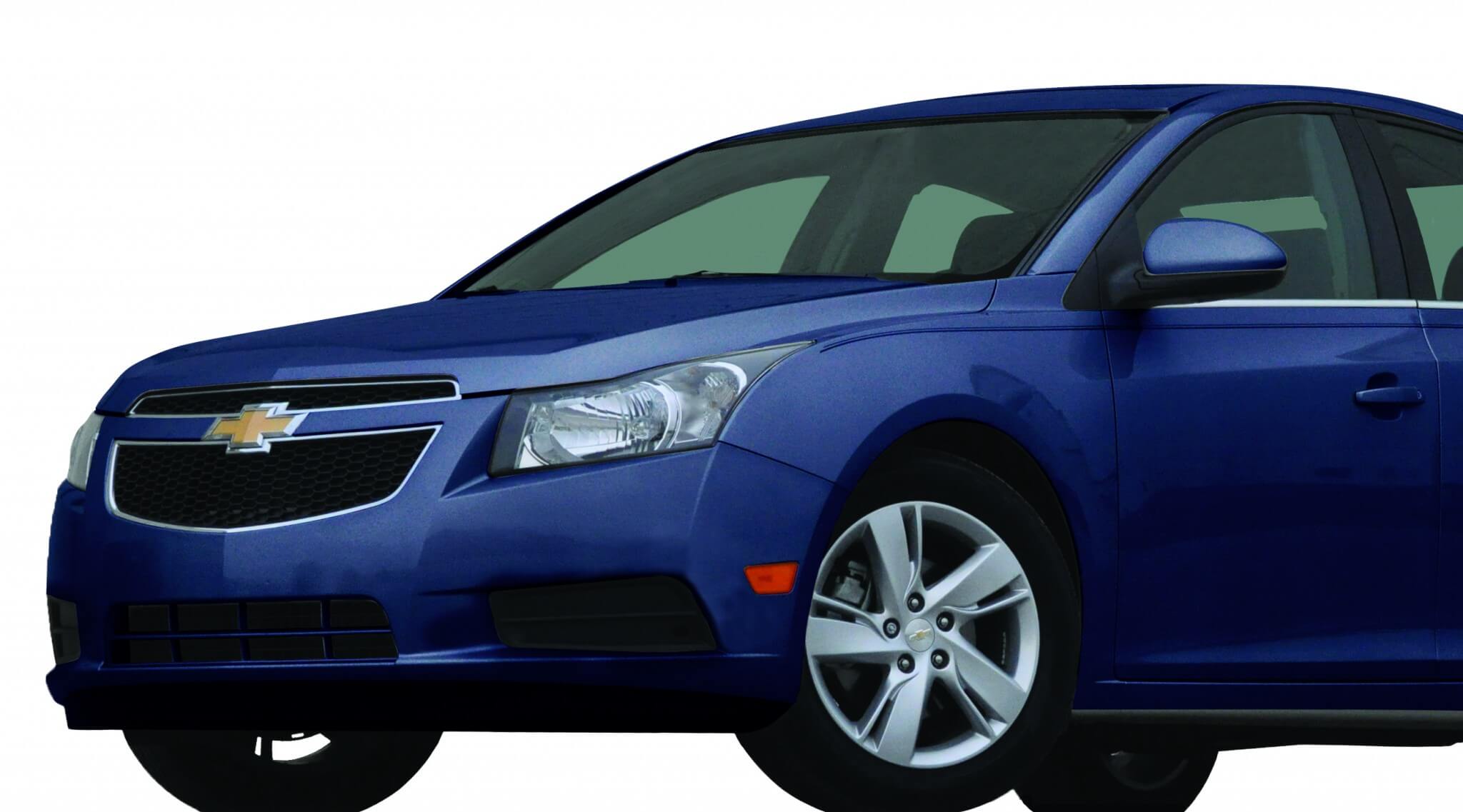 WHY YOU WANT IT:
Fleece Performance is proud to release their performance tuner for the Chevy Cruze diesel. The tuner comes loaded with three tuning options: a stock tune, 30-hp tune and a 50-hp tune. All tunes retain the factory emissions equipment and attain similar fuel economy to the factory calibration when driven in a similar manner. Features and benefits include increased throttle response, smooth driving characteristics, increased top-end performance, factory emissions intact, reduced torque limiting and update capabilities.
WHERE TO GET IT:
Fleece Performance Engineering
855.839.5040
Something Wicked
WHAT IT IS:
Wicked Wheel 2 Turbo Wheel for Fords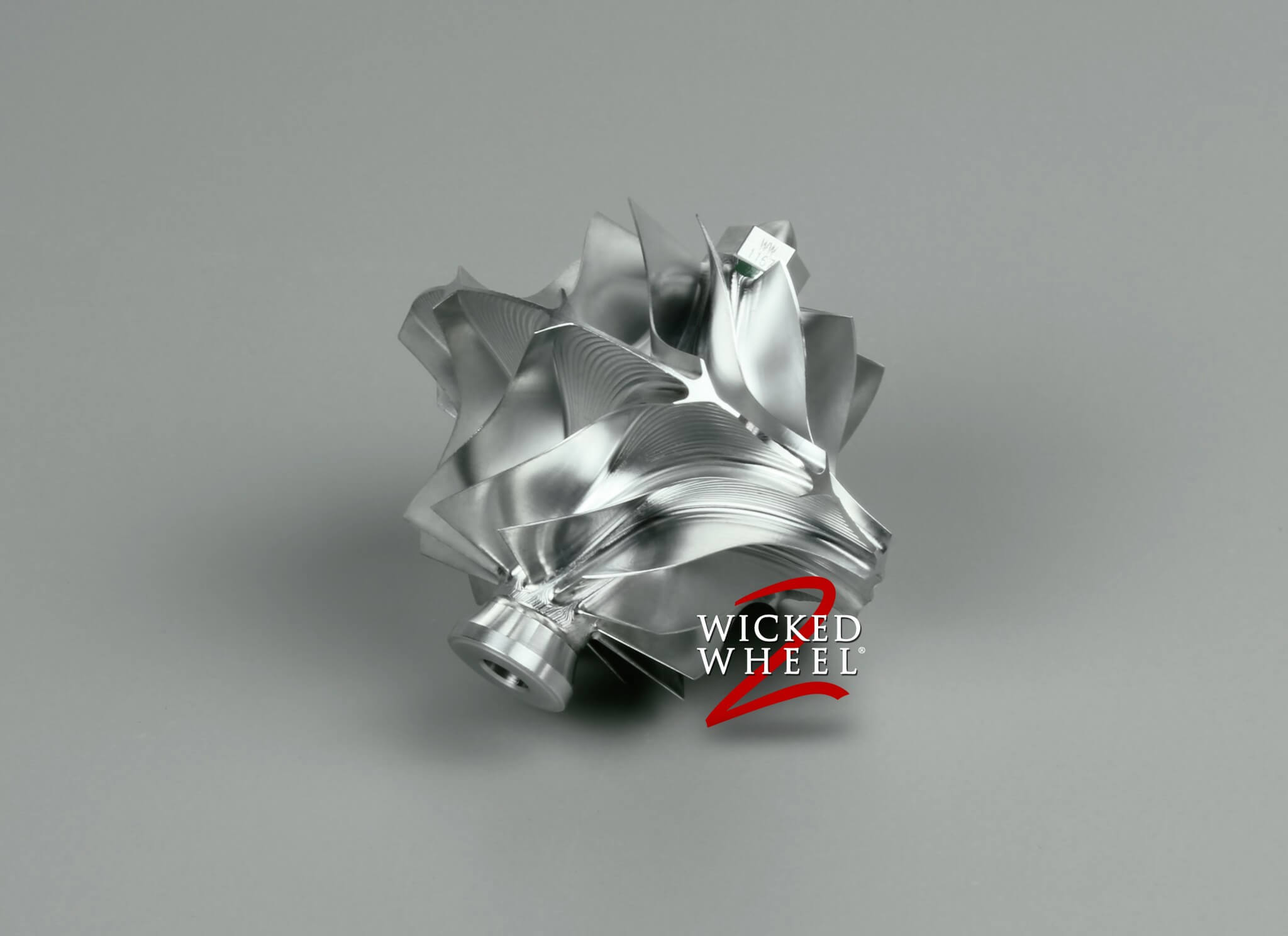 WHY YOU WANT IT:
Dieselsite now offers the Wicked Wheel 2 turbo wheel for the 2011-2014 Ford 6.7L. Wicked Wheel 2 utilizes a twin compressor wheel on a single turbine shaft to greatly improve throttle response and horsepower. It does this by significantly increasing the amount of airflow through the turbo and increasing boost. This custom compressor wheel is a direct replacement for the stock wheel on the Ford 6.7L Power Stroke. No modifications are needed for the installation. Made from a solid billet of a special aluminum alloy, it's stronger and lighter than the OEM wheel, but has a larger exducer and more blade surface area.
WHERE TO GET IT:
Dieselsite
888.414.3457
Improved Fuel Flow
WHAT IT IS:
High-Performance Fuel/Air Separation System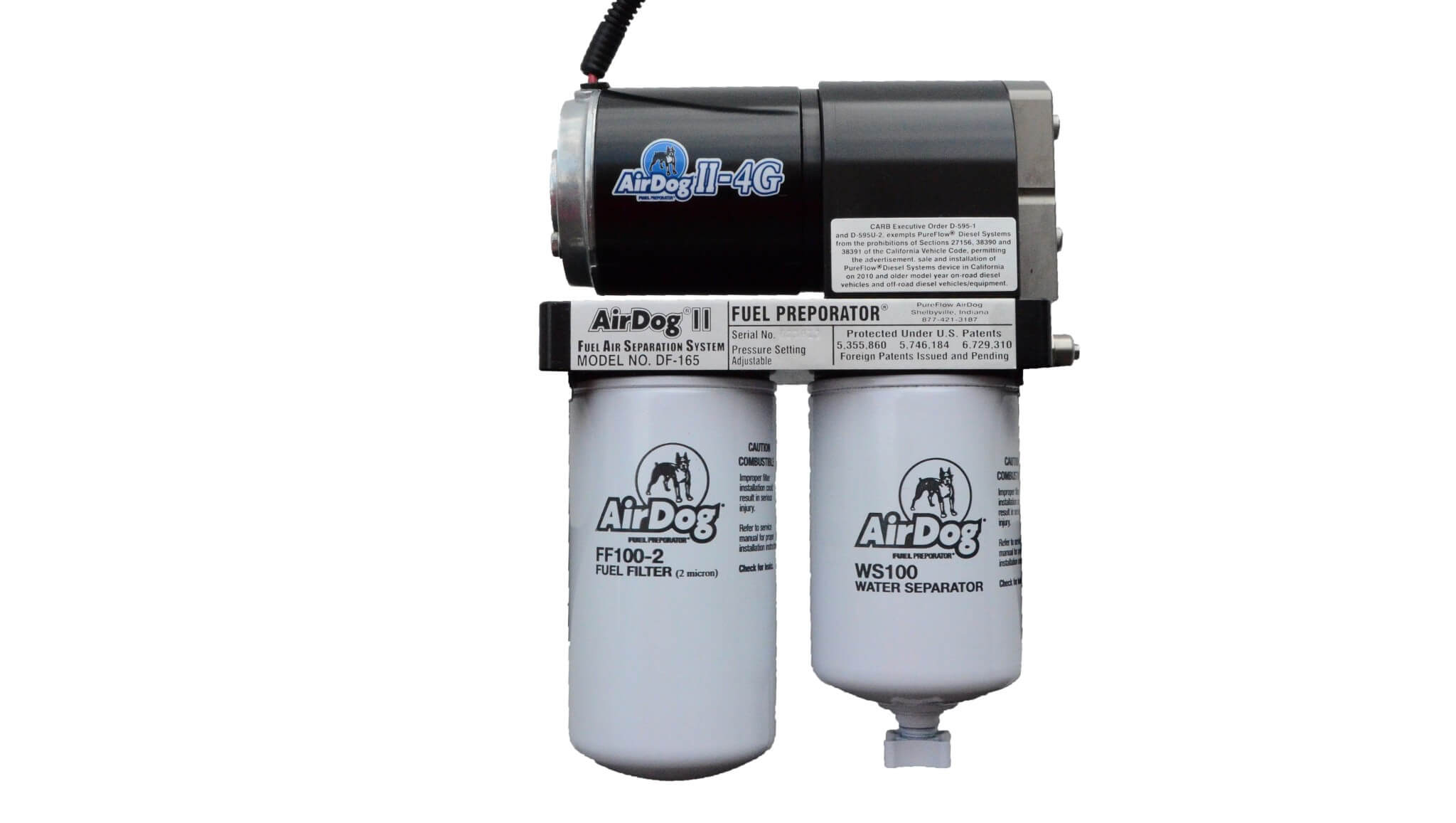 WHY TO YOU WANT IT:
PureFlow AirDog just released the new AirDog II-4G, the next generation of the fuel air separation system. AirDog II-4G is a lightweight, heavy-duty fuel/air separation system. The new pump introduces an intermediate pump shaft that moves the electric motor away from the fuel, eliminating "wet motor" issues. Its ability to self-align and an improved low-amperage motor make the 4G pump efficient, long lasting and more enjoyable for diesel owners. The AirDog II-4G is available in 165 gph, which is recommended for a modified diesel pickup truck. Applications are available for most models of Ford, Chevy and Dodge/Ram.
WHERE TO GET IT:
PureFlow
317.421.3180
A Better Bridge
WHAT IT IS:
Duramax Cast Intake Bridge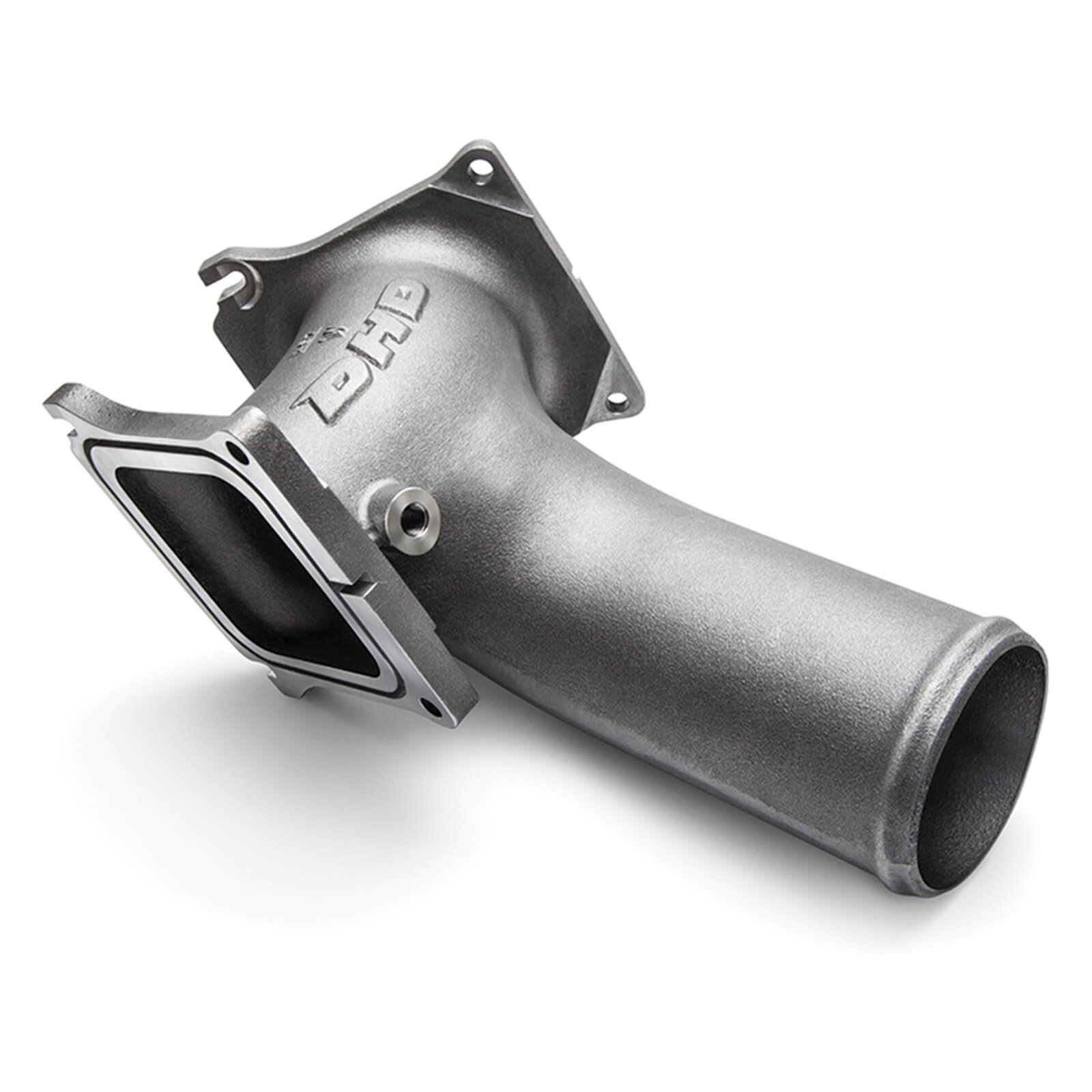 WHY YOU WANT IT:
The new DHD super-high flow cast intake bridge increases airflow 54 percent over stock. The new bridge is sand casted out of aluminum and features a one-piece design that allows it to take advantage of the entire flange surface. The heavy-duty cast bridge will not collapse under the stress of a T-bolt clamp like the fabricated tube units do. The smooth-bore design is ideal for the custom builder or performance shop. The output side uses a bead-rolled end and is easily adapted to any plumbing using a 3-in. silicon boot and T-bolt clamp. Improved CFM flow is the result, along with horsepower and torque increases, reduced drive pressure and eliminating boost leaks from the factory two-piece design. Fitments include 2006 to 2010 LBZ and LMM Duramax diesel vehicles.
WHERE TO GET IT:
Dirty Hooker Diesel
989.479.0444
Air Lifted
WHAT IT IS:
Air Suspension for Ford Super Duty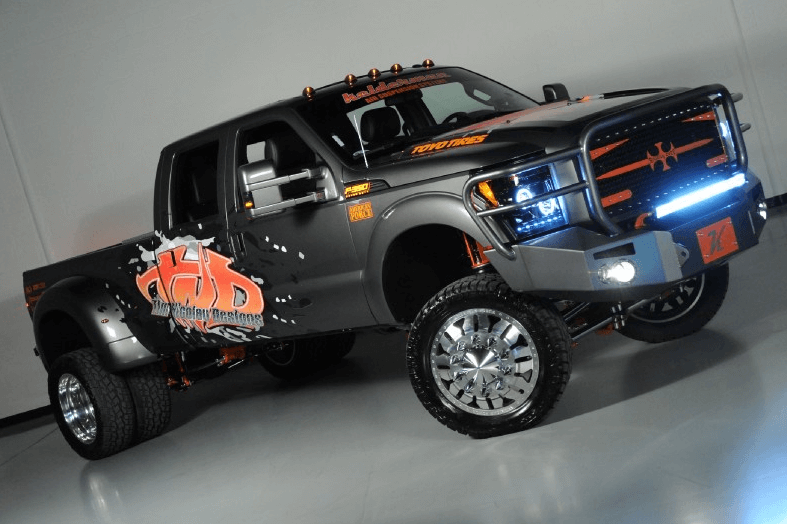 WHY YOU WANT IT:
Kelderman Air Suspension Systems has developed a 4- to 6-in. lift kit that'll get your 2011 and newer Ford Super Duty pickup truck in the air without losing its weight-carrying capabilities. The rear leaf springs of the truck are removed, and a Kelderman four-link rear air suspension allows the rear of the truck to ride entirely on air. Incorporating an industrial-size air bag with the extremely durable four-link rear allows for improved ride quality and carrying capacity. Kits come with automatic controls featuring three programmable ride heights. The standard Fox shocks are available in a black, chrome or brushed finish. Custom powder coat and chrome finishes are also available.
WHERE TO GET IT:
Kelderman Air Suspension Systems
800.334.1650
Keep The Sway Away
WHAT IT IS:
Blue Ox Anti-Sway Bar for Diesel Pusher Motorhomes

WHY YOU WANT IT:
You are likely familiar with the need to upgrade your anti-sway bar (also called sway-bar) on your diesel truck. It helps stabilize your ride when carrying loads, towing or driving on twisty roads. The same can be said for that diesel motorhome you like to take on vacation. Anti-sway bars are designed to eliminate the excessive side-to-side movement, which is often referred to as body roll. This can be particularly noticeable when going around corners or curves, and entering and exiting driveways. Blue Ox anti-sway bars are heat treated with a tensile strength of up to 180,000 psi, have forged ends on all models, are made in the USA and have a lifetime warranty.
WHERE TO GET IT:
Blue Ox
800.288.9289
A Bright Idea
WHAT IT IS:
LED-Ready Truck Grille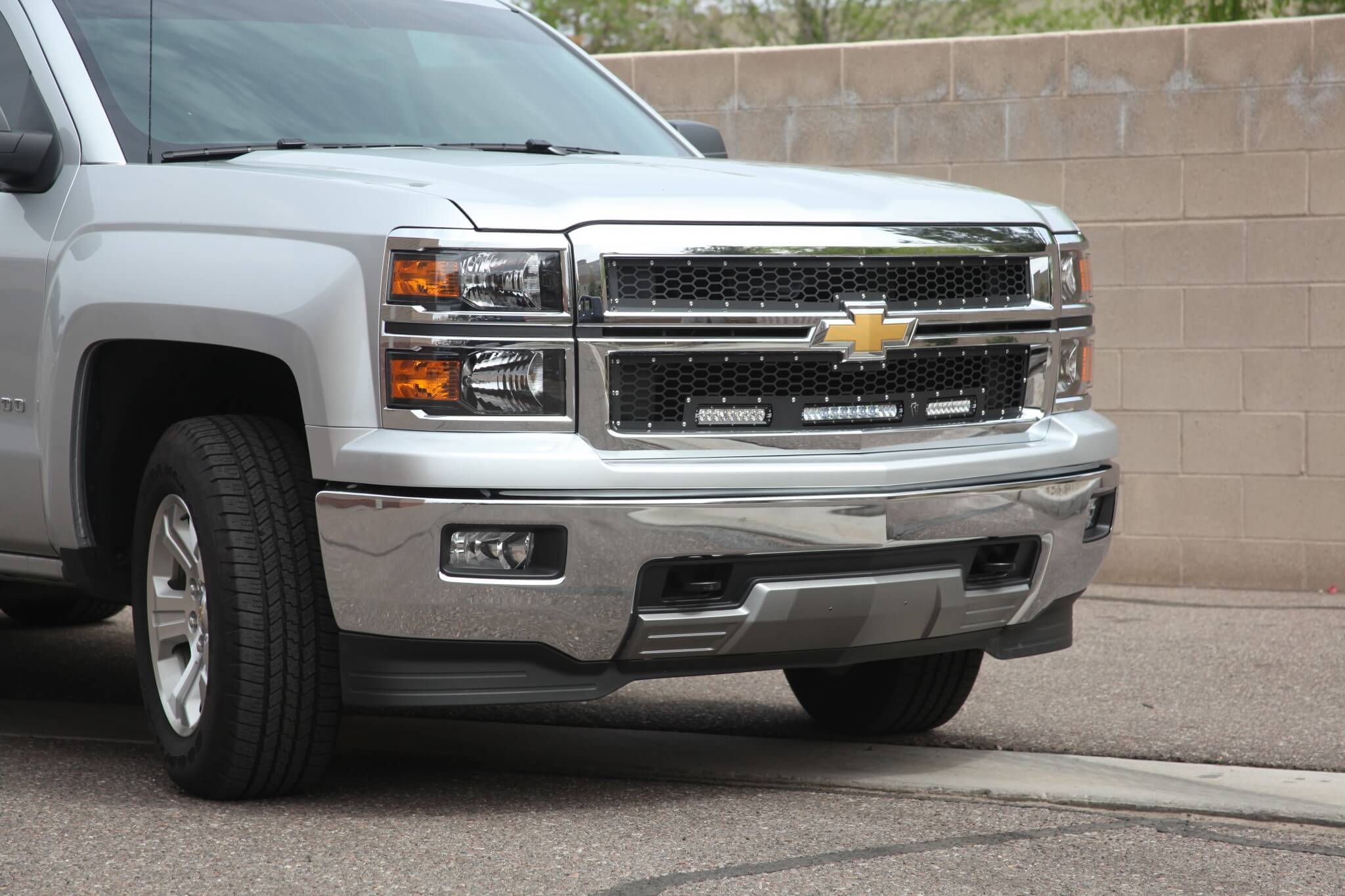 WHY YOU WANT IT:
LED lighting is all the rage. Not only do LED lights look cool, they provide high-quality light when you need it and the LEDs last much longer than conventional bulbs. Rigid Industries has now introduced a series of LED grilles that not only spruce up the look of your truck, but also are able to incorporate high-output LED lights. The grille can be installed with or without the LED lighting and LED lights can be added later if desired. Available for 2014 Chevy Z71, 2004 to 2008 Ford F-150, and 2008 to 2010 Ford F-250/F-350 trucks. DW
WHERE TO GET IT:
Rigid Industries
480.655.0100