6.0 POWER STROKE HEADERS
WHAT IT IS:
Stainless Steel Tubular Headers for 2003-2007 6.0L Power Stroke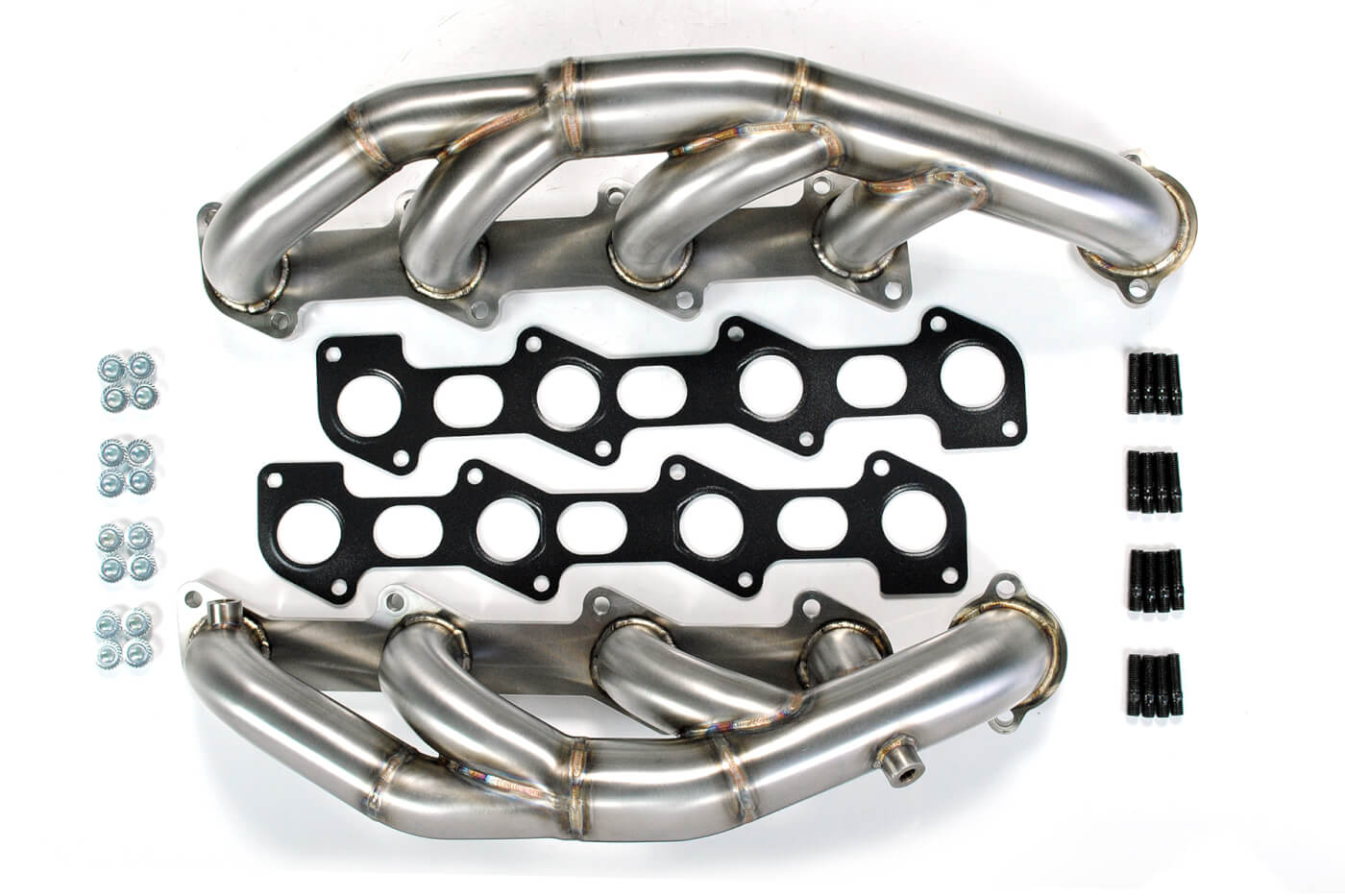 WHY YOU WANT IT:
Exhaust headers are a popular mod for gas engines, but not commonly seen in diesels. Sinister Diesel claims their new tubular headers for the 6.0L Power Stroke yield an increase of 27 hp and 56 lb-ft over stock and 27 hp and 99 lb-ft on an engine with a performance tune. These stainless-steel headers are TIG welded and feature CNC-machined flanges, and are available in raw, ceramic and heat-wrapped finishes.
WHERE TO GET IT:
Sinister Diesel
888.967.8823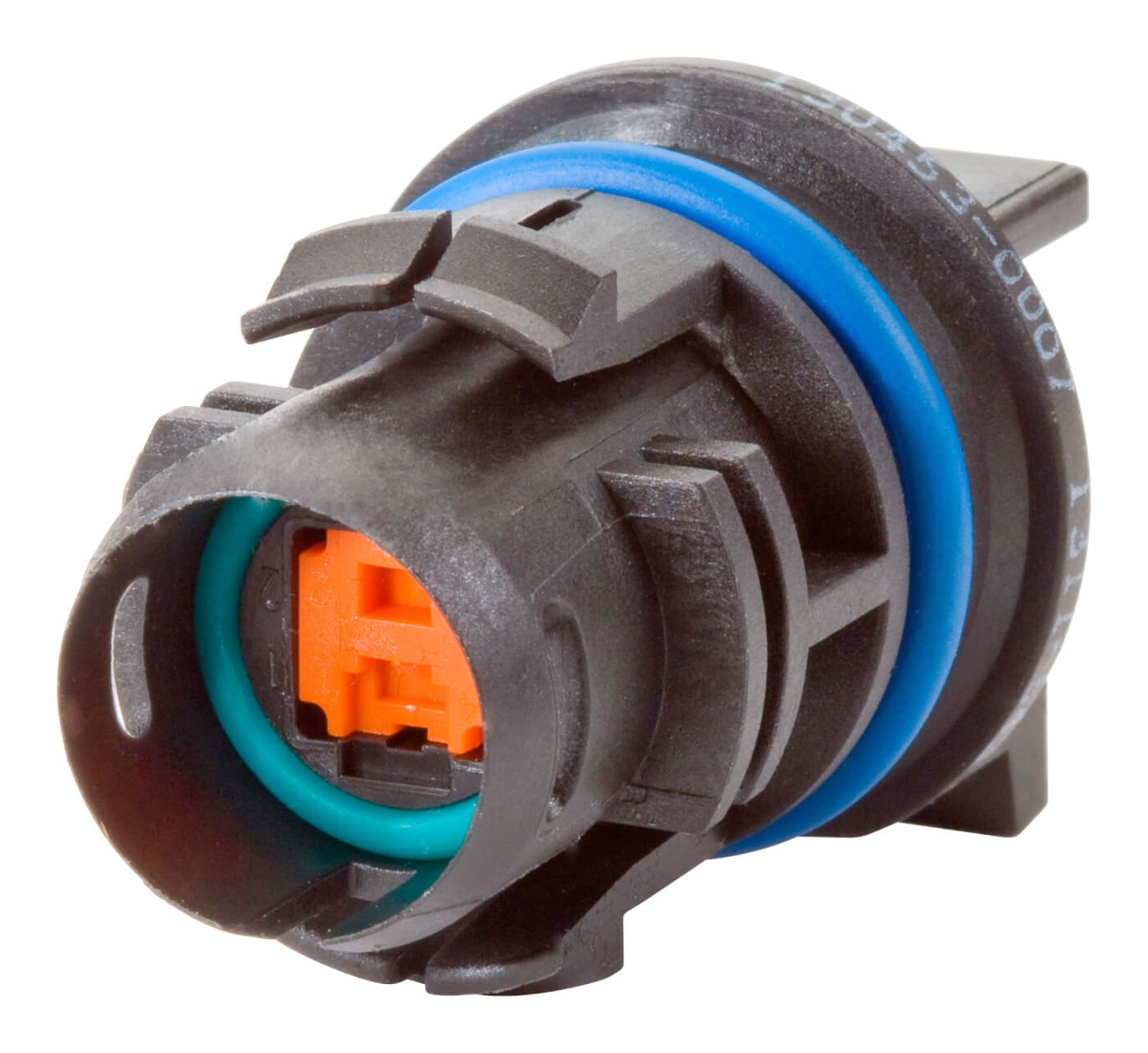 FORD INJECTOR PLUG FIX
WHAT IT IS:
Replacement Injector Connector
WHY YOU WANT IT:
Under-hood temperature extremes can be very hard on plastic wire harness plugs. The Power Stroke's AP0040 injector plug, also known as the side injector plug, is prone to damage, and the usual fix is to replace the entire harness. Alliant Power now makes a replacement plug body that fits 2003-2007 F-Series/Excursion and 2004-2010 E-series diesels. Installation requires special tools, but the replacement plug is far less expensive than an entire harness.
WHERE TO GET IT:
Alliant Power
866.283.1785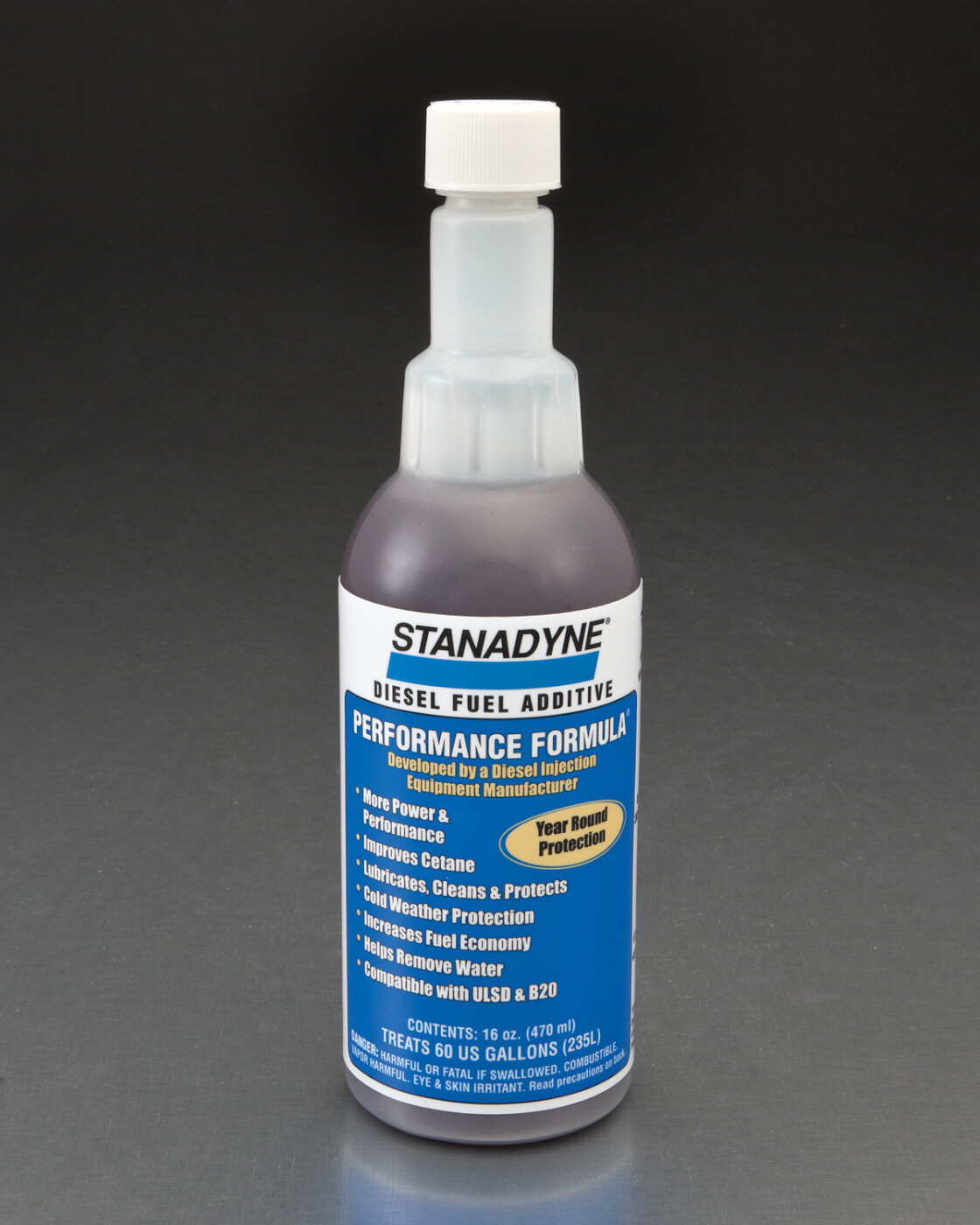 PERFORMANCE DIESEL ADDITIVE
WHAT IT IS:
Stanadyne Performance Formula Diesel Fuel Additive
WHY YOU WANT IT:
The Stanadyne Corporation is best known for making diesel fuel injection systems, and they recently began offering a line of diesel fuel additives. Stanadyne claims their Performance Formula cleans the fuel system, improves combustion, and adds lubricity to ultra-low sulfur diesel fuel (ULSD), while increasing cetane and preventing cold-weather gelling.
WHERE TO GET IT:
Stanadyne Corporation
860.525.0821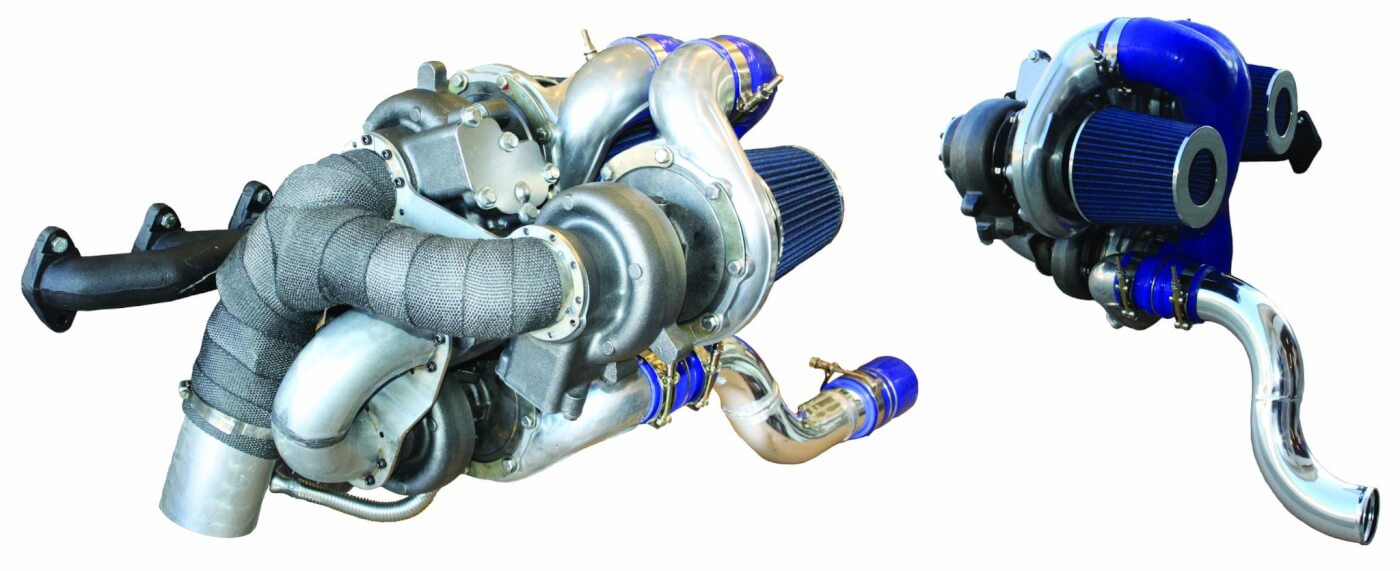 CUMMINS TRIPLE TURBO KIT
WHAT IT IS:
DPS Triple Turbo Kit for 1994-2007 Dodge Cummins 5.9L
WHY YOU WANT IT:
Obviously, the more air the turbocharger can push into the engine, the more power it can make. The DPS Triple Turbo Kit consists of two parallel turbos compounded with a single turbo, allowing for quick spool-up and massive airflow. DPS recommends the kit for trucks over 650 horsepower, with turbos sized for applications up to 1,200 hp. This kit modifies the exhaust system, so it may not be legal for street-driven trucks.
WHERE TO GET IT:
Diesel Power Source
801.930.8404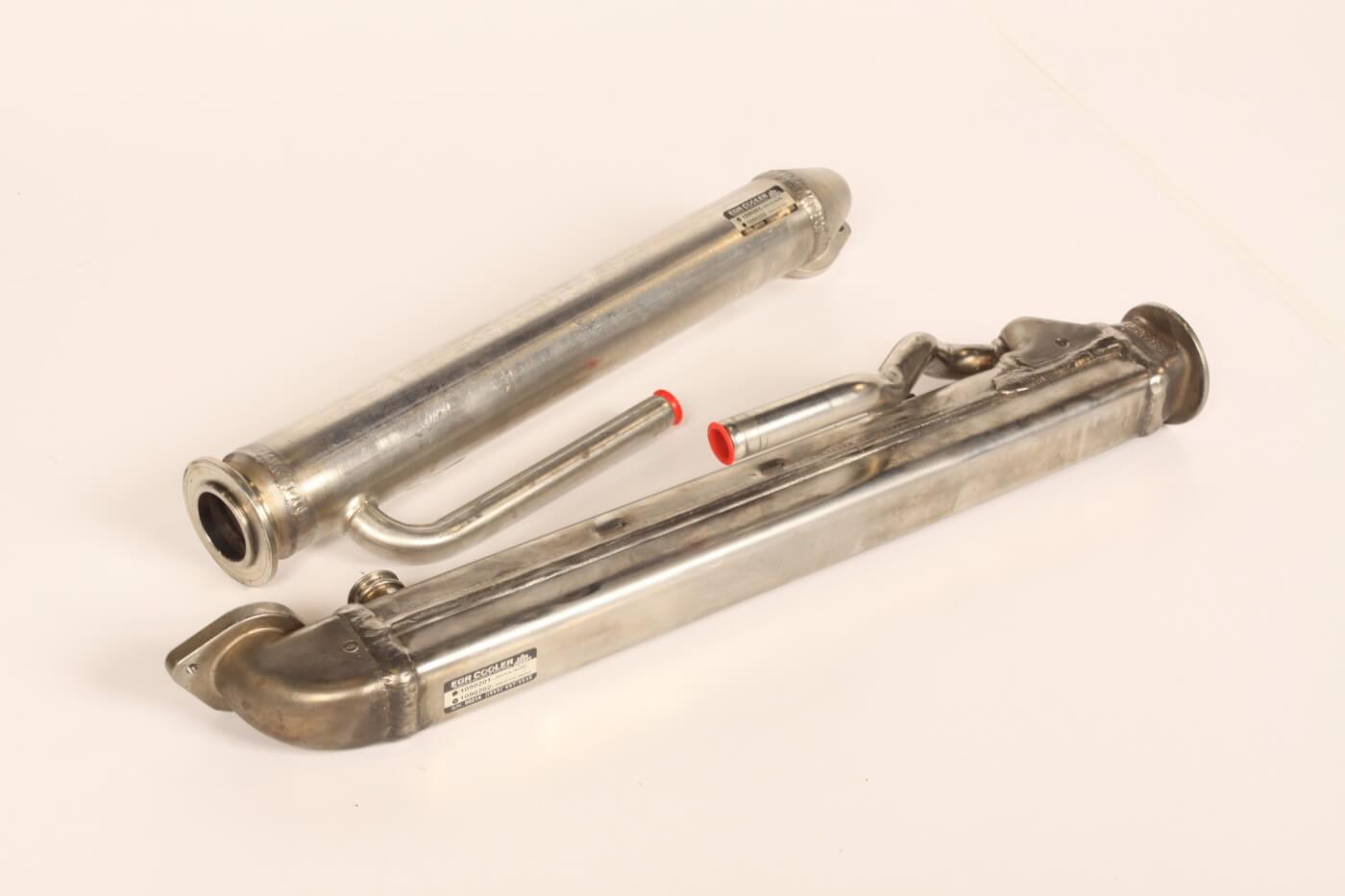 FORD INTERCOLER TUBE
WHAT IT IS:
aFe BladeRunner 3-Inch Intercooler Tube for 2008-2010 Ford 6.4L
WHY YOU WANT IT:
The more you can streamline the flow of air in and out of your engine, the more power it can produce. aFe says its new BladeRunner Intercooler Tube flows 15 percent better than stock, increasing power and reducing exhaust gas temperature (EGT). The BladeRunner uses the factory mounts, has two 1/8-inch ports for owner-installed accessories (such as temperature sensors or methane injection equipment) and includes hoses, couplings and clamps for installation.
WHERE TO GET IT:
aFe Power
888.901.7693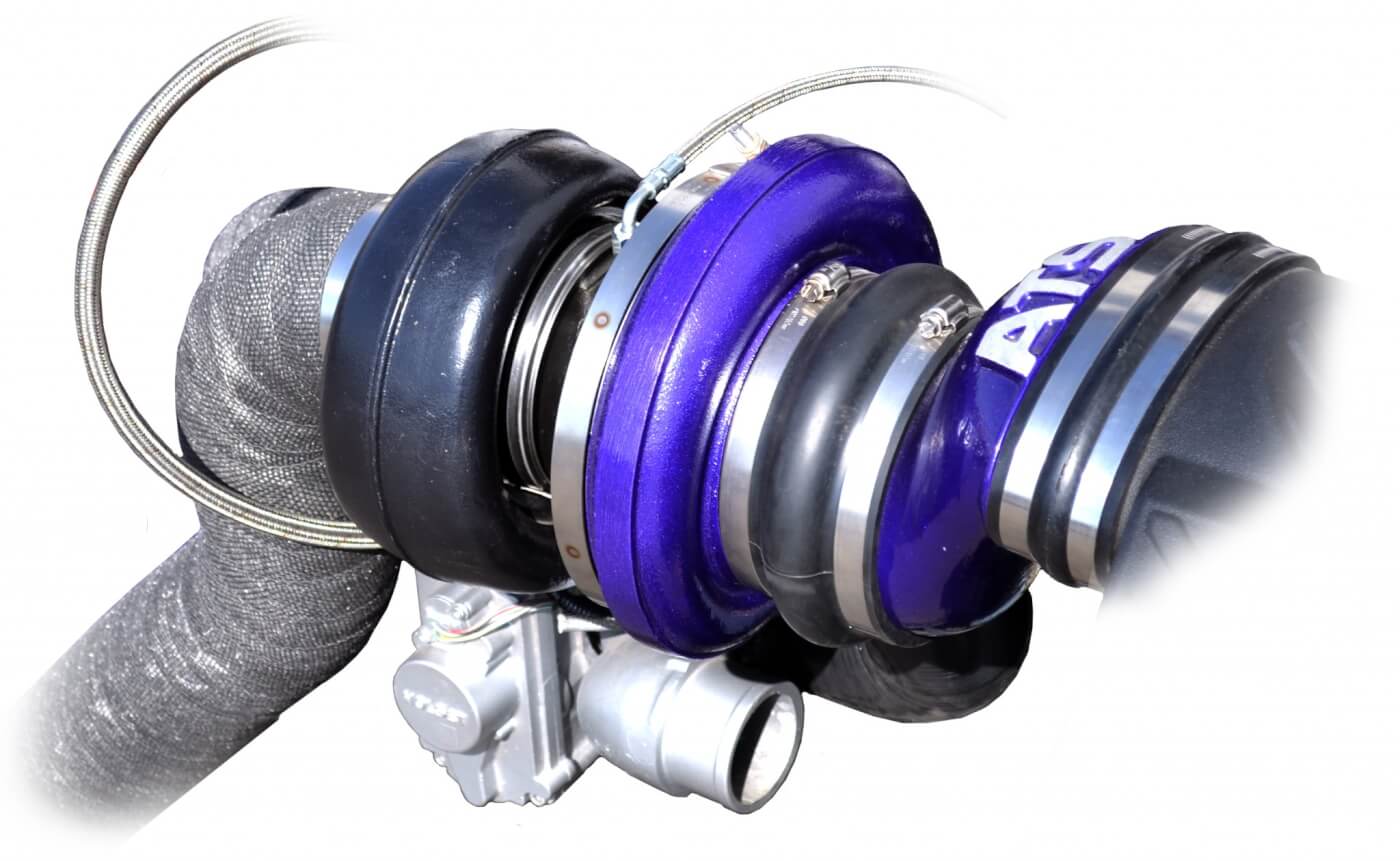 CUMMINS COMPOUND TURBOS
WHAT IT IS:
ATS Aurora Plus 7500 Turbo Kit for 2007.5-2012 Dodge/Cummins
WHY YOU WANT IT:
Compound turbo kits give your truck a broad, flat torque curve while reducing EGT. The ATS Aurora Plus 7500 kit combines the 80mm ATS 7500 turbocharged with the factory VGT turbo. It includes a cold air intake and is designed to work with all factory emissions equipment intact.
WHERE TO GET IT:
ATS Diesel Performance
866.209.3695

ANTI-SWAY BAR FOR DIESEL PUSHERS
WHAT IT IS:
Blue Ox Roadmaster Anti-Sway Bar for Motorhomes
WHY YOU WANT IT:
An anti-sway bar (also known as an anti-roll bar) is a metal bar that reduces body roll by resisting movement of the suspension. They're commonly used in cars to improve cornering performance. Blue Ox has introduced front- and rear- anti-sway bar for diesel pusher motorhomes, which reduce side-to-side motion and excessive body lean in turns. According to Blue Ox, the bar is heat-treated with a tensile strength of up to 180,000 psi, and is made in the USA.
WHERE TO GET IT:
Blue Ox
800.288.9289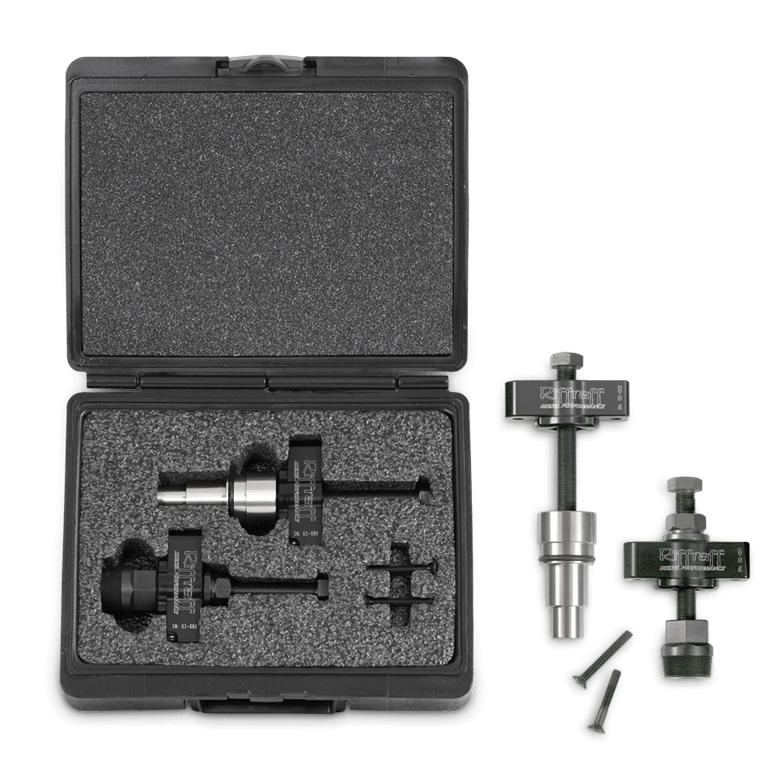 FORD 7.3L INJECTOR CUP TOOL
WHAT IT IS:
7.3L Injector Cup/Sleeve Tool Set
WHY YOU WANT IT:
Riffraff Diesel Performance, which specializes in the 7.3L Power Stroke engine, has developed a tool designed for simple removal and precise installation of injector cups. The removal tool threads into the damaged cup without creating filings or chips that can fall into the engine, while the installation tool is designed for easy and accurate placement. Both tools fasten to the injector mounting holes, so the injector cups can be removed and replaced without the need to remove the rocker arms.
WHERE TO GET IT:
Riffraff Diesel Performance
541.879.1052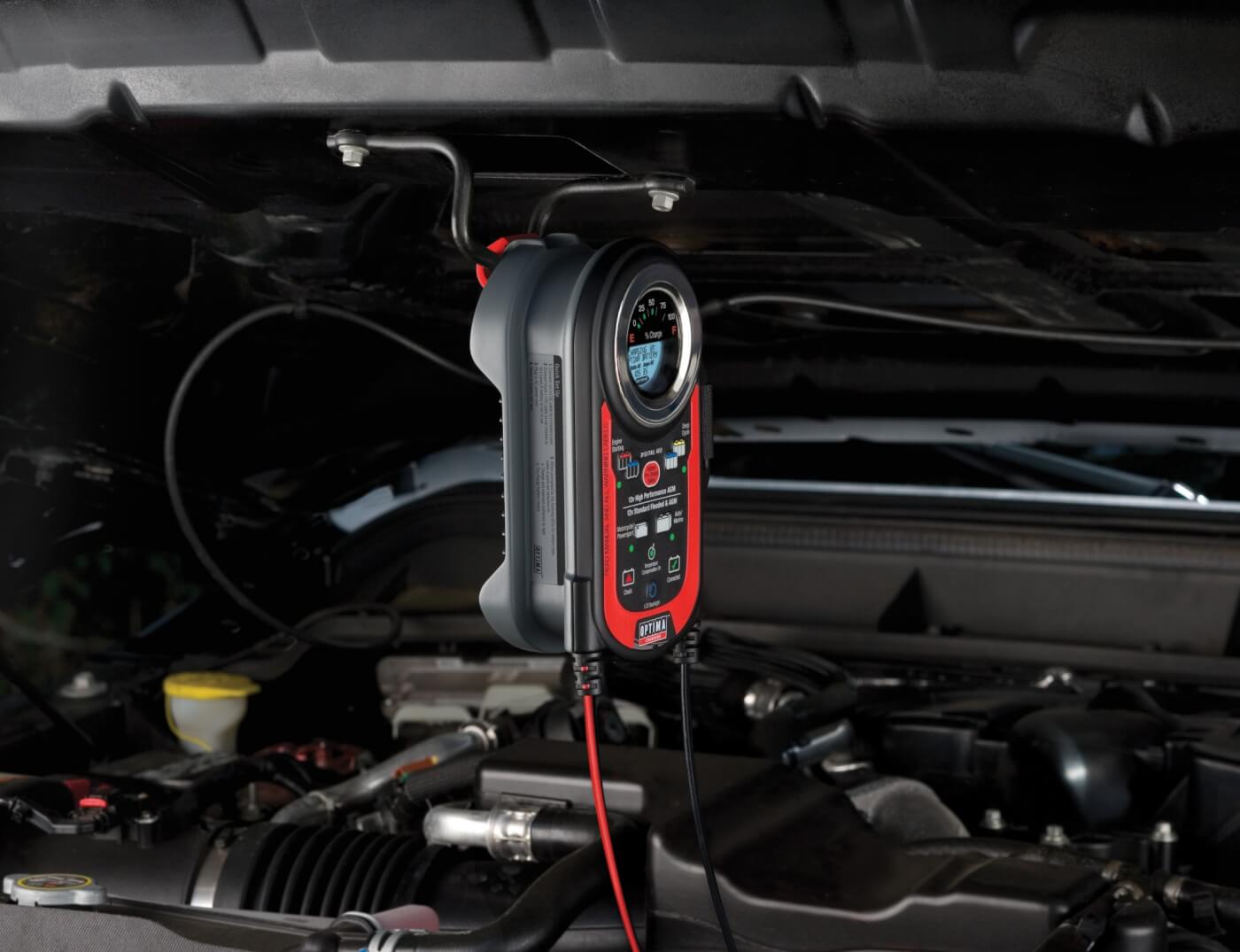 BATTERY MAINTAINER
WHAT IT IS:
OPTIMA Digital 400 Performance Charger and Maintainer
WHY YOU WANT IT:
A battery that sits is a battery that's likely to go dead, which is why a battery maintainer is a smart buy for vehicles that are not driven often. Optima's Digital 400 Performance Charger and Maintainer keeps the battery healthy during storage. It works as a regular battery charger with a charge rate of up to four amps and features reverse polarity and over-temp protection, and Optima claims that it can recover discharged batteries that other chargers would be unable to save. DW
WHERE TO GET IT:
OPTIMA Batteries
888.867.8462