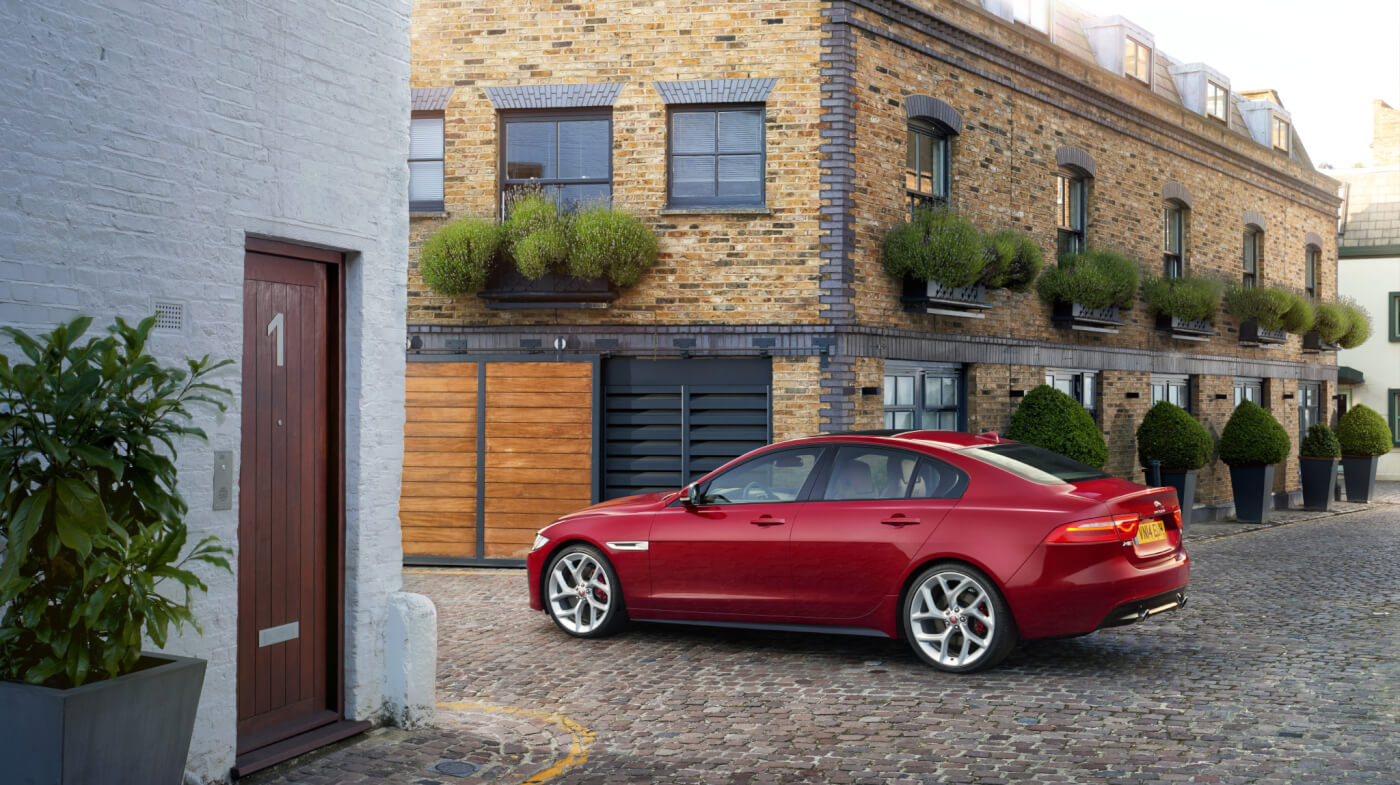 Diesel Jaguar
The all-new Jaguar XE sports sedan is slated to arrive in U.S. Jaguar showrooms in spring, 2016. The aluminum-intensive Jaguar XE compact sports sedan will join the modern Jaguar sedan lineup alongside the all-new Jaguar XF and Jaguar XJ sedans.
XE 20d will feature a front-engine, longitudinal rear-wheel-drive layout, with the capability of accepting all-wheel drive.
The 2016 fuel economy leader will be the Jaguar XE 20d powered by the company's new Ingenium 2.0 liter, four-cylinder diesel powertrain delivering 180 hp and 318 lb-ft of torque. Mated with the eight-speed ZF 8HP45 automatic transmission, the Jaguar XE 20d will be the brand's most fuel-efficient model (EPA figures to be released at a later date).
Prerelease numbers indicate performance of a 0 to 60 time of 7.8 seconds and a top speed of 140 mph.
Regarding the all-new Ingenium family: they are compact, lightweight, low-emissions diesel and gasoline turbocharged engines that deliver both efficiency and performance. Having configurable and flexible common diesel and gasoline architecture enables maximum manufacturing efficiency, more variants, higher quality and greater speed to market.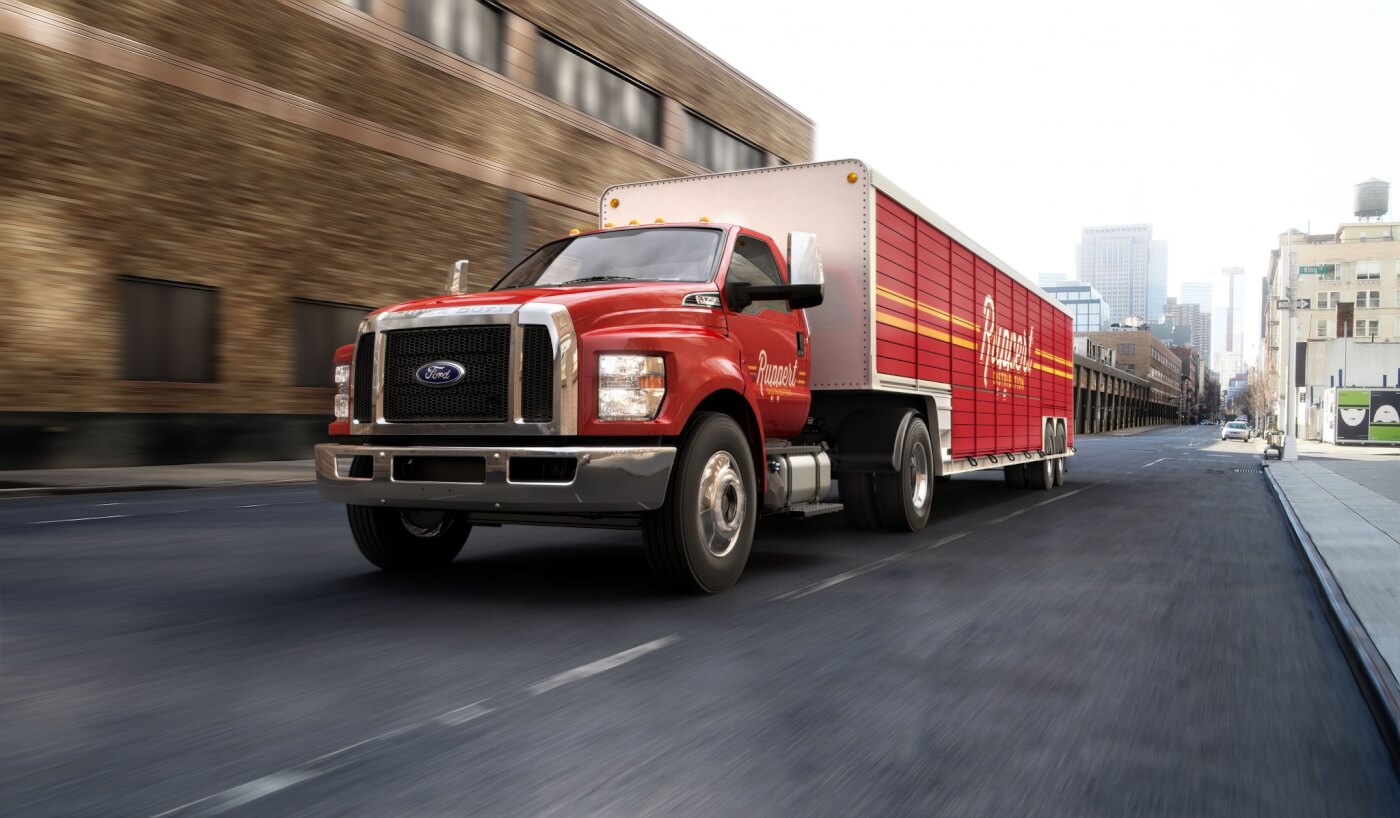 2016 Ford F-650/750 Quietest Ever 
The all-new Ford F-650 and F-750 trucks hit the road as the quietest ever for Ford in this class. These new medium-duty trucks can say this "thanks to its exclusive Ford-designed and -built 6.7-liter Power Stroke® V8 turbocharged diesel engine." Ford representatives say that both folks "inside and outside the truck will notice a quieter, more refined sound compared to the previous F-650/F-750's diesel engine."
They further state that the 2016 Ford F-650/F-750, powered by the Ford-designed and -built 6.7-liter Power Stroke V8 diesel engine, is 25 percent quieter inside the cabin at 60 mph than the previous model, with noise levels dropping to 68 decibels from 74 decibels. At idle, noise levels are improved as much as 45 percent, dropping to 48 decibels from 63 decibels.
Decibels measure the intensity and power of sound. Each 10-unit increase represents a 10-fold increase in sound power, so a 10 decibel sound is 10 times  more powerful than a zero decibel sound, and 20 decibels is 100 times stronger than zero decibels.
This noise reduction doesn't mean less power. Ford offers three diesel power levels available for the 2016 Ford F-650/F-750.
These are:
Best-in-class standard 270 horsepower, 675 lb.-ft. torque
300 horsepower, 700 lb.-ft. torque
330 horsepower, 725 lb.-ft. torque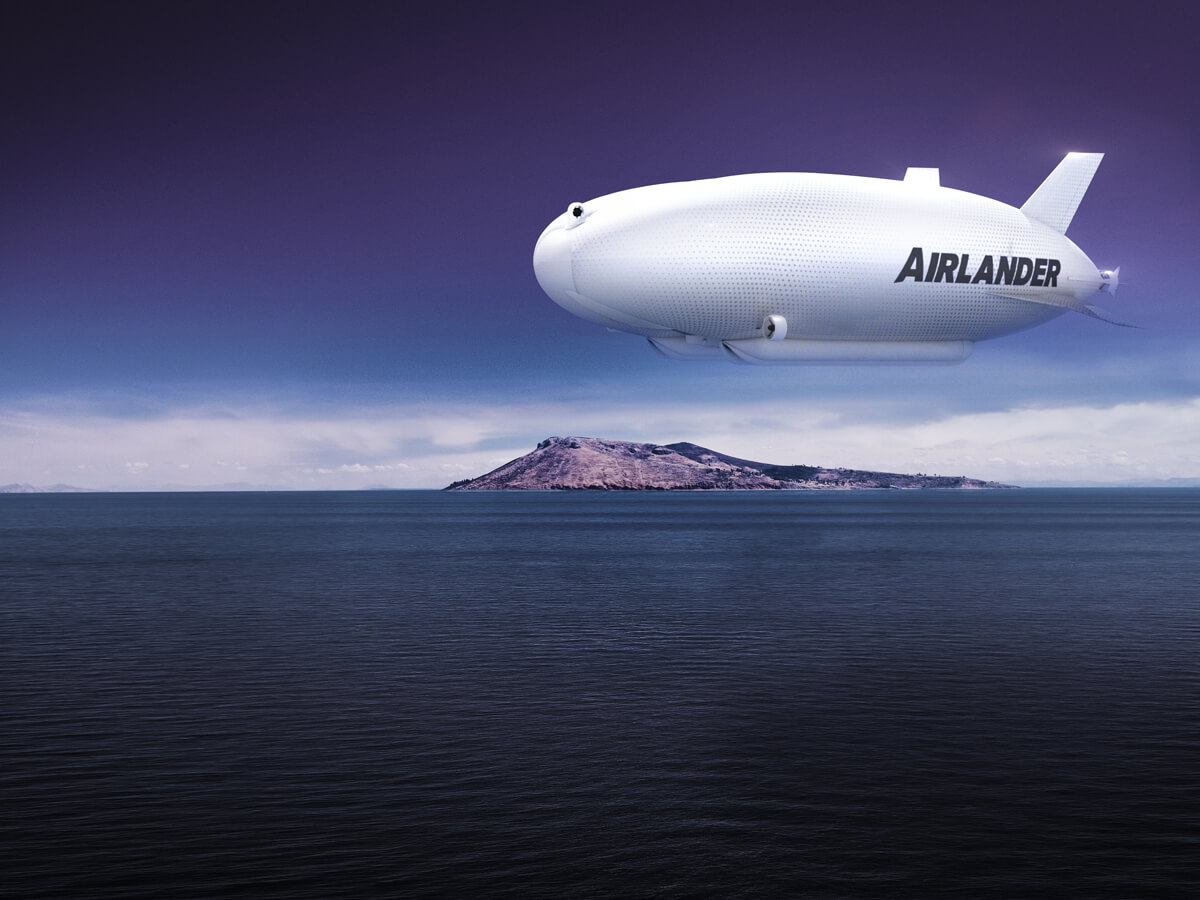 World's Largest Aircraft Runs Diesel
The Airlander 10 will soon launch and when it does, it will be the world's largest aircraft ever built. Created originally for the U.S. Army, this part blimp, part plane contraption was tabled due to budget cuts. Now British design company Hybrid Air Vehicles (HAV) has moved forward on the project for the civilian market.
The Airlander 10 gets the 10 from its ability to carry up to 10 tons of cargo. It will be just over 300 feet long and while helium is the lifting mechanism, diesel is essential, too. The Airlander 10 is said to have four 325-hp, turbocharged, V8 diesel engines to drive the maneuvering propellers. These diesels are essential for take-off, landing and directional control.
The Airlander 10 is designed to stay airborne for five days while carrying its maximum payload, operate in extreme weather conditions (+130 to -69 degrees Fahrenheit) and use 20-percent less fuel than existing heavy lift aircraft.
Test flights are to take off later this year, and HAV hopes to have the Airlander 10 in operation by 2016. Larger versions are already on the drawing board.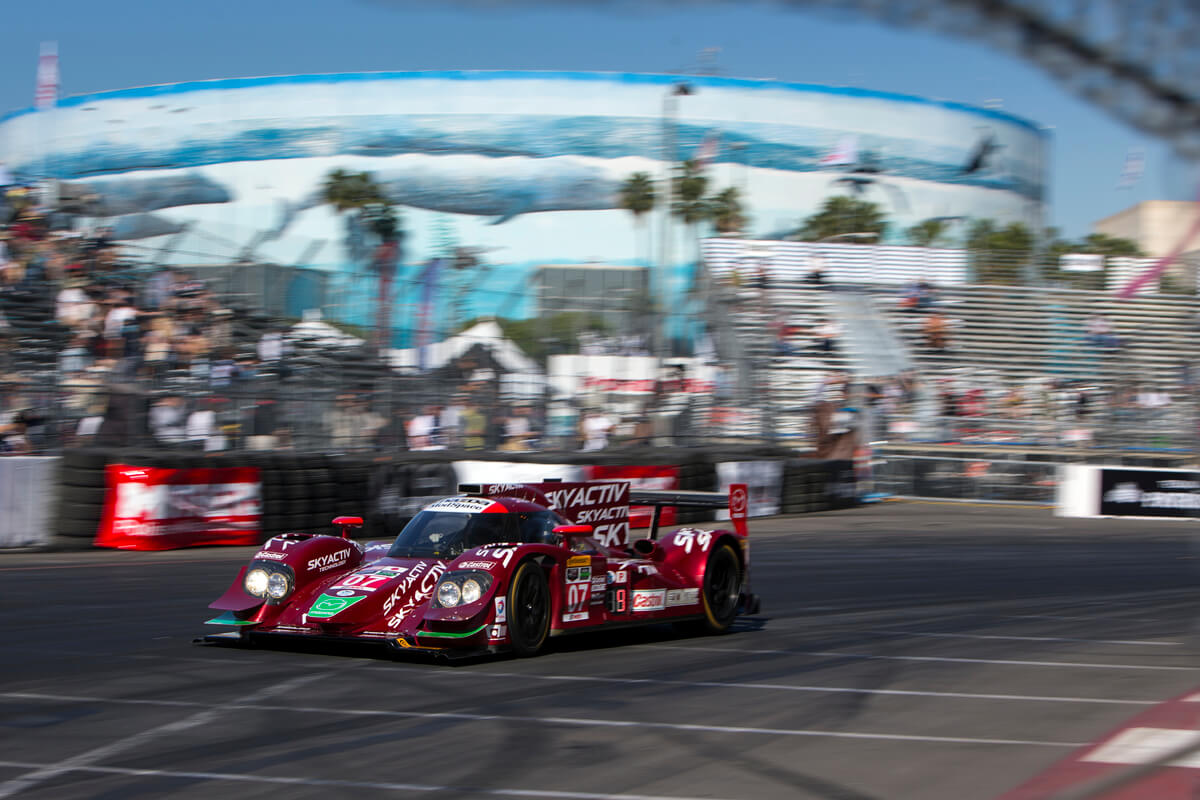 Mazda Diesel Racing
Mazda had a smooth run at the Tequila Patron Sports Car Showcase for the IMSA TUDOR United Sports Car Series on the city streets of Long Beach, Calif. Generally know as the Grand Prix of Long Beach, held this April 18 on the Long Beach Street Circuit, in Long Beach, Calif.
The two Mazda SKYACTIV diesel entries executed their race strategy with a smooth and steady run, finishing seventh and eighth in the Prototype category. In the opening stint, starting drivers Tristan Nunez and Tom Long ran in tandem in the No. 70 and No. 07 cars. The 100-minute race allowed each team to make only one pit stop to add fuel and make a driver change. A quick pit stop allowed Joel Miller in the No. 07 entry roll to a seventh-place tally, while Jonathan Bomarito brought home the No. 70 car to eighth place. Best of all, they did so without any issues. It seems bugs have been worked out of the Mazda diesel racers.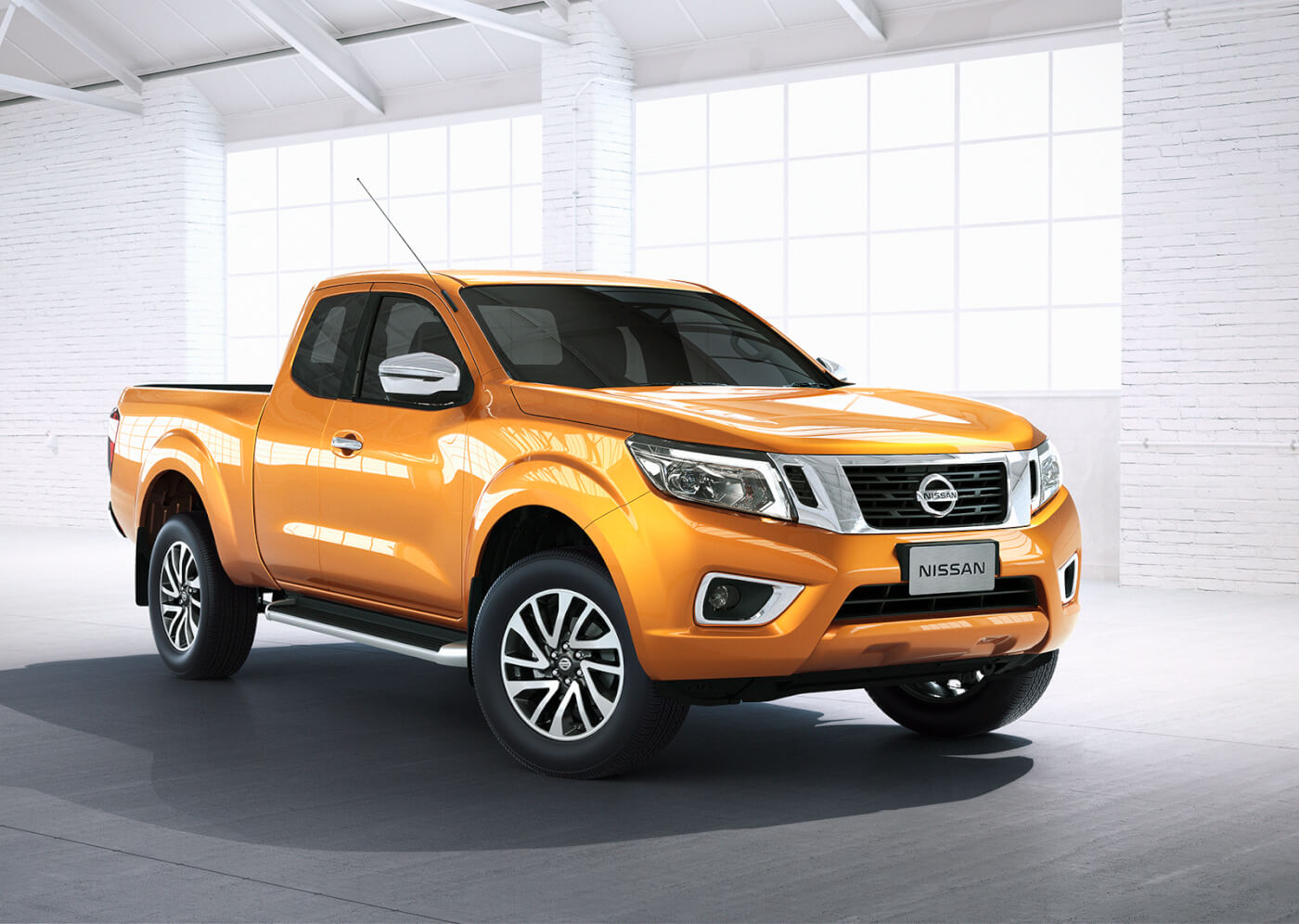 Mercedes-Benz Diesel Pickup
The Renault-Nissan Alliance and Daimler AG have announced that they will expand their five-year strategic cooperation into the pickup truck segment.
Nissan is the world's second biggest 1-ton pickup truck maker and has been building and selling 1-ton pickups for more than 80 years. Since 1933, more than 14 million Nissan 1-ton pickup trucks have been used to transport people and cargo, sometimes in the toughest circumstances. The NP300, sold under the name NP300 Navara and NP300 Frontier (depending on the market), was launched in June 2014 and is currently produced in Thailand and Mexico.
Nissan and Renault are already developing a 1-ton pickup truck for Renault, which will also share some common architecture with the Nissan NP300. The truck, which will have a distinctive Renault design, is Renault's first 1-ton pickup truck as well. Production of Renault's 1-ton truck will begin in 2016 at Nissan's plant in Cuernavaca, Mexico. The 1-ton pickup will mark Renault's second entry into the pickup segment after the launch of a half-ton pickup later this year. No word yet regarding a potential release for the U.S. market, but we are hopeful. The Nissan Navara-Frontier is seen here.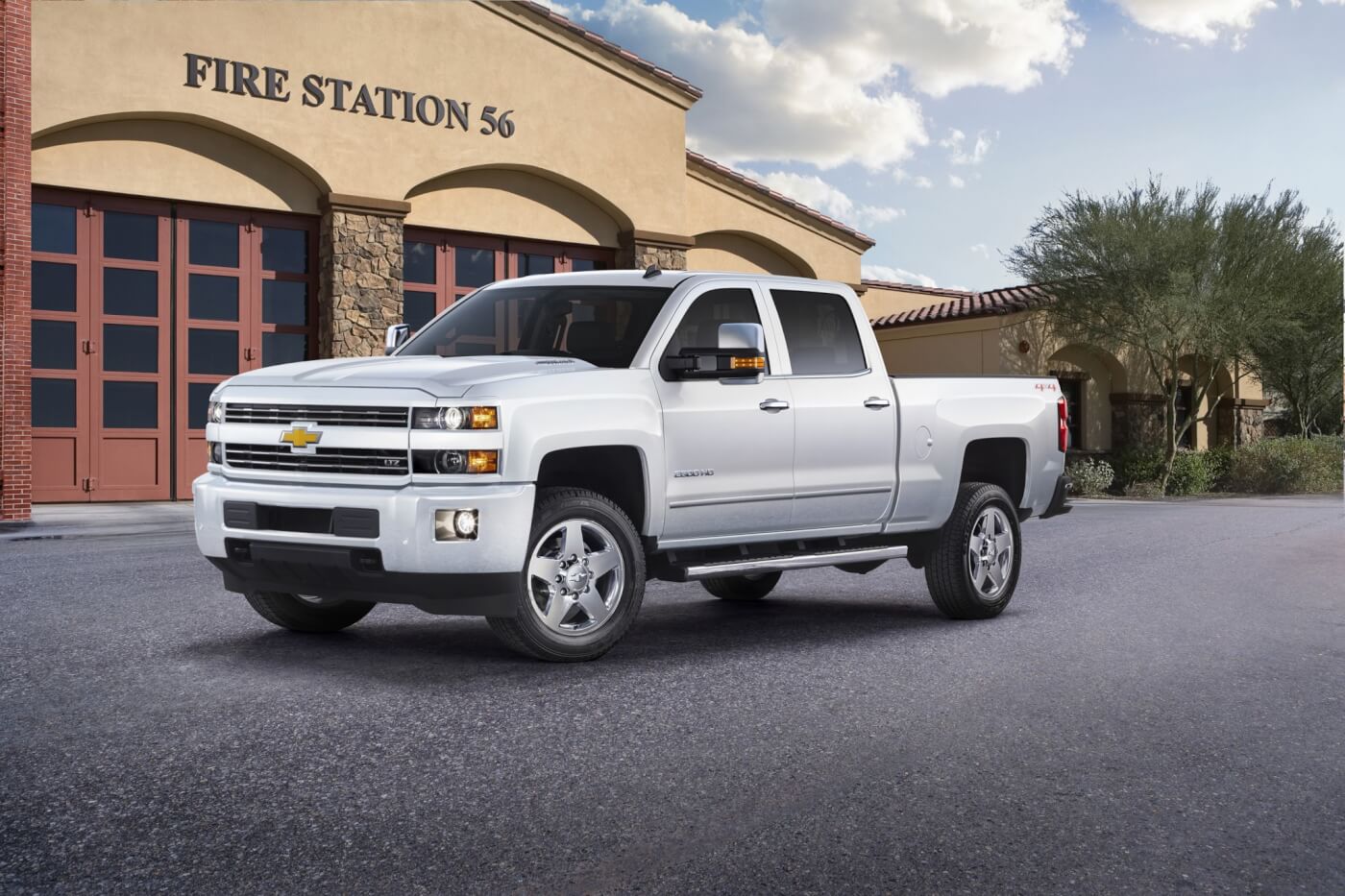 Chevy Introduces New HD Model
Chevrolet recently introduced a new model for 2015, the Silverado Custom Sport HD. This package features a monochromatic appearance for the 2500 and 3500 HD pickups.
Silverado Custom Sport HDs feature body-colored front and rear bumpers, a body-colored grille with chrome-accent bars, chrome door handles and body side moldings, and chrome-accented trailering mirrors.
Silverado 2500 Custom Sports feature 20-inch polished aluminum wheels, while 3500 Custom Sports feature 18-inch polished aluminum wheels on single-rear-wheel models, and 17-inch polished aluminum wheels on duallys.
Silverado Custom Sport HDs are available in LT or LTZ models in either Summit white or black. DW