DRIVEN DIESEL GM POWER STEERING LINE REPLACEMENT
To anyone who has owned, currently owns or plans to own a 2001-2010 GMC or Chevrolet Duramax truck, there are a few parts you should be prepared to replace at some point in your ownership. While the GM 2500HD and 3500 trucks have been known for their excellent ride quality and durability over time, the independent front suspension (IFS) has become fairly well-known for premature wear and failure with the idler and pitman arms. The front wheel bearings can be something of an issue, and for many, leaking power steering lines at each crimped hose junction and hose ends that will continually weep as the mileage on the truck accumulates.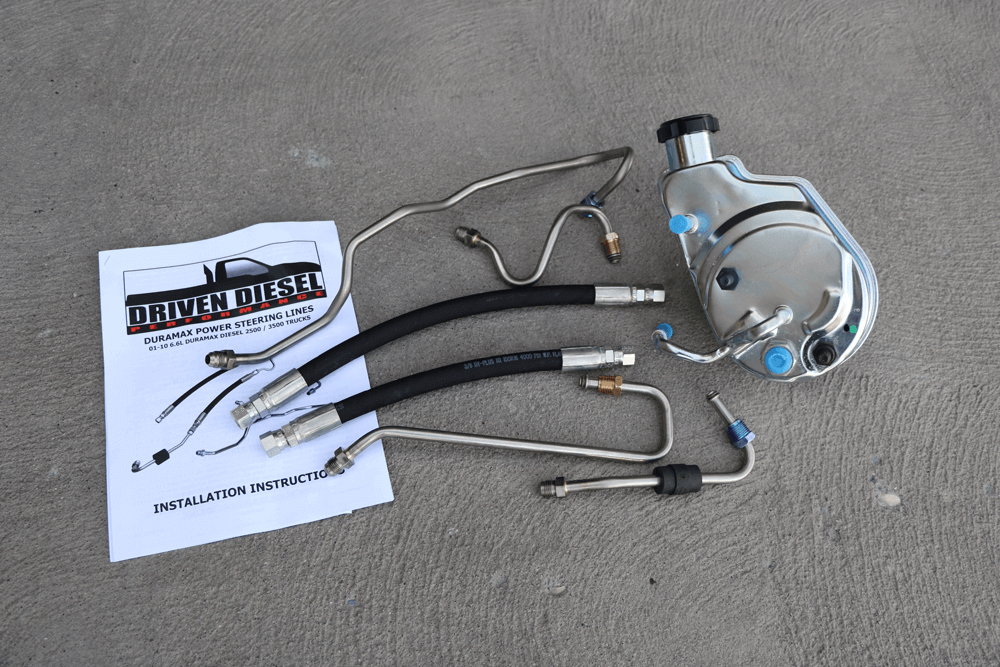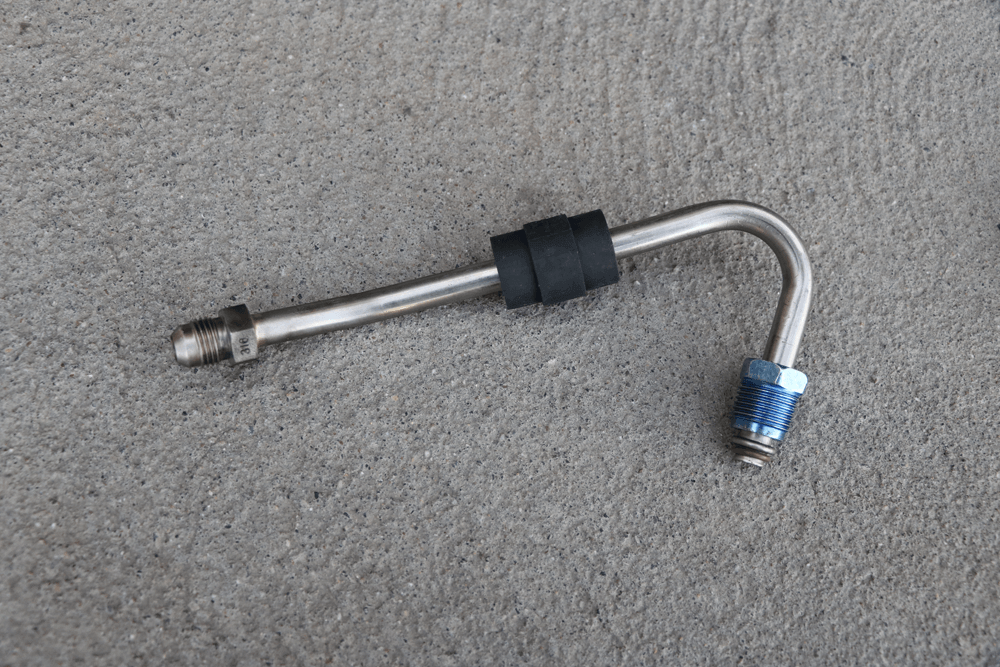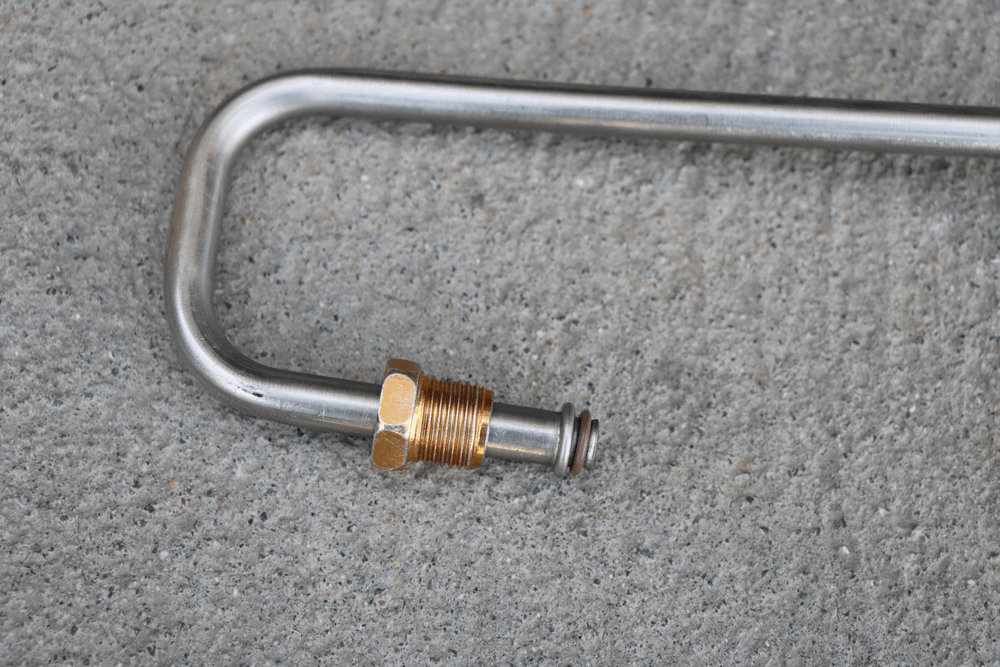 Diesel shops all over the country are most likely very experienced when it comes to replacing power steering lines on these trucks, so it really shouldn't be a difficult job to get done locally if you don't feel confident doing it yourself. Unfortunately, the replacement lines they'll be installing most likely haven't been improved, so you may find yourself in this same leaky-hose predicament again before you know it. Knowing the replacement lines could leak again due to their poor design makes it virtually impossible for shops to offer a parts-and-labor warranty, so you, the truck owner, will end up fronting the bill on the same job over and over again. That, or you'll just get used to a leaky mess under the hood and keep adding power steering fluid whenever you remember to.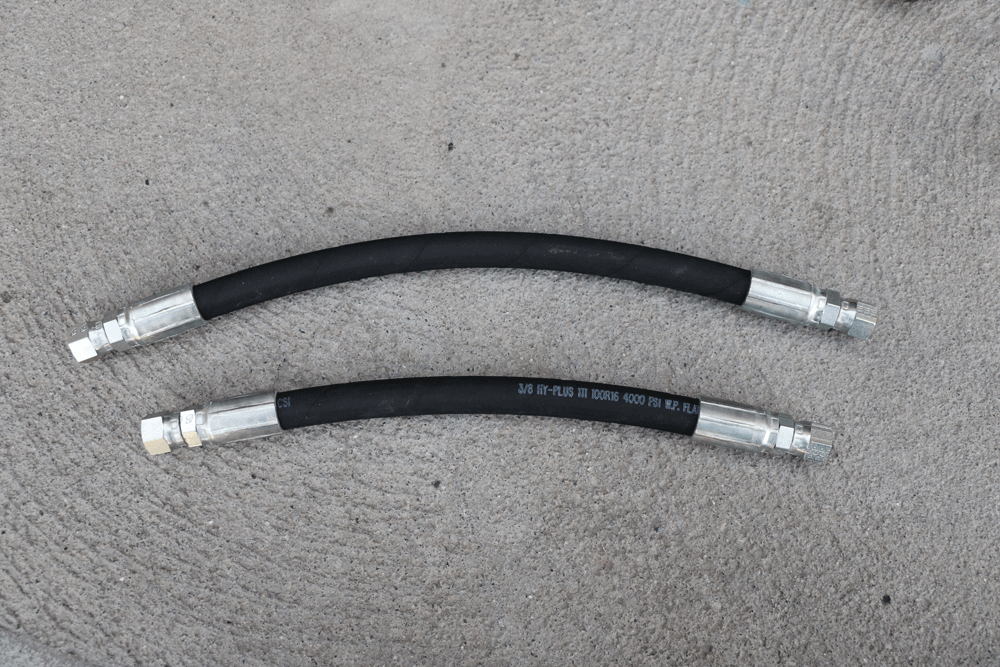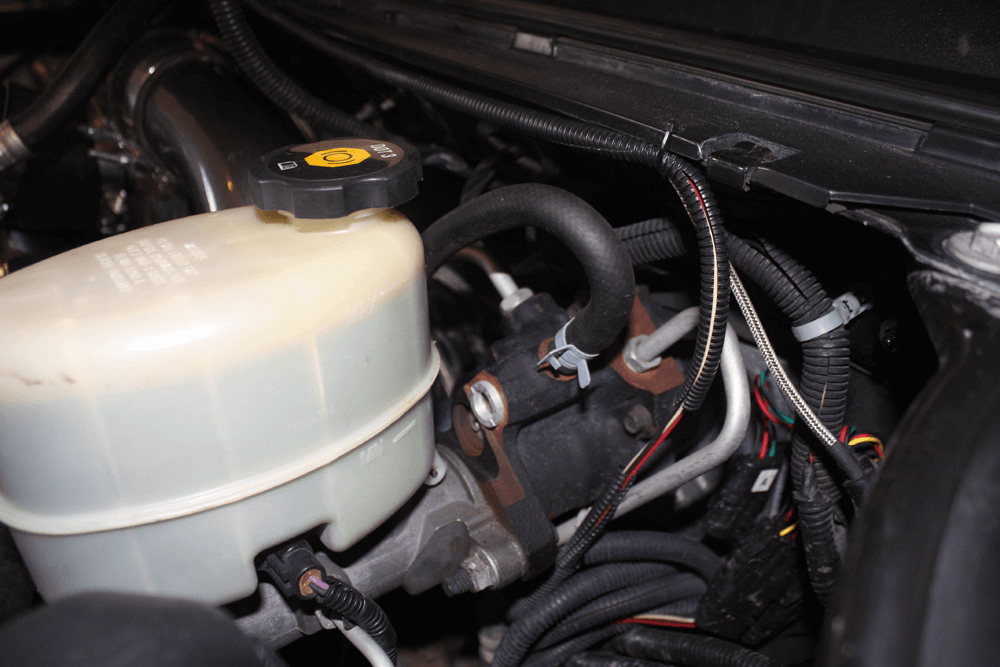 For Dennis Schroeder and Nathan Brekken, co-owners at Strictly Diesel in Phoenix, Arizona, this was a conversation they were having far too often with customers and they wanted to solve the problem once and for all. Falling back on all their years of experience engineering, building and selling fuel systems for 7.3L and 6.0L Power Stroke platforms with their other business ventures at Driven Diesel, the two put their heads together to develop replacement power steering lines they could feel confident installing for their customers, finally putting an end to the mess and leaks.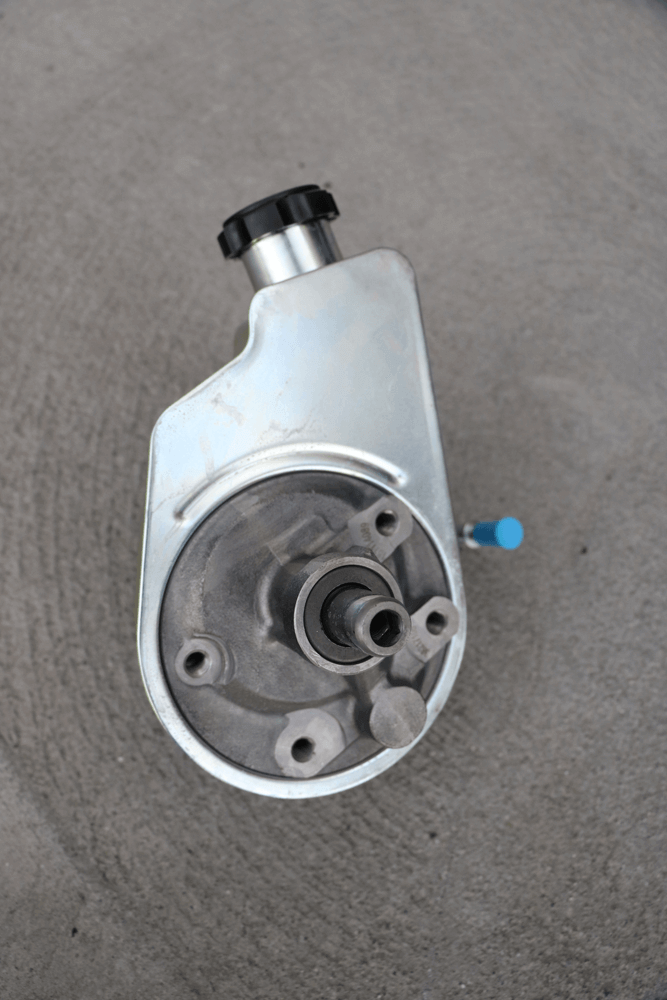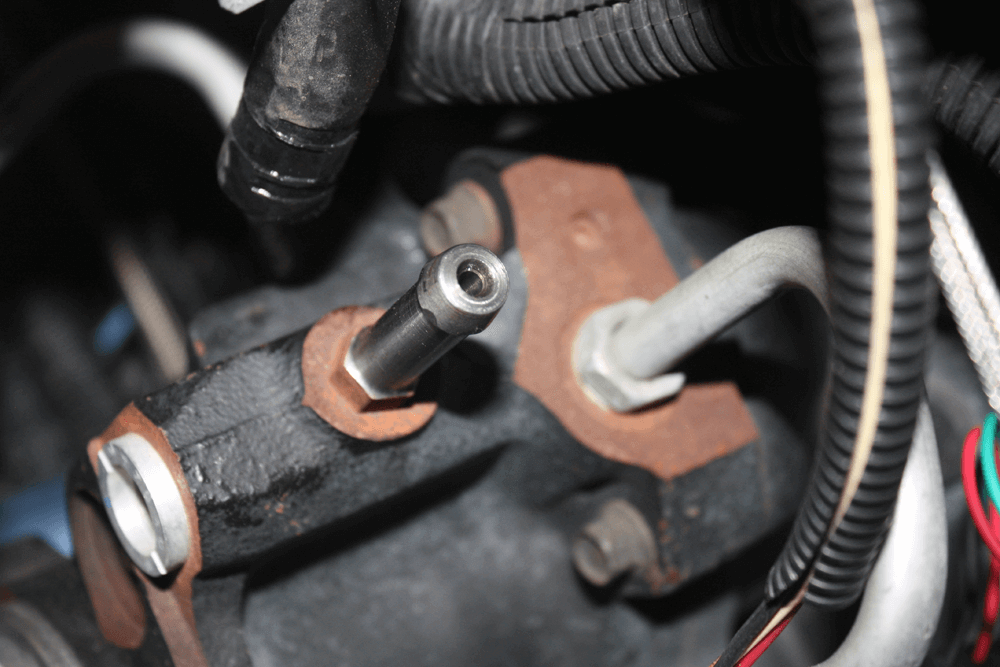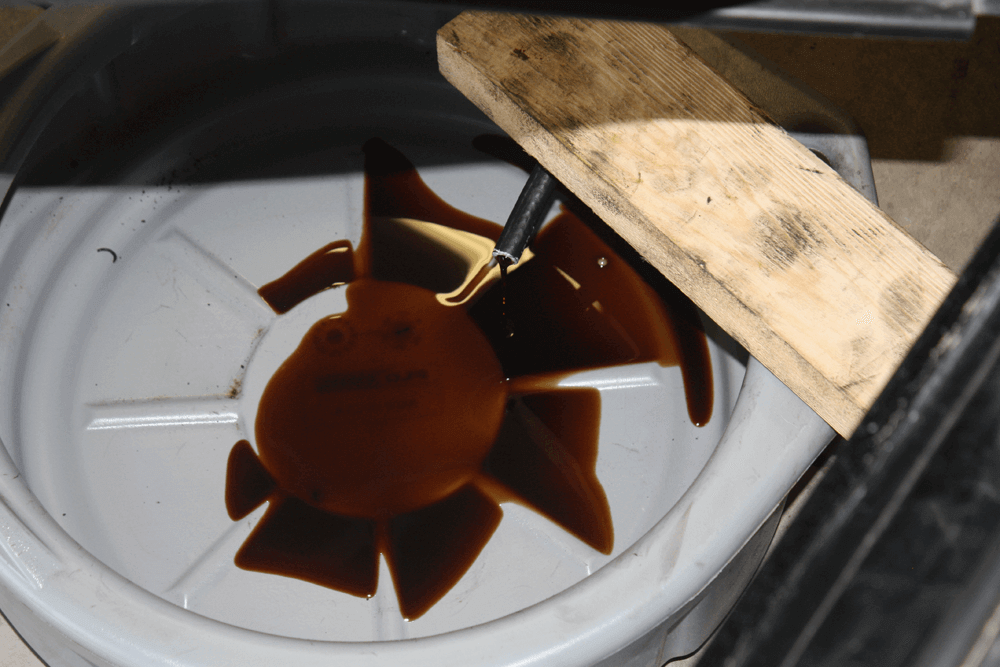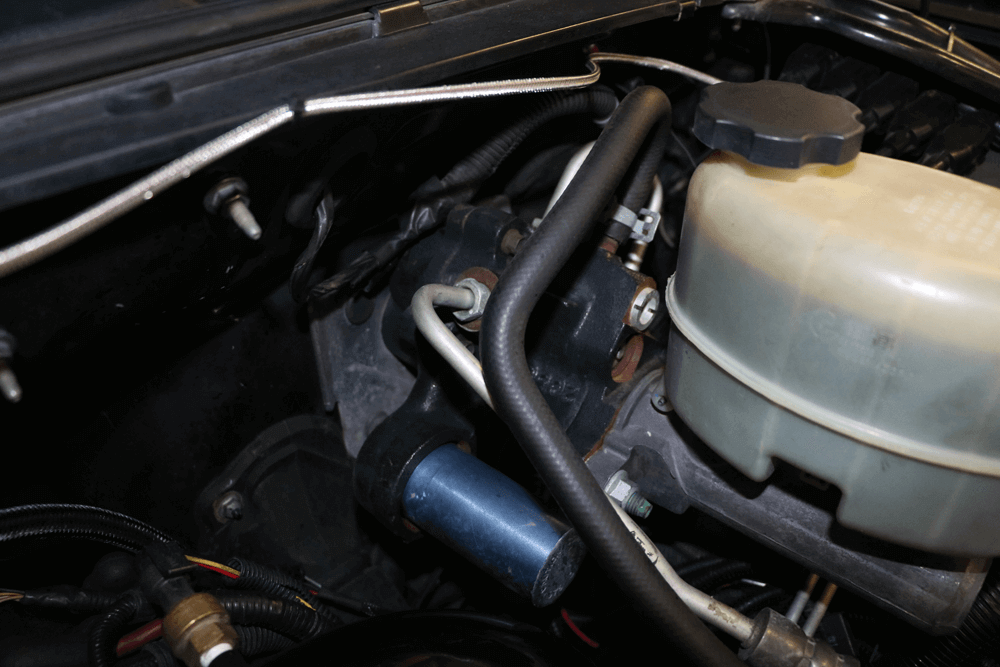 The Driven Diesel power steering lines are made from 100% brand-new, stainless-steel, CNC-bent tubing sections patterned off the factory lines for a factory-like fit. By opting to use standard 37-degree AN fittings at the connection points, you get a junction that eases installation without worry of leakage. The hose sections of the line kits use the highest quality hydraulic hose available with a fl ame-resistant outer jacket and a 4,000psi working pressure rating. Best of all, the hose and tubing sections are completely made-in-USA product and come with a full warranty. Since these lines are made from all new pieces there are no longer core charges, no re-used factory pieces and no need to return your leaky stock lines. You can toss those stock lines in the garbage where they belong.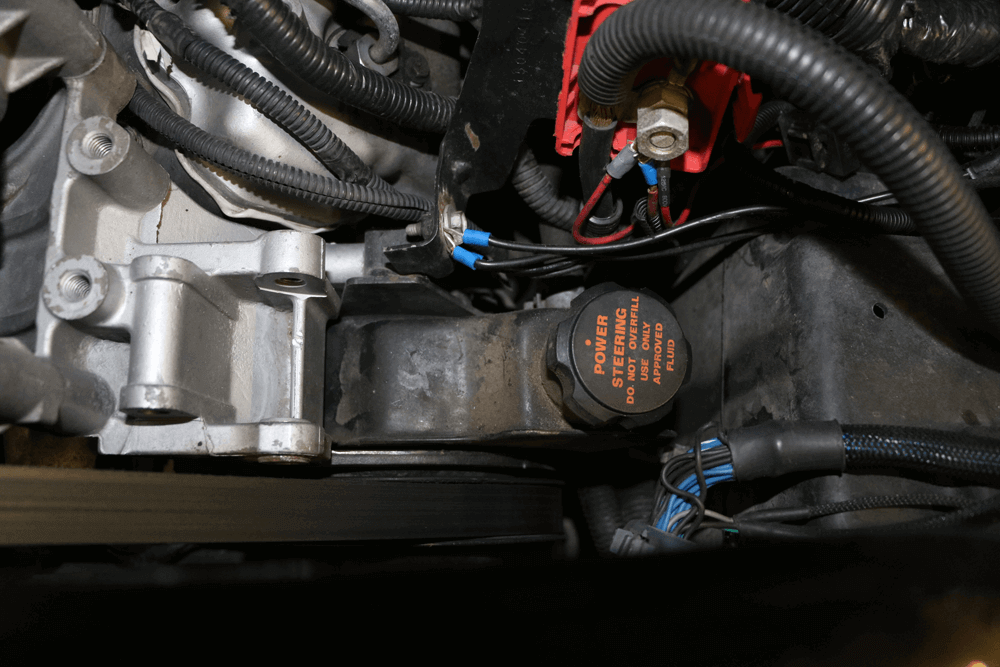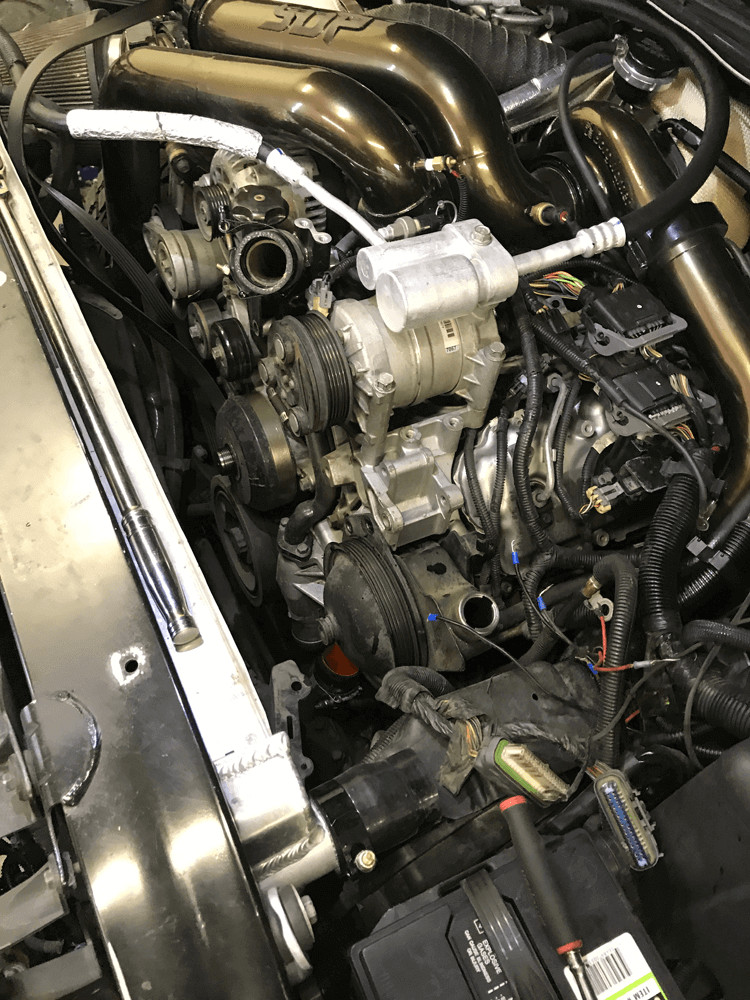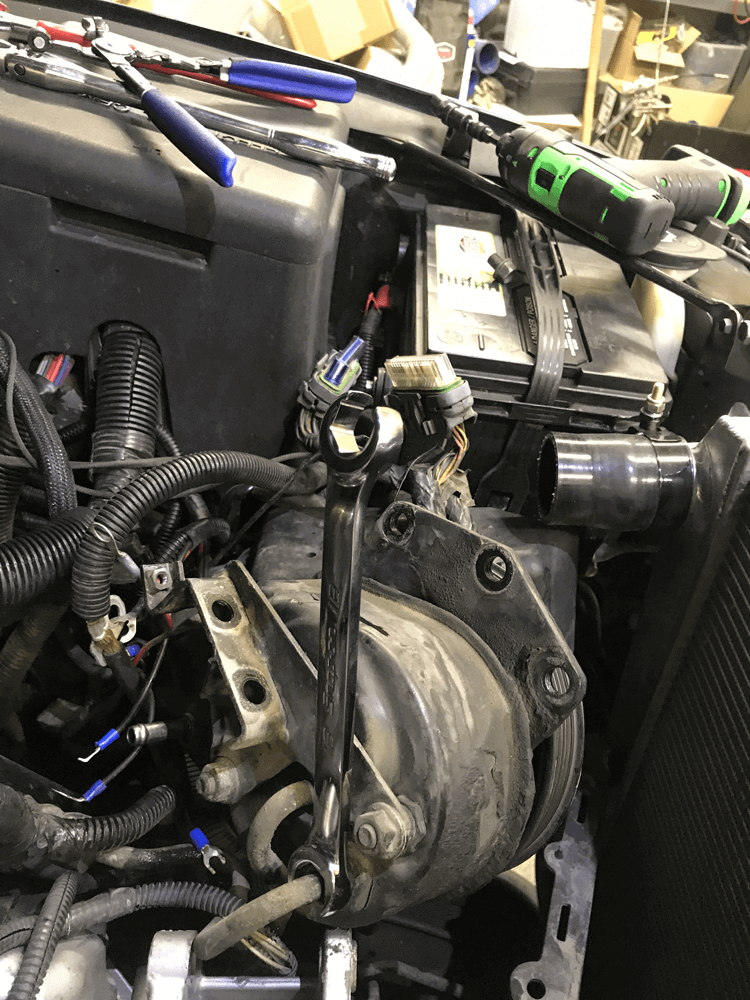 There was a lot of time spent on the engineering side of developing these replacement line kits and a few different styles of hose and tubing had to be tested before the final style went into full production. Most of the Driven Diesel fuel system products use a highquality stainless-steel braid over Teflon hose, but that style in this power steering system created in-cab noise Schroeder and Brekken just weren't happy with. The non-braided hose they've chosen offers excellent performance and durability without increased noise from the steering system. The truck used for this article is a 2002 LB7 Duramax with almost 180,000 miles on the clock and the factory power steering lines already replaced at least once. The original power steering pump was still on the truck and was getting tired, so this seemed the perfect time to replace it with a new AC Delco pump while the system was apart. The complete power steering system was flushed before the old pump and lines were removed to rid the system of all the used,dirty fluid and ensure the new lines and pump would only cycle fresh fluid. While replacing the lines themselves is pretty straightforward, changing out the pump makes it a little tougher job. The pump will require the engine fan to be removed and the belt-driven pulley to be removed with a specialized puller that not every shade-tree mechanic might have. Most automotive parts stores would have the puller and engine fan removal tool available for rent if you think you're skilled enough to do this job at home.
Once the new power steering pump was mounted in place and the pulley and engine accessories were reinstalled, getting the new Driven Diesel lines in was a breeze. The multi-piece hose assemblies make it easy to route everything where it needs to go, and the CNC-bent tubing pieces allowed everything to fit perfectly with no rubbing or tight spots anywhere around the frame and other steering parts. New fluid was added to the system and the lines needed to be bled of any air before getting the truck back out on the road. The power steering system is not something owners really think about, but that pump and the fluid can take a beating in trucks that get driven hard and used as intended. Keeping up on fluid services and replacing leaky stock lines can be a worthwhile investment and add thousands of miles to the life of your truck. Maybe it's something you've been overlooking too?DW