FROM BENT RODS TO HELL-BENT FOR 1,200 HP
We've all been there, right? We've taken our current daily driver one step further than we probably should have and it's not real practical anymore. Or maybe you've had your truck so long and made so many changes over the years that you're just ready for something new. For Trevor Canale of Coeur D'Alene, Idaho, both statements were true concerning a 2006 5.9L Cummins he'd been building. As a sales tech at Alligator Performance, Canale knows his stuff when it comes to diesel power, and his 5.9L was pushing that stock engine to its max. At the point of either building the motor or backing things back down a bit to keep it alive and streetable, his decision was to move on to a new project altogether.
The Swap
The 2006 was toned down a bit and sold and the hunt for something new turned up this 2011 Ram Mega Cab with the 6.7L Cummins. Already outfitted with a host of aftermarket goodies like a 2nd Gen S475 turbocharger swap and a 48RE transmission conversion, this truck was the perfect platform for Canale's goals. His hope was to make it not only fun on the street and track but to make it reliable too. Having no time to fl y to New Jersey where the truck was, Canale bought it sight unseen and reached out to a transport company to haul it the 2,500 miles home. After he waited weeks for the transport company to pick it up, they broke the news that they'd damaged a couple of the 22-inch wheels while loading it on the trailer—disaster number one. Grateful that the truck was finally on its way to Idaho, Canale couldn't wait to get the keys and start driving it.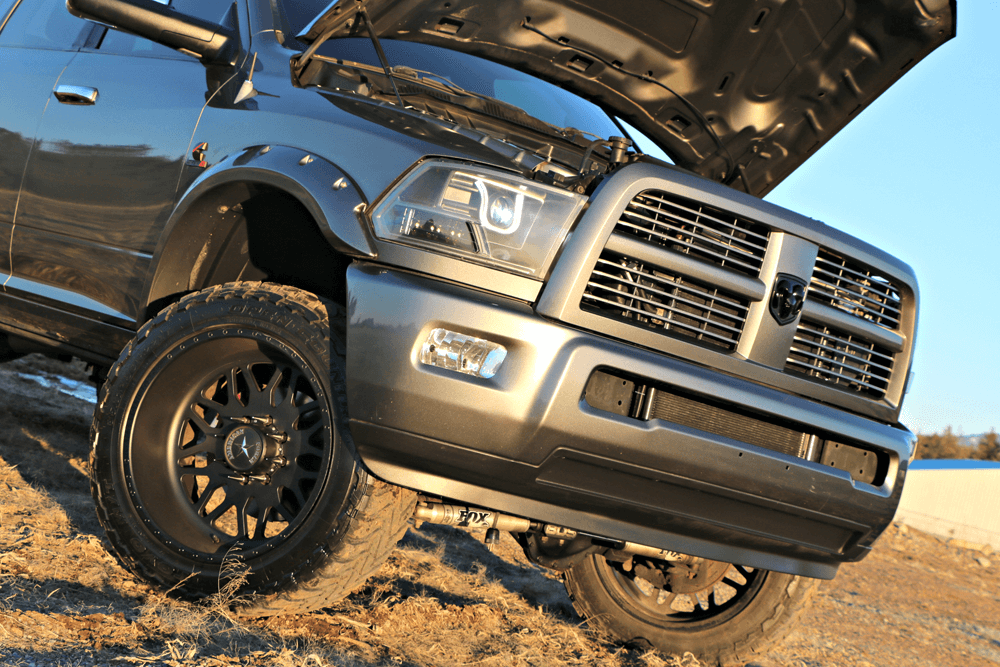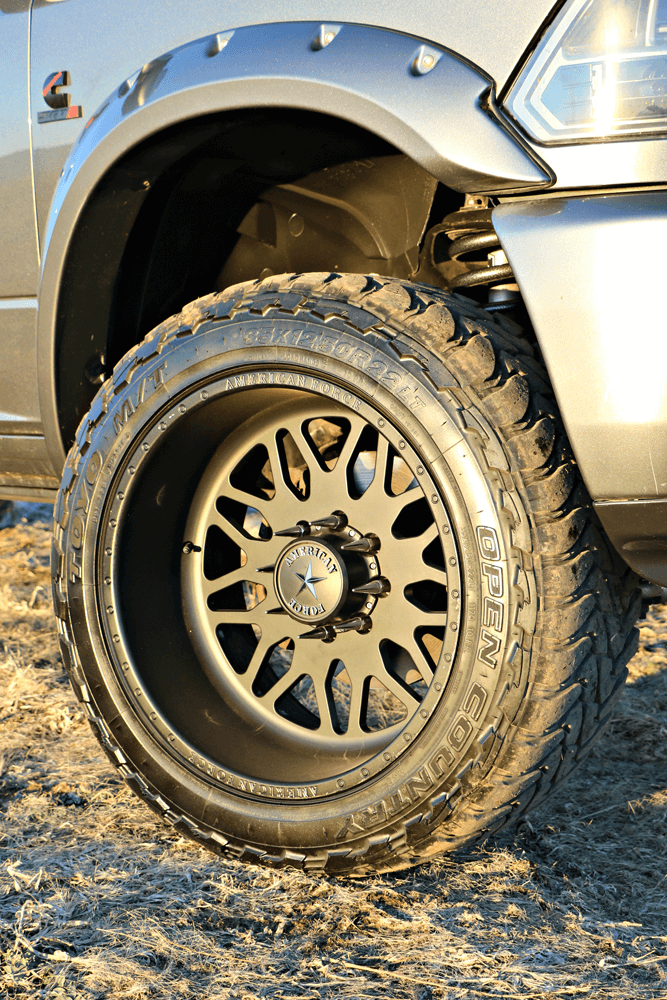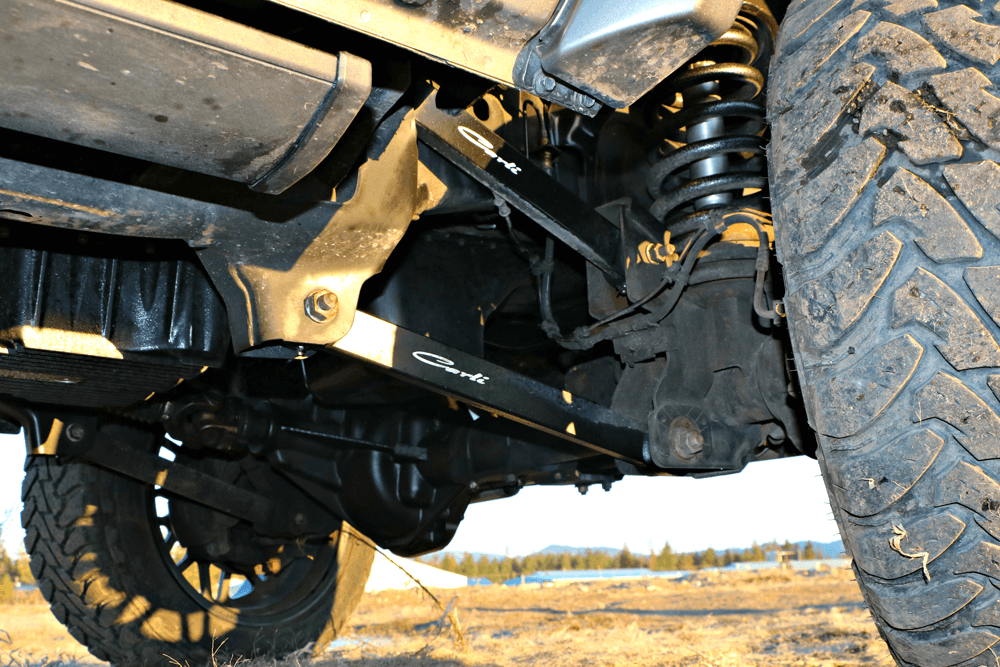 Forced Upgrades
After finally getting the truck and driving it for a few days, Canale noticed smoke coming out of the exhaust at idle. Assuming it was just the cold morning weather, he let it go for a bit. But the problem just kept getting worse. He determined maybe a couple of the injectors were bad and needed replaced, so a new set of 180hp injectors were installed. But the smoke never cleared up. At this point there could only be one other issue: bent rods. A compression test was performed and it quickly showed that three of the six cylinders had an issue—disaster number two.
The engine obviously had to be torn down for full inspection, where he found all six connecting rods were bent. Unfortunately, Canale had never planned on doing an engine build when he bought the truck and in fact it was the real reason he sold his '06. The previous owner had told him it ran flawlessly and the transmission tuning just needed some dialing in. With Canale's connections in the aftermarket, it didn't take long to get the overhaul underway.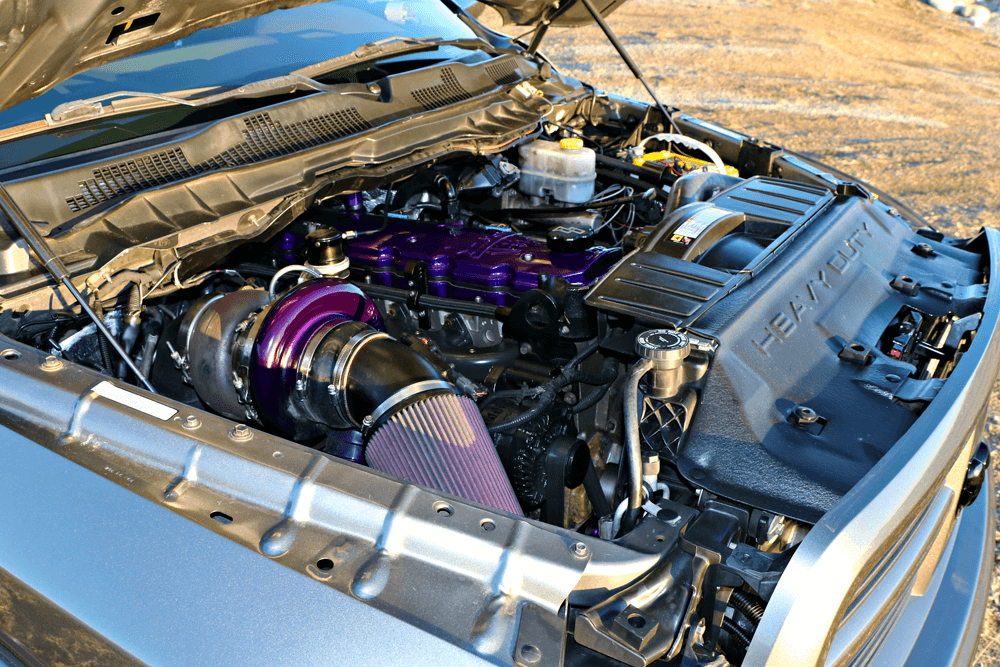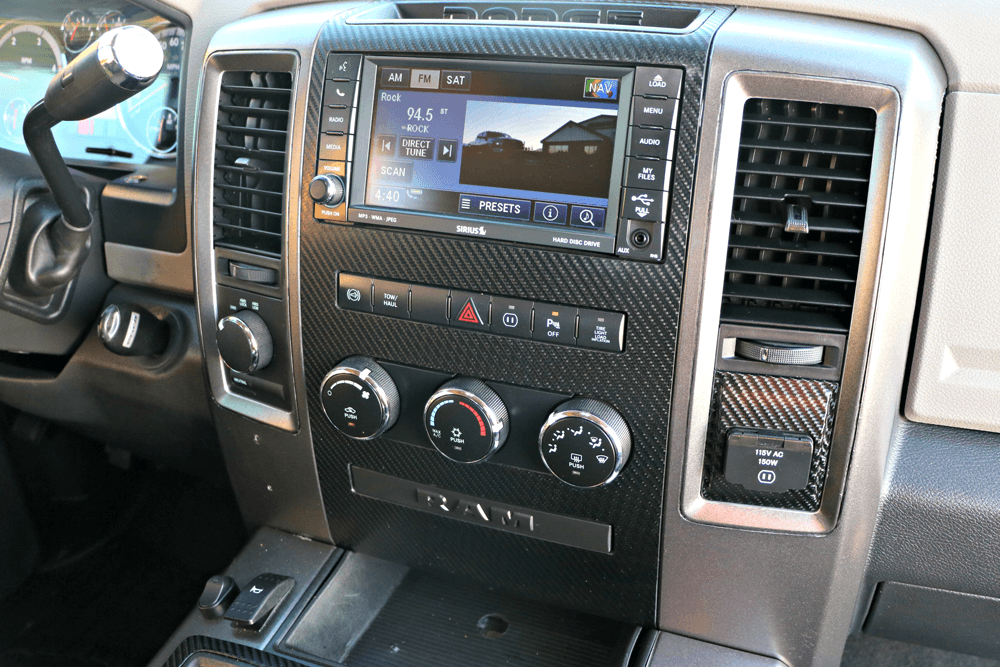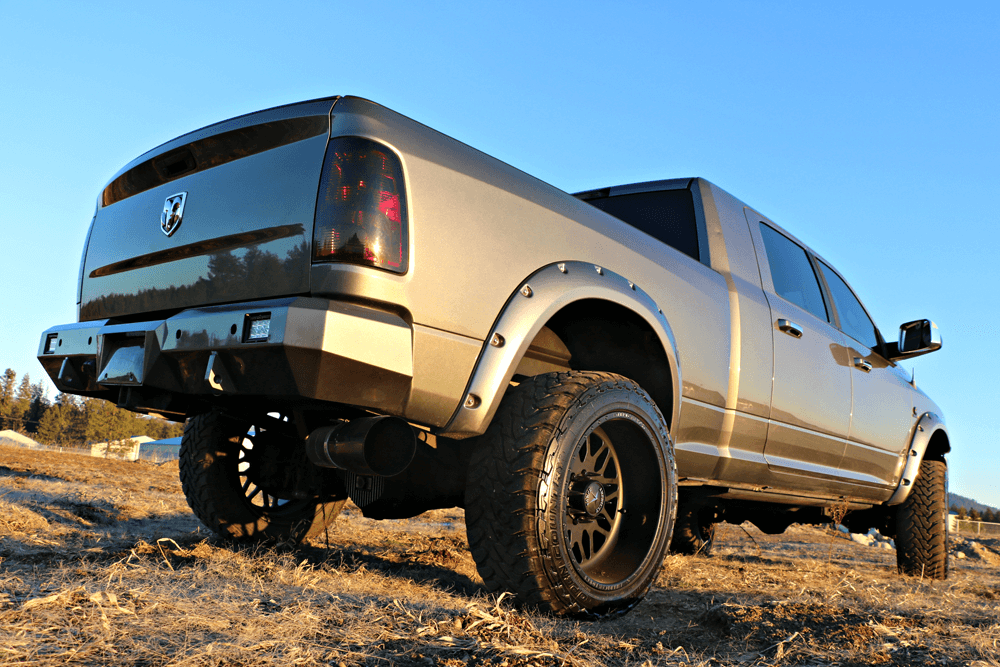 Long Block
Canale spent time on the phone with Industrial Injection and had their custom .020+ machined, fly-cut and coated Mahle pistons, billet connecting rods, Gorilla girdle, 14mm main studs, coated bearings and 220/230 race camshaft shipped to him. The original cylinder head had to be completely replaced after the machine shop discovered major cracks between valves. Calling again upon Industrial Injection, Canale secured their Stage 1 race head with 5-axis CNC porting, fire-ringed head gasket, 110lb valve springs, a ZZ Fab side-draft intake and ARP 625 head studs to top it all off. Power Machine Service of Spokane, Washington, did the engine machine work and balancing, and a close friend, Chris Rosscup of Deviant Race Parts, did the engine assembly.
Fuel and Air
For fueling the big 6.7L engine, the system starts with dual FASS 150gph lift pumps that feed a Dual CP3 kit using a pair of stock injection pumps. Industrial Injection Cobra 518 injectors were installed so there'd be no worry about running out of juice. Originally he'd planned on running a single S480 turbocharger, but Canale's plans changed after he got a great deal on an ATS Diesel 105mm turbo he could run in compounds at a later date. For now he opts to run a 76mm SX-E BorgWarner S400 unit with the 96mm turbine wheel and 1.15 A/R T6 exhaust housing mounted on a wastegated Steed Speed exhaust manifold. A massive intercooler from BD Diesel helps keep everything cool and breathing easy.
Power Transmission
Another big surprise through this process was that Canale noticed signs of excessive heat on the torque converter. While he'd been told the previously installed, fully built 48RE transmission conversion needed nothing but some fine tuning, he was suspicious. Disaster number three began when DPC Converters was called upon to inspect the torque converter and determined it had been run low on fluid, burned itself up, and needed rebuilt as well. Of course, this lead to suspicions the transmission was also needing attention, so Canale bit the bullet and ordered a loaded Competition 48RE from SunCoast Transmissions. SunCoast's TCM 2800 PCS controller setup was also installed to streamline the transmission calibration process and ease dialing in the truck to drive as well as possible.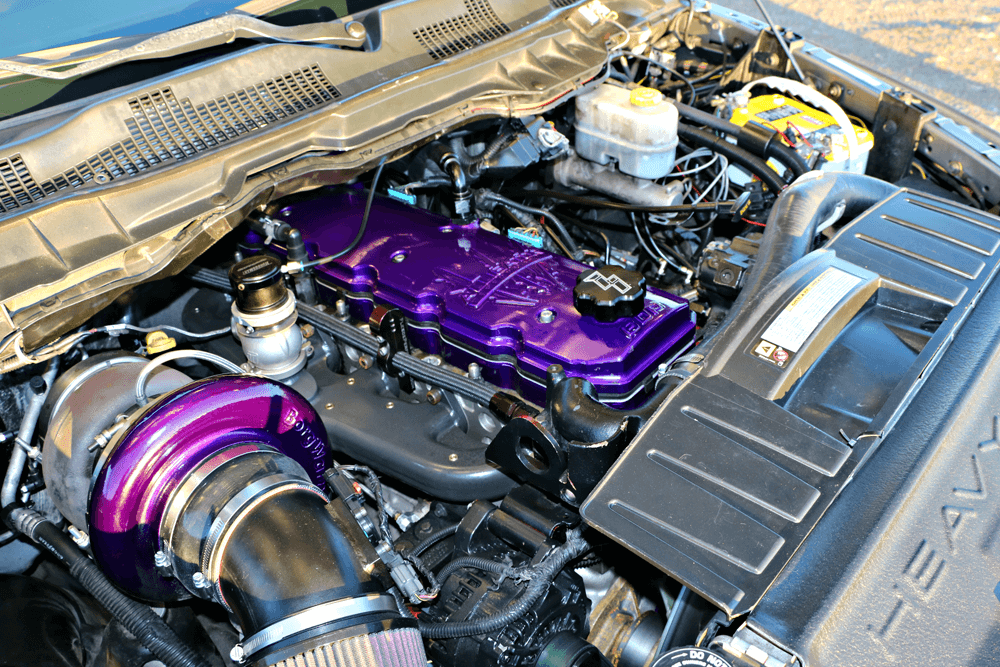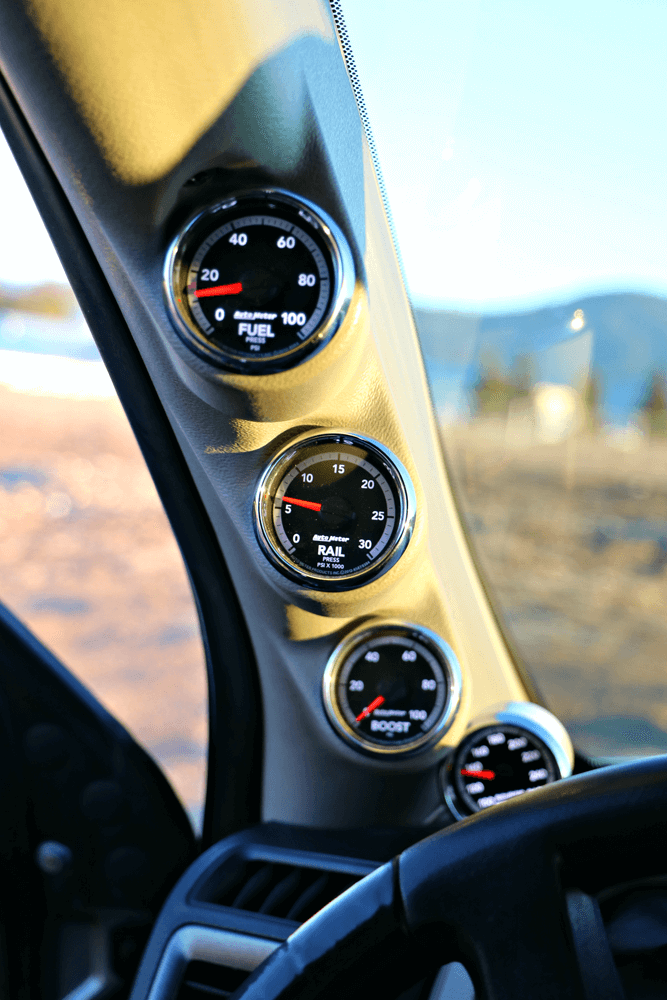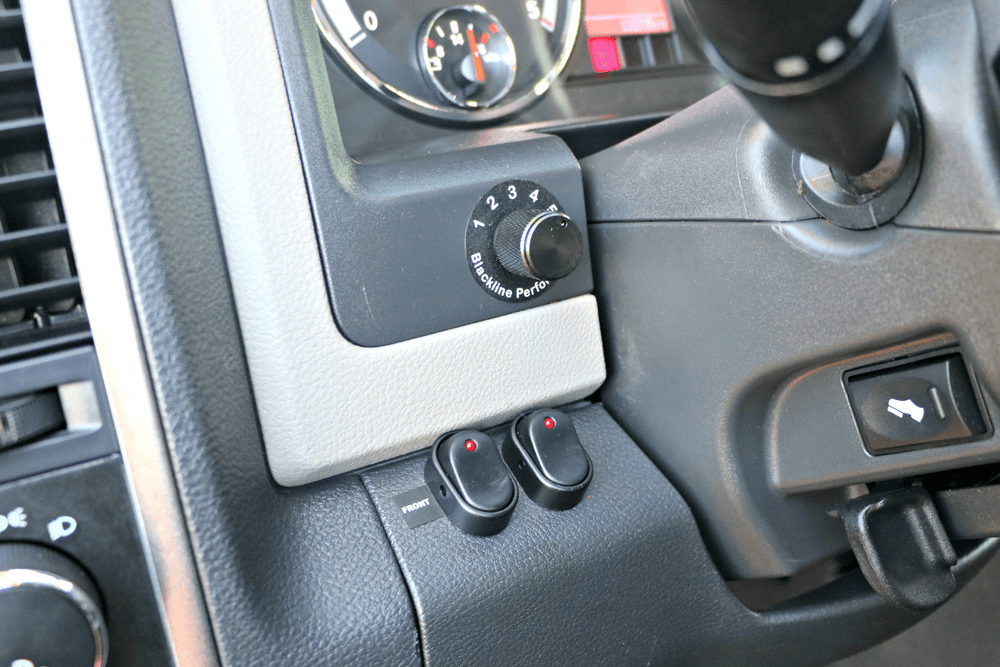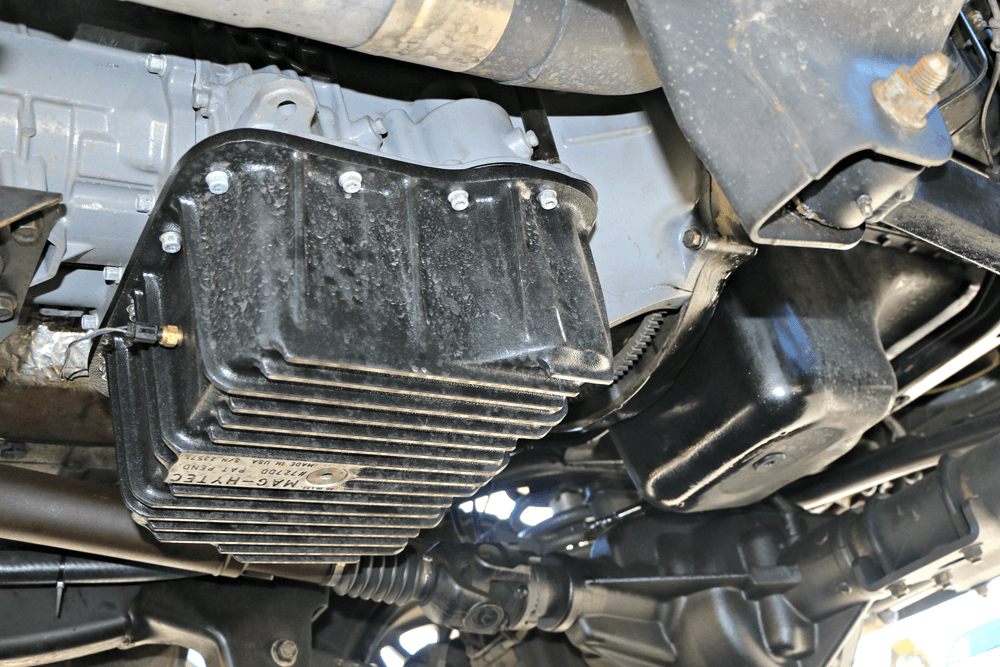 Test N Tune
Once the truck was up and running, the camshaft had been broken in and everything was checked and re-checked, it was time for a test drive. After leaving the shop, it didn't take long for Canale to realize the transmission was stuck in 3rd gear, so back to the shop it went. After some diagnostics they discovered the TCM flash hadn't been completed, so Wilson Patterson Diesel emailed over a file to try out. Thankfully, this resolved the issues and now the truck was driving exceptionally well. To dial in that big fuel-andair combo, Calibrated Power Solutions put together some engine tuning with EFI Live. It keeps power and smoke output low for daily driving needs, but there are of course a few big tunes on tap via the CSP5 switch.
The truck sits on a Carli Suspensions lift kit with Fox 2.0 shocks all the way around. The big American Force 22×12 Evo 8 wheels are wrapped with 35-inch Toyo M/T tires. Calvert Racing Caltrac bars help plant the horsepower on the street, while Viair on-board airbags and a B&W gooseneck hitch still allow Canale to tow should he need to. Cosmetically, the truck was kept classy and simple with a paint-matched front grille and bumper, Bushwacker fender flares and blacked-out Anzo headlights to finish off the front end. The rear bumper is a paint-matched Fusion Bumper with Rigid back-up lights installed. In the cab, things are kept basic with nothing more than an Alpine stereo head unit, some LED lighting and factorymatched AutoMeter boost, pyrometer, trans temp and fuel pressure gauges on the pillar.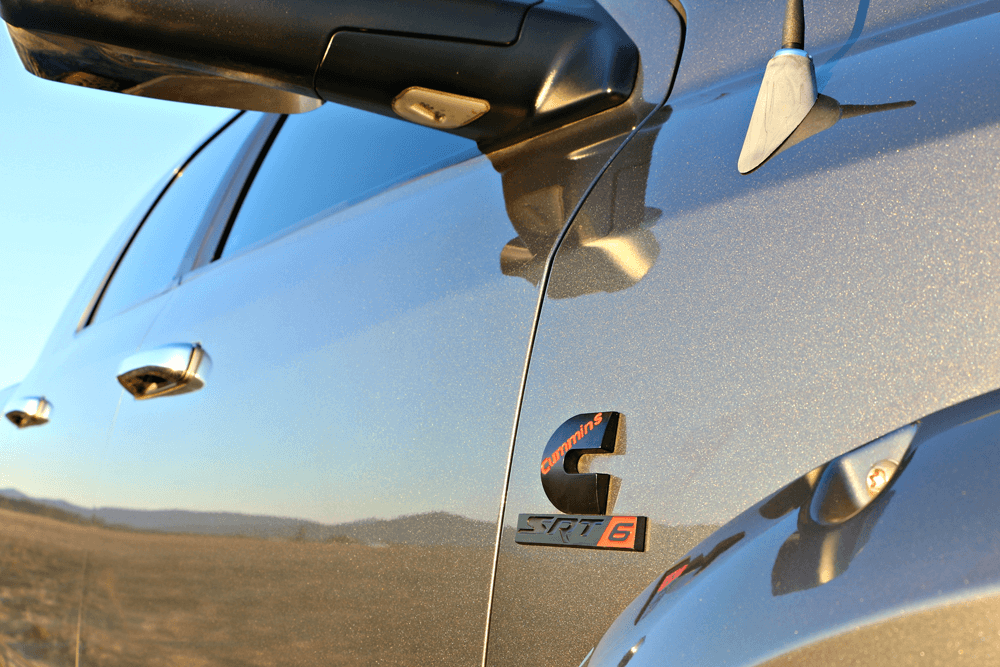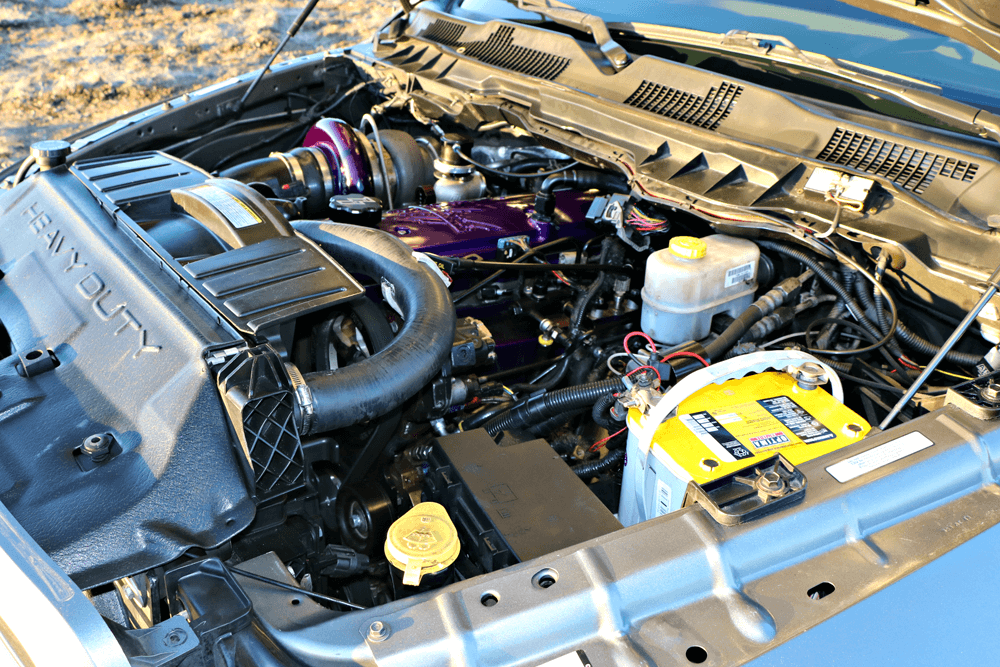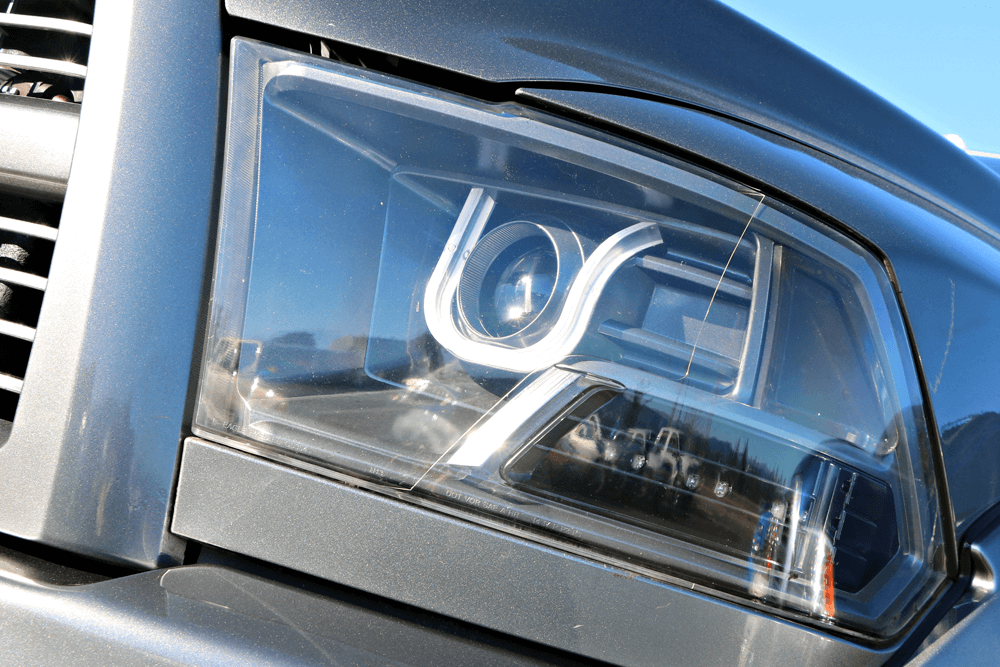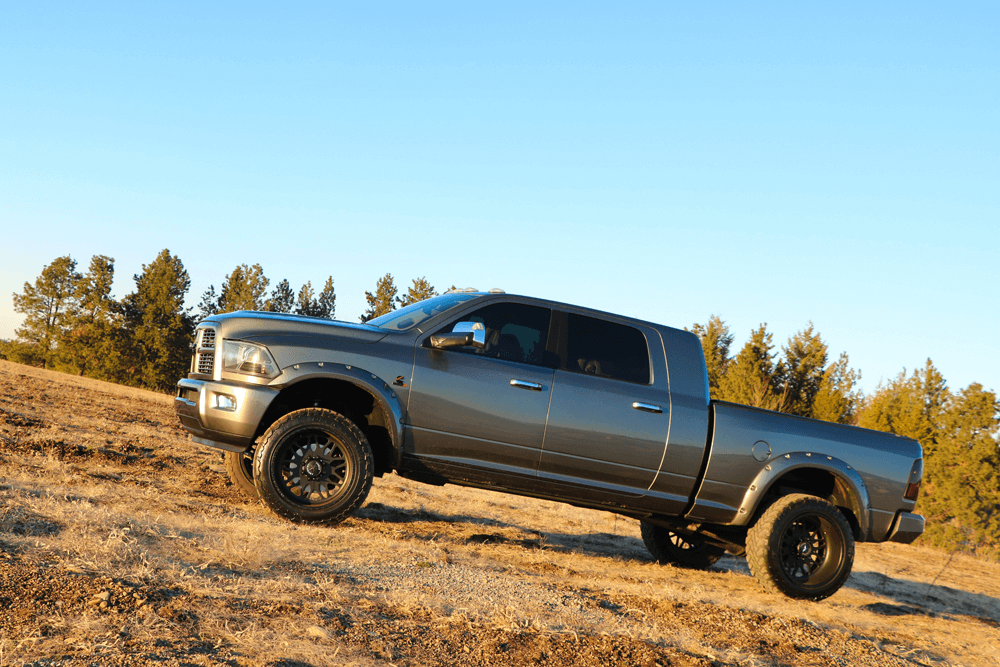 At the time of our photo shoot the truck had only been running a few weeks, so there were still some tuning adjustments to be made. Canale wanted to put plenty of miles on the new motor before he pushed it on the dyno, but he has every intention of making some dyno pulls and passes at the drag strip to see what the real potential is. The initial plan was to build a high-horsepower reliable street truck, but unforeseen disastrous circumstances changed that plan and required more budget than he'd care to disclose. The smile on his face after driving it and showing it off around town tells the real story though, proving that with a little persistence, hard work and the right list of parts any disaster can be resolved. It all worked out in the end, and Canale says he's extremely happy with what he has now—even if it wasn't quite what had been intended.DW