It's understandable that with today's newer truck prices, more owners are opting to hang onto their five- to 10-year-old trucks, even when the mileage starts getting into the 200,000+ range. For many, it's difficult to justify an $800 payment for a new truck when their current rig still fits their needs and runs well. Sure, the new interiors with air-conditioned seats and factory navigation are nice and the new engines are producing power levels never thought imaginable from the factory just a few years ago, but a good used truck is still something to hold on to.
With the longevity found in most diesel engines, regular maintenance and a few performance upgrades really can swing the pendulum in favor of your older diesel truck. The payments you would drop into a new truck will go a long way towards upgrading your older rig and will still cost you less cash in the end. Let's take a look at a few things you can do to improve your well-loved and paid-for truck. The Chevy seen here is just one example, and many options are available for most brands of diesel pickups on the road today in the U.S.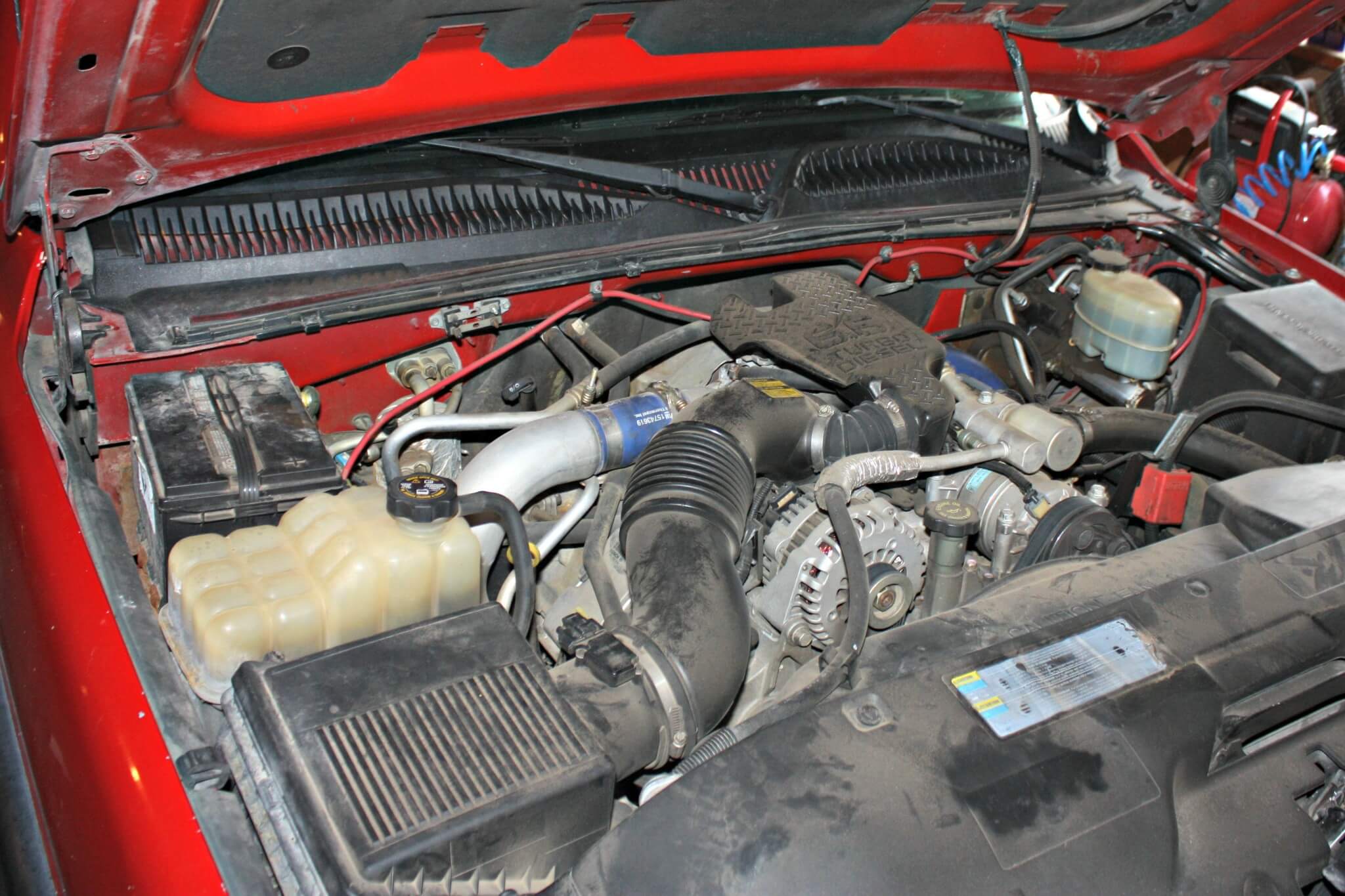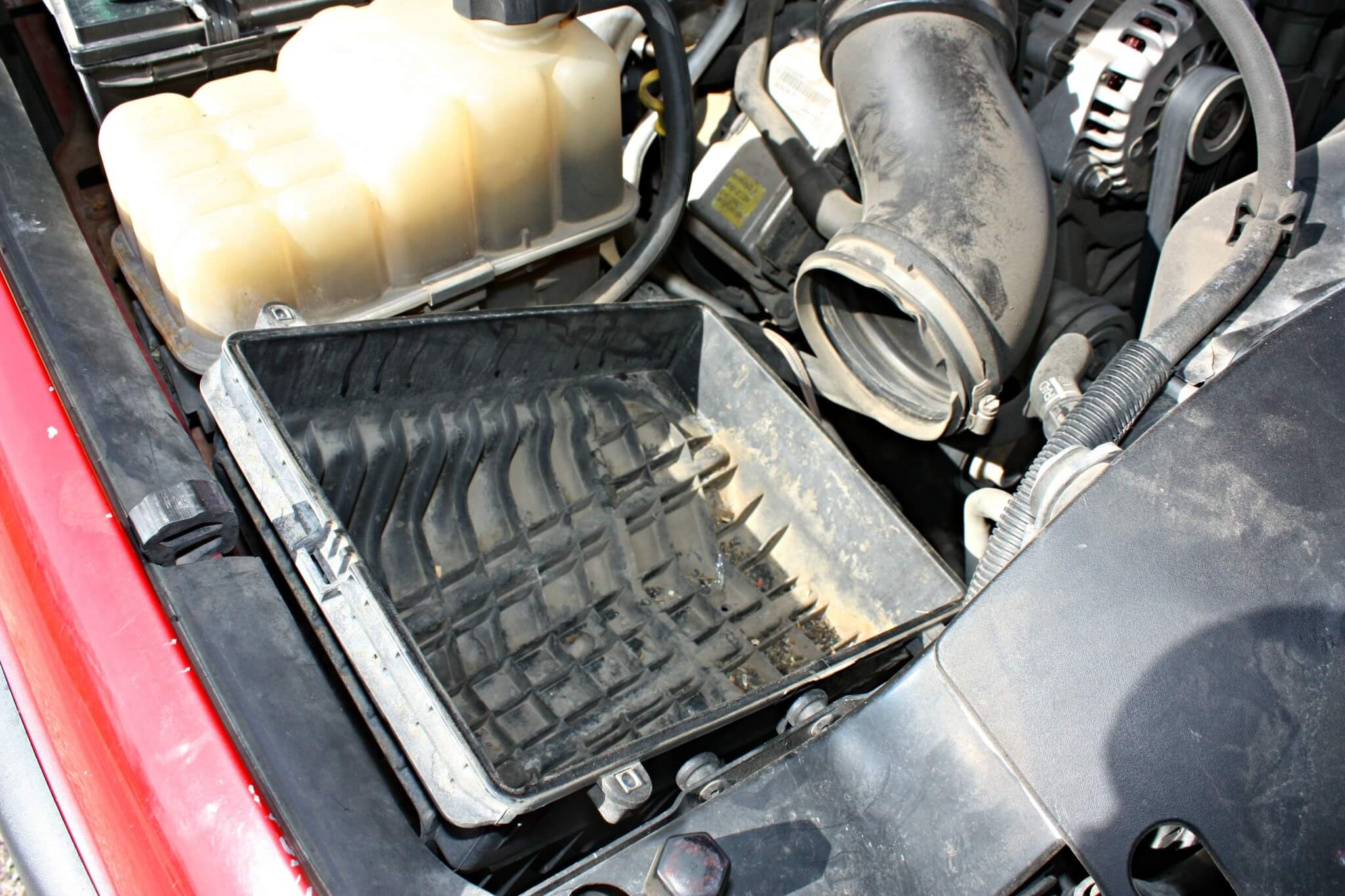 The 2001-2004 model years of the LB7 Duramax has been extremely popular among light duty truck owners and for good reason. As the first Duramax platform offered by GM for their 2500HD and 3500 line-up, the LB7 offers a good mixture of power and fuel mileage. It's not uncommon to hear claims of 18-20 mpg from LB7 owners, and even though the platform was plagued with semi-serious injector problems, some can be found with injectors that were replaced under warranty. In addition, if you have an extended warranty, it's still possible that problem injectors can be replaced under the extended factory warranty.
Another issue with any high-mileage truck is wear on the steering components and the wheel bearings. This is easily fixed and the upside is that with a diesel engine under the hood, you've got many more miles that can be put on the engine before a rebuild is required than with a gasser.
Diesel engines are fairly reliable and efficient and for those running trucks in near-stock form that are on a tight budget, there are a few upgrades that can be done for less than $500 bucks. With very little time invested, these modifications will breathe new life into an old diesel truck. Here are the upgrades to consider:
DIY Airbox Modifications
The first upgrade is a DIY Airbox modification. In stock form, the LB7 Duramax should produce 270-290 rear-wheel horsepower and with a mild tuner the can be bumped to around 400 hp safely. At these power levels, the factory airbox and paper-style air filter is sufficient, since it offers great filtration and fairly decent flow. While upgrading to a performance cold air intake has its advantages, when working on a budget, the factory airbox can be modified to improve flow through the filter, enhancing your engine's performance and efficiency.
The factory airbox uses an opening on the passenger side to draw air from the fender well area. On the front side of the box, there's a triangular-shaped portion that can be cut out and removed to allow an additional spot for the filter to draw air. This location is directly behind the headlight and has an open cavity that still draws relatively cool fresh air. Using a small cut-off wheel or something similar, the plastic box can be cut out and deburred with a file, then reinstalled into the truck. Depending on the condition of your current air filter, it may be worth it to install a new element from your local parts store or most performance intake companies offer a reusable, cleanable drop-in filter that could be used as well.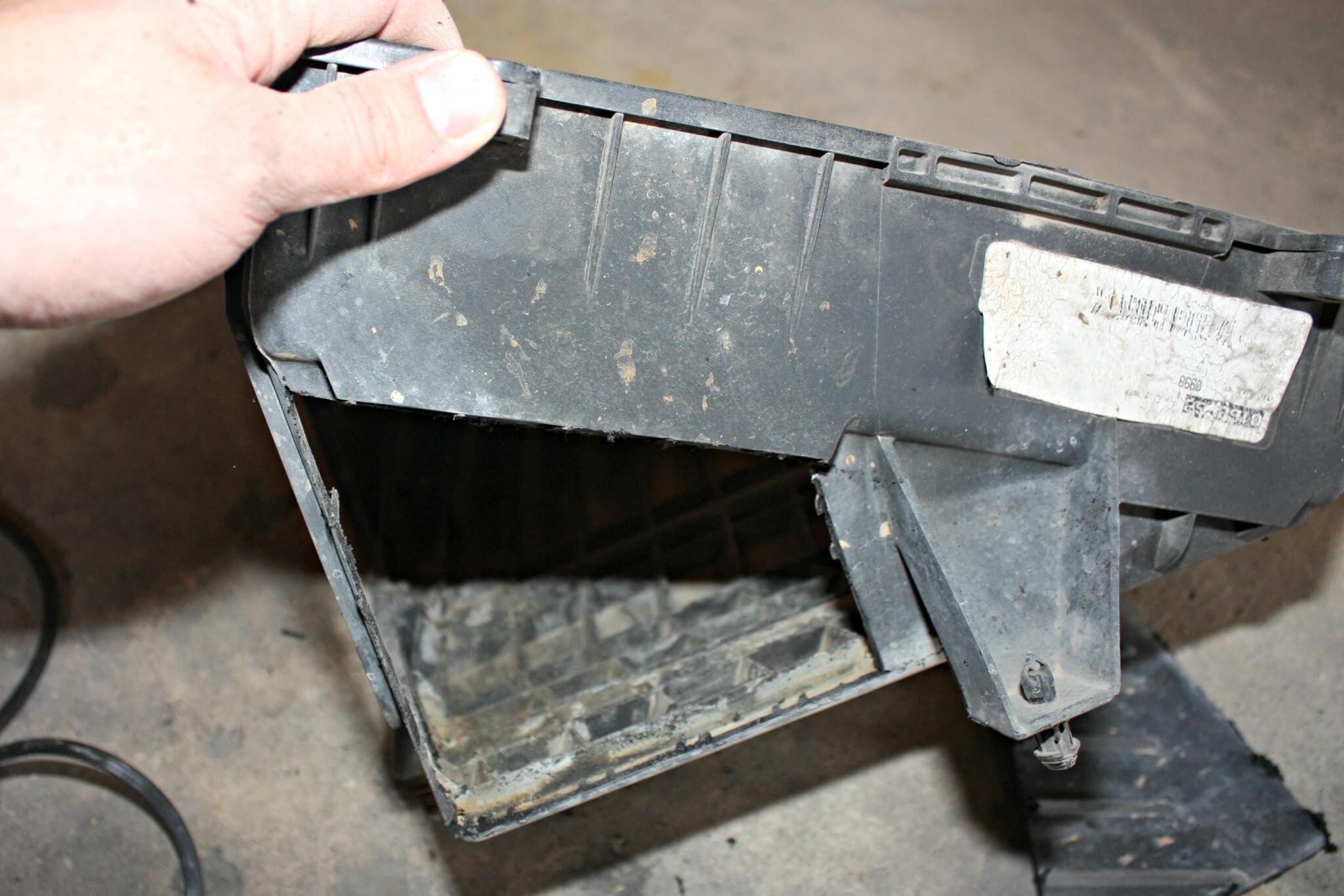 Eliminate Boost Leaks
While on the subject of intake air, it's also a good time to check the charge air system for any boost leaks. With the airbox off, a simple leak detector can be built using some parts from the hardware store and a threaded tire valve stem. By installing the leak detector onto the factory intake horn, the charge air system can be pressurized with 30-35 psi so you can search for leaks with soapy water or just by listening closely, which is much simpler since the engine won't have to be running.
With higher mileage motors it's common for boost leaks to develop around the intercooler boots and intercooler end tanks (especially on intercoolers with plastic tanks). On the LB7 Duramax, it's also common that the driver-side intercooler pipe rubs on a small hardline by the radiator; if it rubs enough over time it can create a large hole and substantial boost leak. Even the smallest boost leaks can affect turbocharger and engine performance, so they'll want to be taken care of quickly to ensure you're getting all you can out of that engine.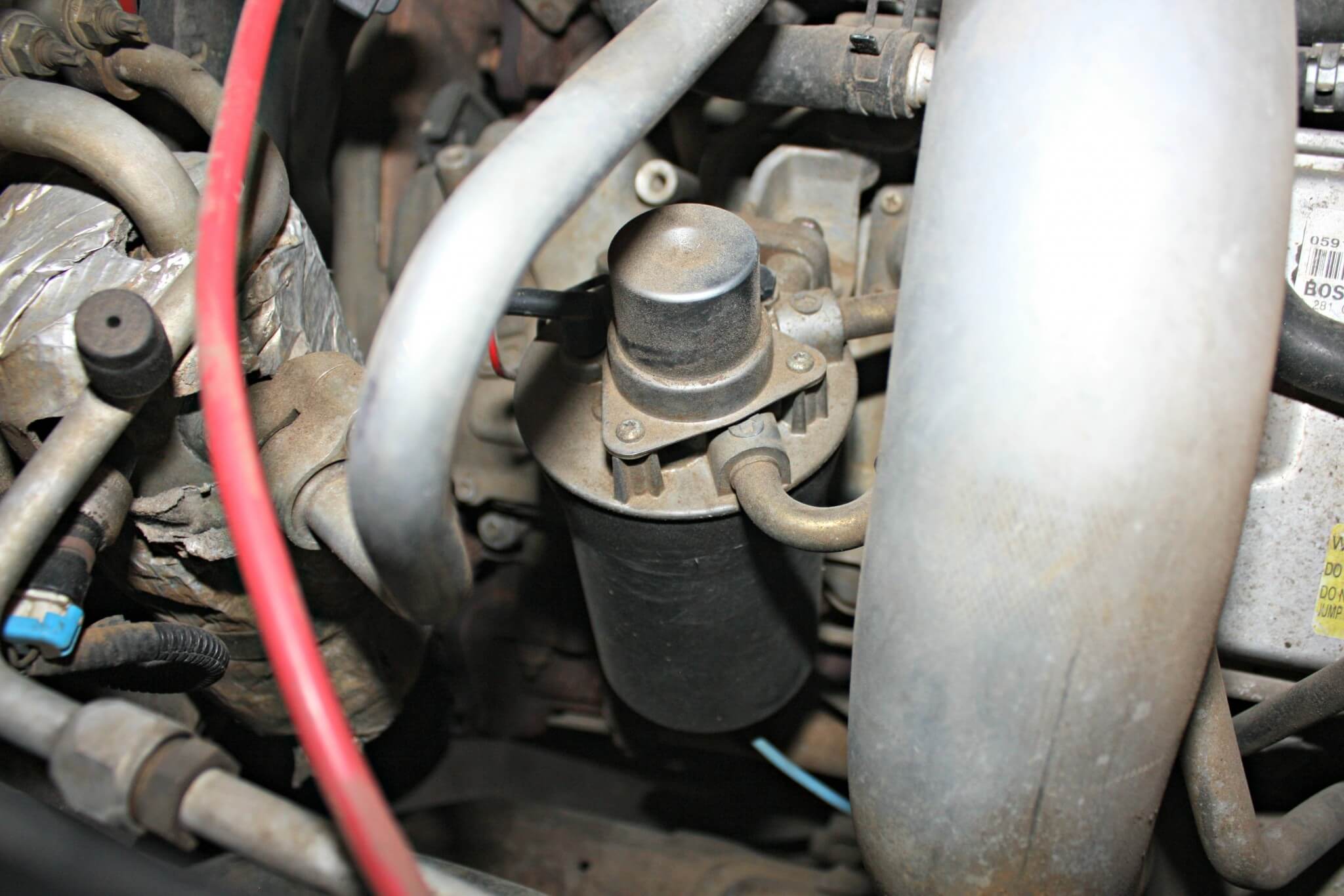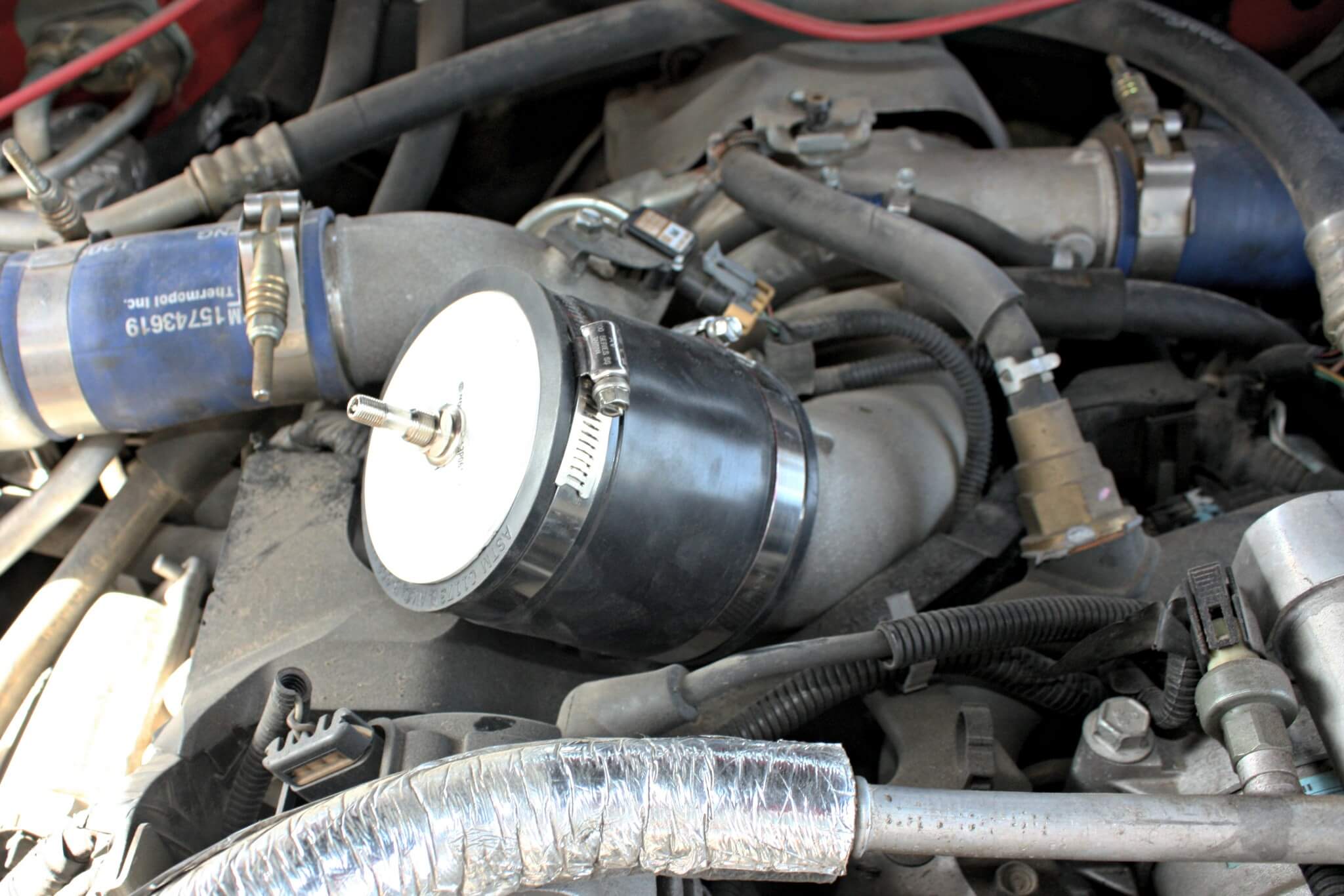 PPE Boost-Increase Valve Upgrade
Unlike the 2004.5 and later Duramax engines, the LB7 did not come equipped with a Variable Geometry turbocharger, it actually uses a simpler but very effective wastegated IHI turbocharger that works well at stock and slightly above stock power levels. The OEM IHI turbo has been known to support around 500 hp while offering good towing manners and quick low-end response. So, for applications such as this truck, the factory turbo is sufficient, even when a mild performance tuner is thrown into the mix.
One disadvantage to the factory turbo is the fairly light wastegate actuator, which allows the wastegate to start opening around 18-20psi boost. The factory motor can support around 40-psi in stock form, so allowing that turbo to build more boost can lead to better power, cooler EGT and better efficiency.
To keep the actuator from opening so soon, Pacific Performance Engineering (PPE) offers this simple Boost Increase Valve that can be spliced to run in line with the boost reference hose on the actuator head. By restricting the boost pressure being fed to the head of the wastegate, the actuator will stay closed longer, which allows the turbo to build and maintain higher boost levels. It's a simple 10-minute install and an increase of 8-10 psi can be expected depending on the fueling and tuning being used.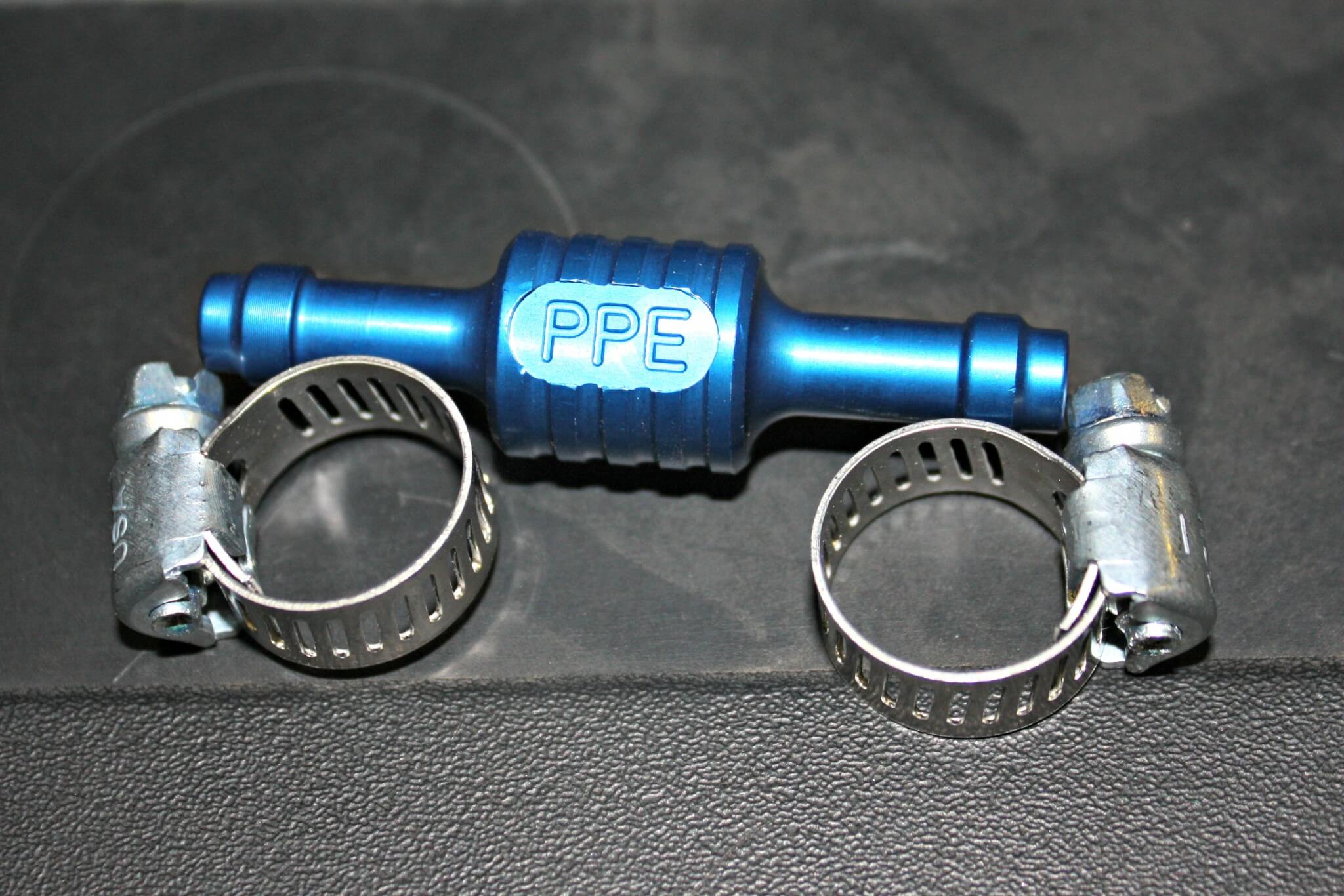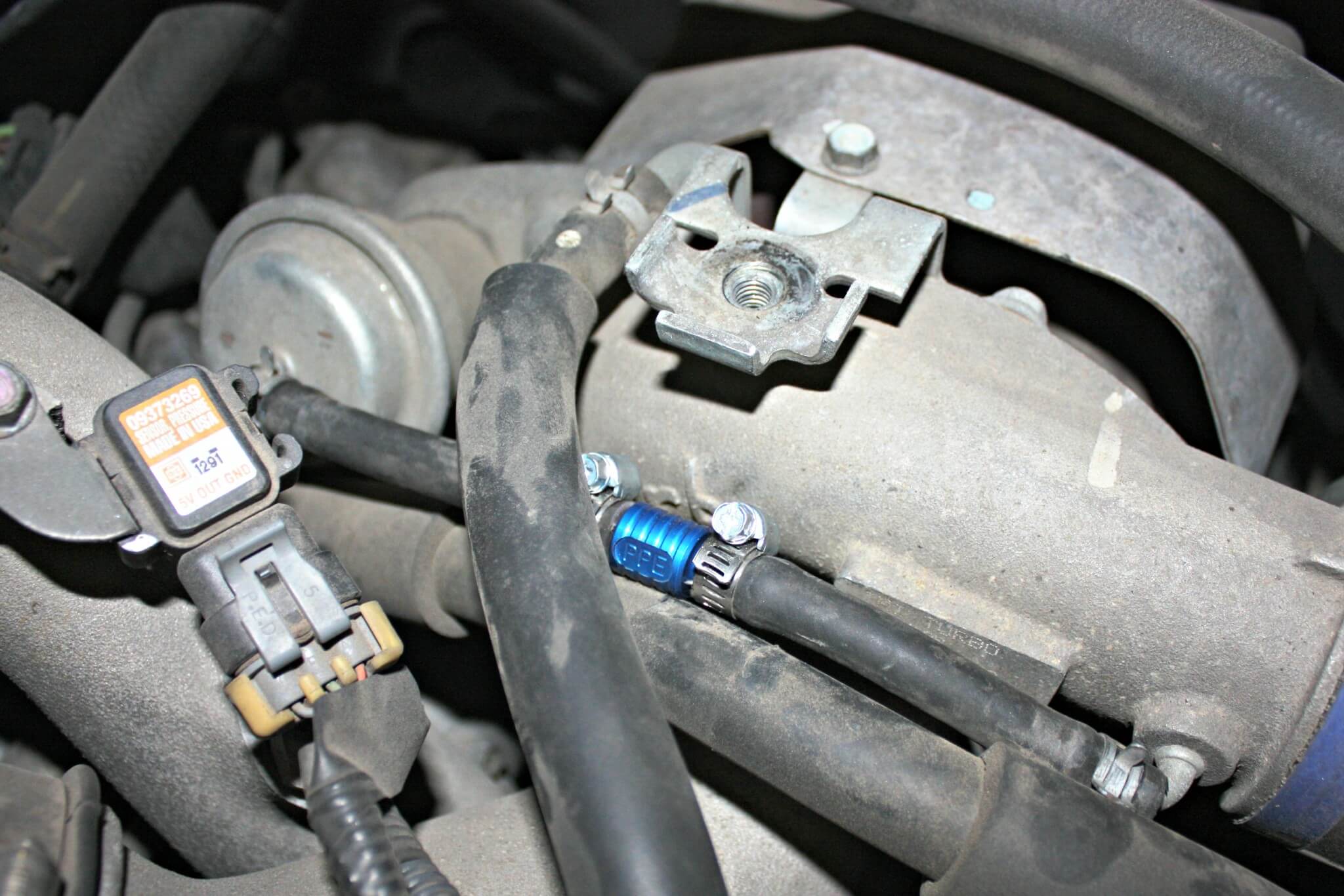 Tuner Tweak
The new F4 Flashpaq from Superchips is the perfect entry-level performance tuner for the budget-minded diesel owner in need of a little extra power and mileage. The simple hand-held tuner offers multiple tuning levels along with custom end user adjustable settings for calibrating larger tires, gear ratio changes and transmission shift strategies. The F4 can also be used to read and clear diagnostic trouble codes and offers a limited two-year powertrain warranty for your vehicle, giving end users peace of mind against future problems. The Superchips F4 is also fully CARB compliant for most diesel applications, meaning California residents no longer need to fear the extra performance from the tuner getting them in trouble with their local EPA office.
For the LB7 Duramax, the Flashpaq offers four power levels above stock: Mileage XS, Tow, Tow/Perf and Performance. While up to 119 hp and 206 lb.-ft. of torque can be added to that Duramax engine in the Performance tune, this particular truck is used on a daily basis to tow trailers around town and across the state to rodeos on the weekend. With this kind of abuse and nearly 300,000 miles on the odometer, the 50-hp Tow tune was chosen to offer the safest overall performance and efficiency improvement for heavy hauling. After taking a few minutes to select the specific user adjustable settings in the Advanced Tuning tables of the Flashpaq, the Tow tune was downloaded into the truck's ECM and the Flashpaq could be unplugged and put away. The first initial test drive showed immediate improvements in throttle response and turbo spool-up. Even when unloaded, the added power offers great drivability improvements around town and on the freeway.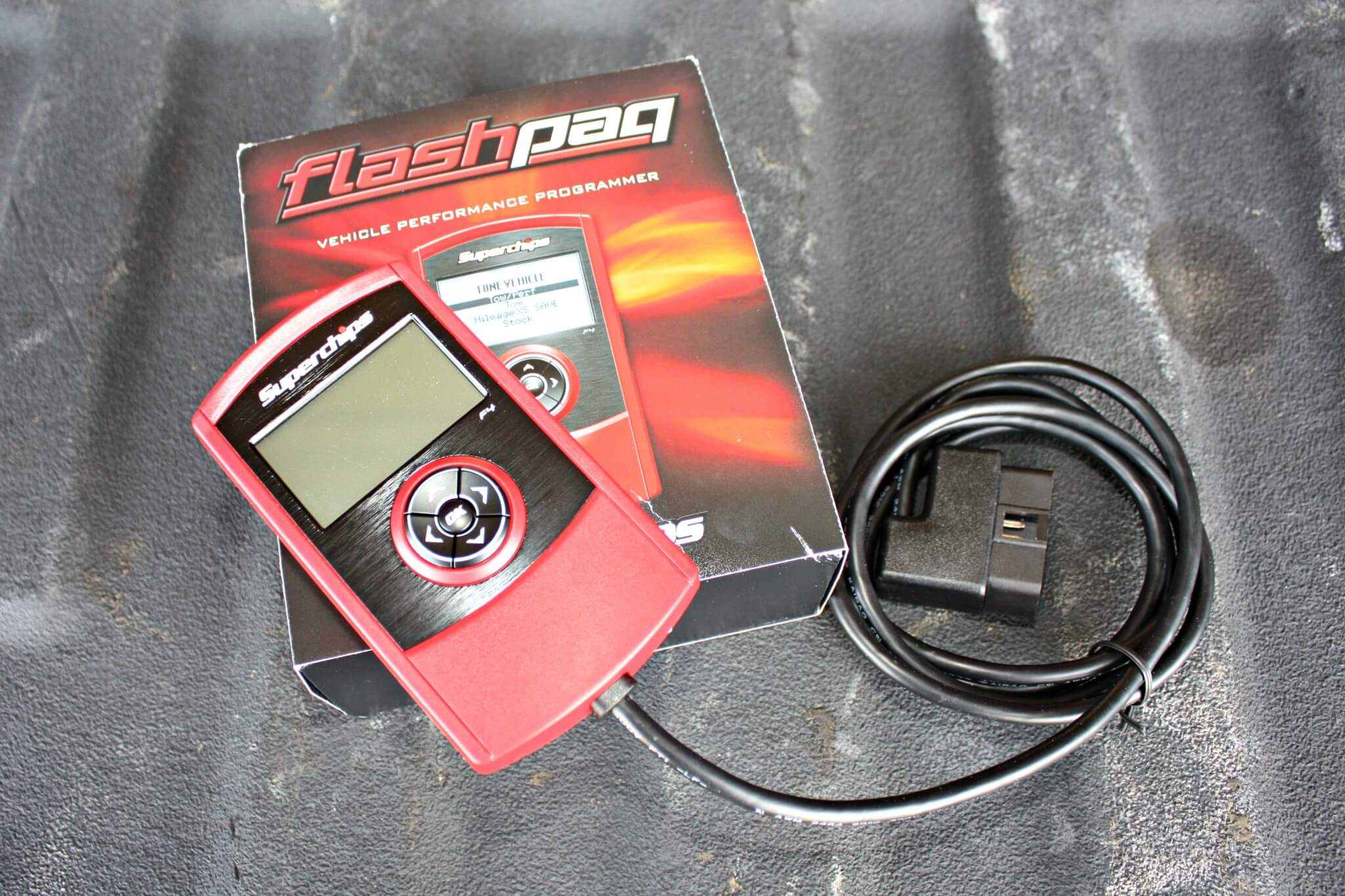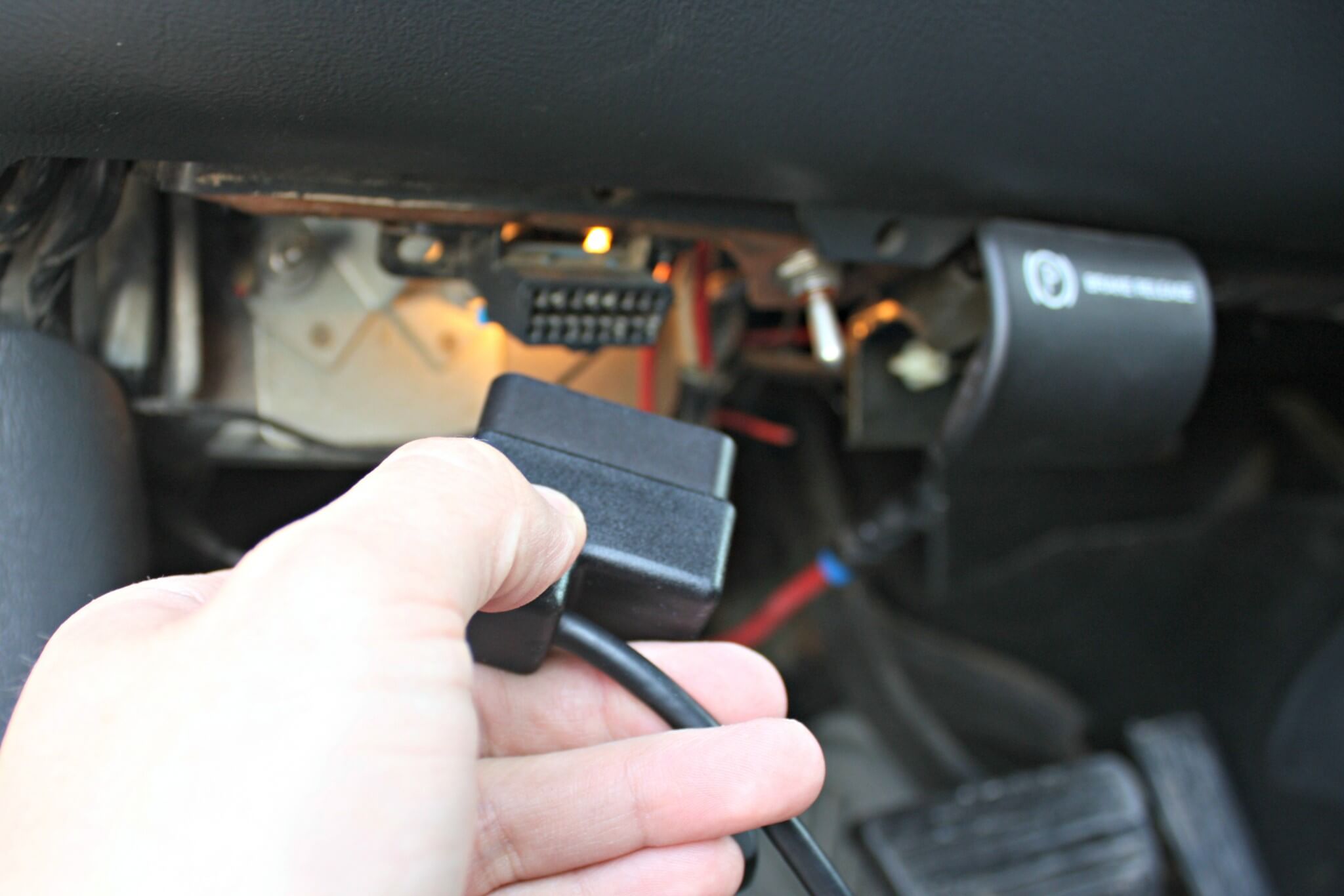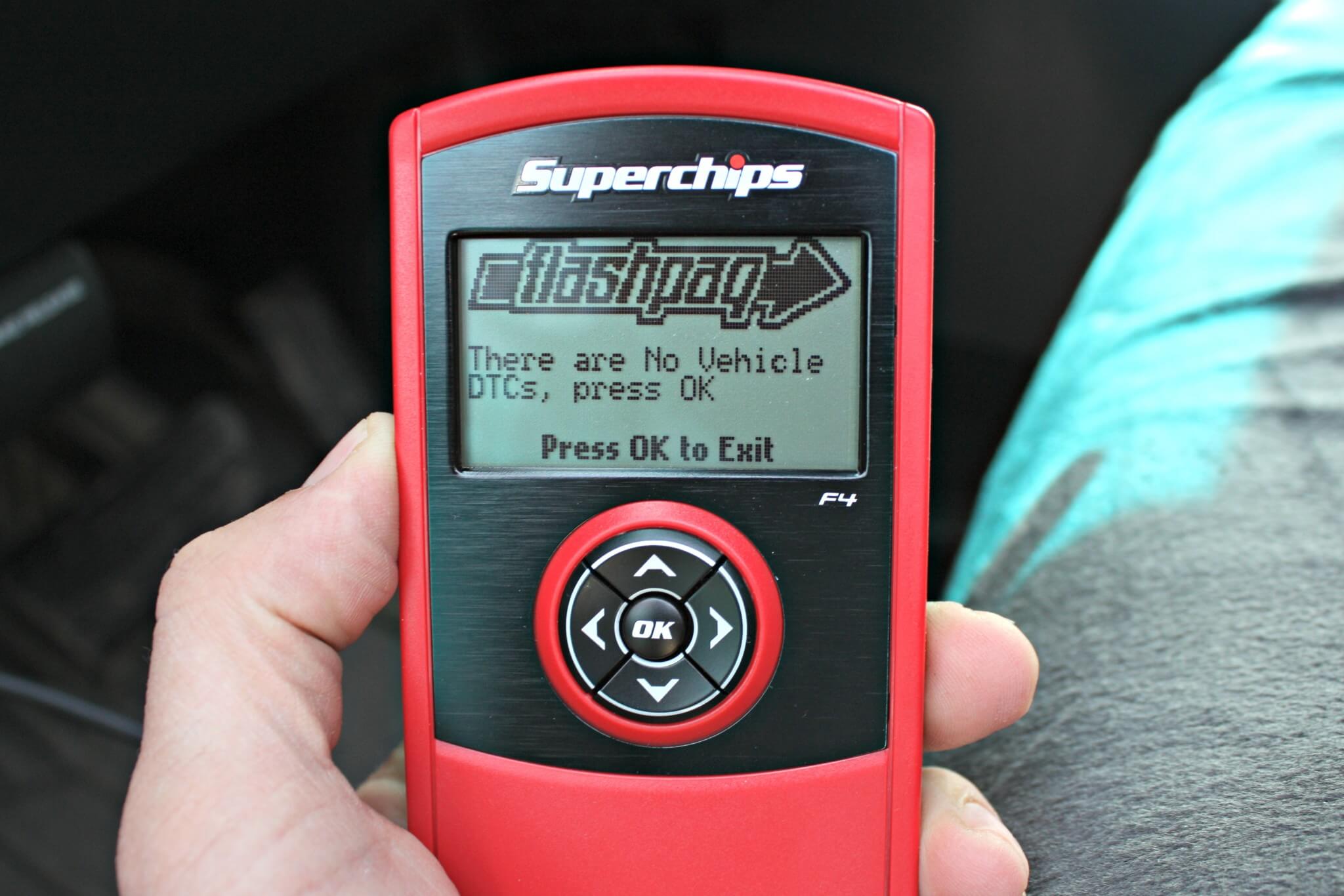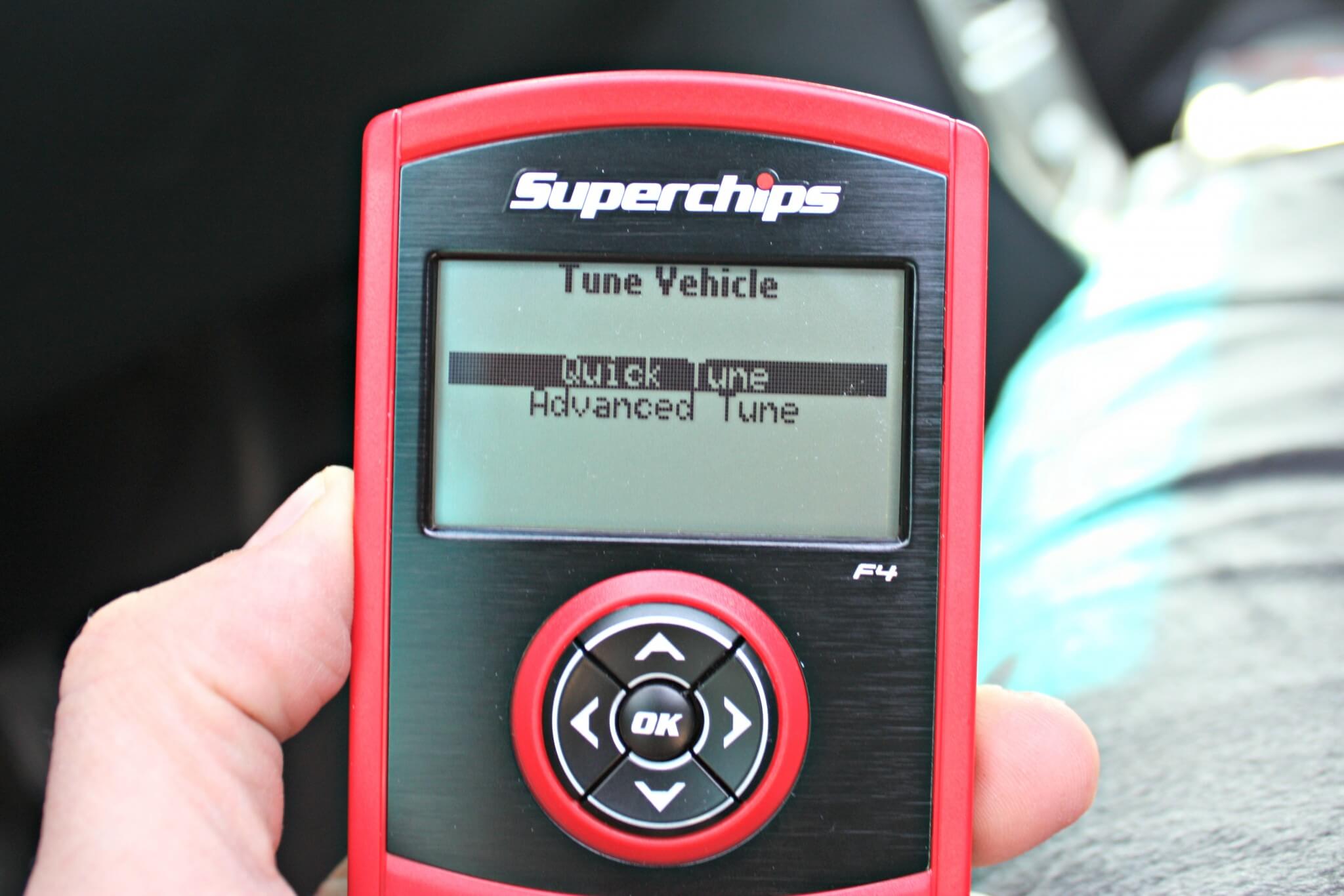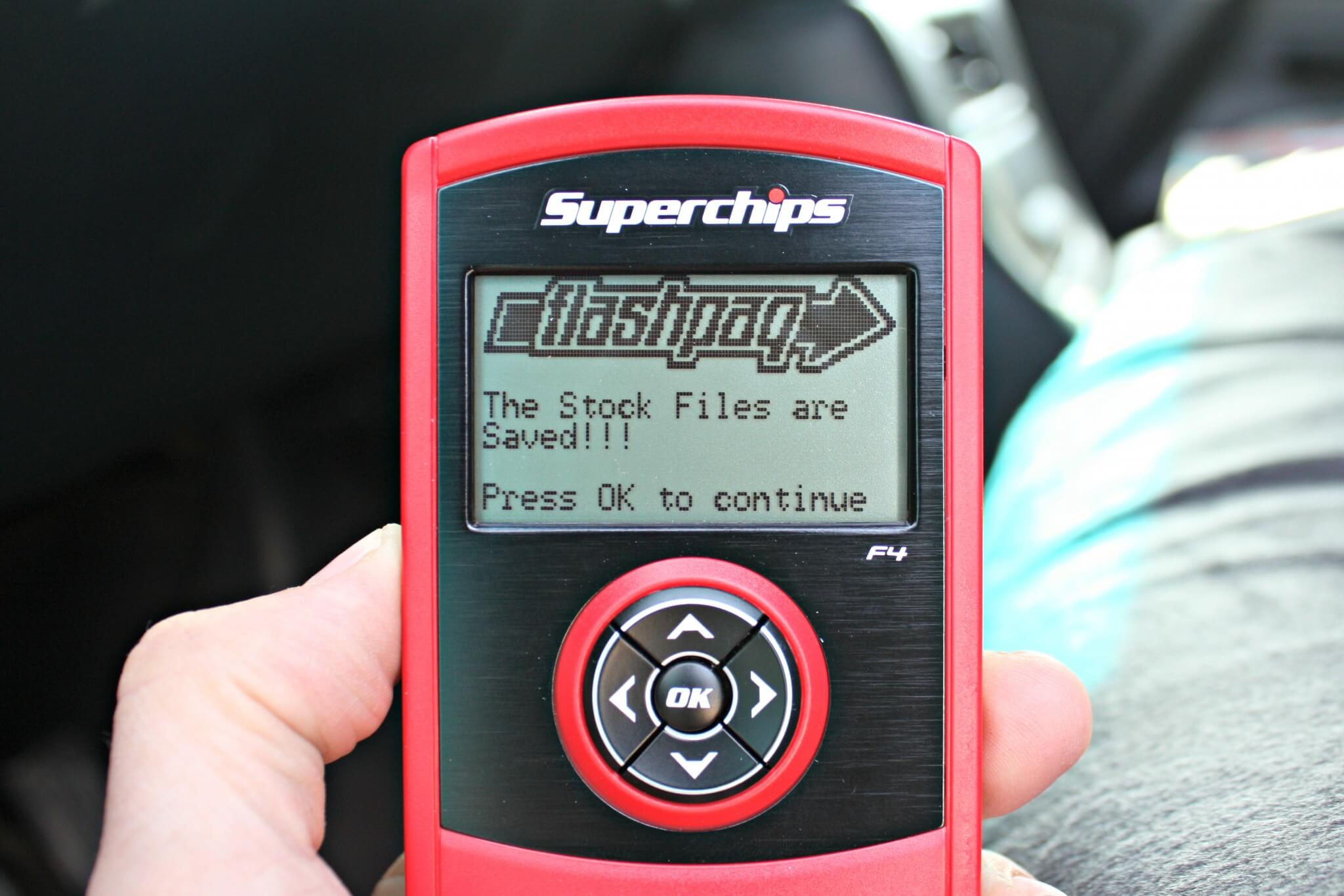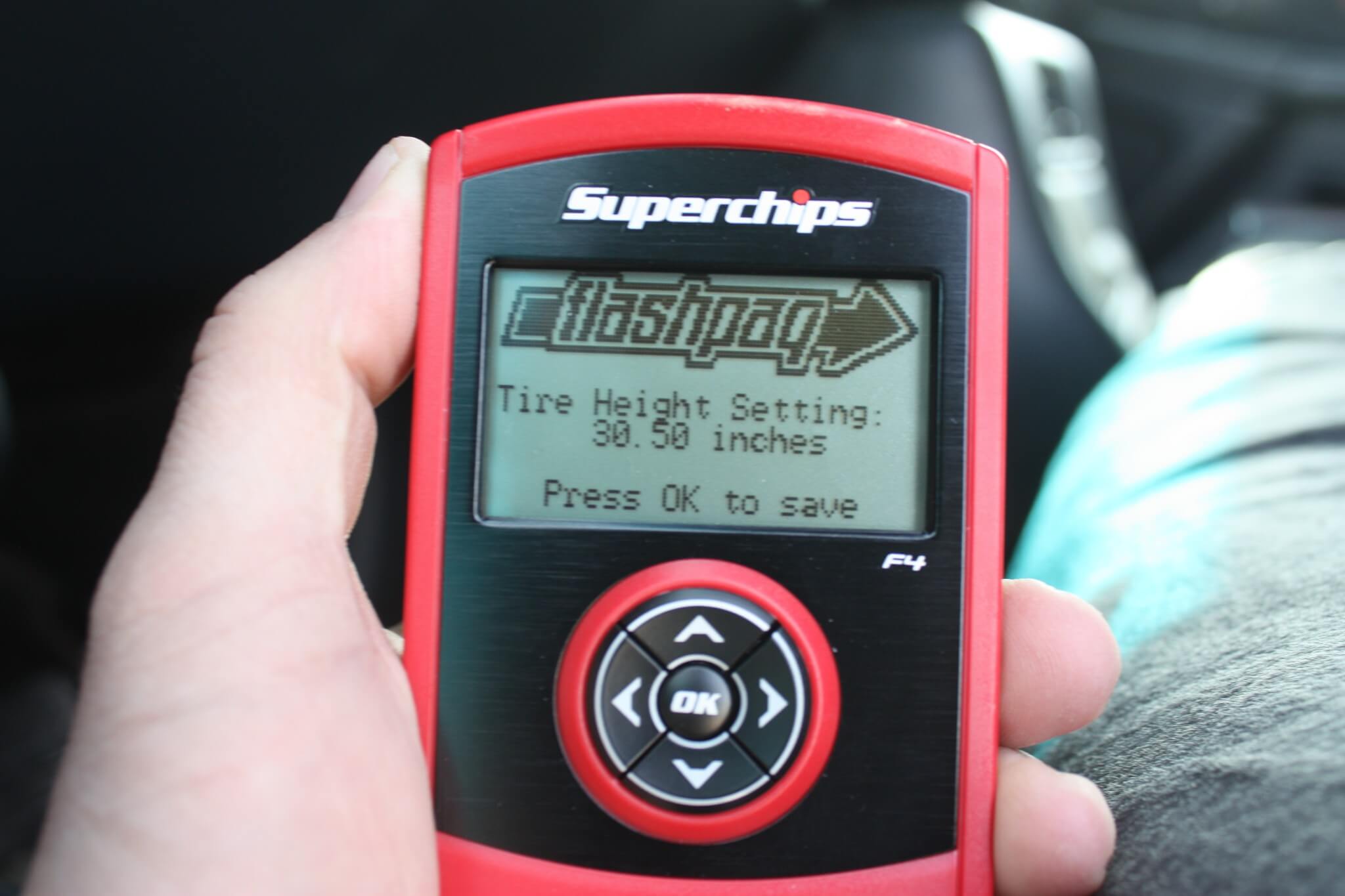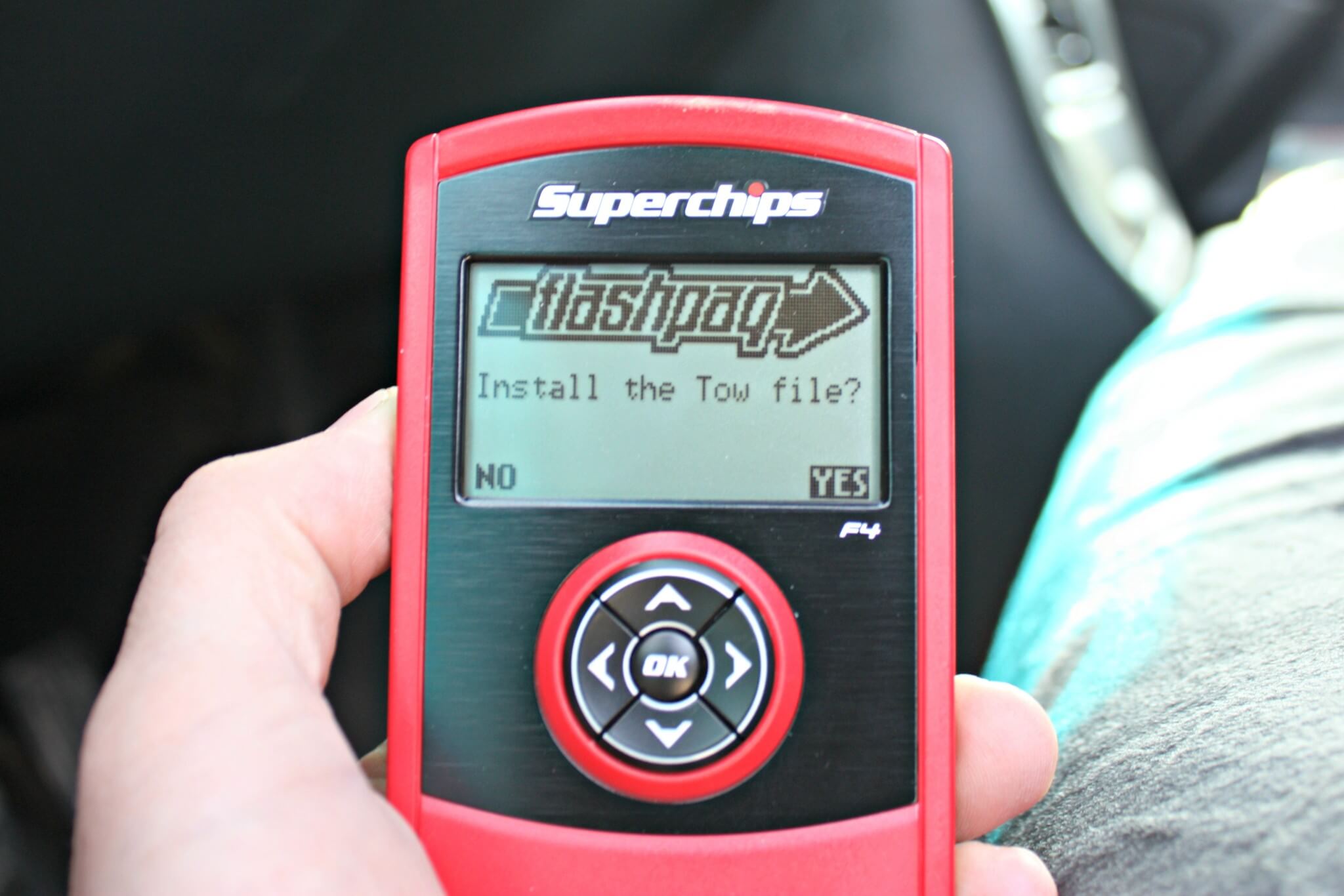 The Outcome
This truck's owner was extremely happy to see increased fuel mileage after the DIY upgrades had been completed. Between the air intake upgrades, a new fuel filter and the Superchips tuning, fuel mileage has increased nearly 4 mpg overall, up to more than 18 mpg highway when not towing and more than 12 mpg with their 14,000-lb horse trailer in tow. For less than a $500 investment, some elbow grease and two to three hours in the driveway, these simple upgrades can be worth the effort and will rekindle the love you have for that old worn-out truck that's still just too good to trade in. DW
SOURCES:
Superchips
888.227.2447
Pacific Performance Engineering
714.985.4825