Truck of the Week

809,000-Mile
6.4L Power Stroke
We all know the 6.4L Power Stroke gets a bad wrap. As this engine ages, fuel system failures, cracked pistons, and head gasket issues run rampant—and most catastrophic issues even occur before 200,000 miles. However, some 6.4L's are born to go the distance. This '08 F-350 was listed on AutoTrader.com, having racked up an incredible 809,500-plus miles, or (as the AutoTrader article about the truck states) 222 miles every single day for 10 years… We're not sure which (if any) major components were replaced throughout the truck's mega-mile journey, but what we do know is it was listed for $15,000 and sold within a week. It looks like someone was willing to keep this Super Duty marching toward the coveted million-mile mark.
Highlights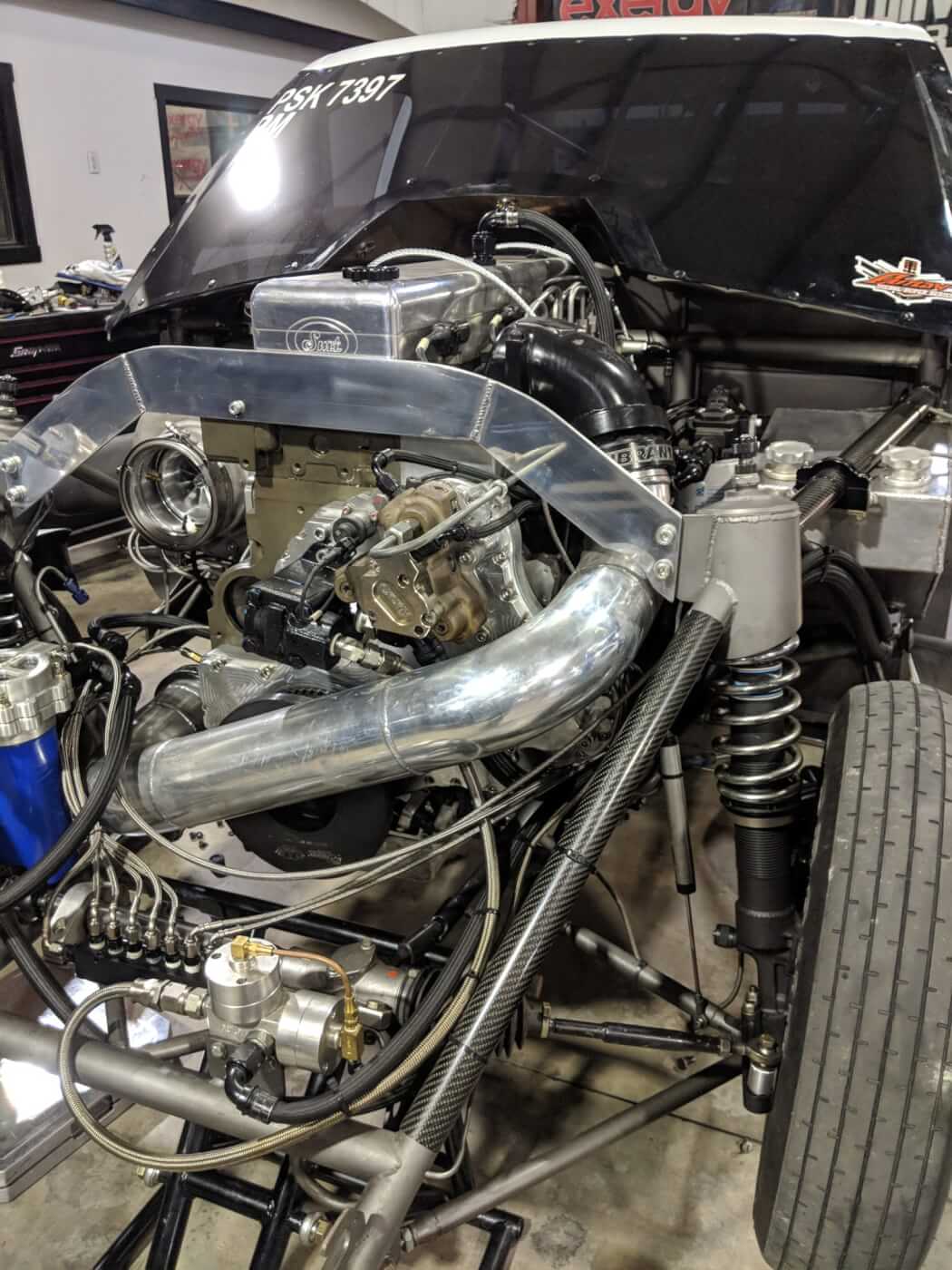 Firepunk's Pro Mod Cummins
69 Passes at 2,000 HP
The guys at Firepunk Diesel officially began the off season last week when they started tearing into the Save the Racks S10. While chassis, suspension, and tuning tweaks were necessary to get the Pro Mod into the 6's in the quarter-mile (and set a 4.48 at 169 mph record in the eighth-mile) in 2018, the Enforcer series engine from D&J Precision Machine never skipped a beat. All told, the Firepunk team put nearly 70 passes on the deck-plated Cummins, most of which were made at full power, which means in excess of 2,000 hp. Look for team Firepunk to lean on this nasty engine even harder in 2019, with the goal of breaking their own record(s).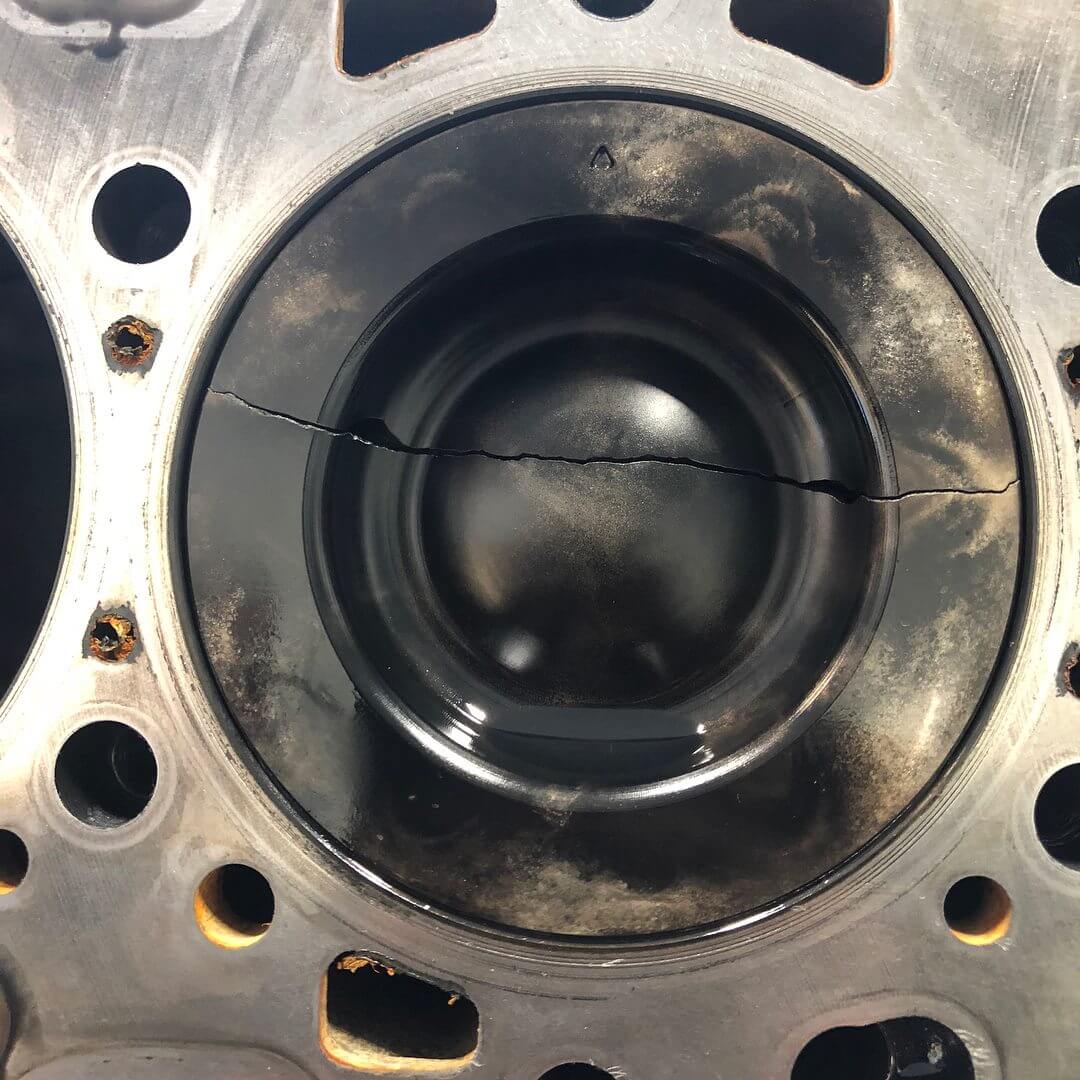 Testing the Limits
Street Fighter Duramax
After 78 grueling dyno pulls, various different setups, and more than 1,200 hp, the folks at Wagler Competition Products finally found the weak link in their Street Fighter Duramax engine. So what gave? A piston, but not before being subjected to 6,207 psi worth of cylinder pressure (roughly three times what a stock Duramax sees). Upon disassembly, Wagler's as-forged connecting rods hadn't shrunk at all, the Callies Compstar crankshaft and bearings all checked out good, and the ARP 2000 head studs had no problem keeping the heads clamped to the block. Now, Wagler plans to freshen up its budget-friendly Duramax, add compounds, and get it back on the dyno for more testing.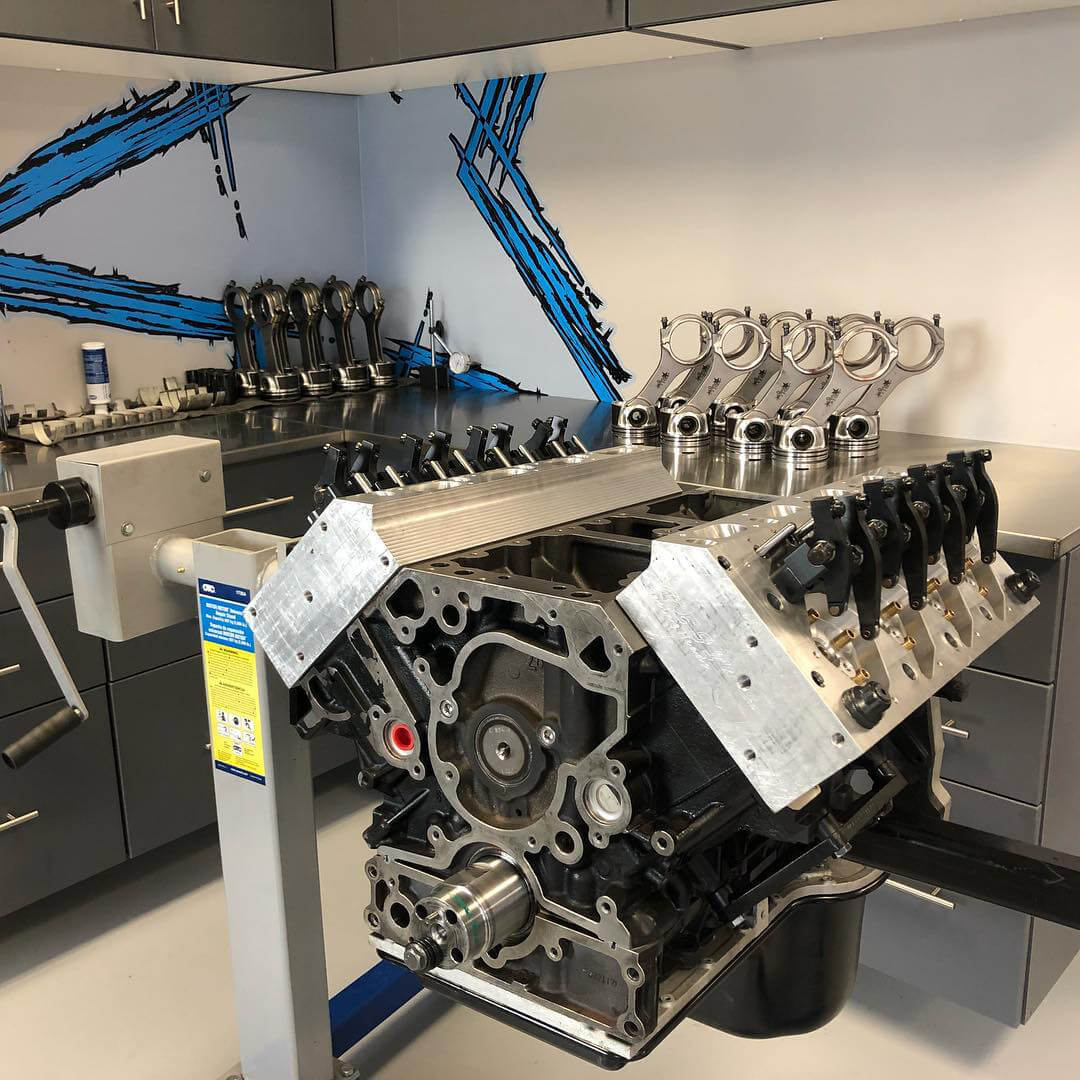 Billet Cylinder Heads
Rudy's Pro Mod 6.4L
In a teaser pic spotted on Facebook, Rudy's Performance Parts' engine builder and master fabricator Nathannial DeLong let the cat out of the bag on Rudy's Pro Mod plans for next season. If this holds true, expect to find a pair of billet-aluminum cylinder heads bolted to Rudy's nasty 6.4L Power Stroke, complete with Harland Sharp roller rocker arms. With so many new milestones achieved in the Pro Mod class in 2018, look for race teams in this category to spend the entire winter testing parts and chasing horsepower. After all, mid 4's will likely be a requirement to stay competitive in this field in 2019…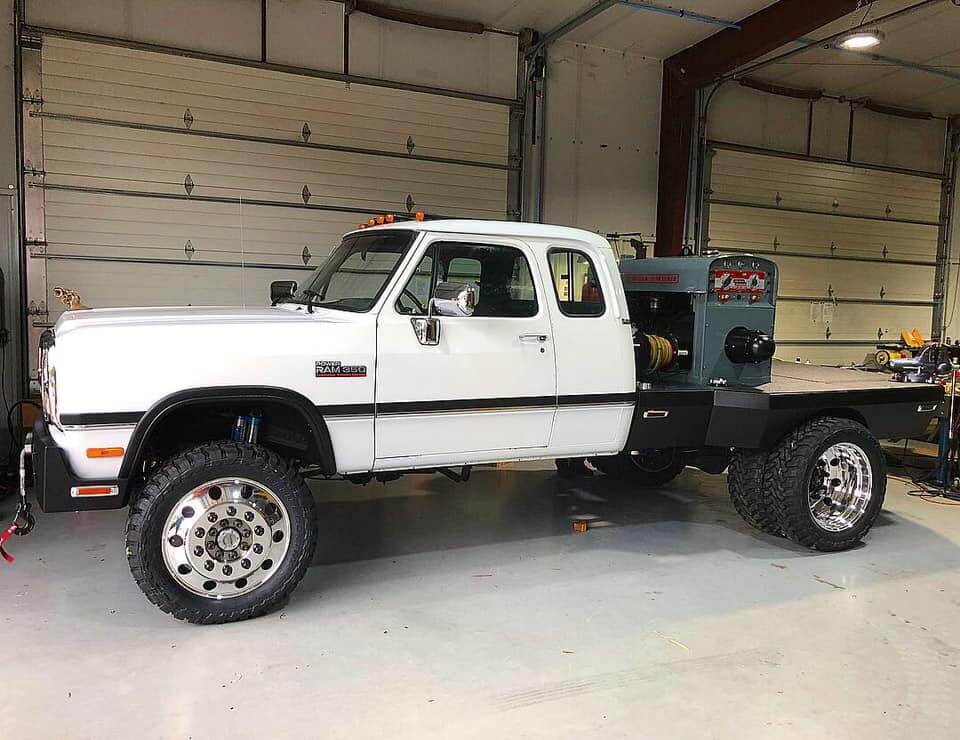 First-Class First-Gen
Ram Cummins
SEMA is definitely in the air with this one, and it is indeed headed to Vegas. Built by West Coast Choppers for Line-X Protective Coatings, the first-gen Cummins should reel in a sizeable number of gawkers. After it's done at the SEMA Show, who knows, it may even show up on a jobsite near you. So far, the old-school welding rig which mixes in the perfect amount of new-age-bling was well-received (to say the least) on social media. If you're in Vegas for SEMA, make sure to stop by and take a look at this one-of-a-kind first-gen for yourself. It'll be parked in booth 30087. Head to our Instagram page (@dieselworldmag) for an image of the completed project this week.
Events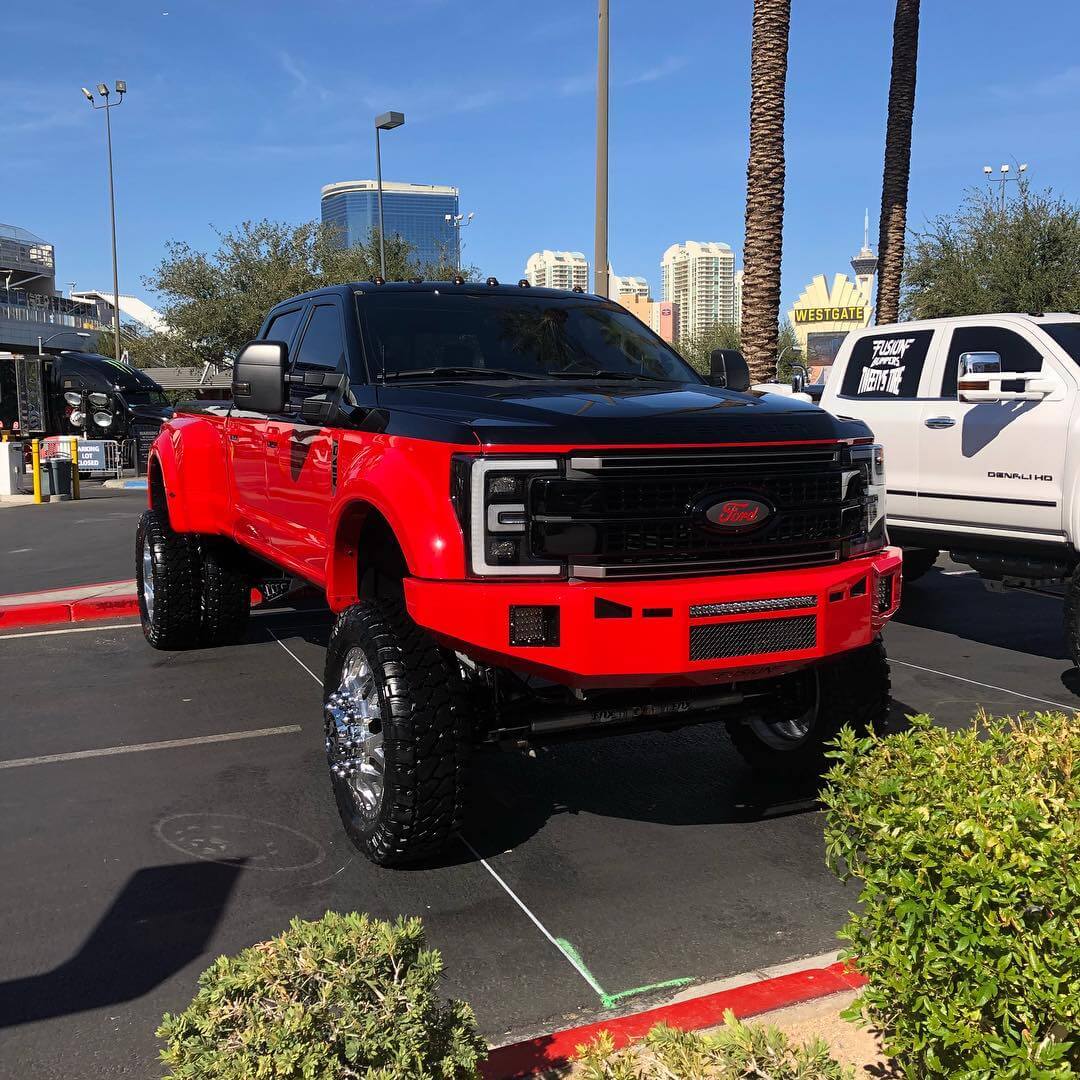 SEMA 2018
We've got the coverage
Can't make it to SEMA? Stay tuned in to the Diesel World Magazine Facebook and Instagram pages (both: @dieselworldmag) for sneak peeks, live updates, and major unveilings. We'll be at the show all week, so stay close to your phone. From brand-new, sky-high Super Duty's to slammed dually's, unique oil burner swaps and cutting edge product releases, we'll have things covered from wire to wire. Also, stay tuned for our comprehensive SEMA coverage in the magazine and the one-off builds we'll feature throughout the next year.
Parts Rack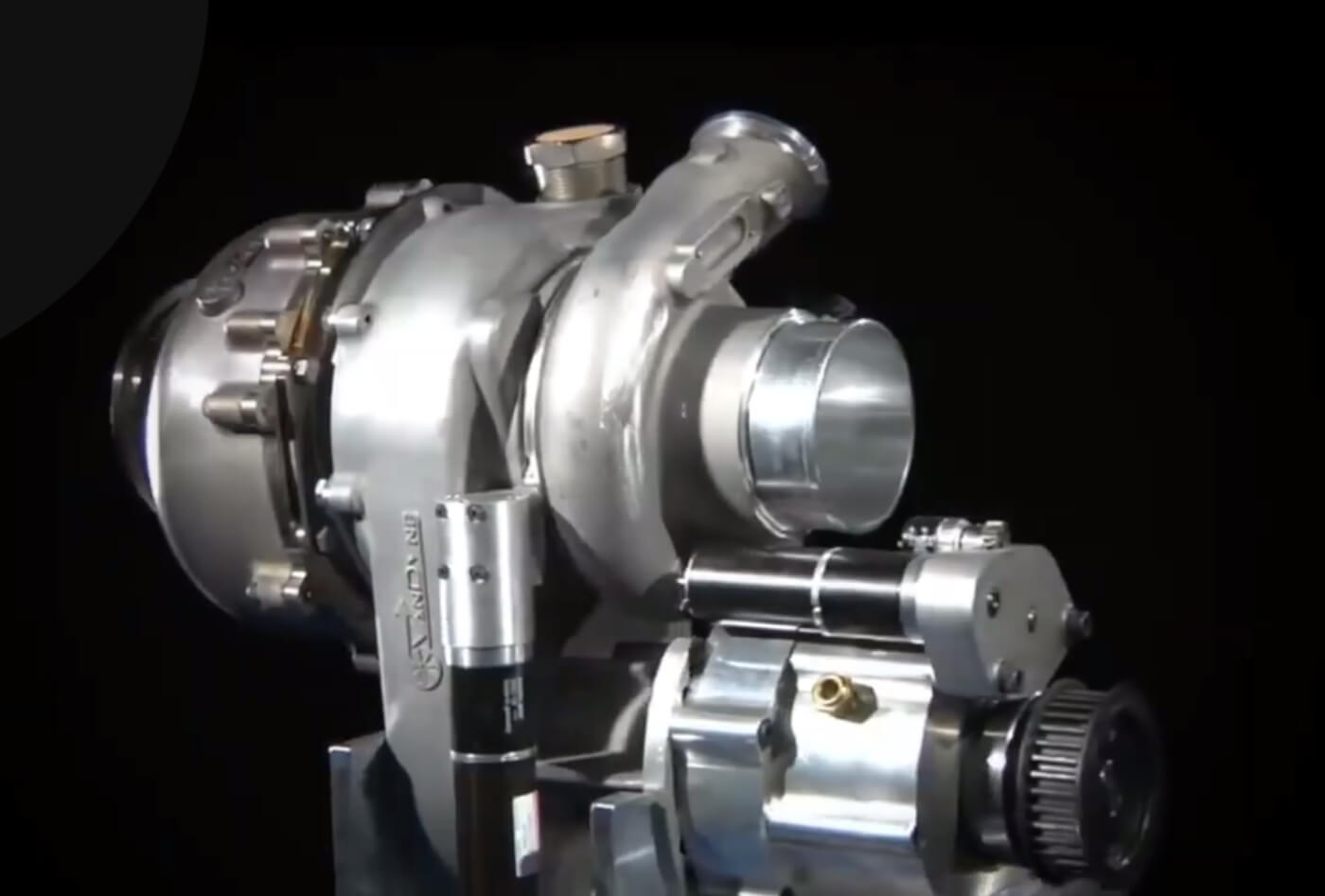 The SuperTurbo
Added Complexity or the Best of Both Worlds?
Good response down low and sufficient top-end flow for adequate horsepower—that's the goal when spec'ing out a turbocharger for most street-driven and work applications. The VanDyne SuperTurbo puts a unique spin on the age-old theory of combining a supercharger with a turbocharger for optimum performance at any engine speed. Specifically, a belt-driven CVT varies the ratio between the engine and the turbo shaft, while a traction drive is responsible for spinning the turbo shaft. Once the turbocharger's turbine speed overtakes the gearing of the traction drive, the system performs like a traditional turbo. Confused? So were we. Take a look at SuperTurbo.net to find out more.