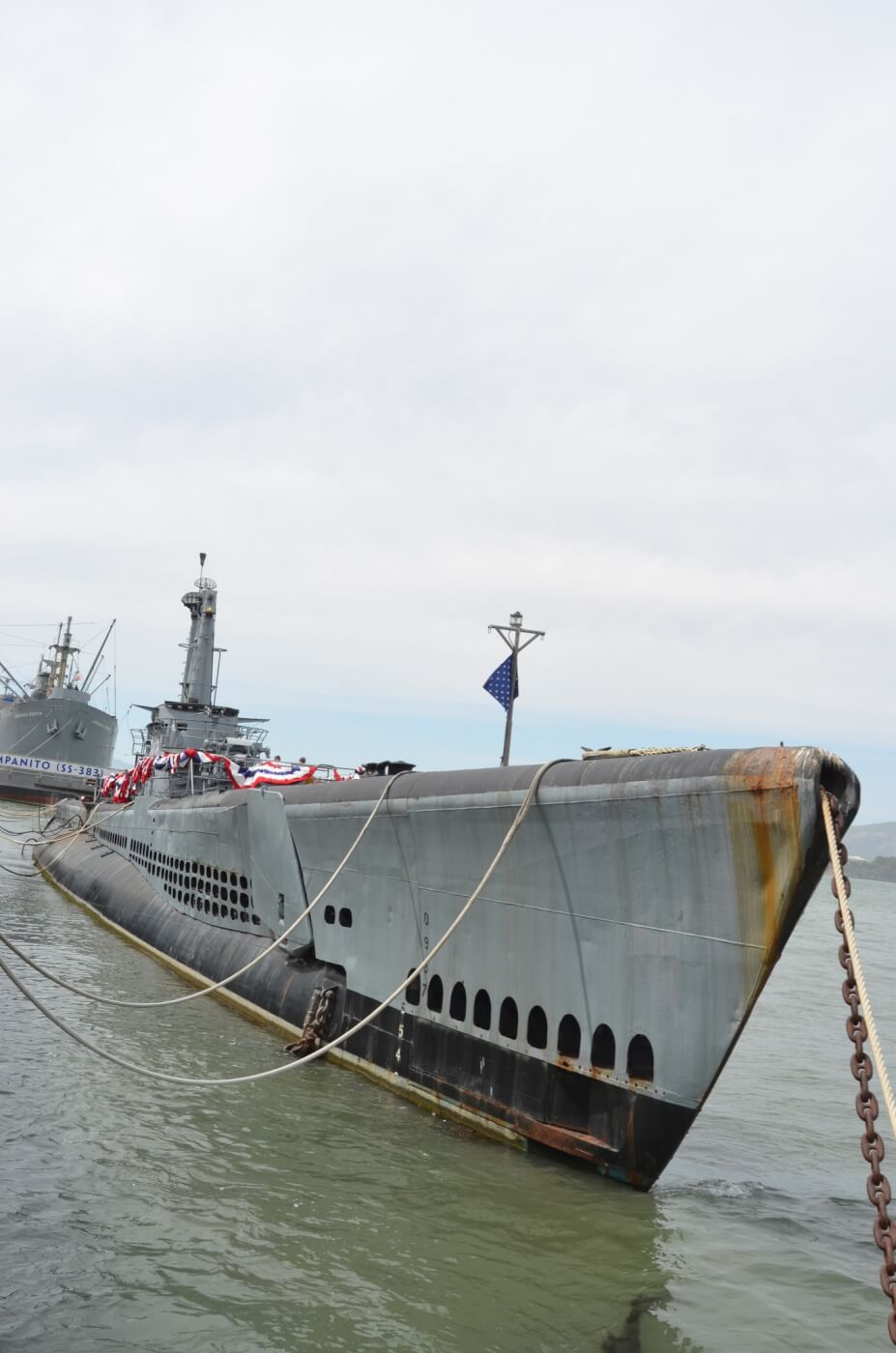 When it comes to military frontlines or first responders to any emergency scene, you need a power plant you can count on.
So in 1944, when World War II neared its climax, the navies required just that for their submarines. But without a dependable diesel engine, the crew would not have a chance to survive in the depths of the ocean, sometimes in enemy territory.
"This boat has the ability to store up to 110,000 gallons of raw dirty bunker fuel for all five of the diesels."
One such submarine with the reliable power plant engine was the USS Pampanito (SS-383), a World War II Balao class Fleet submarine built from 1942 to 1944. Each vessel took only two years to build from beginning to completion.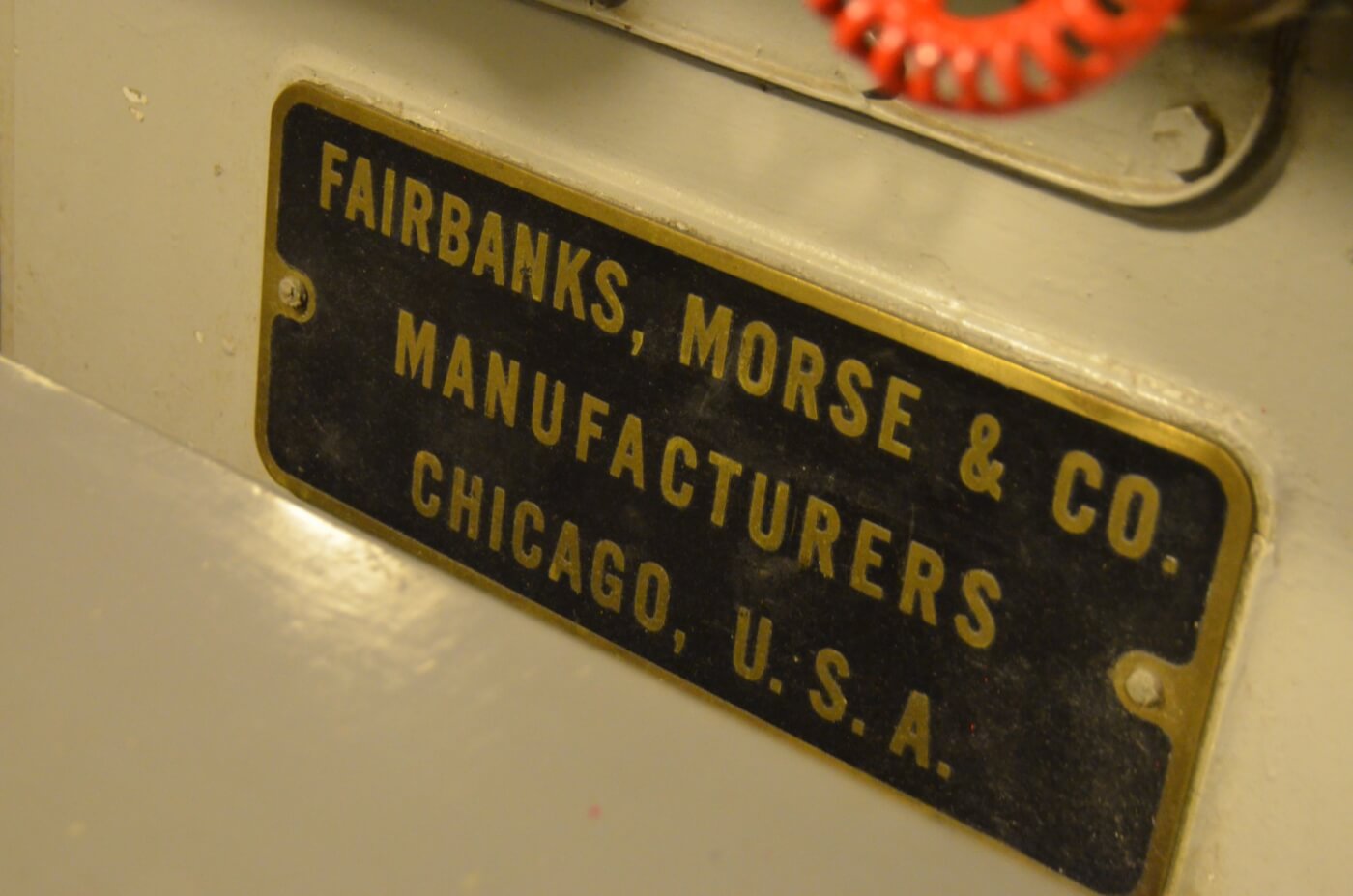 ENGINES
The USS Pampanito has four Fairbanks Morse 38D 8 1/8 model motors. They are opposed piston, in-line, 10-cylinder engine employing air starting. Bore and stroke are 8 1/8 and 10 inches respectively. Along with one ship's service diesel is an auxiliary engine, Model 38E 5 1/4 (also supplied by Fairbanks, Morse and Company). This is a 7-cylinder, opposed piston, air-starting engine rated at 440HP. The bore is 5 1/4 inches and the stroke 7 1/4 inches.
During normal operation on the surface, two of the main diesel engines drive the motor generators to turn the shaft; another two turn the motor generators to charge the batteries. The fifth provides the submarine with all the electrical power to run the lights and auxiliary onboard equipment.
"They idle at 300 rpm and the governor limits them at 400 rpm."
The amazing part of the USS Pampanito design is the fuel storage and delivery system. This ship has the ability to store up to 110,000 gallons of raw dirty bunker fuel for all five of the diesels. To make this work, the bunker fuel is pumped through a centrifugal purifying system and then stored in a day tank that has a capacity of 600 gallons. In turn, the day tank feeds all the engines. Since refined diesel was not readily available during WWII, this allowed shipmen to store bunker fuel from any source and then clean it up as needed for wartime operations.
Each one of these Fairbanks Morse 38D 8 1/8 engines produce 1600 horsepower. They are dry sump engines that idle at 300 rpm (with a 400 rpm governor-imposed limit).
Even though these motors were built and assembled in 1943, you can still find parts today by calling Fairbanks Morse with the model number and serial number. This engine was so good that they not only continue to make parts for it, but also used it in several marine vessels for decades, like including the newer nuclear submarines of the '60s, '70s and '80s.
For the newer submarines, these engines were used as the auxiliary power plant.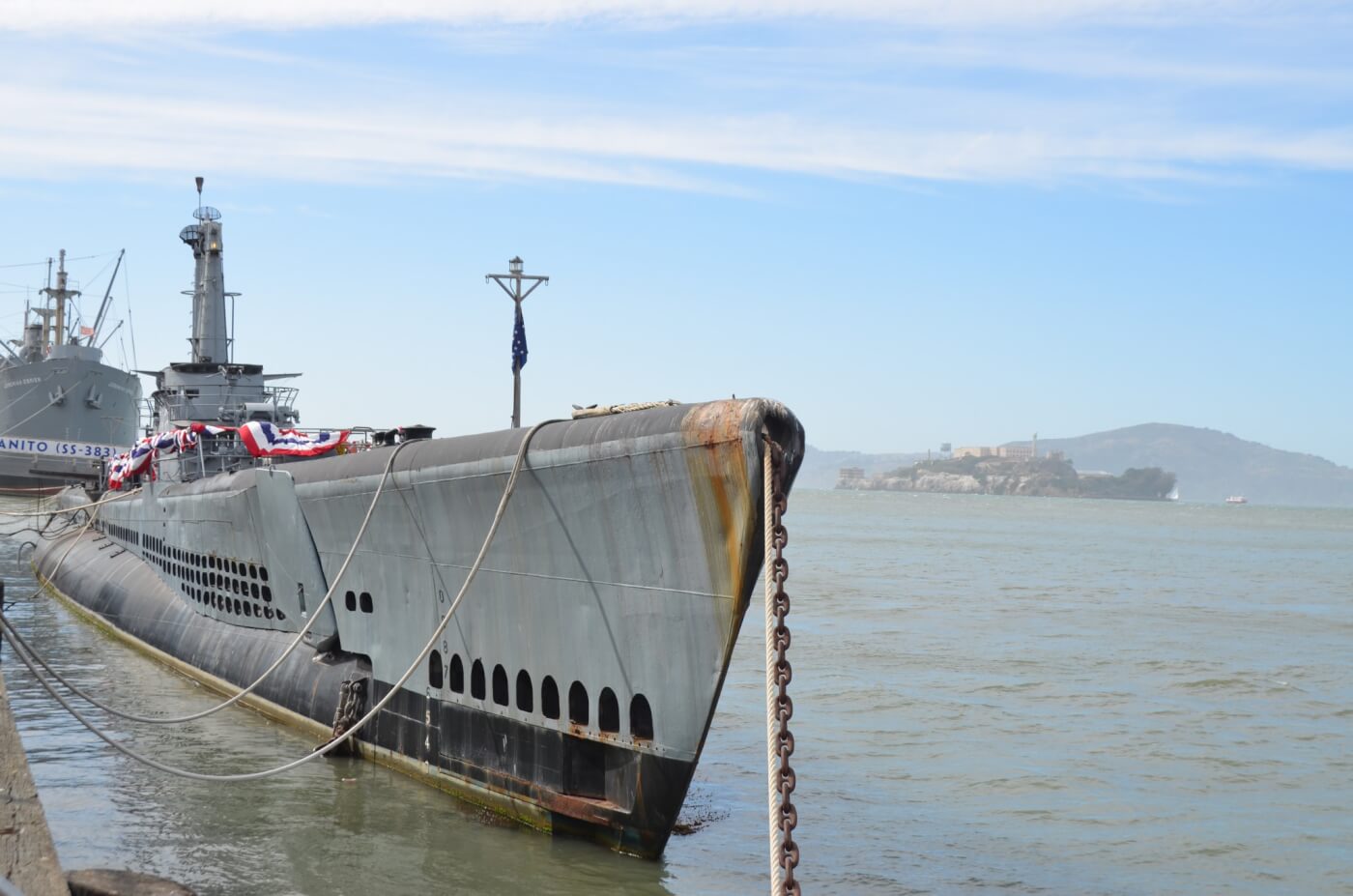 SERVICE HISTORY
When the USS Pampanito was completed in 1943, she entered the Pacific Fleet in the height of World War II. Pampanito made six patrols in the Pacific during this time, and in that period, sank six Imperial Japanese ships and damaged four others. On her third patrol, she saved 73 POWs that were involved in completion of the Burma-Thailand railroad. Needless to say, this submarine depended on these Fairbanks Morse diesels for all they could give.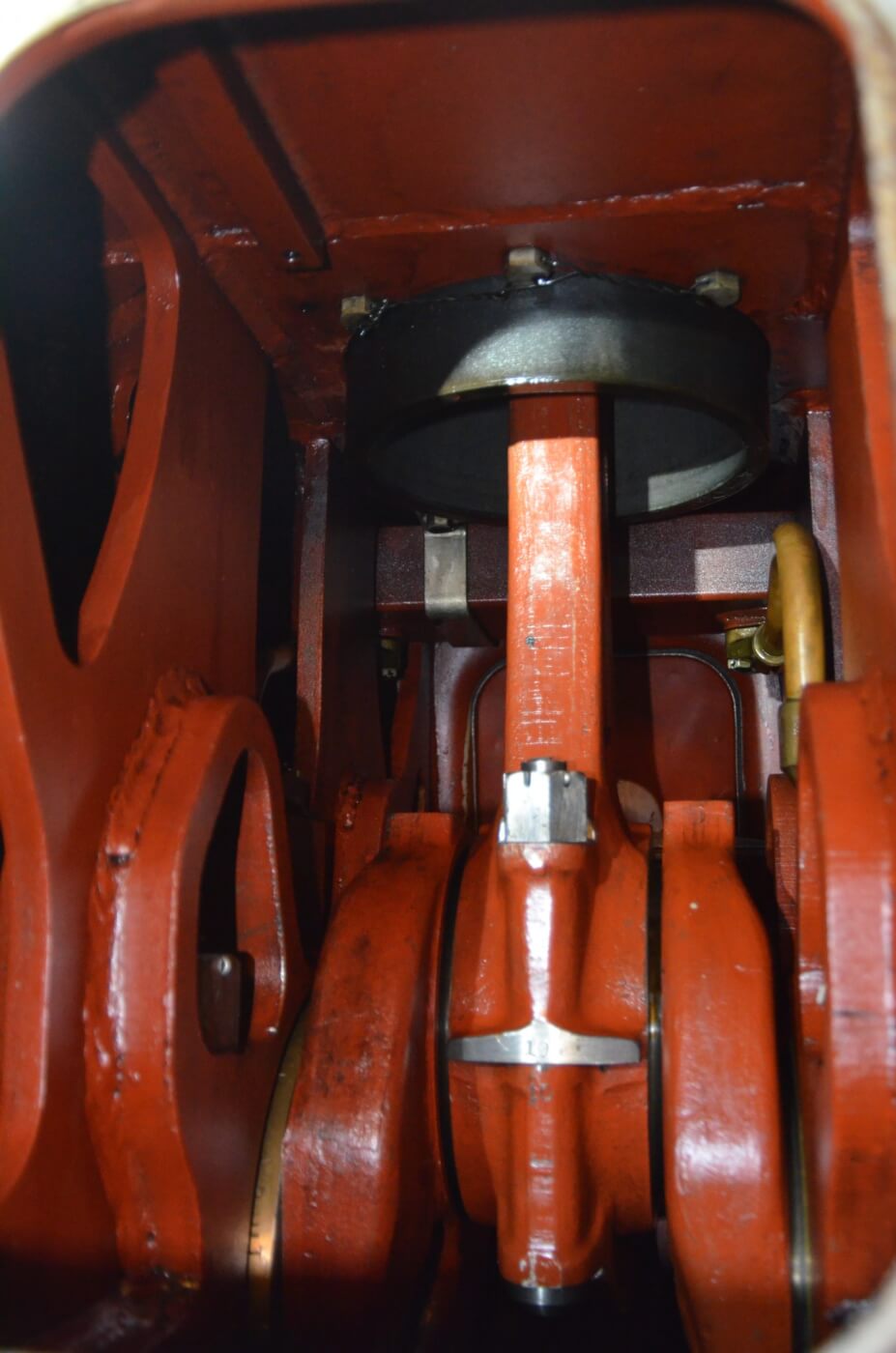 As you wouldn't want someone on a submarine crew who did not want to be in a tight space deep down in the ocean, submarine service was and still is 100 percent volunteer.
Contrary to what you see in the Hollywood movies such as Up Periscope (which actually contains scenes filmed on the USS Pampanito), these diesel engines were not modified during for operation (believe it or not, the crew never added whiskey for a little added power). Everything on a submarine is so tight, so packed in to conserve space, that there isn't much room for any modifications. So as with anything in the submarine community, you made sure you had the best sailors on board to keep everything operating in the highest operational state as possible.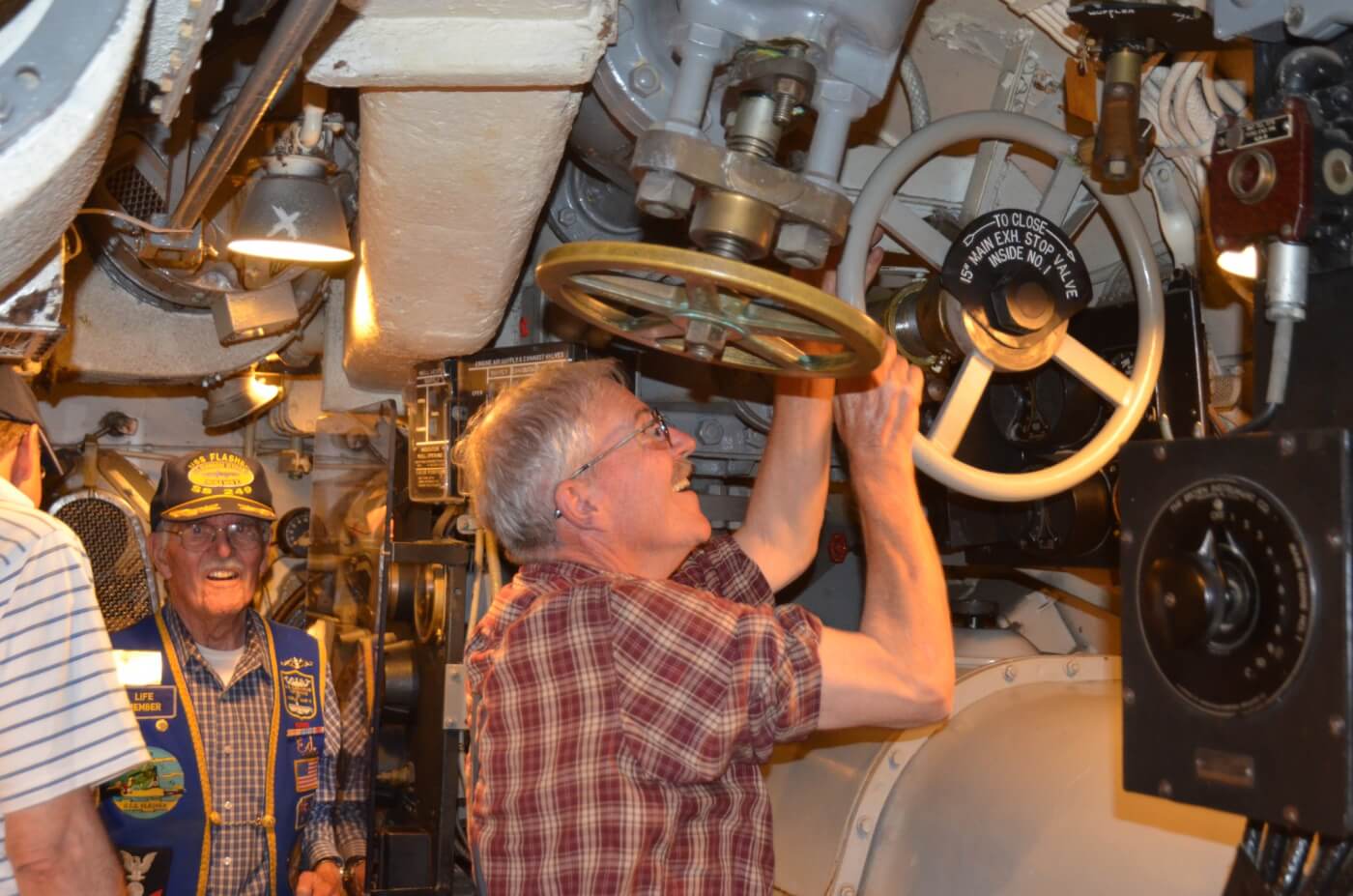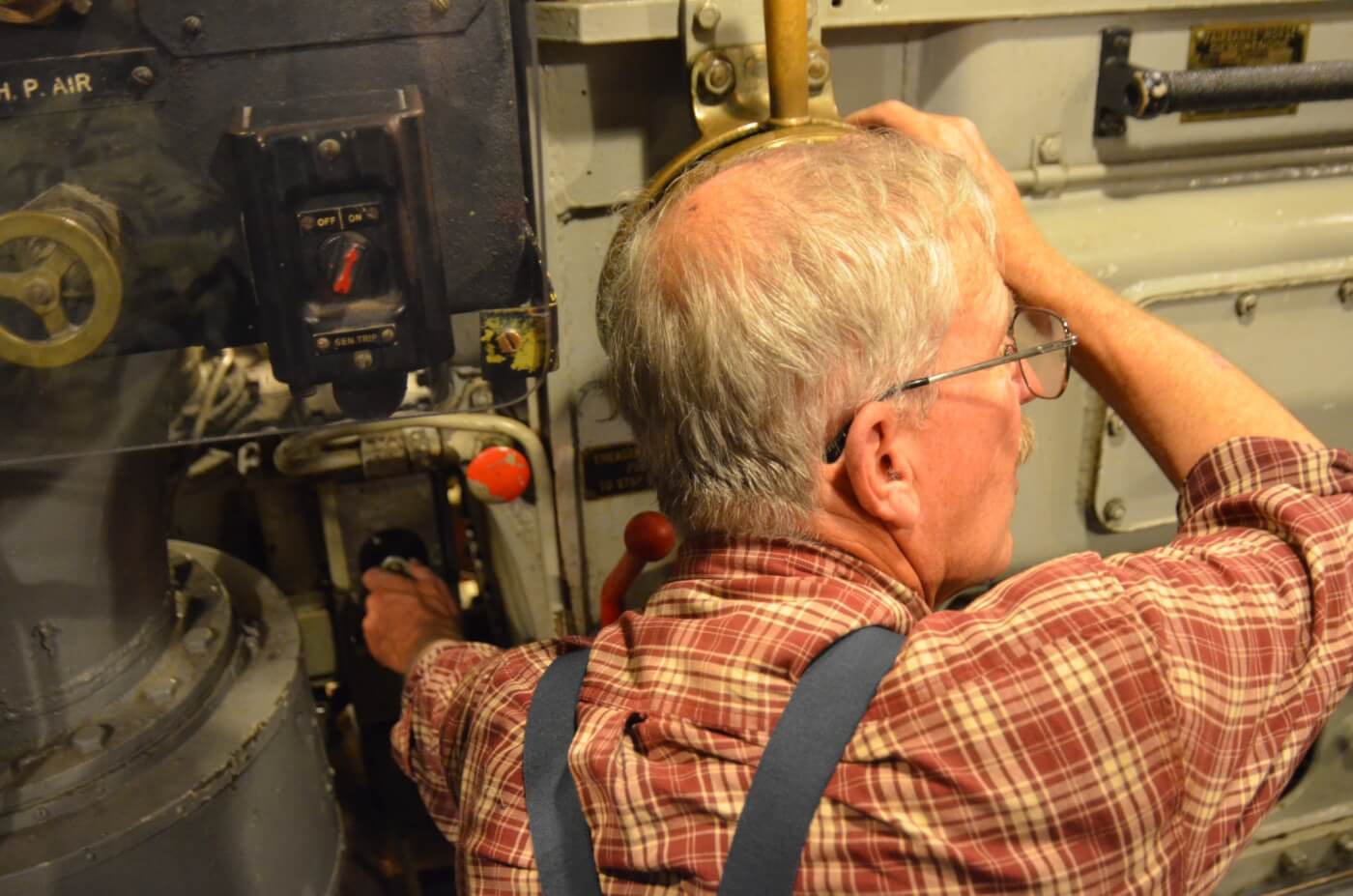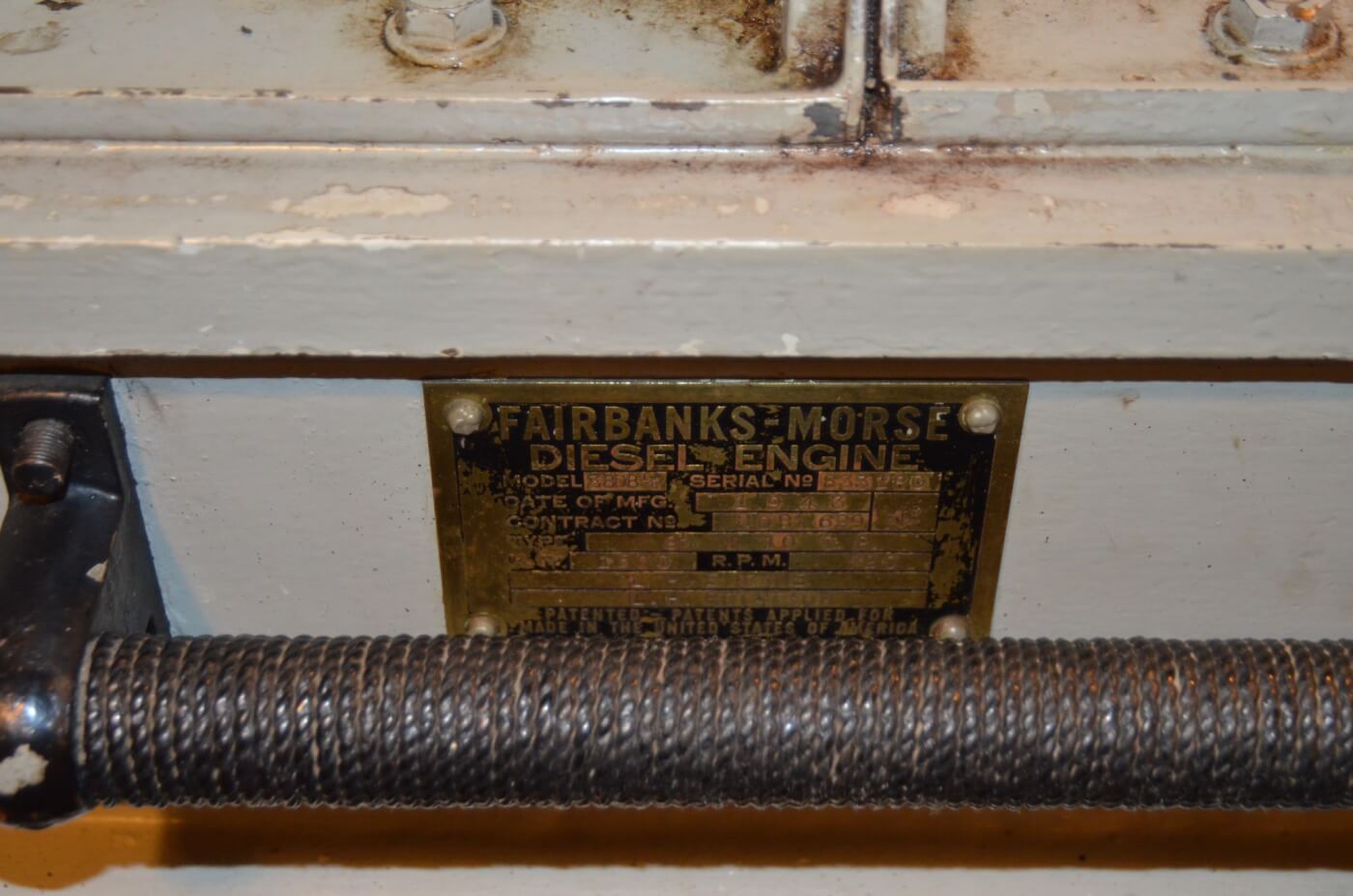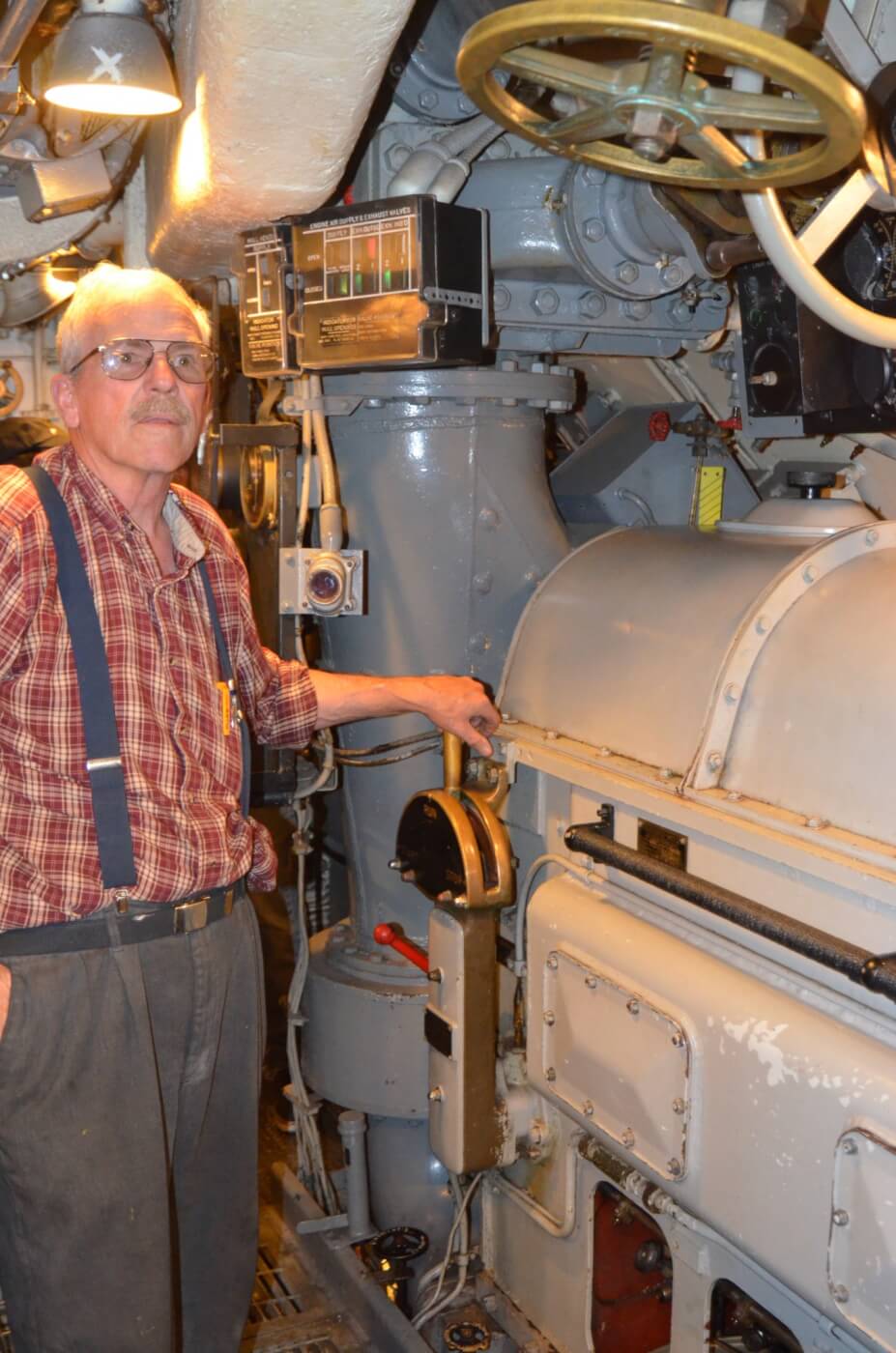 "Each one of these Fairbanks Morse 38D 8 1/8 engines produces 1,600 horsepower."
[divider]Editor's Note[/divider]
This is the August issue of Diesel World and, in recognition of our military and their service to our country, we have asked Phil Dayton to write this story about the USS Pampanito. August is the 70th anniversary of VJ Day, the day victory was declared over Japan and WWII officially ended. Submarine service is a tough job, and these WWII sailors suffered the greatest percentage of casualties of any service during the war.
So why a Submarine? Well, we are Diesel World! The fact is, diesel is and was a major fuel for marine use. With diesel fuel being less volatile than gasoline, and with the diesel engines less thirsty, it is the best fuel for a submarine, pre-nuclear power.
 Phil Dayton has been an automotive writer for many years and a contributor to Diesel World for some time now. He is also a retired Navy man, who served in the submarine service. 
Today
The USS Pampanito now finds its home inside a museum as part of the San Francisco Maritime Museum at pier 41. Beyond the Pampanito, the museum exhibits a tribute to the 52 submarines and submarine crews that are on an eternal patrol at the ocean's bottom.
Next time you're in San Francisco, it's worth taking the time to go see this great WWII Submarine; while you're there, please thank all the crew involved in keeping this boat in good shape. They are working hard to keep this submarine afloat so that its story, and the story of all submariners, can be told. DW