OIL BURNERS RUNNING STRONG ON THE ISLAND PARADISE
Hola from Cuba! Cross off another bucket list destination and pass the cerveza. In spite of Castro and the embargo, for us old dudes (I'm 73) the allure of Cuba never quite faded. Old Cuba beckoned, the land of rum, conga rhythms, Cohiba cigars, tropical beaches and classic American cars cruising the streets of Havana. There goes one now—a cherry '56 Chevy Bel Air convertible pulling away from the curb with a puff of black smoke from a fat tailpipe and the signature sound of a… diesel? Huh?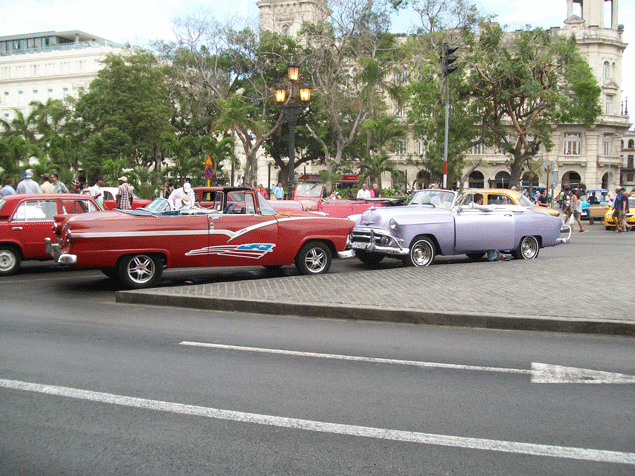 Transportation in Cuba is an eclectic mix of antique and modern modes of travel. On country roads, horse-drawn carts and wagons are as common as cars and buses. In Havana, I observed more pedicabs, motorbikes and motorized cycles with sidecars in the mix. (I saw very few pickup trucks.) Most Cubans cannot afford cars, so they rely on public buses, taxis, hitchhiking, walking, or "real" horsepower in the countryside and small towns.
Swapped Heaven
Diesel seems to be the engine of choice for operating buses, short- and long-haul trucks, and many automobiles. My personal rides were a 50/50 sample. In Trinidad, a small town on the southern coast of the island, my wife and I hailed a '48 Mercury convertible taxi for a 20-minute ride to the beach. The owner proudly explained that the original gas V8 engine was still powering the car, although it felt and sounded like only three cylinders were actually fi ring. A '52 Willys Jeep ferried us back to town. It, too, was gas-powered, with all four cylinders banging merrily along. Later that evening, I fl agged a diesel-swapped '57 Chevy sedan for a short trip to a nearby hotel overlooking the Vinales Valley. Similarly, the convertible we took for a tour of Old Havana was in a diesel conversion, a '56 Desoto I recall. The driver pointed to the upper left side of the dash, indicating the now-defunct buttons formerly used for engaging the missing automatic transmission. Based on fi rst impressions, I would guess anywhere from one third to half of the American classics plying the roads of Cuba to be diesel conversions, and the same estimate for many of the older European and Japanese imports which seem as ubiquitous as the yesteryear cruisers. With the exception of convertibles, most of the American cars are four-door sedans from the late '40s through the 1950s. Most have column shifts. I also noted that the odometers in two of the cars I sat in were marked in kilometers per hour. Perhaps made in Canada or Australia?
Safety?
What about seat belts and emissions? I would label these two issues as optional concerns for most drivers. With the exception of one newer Toyota taxi and our tour bus, I found seat belts either absent or obviously unused (mold, broken buckles, missing parts, etc.) With regard to emissions, I can only surmise that if regulations exist, they're not enforced. When I mentioned to our Desoto convertible taxi driver that the heat and fumes engulfing me in the front seat might indicate an exhaust problem, he laughed and said, "Oh, si, I need to fix—when it rains."
Horn Play
Speaking of taxi drivers, what a hoot. I have concluded, based on travels in the U.S., Mexico, Europe and Cuba that there is a genetic link that imposes its will on the driving behavior of these road warriors. Streets are their field of play; traffic, pedestrians, weather, speed limits—all obstacles to be conquered or disregarded in their frenzied dash to the destination. In Cuba, if your horn doesn't work you don't drive, especially if you are driving a taxi or pedi-cab. Horns ranging from small hand-squeezed bulb horns like the ones I used as a kid to Peterbilt air blasters are mounted on the handlebars of the "tuc-tucs" (motorized bike cabs) and the pedi-cabs of these fearless drivers. The taxi dudes—especially those driving vintage convertibles—were more a roguish breed of operator. Giving high-fives to fellow drivers, blasting their horns in tunnels, or challenging pals to mock drag races, their cavalier exuberance made our rides a festival on wheels.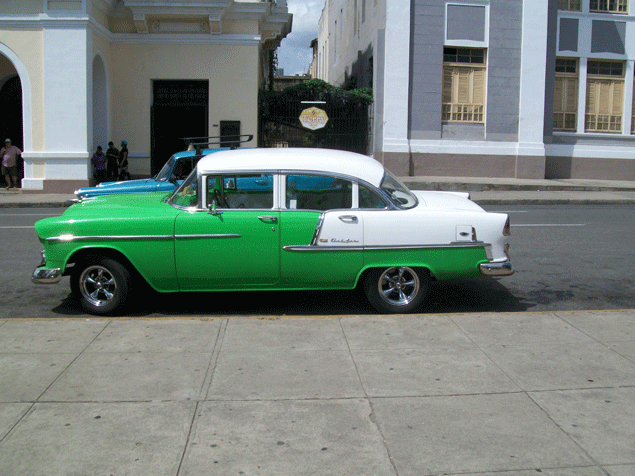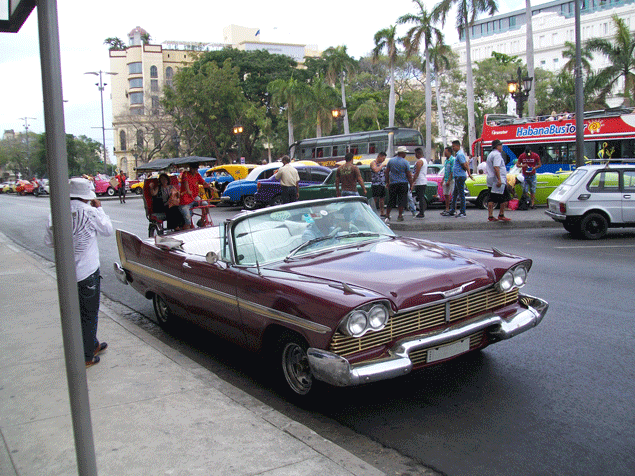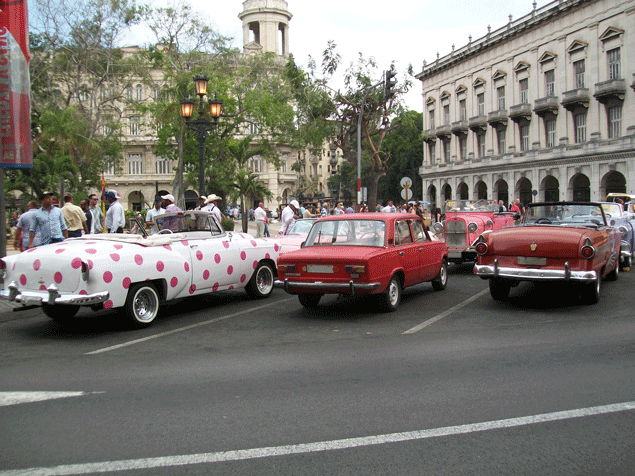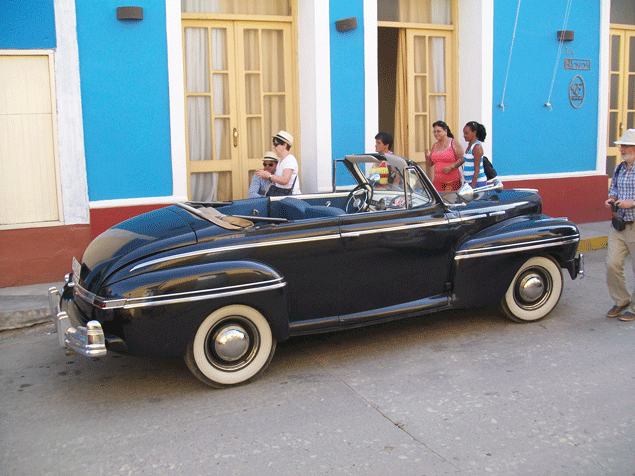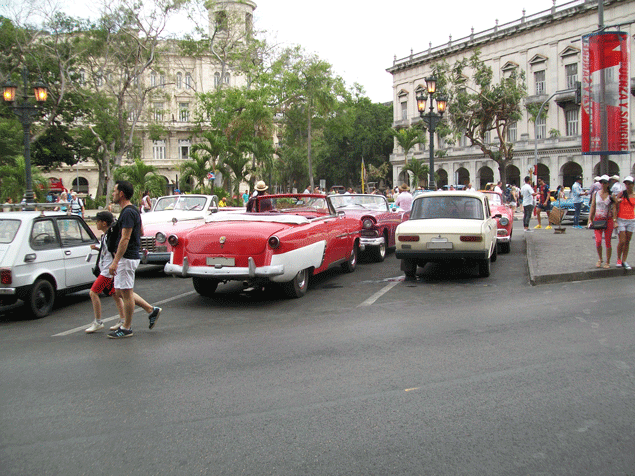 Our long-haul bus driver, Antonio, exhibited Cuba's classic "horn-drive" method on the highway: honk if the car ahead of you is moving too slowly; honk as you approach the car to pass; honk when you're beside the car; give a couple of thank-you toots after you've returned to the lane in front of the car you've passed. In town, Antonio's hand mostly rested on the horn while moving through crowded streets, putting cars and pedestrians on notice to move aside. Whether on narrow curving two-lane roads, multilane highways, or city streets, our driver demonstrated an unwavering professional skill in the execution of his duties. His competency and dedication to his job were much appreciated (our group offered hugs and gratuities at the end of travels).
Why So Many Diesels?
The large number of aging vehicles on the road still puzzled me. These were not hobby projects; most were daily drivers or commercial taxis in various states of restoration. I gleaned a few answers from chatting with local drivers, owners who proudly recounted the history of their cars. The basic answer to my query has its roots in the American embargo. In response to the 1959 communist revolution and nationalization of American industries on the island—followed by Soviet intervention—President Kennedy imposed a total embargo on Cuba in 1962. The cumulative effect on the economy was devastating. Cuba's primary export/import market was eliminated, causing shortages of raw materials, oil, consumer goods, and replacement parts for machinery and vehicles. The Soviet Union offered Castro an economic lifeline, ramping up exports of oil, trucks, cars, machinery and materials from 1961 to 1991, when supplies fell sharply with the collapse of the Soviet Union. Again, Cuba confronted a period of austerity and privation among its citizens, forcing them and the government to re-imagine a healthy economy.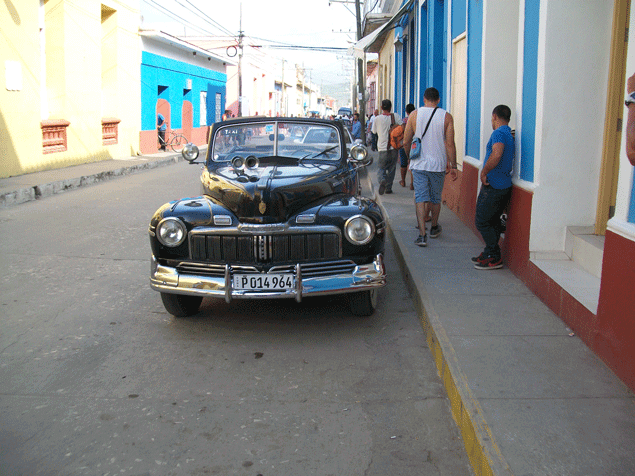 Which brings us to the present, sharing roads peppered with vintage American classics. In the absence of new or replacement vehicles and parts, the Cuban auto industry and car owners were forced to improvise. Don't junk that old car, reincarnate it. Rebuild or replace the engine with a diesel (often they're the only engines left running), improvise and fabricate parts to make it road-worthy. Across the board, Cubans have become consummate recyclers of manufactured goods. The old American cars were sturdy vehicles, produced when gas mileage was not a critical concern. Car imports from the Soviet Union in the '80s and '90s did not hold up so well, although trucks fared somewhat better.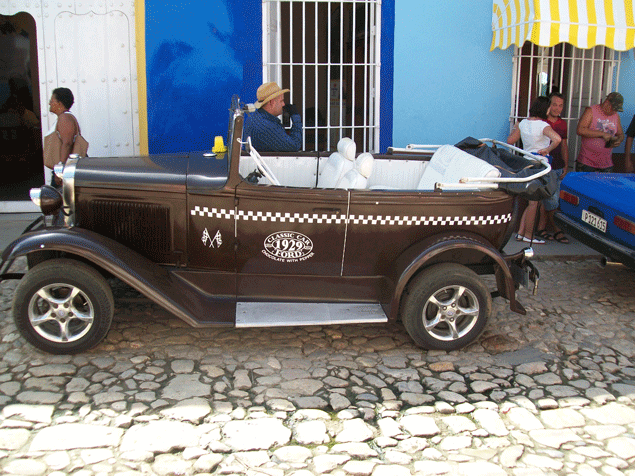 Many of the vintage cars owned by Cubans have been passed down through generations. Current owners now enjoy a renewed American interest in their cars, which has substantially increased their market value. No doubt there are still "barn finds" out there, but growing less likely by the year. With limited parts and fabrication tools, these free-spirited owners of American classics perform the diesel transformation out of pure necessity. For me, the effect is somewhat jarring, as I'm accustomed to seeing these vintage models restored to stock or "resto-rod" condition. But there are no Auto Zones or NAPA stores in the neighborhood and fabrication shops are scarce. Why diesel? Why not rebuild the original gas engine? Because you usually can't; bend a valve or break a piston ring, and that original engine is done for good.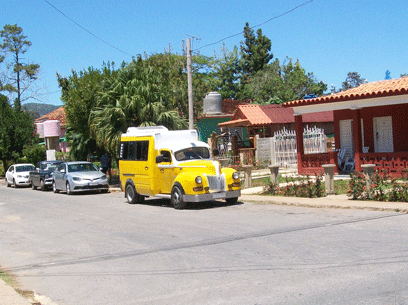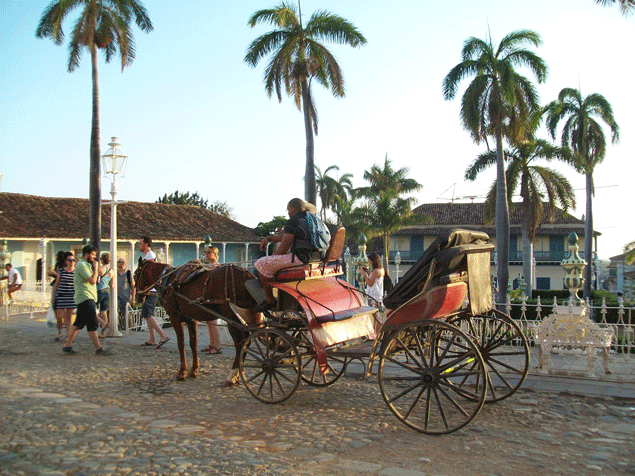 As the owner of a '66 Thunderbird, I have a consummate appreciation for the classics. While my Cuba trip was much more than a car parade, the routine sight of these beauties on the road or parked on city streets never failed to put a smile in my day. Diesel engines have saved many of these rides from the junk heap, and it's hard not to be all for the conversions when you see how many of these old classics have survived (yes, even the blasphemous '57 diesel T-Bird). DW