Ram Standardizes Entire Pickup Line
Ram became the first pickup manufacturer to rate all HD pickups to the most recent Society Automotive Engineers J2807 towing standard, which includes trucks to 14,000 GVWR. Though J2807 was ratified years ago, General Motors announced only earlier this year their 2015 half-ton pickup ratings would adhere to the standard. Toyota has abided by it for all their pickups and SUVs far longer. Ford has maintained they will apply J2807 only as trucks are redesigned, so the 2015 F-150 should meet it, while the new drivelines in the 2011 Super Duty and new hardware under the 2015 F-450 are not considered redesigns. That said, Ram is now onboard with all their pickups.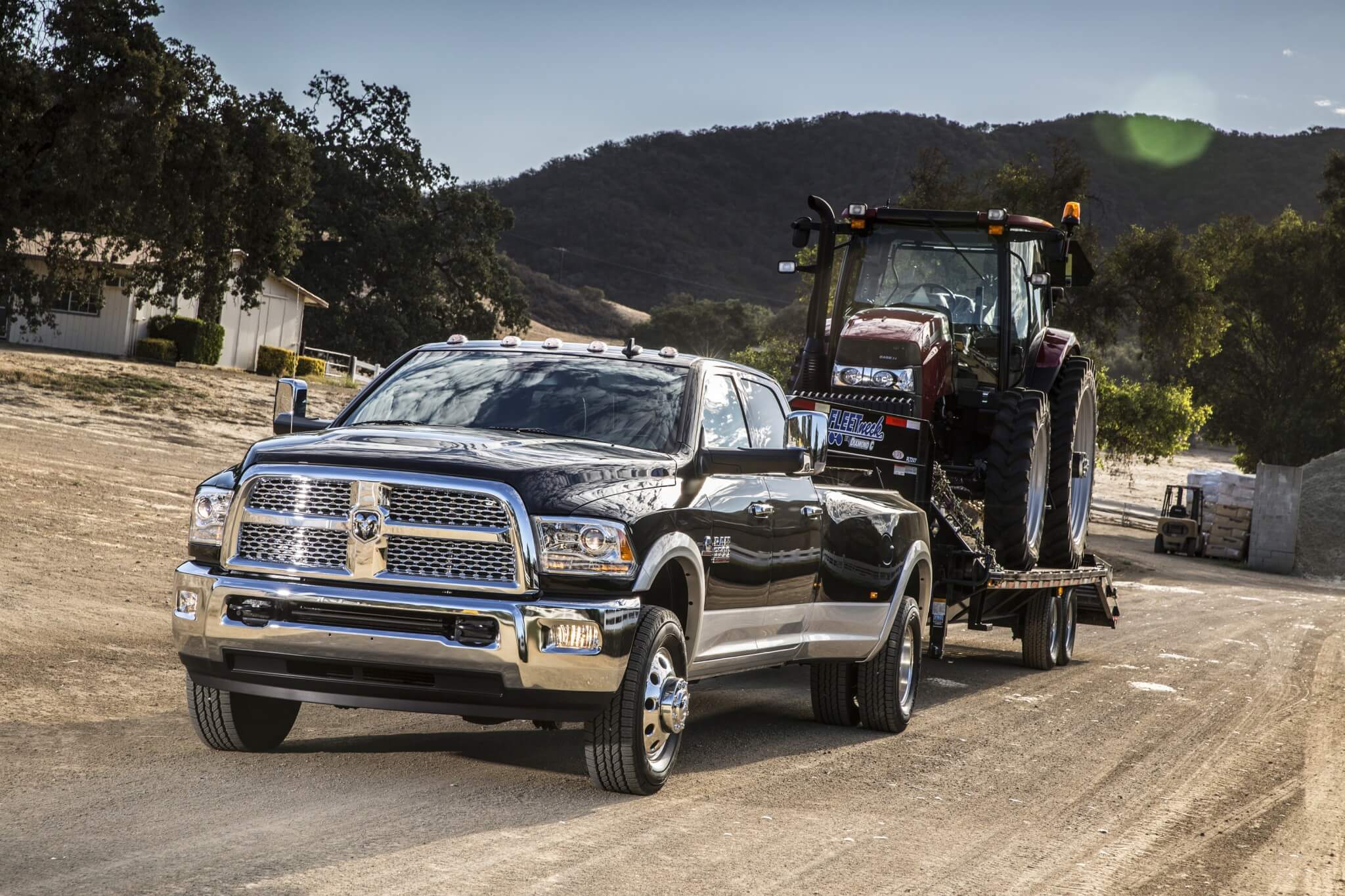 SAE J2807 requires multiple tests, including but not limited to acceleration, grade launch, grade-climbing speeds and handling exercises, all done under quite specific criteria. Meeting all the requirements typically lowers tow ratings, though GM's top half-ton number, and all of Ram's 1/2-, ¾- and 1-ton maximums remained the same or increased. Ram can match Toyota's full-line coverage when they add the vans.
So keep an eye out for asterisks and footnotes. Just as you can't compare a compact to a half-ton or a 1-ton to a medium-duty, if it doesn't reference J2807 you can't compare the tow ratings to anything else.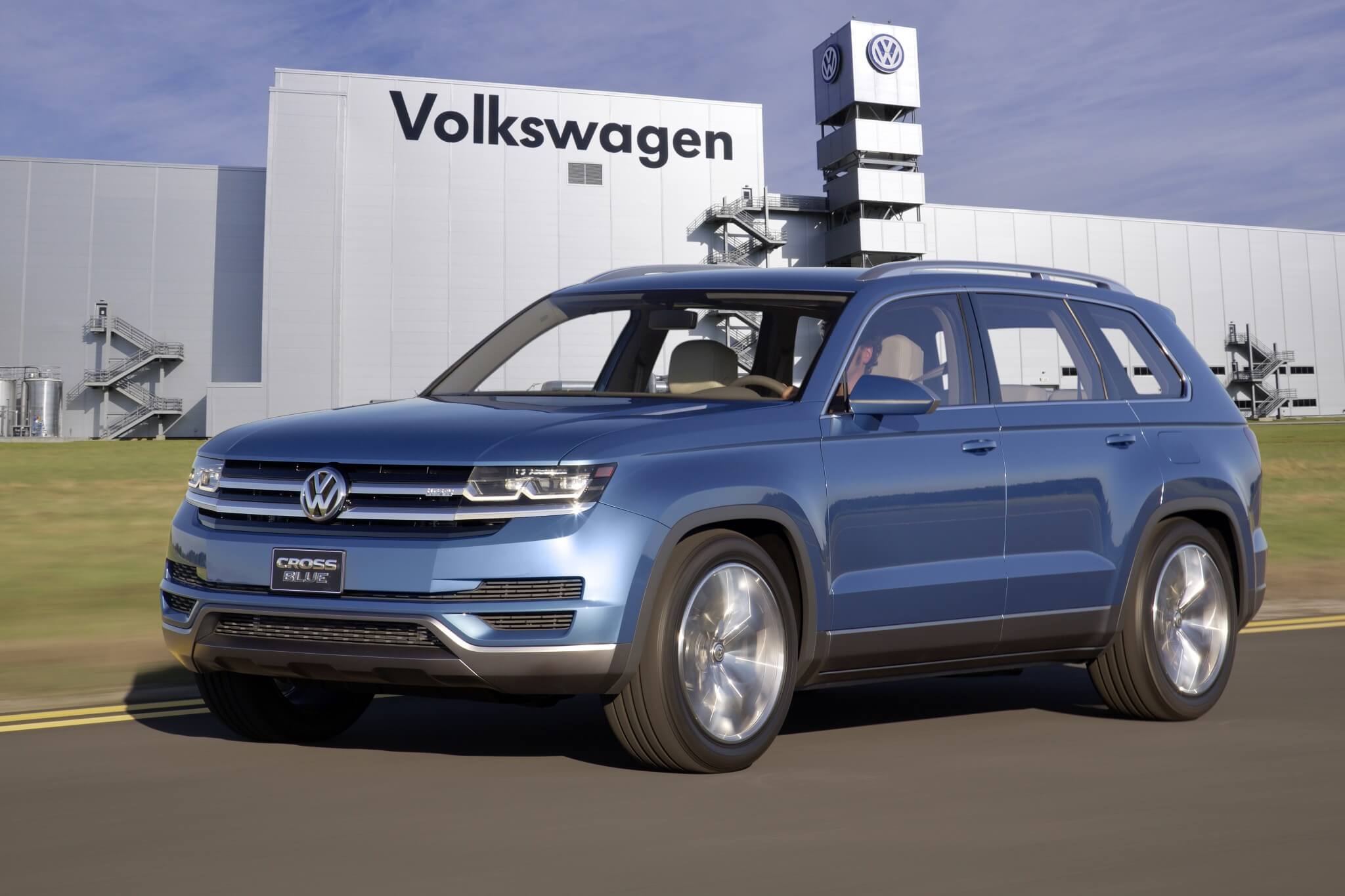 Volkswagen Adds More
Despite a rousing start to 2014 in global sales and the new EA288 TDI engine line (+10 hp, up to +4 mpg), VW is playing catch-up in the U.S. market and hoping to double current sales levels by 2018 (to 800,000 vehicles). Playing a big part will be their new three-row crossover based on the CrossBlue concept, which will be built at the Chattanooga, Tennessee, facility. The absence of a three-row ute has been a serious void in their line, despite demand for Audi's Q7 that should have provided all the necessary clues years ago; it should also hint at the importance and sales potential of a diesel engine in the meat of the family hauler market.
They also said Chattanooga will be home to a "new, independent" National Research & Development and Planning Center for the VW Group of America, stocked with about 200 "qualified engineers" to get customer feedback into current and new vehicles ASAP. One industry observer wonders if upper management will listen to customer feedback, but given the departure of the previous U.S. boss. His replacement in Wolfsburg, Germany, might now pay more attention.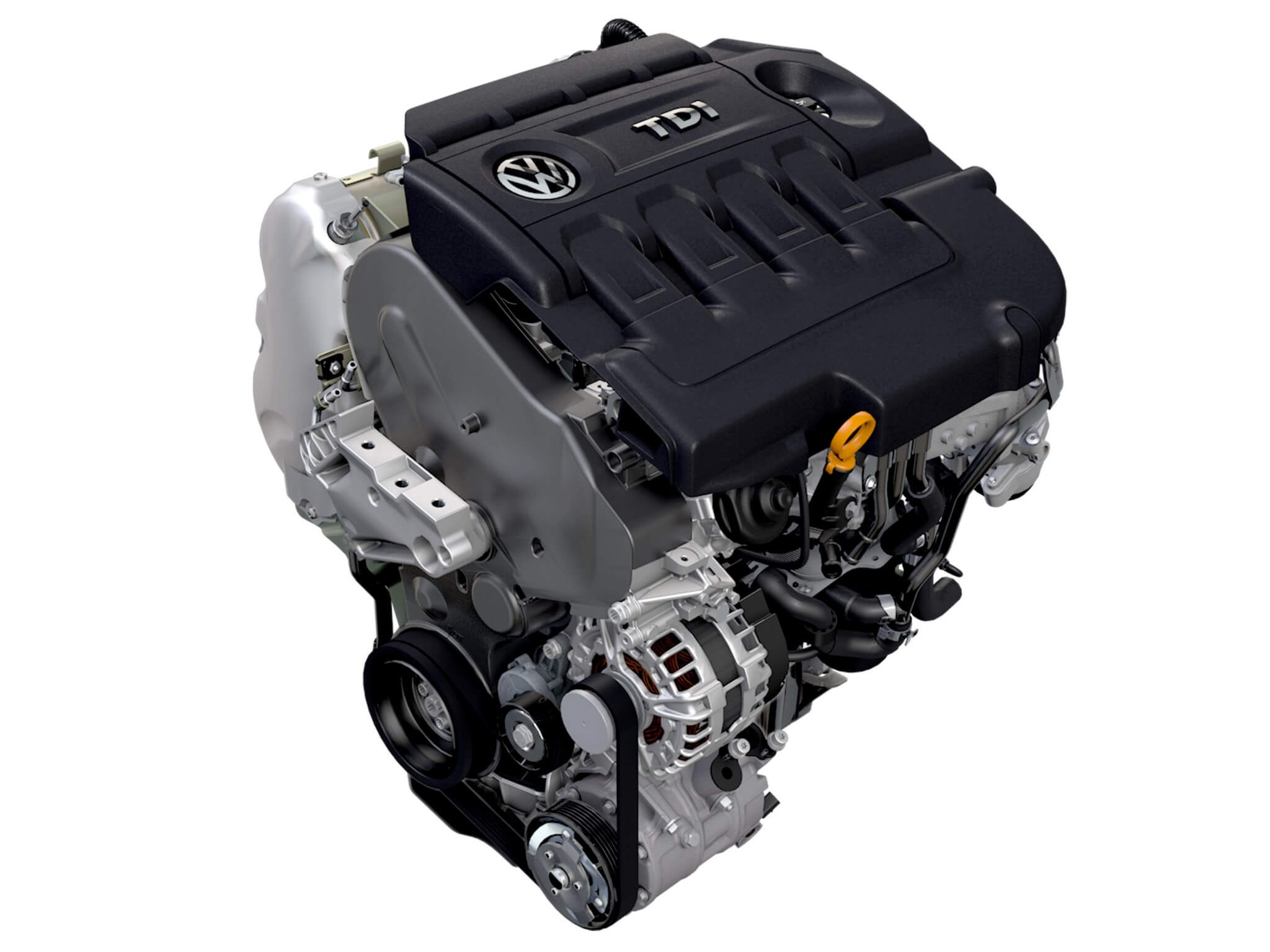 Speaking of Germany, a new Passat rolls out this Fall, and one engine choice will be a new twin-turbo 2-liter diesel Bi-Turbo DI engine. Anticipated output is 240 horsepower and 369 lb.-ft. of torque, placing it between BMW's top 2-liter and entry 3-liter diesels and not far off power-per-liter figures of tuner Alpina's diesel B5. It will be coupled to a seven-speed DSG and average high-40s on the European drive cycle, very similar to the top BMW 3 Series 2-liter diesel. VW's development boss said that won't be the end of it either, tossing out a 280-hp figure for the future: For reference the Golf R and Audi S3 gasoline hot-rod 2-liters are 280-292 hp and not as "torquey."
Finally, rumors still circulate that Bentley's big crossover will offer a diesel engine. Given Bentley's corporate thirst, this may be a necessity, as might a plug-in hybrid, and a 4.2-liter V-8 turbo diesel from the Q7 was a forgone conclusion, but with Wolfgang Dürheimer now in Bentley's drivers seat that could change. If used, the 4.2 diesel would likely get a power bump from today's model (337 hp), especially with all the cooling that massive Bentley snout allows, and easily deliver the effortless wave of torque characteristic of future Bentleys for decades.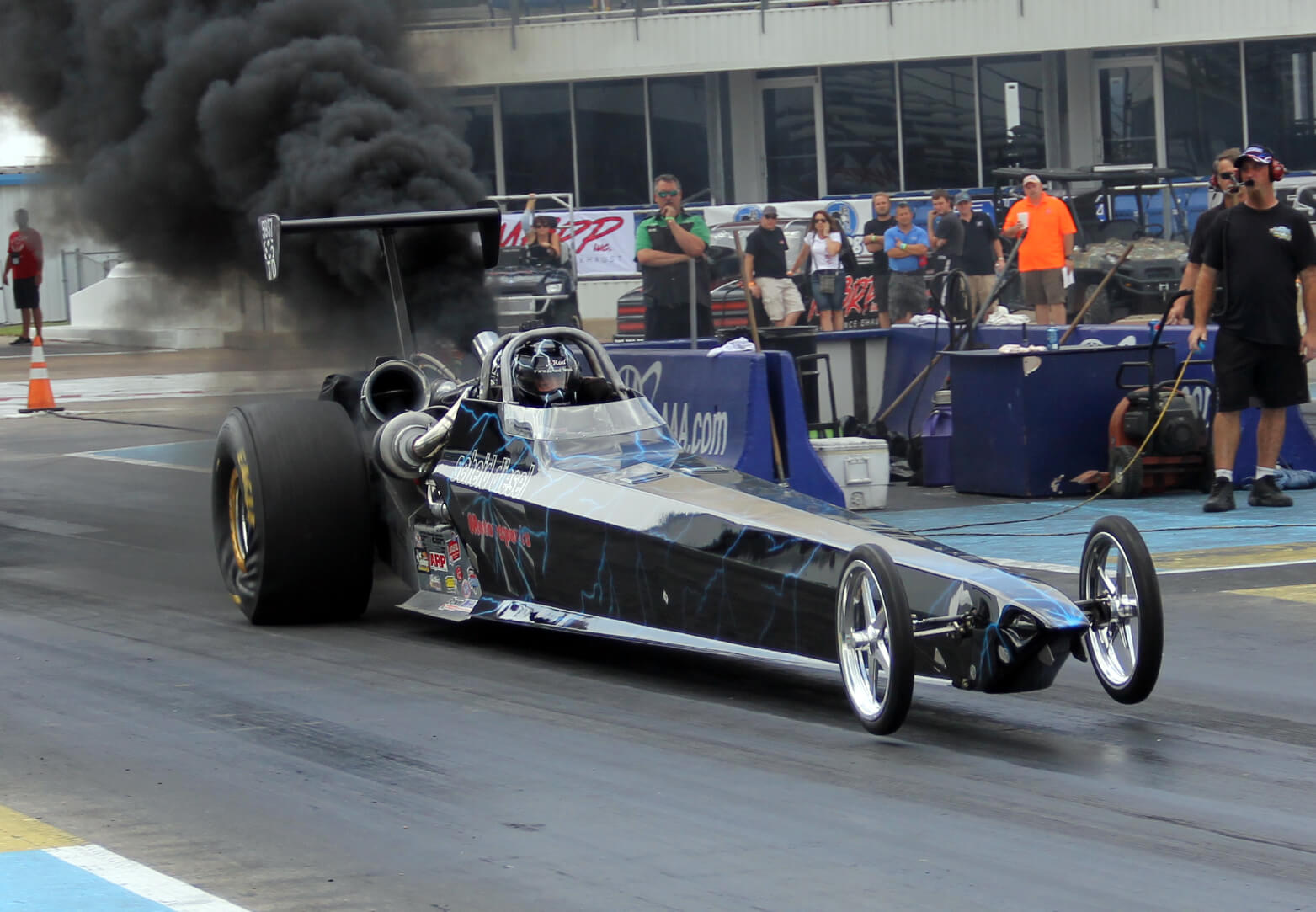 Diesel Dragster Runs Two Rounds in Top Dragster NHRA
After setting an NHDRA record in June at 6.466/225, Scheid Diesel's Cummins-powered dragster ran in the Top Dragster class at the Summit Racing Equipment NHRA Nationals in Norwalk, Ohio, the following month. A stripe for the opponent saved a slow takeoff in the first round, and it won round two with a 6.436 at 226.43 mph; save the first round it ran 6.357-6.436/222-226 all weekend.
The Spitzer Chassis 300-inch rail has been in development for years, won an NHRA Best Engineered award in 2009 and broke the 200-mph mark a few years back. The big change for this iteration of the S400/HX80 compound-turbo B5.9 12-valve engine is a billet aluminum block replacing the filled iron block of the last one.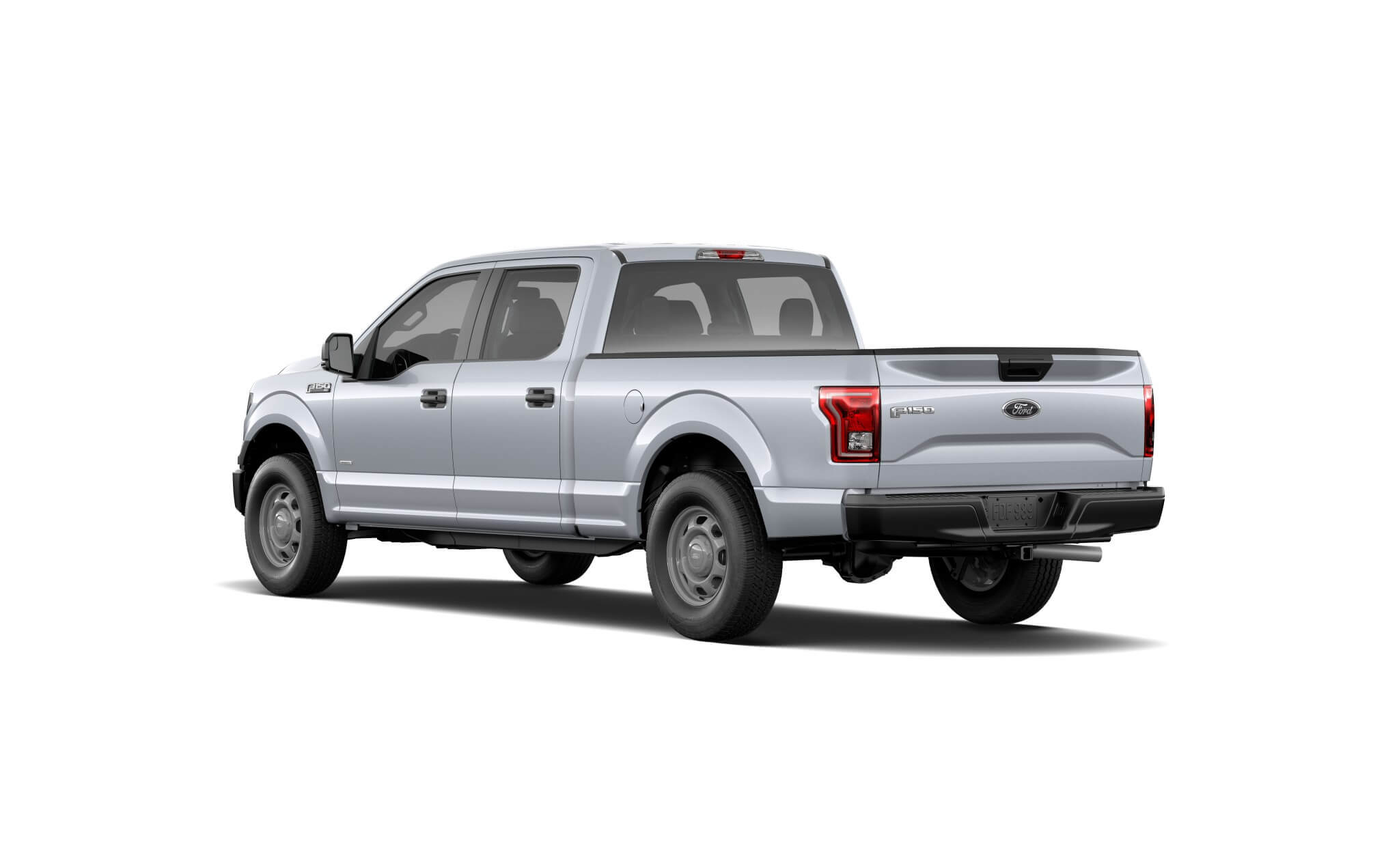 Aluminum in Your Diesel Future
According to a study by Michigan's Ducker Worldwide, more than three-quarters of 2025 pickups will have body and closures (doors, hood, tailgate, etc.) constructed of aluminum, the biggest increase among vehicle segments. The study projects an increase of more than 10 times in the amount of aluminum used in bodies, bumpers and closures of all cars, SUVs and pickups in the next 11 years.
This bullishness on aluminum is attributed to its popularity in luxury and sports cars today and the 2015 F-150. Ford's already shown 739 lbs. of watermelons virtually equal the weight taken out of a 2015 Crew Cab 4×4 Lariat courtesy of the aluminum body, but the new F-150 has nearly 1100 lbs. of aluminum overall.
Next year, SUVs and crossovers will have the highest aluminum content (overall, not bodywork), followed by D segment cars, pickups, and C segment cars. Two years ago there were more than 20 cars for which 10 percent or more of their curb weight was aluminum, but none were pickups. More aluminum goes into engines, transmissions and drivelines than anywhere else.
By 2025, the average new vehicle is projected to have 550 lbs. of aluminum, up from about 30 five years ago, and 75 percent of pickup body and closure parts will be aluminum, compared to 24 percent for E-segment cars, 22 percent of SUV/crossovers and 18 percent of vans. Note, by 2025 some of those E-segment cars may well have greater concentrations of carbon fiber or other exotic materials.
Quick Spin in ProMaster Diesel
It wasn't a long drive but we finally got the keys to a ProMaster diesel, and despite the agricultural size of a 3-liter four-cylinder, it comes across quite refined and no louder outside than a few like-size six-cylinder diesels.
The aluminum head, iron block "MultiJet II" (Fiat-speak for common-rail direct injection) from Fiat Industrial Design measures 3.78 x 4.09 in. and uses cross-bolted mains. Chain-driven double-overhead cams run 16 valves through finger followers with hydraulic lash adjustment, and the injection system is by Bosch. It uses a VG turbo that does not do braking but engine braking is helped by direct drive.
Compared to the 3.6-liter V-6 gasser the diesel holds the same coolant, 50 percent more oil and SCR fluid filled alongside the diesel tank; both fills have real caps. They also share a 5,100-lb. max trailer and GVWR ratings so payload drops by 240 lbs. per the diesel's heavier engine, gearbox, and after-treatment system and tank. However, the diesel does have a 1,000-lb. advantage in GCWR so available payload while towing is 760 lbs. higher. Like pickups, none will do max tow and max payload simultaneously.
Claimed output is 174 hp @ 3,600 rpm and 295 lb.-ft. from 1,400 rpm; both fall between the four- and six-cylinder Sprinter diesel ratings. ProMaster falls outside EPA's realm but Ram figures relative gas engine improvements of 45 percent highway, 25 percent (there's only 90 seconds of idle time in the city test), while a predominantly city user running at 1/3 to ½- load in a 2500 might average 22 to 23 mpg got the wink-and-nod approval.
The other big difference is the gearbox, the diesel using Fiat's M40 six-speed automated manual—the clutch and gears of a manual, just changed by the powertrain computer and actuators. The M40 has a shorter reverse and wider ratio spread than the gas transmission and final drive ratio climbs from 3.86:1 to 4.56:1: First overall is 18.7:1 for the diesel and 15.1:1 gas, but top gear is essentially the same at 2.508:1 diesel vs. 2.509:1. For tuners bent on faster hill climbs, there's an M40 sold elsewhere that runs tighter ratios in the top three gears.
Off-the-line punch doesn't match the gas/torque converter but the diesel didn't feel at all sluggish with three people and about 1,300 lbs. on board to smooth the ride. Gearbox behavior is typical with a momentary delay in acceleration as it makes gear changes, but it's nothing like the fall-on-your-face, take-a-deep-breath of a Smart with the same type of gearbox. There's no need to lift for the shifts though breathing the throttle a bit won't slow you down at all and may make it smoother, and on-demand downshifts are handled briskly.
You can shift manually by popping the lever forward or backward, and must use the handbrake (to your left) as the only shifter positions are R, N, D and M+/-. Gearing puts it on the torque curve in top gear from around 50 mph and it doesn't come across as noticeably noisier than the V-6 inside because that'll be turning twice the revs when working hard.
The diesel engine is available in every ProMaster derivative sold here, from short wheelbase low-roof to 3500 cutaway. No pricing was announced but credible sources estimate the premium at $4,000 to $4,500, about the same elsewhere in Chrysler's lineup. And Ram has a good idea what they'll charge as the 2500 driven had $5,615 in options with the diesel, heated seats, aluminum wheels, park view, park sense, cargo net, shelving and upfit connections. DW