The truth about diesel engines is that they're becoming more commonplace on the roads of the U.S. and across the globe. The thought of a 45-mpg car is no longer a dream but a reality and many of these new vehicles are being offered at dealerships near you.
The trouble is that gossip, scuttlebutt, rumors, distortions and even lies are found in all forms of the media. Diesel World and author Tom Cannell attempt to clear things up with the best information and informed speculation on the latest engines.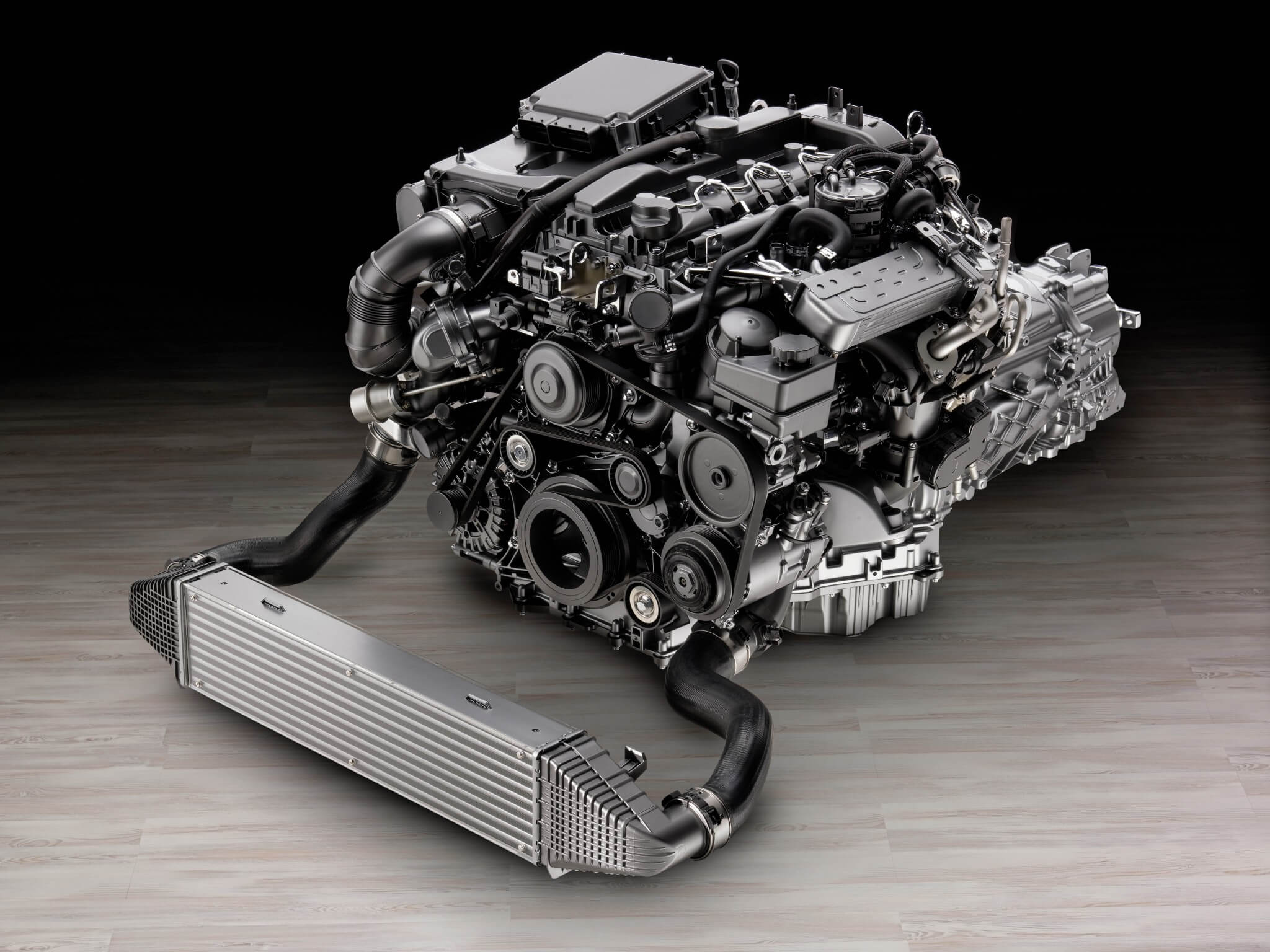 Mercedes-Benz 2.2-Liter OM651
Mercedes-Benz has returned small diesel engines to its product lineup in grand style. We recently suggested that a 2.0-liter I-4 diesel could deliver an honest 400 lb.-ft. of torque.
By focusing on the basics, Mercedes-Benz is pulling 369 lb.-ft. of torque and 200 horsepower from a 2.2-liter diesel! Coupled to a seven-speed transmission, it's said to deliver a 0-60 time of 7.9 seconds, as well as 33 mpg on the highway in a MB GLK, a 5,500-lb CUV.
This is Mercedes-Benz's first I-4 since the 1984-1985 2.2-liter 190D. Among the first applications of the engine is the mid-sized GLK crossover and 2014 E250 sedan. Mercedes-Benz says the GLK delivers best in segment fuel economy (city, highway or combined), and it costs less than the V-6 gas version of the GLK.
Diesel World got an exclusive interview with Peter Lückert, Director of Diesel Powertrain Development, about the four-banger. First a few notes: the OM651 all-aluminum engine displaces 2,143 cubic centimeters with a bore of 3.26 inches and stroke of 3.89. The compression ratio is listed at a relatively high (for modern engines) 16.2:1. Lückert says the engine follows principles we expect: four valves per cylinder and dual overhead cams with "vane-type variable valve timing and twin balance shafts running at twice crankshaft speed." There's a BorgWarner turbo with both high-pressure and low-pressure sides, and 2,000-bar (29,000-psi) piezoelectric CRD injection from Bosch that's capable of five injection events per cycle. The engine does use urea, which Mercedes-Benz and a few others call "AdBlue," as well as a particulate filter and downstream catalytic converter. According to the engineer, Mercedes-Benz thinks that with some tweaks—significant ones—the technology is capable of reaching out to LEV3 standards when permitted NOx drops by 50 percent.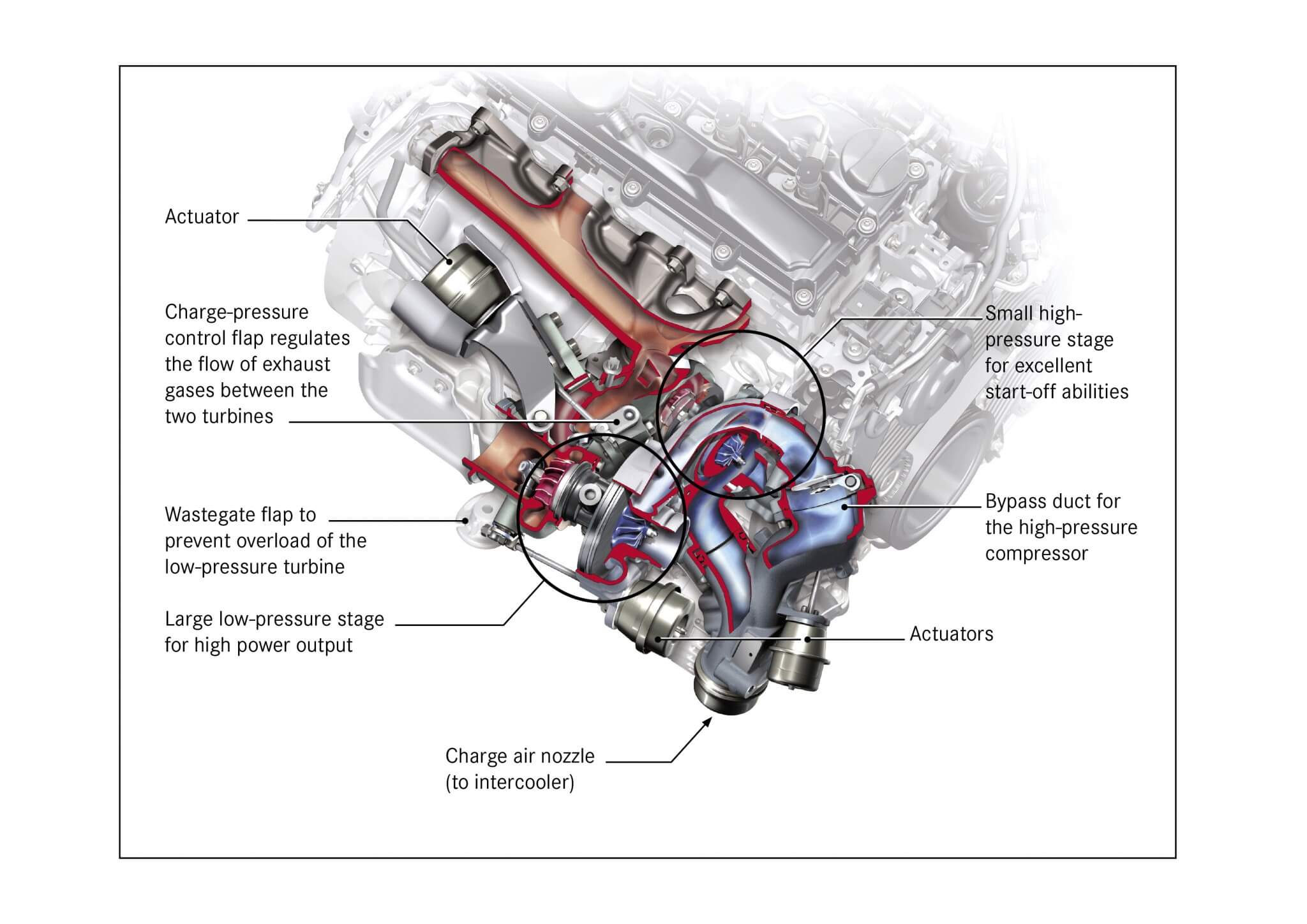 Volkswagen's EA288 2.0-Liter
Among 2015 model cars arriving this fall, VW offers an updated I-4 diesel, and while the new EA288 is more powerful than the old one, it's not a big horsepower boost. In fact, the EA288 makes only 10 more horsepower—now 150—and torque is identical to the older engine at 236 lb.-ft. However, the only thing the old and new diesel share is bore spacing. In our review last month of the 2015 VW Golf TDI, we covered our driving experience in a car equipped with this new diesel. It's smoother than the last generation, gets the same highway mileage and is plus-1 mpg in city consumption.
The EA288 uses now-common dual overhead cams and an all-aluminum head that contains both intake and exhaust manifolding. Cams are tubular with pressed-on lobes, and with individual coils.
Drilling further into the exhaust system with its SCR system, you'll find three temperature sensors and DPF with what VW calls "optimized porosity and high amounts of SCR washcoats that are thermally stable, featuring low back pressure with high filtration efficiency." The plain speak is it's all-new and works better.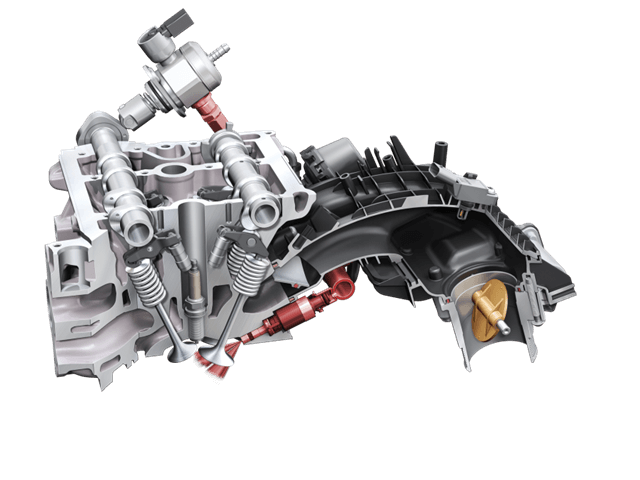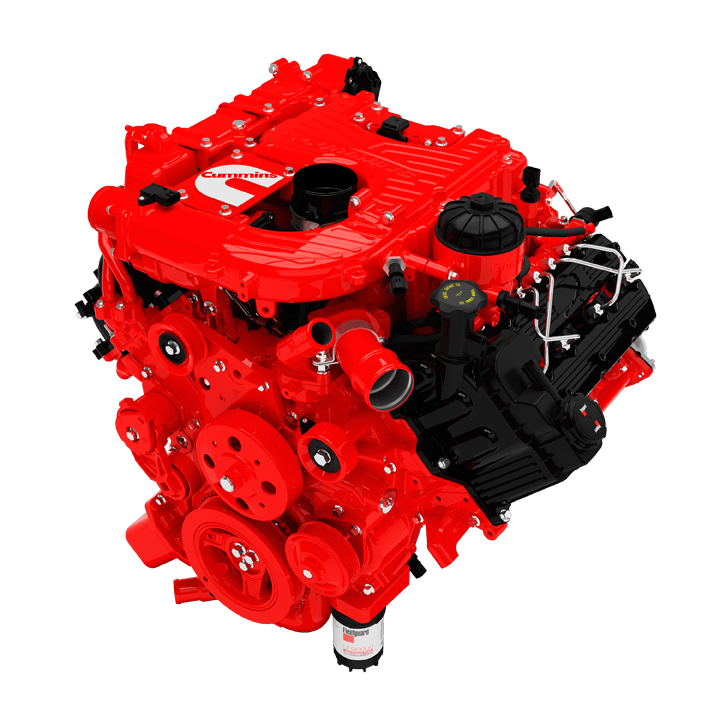 Nissan Cummins 5.0-liter V-8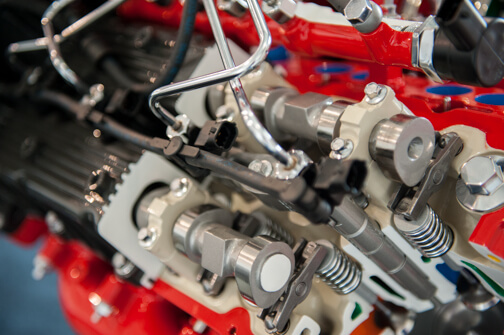 The Cummins 5.0L V-8 Turbo Diesel was developed for the pickup, box van and small motorhome market. In 2013, Nissan teased us with enormous news promising a Cummins 5-liter diesel in its upcoming all-new Titan.
The latest news from Nissan amounts to "we will have a new truck, and it will have a Cummins engine." That's according to the guy who knows, Pierre Loing, Vice President of Nissan Powertrain. The bottom line is, Nissan has not released full details on the truck or the new V-8 diesel, but Cummins says the new V-8 diesel for Nissan will be slightly different and have a unique tune, compared to their version for the commercial van and motorhome market. Both versions of the 5.0L will use modern SCR with urea injection and there will be a premium cost for the 5-liter mill. We assume and have confirmed more than 300 hp and 500+ lb.-ft. of torque. According to Loing, the torque curve will be a model of efficiency, as flat a line as possible.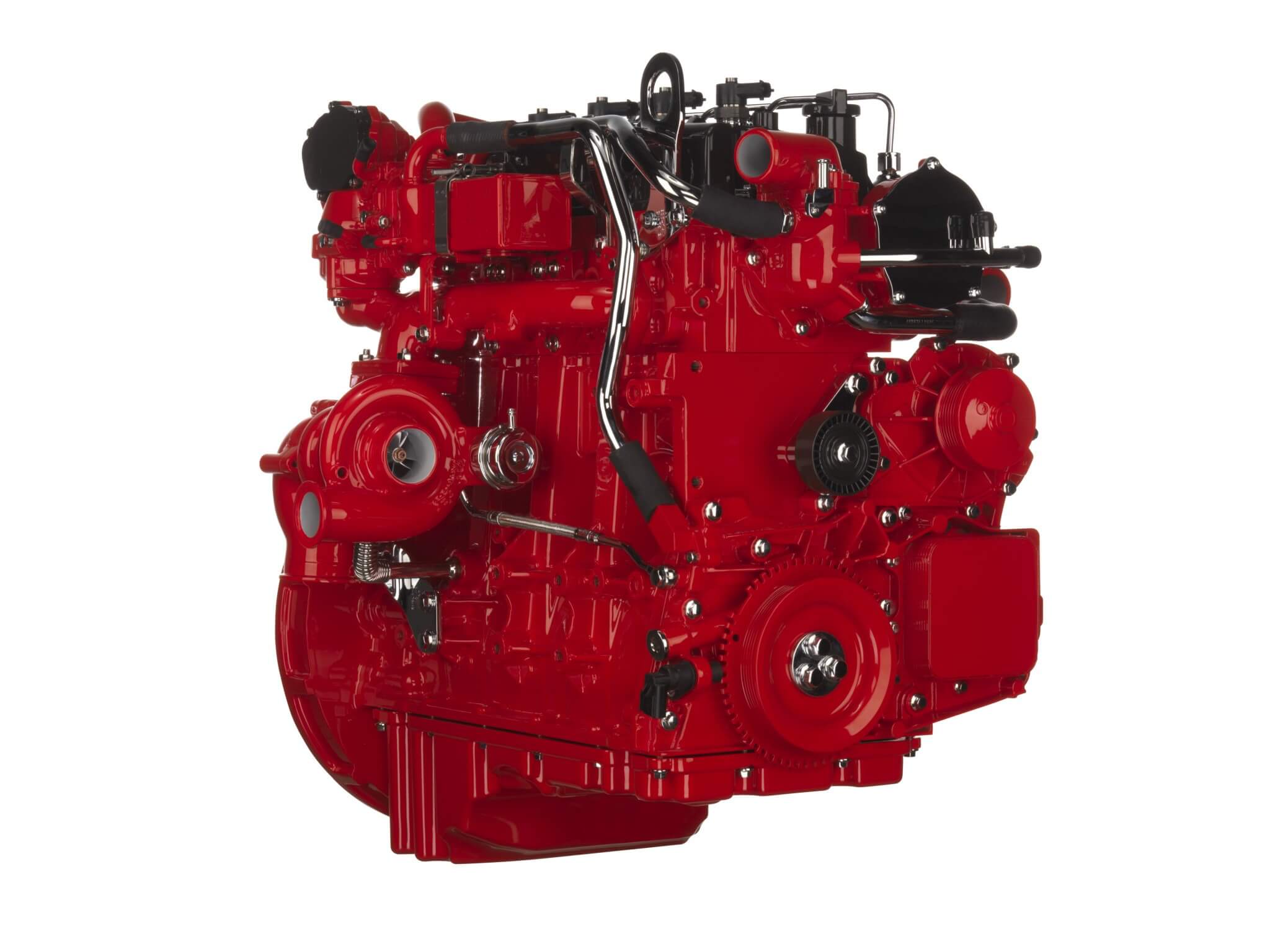 Cummins 2.8L I-4 For Nissan
A Frontier concept truck was recently shown with 2.8L I-4 Cummins diesel. Nissan and Cummins surprised everyone with this diesel-powered mid-sized concept truck. Little was said about the engine so we went digging. Cummins' current ISF2.8 I-4 should serve as the model, or basis for any mid-sized pickup's engine (GM also has a 2.8-liter engine prepped for production). The ISF2.8 motor is designed for duties up to 7,000 lbs. GVW (gross vehicle weight), which is perfect for a smaller, lighter duty pickup. Cummins further states that that engine is the lightest and strongest in its displacement class.
The ISF2.8 is a high-pressure, common-rail design that uses a Cummins wastegated turbo for responsiveness coupled with low-end torque. The engine is rated up to 120 kW and 360 Nm of torque or 160 horsepower and 265 lb.-ft. In contrast, the engine fitted to the Nissan technology concept delivers "around 200 horsepower and more than 350 lb.-ft. of torque." That's very similar to GM's new diesel of the same displacement. Both use Tier 2, Bin 5-required Selective Catalytic Reduction after-treatment.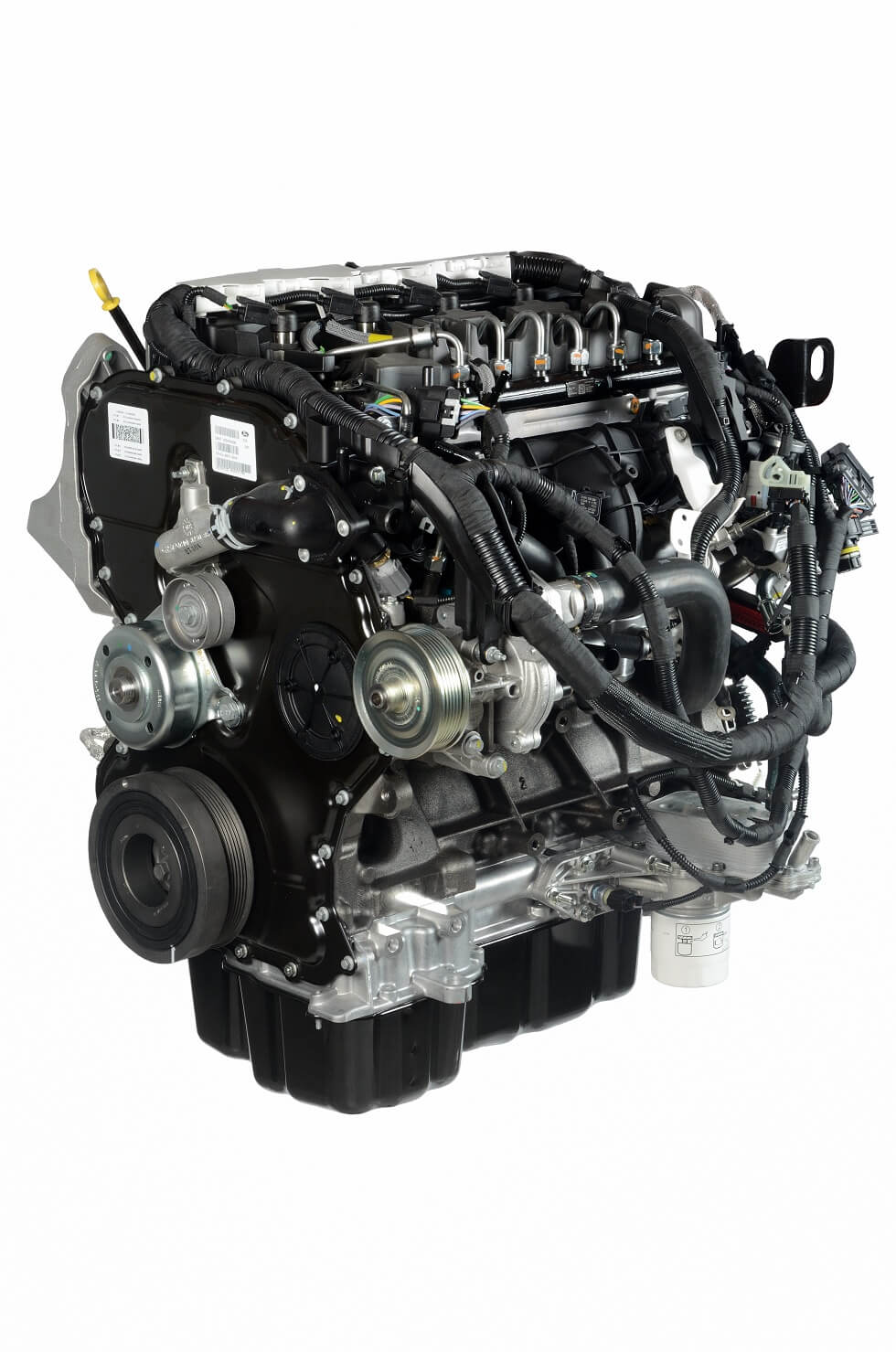 Ford Transit: The Coming of Ford's Small Diesel
Ford's new Transit, not to be confused with the hugely popular smaller Transit Connect, arrives later this year with a choice of three engines; two are gas mills, the 3.7-liter V-6 and Ford's 3.5-liter EcoBoost out of the F-150. The long-awaited Ford 3.2-liter diesel will come mated to an efficient six-speed automatic transmission. According to Ford, Transit should deliver 25 percent better fuel economy and 300 pounds more cargo carrying capacity than E-vans.
Like E-vans, the Transit will offer multiple wheelbases, heights and differing lengths. However, it's the third-generation Power Stroke engine known as the Puma that interests us. Let us begin with the engine's architectural age of 15 years. While that sounds ancient, over the last decade and a half, it has undergone several revisions, and this is its third-plus. Built in South Africa, the five-cylinder diesel motor is chockfull of modern parts and processes.
The cast iron block is gray iron, not CGO, and atop is a four-valve all-aluminum cylinder head, of course with double overhead cams. Bore and stroke are 3.54 x 3.96 inches for a 3.198-liter or 195 cid. No power specs are available, but the ratings for similar European motors lead us to expect around 200 horsepower and 350 lb.-ft. of torque. More importantly, the torque peak will be flat from 1,700 to 3,500 rpm.
Our details come straight from Ford's Calibration Development Manager, Pete Lyons. Beyond the basics already mentioned, the cam carrier is die cast from aluminum and the block is an extra-rigid, sand-cast gray iron, closed-deck block with extra-deep skirts. Ford says the deep-skirt design offers more rigidity and stiffness. A cast iron crankshaft with forged connecting rods is part of the built-in strength and durability. Injectors are (somewhat surprisingly) piezoelectric injectors with eight spray holes with a maximum injection pressure of 1,800 bars (26,000 psi) supplied by Continental.
Because of modifications for U.S. emissions, the glow plugs are metallic, smartly temperature regulated, and produced by Beru (a BorgWarner company). "They're slightly modified (tip protrusion) from the Puma in Rangers and European Transits to suit the North American Transit's combustion system and injector spray pattern," Lyons told Diesel World. Oh, the throttle is electronic.
There's a turbocharger of course, this one a single variable-geometry Honeywell blower. Other notable engine basics include a variable-displacement oil pump for improved fuel economy, and cast aluminum, low-friction coated pistons with piston-cooling jets mounted below. Not as noticeable is a water-cooled EGR valve with water-cooled bypassable EGR cooler. Lyons says they're using only high-pressure EGR (Chevy's new 2.8 uses high- and low-pressure EGR), with a bypass system that's unique for North America and of higher capacity. Of course, that's for our stringent emission regulations.
Naturally the after-treatment is unique compared to what's offered in the rest of the world. The 3.2-liter has its diesel particulate filter integrated with the diesel oxidation catalyst. (Most diesels, including the 6.7-liter Power Stroke, have their diesel oxidation catalyst followed by a DPF.) This engine uses what Lyons calls a "single brick system" (SBS) that combines DOC and DPF functions into one brick. "It helps with packaging and compactness, and makes it easier to regenerate the DPF filter, which translates into better fuel economy. Packaging is also a consideration; it fits better." DW