Cummins Courts More Pickups
Already committed to the next Nissan Titan and very possibly a 2016-2017 Toyota Tundra with the ISV 5-liter V-8, Cummins and Nissan recently showed off a Frontier mule with a Cummins 2.8-liter four-cylinder in it; the road-going version carries the ISF badge. The truck was driven from Indiana, where Cummins headquarters and much R&D is located. We can't tell you who owns it; only that Cummins does not build concept vehicles.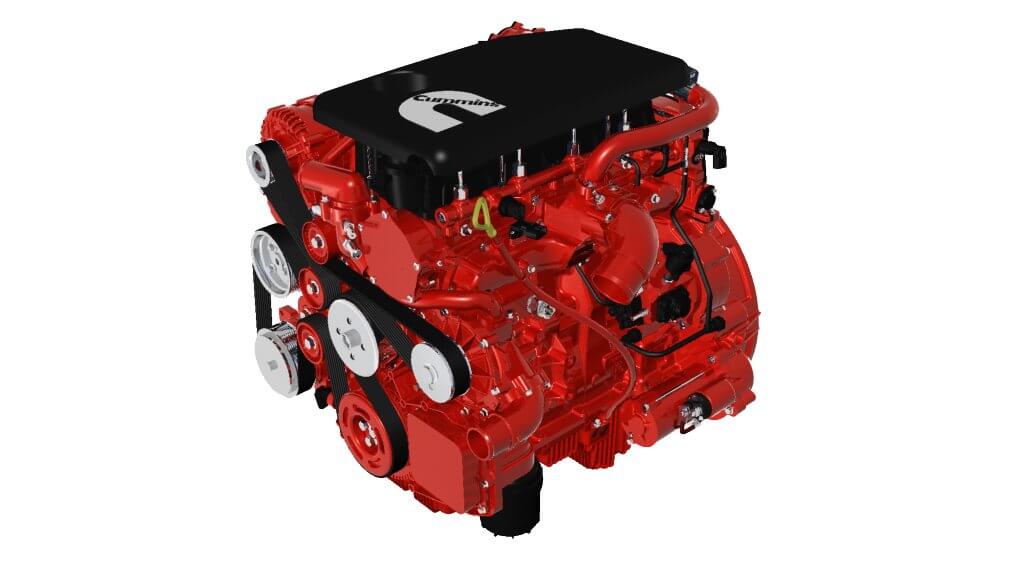 Sporting a ZF eight-speed automatic with an inverted-putter shifter like those used on Chrysler and Audi products, the truck was characterized as loud and unrefined, but when you're using just two injection events (of eight capable) with little software tuning you can't expect much more. Throttle response was intentionally dulled because a Frontier with more than 200 hp and 350 lb.-ft. of torque will readily spin tires in a couple of gears.
Estimates tossed around said 35-percent better fuel economy than the Frontier gasoline V-6 (261 hp, 281 lb.-ft., 15/21 mpg), and Cummins is working on 2019 emissions requirements. If Nissan (or anyone else) wants to spend the money, the engine could be further refined and lightened with an aluminum head and CGI block.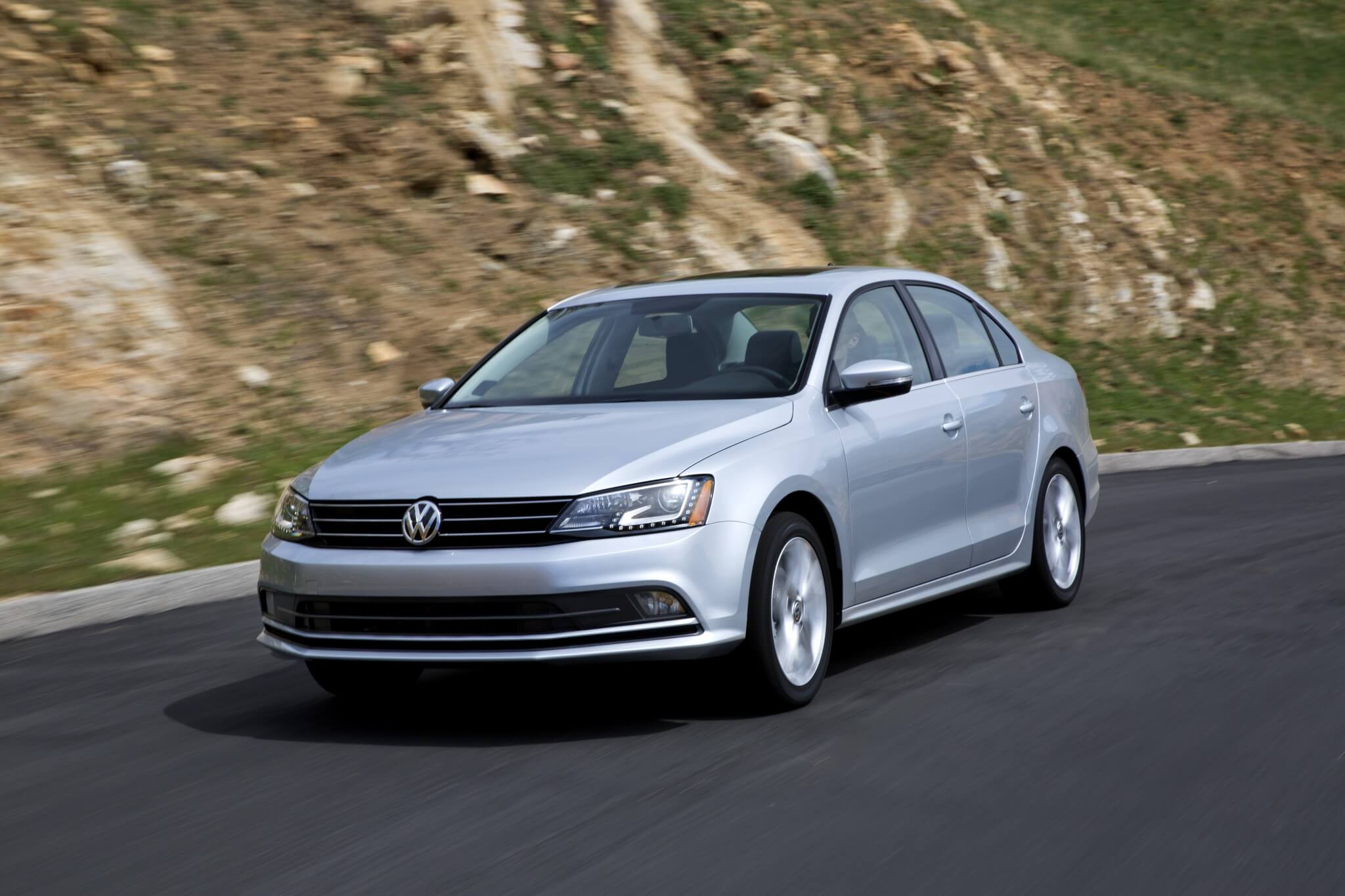 VW Updates Jetta, Gets New TDI
The 2015 Jetta gets a mid-life update with the EA288-generation TDI engine. Volkswagen claims an efficiency increase of eight percent and expects EPA ratings of 32/45 (combined 37), plus it's LEV3 emissions compliant. Power is up to 150 horsepower (3,500-4,000 rpm), with the same peak 236 lb.-ft. of torque across a wider band.
Like the chassis, the engine's gone modular; this MDB program using common bits for exhaust, EGR and coolers, turbos, charge-air cooling within the intake module, volume-control dual-pressure oil pump, and SCR components. There are separate coolant loops for the head and block during warm-up, and the water pump can be deactivated.
To tell it apart from a 2014 model Jetta, the fascia and rear end have both been restyled. A new bumper hides an air shutter that opens only as needed, and the A-pillar rain gutters have been reprofiled. The TDI does not get the side sill extensions or front and rear spoilers of the hybrid and GLI versions.
The cabin has received some minor updates, including a color multifunction display and ambient lighting on upper trims. Additional safety assist offerings include adaptive bi-xenon headlamps, blind spot and rear cross-traffic alerts, and forward collision warning.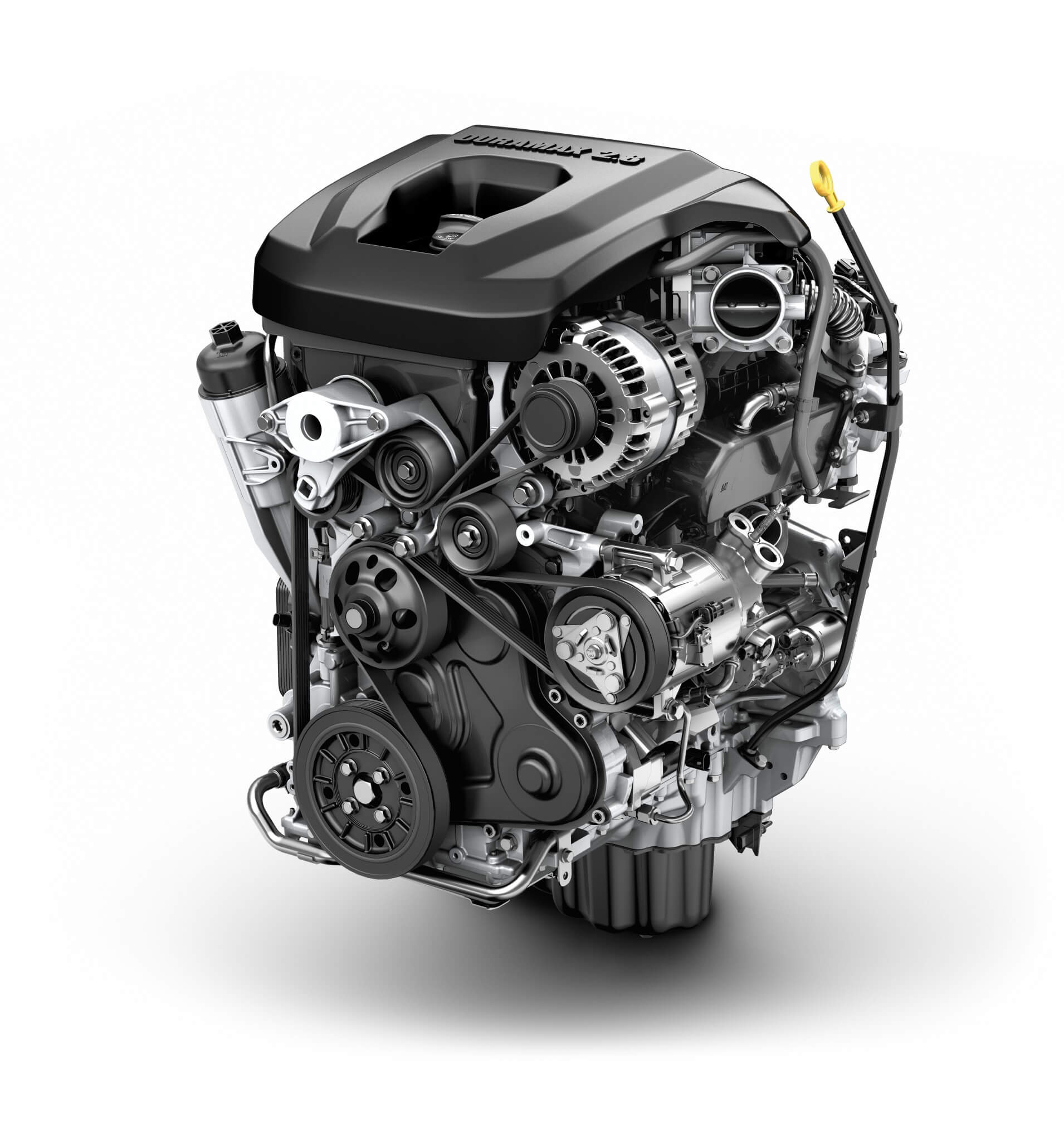 GM to Offer More Diesels
When General Motors introduced the Cruze diesel to the U.S. market they anticipated about 10 percent of Cruze owners would pick it. Despite the first-year number being closer to two percent, GM says the diesel Cruze is meeting sales expectations. And according to GM Global Powertrain VP Steve Kiefer, as quoted in Automotive News, the Cruze diesel, "Will be the first of many diesel-powered passenger cars General Motors offers in the United States."
Although Kiefer referred specifically to passenger cars, other comments included references to the Colorado/Canyon Duramax 2.8 (shown) and pickups. This suggests that GM may have an answer to Ram's EcoDiesel half-ton, and that they'll be introduced when consumers want them and the business case is made.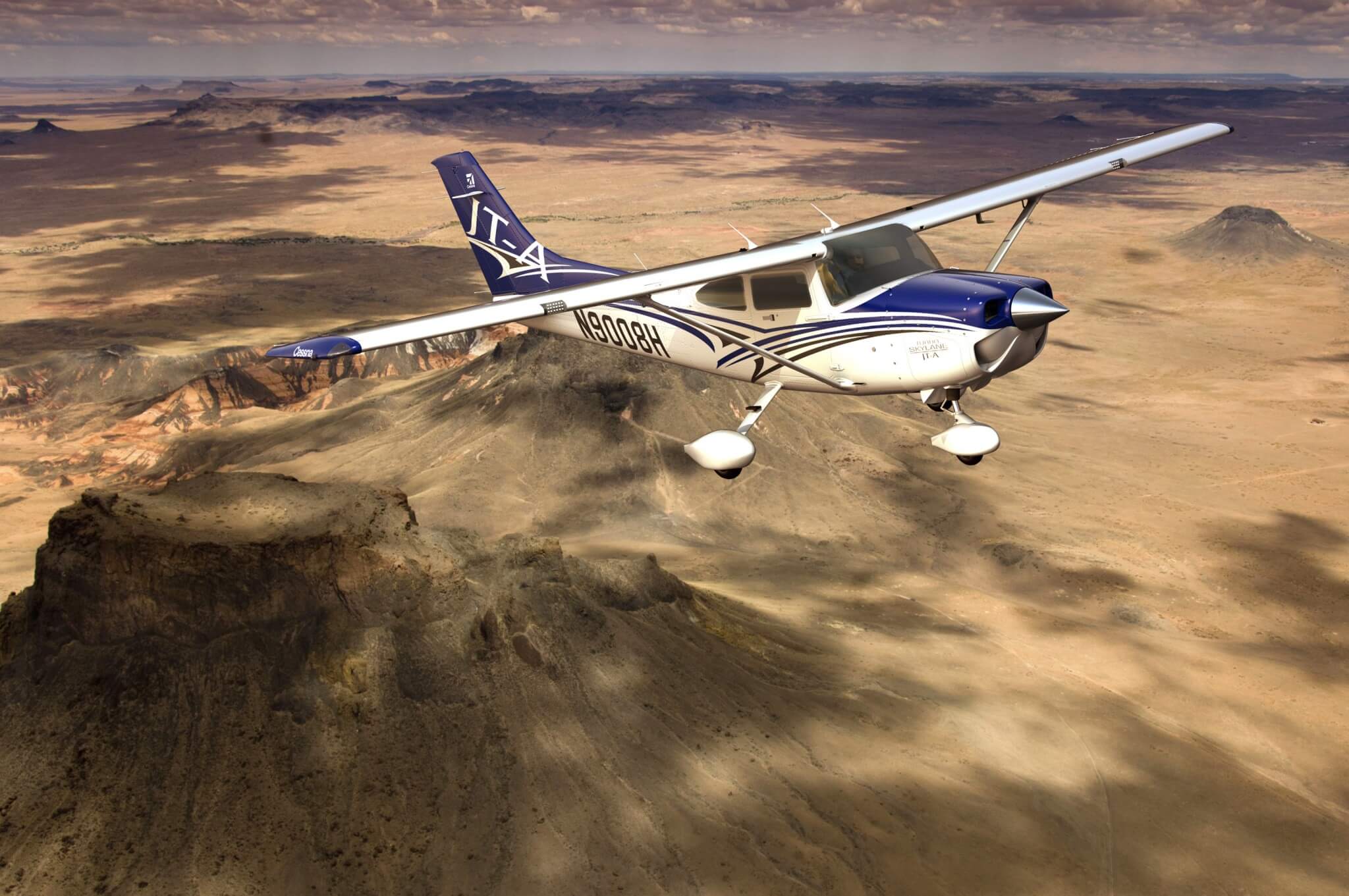 Diesel Takes to The Air
Driven by the rising cost and scarcity of 100LL avgas, diesel engines are getting into general aviation. This Cessna Skylane JT-A (named for its fuel of Jet A, Jet A1 or diesel) four-passenger fixed gear runs a 5-liter SMA engine delivering 227 hp at 2,200 rpm, speeds to 156 knots and range to 1,360 nautical miles, certified to 20,000 ft. Relative to a gas engine, it's quieter, more efficient, has better altitude performance, and offers greater range or payload.
Cessna is also working on a JT-A version of the Skyhawk 172—one of the world's most popular airplanes. The liquid-cooled, wet-sump Continental 2-liter inline four-cylinder runs 18:1 compression and makes 155 hp and 349 lb.-ft. at the prop with bsfc at 0.36 lb/hp-hr. It's expected to cost 17.5 percent more than the gasoline version, with the payoff being slightly faster cruise speed, significantly more range (more than 1,000 nm) and cheaper fuel.
By 2016, American Champion Aircraft expects to have a diesel-powered Scout out, running a 180-hp Austro E4 engine in place of the gasoline 210-hp Lycoming. That diesel adds about 35 lbs. and costs about 15 percent more, with the benefits above and range increased from 700 to 1,200 nm.
Meanwhile, DeltaHawk flew a Cirrus SR20 to the Oshkosh festival. The original 200-hp gasoline engine was replaced by DeltaHawk's turbocharged liquid-cooled V-4 rated at 180 hp, an engine that has far fewer parts, no complex electronics and easily runs on 28-cetane fuel (not the low limit).
You may not be buying a diesel airplane soon, but you'll be able to go further when you get into one.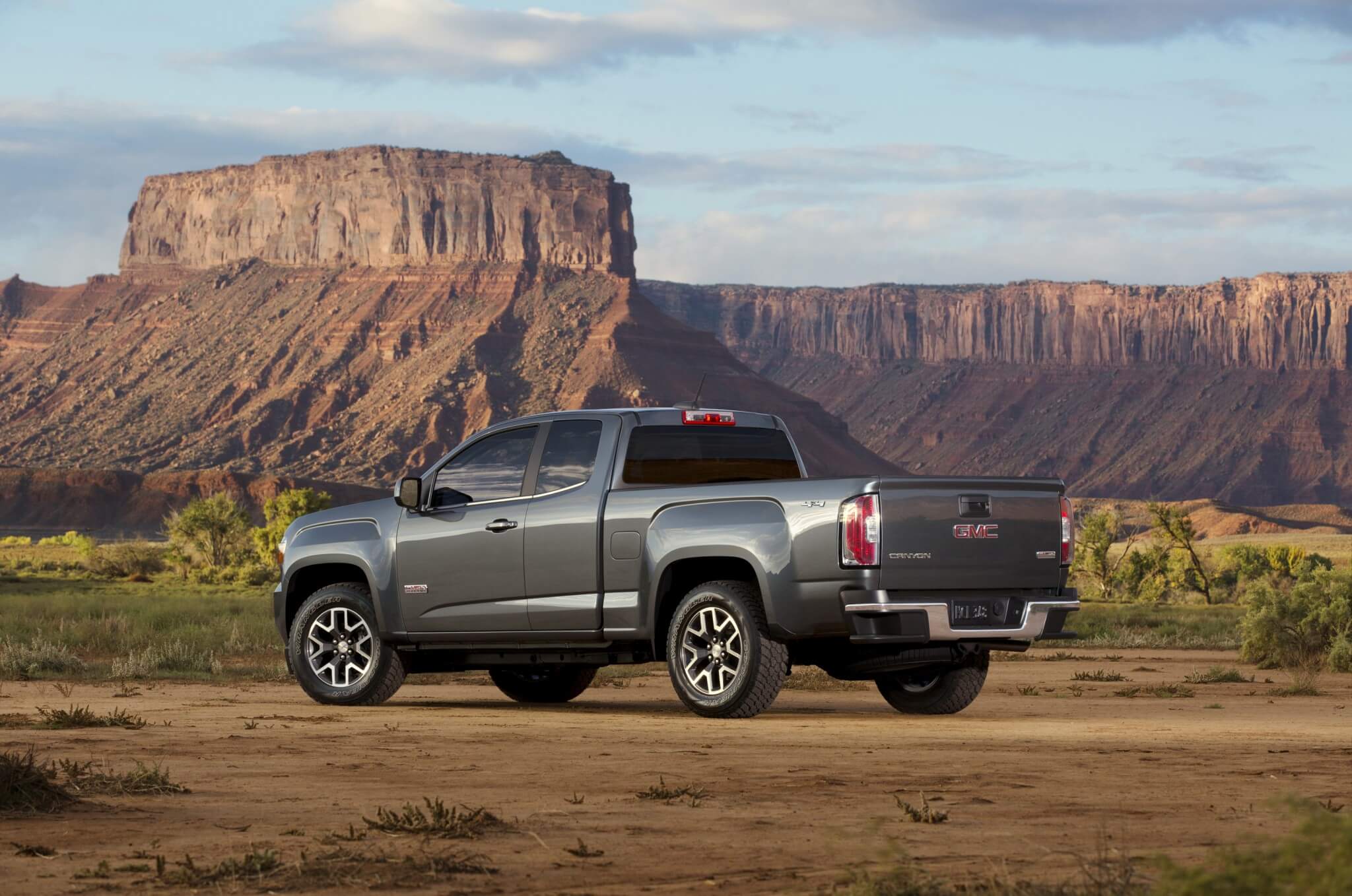 Mid-Size GM's Priced, Diesel TBD
Pricing for the 2015 Chevrolet Colorado begins at $20,995 and the 2015 GMC Canyon at $21,880; all prices reflect an $875 destination charge for Colorado and $925 for the Canyon. A predictive rear-view camera, locking tailgate and power windows will be standard on all.
The mid-line Canyon SLE Extended Cab 2WD begins at $27,520, while the Colorado LT Crew Cab 2WD is $27,965, the Colorado Z71 Crew Cab 4WD short-bed is $34,790, and Canyon SLT Crew Cab 4WD short-bed is $37,875. Diesel pricing hasn't been announced but logic and consumer demand suggest it will fall between Euro-car four-cylinder premiums of $1,300-1,500, and the $4,000-4,500 of V-6 pickups and utilities.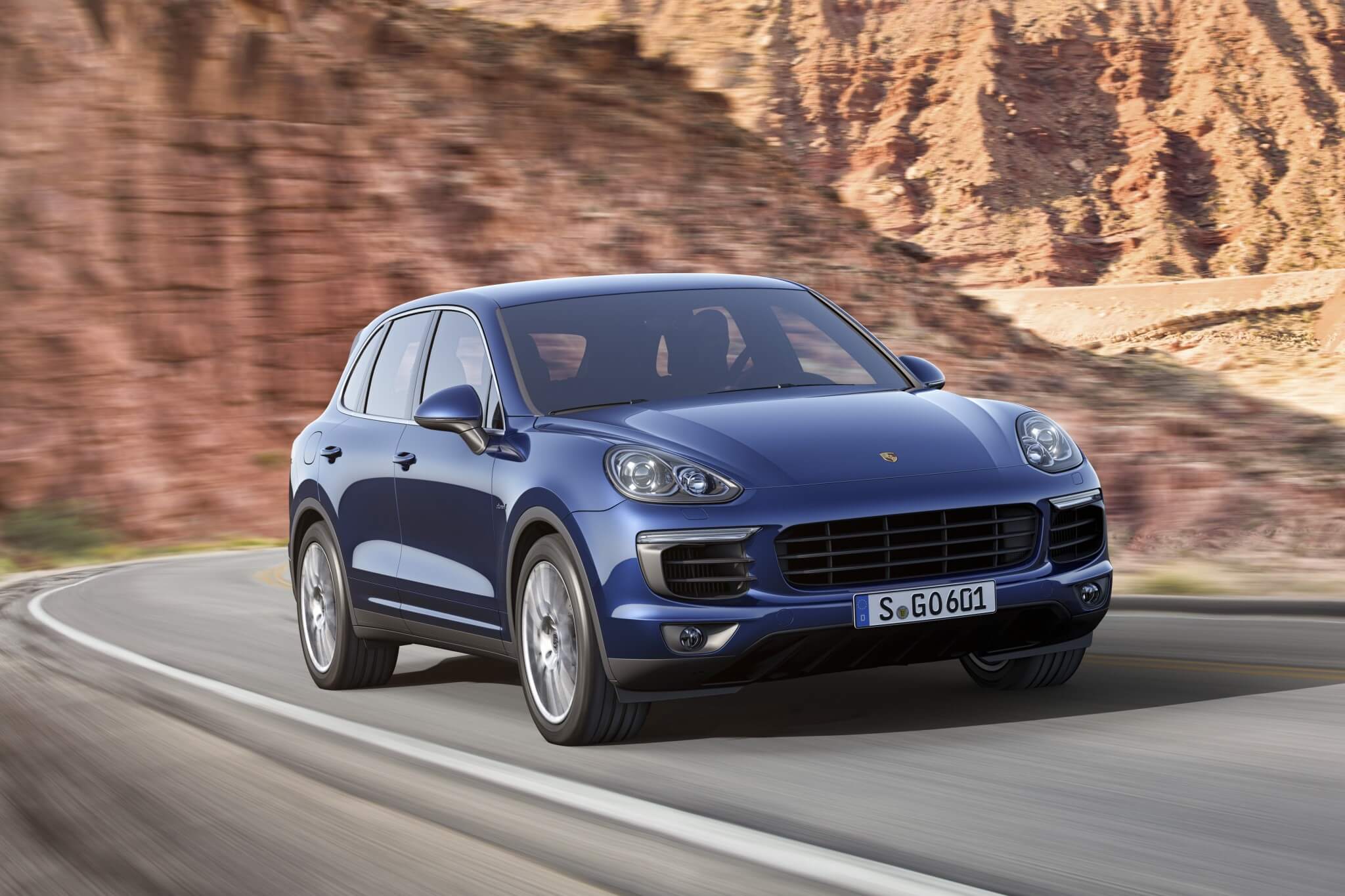 Porsche Cayenne Diesel Now Entry Model
With the normally aspirated V-6 and V-8 engines dropped, the Cayenne diesel becomes the base model for 2015. Priced at $62,695, pages of options handily push it beyond $100,000 even without ordering from the "Exclusive" menu.
A mid-life freshening applies a new hood, front fenders, revised grille work to feed intercoolers (every model uses forced induction), updated lights at both ends, tailgate, rear bumper and tailpipes. All Cayennes get grille shutters—40 years after they were used on the Porsche 928—and a second-generation auto start/stop function. Inside, there's a multifunction sport steering wheel with shift paddles and a more comfortable rear seat with ventilation and heat options.
The 3-liter diesel V-6 continues with 240 hp from 3,800-4,400 rpm and 406 lb.-ft. of torque from 1,750-2,500 rpm. That's enough to take the 4,650-lb. ute to 60 in the low seven-second range and on to 135 mph. EPA ratings should equal or better last year's 19/29 and provide a cruising range greater than 700 miles. It's two clicks slower to 60 than the new twin-turbo gas V-6 but $12,500 less and more efficient.
Later in the year, Porsche will add another diesel; they're not saying which, but Macan and Panamera are the obvious choices. We expect the Panamera with a 3-liter V-6, whether it's rated like the Cayenne's or closer to the 300-horse, 479 lb.-ft. version available overseas that delivers 0-60 mph in about six seconds. DW