NDHRA CROWNS 2014 CHAMPIONS, BECOMES ASO
The National Hot Rod Diesel Association capped off the 2014 season at Texas Motorplex in early October in Ennis, Texas, with the top 32 competitors in each class invited; the 2014 champions are listed below by class. Now in its 10th year, NHRDA also was granted Alternative Sanction Organization status by the NHRA. NHRDA maintains national ET/MPH drag racing records and a National points championship for sled pulling and drag racing.
Top Diesel—John Robinson/Team Power Service
Pro Stock—Ryan Milliken/Team G&J Diesel
Pro Street—Brett Deutsch/Team Dad
Hardway Performance Super Street—Tyler Montgomery/Team Misery
BD Power Super Diesel—Verlon Southwick/Team Edge
Strictly Diesel Sportsman—Ross Dunagan
Super Stock Diesel—Brad Ingram/Team Schied Diesel
3.0 Class—Joshua Deeter
Valair Clutch 2.6 Class—Jim Greenway/Team Baillie Diesel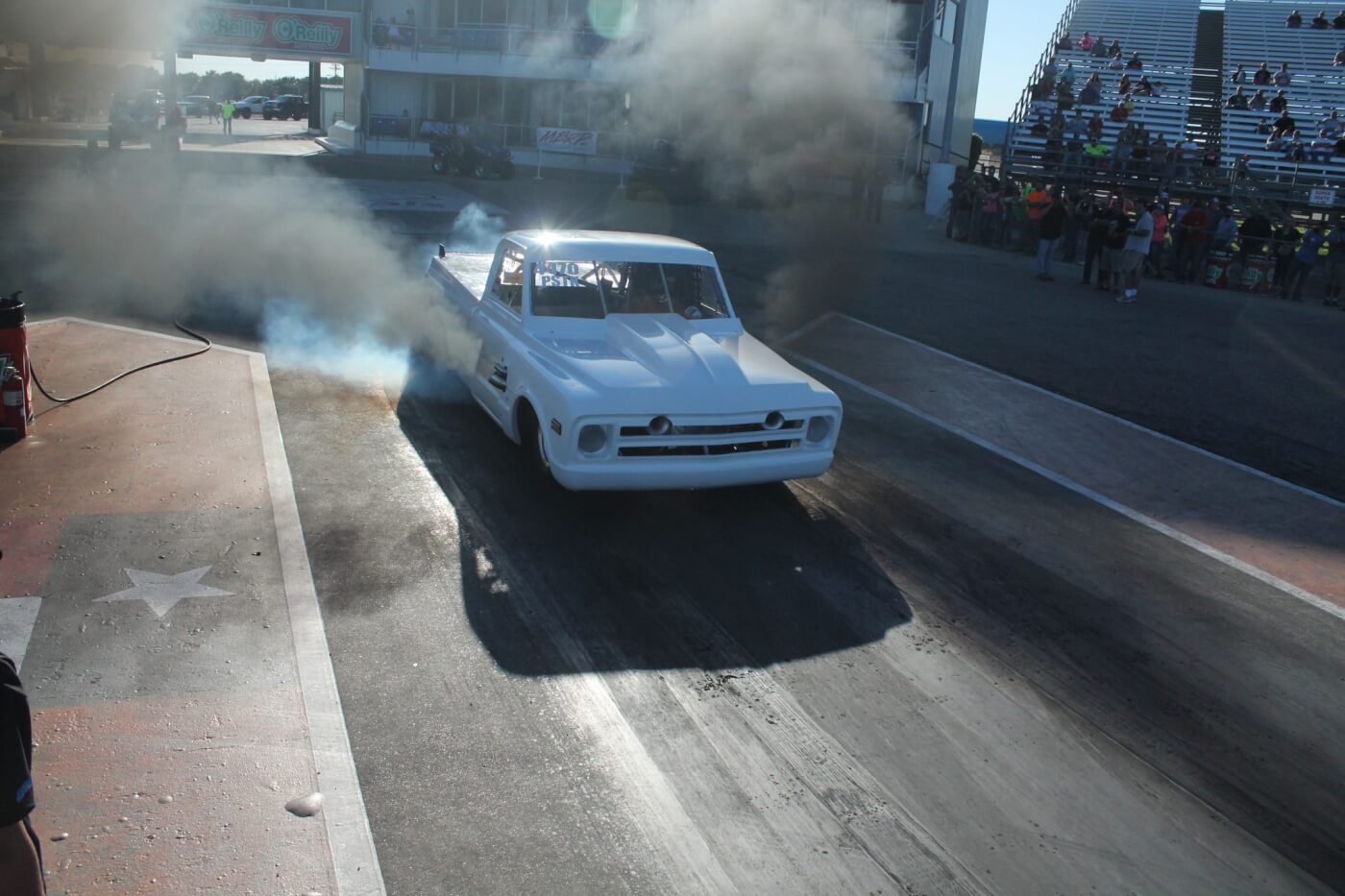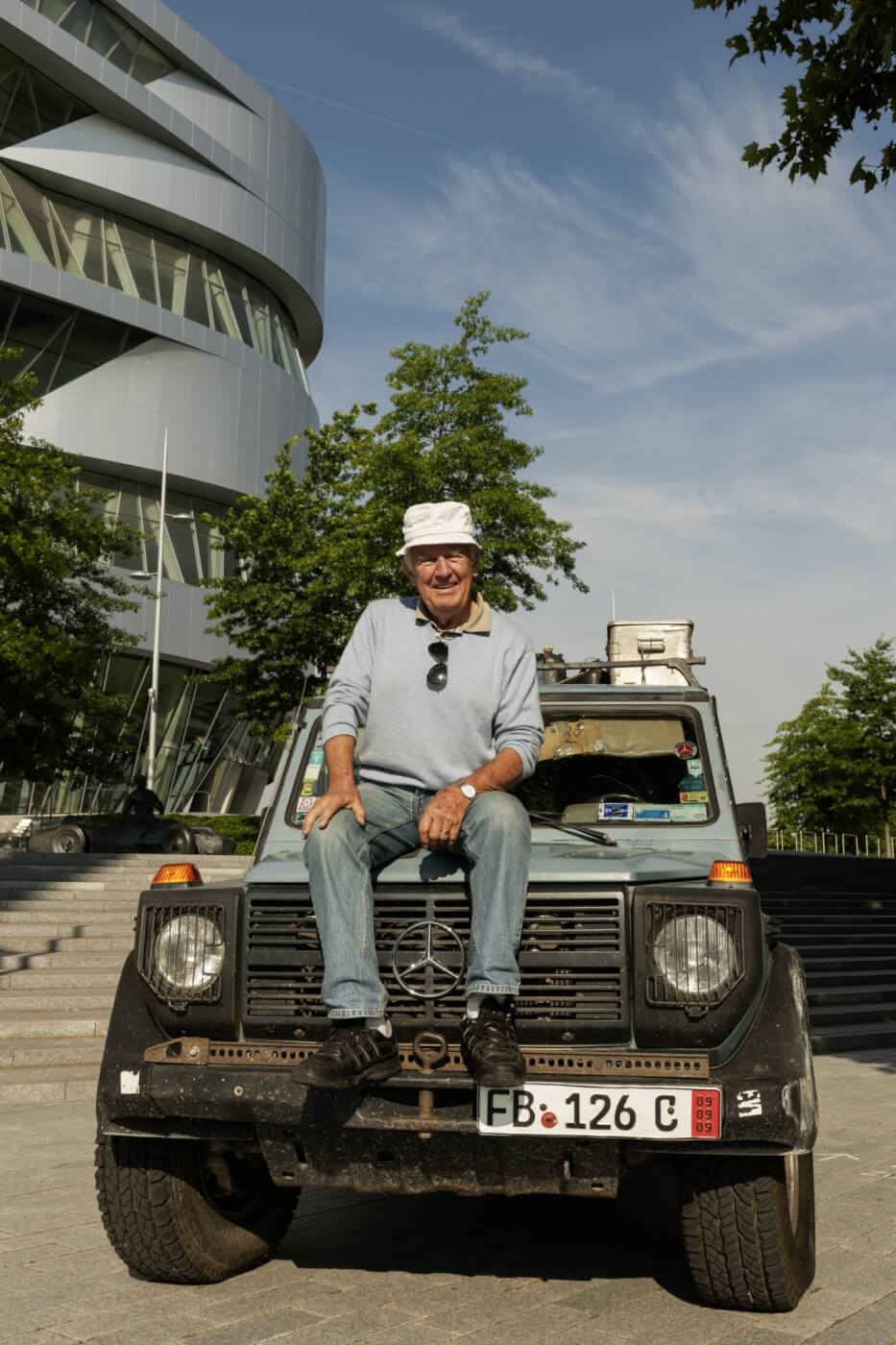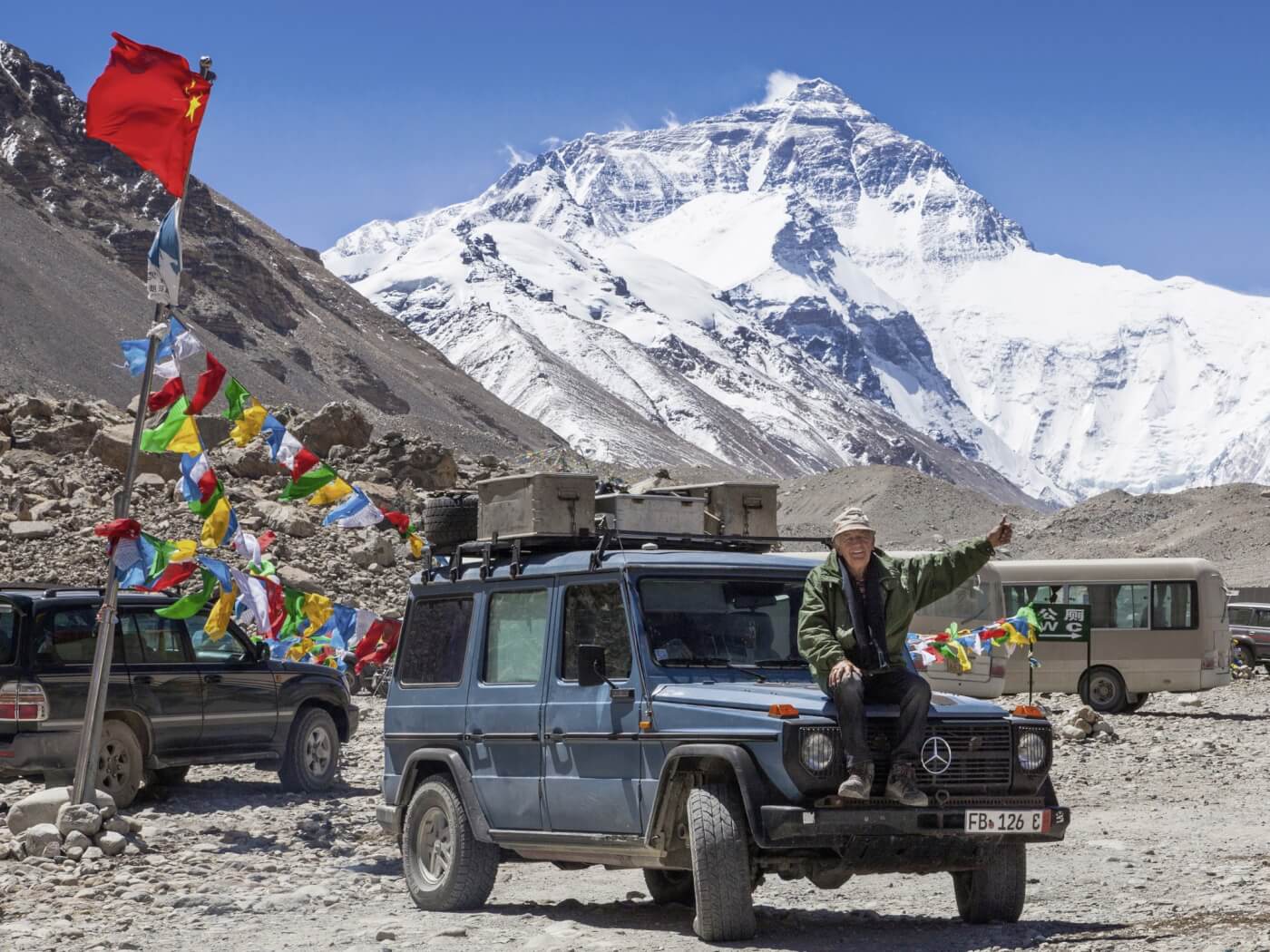 OTTO'S CIRCUMNAVIGATION
After 26 years, 900,000 kilometers and 215 countries visited, Gunther Holtorf's Mercedes-Benz 300GD went on prominent display at the Mercedes-Benz Museum in Stuttgart-Untertürkheim, Germany. In February the truck will accompany a touring expedition developed for it, with expected return to the museum in early 2017.
Holtorf's wife Christine dubbed the G-Class "Otto" (though Rudolph may have been more appropriate) shortly after they got the truck, and began a world tour in 1989 that lasted a quarter-century and covered 150,000 miles off the road. After crisscrossing the globe, the Holtorfs got better-than-average access, including visits to Myanmar, North Korea and 25,000 km through China—the first foreign driver allowed to do so.
Since Otto was routinely overloaded, often with 900 lbs. on the roof, Holtorf fitted reinforced springs and upgraded shocks, but the vehicle is otherwise stock. Temperatures ranged from -27C in Siberia to 50C in Australia, elevations from below sea level at Death Valley to a 17,000-foot base camp at Mount Everest. Time spent driving: about three and a half years.
The 300GD used the OM617, a nearly square iron block and head 3-liter inline five-cylinder indirect-injection diesel; with Bosch inline pump it rated 88 hp @ 4,000 rpm and 125 lb-ft @ 2,400 rpm. Using a different oil pan, the engine was used in many 1976-1985 U.S. Mercedes automobiles, though few had a four-speed manual like the Geländewagen did. Holtorf did the majority of servicing himself, and the engine is believed to be original.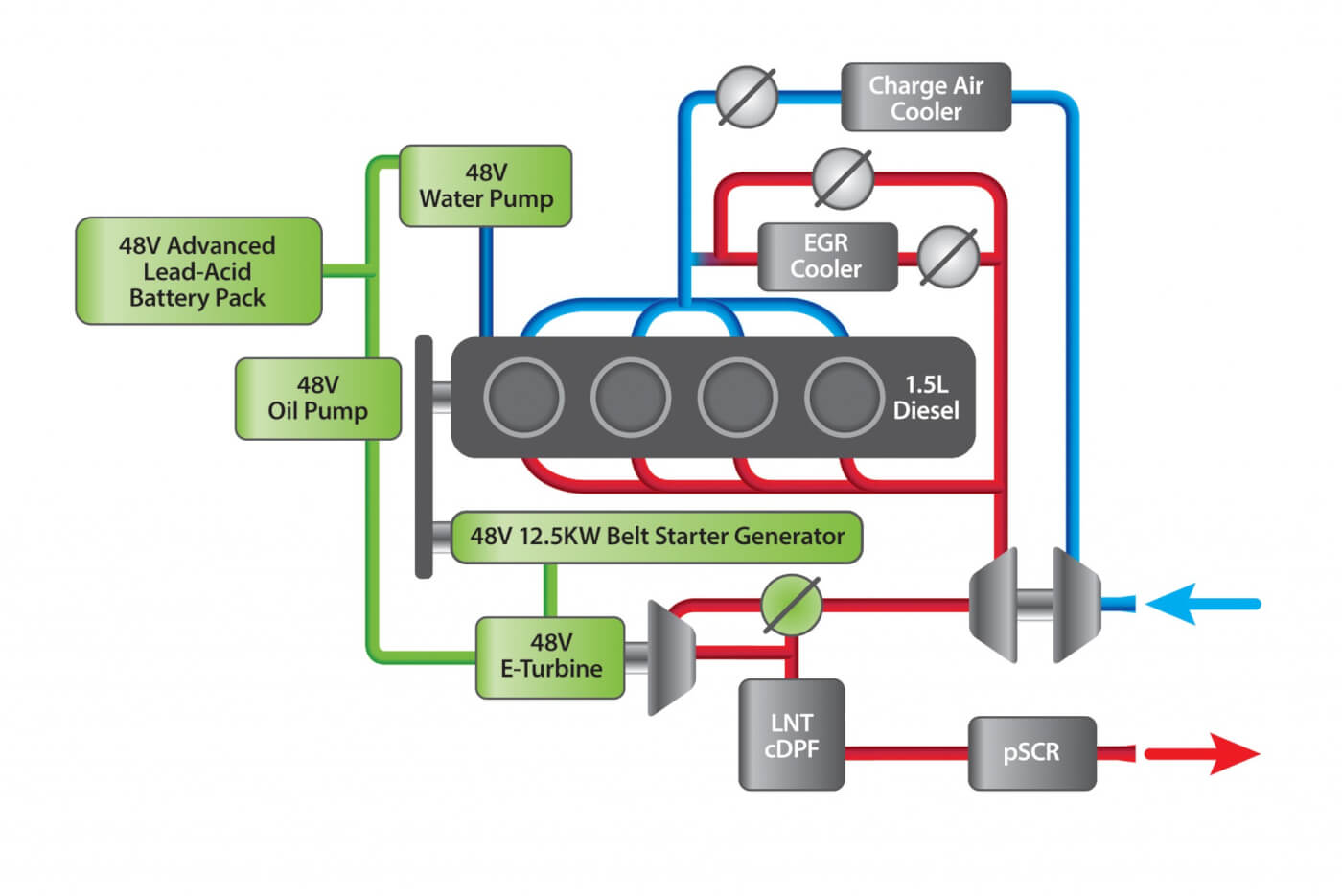 COST-EFFECTIVE DIESEL HYBRID
Engineering and environmental consulting firm Ricardo showed a functional prototype advanced diesel electric powertrain project at the United Kingdom's Low Carbon Fuel Event. Partners include Ford, Controlled Power Technologies, European Advanced Lead Battery Consortium, Faurecia and the University of Nottingham.
The project based on a Ford Focus wagon aims for the fuel economy benefits of a full hybrid at a projected cost premium less than a diesel. This ADEPT is projected to deliver undiminished performance with less than 70 g/km CO2 emissions as measured on the European Drive Cycle; the lowest showroom Focus in that regard is a 105-hp 1.6-liter diesel with auto start/stop at 88 g/km.
The ADEPT Focus uses 48-volt architecture to drive the water pump, oil pump and 12.5-kw belt integrated starter-generator; the turbine integrated exhaust gas energy recovery system, all controlled by CPT hardware and a Ricardo supervisory controller.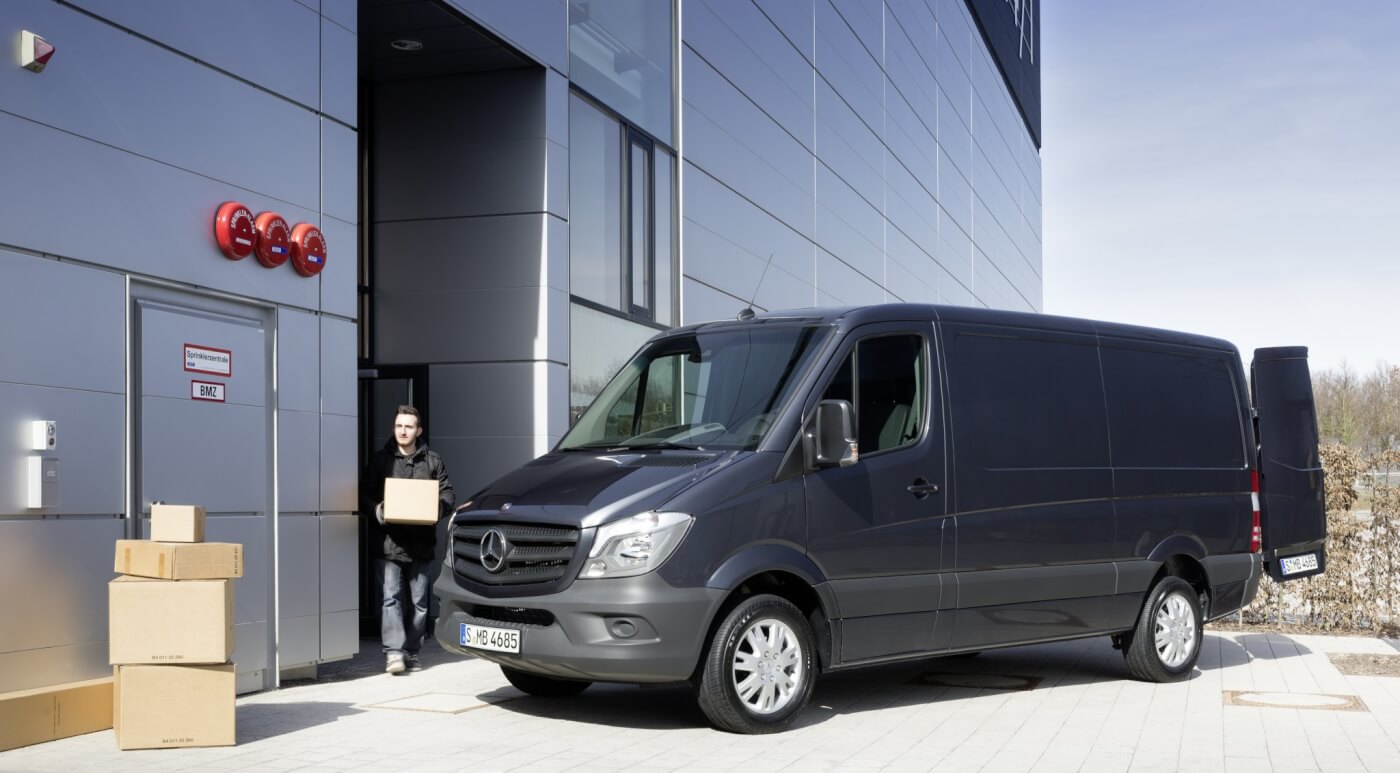 THE FIRST SULEV DIESEL
While many have been working on it for years, Mercedes-Benz is claiming four-cylinder 2015 Sprinters for fleet orders (requires option code MH8) are certified as the first SULEV diesel vehicles in the U.S. The 2.1-liter OM651 uses twin cams driven by gear and chain at the back of the engine, four valves/cylinder and balance shafts. The two-stage turbo in the Sprinter is rated 161 hp at 3,800 rpm and 265 lb-ft from 1,400-2,500 rpm; in cars with sequential turbos it's rated up to 195 hp and 369 lb-ft.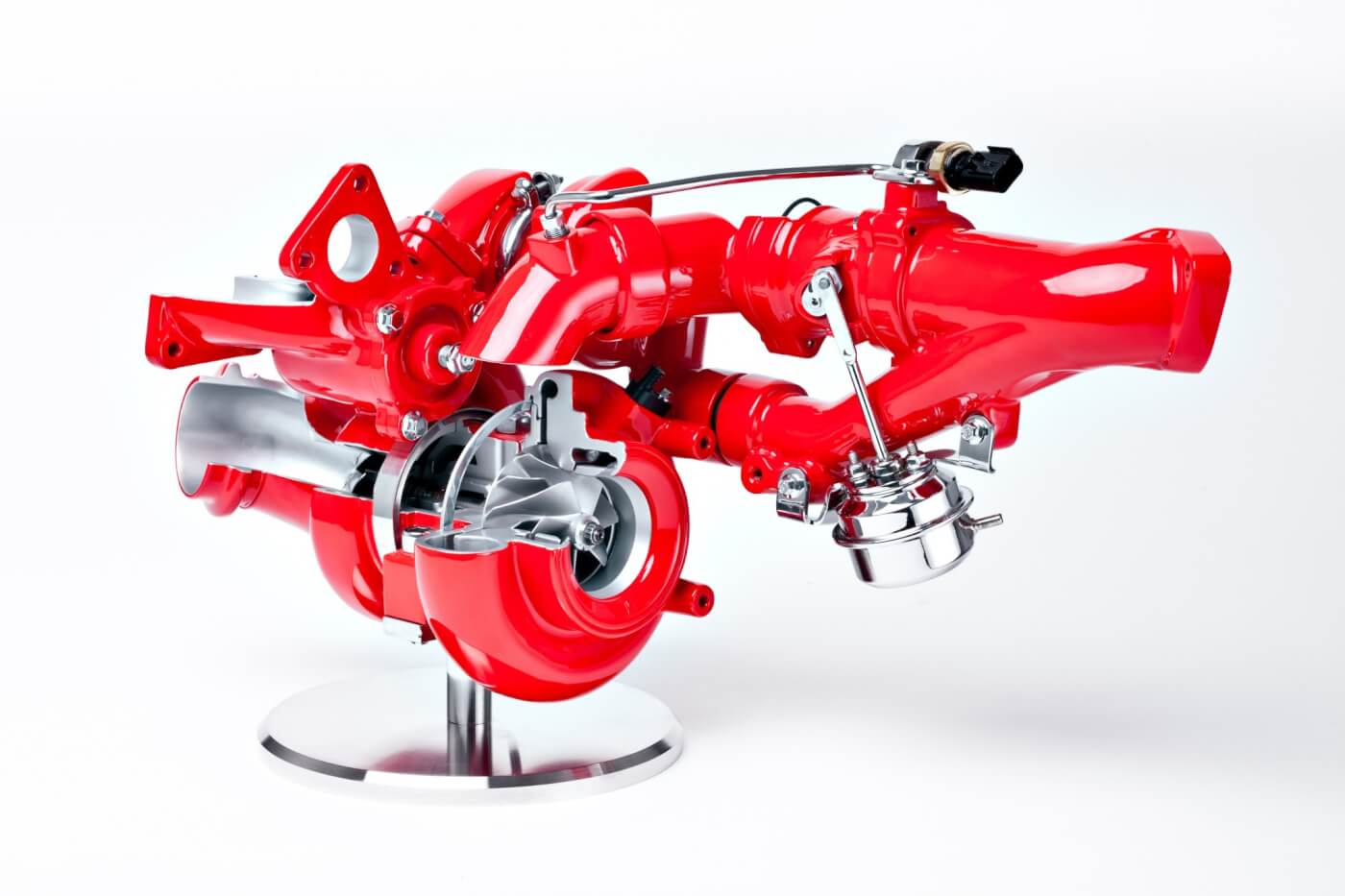 TITAN GETS NEW HOLSET TURBO
Cummins has introduced a new turbo, dubbed the Holset M2 two-stage system with rotary turbine control, that will appear on the Titan's ISV 5.0 diesel. Developed with Nissan and Cummins technical centers in the U.K. and Indiana, the system packages two turbochargers in series to meet Nissan's performance requirements and light-duty emissions standards.
Most of the time the system runs in one of four modes: low-pressure single-stage for good power and drivability; high-pressure two-stage for minimal lag and better transient performance; wastegate mode for maximum output and regen mode for ideal aftertreatment conditions.
At the same time, Cummins also showed a next-generation HE300VG turbo said to be 10 percent lighter and 12 percent more fuel-efficient than its current counterpart, an electric wastegate for greater control and faster response across different applications, and a prototype electrical waste heat recovery turbine expander to recover otherwise-lost waste energy in the form of heat, using a system similar to those employed by steam turbine power generation units, that can feed a hybrid system or capacitor with additional power.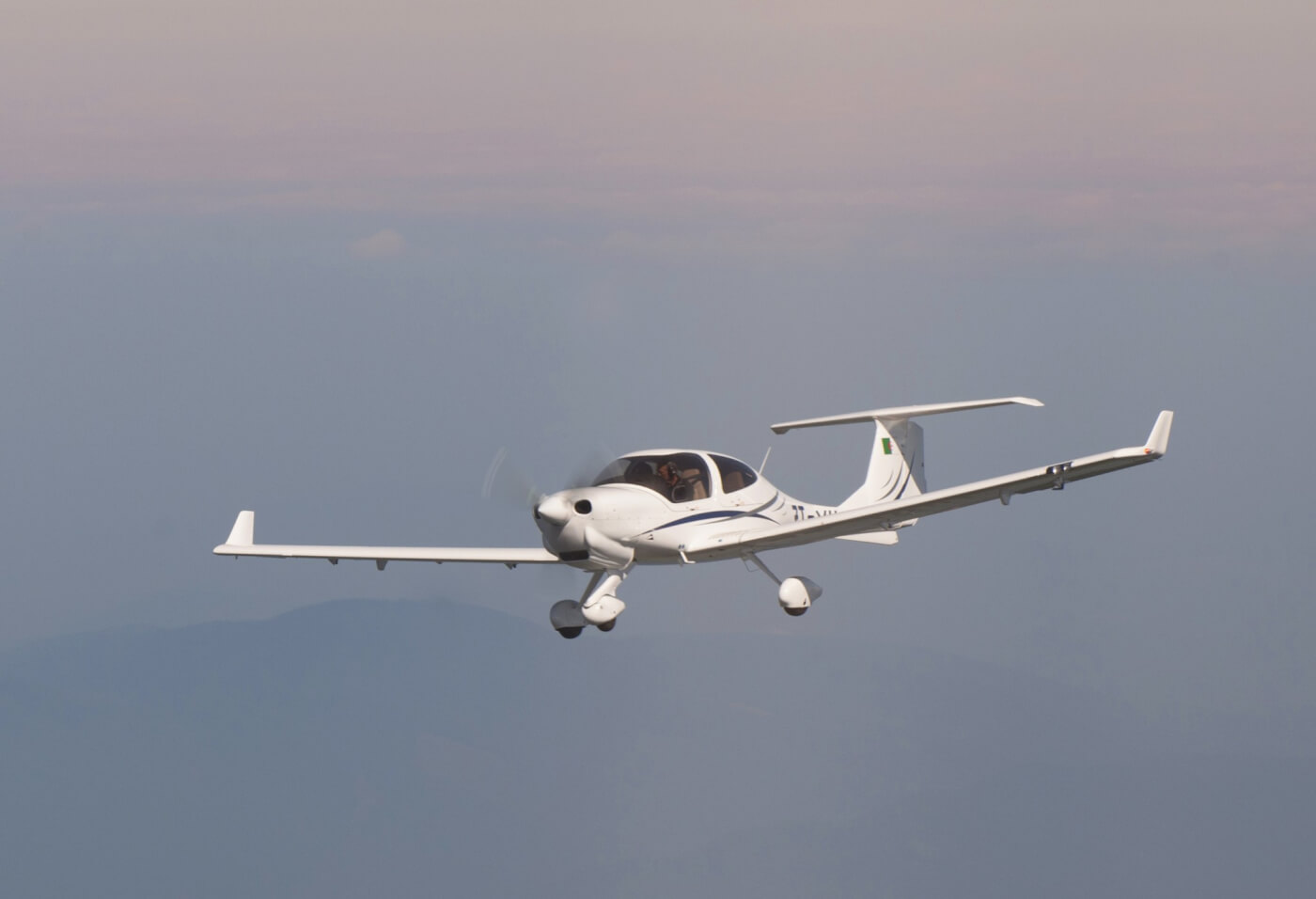 28-MPG FLYING
Diamond Air has delivered their first DA40, a diesel-engine four-seat fixed-wing airplane, from Austria to Algeria at an average 6.5 gallons/hour. The DA40's Austro Engine 300 is a 2-liter DOHC four-valve, four-cylinder direct-injection unit with rated power of 168 hp @ 3,880 rpm on Jet A-1, Jet A or TS-1 fuel. It weighs 414 lbs. with gearbox, alternator, starter and accessories. While most airplanes have seperate levers to control the throttle and propeller speed, operation of the DA40's diesel is true single-lever because the ECU controls prop pitch automatically.
Range on standard 28-gallon tank is 675 nautical miles at 125 knots (about 144 mph), while the long-range 39-gallon tank will take the plane as far as 940 miles. Maximum speed is 154 knots (177 mph), ceiling 16,400 feet, and at full power it burns less than 10 gallons per hour.
POST INJECTION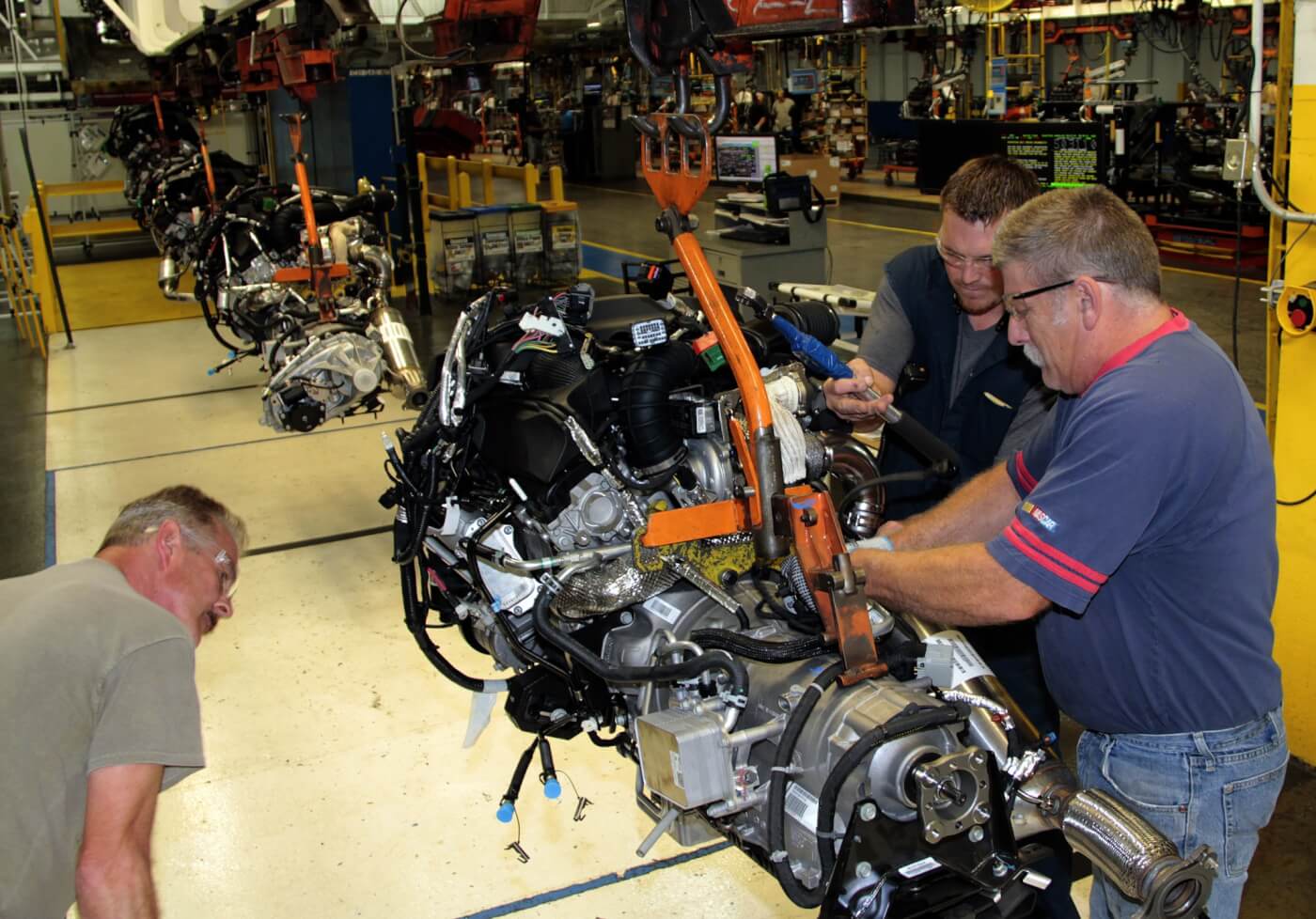 On the heels of a four-year growth streak and higher-than-expected diesel demand, Ram will increase production at the Warren (Michigan) Truck Assembly Plant by slightly more than 100 vehicles per day for 38,500 more trucks per year, and will up EcoDiesel production by about 20 percent.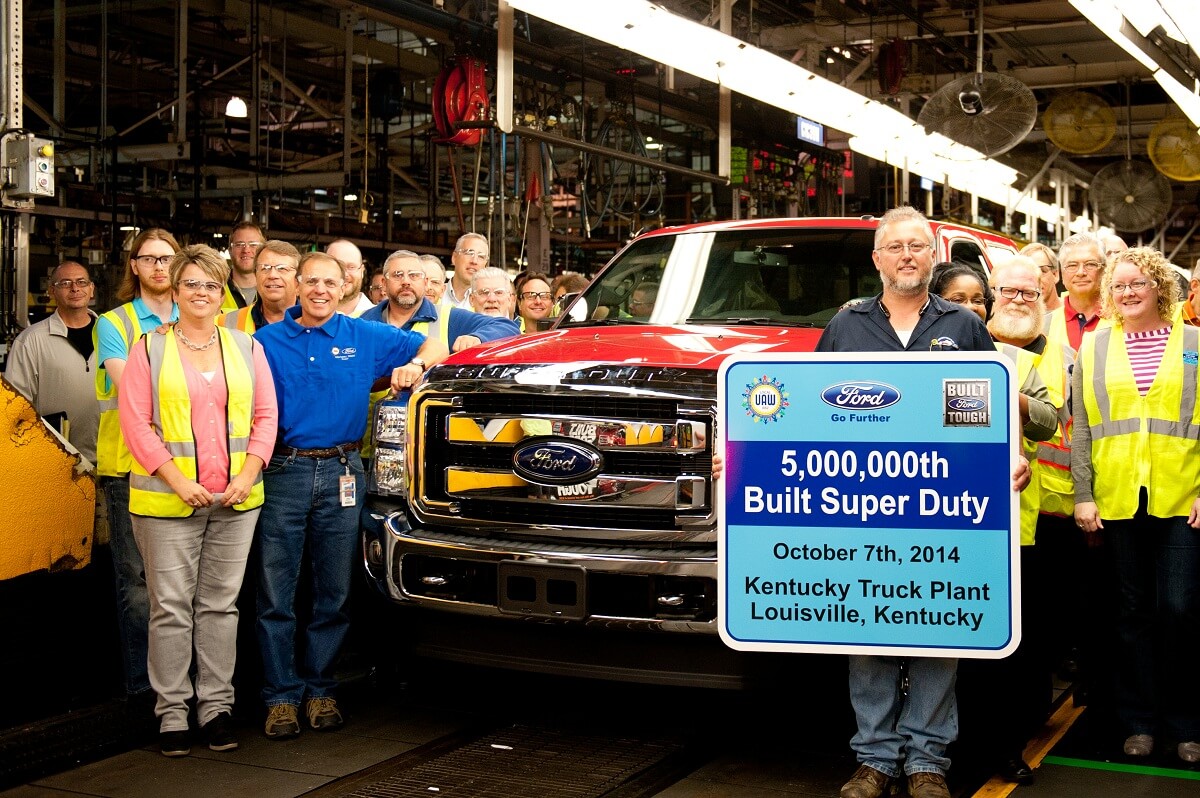 Ford Super Duty number 5,000,000—a red, diesel Crew Cab F-250–rolled off the Kentucky Truck Plant assembly line on October 7, 15 years after the first ones did. We did the math: that's an average of more than 300,000 a year or 913 a day running 24/7.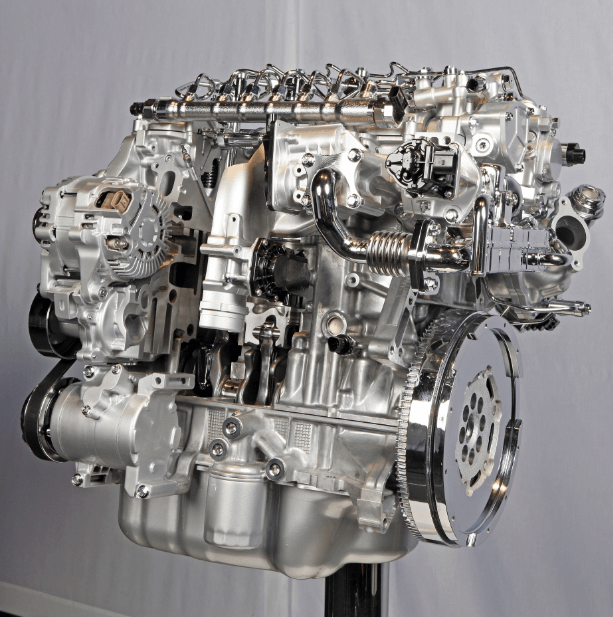 Mazda did a 24-hour high-speed run with a trio of Mazda6 Skyactiv-D 2.2-liter diesels at an ATP test track in Papenburg, Germany, claiming 20 speed records in the process. The leading car averaged 137.37 mph, eclipsing the existing 2.0-2.5-liter diesel production car record by almost exactly seven mph. They covered the road distance from Anchorage, Alaska, to Durango, Colorado, in one day.
The European Commission, which has proposed banning internal combustion cars from city centers by 2050, recently proposed Stage V emission standards for nonroad engines covering everything from landscaping tool to locomotives and river vessels, including those outside the 19-560 kW currently regulated segment. It also includes a limit on particle number (PN) emissions, as well as particle mass (PM). In early October the General Assembly of the World Medical Association had called for more stringent diesel emission standards to limit soot particle concentration. According to World Health Organization estimates, in 2012 urban air pollution was responsible for 3.7 million deaths, or 6.7 percent of all deaths.
Volvo has a test four-cylinder engine running three turbochargers, none of them fed by exhaust gases. One electrically powered turbo feeds the "exhaust" side of the two turbochargers that pressurize the engine intake, eliminating turbo lag and allowing the 2-liter gasoline engine to generate more than 450 hp. There's no reason the same strategies couldn't be applied to diesel engines as well. DW