VW BUMPS POWER AND GEARS
At their November Innovation Workshop Volkswagen highlighted, among other things, the updated TDI engine in the European-model Passat and a new DSG twin-clutch automatic transmission.
The Passat's new 2.0 TDI biturbo rates 237 hp and 369 lb-ft of torque. In a car sized between the U.S. Passat and Jetta, and equipped with all-wheel drive and a seven-speed DSG, the Euro-Passat manages 150 mph and posts EU consumption ratings that approximate 37 mpg city, 51 highway and 44 combined. VW also suggested that with variable valve timing, higher injection pressure and an electric booster for the two-stage turbo, output could be bumped to 268 horsepower. Automatic start-stop is being expanded to shut off the engine when approaching a stop from 7 kph rather than waiting for the car to come to a full stop, and it will shut off at higher speeds in coast mode.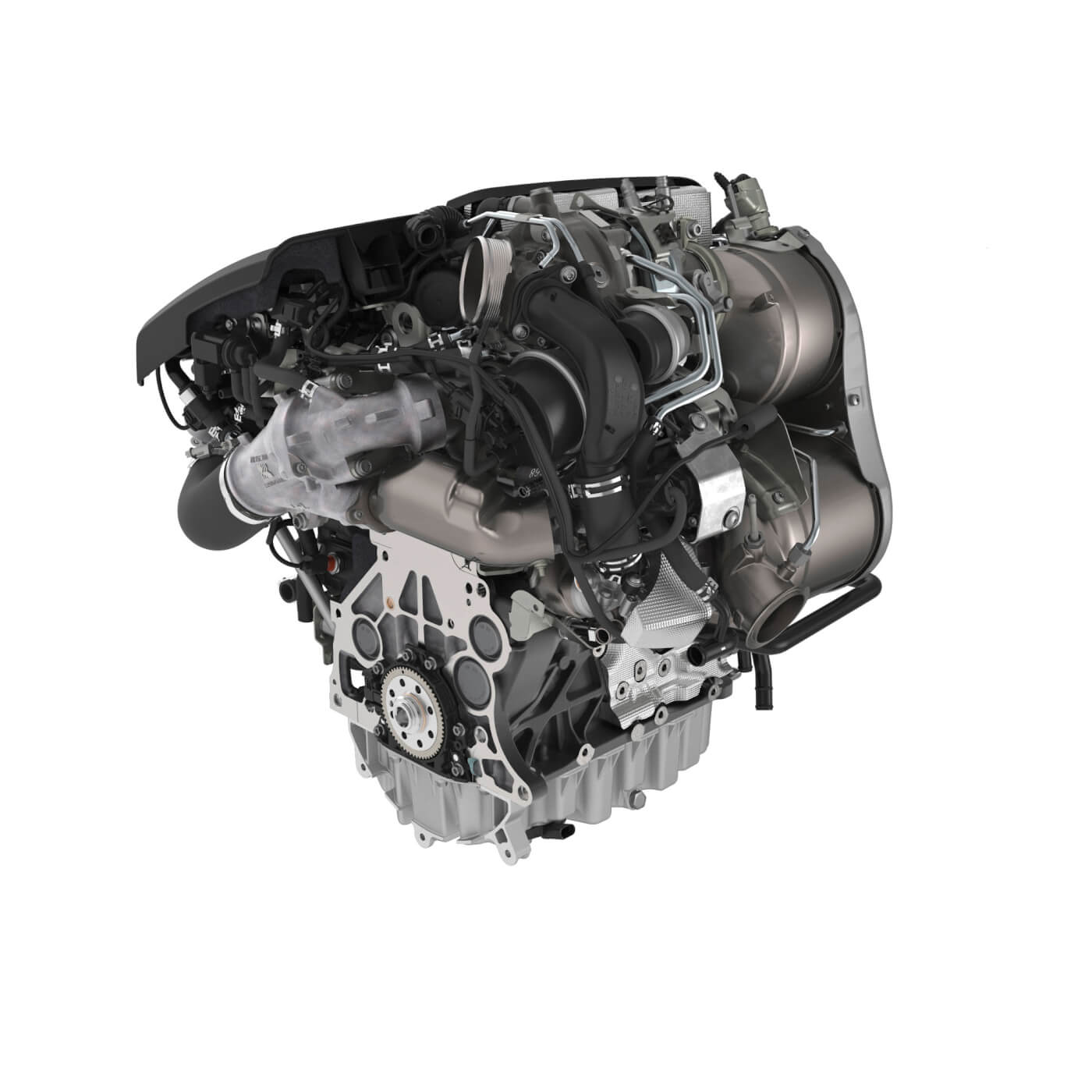 The other big news was the introduction of a 10-speed twin-clutch automatic transmission, derived from the DQ250 six-speed rather than the seven-speed version. The 10-speed is expected to be capable of handling 406 lb-ft in both transverse and longitudinal architectures, so it could go behind any VW Group 2-liter or mildly tuned 3-liter TDI.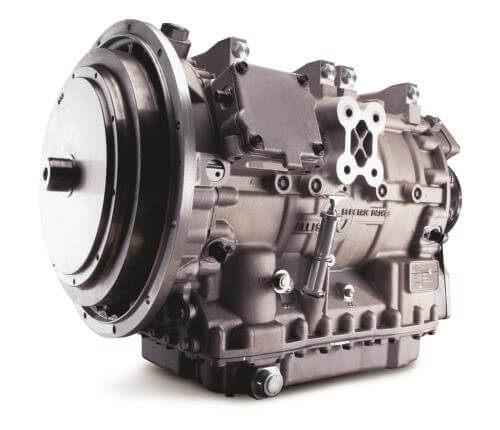 ALLISON/CUMMINS HYBRID GETS CARB APPROVAL
Allison and Cummins' joint hybrid powertrains of ISB6.7 and ISL9 engines and H 40/50 EP hybrid transmission systems have been granted an Executive Order for sale in California by the Air Resources Board for 2014 and are expected to get one for 2015. This is the first hybrid system approved for the transit segment, aided by the 40/50's on-board diagnostic system, and can be used in single and articulated busses.
The ISB6.7 diesel-electric hybrid is rated at 280 hp while the ISL9 combo rates 330 hp. Although lower emissions and fuel economy up to 25 percent better than straight diesel buses are both noteworthy, many operators will be just as swayed by the regenerative braking that could increase service brake life by 350 percent.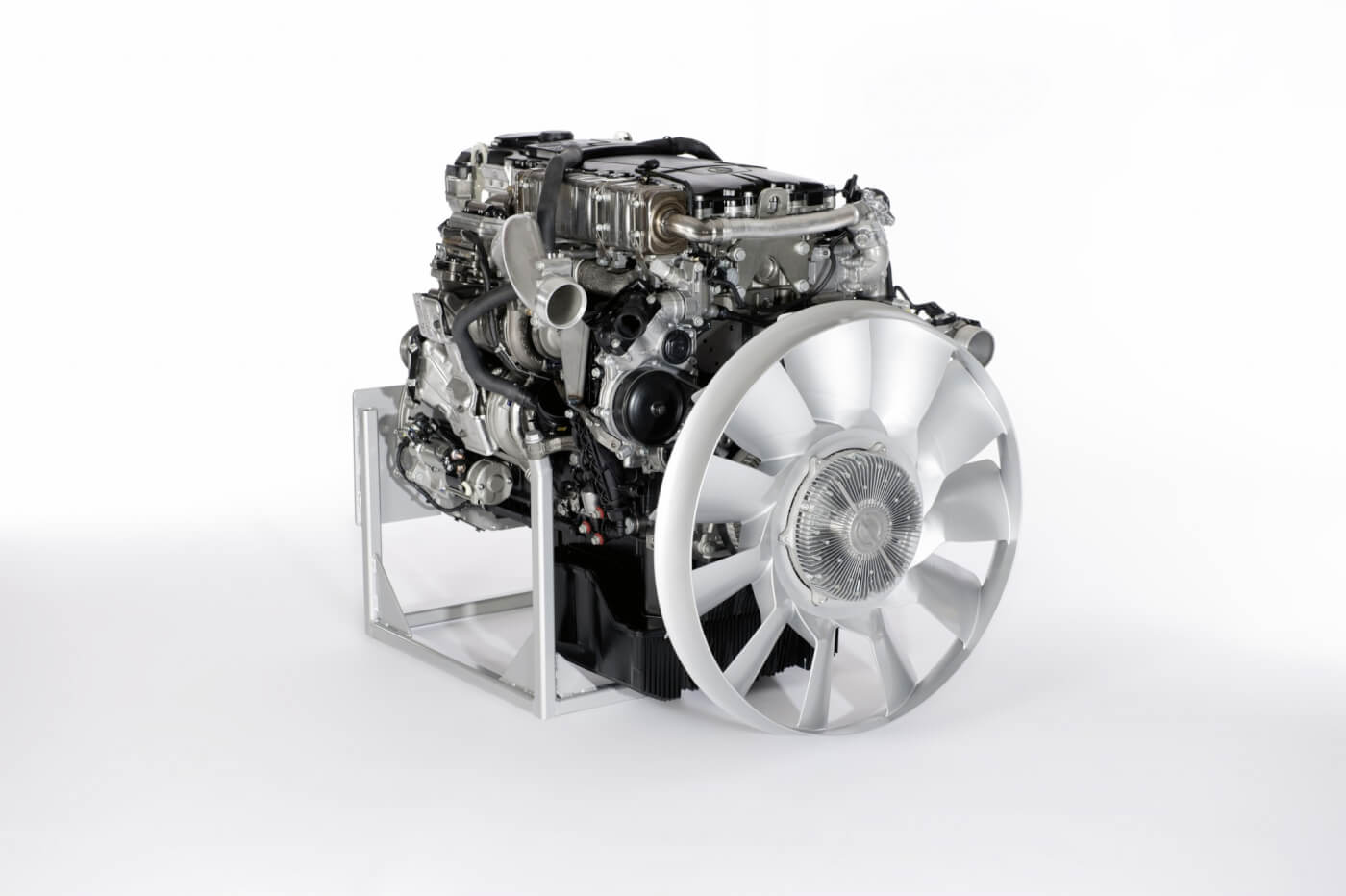 DETROIT GOES MIDSIZE
Daimler Trucks North America has announced they will offer Detroit medium-duty engines next year. Dubbed DD5 and DD8, the engines were tested and validated in Europe and Detroit and have been in production since 2012 at the Daimler production facility in Mannheim, Germany. Engines will come from Germany to start, with North American production possible in 2018.
Known elsewhere as the Mercedes-Benz OM934 and OM936, the 5.1-liter four-cylinder and 7.7-liter six share bore and stroke dimensions of 110×135 mm (4.33×5.31). The six-cylinder is offered in vertical and horizontal configurations, the latter for under-floor use on busses and coaches.
Common features are fracture-split forged connecting rods, cooled EGR, and common-rail running to 35,000-psi injection pressures. The iron-alloy block and head are clamped by six bolts per cylinder and dual hollow camshafts drive four valves/cylinder. Beyond three-stage engine braking, the exhaust camshaft has variable timing, letting the exhaust valves open up to 65 degrees early for better regeneration. Camshafts are gear-driven at the back of the engine, also supplying an engine PTO rated to about 450 lb-ft. Single and twin-scroll turbos vary by rating and all wastegates are electric.
Overseas ratings for the 5.1 range from 156-231 hp at 2200 rpm and 480-665 lb-ft of torque from 1200-1600 rpm; values for the six are 238-299 hp and 738-960 lb-ft. Detroit hasn't specified which ratings will come here, but does state that their entire engine line including the DD5 and DD8 will meet 2017 standards early.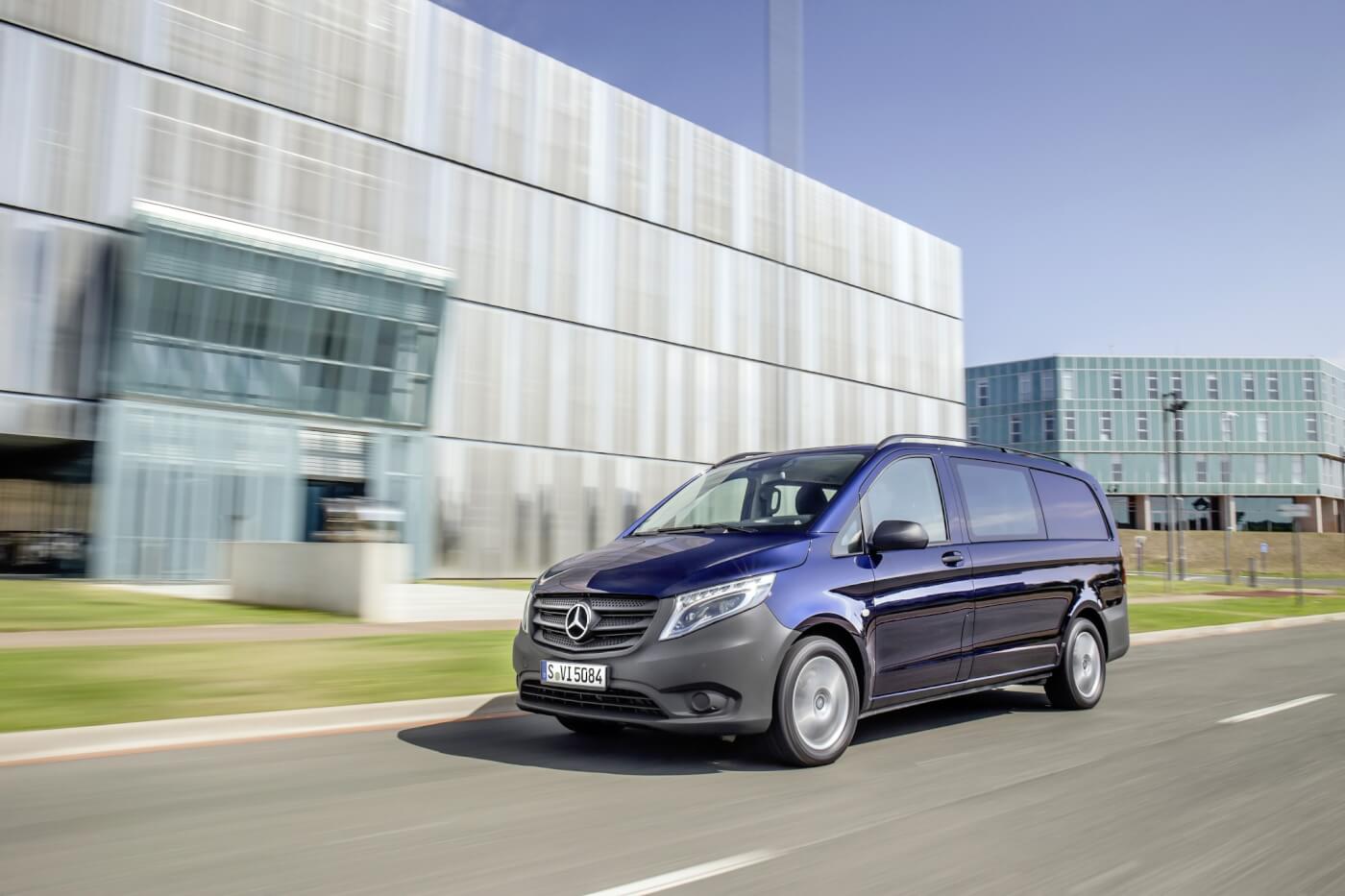 MERCEDES-BENZ VANS AND LABELS
The Sprinter has claimed best-in-class honors for residual value—what you might call resale value—from the ALG analytics division of TrueCar. The 2014 redesign saw 2014 sales up more than 15 percent from the year prior, the four-cylinder accounting for half of volume. For 2015 the Sprinter offers 4WD (with 4:1 low range), crosswind assist as standard on 2500s and service intervals extended up to 20,000 miles.
Mercedes should have a second van in the U.S. by 2016, called Metris here (Vito elsewhere). The Vito is built in front, rear and all-wheel drive configurations but we're guessing it will debut here as a long-wheelbase rear-wheel drive (about the size of an Odyssey or Grand Caravan) with all-wheel drive available, in both passenger and cargo configurations. Power hasn't been discussed but with its popularity in the Sprinter and high-output light-duty version in the E and GLC-class, we'd expect the 2.1-liter turbodiesel in 161- to 190-hp trim, backed by a seven-speed automatic. Whether or not the luxury-level V-Class comes later is unknown.
Finally, Mercedes have announced new model designation nomenclature. L, which originally denoted "lightweight" and later limousine or long-wheelbase now becomes merely the link between segment (A, C, E, S) and model. Soft-roaders all get a G from the G-Class and L link for GL_ designation followed by their approximate class A (GLA from CLA), C (GLC, previously GLK), E (GLE previously ML) and presumably GLS for the current GL. Fortunately, the G-wagen keeps its single letter and "d" replaces CDI and BlueTEC for diesel models.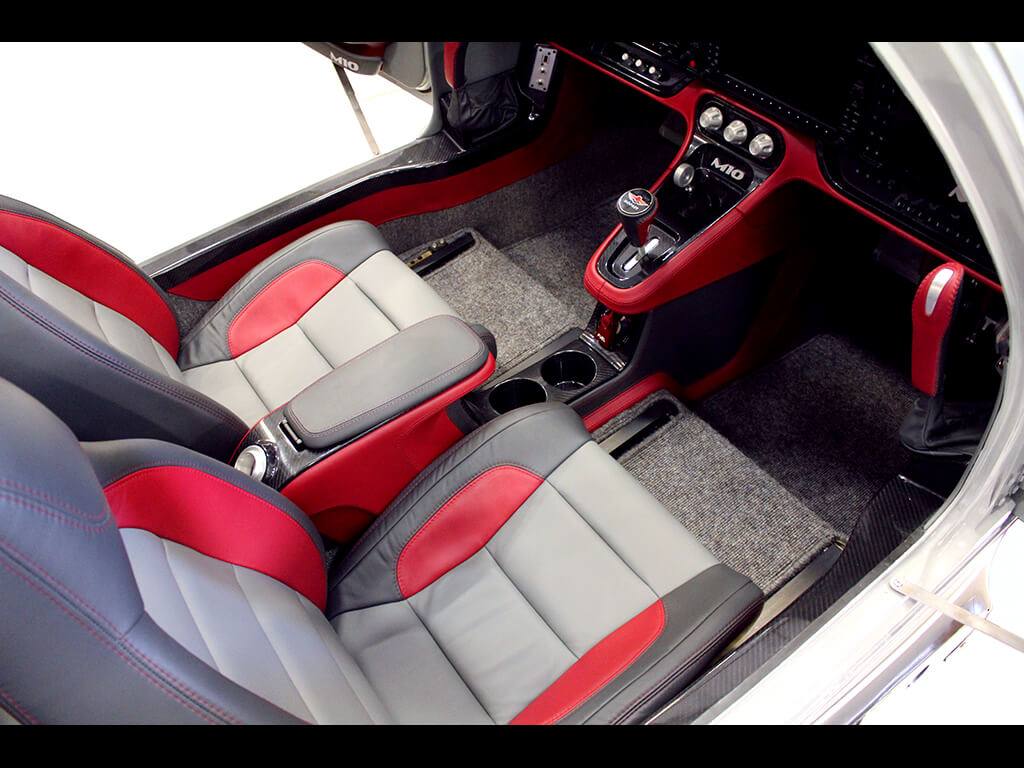 DIESEL AIRPLANE OF THE MONTH
Mooney International has entered the "international market" with a pair of diesel-powered singles, the composite fixed-gear M10T trainer and the retractable-gear M10J.
The three-seat M10T uses a Continental CD-135 2-liter turbodiesel and single-lever electronic engine controls. Anticipated maximum cruise is 160 knots, with 140 KTAS at 75 percent power, with the Continental's typical 4-5.3 gph burn rate; the M10T should have 500-nautical-mile range.
The more luxurious M10J adds avionics, a higher-output 2-liter CD-155 engine, optional rear seat and higher performance: 160-knot cruise at 75 percent, 180 knots max cruise and range approaching 900 nm.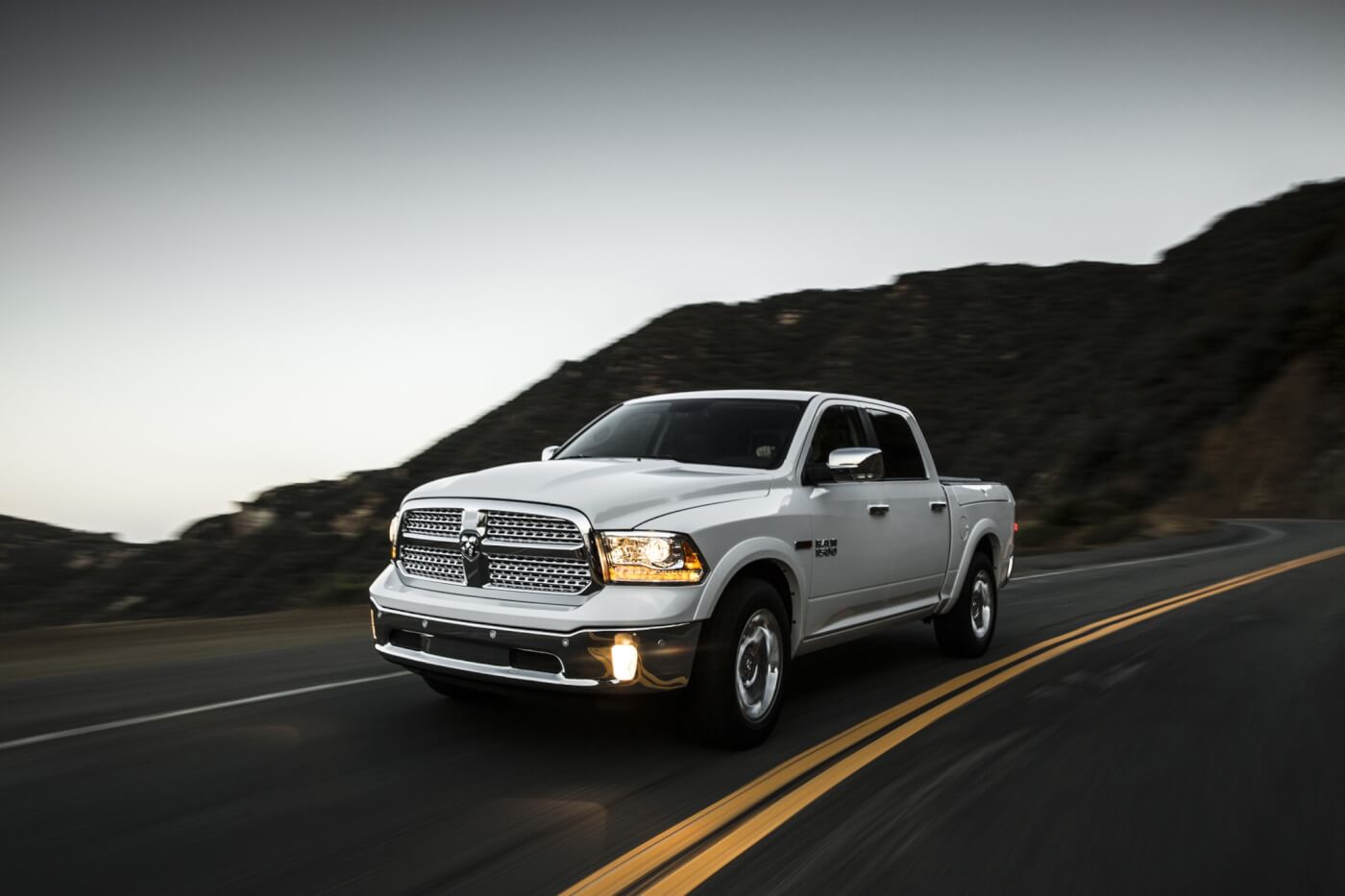 POST INJECTION
The Ram 1500 diesel won the 2015 Green Truck of the Year award from the Green Car Journal, announced at the San Antonio Auto and Truck Show. Despite a new F-150 checking in at 19/26, nothing yet matches the Ram diesel's fuel economy. Ron Cogan, editor and publisher of the Green Car Journal and CarsOfChange.com, notes,
"The Ram 1500 EcoDiesel exemplifies what a 'green' truck should be. It's a heavy-hitter that pulls off exceptional fuel economy with its impressive EcoDiesel engine and array of efficiency features like active grill shutters and aero suspension. Pickup buyers get the best of all worlds with the beefy torque and environmental performance offered by this full-size and stylish pickup."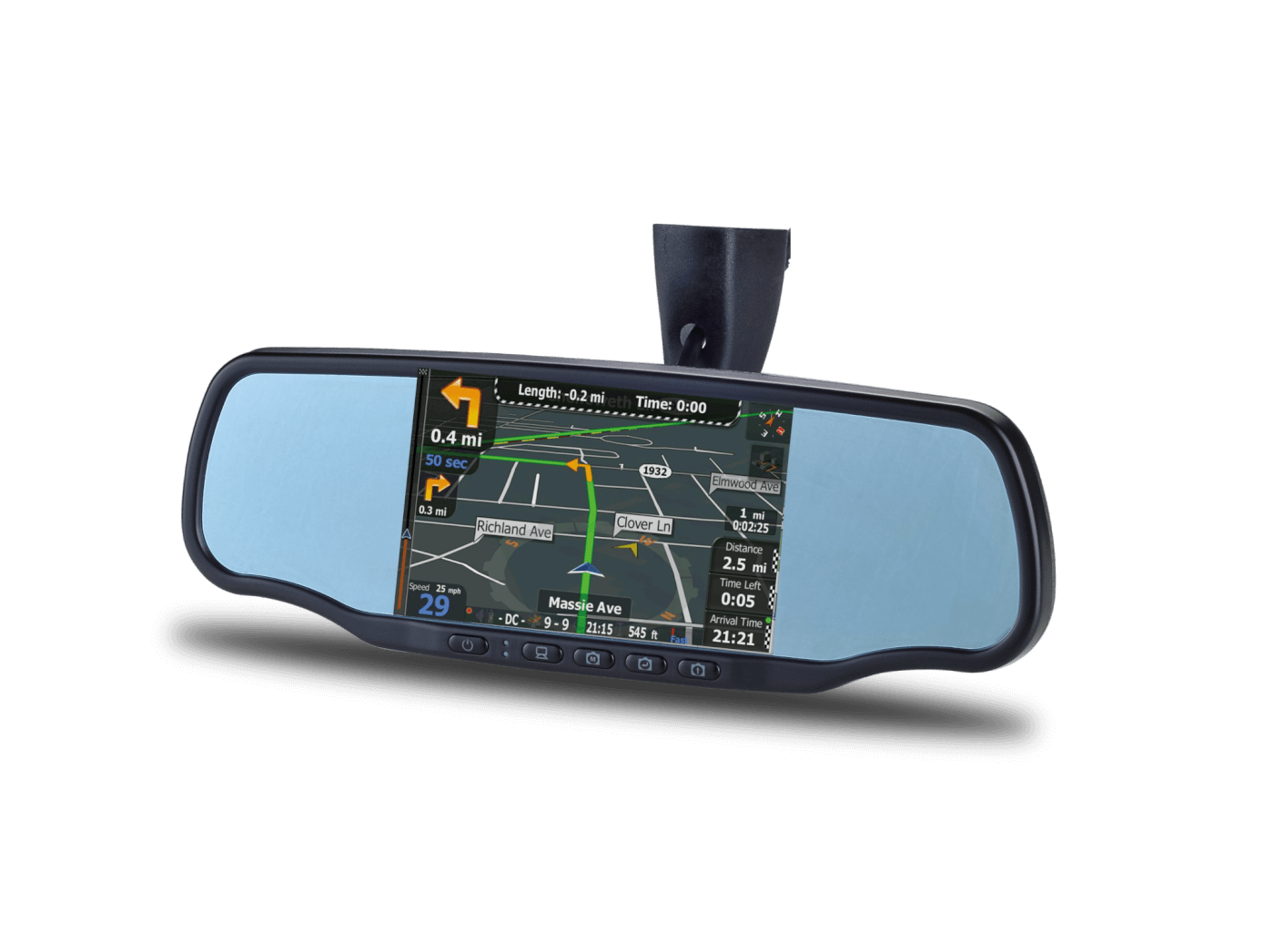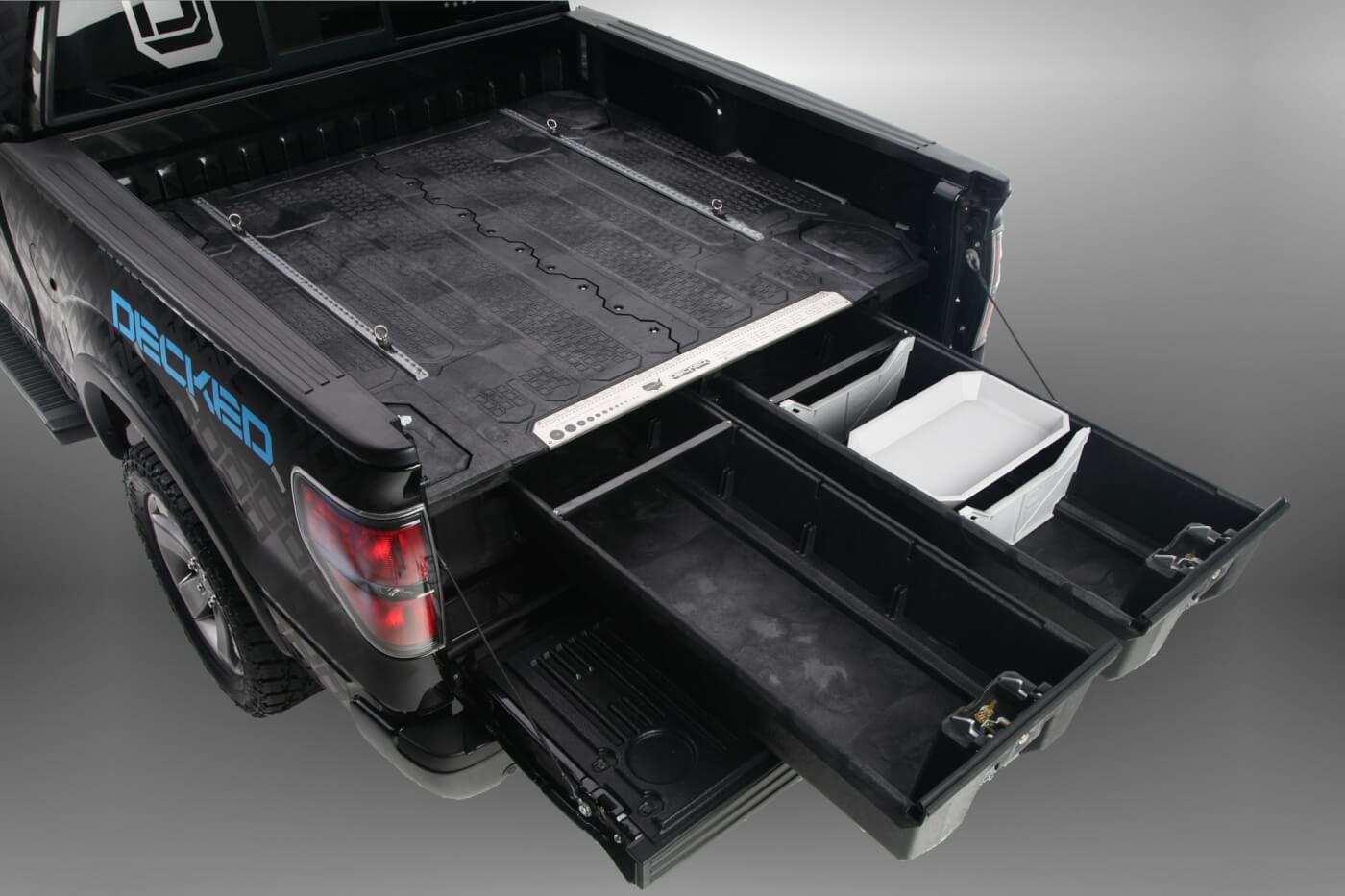 Two truck-worthy products won Best New Product awards in mobile electronics and truck/van/SUV categories at the SEMA show.
App-Tronics' Smart Nav 5 is an updatable inside rearview mirror that can provide on a built-in 5-inch touchscreen turn-by-turn navigation, downloadable continuous DVR with SD card, HD backup camera, Bluetooth 4.0 music integration through input port of FM transmitter, and a photo viewer with dual 32gb micro SD card slots. It can also be set up to receive wireless signals from Stealth four-band radar detectors and laser diffusers, with the same updatable red-light camera and speed-trap database.
The Decked bed system puts a pair of 8.5-inch deep drawers that can carry 200 pounds each beneath a load deck capable of carrying 2,000 pounds. Drawer depth varies but since they pull out four feet the system is not made for 8-foot beds, nor does it fit Avalanche, Escalade EXT, step-side or flare-side beds, early-2000's F-150 Heritage, or RamBox pickups. The system is weathertight but not sealed nor submersible—fine dust or flaky snow could sneak in.
According to the U.S. Energy Information Association diesel fuel prices will continue falling in 2015. EIA predicts an average price of $3.80/gallon in early 2015, down five cents/gallon from late 2014. Gasoline is also expected to keep dropping, projected as low as $3.38/gallon.
Meanwhile, OPEC's 2014 World Oil Outlook suggests global demand will increase by roughly 21 million barrels/day by 2040 to 111 and cost about $180/barrel (it was $76-80/barrel in late November). OECD countries expect demand to drop by seven million barrels/day but developing countries are expected to consume 28 million more barrels/day.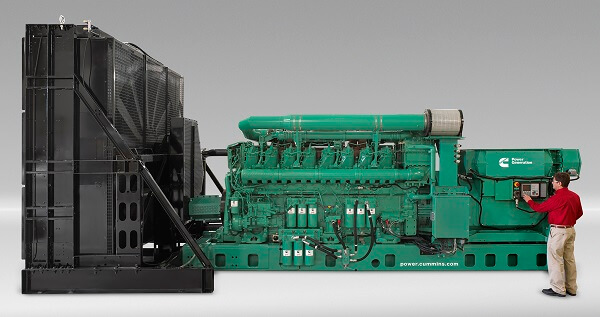 Cummins Power Generation has introduced the QSK95 series generator sets based on the 95-liter V-16 used in locomotive and marine applications (3,000-5,100 horsepower). Rated up to 3.5 MW at 60Hz and 3.75 MVA @ 50 Hz, and able to take that load in 10 seconds and a single step, they claim a 20 percent improvement in power density and the best-in-class kilowatt/square foot and fuel economy, noting it could save $400,000 in fuel over 8,000 hours. Lifetime hours to overhaul, which can be often be done in place and more than once, is 25,000 hours. DW