Vision X's Bolt-On 2002-2013 Ram LED Bar And Fog Lights
Factory-installed headlights and fog lights are great for city driving with all the street lights, and other drivers illuminating the road ahead, but once we're out and away from all this, the stock lights barely get the job done. LEDs are the hottest thing in lighting right now and we all know they perform extremely well.
Vision X was one of the first companies to take advantage of this technology in the automotive aftermarket. They've been making high-quality LED lights for years and have now found ways to make mounting LEDs on your rig much easier. Most LED bars and smaller LED lamps require aftermarket bumpers, grille gaurds, and/or drilling holes in your bumper to mount them. Vision X's Vx Spec Upgrade series offers clean and simple ways to bolt up a set of bright LED lights on your factory bumper.
When we learned of this we gave Vision X a call and ordered up a set of replacement fog lights as well as an Xmitter LED bar with bumper bracket for one of our test rigs, a 2013 Ram 2500. Once the lights showed up we headed to Pick-Up Parts in Mission Viejo, California, for the install. DW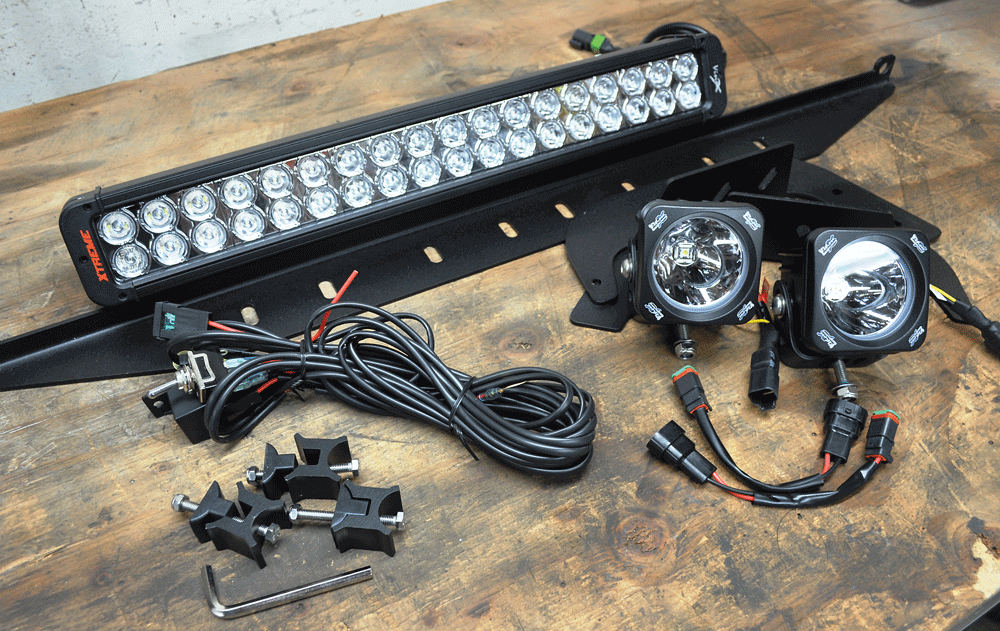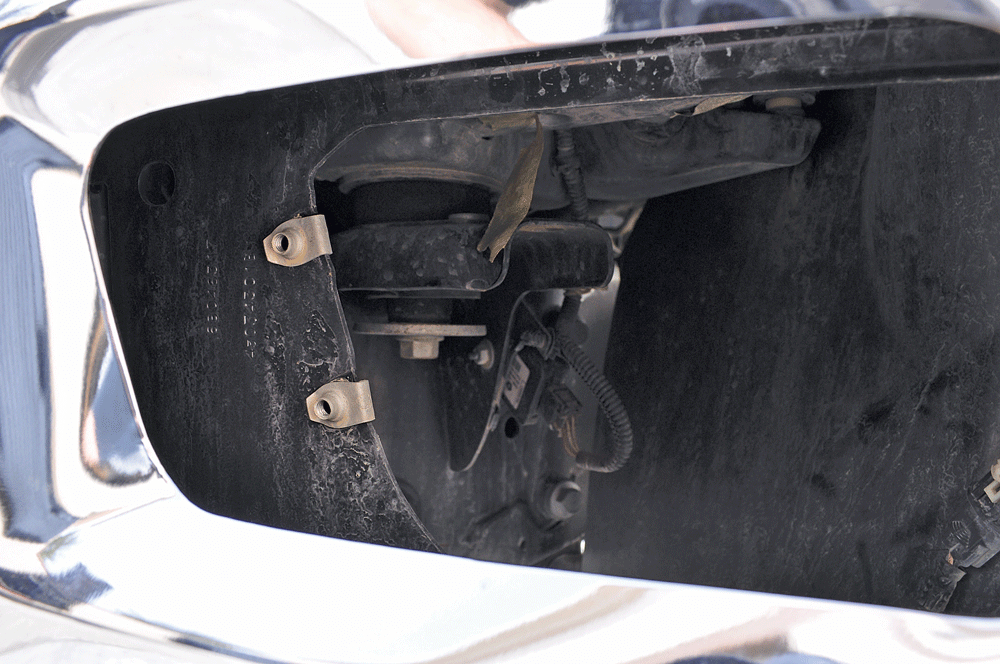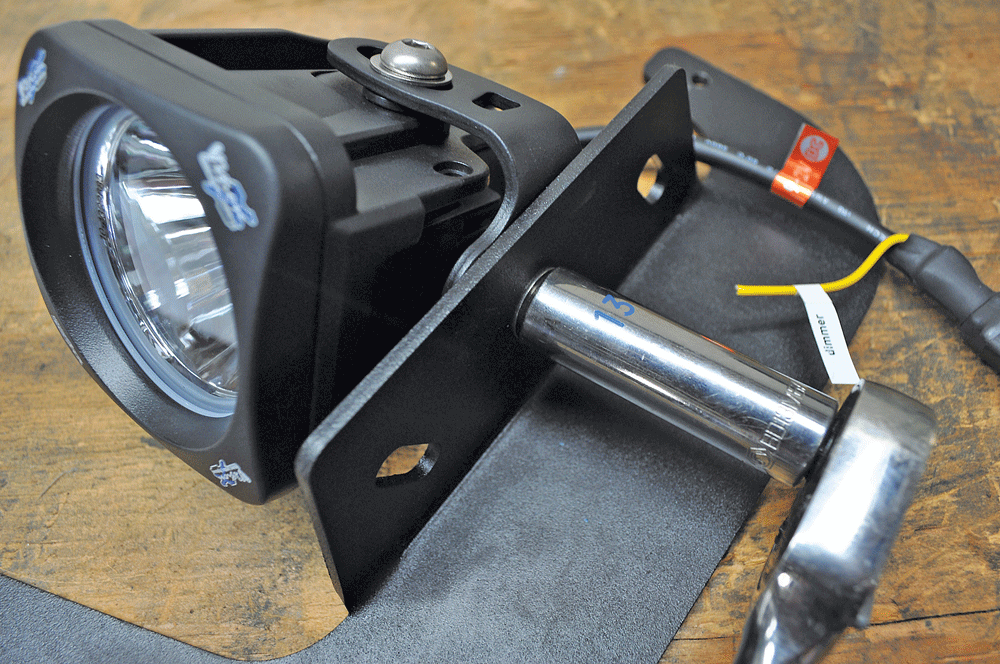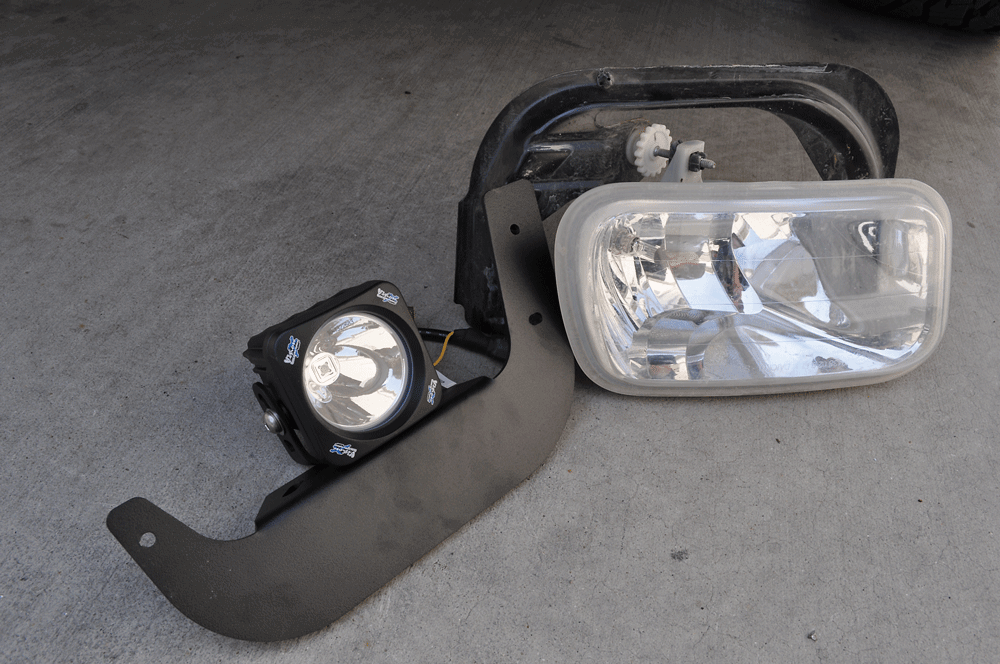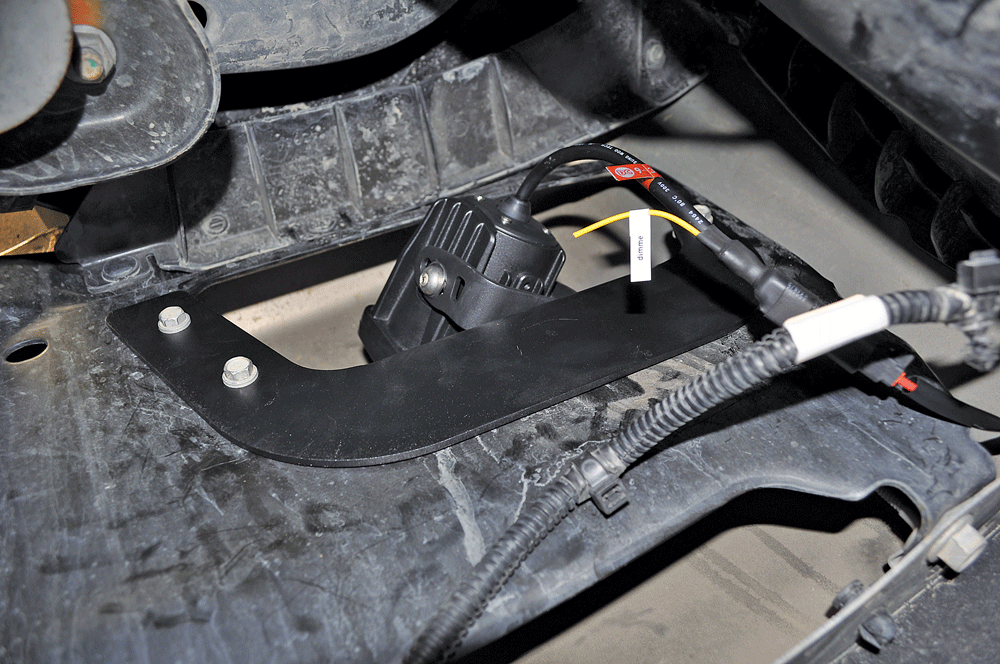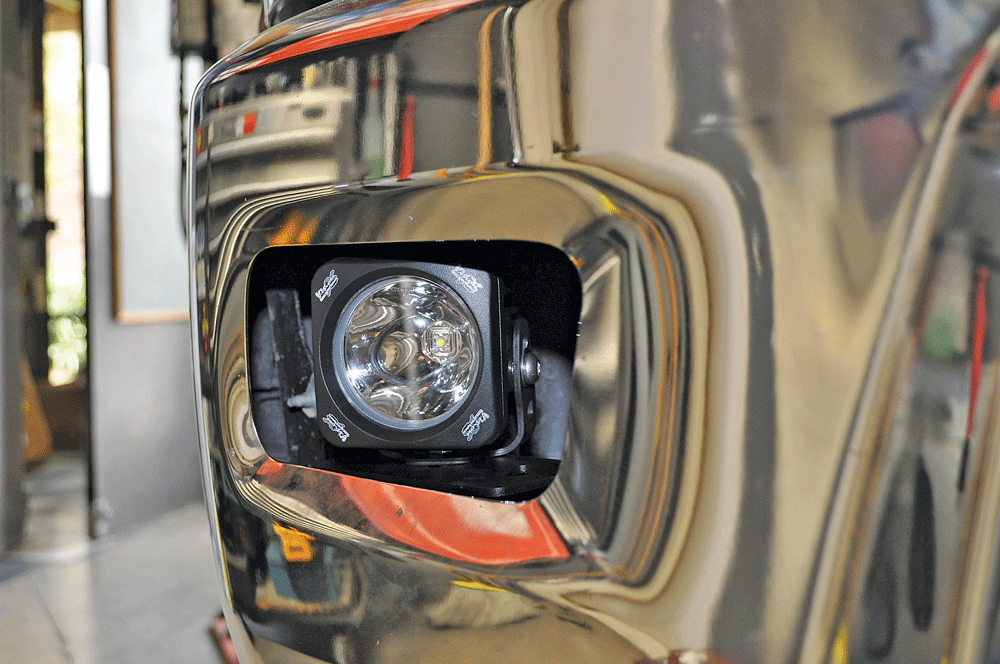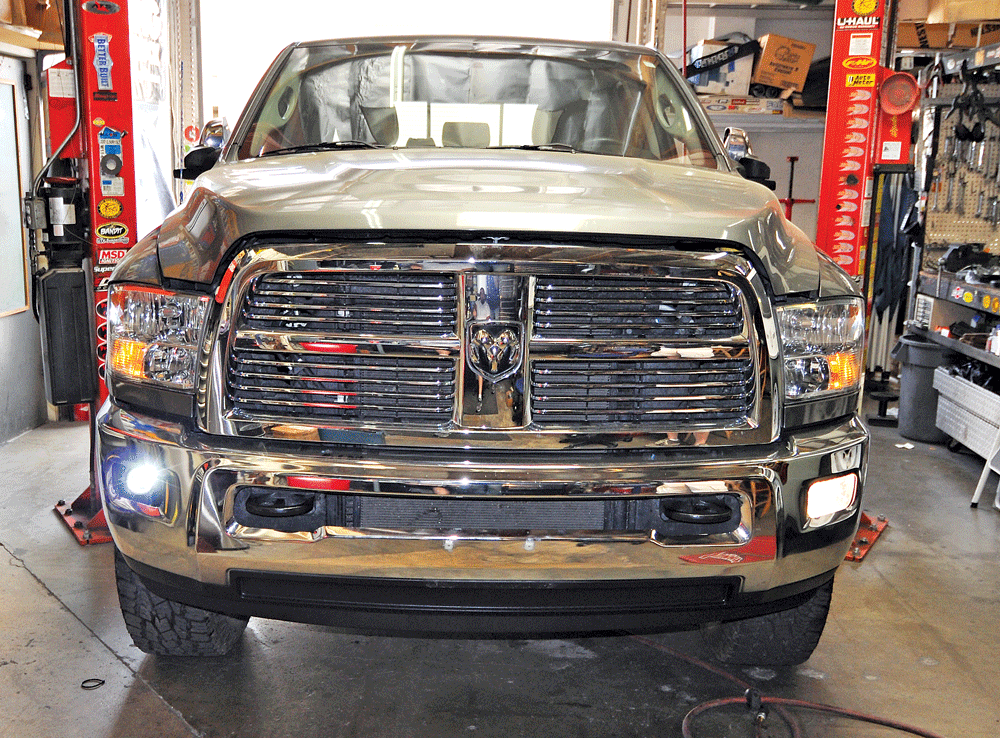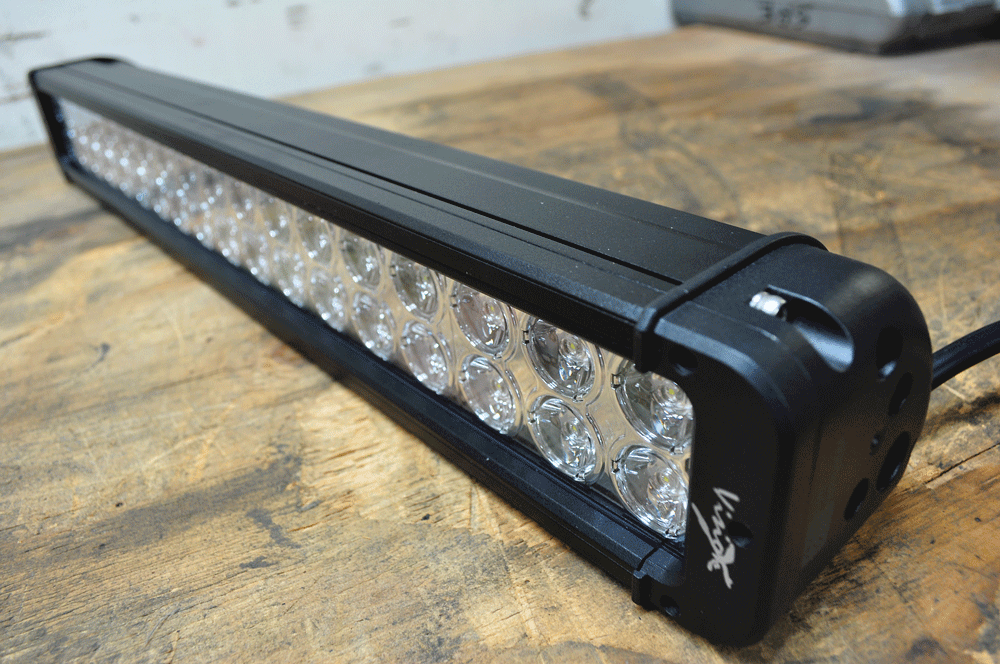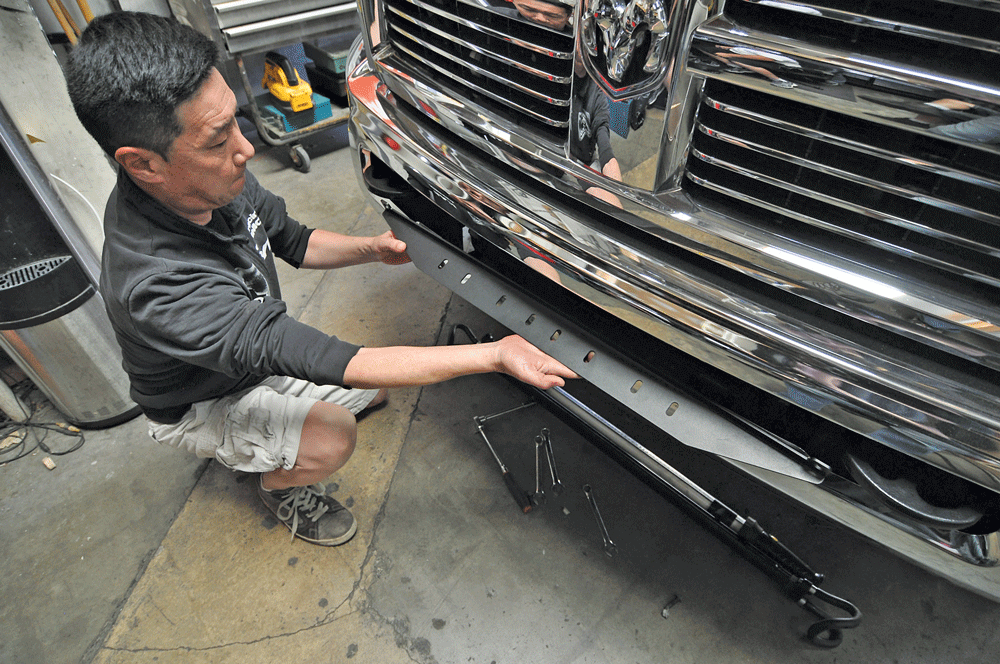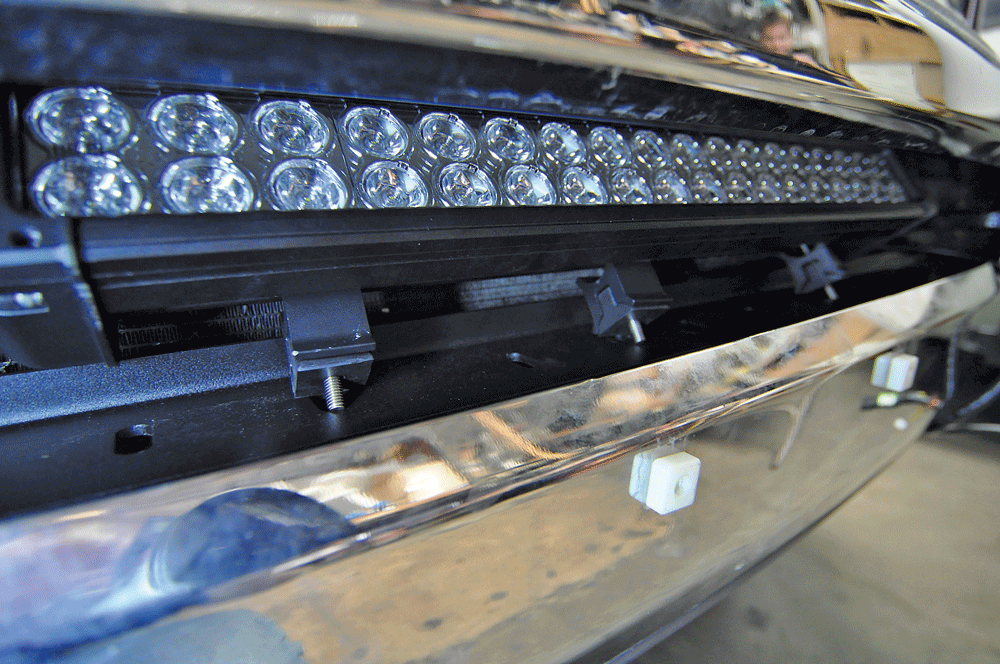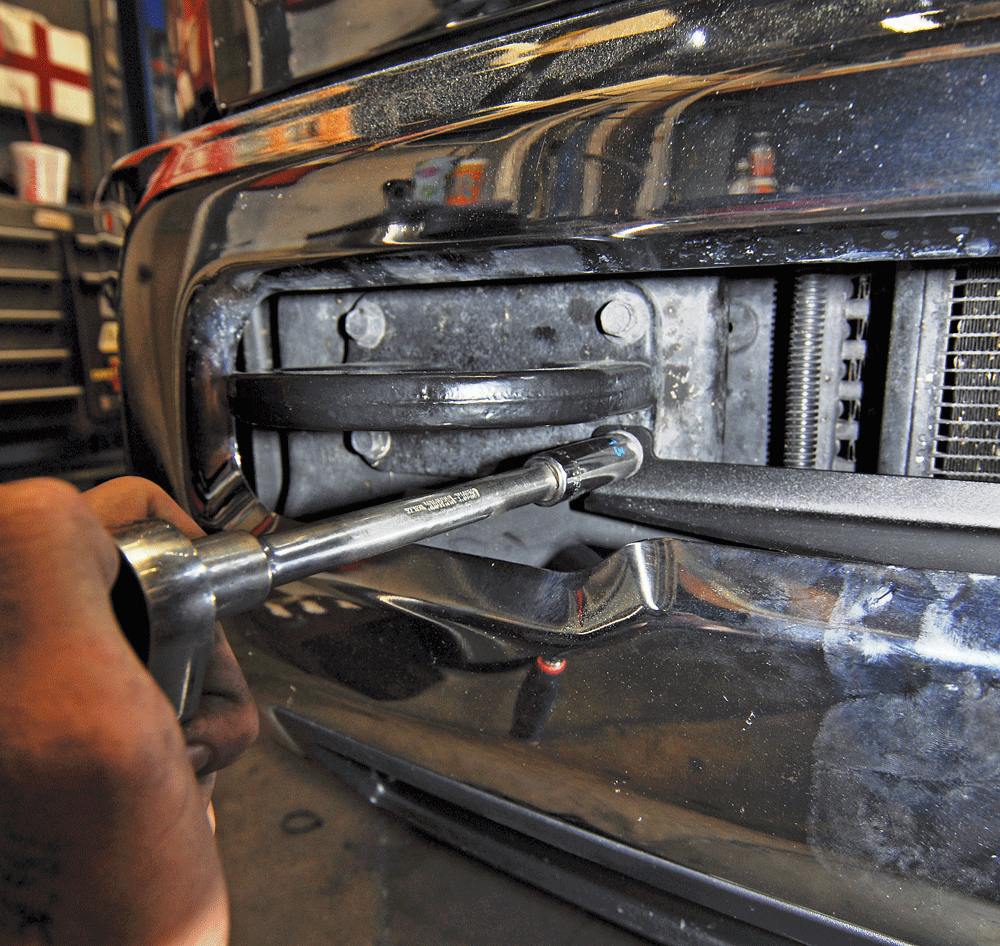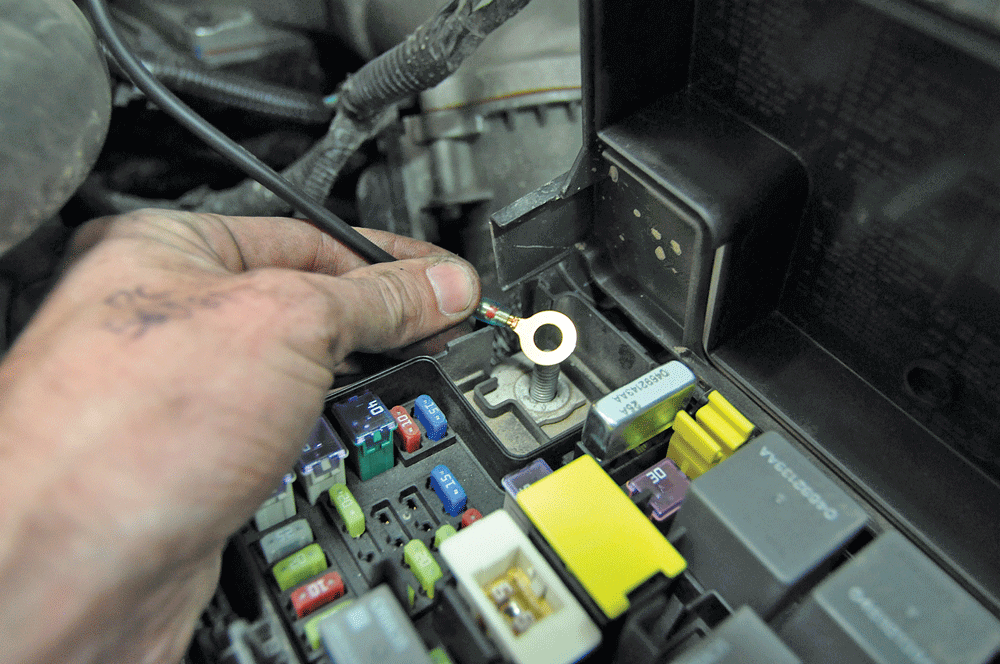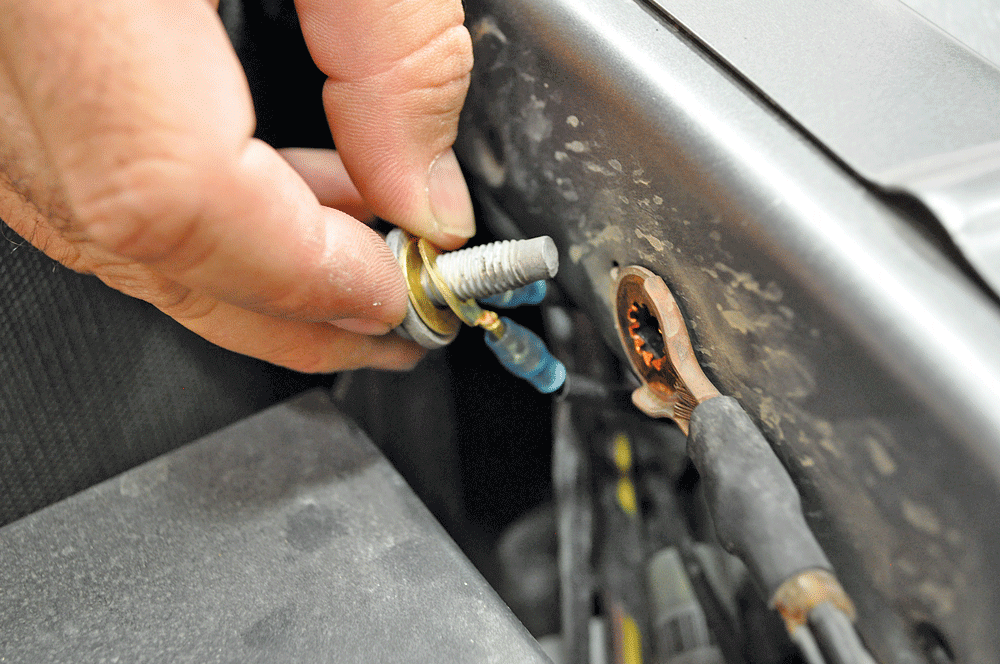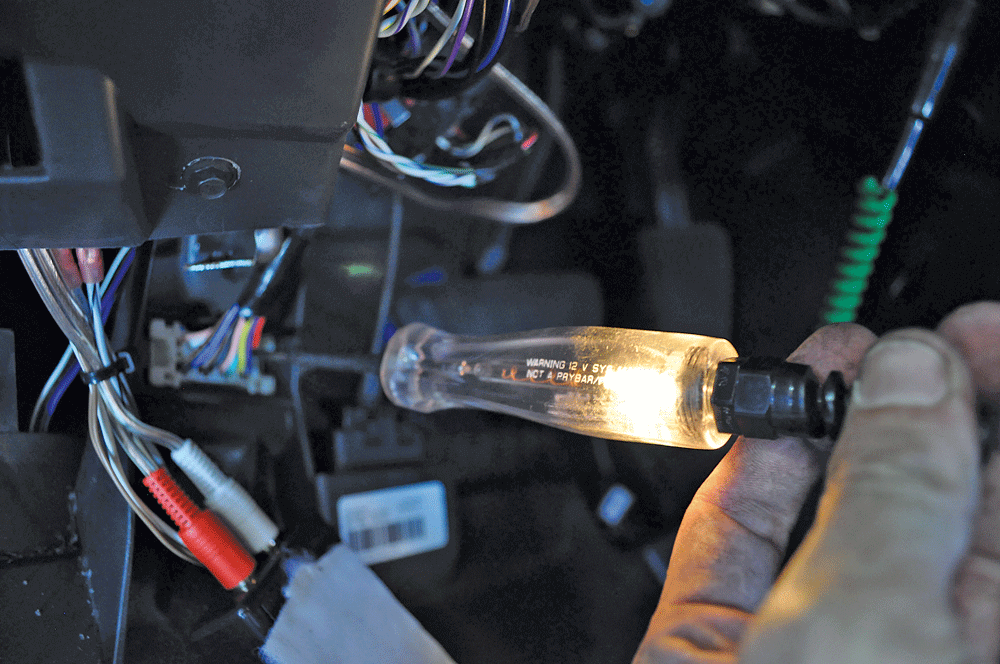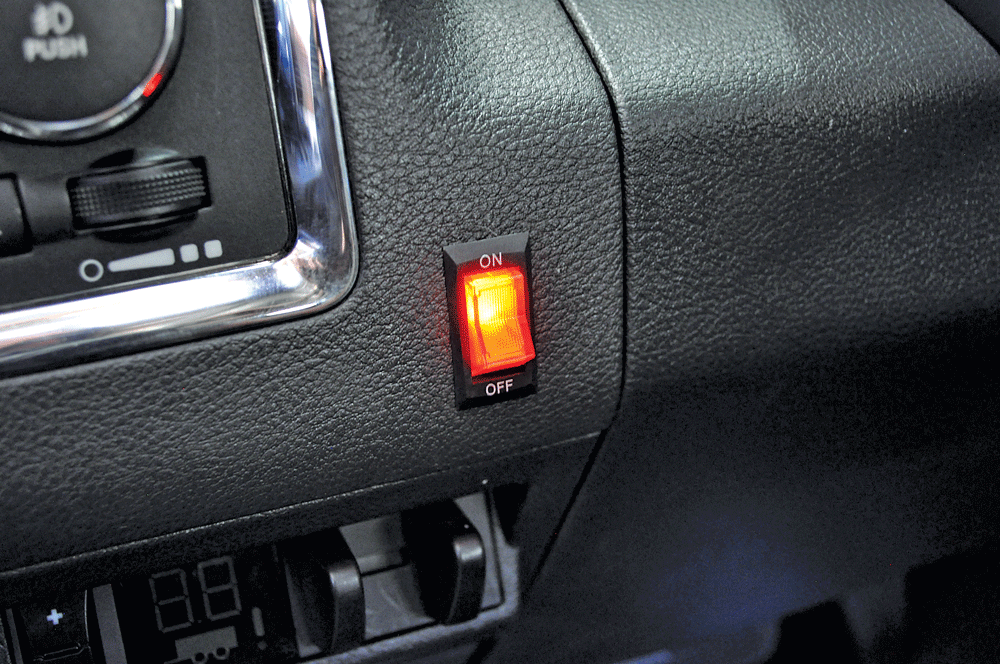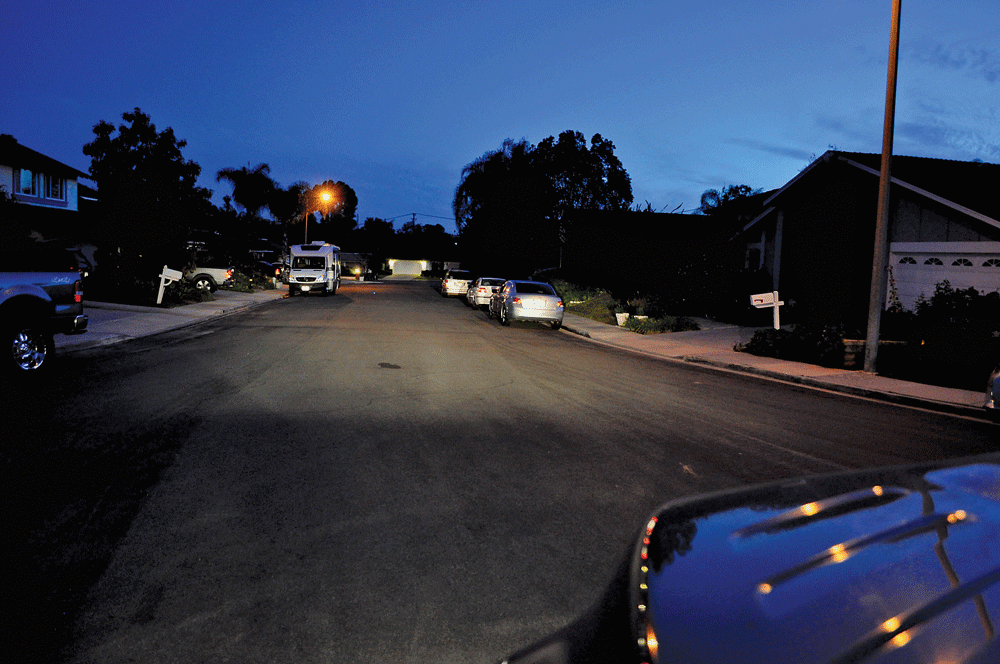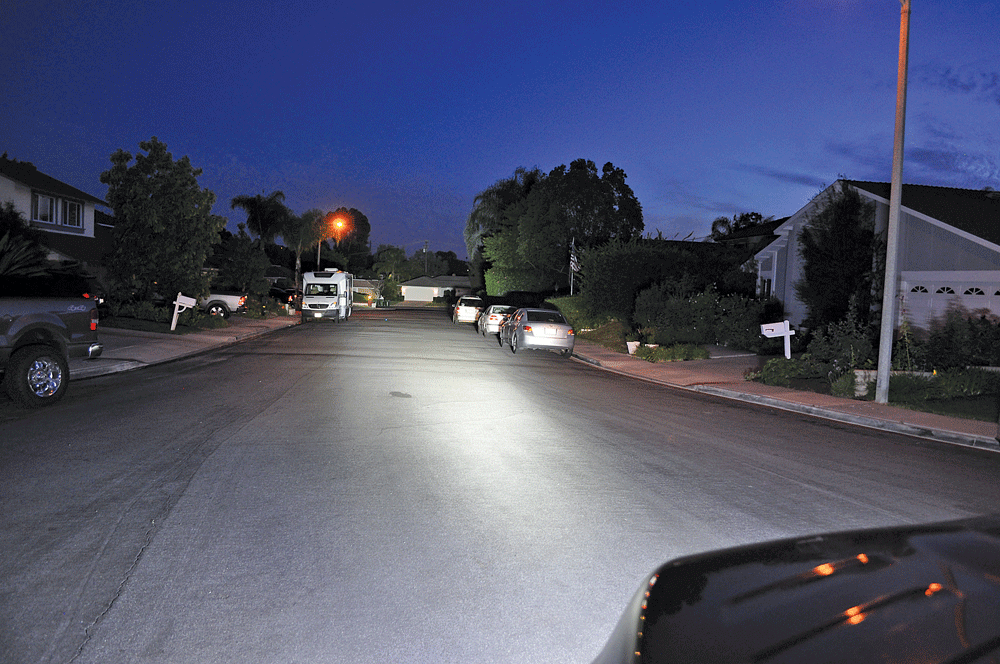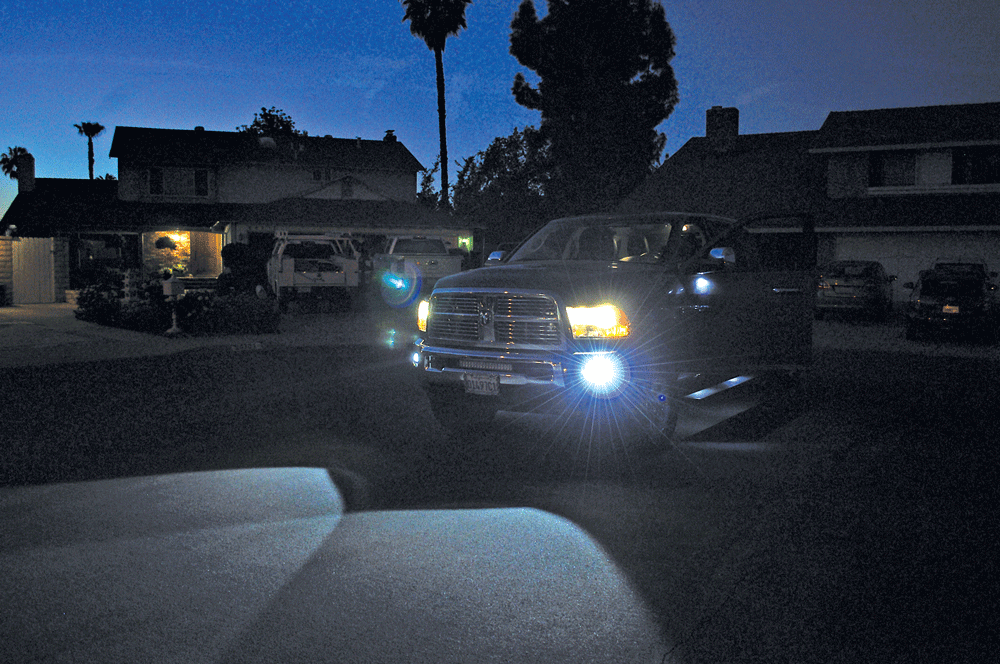 Source:
Vision X Lighting
888-489-9820
www.VisionXUSA.com
Pick-Up Parts
of Mission Viejo
www.PickUpPartsMV.com
­