Part Four: Allison Maintenance and Upgrades
We're four months into the buildup on this 2012 Silverado 2500HD truck and it's already transforming into quite the daily driver with good power, respectable fuel economy and a few parts to help with reliability. Part One of the build was an Edge Jammer Stage 2 kit (CTS2 Evolution tuner, cold-air intake, DPF-back exhaust). Part Two was a high-flow charge air pipe from Deviant Race Parts and we ditched a fiberglass camper shell for the EZ-Roll Bestop tonneau cover. In Part Three we improved fuel supply with a FASS Titanium lift pump and air separator. While there is still a big stockpile of go-fast parts and a leveling kit with some new wheels and tires sitting in the garage waiting to be installed, this month we're going to do some general maintenance and transmission upgrades. That stock 120,000-mile Allison hasn't shown any signs of fatigue yet, but we'd like to give it every chance we can to survive.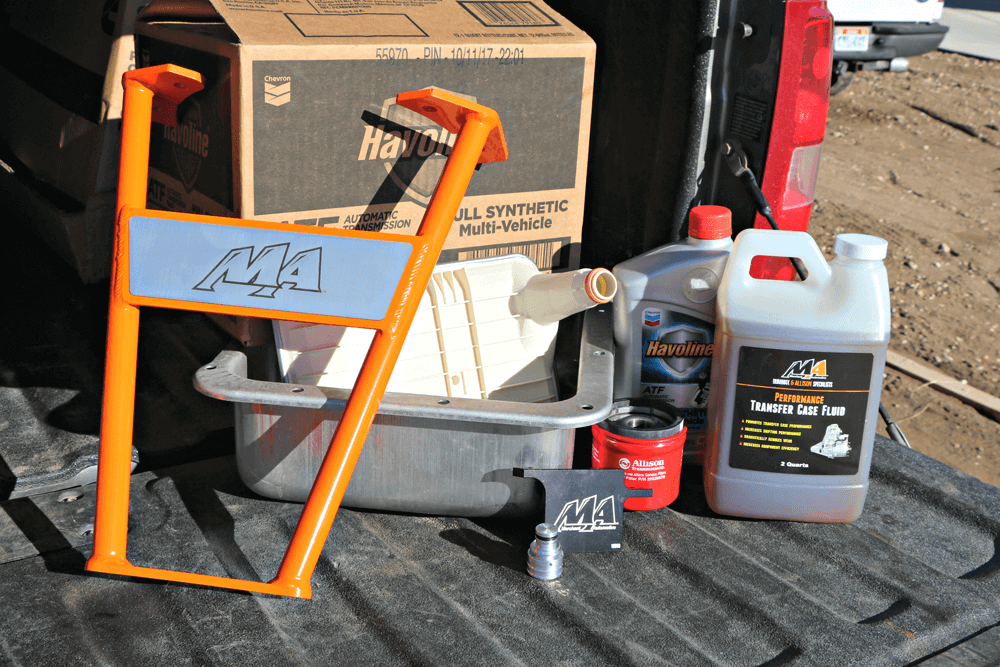 This truck put down almost 500 hp on the chassis dyno at Edge Products two weeks after we bought it with nothing more than some performance tuning and a cold-air intake. While we don't really abuse all that power by doing boosted four-wheel-drive launches and burnouts around town every day, the stock Allison transmission is not going to be real happy at 900+ lb-ft of torque for long when you do get after the throttle on occasion. The Allison 1000 transmission has been a home run for GM backing these Duramax powerplants since they were released in 2001. They work great for daily driving and are incredible for towing, but obviously they were designed to handle stock power levels. Increasing engine output by 130 hp and 200 lb-ft of torque, you've almost got to expect something to give eventually. At some point we'll go through and do a full build on this transmission with better clutches, an improved valve body and a big triple-disc torque converter, but for the time being that's a big expense we'd like to put off a little longer. With that in mind, we'll try and take care of this stocker by behaving the best we can and keeping the tuning down in a lower power level. There are a couple inexpensive ways we can improve the transmission and help extend its life cycle, however.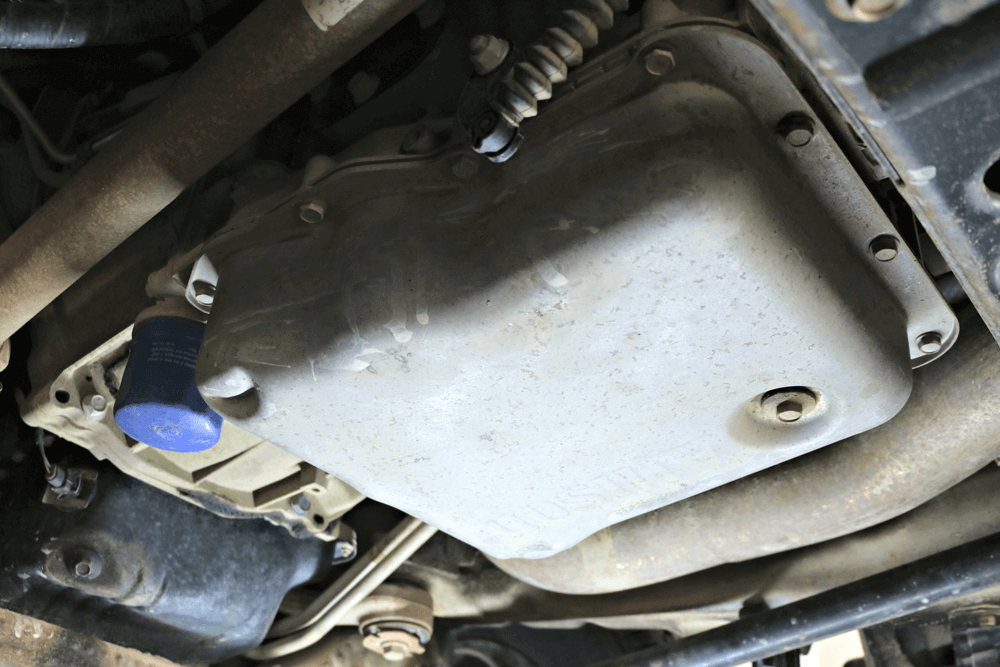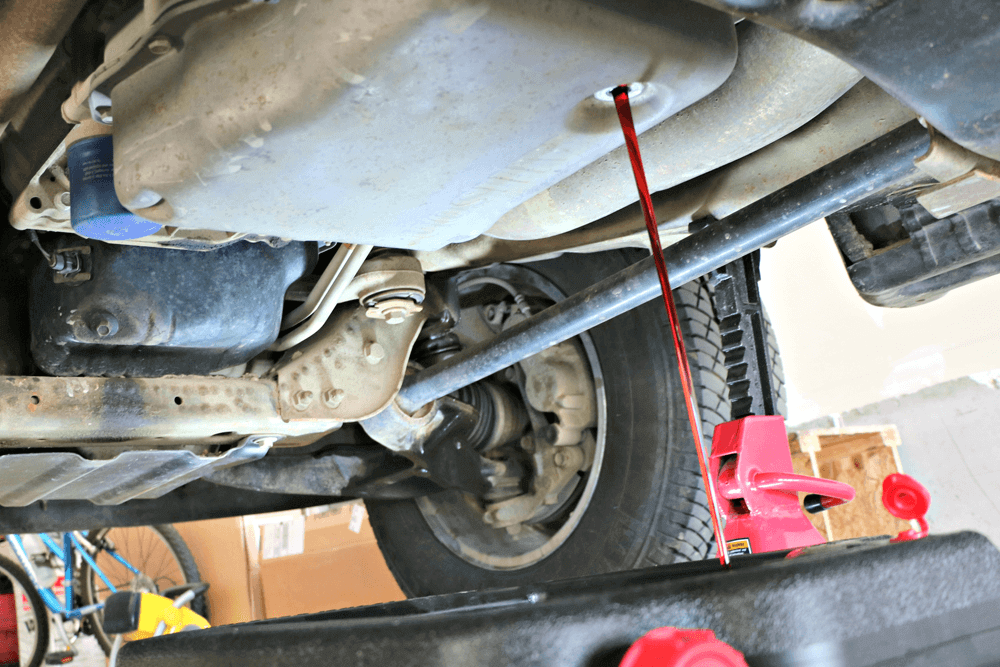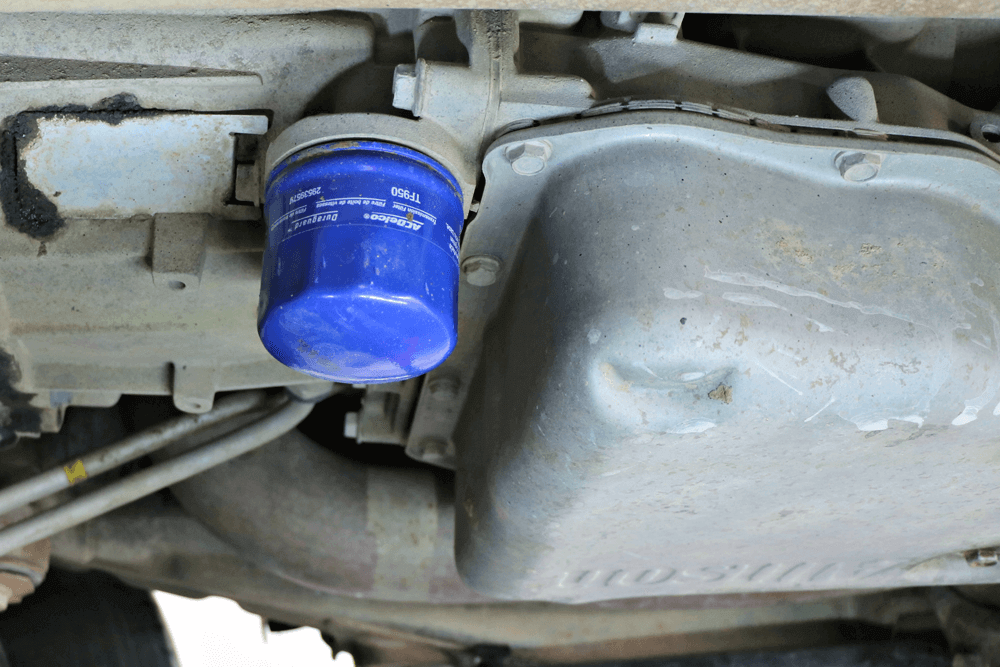 The EPC Solenoid. What is it and what does it do? EPC is short for Electronic Pressure Control and that solenoid does exactly what it states. Located within the transmission's valve body, the EPC Solenoid controls the fluid's line pressure, which will be how much pressure is applied to the clutch packs while cruising, accelerating and shifting through gears. The 2011-16 LML was set up to run at 80 psi of line pressure, and the EPC will spike pressure up to 250 psi during a shift. Once the shift is complete, pressure drops back down to that 80 psi until another shift occurs. Anyone with a knowledge of how the automatic transmission works would understand this, but in simple terms, increasing the line pressure on the clutches would put more force on the clutch faces and reducing the chance for slippage, which creates heat and will lead to premature failure.
The custom-machined billet EPC Fooler from Deviant Race Parts of Hayden, Idaho, will plug right into the stock solenoid and slip back into the valve body bore and block fluid from signaling the solenoid with current pressures. The fooler will trick the solenoid into bumping pressure up to that much higher 250 psi all the time and spiking to 280 psi on shifts. The beauty behind all of this is that the increased line pressure will help hold higher-than-stock power levels without affecting shift quality. Since the pressure on shifts isn't increasing much, you shouldn't notice much, if any, change in shift firmness, so you maintain that nice, smooth acceleration the Allison is known for. The EPC Fooler can be installed without dropping the valve body from the transmission and installation will only add about ten minutes to a standard transmission filter service and fluid exchange.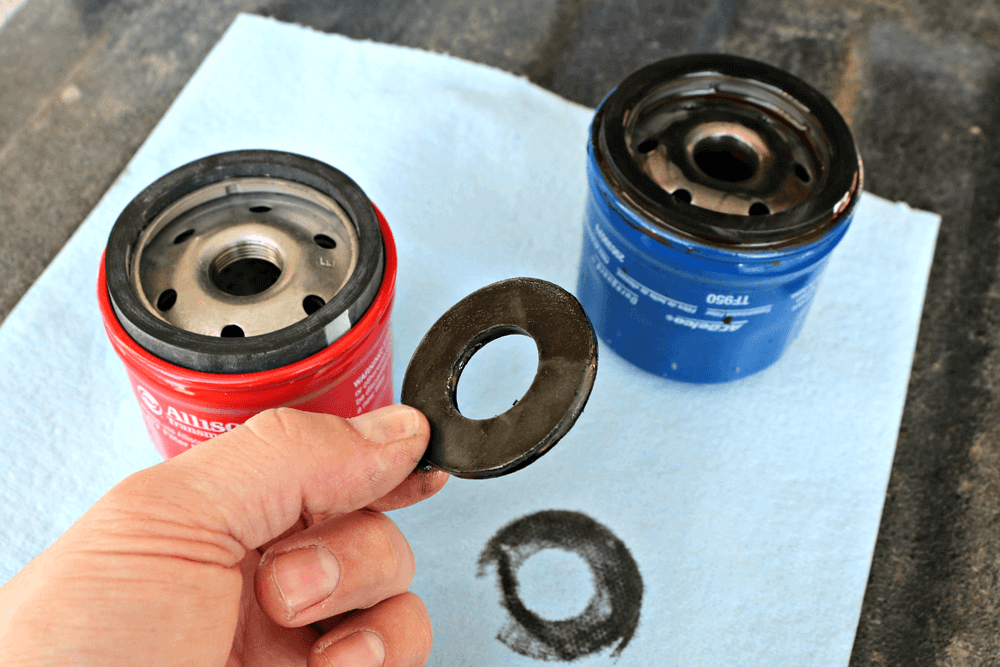 When this truck was purchased, it came with excellent service records on the Carfax report, so we knew exactly when the last transmission service had been completed (76,000 miles). With the odometer cresting 121,000 miles, it was nearing the recommended 50,000-mile full transmission service with a new internal and external filter change, along with some fresh fluid. What better time to install the EPC Fooler, right? We picked up a case of the recommended automatic transmission fluid at the local parts house and called out to Merchant Automotive of Zeeland, Michigan, for a complete transmission service kit that comes with a new spin-on filter, internal filter, deep Allison fluid pan and custom-machined internal Filter Locks. Since we'll be towing in the hot summer months up and down some long mountain passes, upgrading to the deeper pan and increasing fluid capacity another 3 quarts could really help control fluid temperatures. Plus, this MA trans service kit is super inexpensive, so it's one of those no-brainer upgrades. With it and the EPC Fooler, you're at less than $200 in parts and the benefits from helping extend a stock transmission's lifespan could help pay for itself in no time.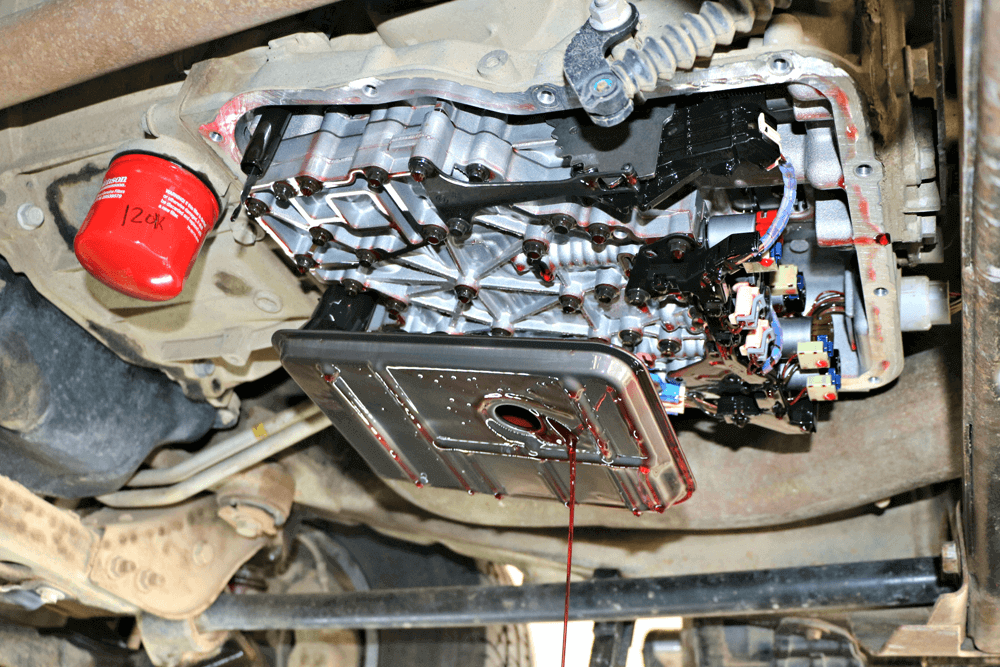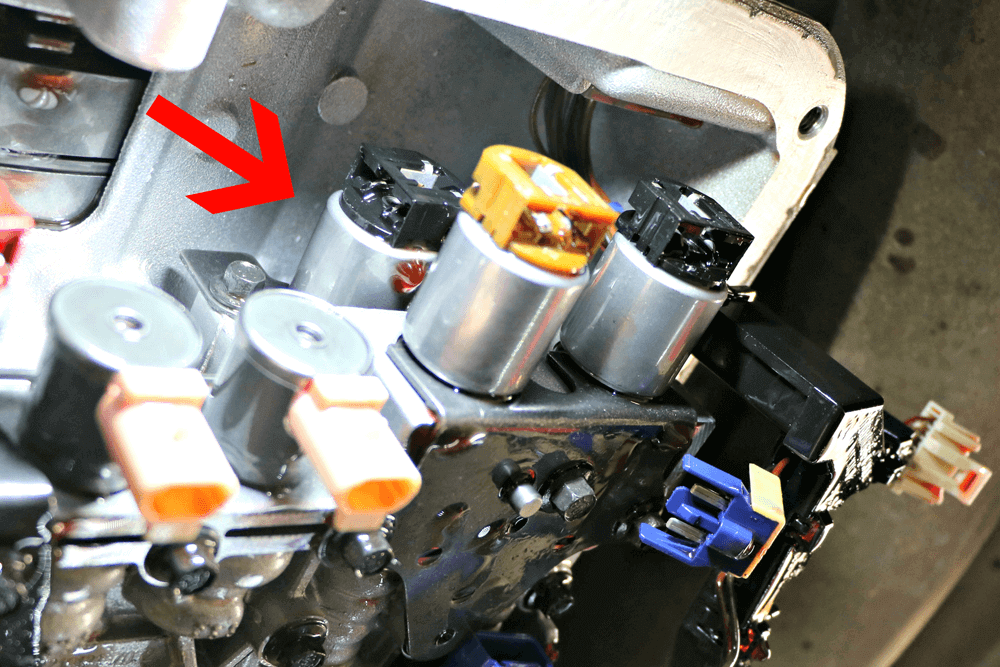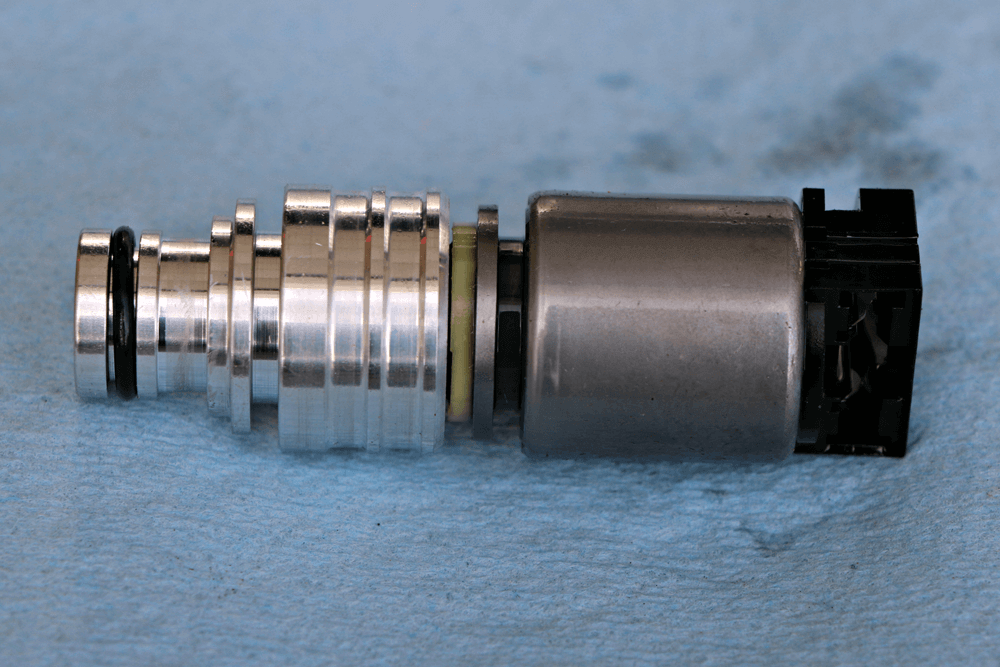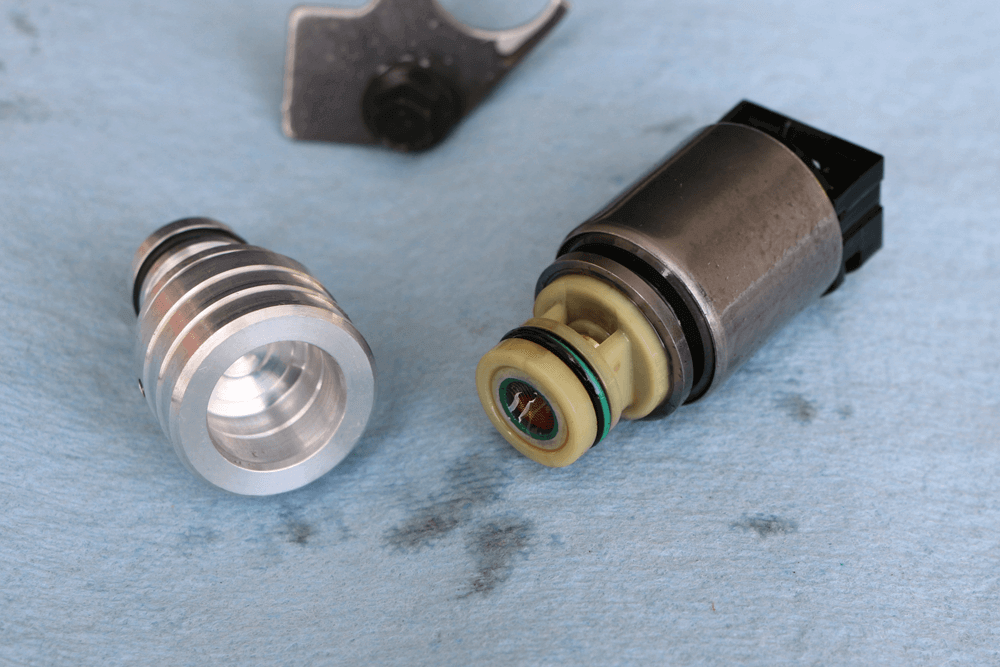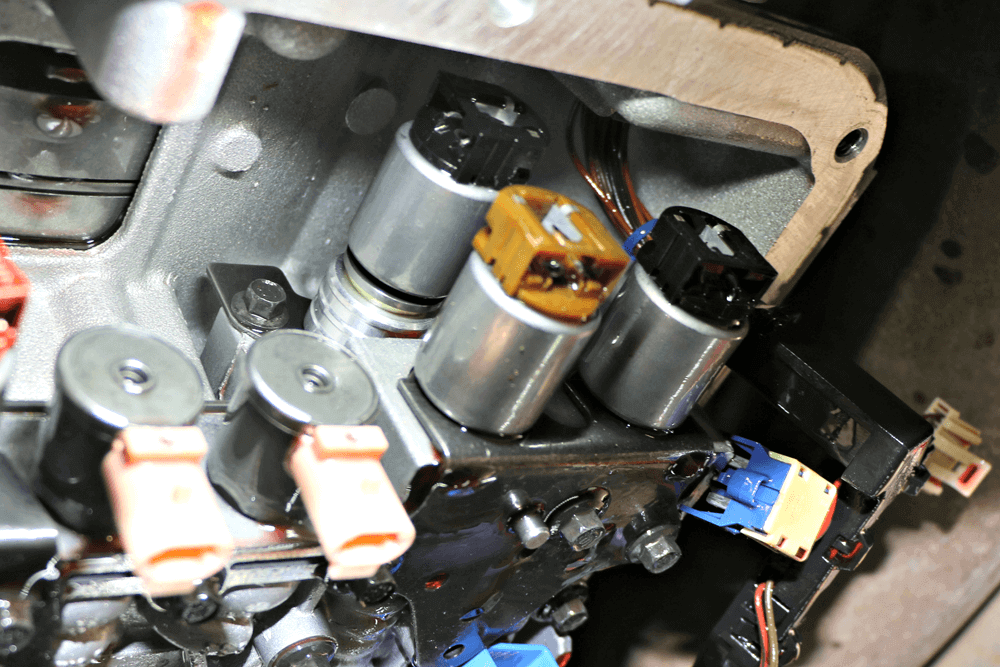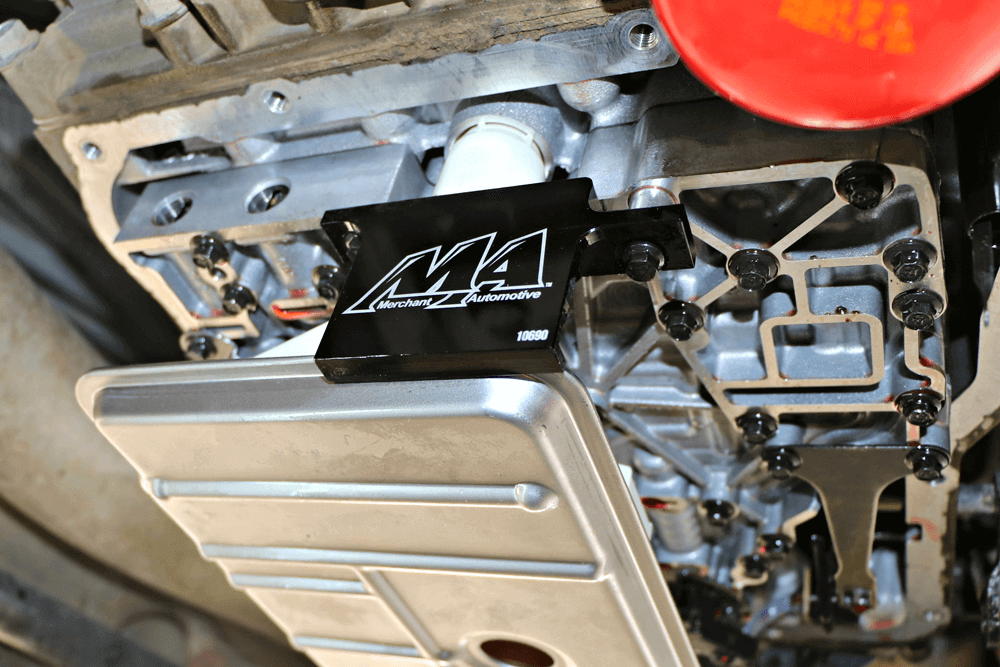 With the transmission upgrades and service taken care of, while under the truck we opted to service the transfer case as well. The four-wheel-drive transfer is often forgotten and overlooked on every truck owner's maintenance schedule, but with only 2 quarts of fluid in it and an easy fill and drain port, there really is no reason you can't keep up on fresh fluid changes every 50,000 miles as well. The fluid that drained out of this truck's transfer case wasn't as bad as some we've seen, but it was definitely due. While the owner manual suggests the use of standard automatic transmission fluid, Merchant Automotive has done some extensive research and testing and developed a new fluid that can help reduce wear and chatter within the transfer case. Their transfer case fluid comes in a 2-quart jug, just the amount you'll need, and has been specially formulated to eliminate some of the clunks you'll hear under normal driving by lubricating and cushioning the internals better than ATF can.
Last, looking at the longevity side of this project, we wanted to prevent the common problem of cracked transmission tail housings due to the weight of the transfer case hanging off the back without additional cross members for support. In the case of a failed U-joint or an imbalance in the driveline, enough vibration in the drivetrain has been known to lead to cracked transmission cases, which are expensive to repair. Merchant Automotive engineered their Transfer Case Brace to be bolted in directly above the transfer case to help distribute some of its weight to the transmission's center section and add some rigidity to the drivetrain. The brace can be installed without removing the transmission or transfer case and requires just basic of hand tools and maybe 30 minutes of your time.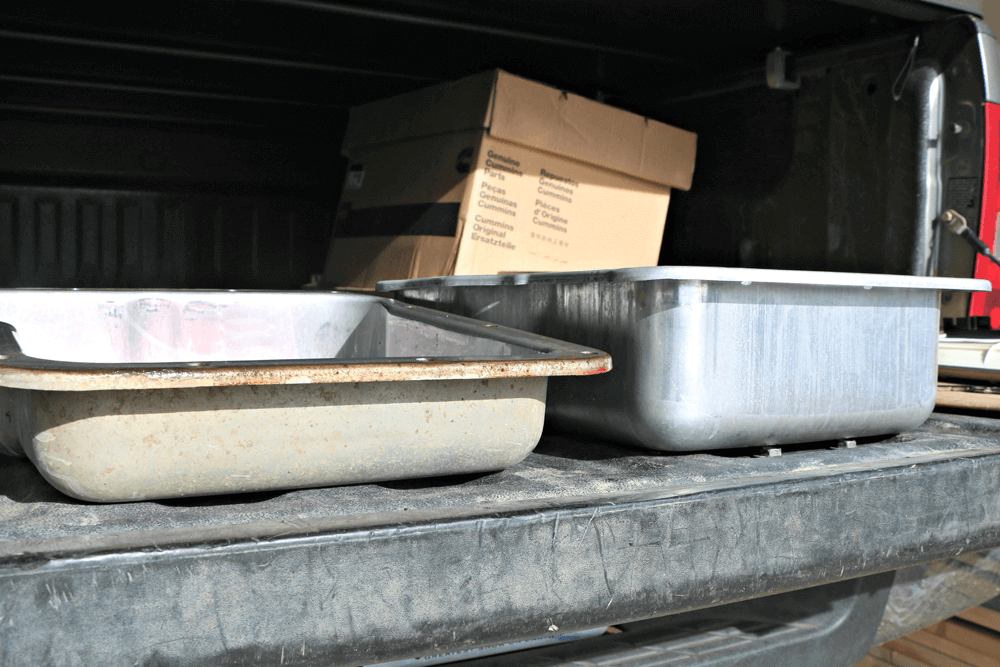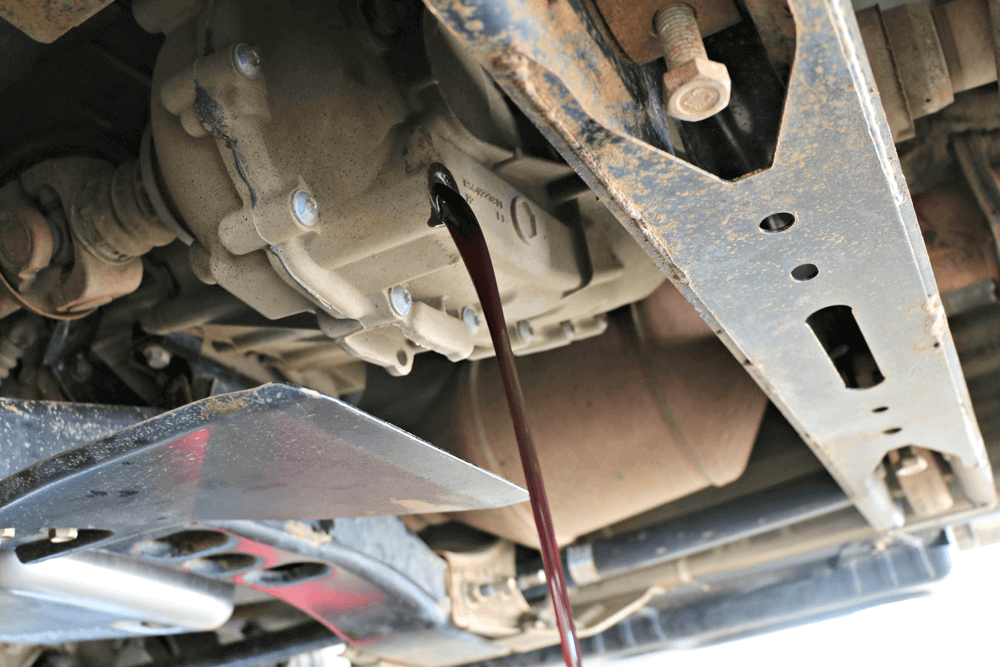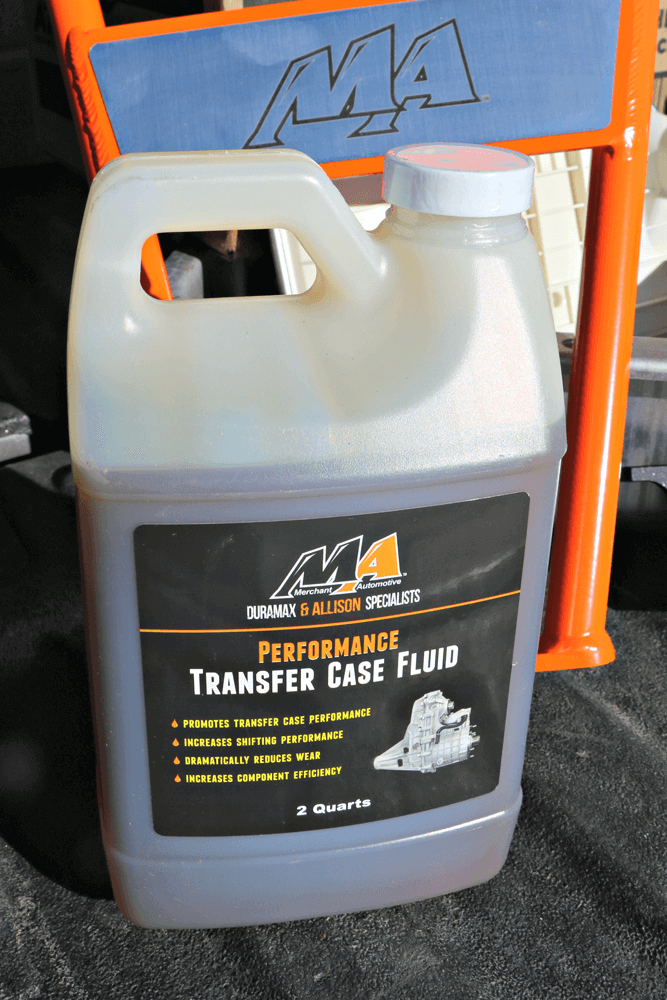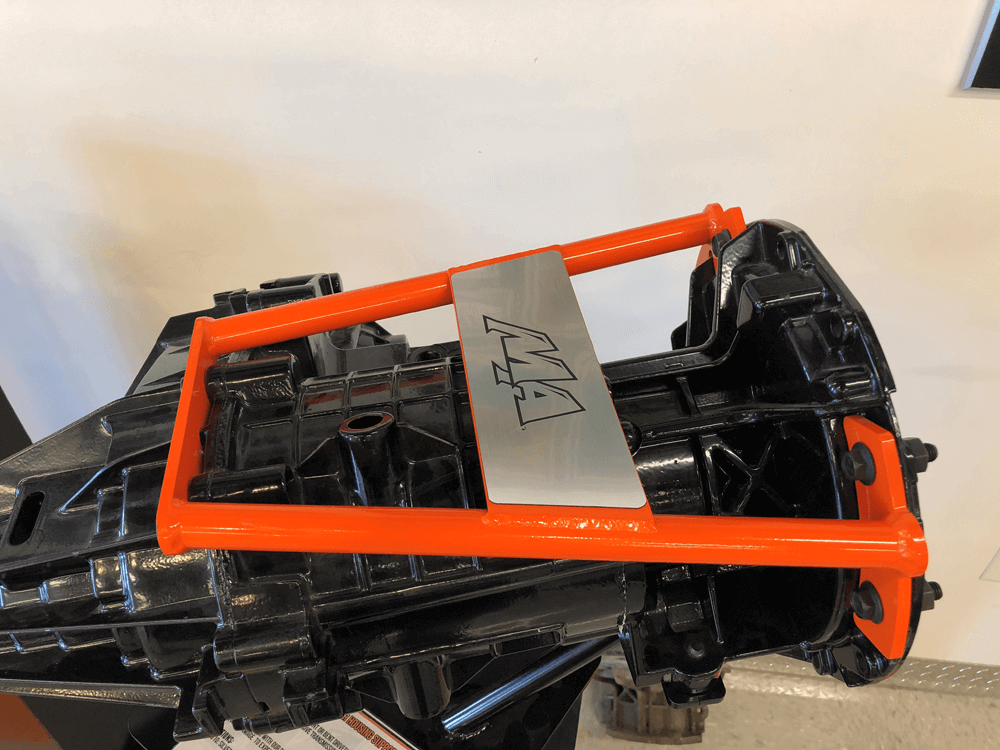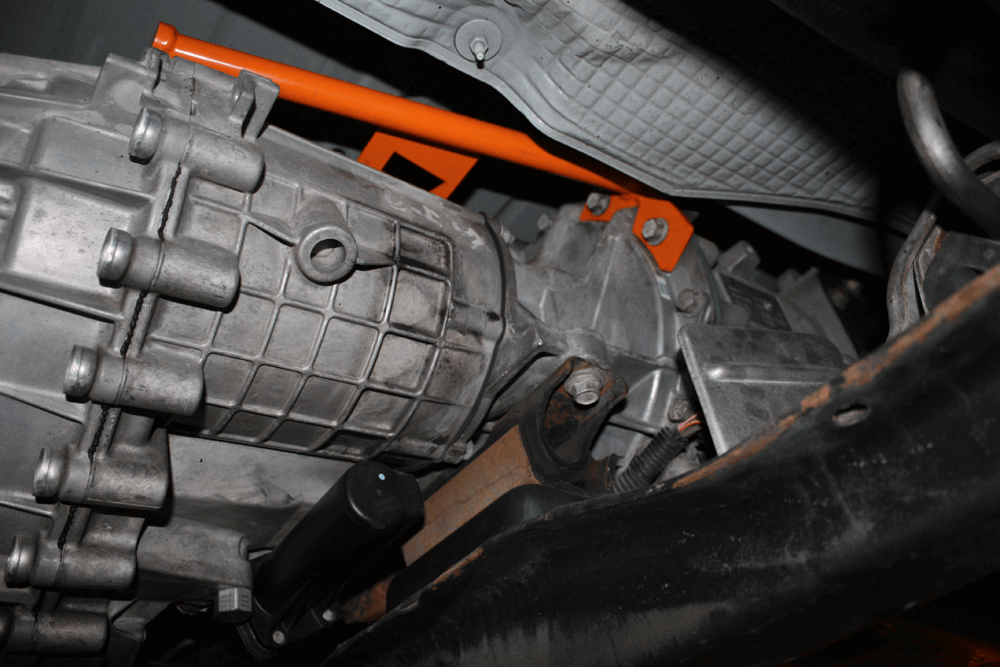 While this was more of a general maintenance part of the project build, it'll be crucial to the overall usability and longevity of the truck with improved transmission performance and without breaking our piggy bank. The truck still drives just as nice as it ever did, but increased line pressure will help keep the clutches from slipping and will be more efficient under every driving condition, whether we're towing or hot rodding through town.
In Part Five we'll finally get to dress this guy up for the ball with a better stance from a Dmaxstore.com Stage 3 Leveling Kit that includes new upper control arms, ball joints, torsion keys and Bilstein shocks. We just mounted and balanced a new set of dancing shoes from Mickey Thompson as well that should really toughen up the looks and on/off-road performance. Since the truck will be used for heavy towing through the summer months, an extended range Titan midship fuel tank and EZ-Lock turnover gooseneck hitch from Curt Manufacturing needs installed too, so be sure to check in each month to see where this build takes us next.
Sources:
Merchant Automotive
866.399.7169
Merchant-Automotive.com
Deviant Race Parts
208.719.0112
DeviantRaceParts.com
Bestop
800.845.3567
Bestop.com
Edge Products
888.360.3343
EdgeProducts.com
FASS Fuel Systems
866.769.3747
FASSride.com