The Numbers Game
Following last summer's brouhaha about how curb weight is defined and what a truck "class" is, the war of words wages on. Ford announced in early September they would use base curb weight to determine payloads, and that the F-450 tow rating of 31,200 lbs. stands as J2807-compliant and GCWR had climbed to 40,400 lbs. Ram answered by raising the torque rating on top Cummins pickups to 865 lb-ft for a "best in class" payload of 7,390 lbs. for the Ram 3500 and a 17,970-lb towing capacity for the 2500, noting they are "the only automaker to align with the SAE J2807 towing standard for its entire pickup truck line." We suspect an amendment any day since Toyota has been able to make that same claim (and did so before Ram, Ford or GM).
Meanwhile, Cummins' B6.7 has become the first diesel engine certified as LEV3-compliant (Low Emission Vehicle III) by the California Air Resources Board, applicable to vehicles of 8,501-14,000 GVWR. Under LEV3, oxides of nitrogen and non-methane organic gas standards are combined into one certification and the life of emissions equipment is extended from 120,000 to 150,000 miles.

All-Year All-Terrains
Two all-terrain truck tires have been introduced carrying the three-peak mountain snowflake symbol showing they meet the Rubber Manufacturer Association's requirements for severe snow traction. The BFGoodrich All-Terrain T/A KO2 and Nitto Exo Grappler AWT join the slightly less aggressive Toyo stud-less Open Country WLT1 (in 15 common light-truck load range E single or DRW sizes 16- to 20-inch) in satisfying the legal requirements for winter tires in those areas that require them.
The BFG KO2 builds on the old KO with features from BFG's Baja T/A KR2 tire that ran on nine of the top 10 2014 Baja 500 finishers. "CoreGuard" sidewalls are said to be 20 percent stronger than the KO. BFG says the KO2 lasts twice as long as the KO on gravel roads and 15 percent longer on asphalt, and has 19 percent better traction in the snow and 10 percent better in the mud. The initial KO2 range covers LT225/75R16E (MSRP $224) through 20s with the largest a 37×12.50R17D ($433).
Nitto's Exo Grappler AWT uses similar thinking to the KO2 with features like stone ejectors, minimal tread bars, variable-pitch tread for noise reduction and heavy-duty sidewalls. The AWT's tread compound is a mix of natural rubber, high-strength polymers and wear-resistant materials designed to work in freezing temperatures, and the tire comes ready for TSMI #15 studs. The Grappler AWT uses a different lug for each sidewall, with a chisel-like shape on one side and a Y-shape on the other, so buyers can decide which lug shape better matches their truck's style. Initial sizes are all Load Range E with sizes ranging from LT235/80R17 to 35/12.50R18 or 20.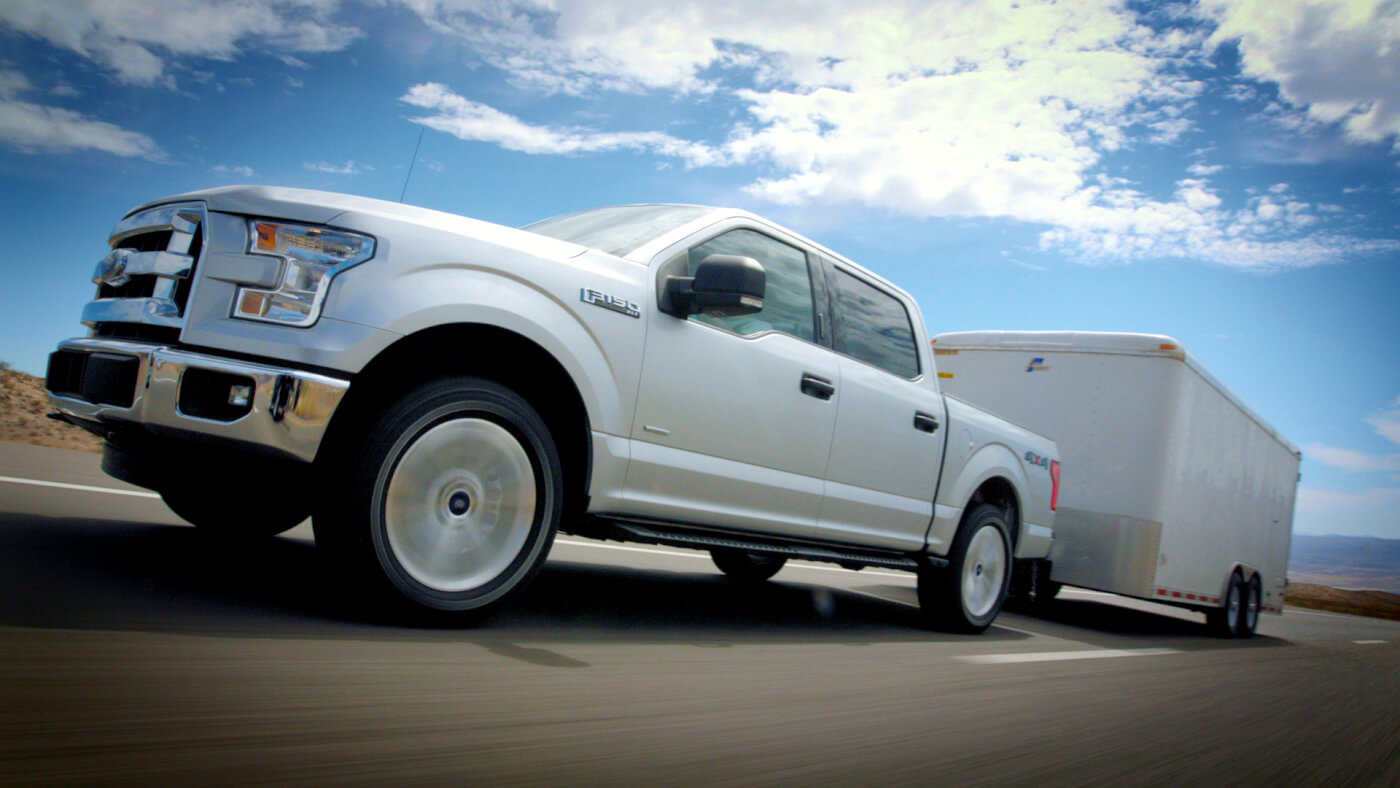 Steel Vs. Aluminum Replaces Ford Vs. Chevy
When Ford announced an aluminum-body F-150, we knew the steel industry wouldn't stand by silently, and while there may still be some "quiet steel" in F-series firewalls, the steel industry is making noise elsewhere.
Every fall the Texas Auto Writers Association (TAWA) holds the Texas Truck Rodeo to evaluate and award the best new trucks and sport-utes, and the top prize is the "Truck of Texas." Given Texas' stature in pickup sales, manufacturers can't take this competition lightly, and as the newest pickup on the market the 2015 F-150 had a better-than-average chance of taking the trophy despite no diesel engine.
In a move sure to raise some eyebrows and steel's profile, the Steel Market Development Institute, part of the American Iron and Steel Institute, signed on as the title sponsor of the 2014 Texas Truck Rodeo. Said the VP of Automotive Market for the SMDI, "[We] look forward to partnering with the Texas Auto Writers Association and sharing their insight on why time-tested materials, like advanced steel, will help to ensure the durability, strength and safety of future vehicles."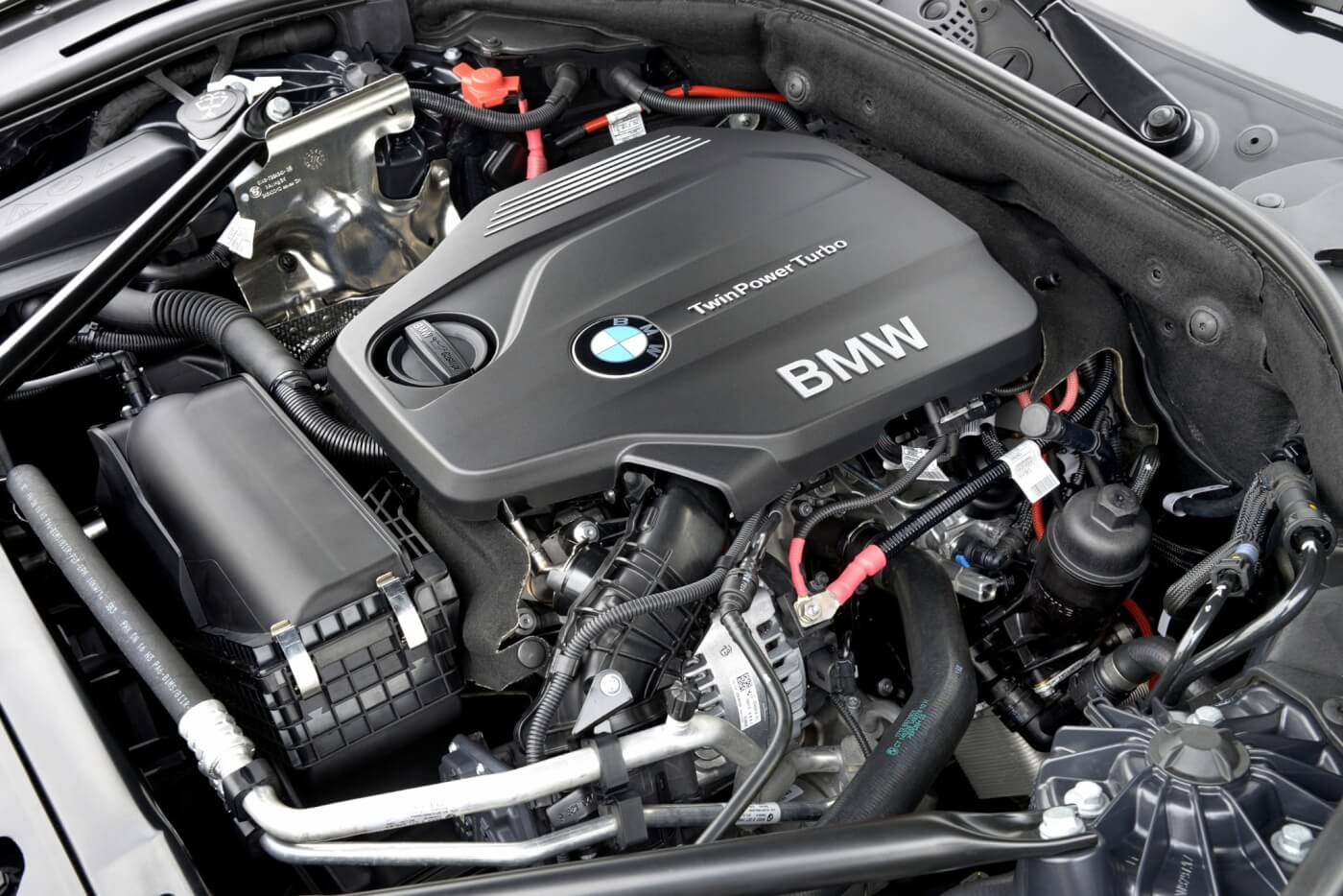 Bavaria's Newest Diesel
BMW has introduced their next generation of 2-liter four-cylinder diesels in the home market 5 Series, with improvements in both power and economy. Dubbed 518d in 147-hp/265 lb-ft form and 520d for the 188-hp/295 lb-ft version, European Union combined fuel economy ratings range from 43.5 to 57.3 U.S. mpg depending on body style (sedan or wagon), transmission (six-speed manual or eight-speed auto), driven wheels (rear or all), and tires. Peak power occurs at 4,000 rpm, peak torque from 1,750-2,500, and acceleration has improved slightly, with the 0-62 mph sprint taking from 7.9 to 9.9 seconds.
Part of BMW's new modular engine system, the aluminum-block diesels are five lbs. lighter and use integrated balance shafts for smoothness, variable intake geometry, and common-rail injection running up to 29,000 psi. The turbocharger uses roller bearings and the EGR system switches to uncooled gas to speed engine warm-up. An electronically controlled variable-vane oil pump supplies oil pressure as needed.
Auto start/stop, an Eco Pro drive mode, electric power steering and brake energy recovery mirror current models. Expect this updated version of the engine to eventually make its way to U.S. models.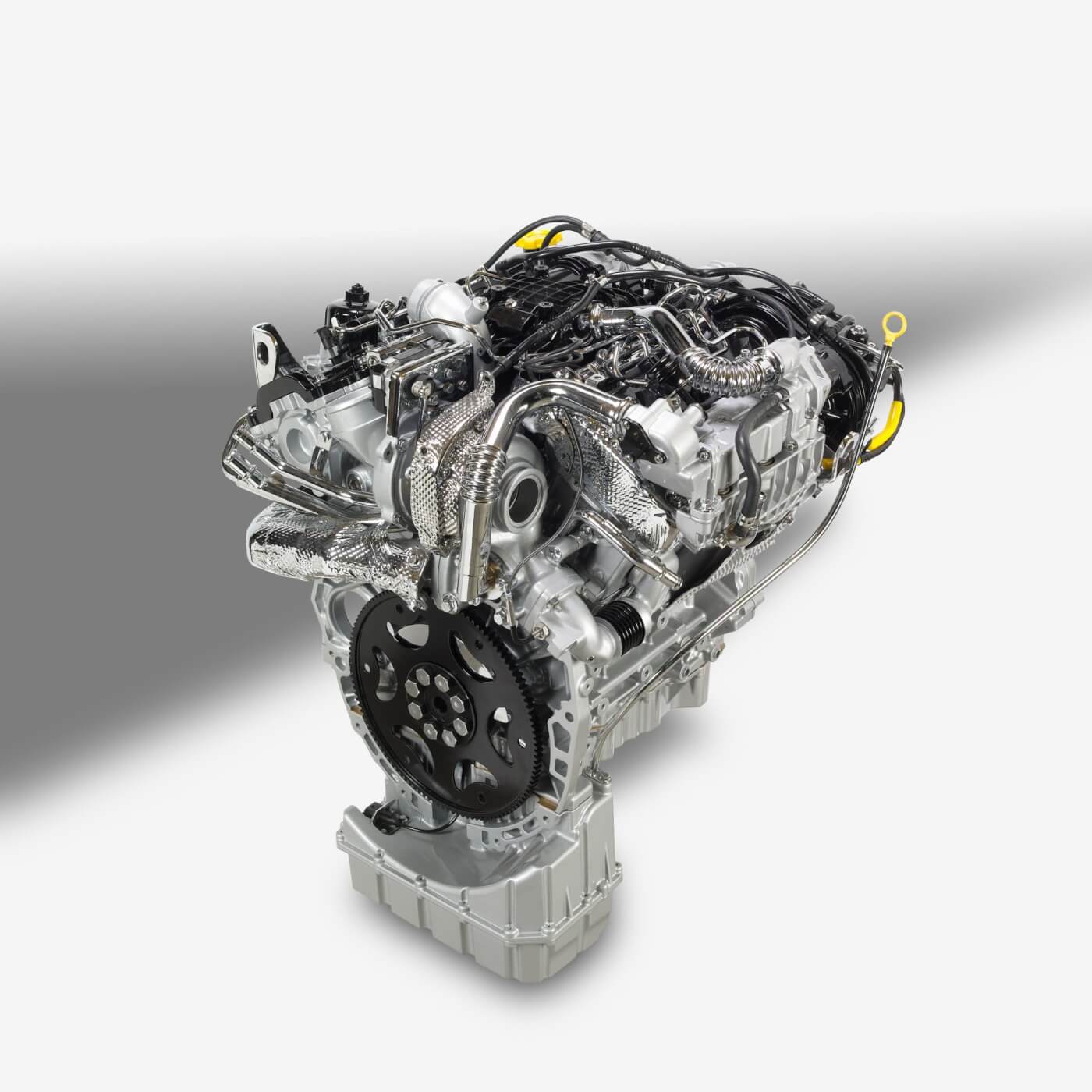 Maserati's First Diesel
Part of Chrysler/Fiat boss Sergio Marchionne's master plan is for each of the company's divisions to sell more cars, and that includes Ferrari and Maserati. Key to Maserati garnering more sales in Europe is a diesel engine, so the recently introduced Ghibli will become the brand's first diesel-powered automobile.
The engine is the VM 3-liter V-6 found in the Jeep Grand Cherokee and Ram 1500. With less weight and a different duty cycle to deal with, it's rated about 270 hp and 440 lb-ft of torque—that's more grunt than the U.S. 535d but shy of BMW's European 535d, M550d or tuner Alpina's D5. The diesel Ghibli gives up a second or so in 0-62 time to the base gasoline V-6 but fuel consumption is markedly improved and it's arguably one of the more attractive diesel sedans anywhere. Unfortunately, Maserati has no plans to bring the diesel Ghibli to the United States.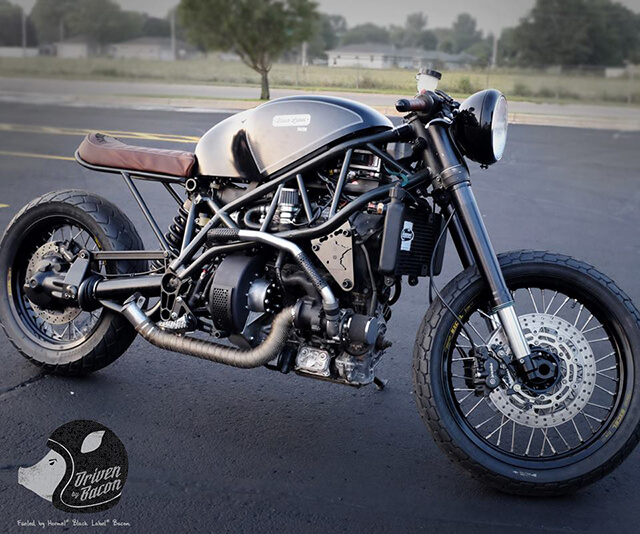 Not Quite Hog-Powered by Bacon
In an effort to promote its Black Label Bacon, Hormel and advertising partner BBDO dreamed up a diesel-powered motorcycle that run on B100 biodiesel derived from bacon grease. A documentary video crew followed the bike as it traveled from Hormel's hometown of Austin, Minnesota, through Sturgis and on to San Diego for the International Bacon Film Festival.
The naked bike is a Track T-800 CDI originally built by the Dutch firm E.V.A. Products BV. Designed to compete with the likes of BMW R1200GS and KTM990, it's powered by a three-cylinder Mercedes-Benz turbodiesel engine developed for the Smart ForTwo microcar. In the bike, the engine produces about 45 hp and 75 lb-ft between 1,800 and 4,000 rpm, with a continuously-variable transmission and shaft drive to deliver power to the rear wheel. Riders noticed a fair amount of vibration, but the bike was said to average 53 mpg for the trip and up to 100 mpg with some effort.
Fuel for the ride came from Bio-Blend fuels in Manitowoc, Wisconsin, which refined 275 gallons of bacon grease into 250 gallons of biodiesel at a cost of $3.50/gallon.
After the ride the bike was returned to Austin, Minnesota, where it will be displayed at the Spam Museum. It's believed only 20 of the Track T-800CDI bikes were built before the company shuttered in 2012, and the fuel company had to shut down production earlier in the year because of U.S. Renewable Fuel Standards.
POST INJECTION
The EPA has finalized a rule for non-road minimum maintenance intervals for DEF as a scheduled emissions service rather than the case-by-case approval used prior. The maintenance addresses particle traps, cats, oxidizers, turbos, injectors, control units and EGR. Centrally fueled vocational vehicles and most heavy-duty applications require a DEF refill with each tank of fuel while light-duty vehicles get a 4,000-mile minimum interval. Manufacturers can request a different schedule for technology developed before the final rule is implemented.
Audi is recalling about 1,800 2013 Q7 TDIs sold in the U.S. and built between June 5, 2012, and November 29, 2012, for a potential leaking membrane in the brake booster. The brakes will still work but pedal effort will be higher.
Ram's 2014 2500 HD garnered a Vincentric Best Value in Canada award. The Ram 2500 won the award for best total cost of ownership compared to expected results and its competitors, highlighted by maintenance and insurance costs, and retained value over five years. Equipment varies but Canadian models usually cost more than U.S. versions.
The U.S. District Court for the District of New Jersey announced that a proposed $30 million settlement has been reached with Osram Sylvania Products in a class-action lawsuit. The suit alleges that Sylvania made misrepresentations about the performance of certain premium automotive lighting products, a claim that Sylvania denies. If you purchased certain Sylvania Automotive Lighting products between September 22, 2005 and July 11, 2014 you may qualify for a payment expected to be $10.
H&S Performance, LLC and the California Air Resources Board have agreed to a stipulated settlement involving H&S's sale of diesel performance parts in violation of California anti-tampering laws. H&S will develop a plan to recall those parts and pay a $1 million civil penalty: $750,000 to the California Air Pollution Control Fund and $250,000 to the School Bus and Diesel Engine Emission Reduction Supplemental Environmental Project in the San Joaquin Valley Air Pollution Control District. As of November 13, 2012, H&S had voluntarily suspended sales of tuners and EGR/DPF kits.
At issue is the U.S. EPA and CARB determinations that the manufacturers of racing and off-road engine parts are solely responsible for proper use by the end user. Putting the onus on the manufacturer required tracking and policing well beyond the budget of most companies—even the vehicle manufacturers themselves don't face the same requirements.
This follows Edge Products' 2013 settlement with the EPA, in which the EPA claimed the 9000 electronic devices Edge sold to allow DPF removal added the same particulate matter to the atmosphere that 422 new semis would produce in 29 years of operation. DW