Diesel cars and trucks are on the rise. This year and next will see a rise in the introduction of new and revised models with a diesel engine, perhaps the largest single increase in diesel vehicles for U.S. consumption in any 12-month time span ever. In this issue we have an in-depth look at the Nissan Titan with the new Cummins diesel V-8, see page 86.
Below is some news on other happenings regarding diesel cars and trucks slated to make their way to a dealer near you, and some concept rig info that ignites the imagination on all the possibilities of something diesel in your future.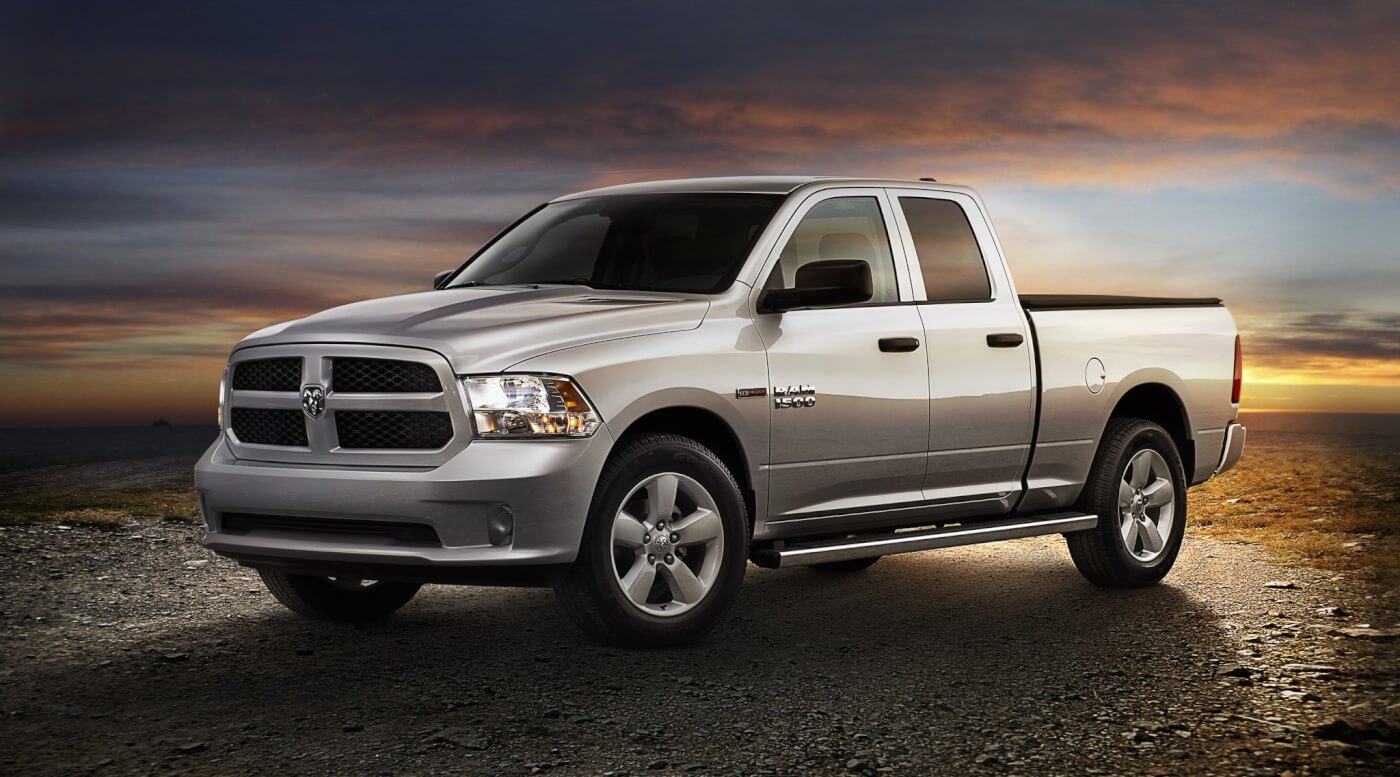 RAM 1500 DIESEL FUEL EFFICIENCY
Ram has developed a1500 EcoDiesel HFE (high fuel efficiency) version, raising EPA ratings to 21/29/24 combined. All three of these mileage numbers are best in class, making the EcoDiesel HFE, the best mileage pickup in all driving situations.
On sale now, the HFE is a two-wheel drive Quad Cab, 6-foot, 4-inch bed configuration with wheel-to-wheel side steps, 20-inch Wrangler SR-As and a three-fold tonneau cover. It's also the first time the diesel has been offered in Express trim.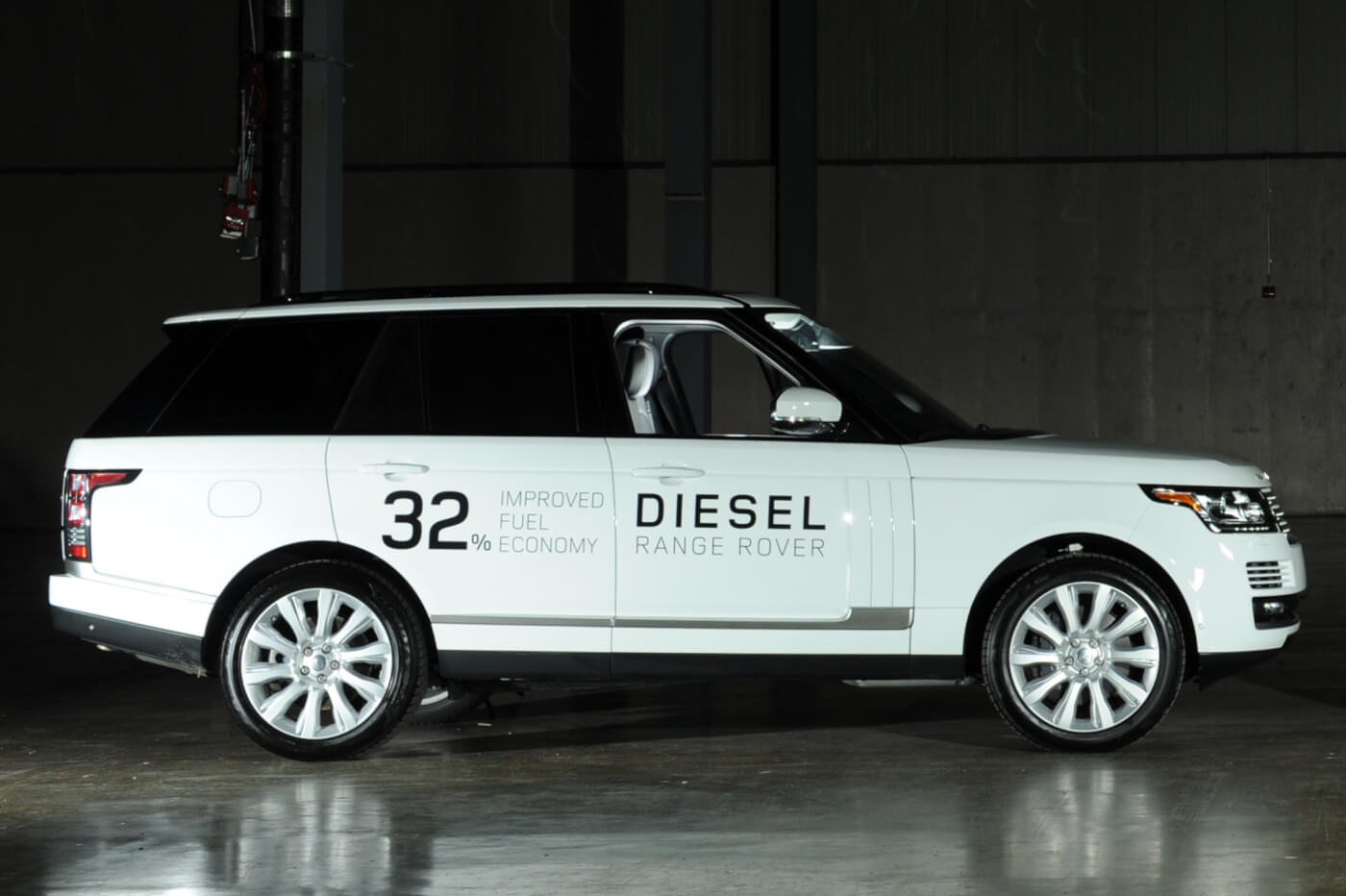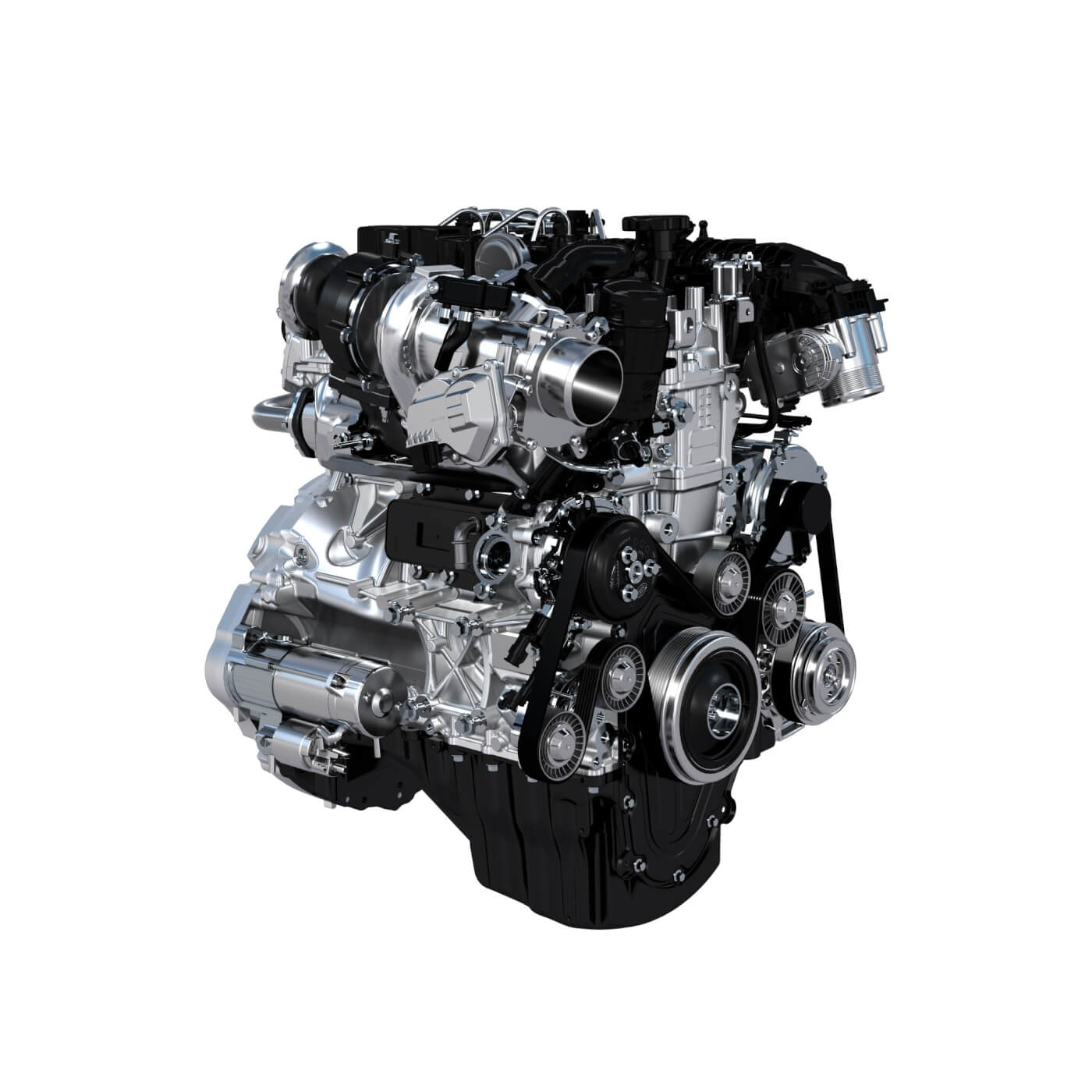 JAGUAR LAND ROVER BRINGING DIESELS TO U.S.
At NAIAS Detroit Jaguar Land Rover (JLR) announced both the Range Rover and Range Rover Sport will offer a diesel option this year, and within three years diesel will be offered on all models here except the F-Type sports car. JLR did not specify when the Evoque or Discovery would get a diesel option.
The Rangie HSE Td6 models use an undersquare 2,993cc four-cam, four-valve per cylinder rated at 254 horsepower, with 440 lb-ft available from 1,750 rpm. EPA estimates are 22/28/25 combined, 5-6 better than the standard supercharged gasoline V-6, while acceleration gives up a few tenths to 60 mph. Although now aluminum Rovers remain heavy and the extra 108 lb-ft will be most welcome.
They also announced the new Jaguar XE sedan that fits in line beneath the XF, will offer the Ingenium 2-liter four-cylinder diesel. Rear and all-wheel drive, and manual and automatic gearboxes are expected, though we doubt the manual will be offered behind the diesel or in conjunction with all-wheel drive.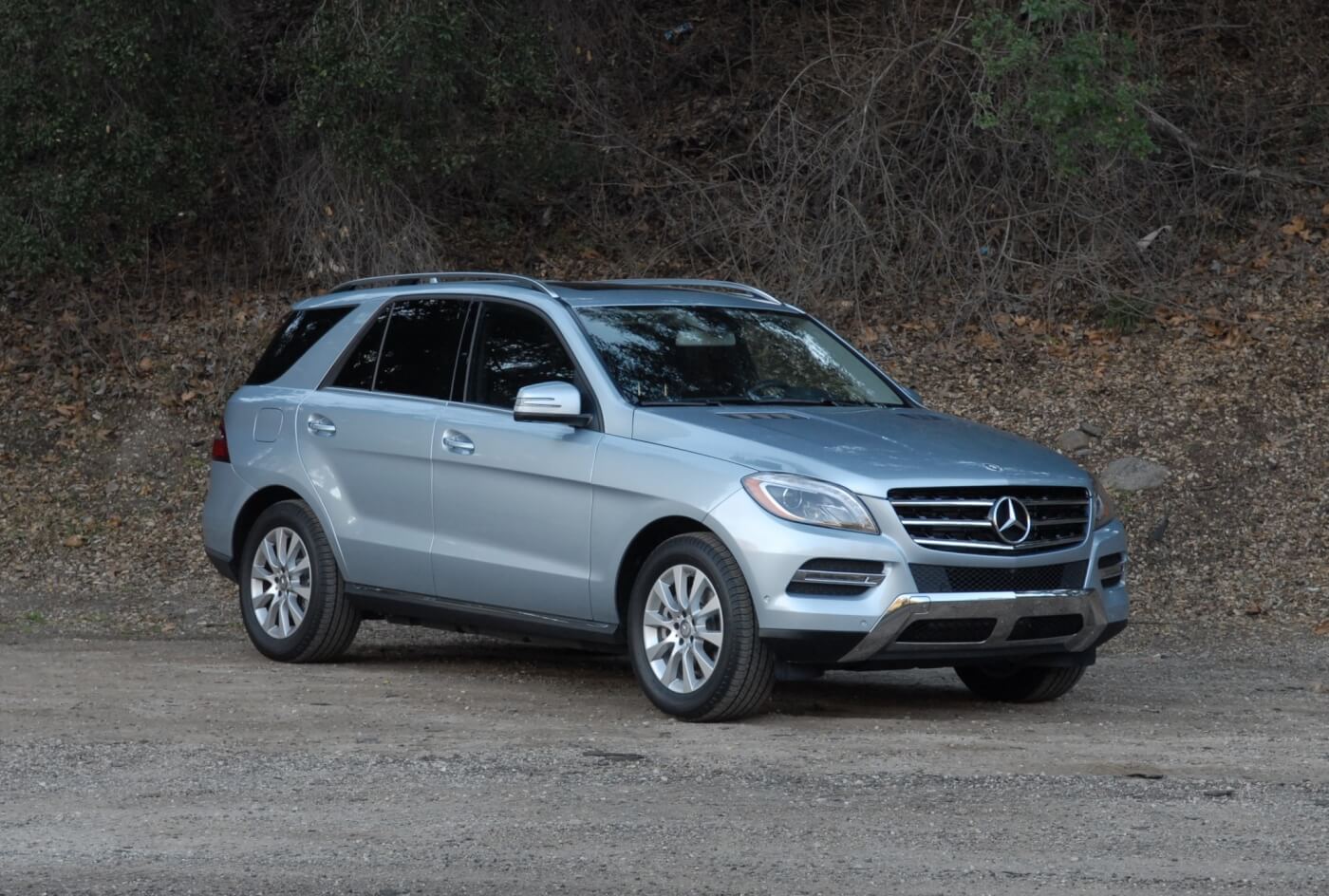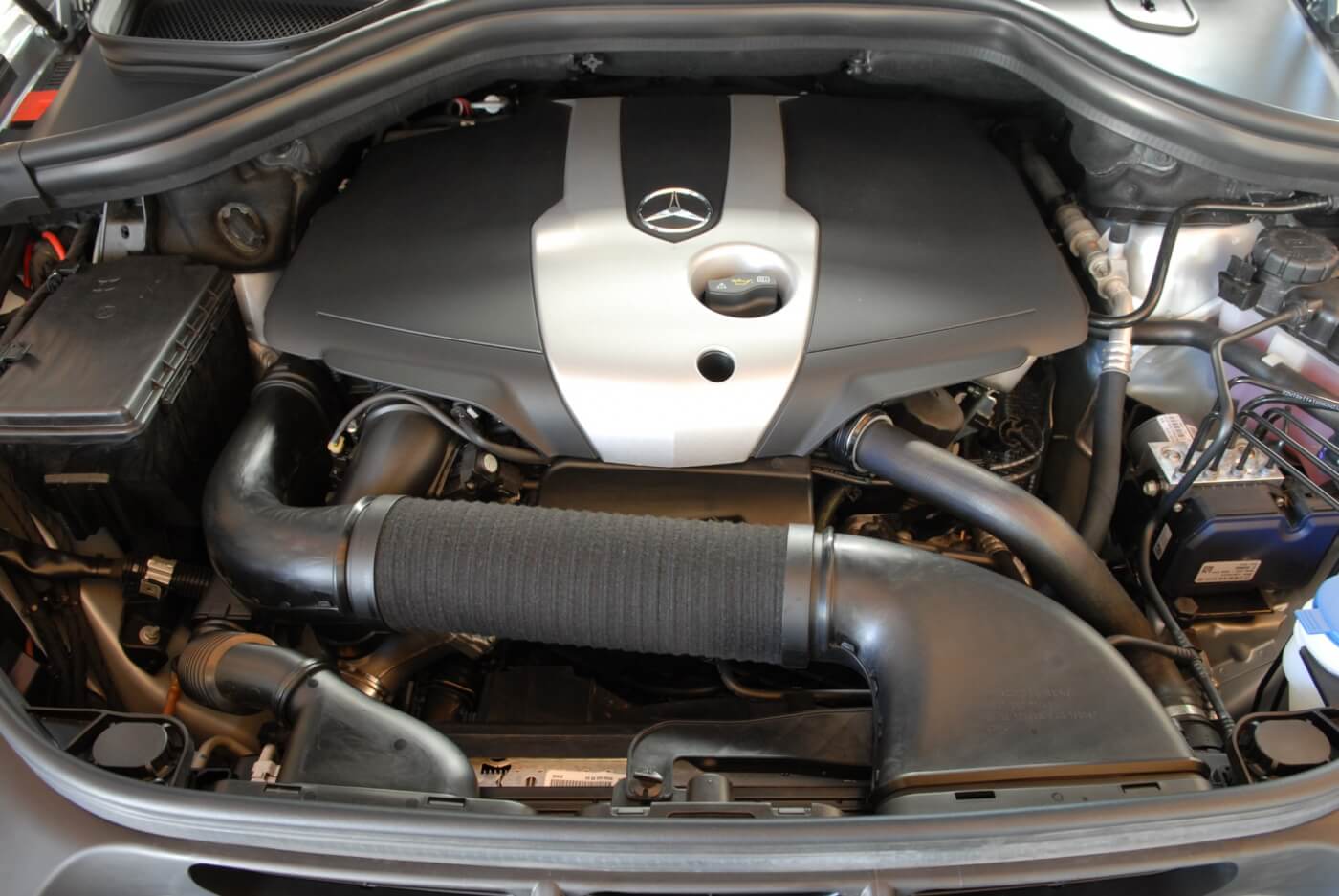 2015 ML BLUETEC DROPS TWO CYLINDERS
We recently had a chance to take a short spin in the new Mercedes-Benz ML250. Yep, MB has has quietly replaced the 3-liter V-6 in last year's ML350 BlueTEC with the 2.1-liter four-cylinder also found in the GLK, E and Sprinter. This makes the ML more fuel efficient and less expensive to the consumer. In this application the twin-turbo OM651 is rated at 200 hp @ 3,800 rpm and 369 lb-ft of torque from 1,600-1,800 rpm. The ML250 BlueTEC comes standard with all-wheel drive, the off-road package of ML that includes low-range is not offered in 250 (diesel package) trim. Regarding pricing, the GLK diesel had a lower entry level price than a comparable equipped gas model. We can only hope this holds true for the new ML 250.
Of other note, the ML250 EPA ratings rise from 20/28/23 of the V-6 to 22/29/25, not the gain the Sprinter gets because that four-cylinder application has two gears more than the V-6. In as short test, we had no trouble averaging 30 mpg in the near 4,900-lb ML, seeing 34 with seatbelts and luggage bay filled and better than 40 in some cases empty (note this example rolled on standard 18s—we'd expect to lose a few mpg upping to 19s or 20s). That's more in line with smaller GLK250 ratings of 24/33/18 and last time we tested an ML350 BlueTEC in similar conditions it averaged 24-25.
Auto start/stop is the default Eco mode unless you press the dash switch, but it's such a miserly idler we couldn't register a big change. The system isn't transparent but it's smoother than most, and only when cold did this make noticeably more mechanical noise than a direct-injection gasoline four-cylinder; on the road it's just background hum.
There's a tiny bit of lag at initial throttle application but as soon as the wheels are turning it's churning out significant boost. 0-60 times in the low eight-second range are clearly slower than the ML350 (last rated 240/455) but quicker than many lighter economy cars. Even loaded and climbing 8 percent we had no issues with power, though you'll want to plan overtaking if towing the maximum 6,600 pounds shared with the ML350 gasser.
Beyond the engine and no off-road pack, the 250 is the same as other (non-AMG) ML: gentle yet stable air suspension, enough luxury and safety features to keep a sybarite happy and jack up the price by tens of thousands, and comfortable room for four adults. The ML is due for a freshening, expected for the 2016 model year and wearing new nomenclature like GLE.
The ML250 BlueTEC runs from $50,000 up. By size, competitors like the Grand Cherokee (itself derived from an earlier ML chassis), Cayenne, Touareg and X5 all have 3-liter sixes and none matches the ML's economy; only the Grand Cherokee (about $45,000) is less expensive.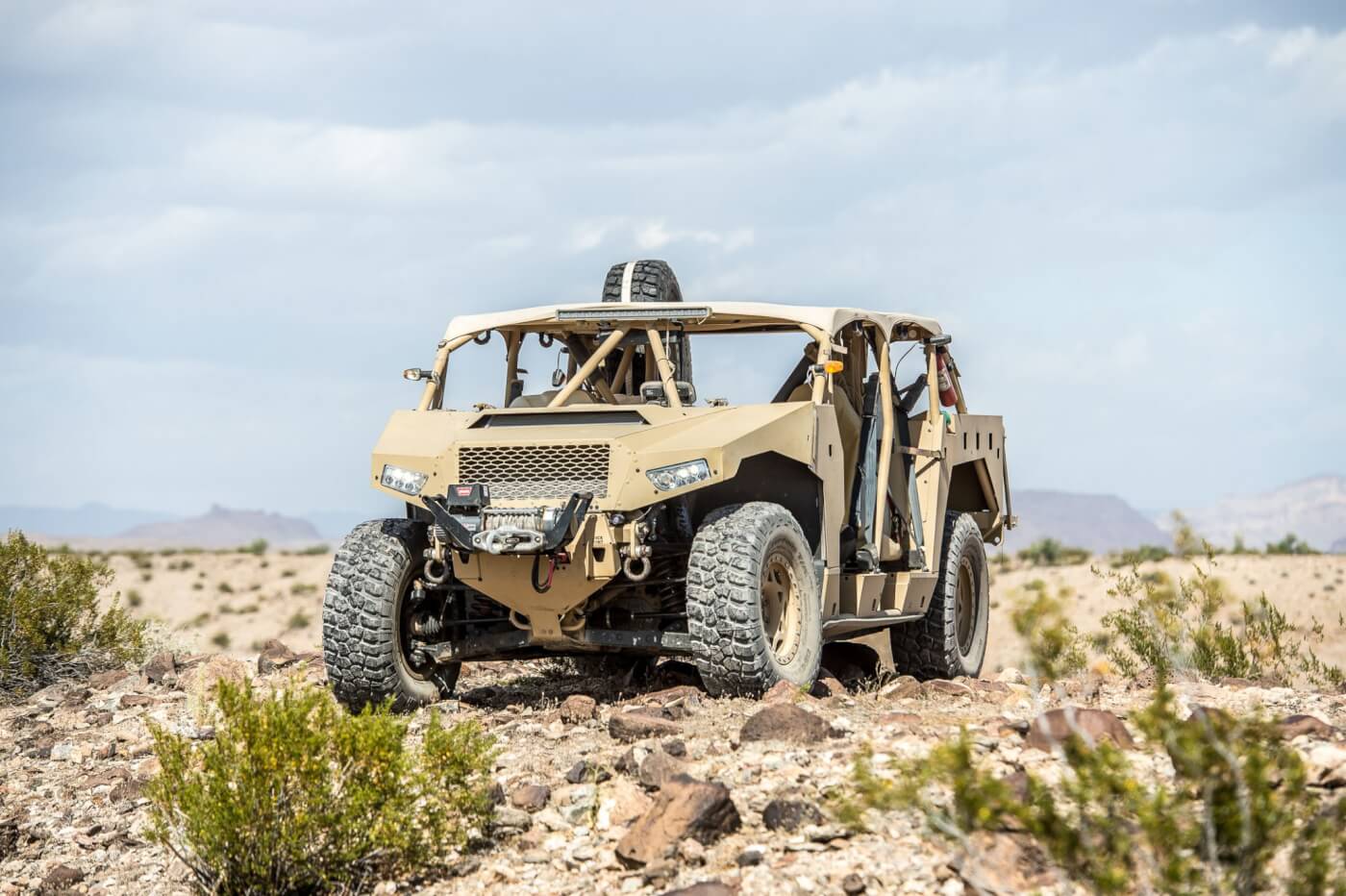 ULTIMATE SIDE-BY-SIDE?
Mention Polaris and you think of ATVs and side-by-sides your truck pulls around, but they also do this, the DAGOR military transport. Designed to fit in a CH-47 Chinook or slung under a CH-60 Blackhawk, the sub-4,500-lb Dagor carries 3,250 lbs., maintaining performance and delivering 500-mile range at GVW. Dagor is designed to use speed rather than armor for protection, and uses "readily available commercial off-the-shelf (COTS) driveline, controls and components" to simplify training and repairs. Polaris hasn't said which engine is in the Roush-built Dagor, only that it's a turbocharged diesel that'll run on JP8. The 3-liter VM also used in Boeing's similar Phantom Badger is often speculated, though Banks Engineering also has connections to both the military and the VM 3.0.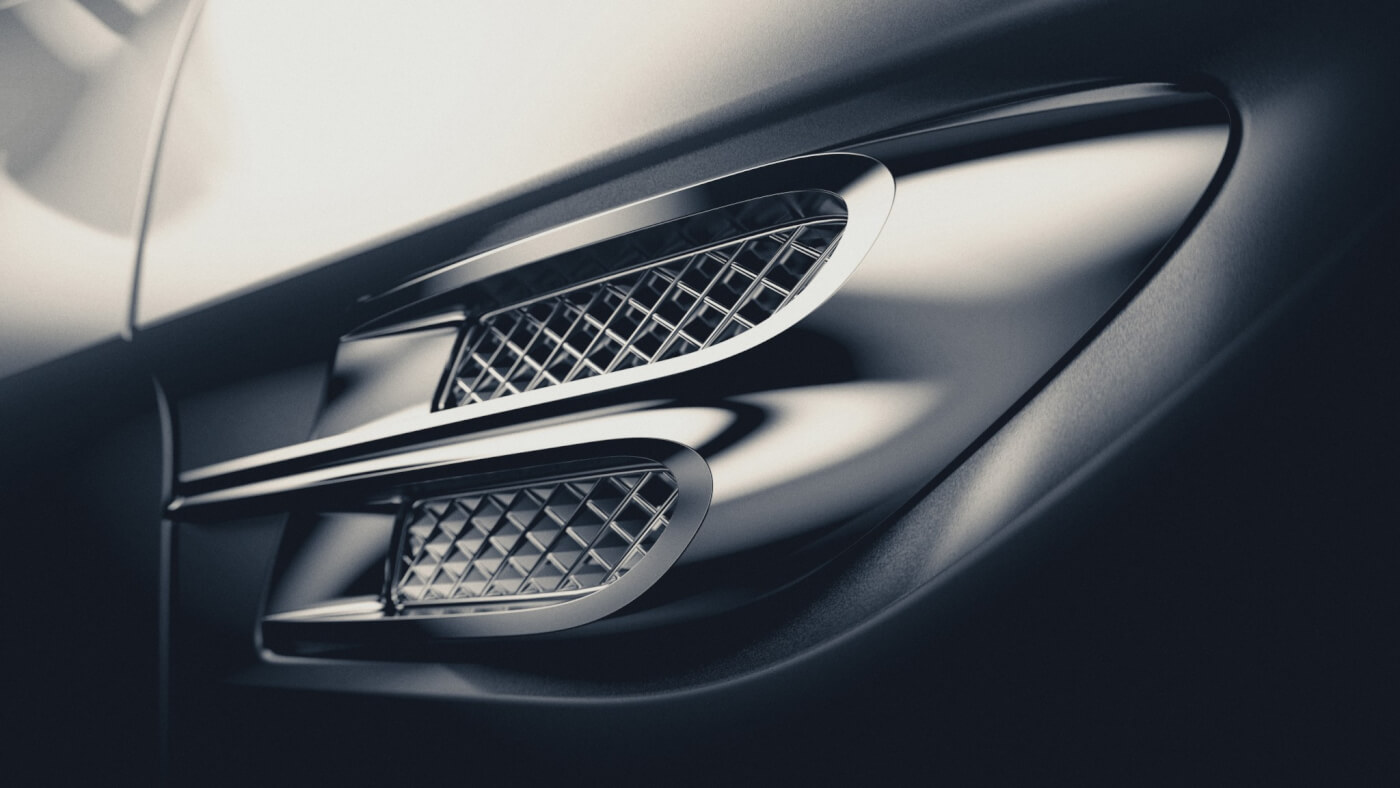 LUXURY DIESEL
Bentayga is the official name of Bentley's 2016 W12 powered big crossover that will get a V-8 diesel option in 2017; the plug-in hybrid will use a gasoline engine. Bentley has 4,000 orders for the vehicle originally shown as the 2012 Geneva Motor Show's EXP9F concept vehicle.
Bentley credits geography for the name, referencing the Taiga transcontinental snow-forest to the north and a mountain on the Canary Islands to the South. We await the boat jokes about this lux crossover and any relation to islands.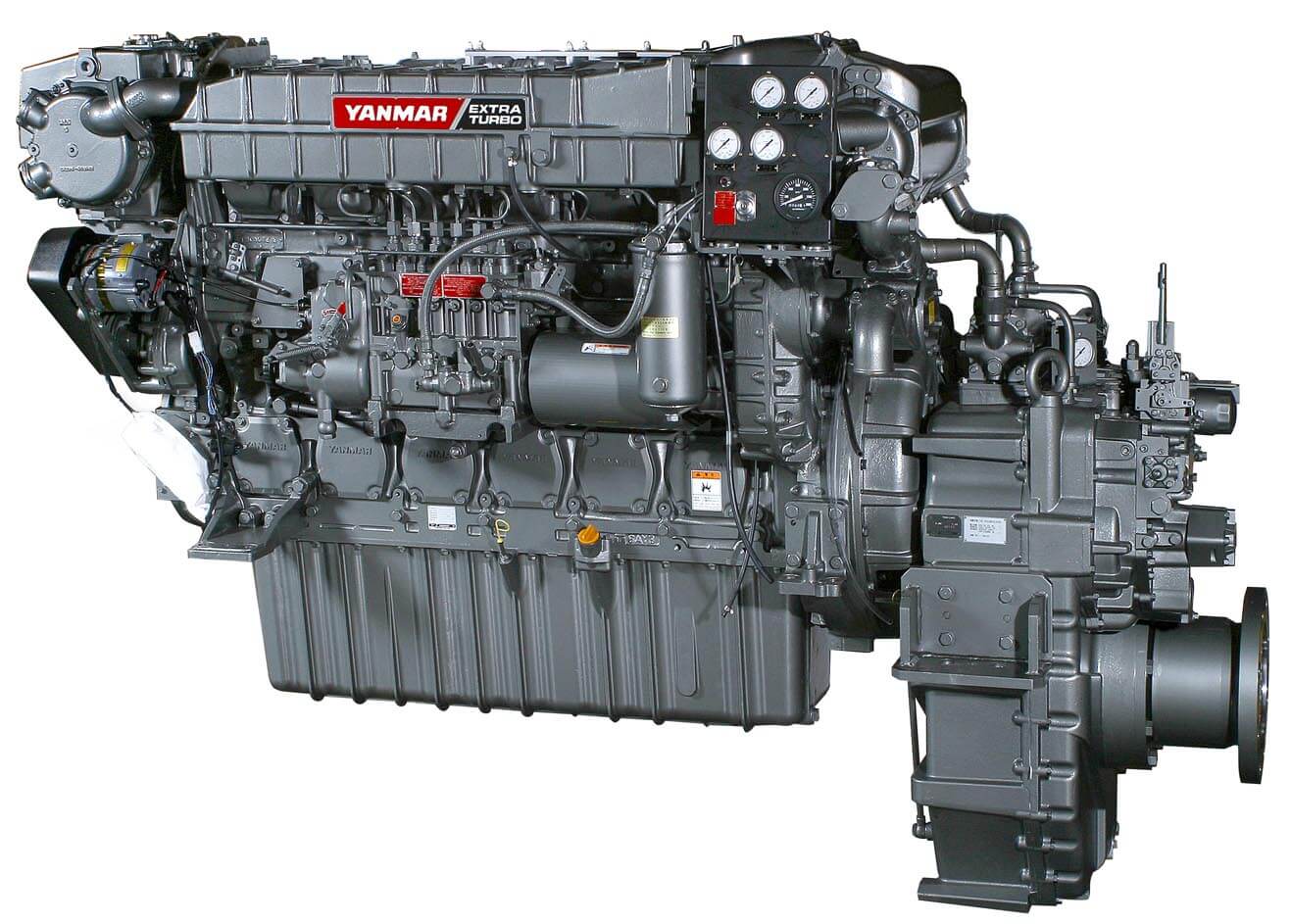 NEW MARINE DIESEL
Yanmar has introduced a new EPA Tier III-compliant marine diesel that uses internal EGR and a unique combustion chamber—no external emissions devices are required, and it uses a fully mechanical control system for simplicity and ease of service.
The 20.4-liter 6AYAM-ET is rated at 755 mhp (about 745 bhp) at 1,900 rpm with anticipated fuel burn at rated load of less than 0.33 lb/hp-hr. It has 500-hour service intervals, helpful with a 24-gallon sump, and is approved by marine classing agencies.
HYUNDAI SANTA CRUZ CONCEPT DIESEL
At the North American International Auto Show in Detroit, Hyundai introduced the HCD-15, the Santa Cruz crossover truck. Catering to the needs of Millennials, and so-called "Urban Adventurers," Hyundai looks to deliver upon the legacy of yesterday's small trucks, which used to account for roughly half of pickup sales.
Roughly the size of their own Tucson crossover, the Santa Cruz uses rear-hinged rear doors to access a three-belt rear seat. The compact bed behind it, proportionally similar to an Avalanche, expands by pulling the tailgate section rearward to carry long objects. In standard configuration the bed can be covered with a built-in tonneau.
The concept sported unique-tread Michelin tires, Brembo brake calipers, tie-down cleats with yellow arrows, center-lock wheel hubs and Hyundai's HTRAC all-wheel drive. It's powered by a 2-liter four-cylinder turbo diesel claiming 190 hp, 300 lb-ft and an estimated highway fuel economy in the high 30s. We find those figures quite believable given Hyundai's current 2.2-liter diesel pushing 194 hp, 322 lb-ft and 42+ highway in the five-seat Santa Fe automatic. DW