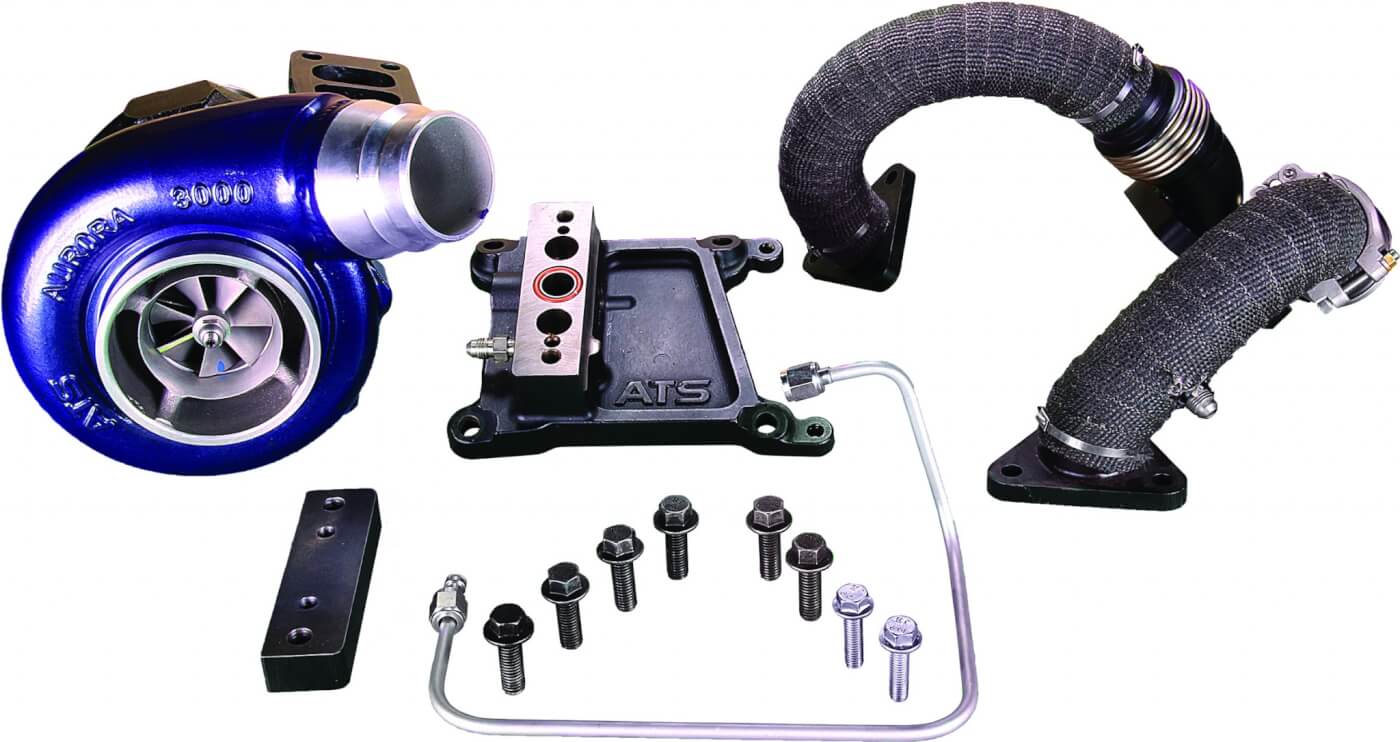 Scorpion Turbo
ATS Diesel 6.7L Ford Turbo System
New from ATS are their Scorpion Turbo Systems for the 2011-14 Ford 6.7L diesel Super Duty. Engineered and designed to be a "drop-in" replacement for the old, stock turbo system, the ATS Scorpion turbo system comes with your choice of two ATS turbochargers, the Aurora 3000 or the Aurora 4000. According to ATS, the new Scorpion system yields better overall performance than the stock turbocharger.
This system is designed to utilize the factory down-pipe, intake and discharge pipes. The Scorpion kit installs with no cutting, splicing or custom modifications required.
ATS Diesel
866.209.3695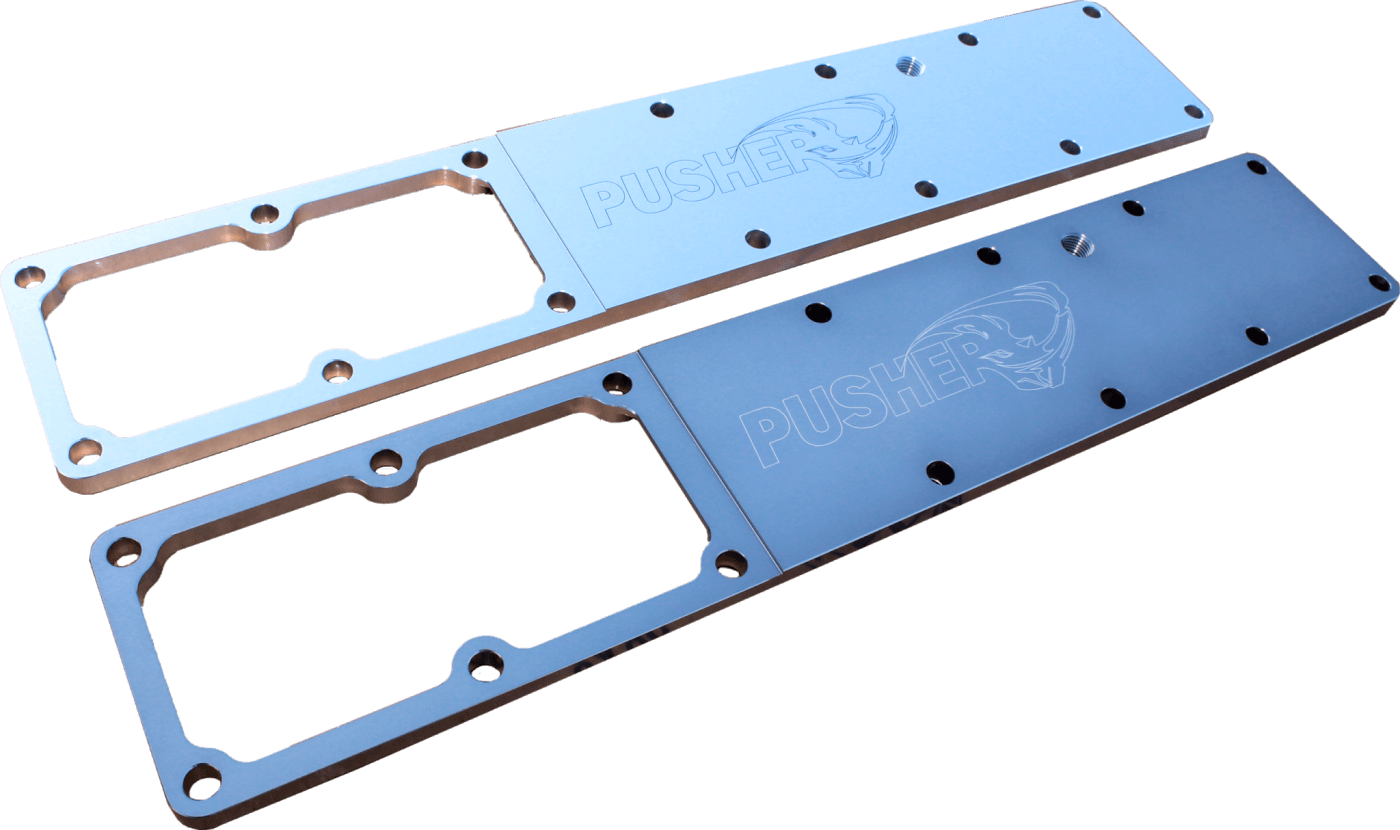 More Air Flow
Pusher Intakes 6.7L Cummins Grid Heater Delete
Pusher Intake's heater grid delete for 2007.5-2012 Dodge trucks equipped with the 6.7L Cummins diesel engine is designed help streamline airflow to the Cummins engine. The Pusher heater grid delete is fully CNC-machined from American-sourced 6061-T6 billet aluminum. Airflow is increased to all cylinders given the design of the completely pocketed underside and a 120% larger air inlet over the factory heater grid. The Pusher heater grid delete is available in bright silver or titanium anodized.
Pusher Intakes
866.900.6363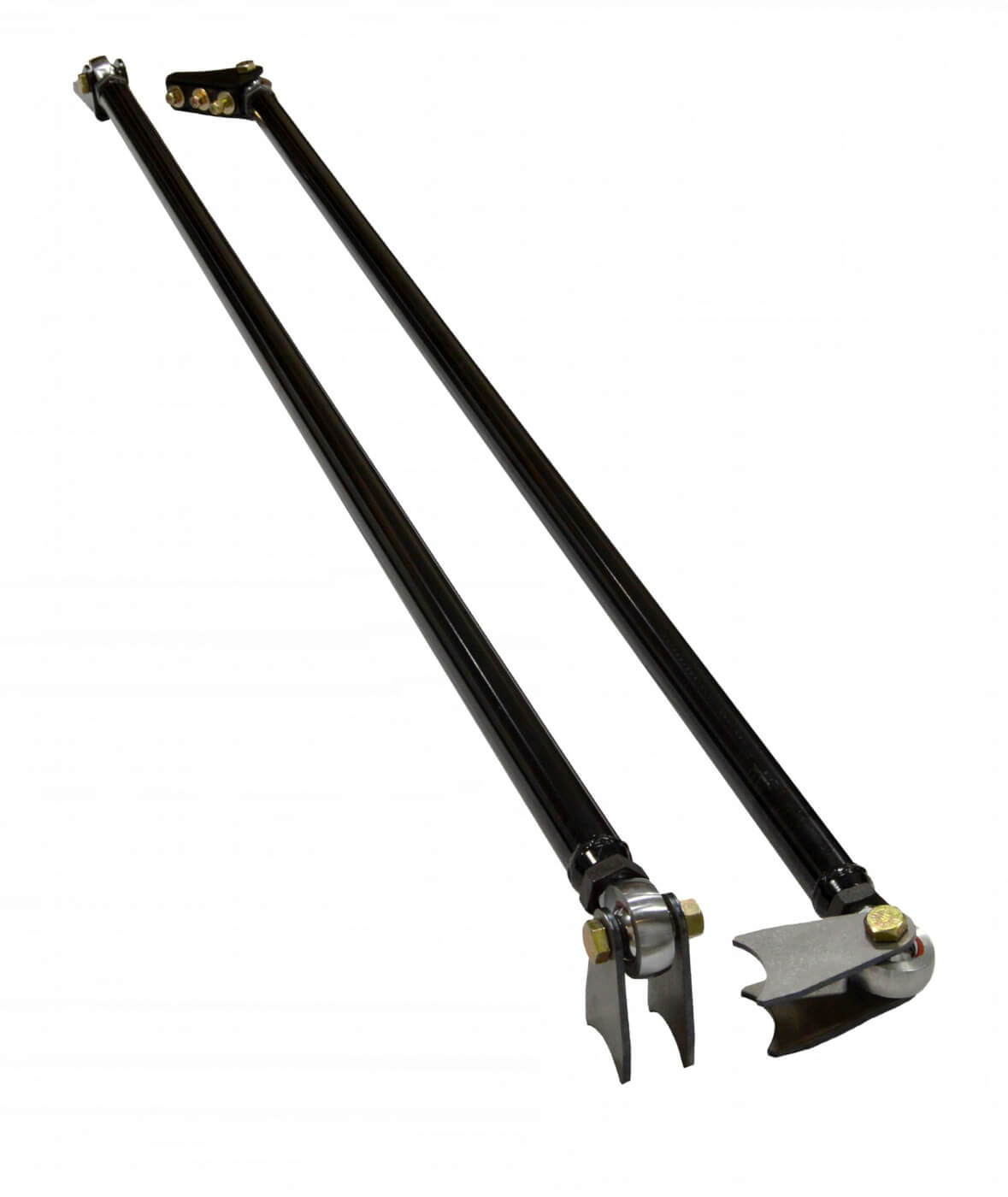 Universal Traction
Longhorn Fab Shop Traction Bars
Nearly every diesel truck has a wheel hop issue right off of the factory floor. Even under stock power levels, this wheel hopping can cause extremely costly repairs. According to Longhorn Fab, their traction bars are your solution and are affordable enough for the daily driver truck, yet strong enough for dedicated sled pullers and drag racers. Whether you drive your truck to watch the competition, or trailer it in (because you are the competition) you'll love the strength, design, adjustability, and ease of installation.
Longhorn Fab Shop
855.797.8478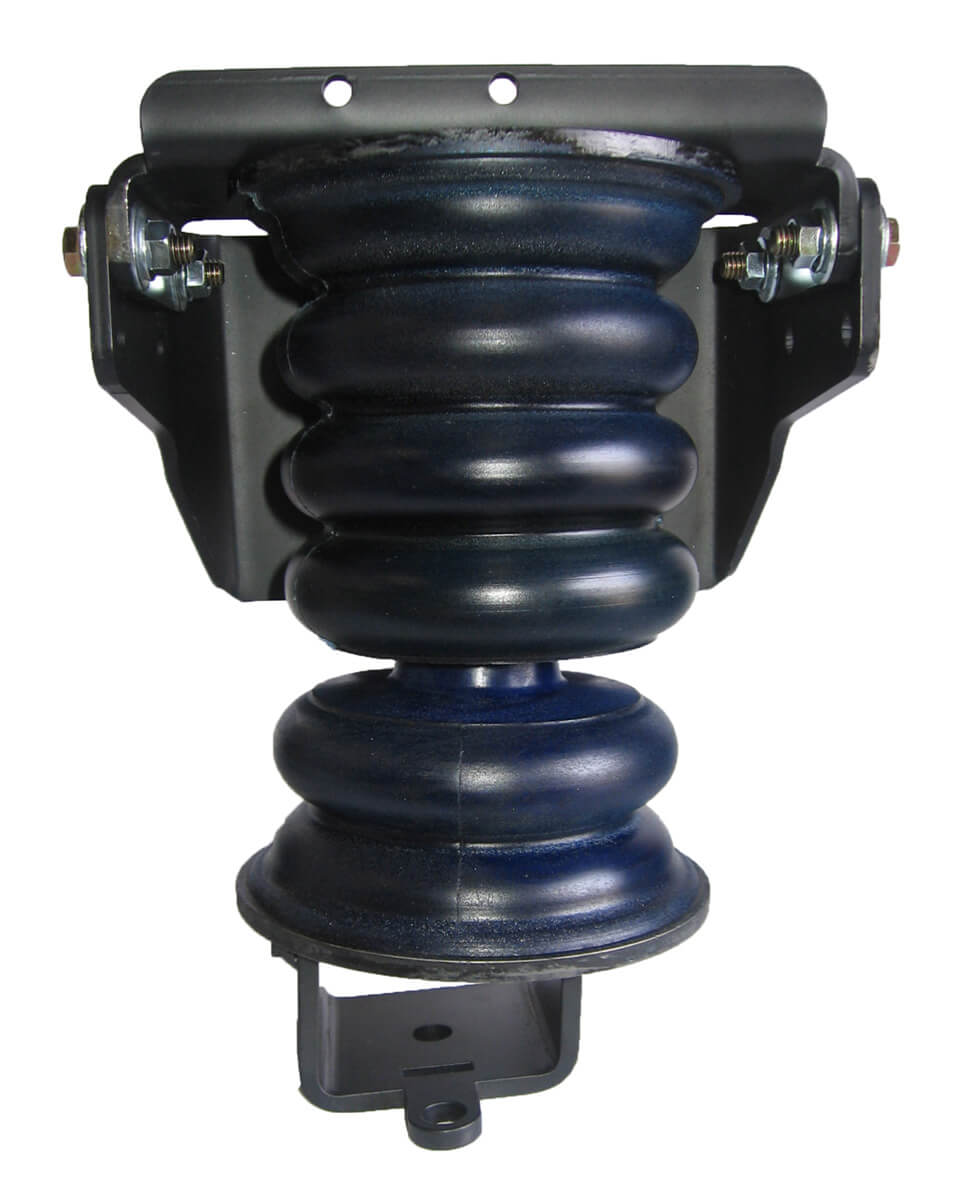 Airless Air Bags
SumoSprings Rebel Suspension Enhancers
SumoSprings Rebels from SuperSprings International fill the gap between a truck's axle and frame, reducing body roll and eliminating sudden bottoming-out. Unlike airbags, SumoSprings Rebels do not limit upward suspension travel and never develop leaks. Each SumoSprings Rebel is constructed of a proprietary microcellular urethane and features a patented two-piece design. The top half mounts to the truck's frame, while the bottom half mounts to the axle. As the suspension is loaded, the two urethane components meet, providing additional load leveling support, sway reduction, ride comfort and driving safety. SumoSprings Rebel suspension enhancers are made in the U.S.A. and available for Chevrolet, Ford, GMC and Ram trucks.
SuperSprings International
800.898.0705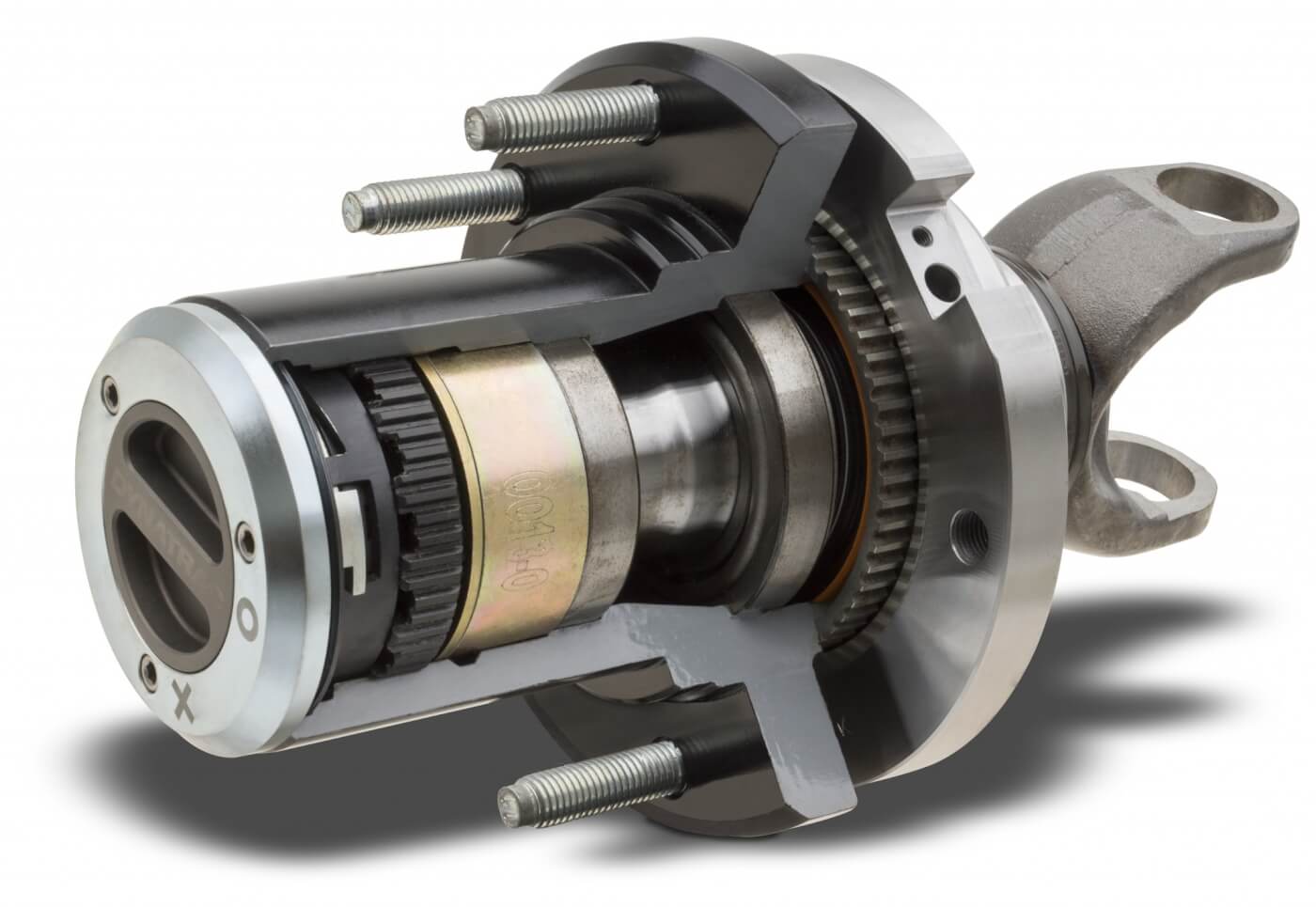 Manual Hubs
Dynatrac Free-Spin Hub Conversion Kits
Dynatrac's original Free-Spin Hub Conversion Kits are now available for '09 to '13 Dodge Ram 2500/3500 and '05 to '12 Ford Super Duty F-250 and F-350 trucks. The original Dynatrac Free-Spin Kits replace problematic unit bearings, eliminating a weak link that is prone to failure. Dynatrac Free-Spin Kits include heat-treated chromoly spindles, top-quality bearings and seals, 35-spline 1.50-inch chromoly outer shafts, wheel hubs, locking hubs (Dynatrac DynaLoc or Warn) and all necessary tone rings, studs and hardware. The conversion also results in better fuel economy with fewer parts in the front axle assembly spinning every mile that the truck is driven, often netting owners a 1-2 mpg improvement.
Dynatrac
714.596.4461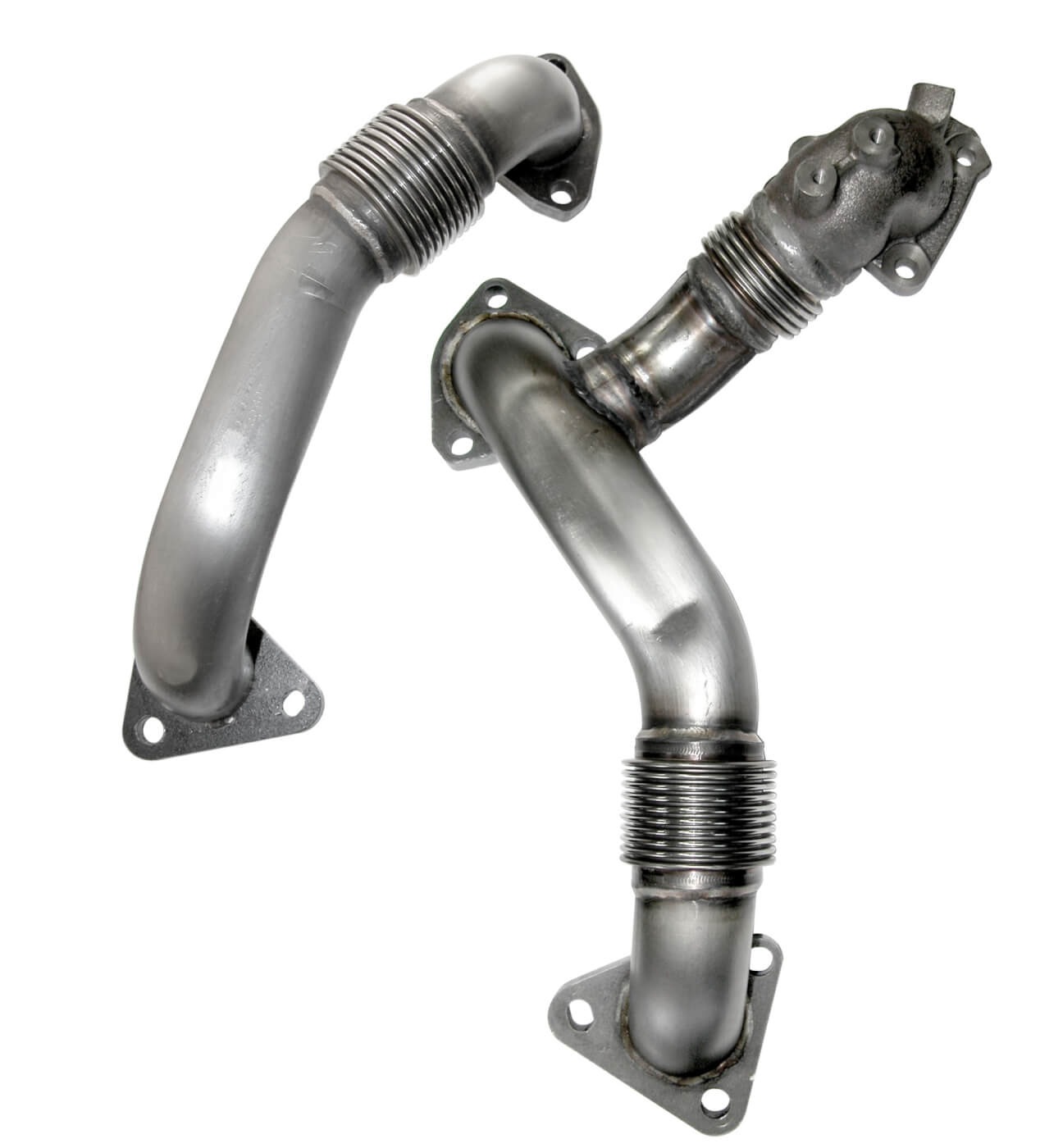 High Flow Up Pipes
PPE Stainless Steel Duramax OEM Up-Pipes
PPE OEM Up-Pipes allow 53% greater flow than stock. PPE OEM Up-Pipes are a direct bolt-on to your factory manifolds. But unlike factory parts, PPE OEM Up-Pipes are manufactured from 11 gauge 304 stainless steel and include our superior PPE 304 stainless steel, internally-sleeved bellows that can take the abuse of high temperature and high pressure. Available for: 2001 to 2015 6.6L GM Duramax 2500, 3500 HD Trucks.
Pacific Performance Engineering
714.985.4825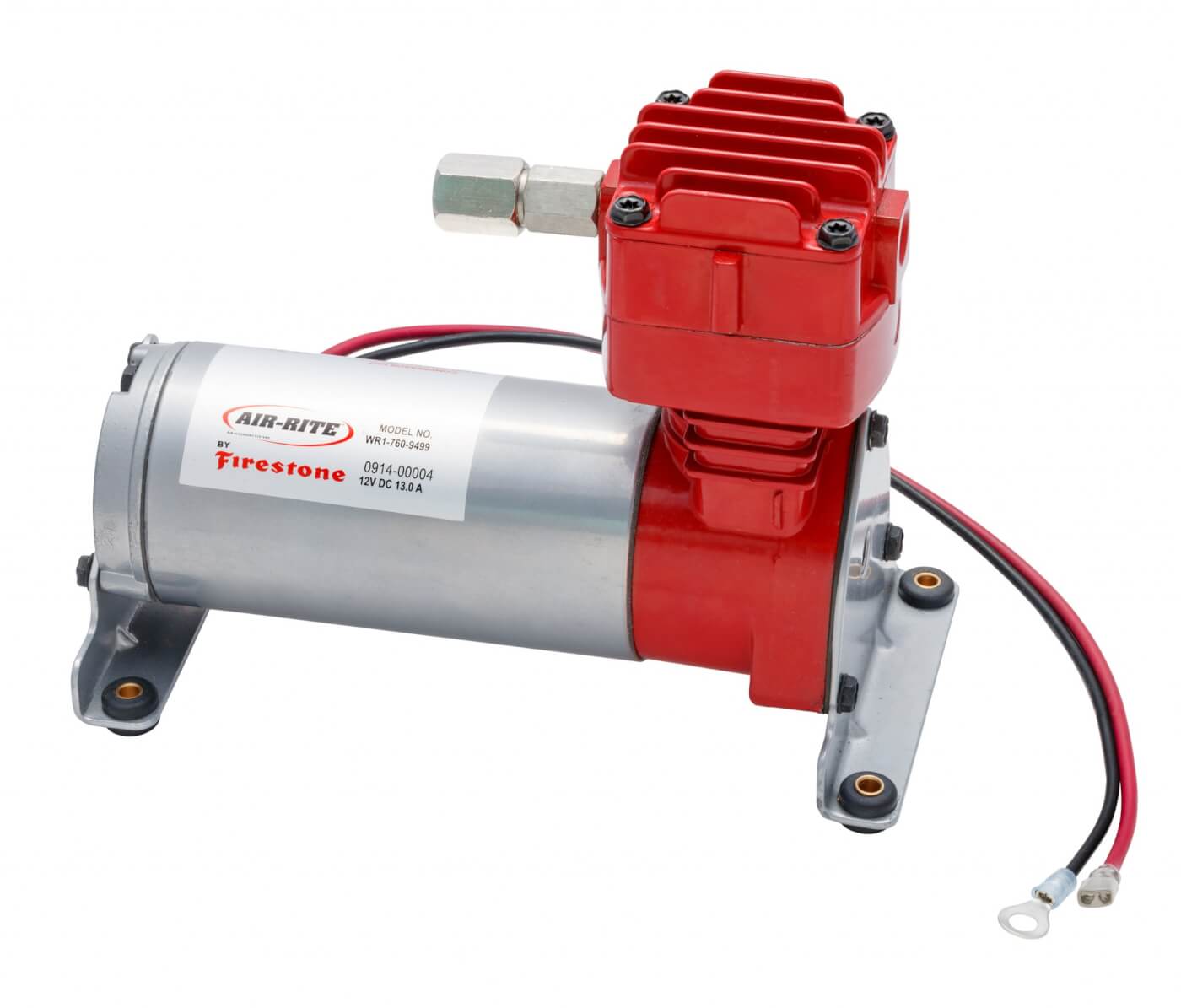 Compressed Muscle
Heavy-Duty Air-Rite Air Compressor
Firestone Industrial Products Company, LLC, has introduced a new, heavy-duty Air-Rite Air Compressor, which offers better cooling properties than previous models, resulting in lower operating temperature and longer life. According to Firestone, it is one of the quietest compressors on the market and has minimal vibration for an improved user experience. The new heavy-duty compressor has a maximum capacity of 150 psi and comes with a check valve to prevent back flow of pressure through the compressor.
Firestone Industrial Products
800.247.4337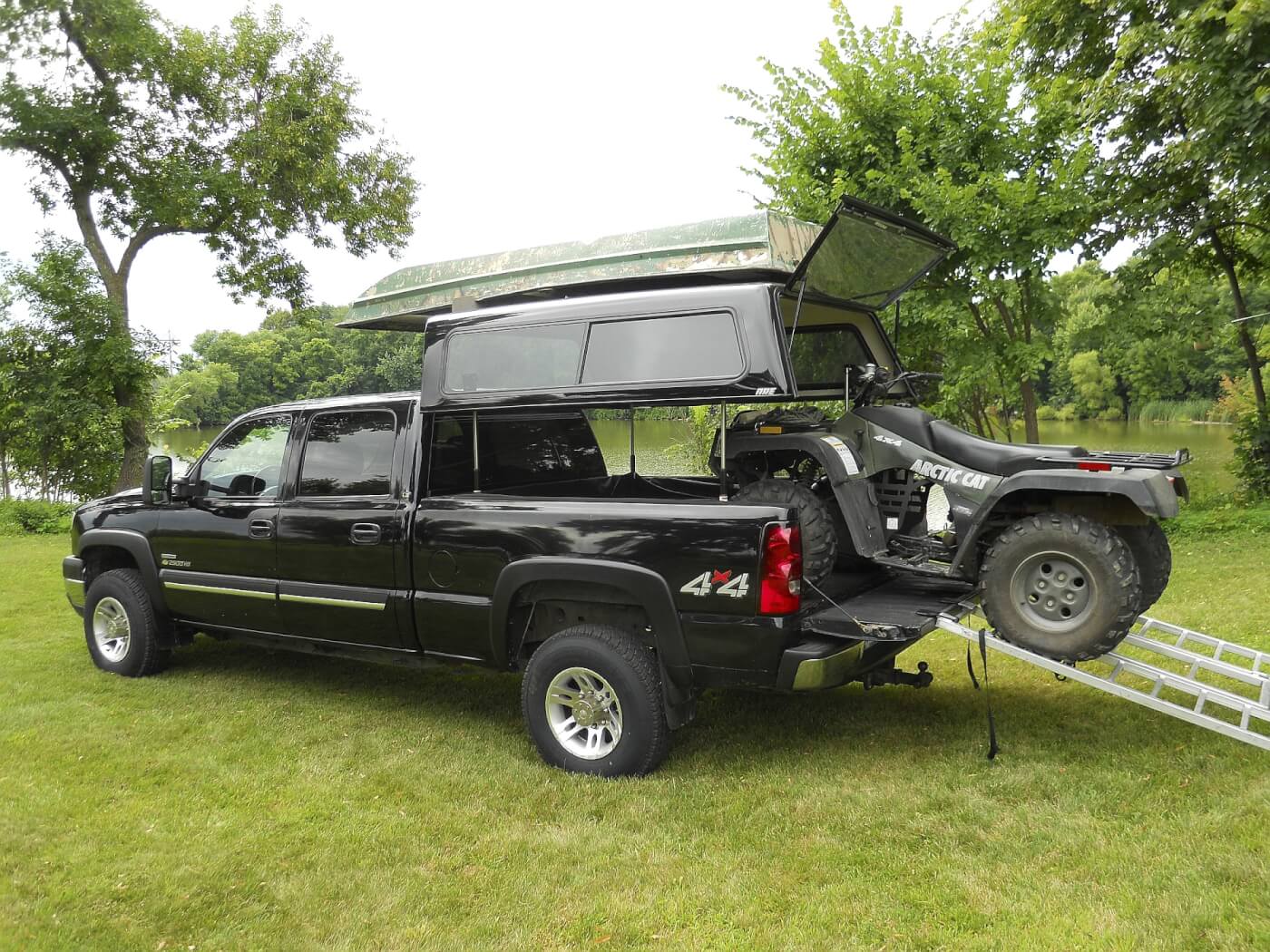 More Space
TopperEZLift from A.R.E.
A.R.E. Accessories offers an innovative way to create an enclosed camping setup and increase the space under fiberglass truck caps. The TopperEZLift is a topper lifting system that can raise and lower any A.R.E. fiberglass truck cap in just 30 seconds with the push of a button. Powered by the vehicle's 12-volt battery the TopperEZLift adds 17.5 inches of additional height and provides added space for whatever you may need. Made in the U.S. and designed to fit all pickup makes and models.
A.R.E. Accessories
303.481.1333
GM Accessory Mounts
Longhorn Fab Shop Center Console Inserts
Every Duramax owner knows that there's no good place to mount switches in the truck. Long Horn Fab Shop's Stainless Steel Duramax center console switch panel solution gives GM owners a great mounting location that looks classy and factory. Ships with screws and drill bit designed specifically for plastic to make sure this switch panel never comes loose on hot summer days but is still easy to take on and off as you add more accessories. Includes a dual USB charging port and 12V adapter for easy plug and play installation.
Long Horn Fab Shop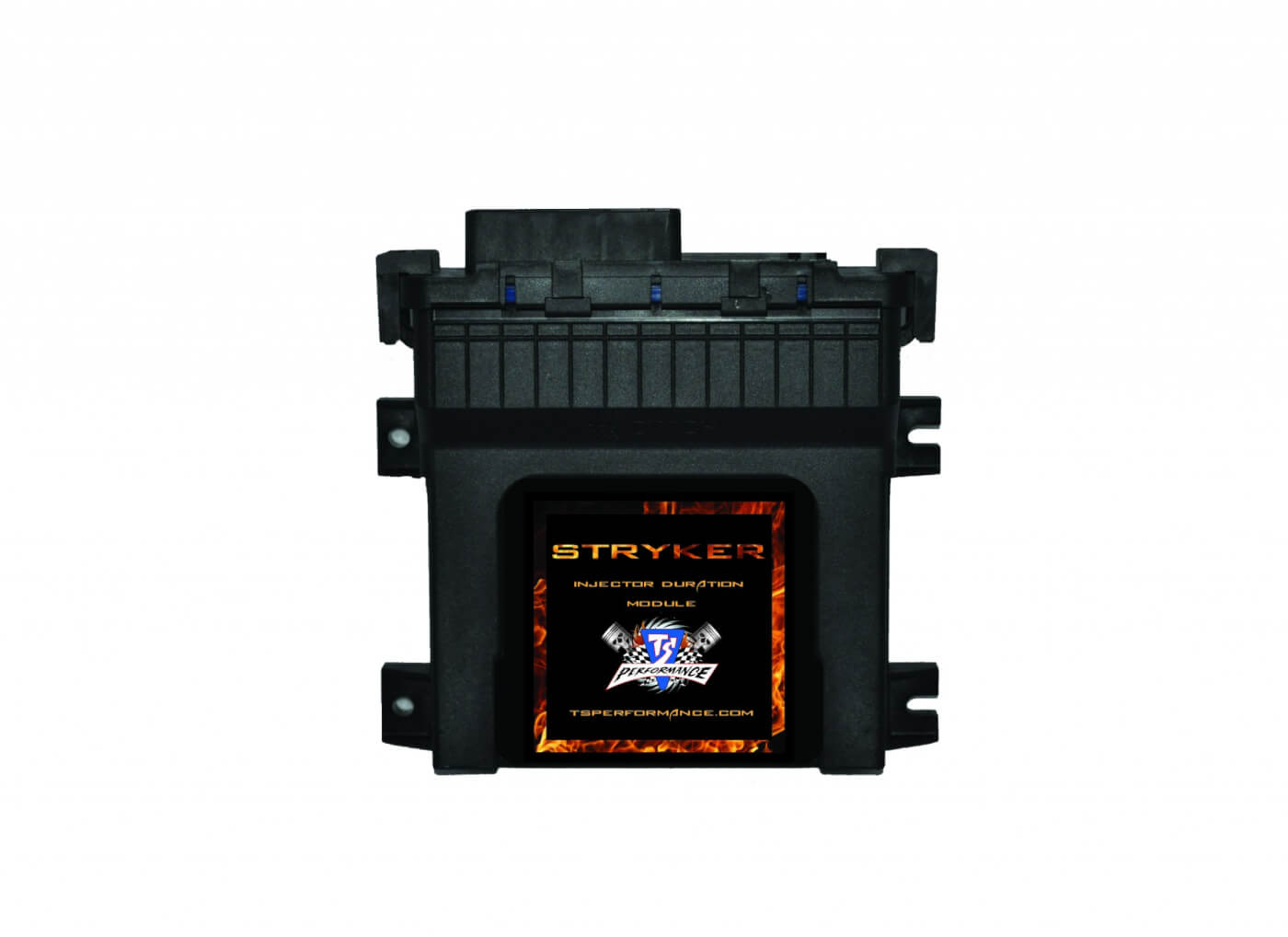 EcoDiesel Performance
TS Performance 2014-2016 EcoDiesel 3.0L Stryker
Get more power and fuel economy out of the 2014 to 2016 Ram 1500 and Jeep Grand Cherokee with TS Performance's EcoDiesel 3.0L Stryker Module. The Stryker will connect to the injector harness on the engine and adds power based on engine load. No need to remove the exhaust filters or EGR system.
TS Performance
270.746.9999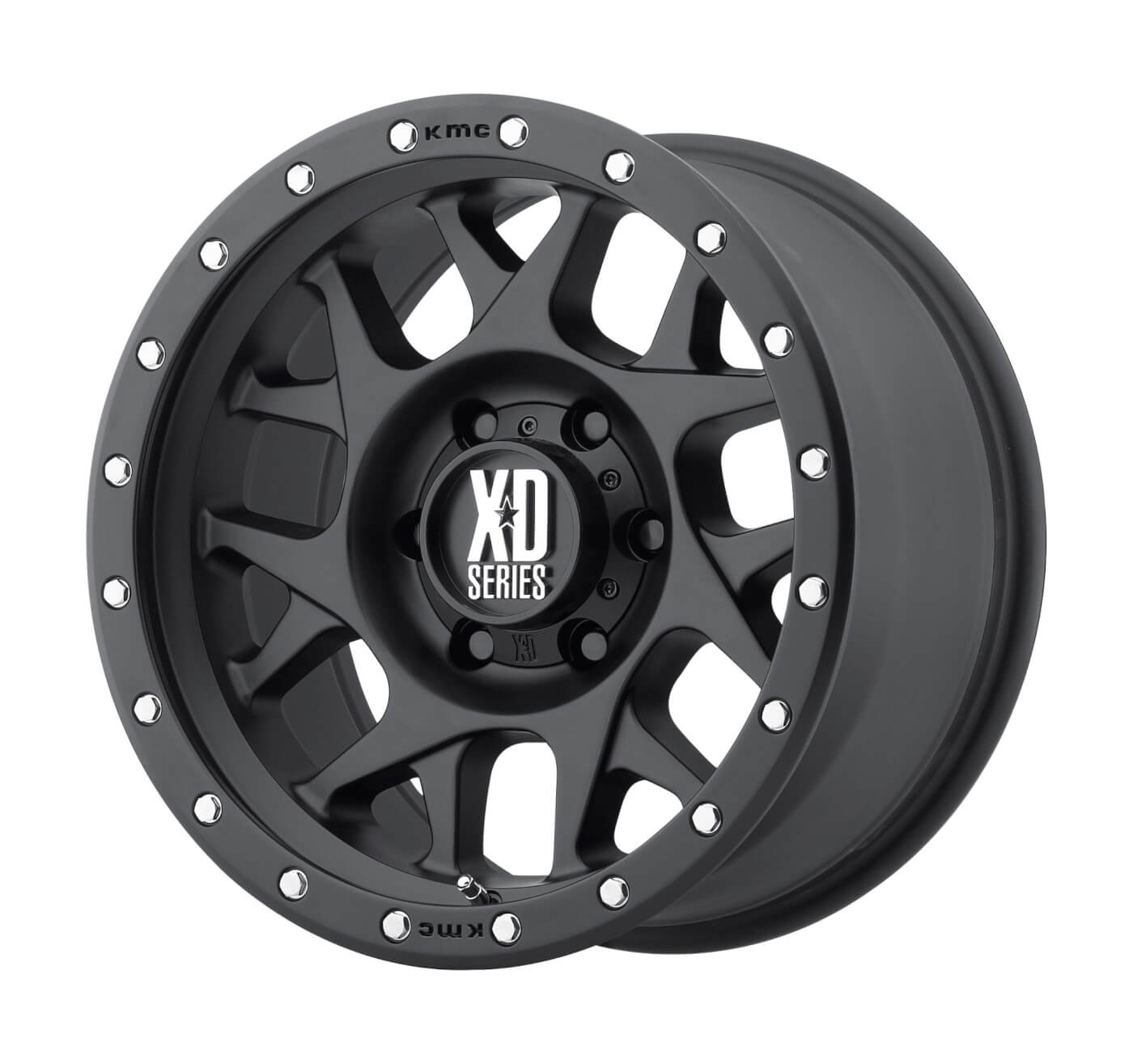 Forged Style
KMC Wheels XD Forged Series
The New XD Forged Series are built with lightweight 6061 forged aluminum for superior strength. The XD Forged Series are fully customizable in both fitment and finish, as well as featuring XD's new two piece Pro Cap system. 100% built in the USA. Available in 22×12-inch and 22×14-inch sizes with many other styles available.
KMC Wheels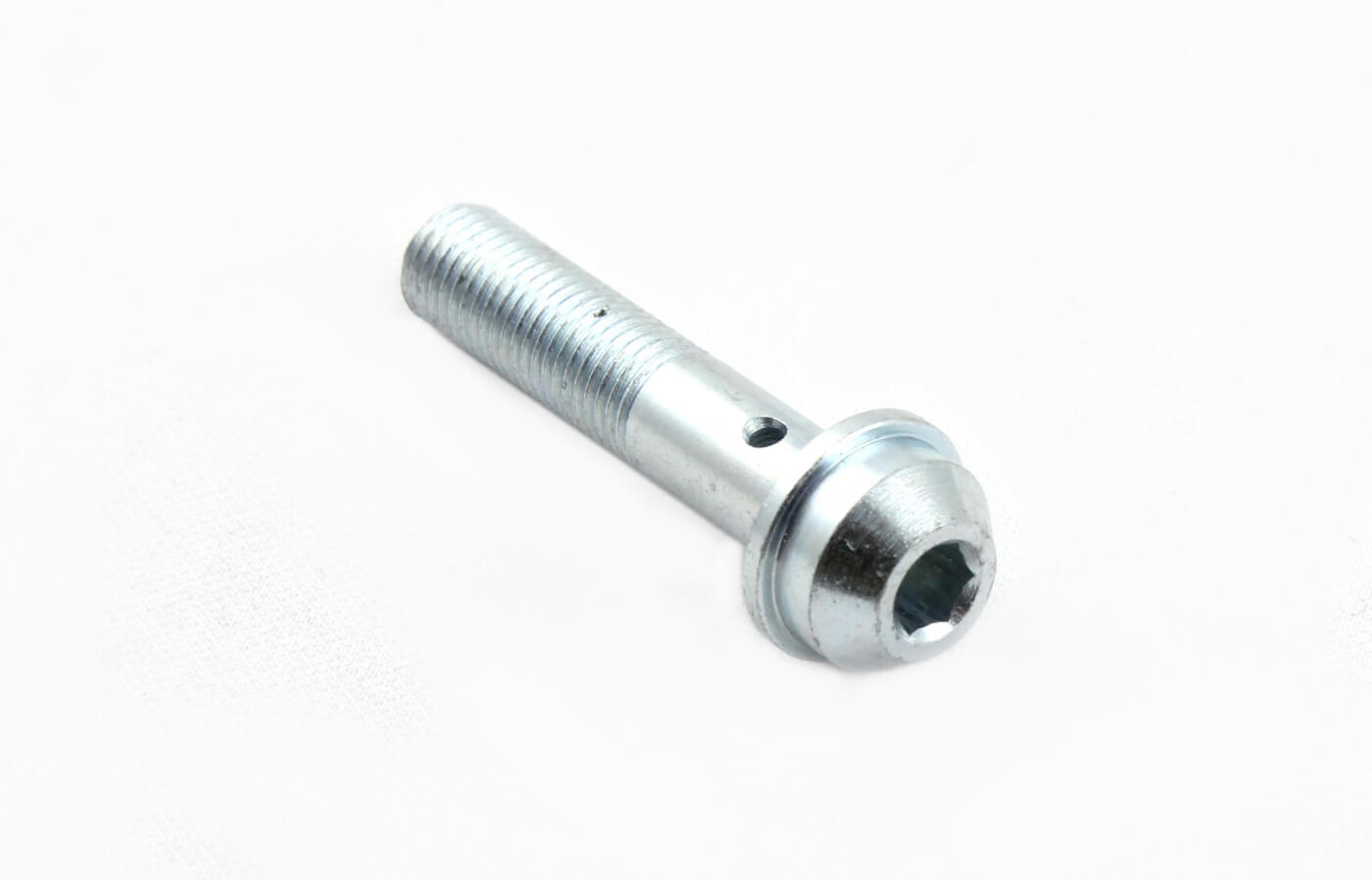 Duramax Fuel Hardware
MA Heavy Duty LB7 Injector Return Line Bolt
With the shallow head on the stock LB7 injector return line bolts, it's common for the head to round out during removal. The Merchant Automotive Heavy Duty LB7 Injector Return Line Bolt has been redesigned to allow nearly double the tool engagement. Proper engagement of the Allen wrench is crucial for accurate torque during reassembly to avoid a fuel leak at the return line fitting. The unique head shape offers the needed strength while maintaining proper clearance on other engine components.
Merchant Automotive
616.772.9551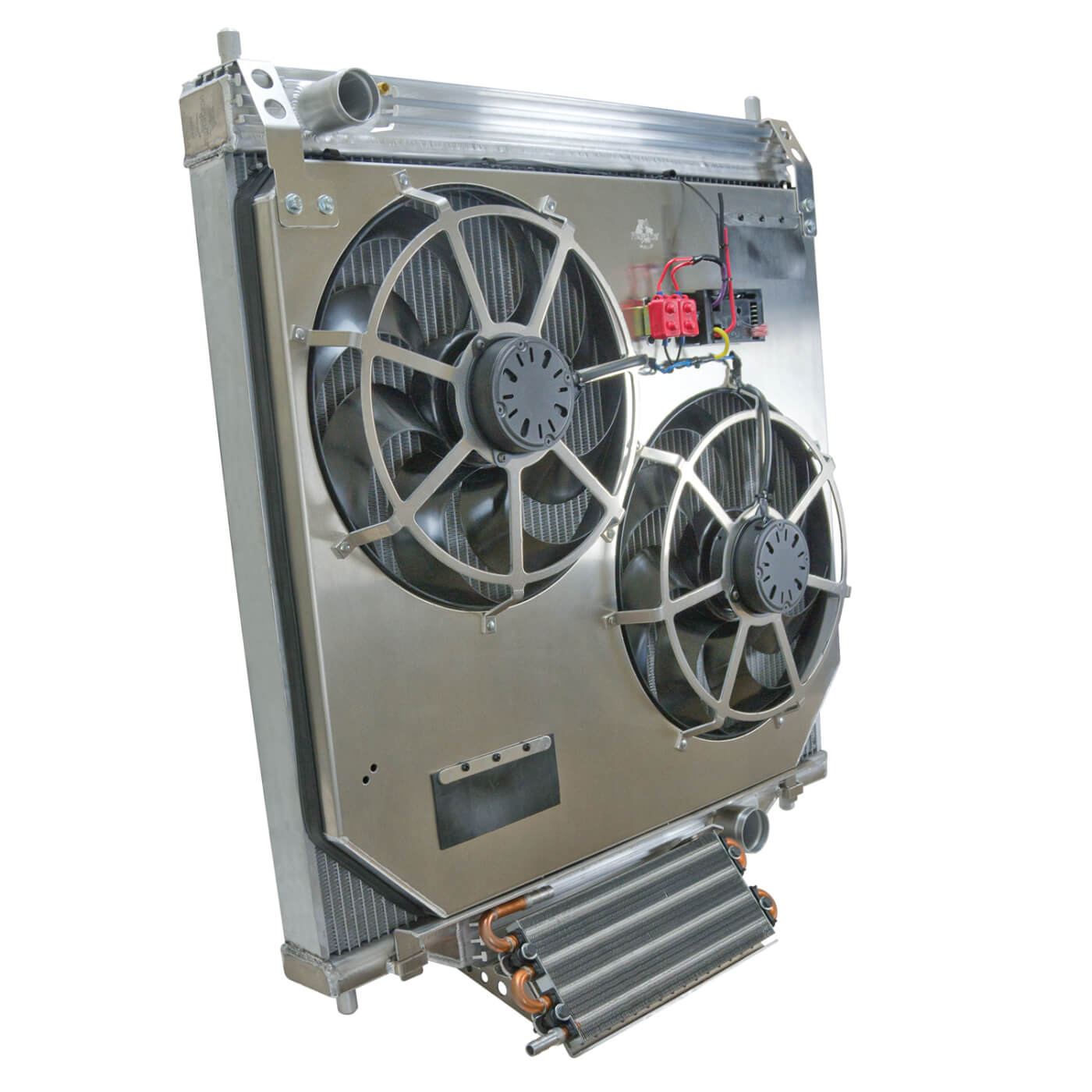 Cool Runnings
Flex-a-lite Aluminum Radiator and Dual-electric Fan System
Flex-a-lite's radiator and fan assembly for the '04 to '07 Ford Super Duty pickup equipped with the 6.0L Power Stroke replaces the stock belt-driven fan and shroud, eliminating more than 20 pounds of weight from the engine. The radiator increases coolant capacity in the core by 16 percent, and it's hand welded to the side tanks to withstand additional engine pressure buildup that can cause the stock radiator side tanks to blow out. Additional performance benefits include quicker engine warm up, cooler air conditioning output, improved horsepower and better fuel economy. Optional transmission cooler is also available which mounts to the bottom of the combo.
Flex-a-lite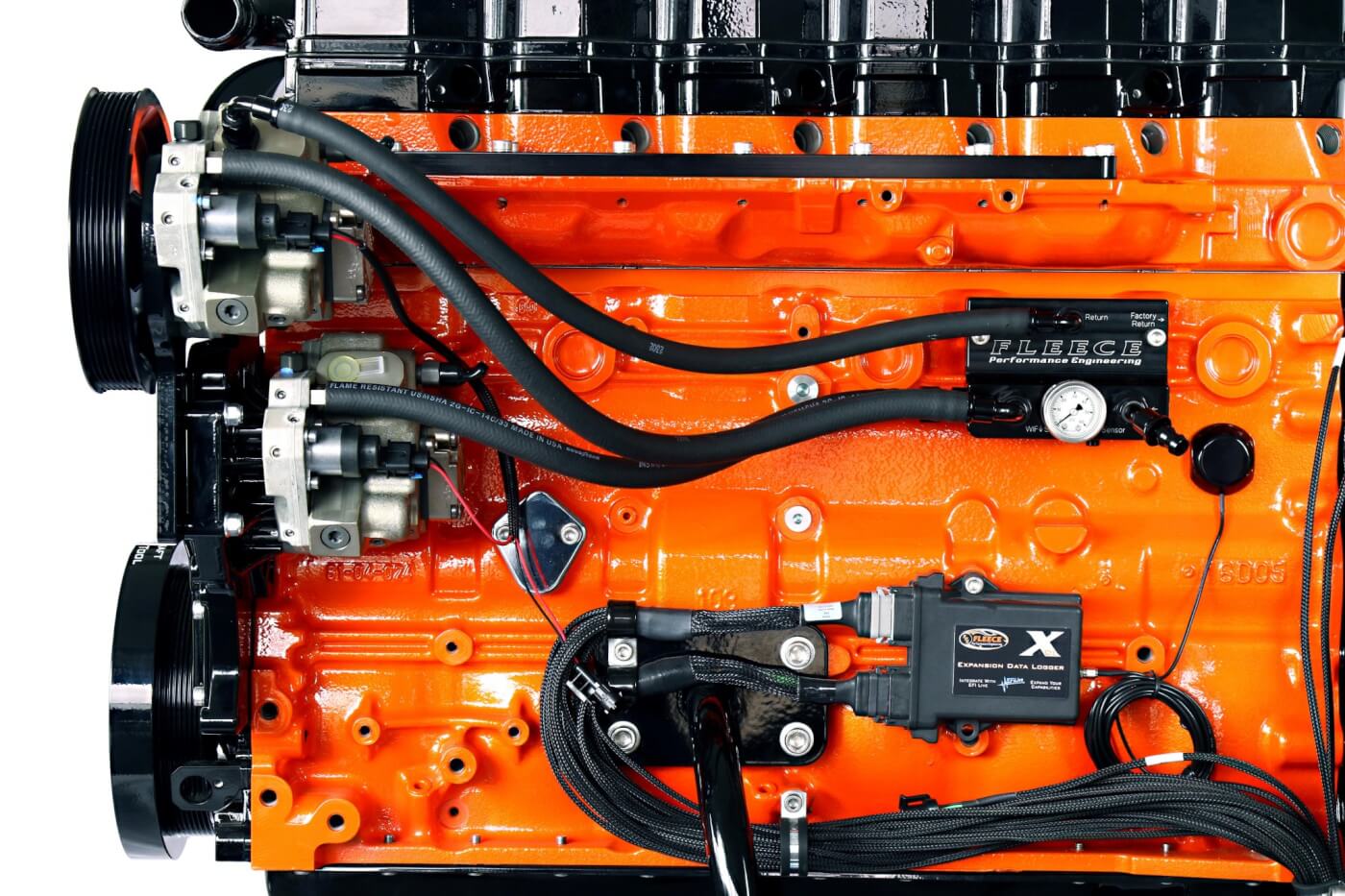 Dual CP3 Manifold
Fleece Performance Engineering's Cummins Fuel Distribution Block
If you have an aftermarket fuel filtration system and dual CP3 pumps, Fleece's Cummins fuel distribution block will allow you to get rid of your unnecessary factory fuel filter and give you a convenient and clean location to route your feed and return lines plus two 1/8 NPT pressure ports for a sensor or gauge. The Regulated Return Fuel Distribution block improves on the original design with an integrated high flow pressure regulator. For more info: call Fleece.
Fleece Performance Engineering
855.839.5040