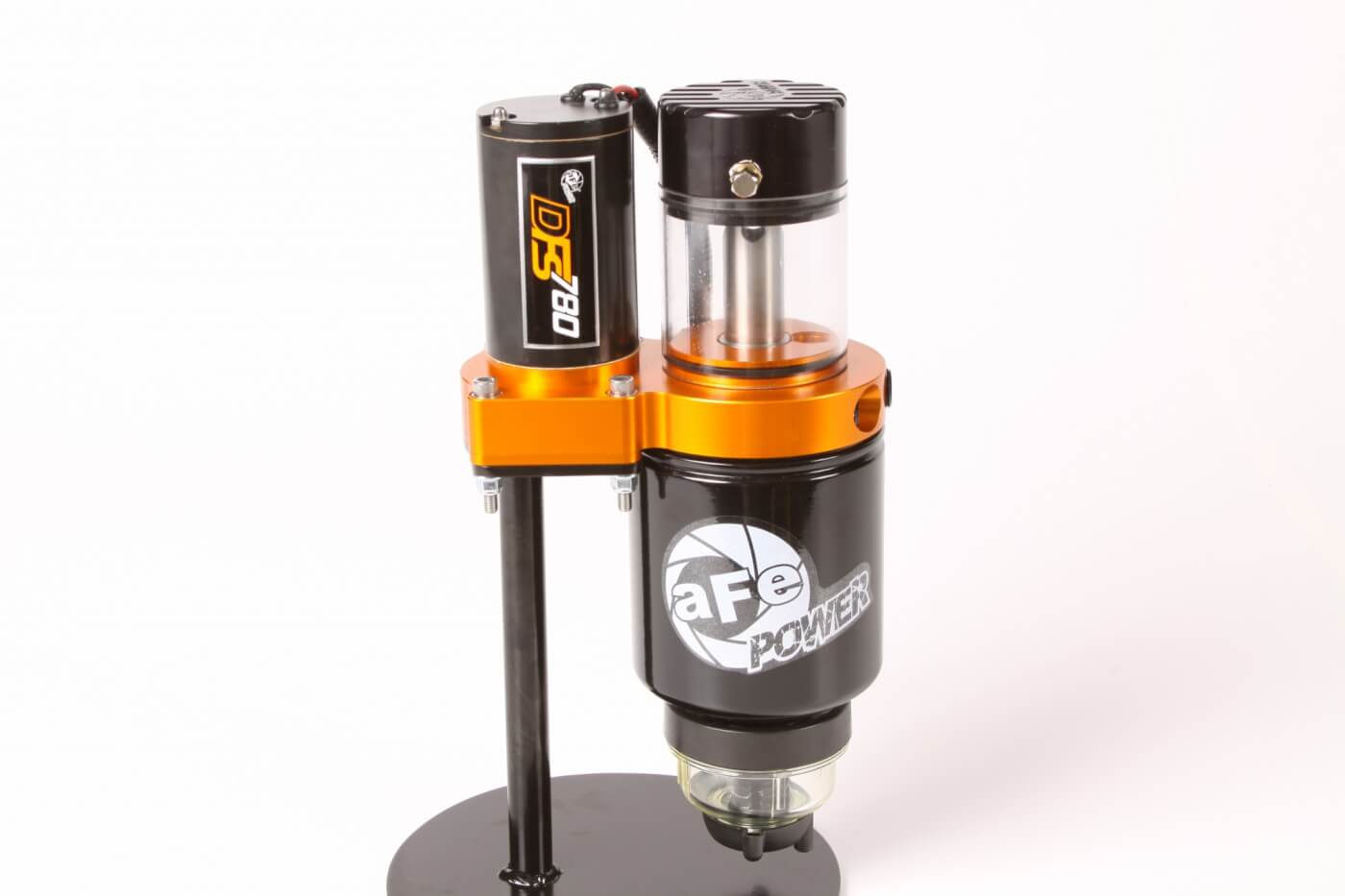 More

Fuel
aFe Power DFS780 Series Diesel Fuel System
The aFe Power DFS780 Diesel Fuel System works in conjunction with your factory fuel filter for cleaner fuel and boosts fuel pressure to ensure constant availability for the high-pressure transfer pump. For Dodge and Ram, this system is designed to eliminate weaknesses found in other fuel transfer systems, improving throttle response and horsepower at all RPMs.
aFe POWER
951.493.7100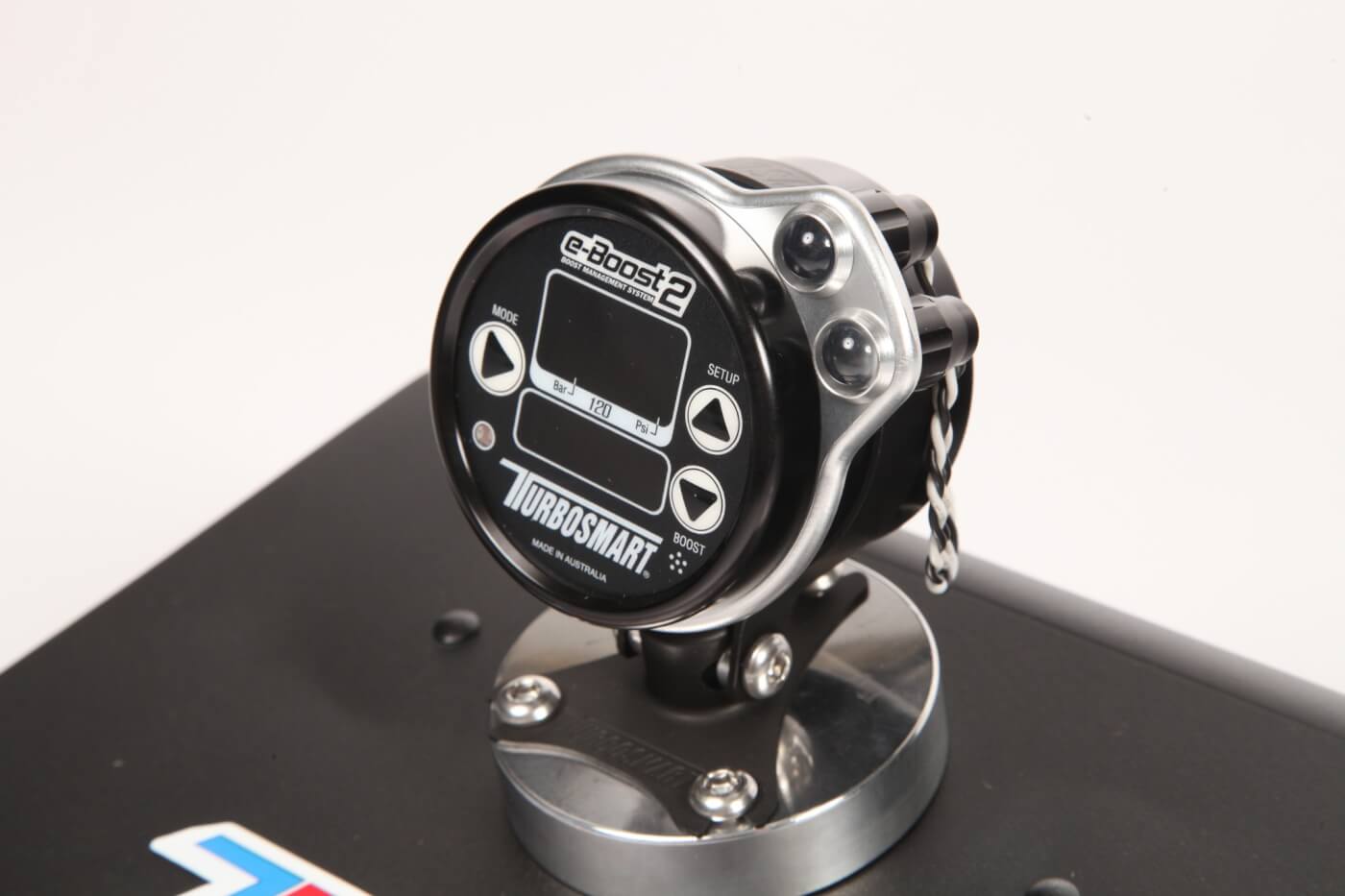 Smart

Boost
Turbosmart eBoostHP Electronic Boost Controller
Capable of handling up to 120 PSI, Turbosmart's eBoostHP can manage shift/warning lights based on boost pressure and RPM. This boost controller can handle up to six boost groups which can be correlated to gear, RPM, or elapsed time—plus an auxiliary output such as methanol or nitrous injection—all packed into a self-contained billet housing.
Turbosmart/3pConnect
909.476.2570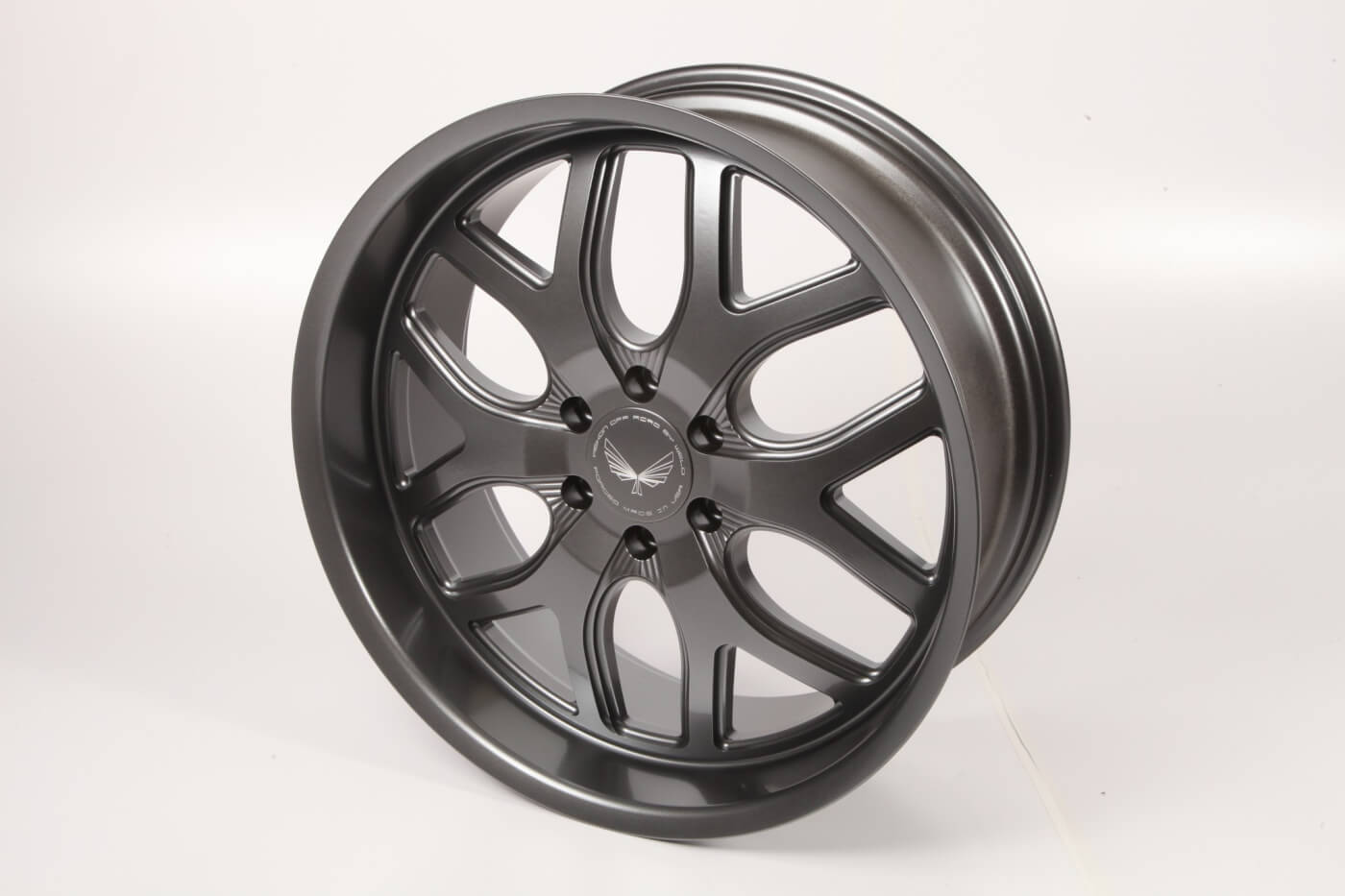 New

Shoes
REKON Copperhead Wheel
From the REKON Off-Road and Truck brand, the REKON Copperhead's lightweight one-piece design and durable forged alloy is promised to meet maximum performance on-and-off road. Coated with WELD's nano-ceramic Advanced Tactical Coating for all season protection, the Copperhead will be available in 20-inch and 22-inch diameters with varying widths from 8.5-inch to 12-inch.
WELD
800.788.9353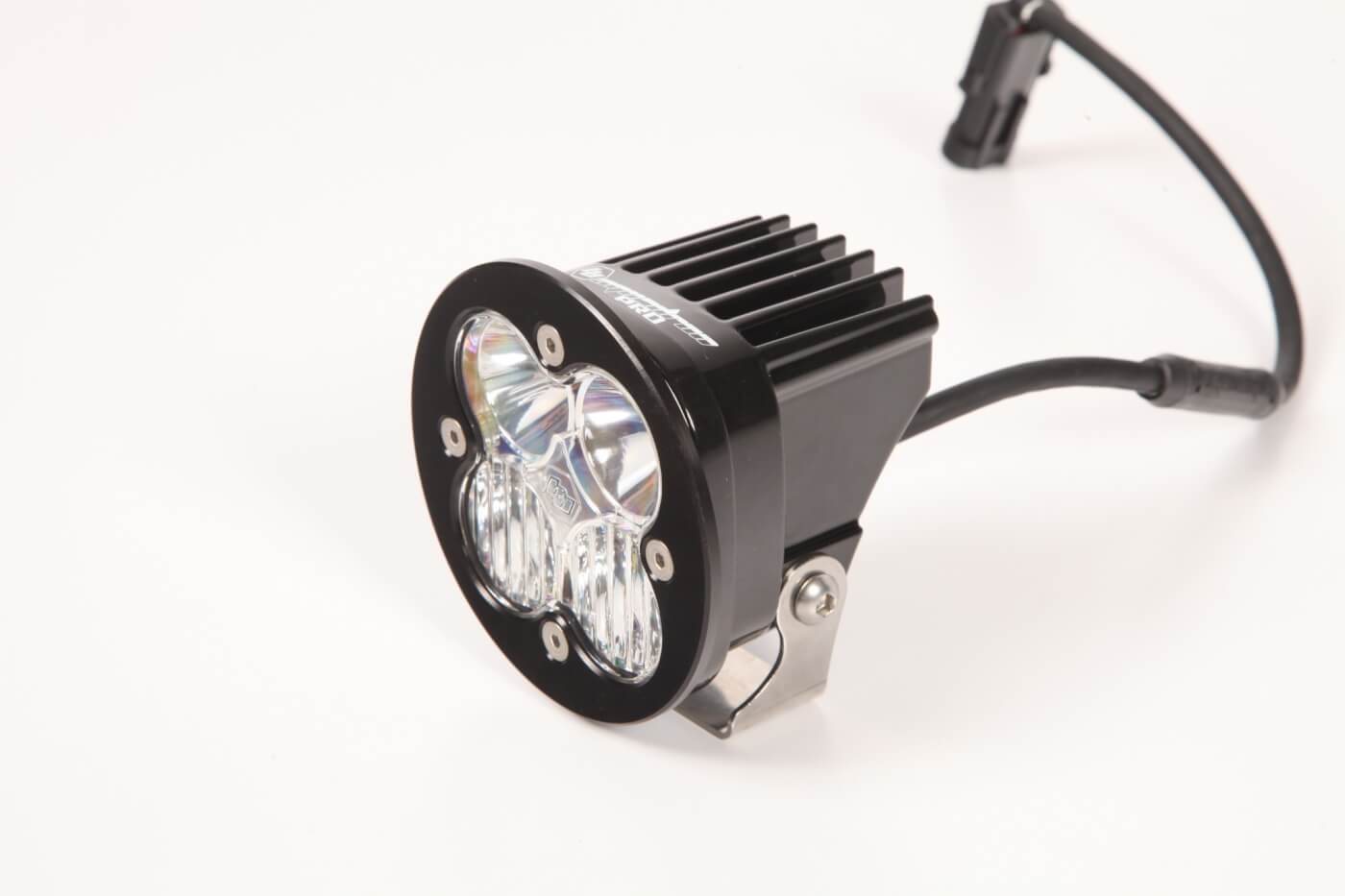 4,300 Lumens
Squadron-R Pro, LED Driving/Combo
Utilizing 4 Cree XM-L2 LEDs, the Squadron-R Pro offers 4,300 lumens and a light weight design— making it ideal for visibility on rough terrain. With nearly 50,000 hours of auxiliary LED light, the Squadron-R Pro offers driving/combo, wide cornering, spot, and flood patterns to meet any situation.
Baja Designs
760.560.2252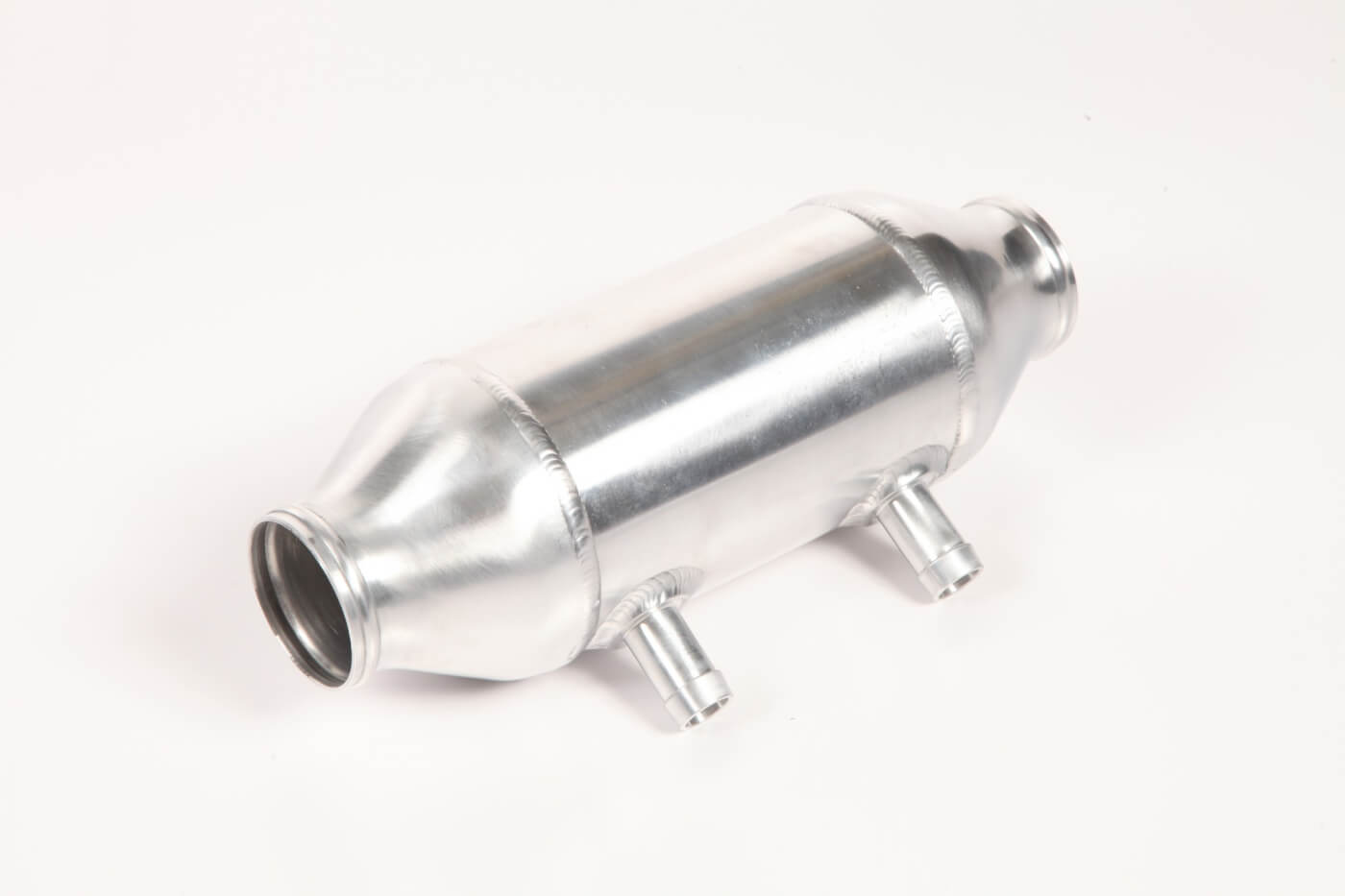 Inline

Cooling
Barrel Intercooler
Designed for drag and street applications, the C&R Liquid to Air Barrel Intercooler displays a radical cylindrical shape, providing maximum cooling. Applicable for engines producing up to 1400 HP and available in seven sizes, the Barrel Intercooler uses a low temperature radiator and water pump, offering a stable intake air charge for increased HP.
C&R Performance
704.799.0955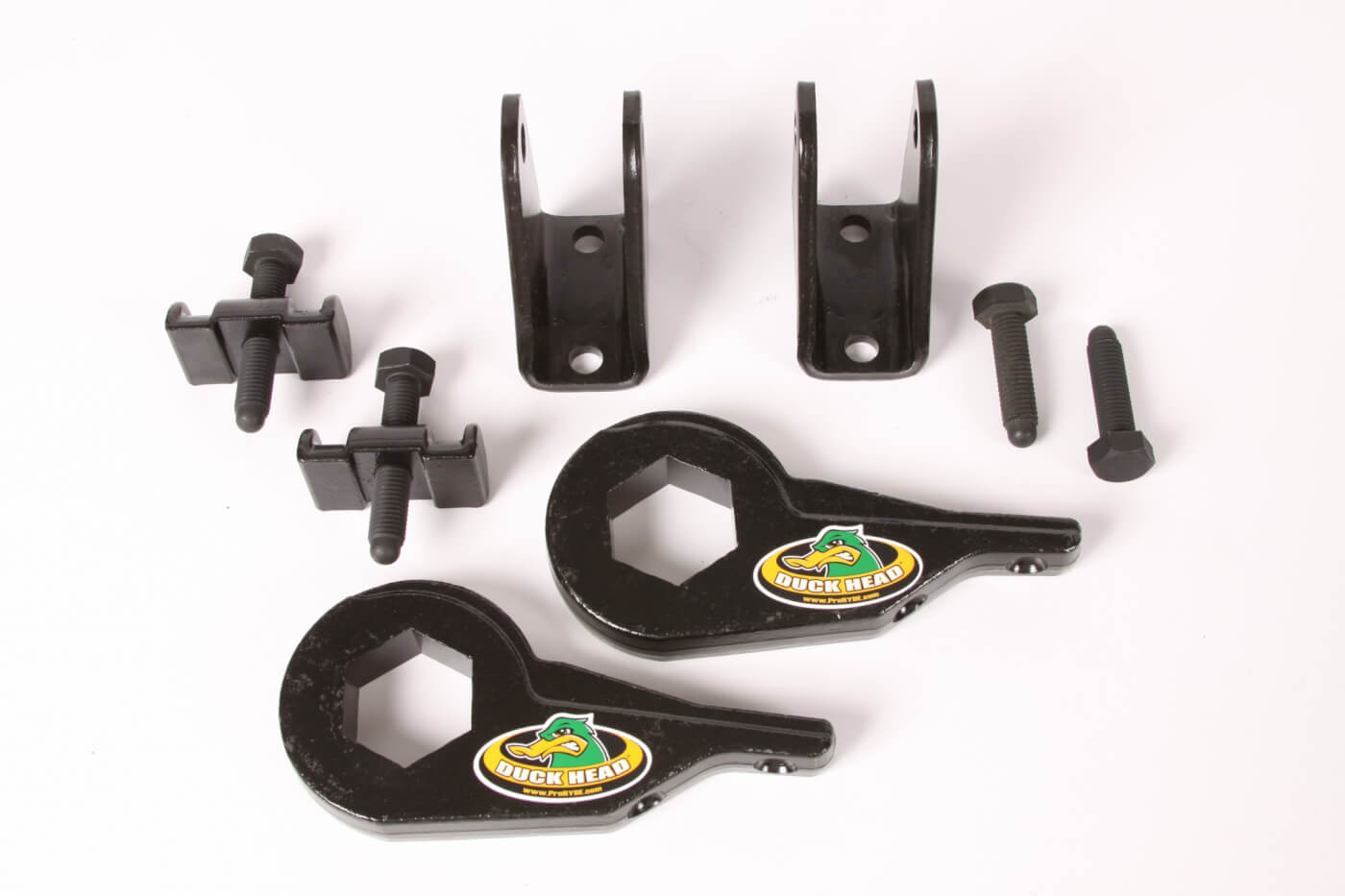 Keep It Level
Patented Torsion Key System
ProRYDE's forged Torsion Keys have been reshaped to allow the highest on-vehicle range of adjustment. Perfect for meeting the demands of front loads, each kit comes complete with forged replacement adjuster brackets and bolts. Powder coated to increase durability, the Torsion Key System increases ground clearance without requiring replacement of OEM shocks.
ProRYDE Suspension Systems
888.813.7933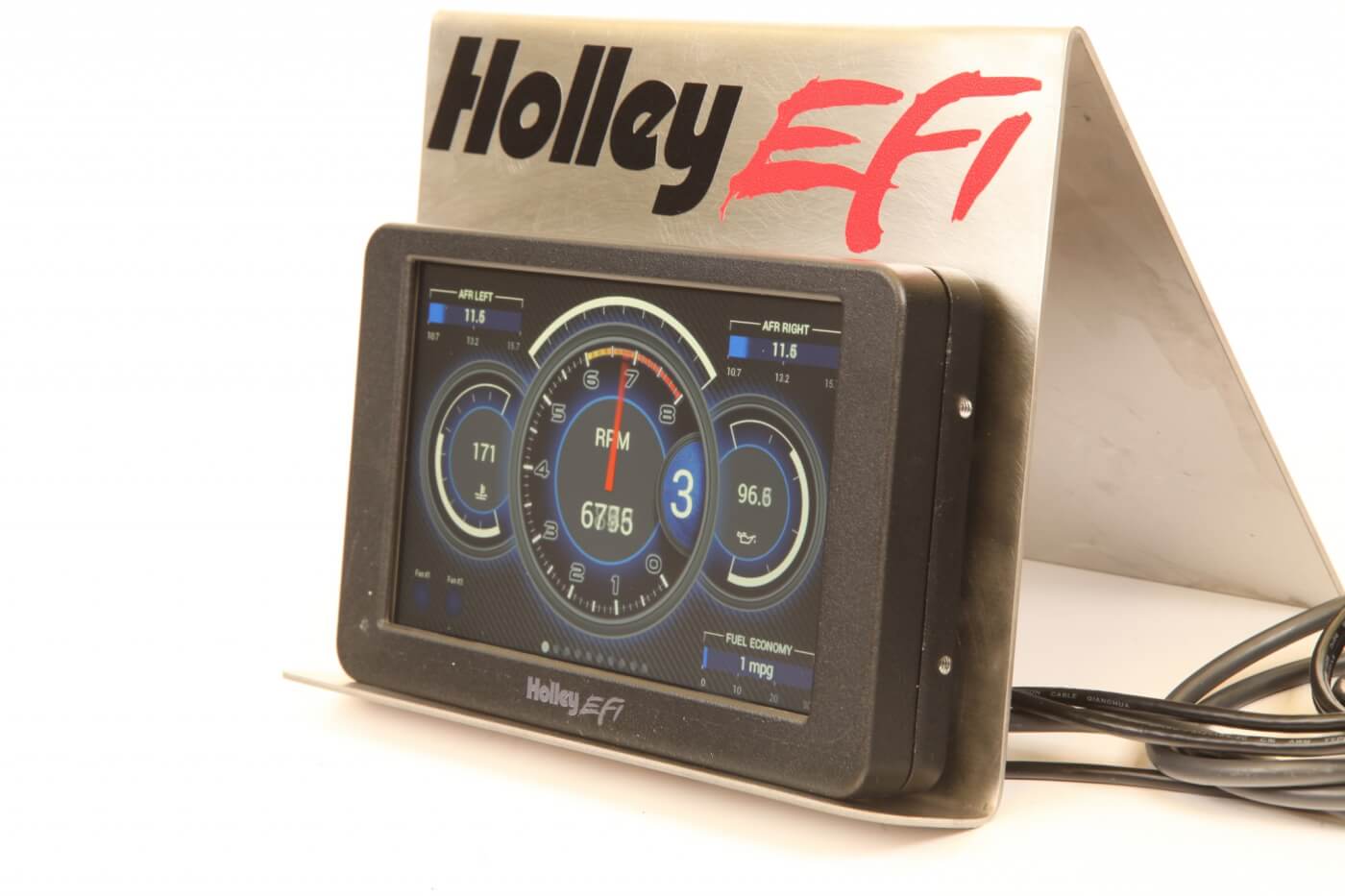 Race Cluster
Holley Standalone Race Dash
This stand-alone digital dash works with almost any engine. Ideal for JR dragsters, racers, and show winning roadsters to daily drivers, this system offers instant feedback. This system offers all the strengths of Holley's EFI Digital Dash for any application that requires state-of-the-art data acquisition.
Holley Performance Products
270.782.2900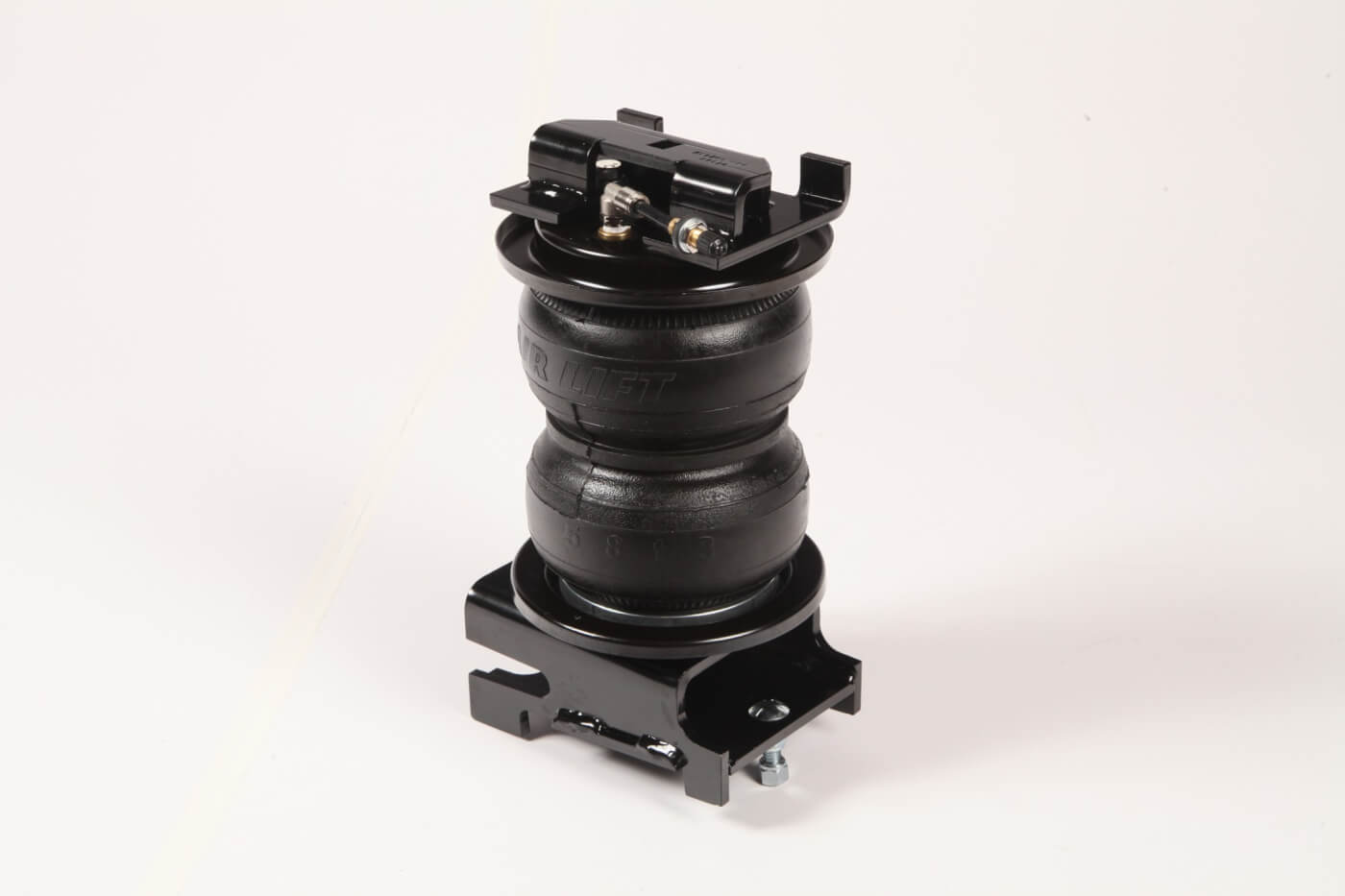 Level Load
2015 Ford F-450 Load Lifter Ultimate P/N 88349
This load support product for the F-450 Super Duty Pickup gives the truck an additional 5,000 pounds of load carrying capacity. Adjustable up to 100 psi, spring pressure is controlled through airline tubing that connects to the most convenient spot on your chassis. Air Lift technology lessens sway, bottoming out, and levels headlights and wheels for improved breaking and steering even as it ensures more even tire wear.
Air Lift Co.
800.248.0892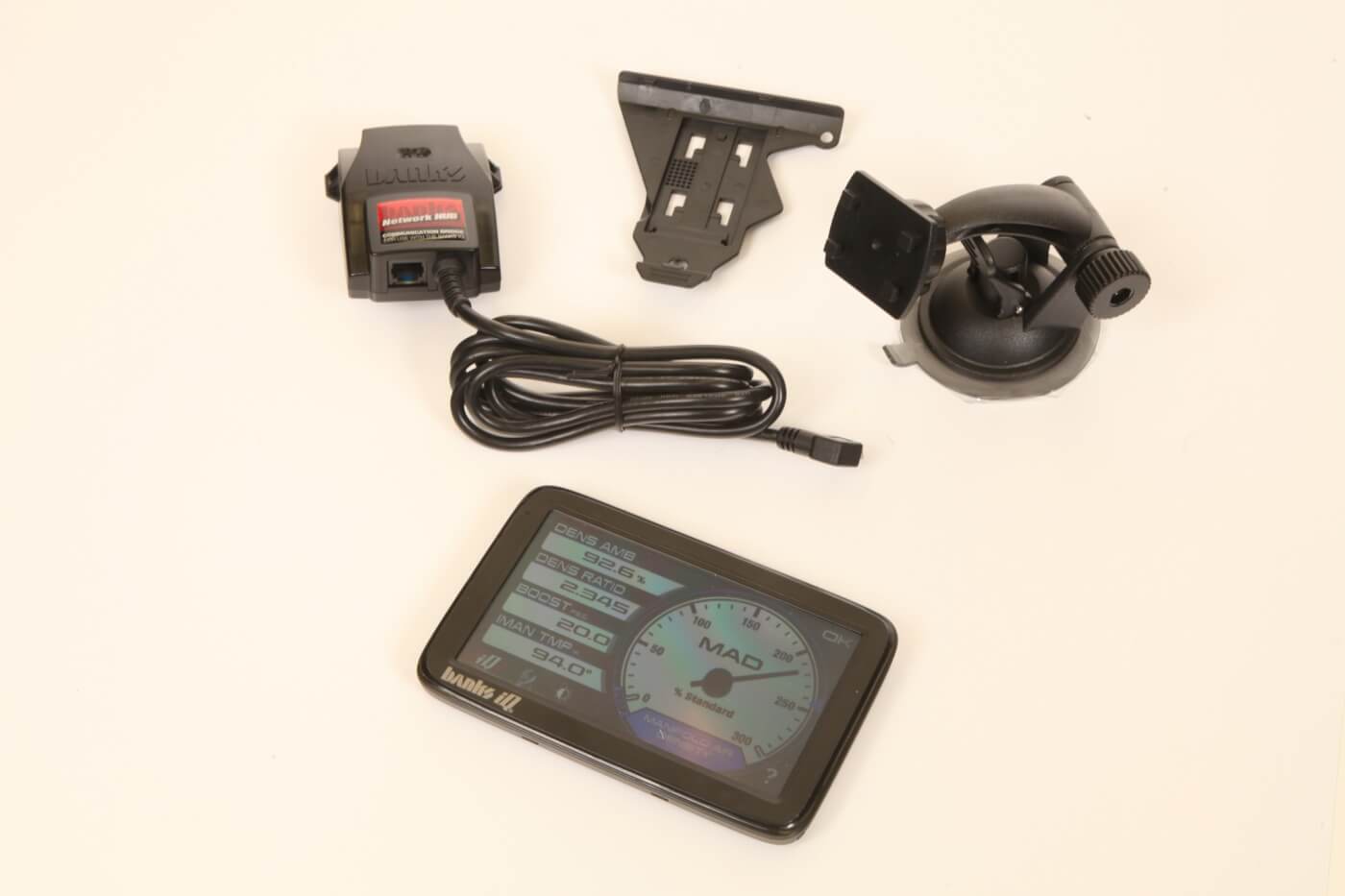 Loaded Display
Banks iQ 5-in with iDash Software
The Banks iDash measures and displays intake manifold air density to facilitate the optimization of air intakes, injectors, intercoolers and other mods in relation to fuel/air ratio. Featuring backup camera, Bluetooth, GPS, and SD Cardslot—the Banks iQ does more than monitor performance.
Banks Power/Gale Engineering
800.Get.Power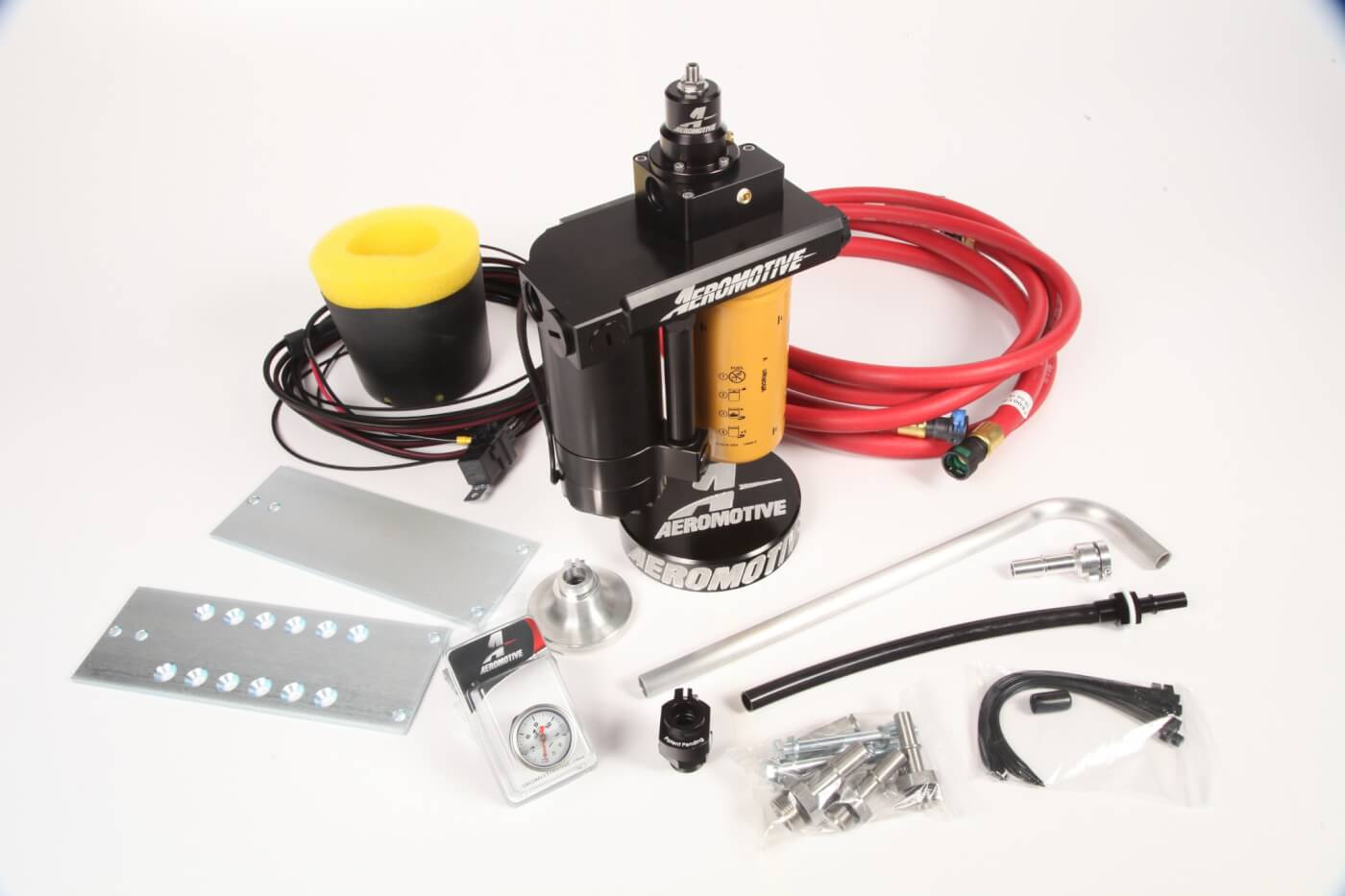 Under

Pressure
Diesel Lift Pump
With a flow-through design, fail-safe valve, and brushless motor design, the Aeromotive lift pump was designed to solve ¼ tank issue, motor shaft seal failures, and pressure control issues. A single Caterpillar 1R-0750 2-micron filter model simplifies design and lowers filter cost while the standard filter head thread promises that you can use the filter of your choosing.
AeroMotive Inc.
913.660.7300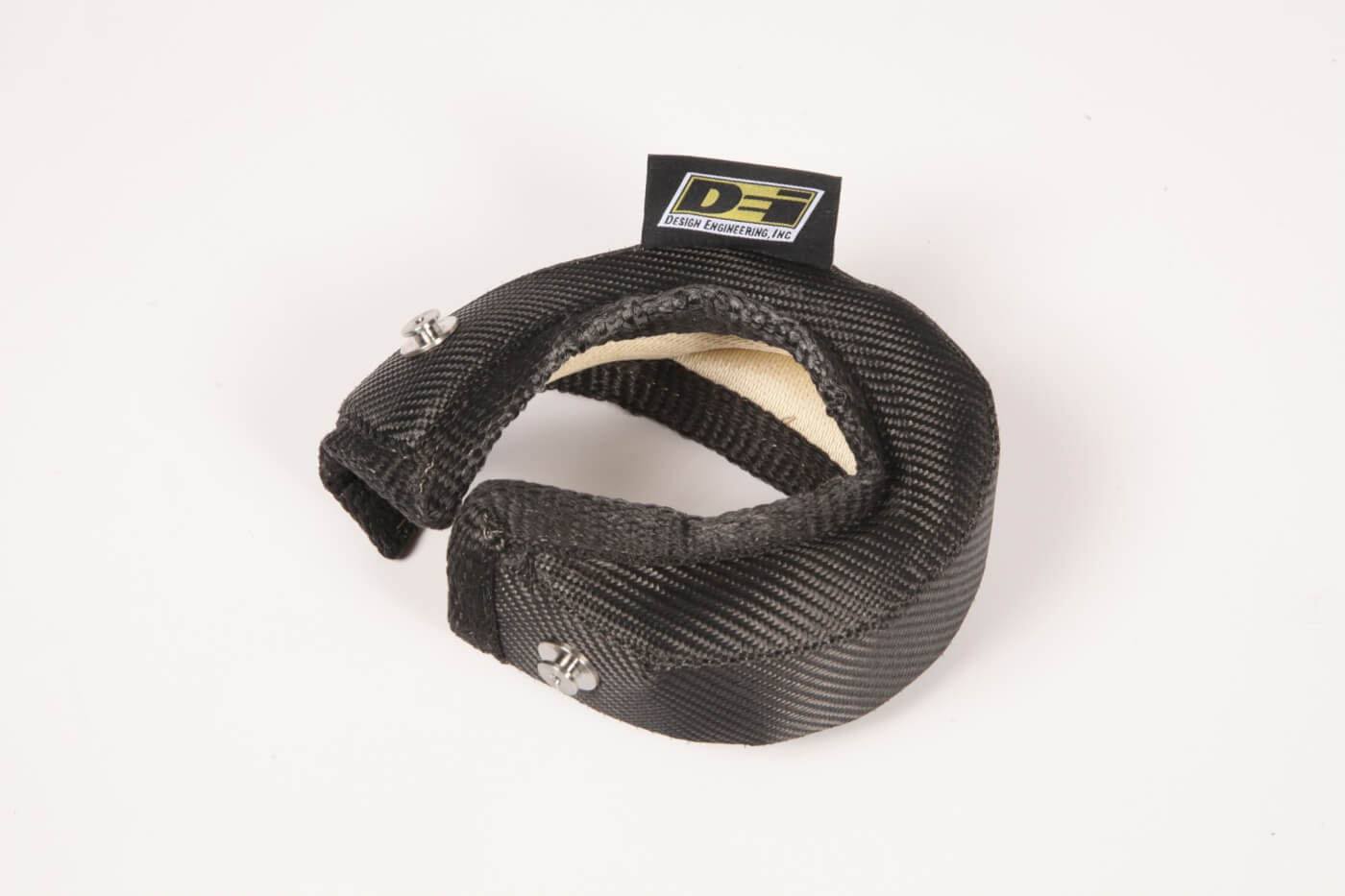 Warm Blanket
Onyx Turbo Shield Kit
DEI's Turbo Shield Kit utilizes a dual-layer design with an outer edge of surged stitching and stainless steel hardware. While the outer layer features heat-treated glass fiber impregnated with aluminum, formed into a tight weave for durability and strength, the inner material is a high-temperature fabric able to withstand up to 1,350 F.
Design Engineering Inc.
440.930.7940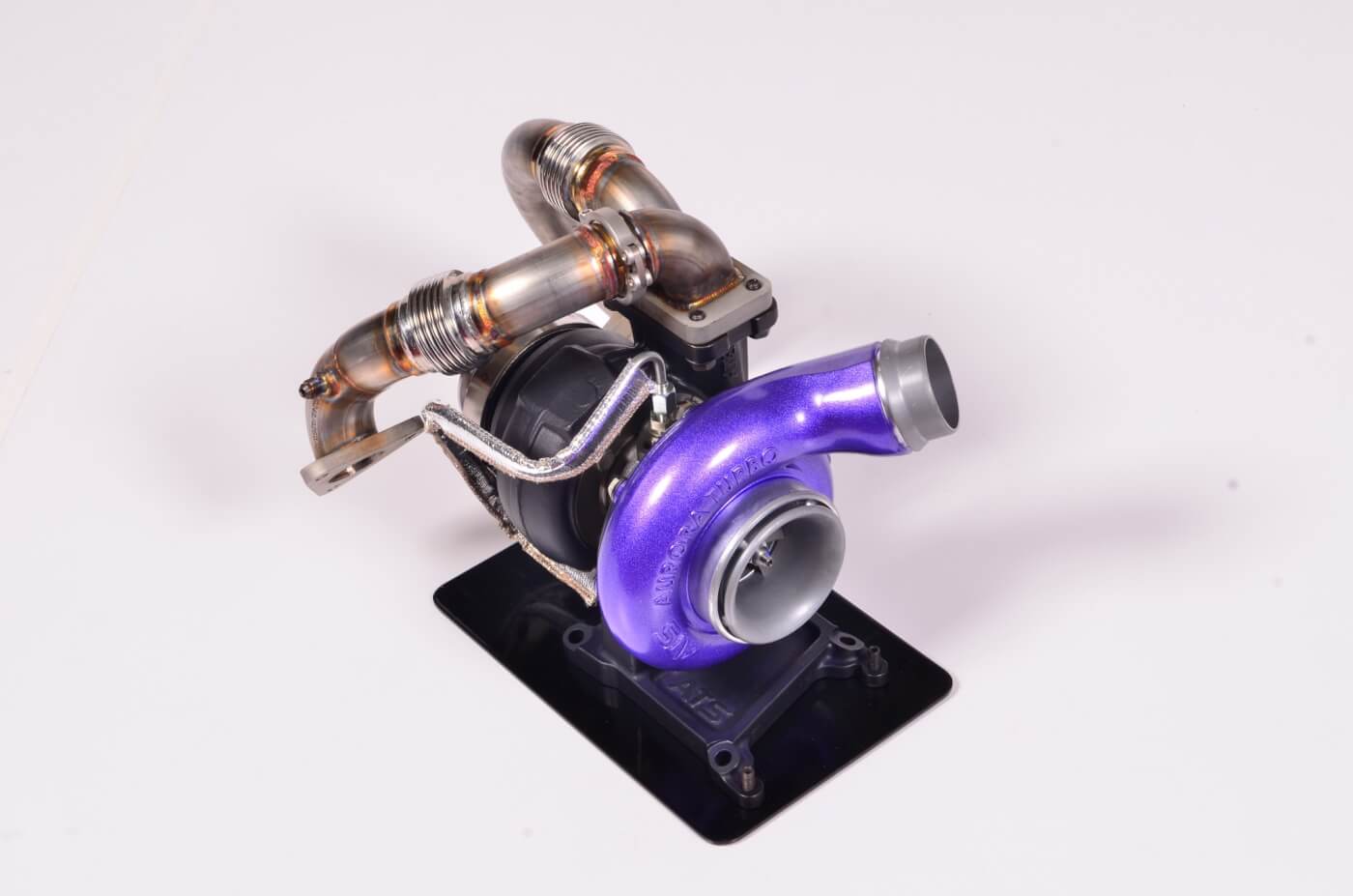 Hi-Po Hair Dryer
ATS Aurora 4000 Scorpion Turbo Kit
The ATS Aurora 4000 Kit is a true drop-in replacement turbo system for the Ford 6.7 Scorpion—leaving all emission systems intact. Controlling high EGTs and back pressure better than the factory turbo while still spooling similarly and capable of over 700 RWHP, this kit includes Aurora 4000, pedestal, improved up-pipes with heavy duty bellows, as well as all fittings, gaskets, and hardware to complete installation.
ATS Diesel Performance
800.949.6002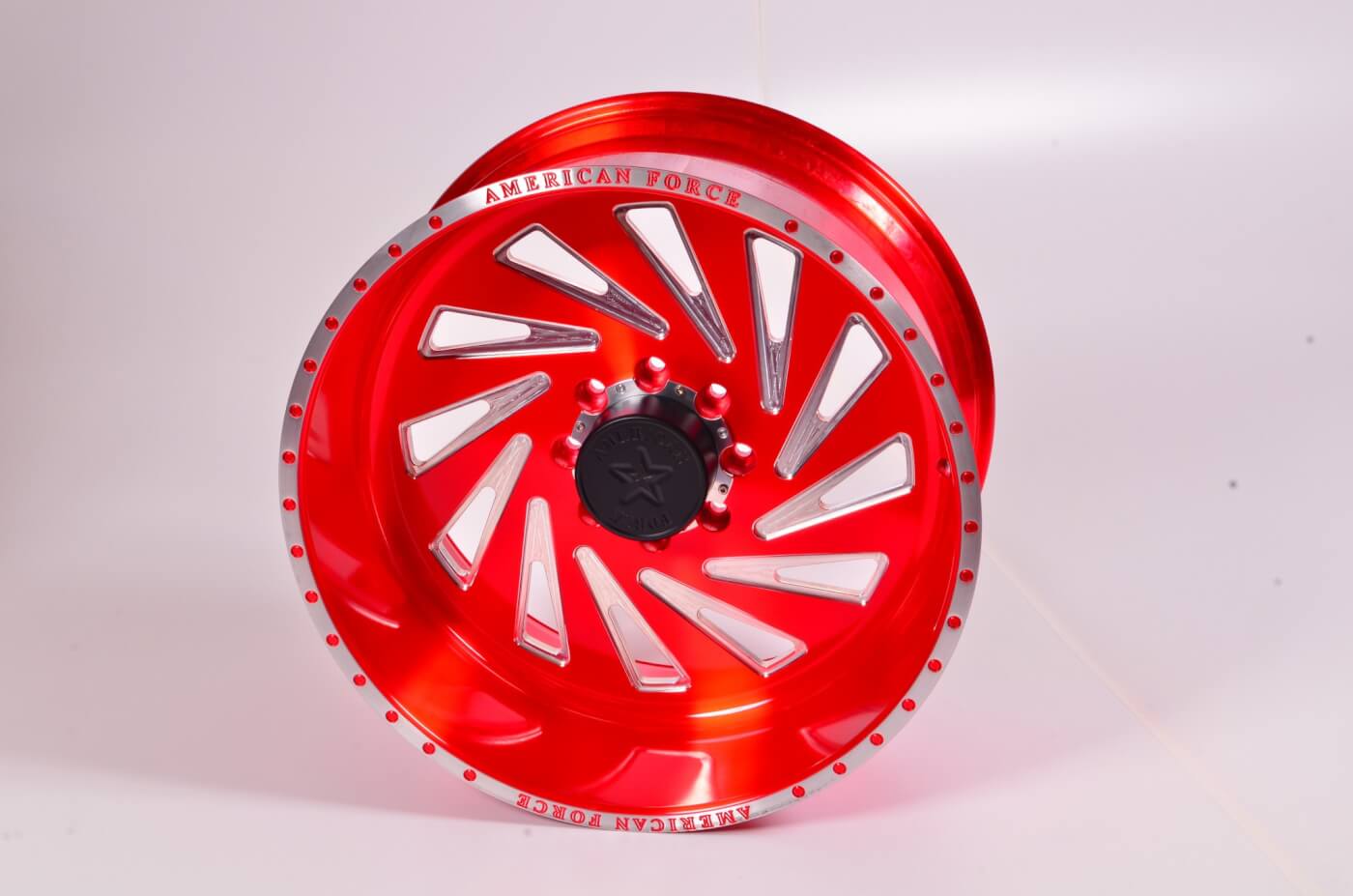 Sick Wheels
Slice – Special Force Series
Custom made Special Force wheels built from 6061 forged aluminum; the Slice offers stylish design without compromising where it matters. With its negative pinwheel-like design, it's easy to see where the Slice earned its name. Available in at 20×9, 20×10, 20×12, 20×14, 22×10, 22×11, 22×12, 22×14, 24×11, 24×12, and 24×14 inches.
American Force Wheels
786.345.6301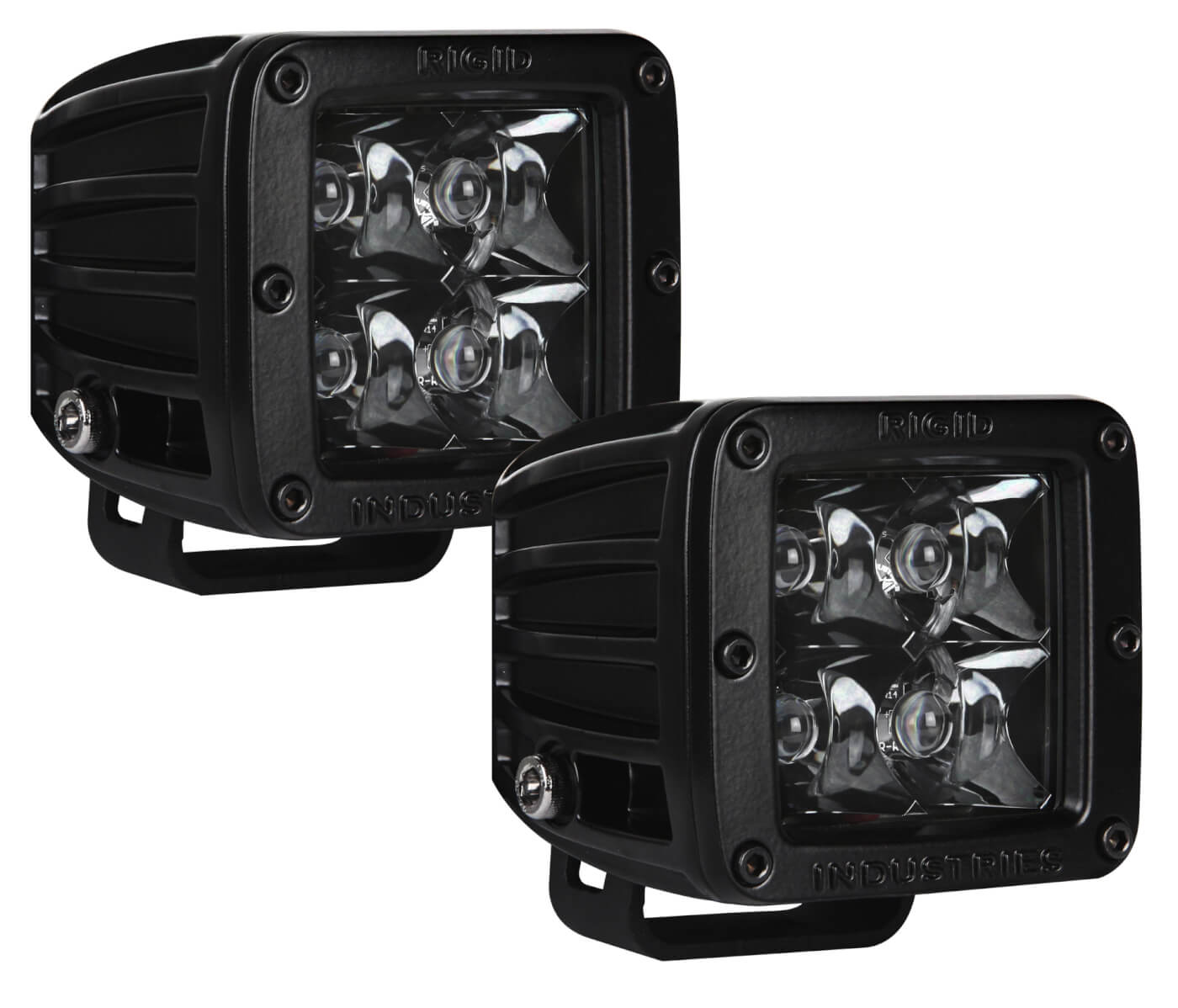 Midnight Sun
Rigid Industries Midnight Edition
Rigid Industries' Midnight Edition features darkened patented Specter Spot Optics to special all-black anodized hardware. With the goal of disappearing during the day and owning the night, these lights are all about stealth.
Rigid Industries
855.760.5337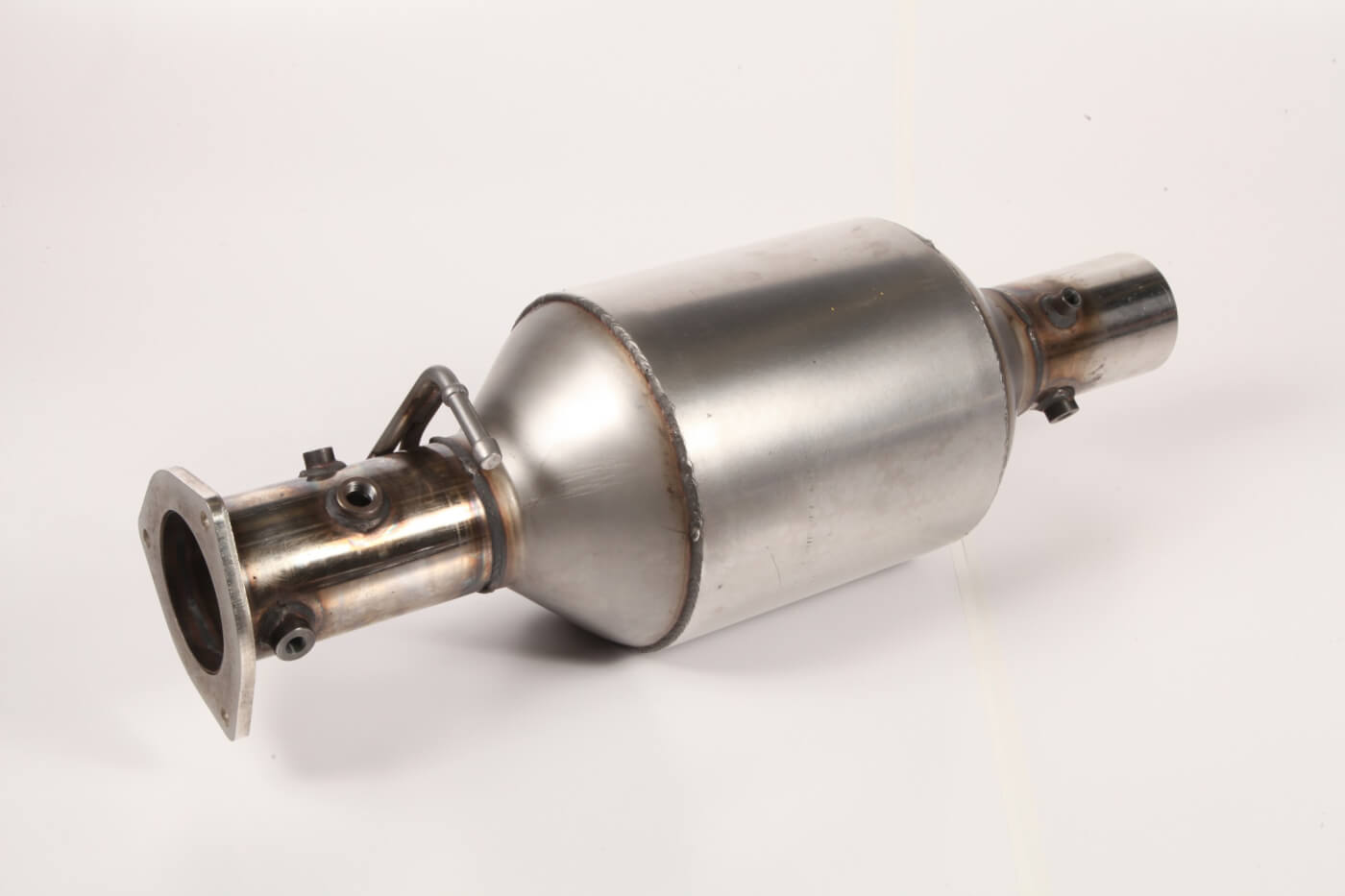 DPF Replacement
Dodge Ram 2500 Diesel Particulate Filter
Designed for easy bolt-on installation, the Ram 2500 DPF is constructed of high quality stainless steel for corrosion resistance and longevity. With an OE replacement-type design, the MagnaFlow filter offers straightforward application engineered to OE fitment and Federal emissions performance requirements.
MagnaFlow
949.858.5900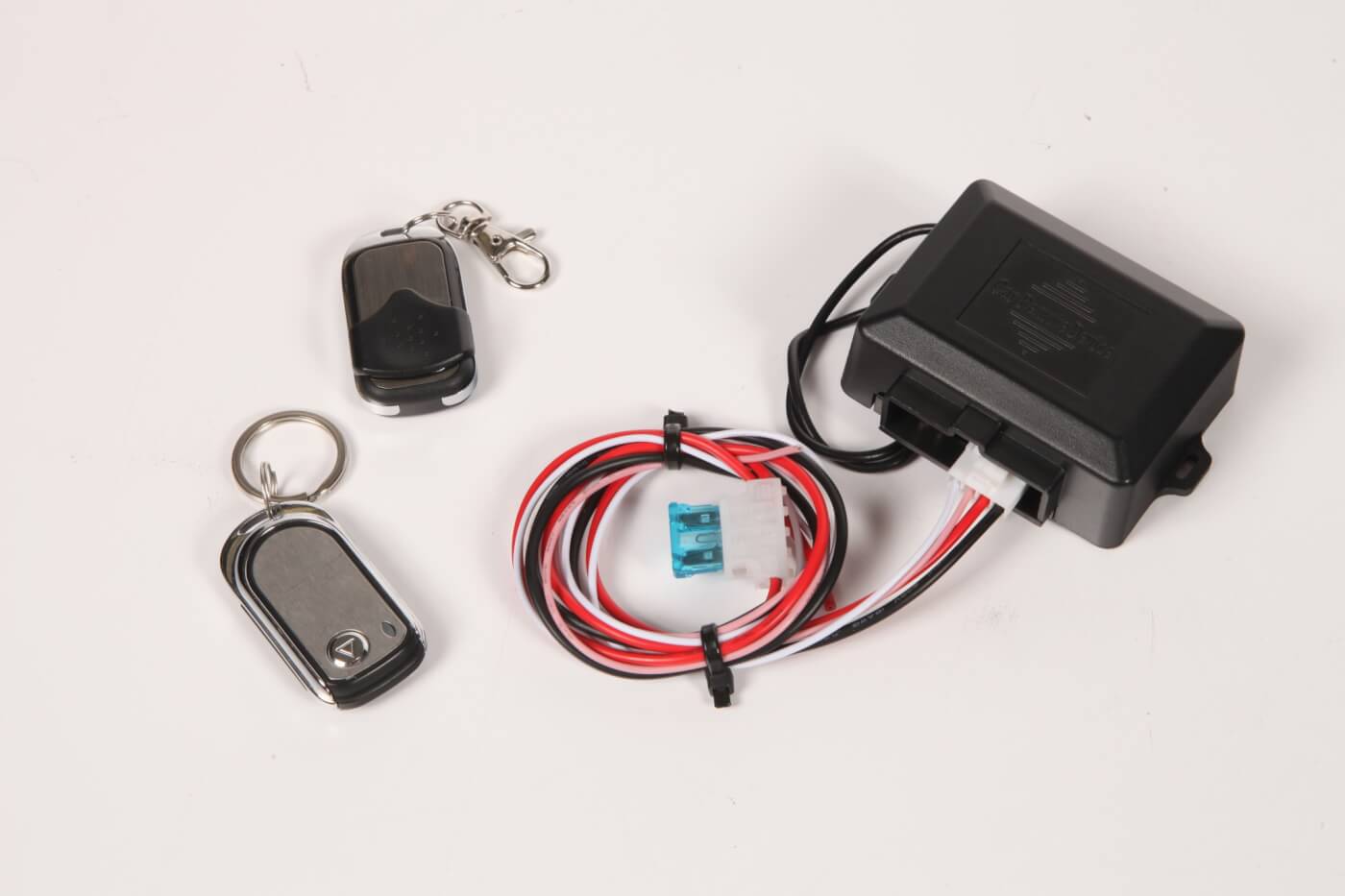 Reach Out and Touch Someone
SNIPER Remote
This single button remote (two included per kit) can be used to honk your horn up to 300 feet away. The SNIPER is also operational for any other 12-volt, vehicular device operable by momentary switch at a maximum of 10 amps.
Kleinn Air Horns
520.579.1531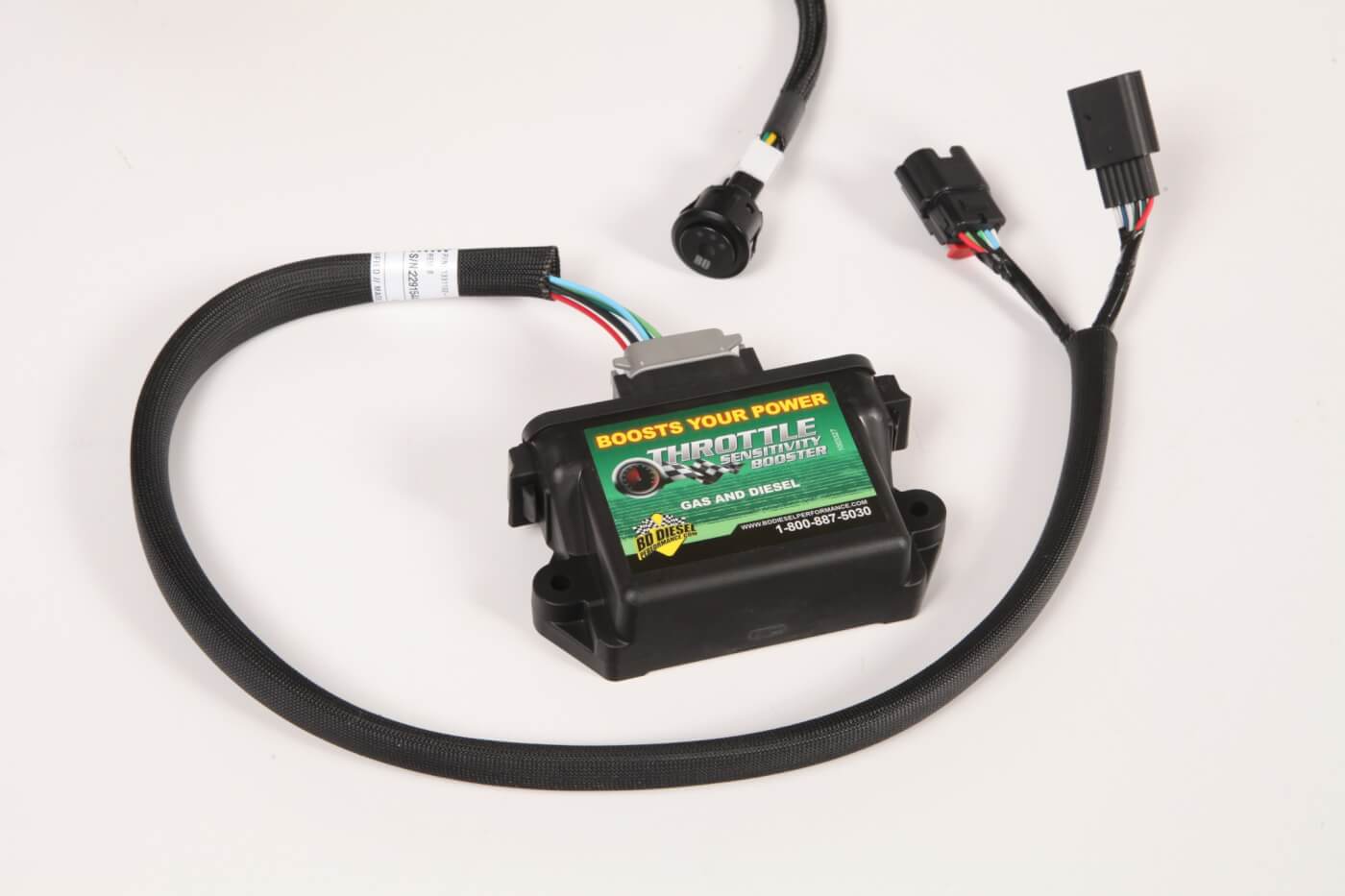 No Delay
Throttle Sensitivity Booster with Push Button
BD's Throttle Sensitivity Booster produces instant throttle response, eliminating lag created from accelerator pedal position sensor communication to electronic injection, forcing the performance curve to occur sooner for immediate results.
BD Diesel Performance
800.887.5030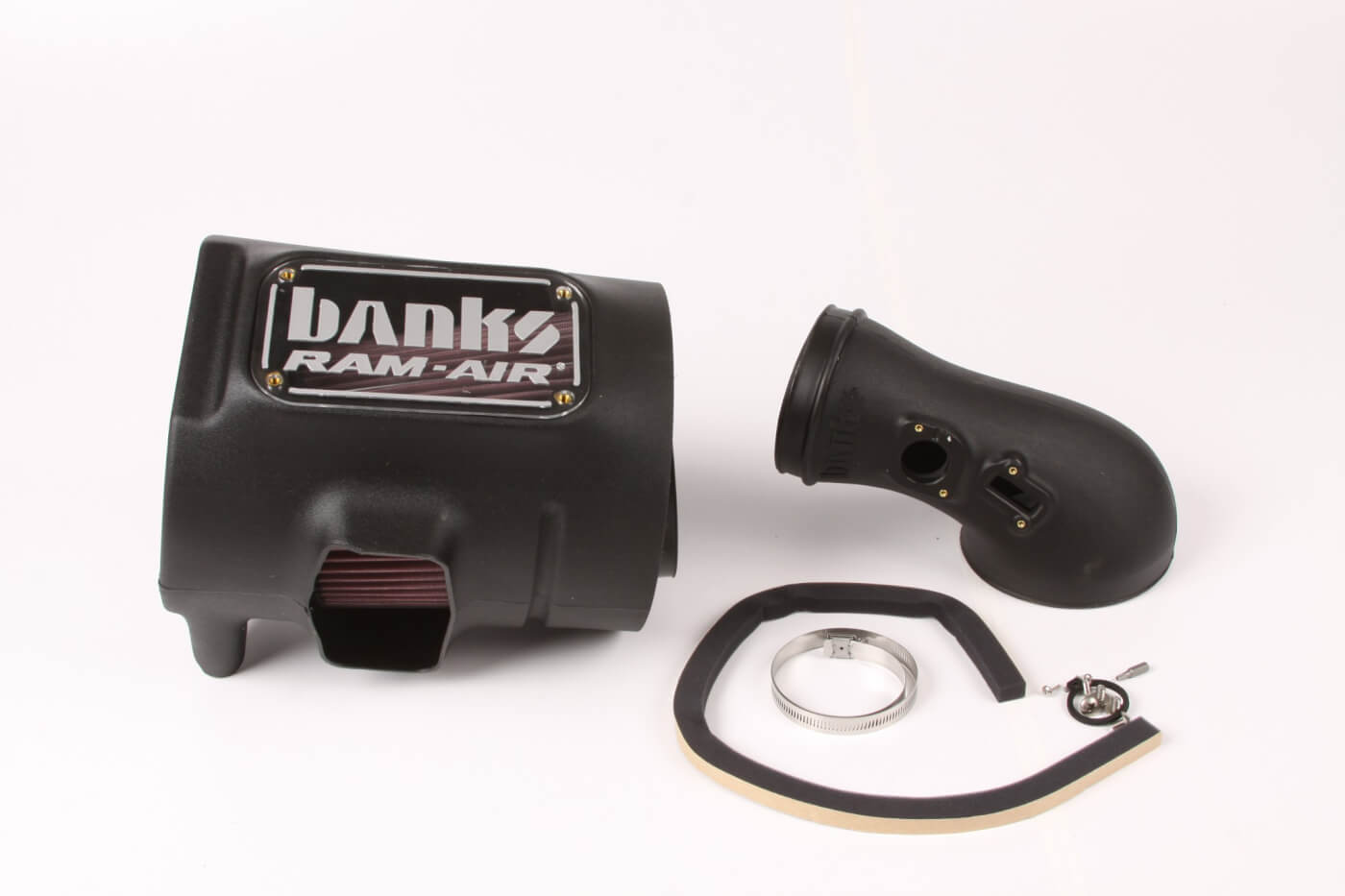 Dense Air
Banks Ram Air Intake '15 Chevy '15 LML Duramax Diesel Engines
With easy-install, patent pending pop-in-place filter system, the Banks Ram Air Intake has been tested in flow simulations before testing on flowbench and vehicle. Its inlet and streamlined design maximizes the flow of cool dense air in the engine to provide greater power and fuel economy.
Banks Power/Gale Banks Engineering
800.GET.POWER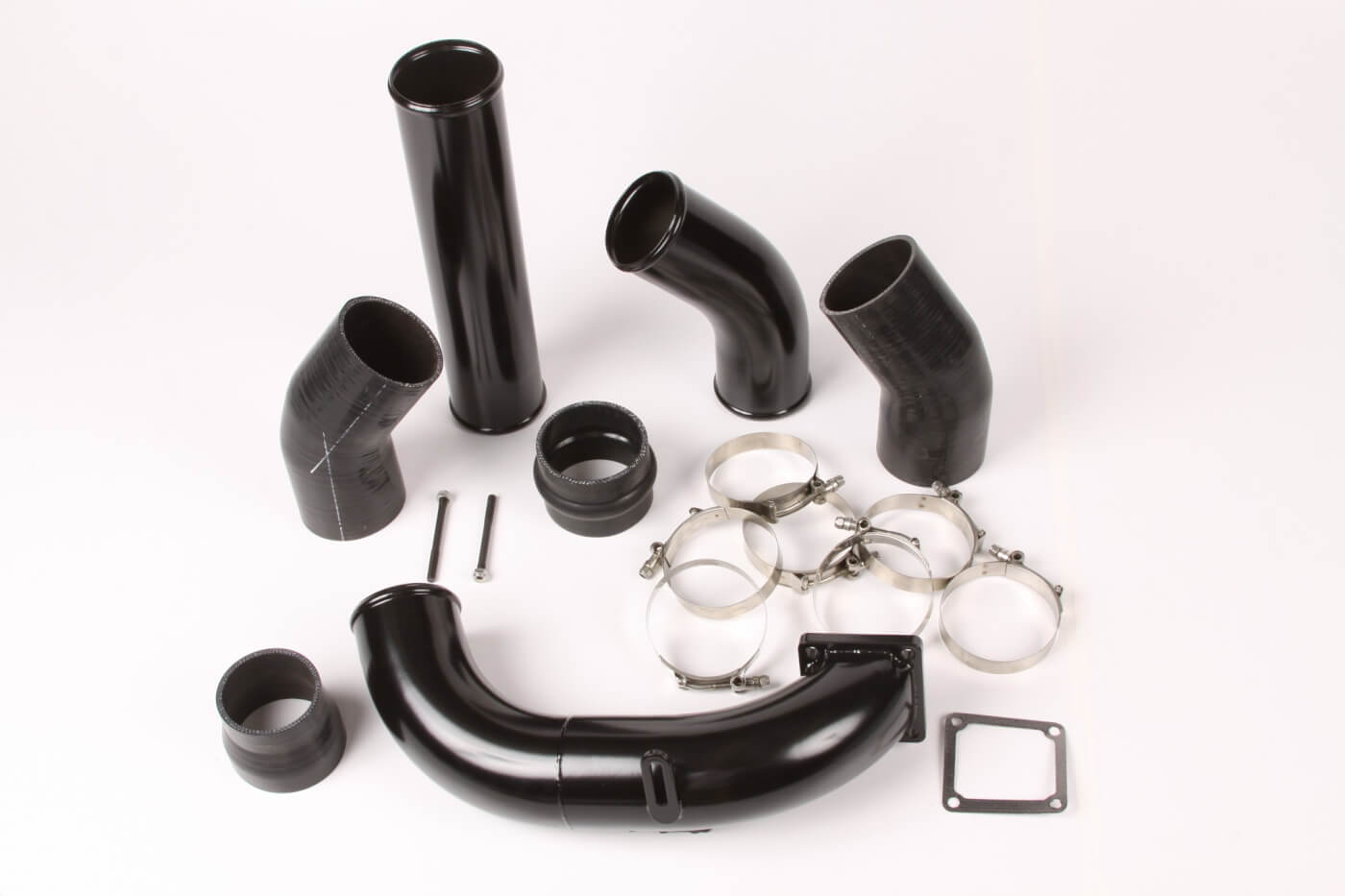 Cummins Manifold
Air Intake Elbow
This Diamond Eye Performance Air Intake Elbow is for Cummins 5.9L turbo diesel engines in Dodge Ram pickup trucks. Featuring Mandrel Bent tubing with CNC water jet cut flange designed for high boost pressures, this intake elbow is fitted with three 1/8 NPT ports for sensors and accessories.
Diamond Eye Performance
800.635.9950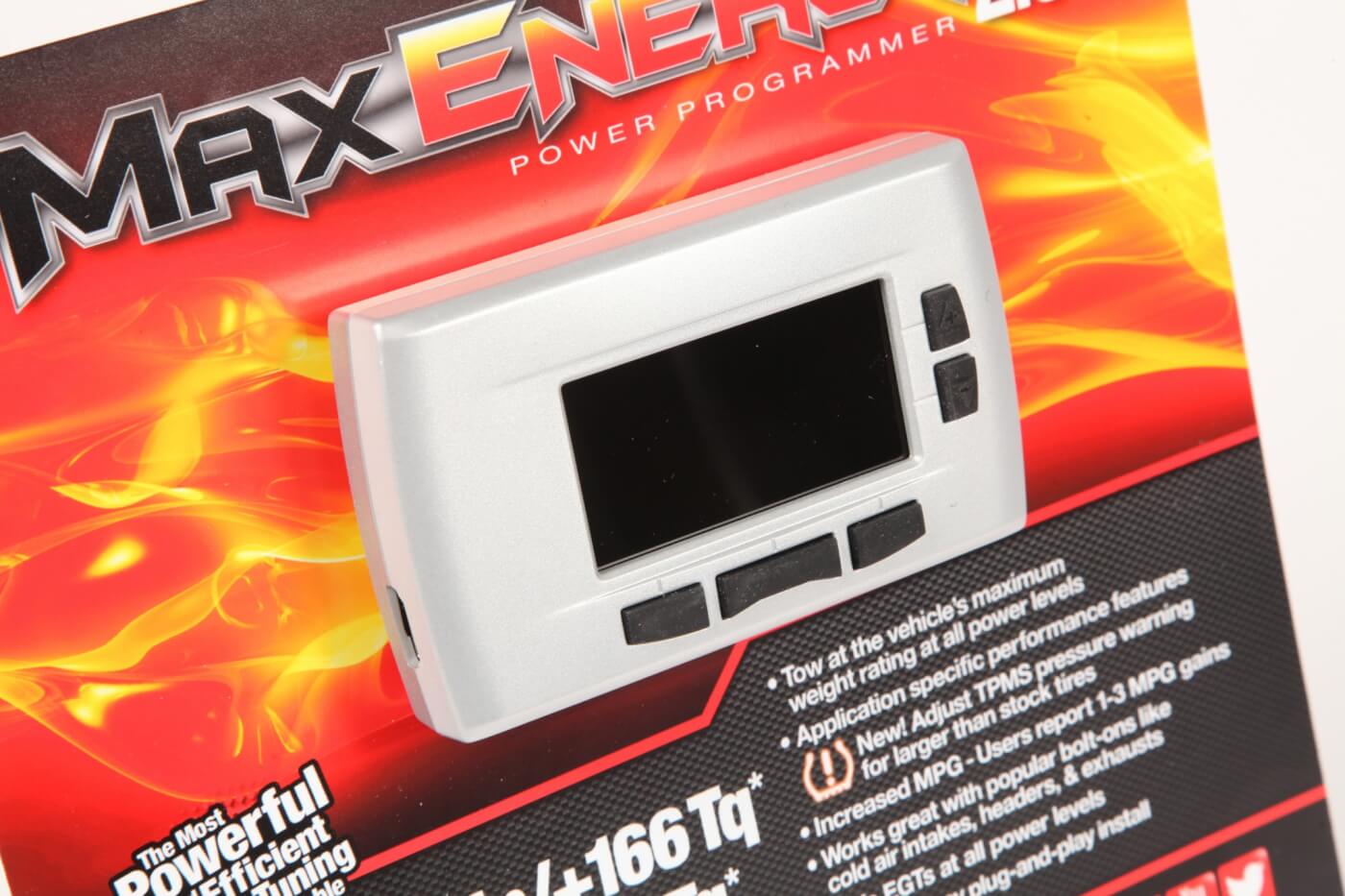 More Power
Max Energy 2.0 Power Programmer
Hypertech's Max Energy 2.0 allows you to use the highest power level for towing while maintaining safe EGTs. If you have installed different sized tires or changing gear sets, the Max Energy 2.0 allows you to reprogram for correct speedometer and odometer readings as well as correct part-throttle shifting. Able to adjust maximum rpm, increase newly installed tires, and more, this programmer also installs in less than 15 without tools.
Hypertech
901.382.8888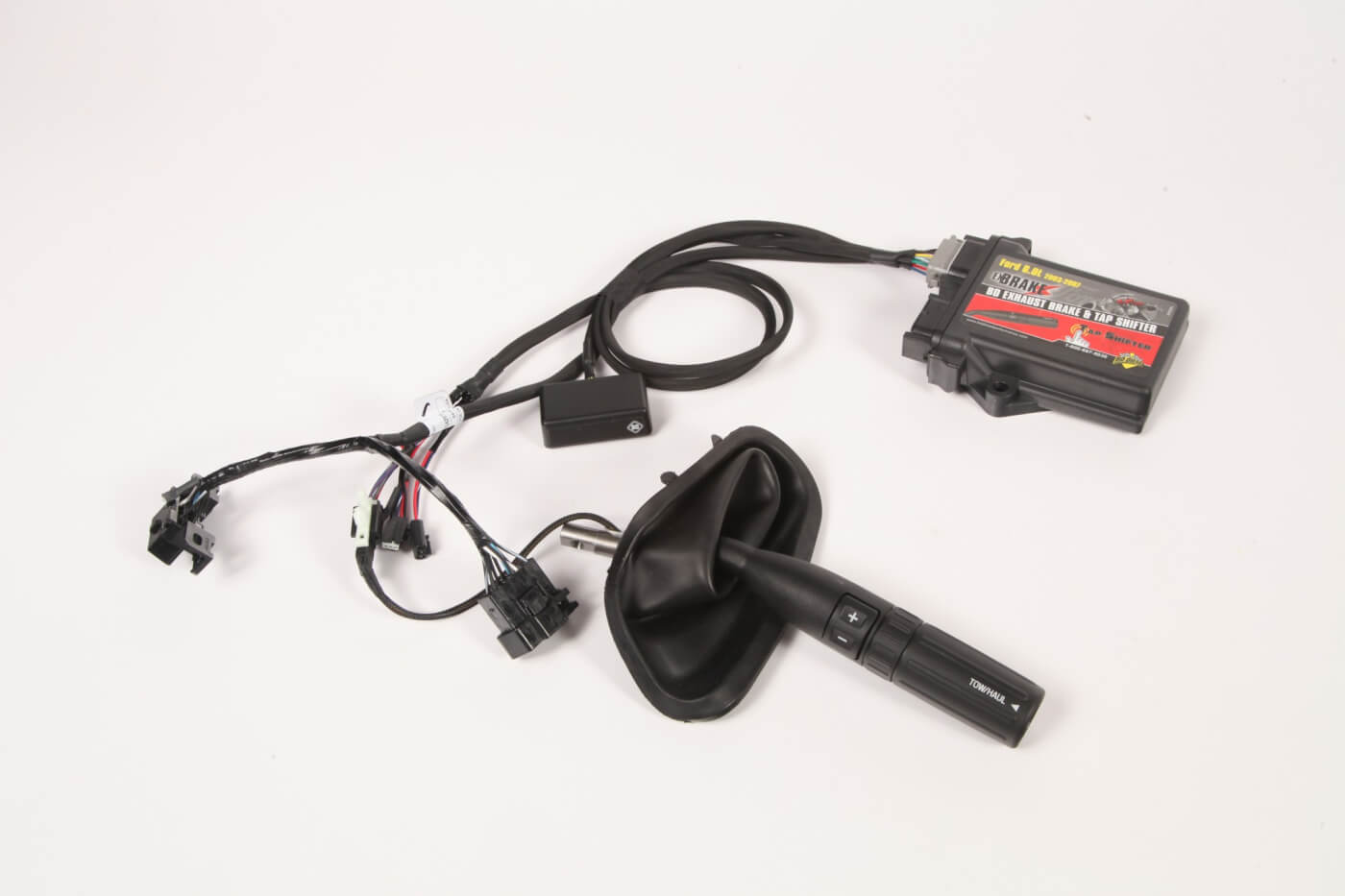 Just Tap It In
Ford 6.0L PowerStroke Tap Shifter/Exhaust Brake
The BD Ford 6.0L Tap Shifter/Exhaust Brake allows access of quick gear selection to all five forward gears as well as adding to engine retardation by controlling the turbocharger's variable vanes for better load handling and control.
BD Diesel Performance
800.887.5030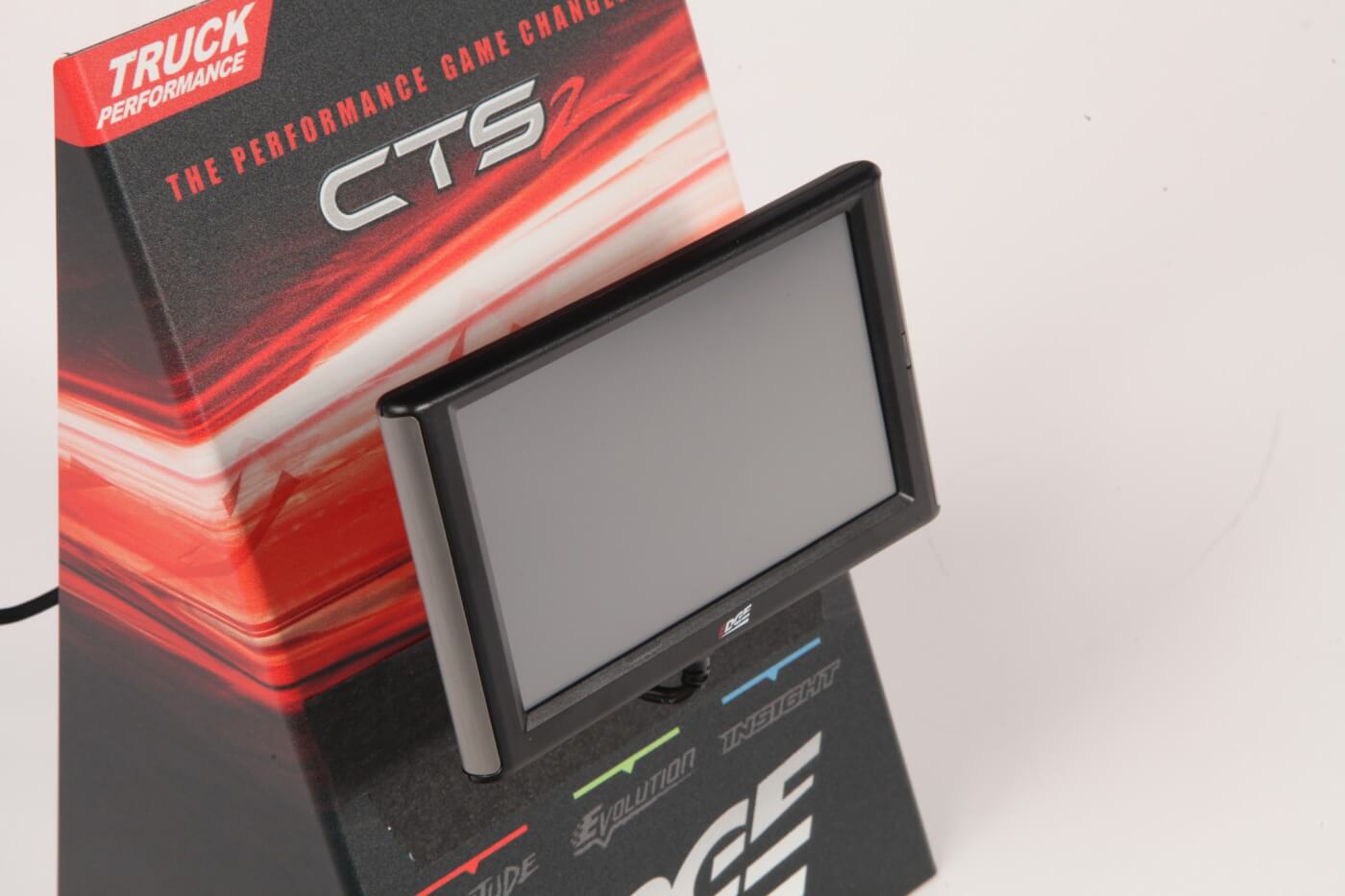 Custom Tunes
Insight Pro
Edge and HP Tuners have worked together to make MSDP's new Insight Pro. While HP Tuners' suite builds custom tunes to support vehicles with custom modification, Edge's custom-built portal loads these tunes to an Edge device for industry-leading data monitoring and control.
MSDP
888.360.3343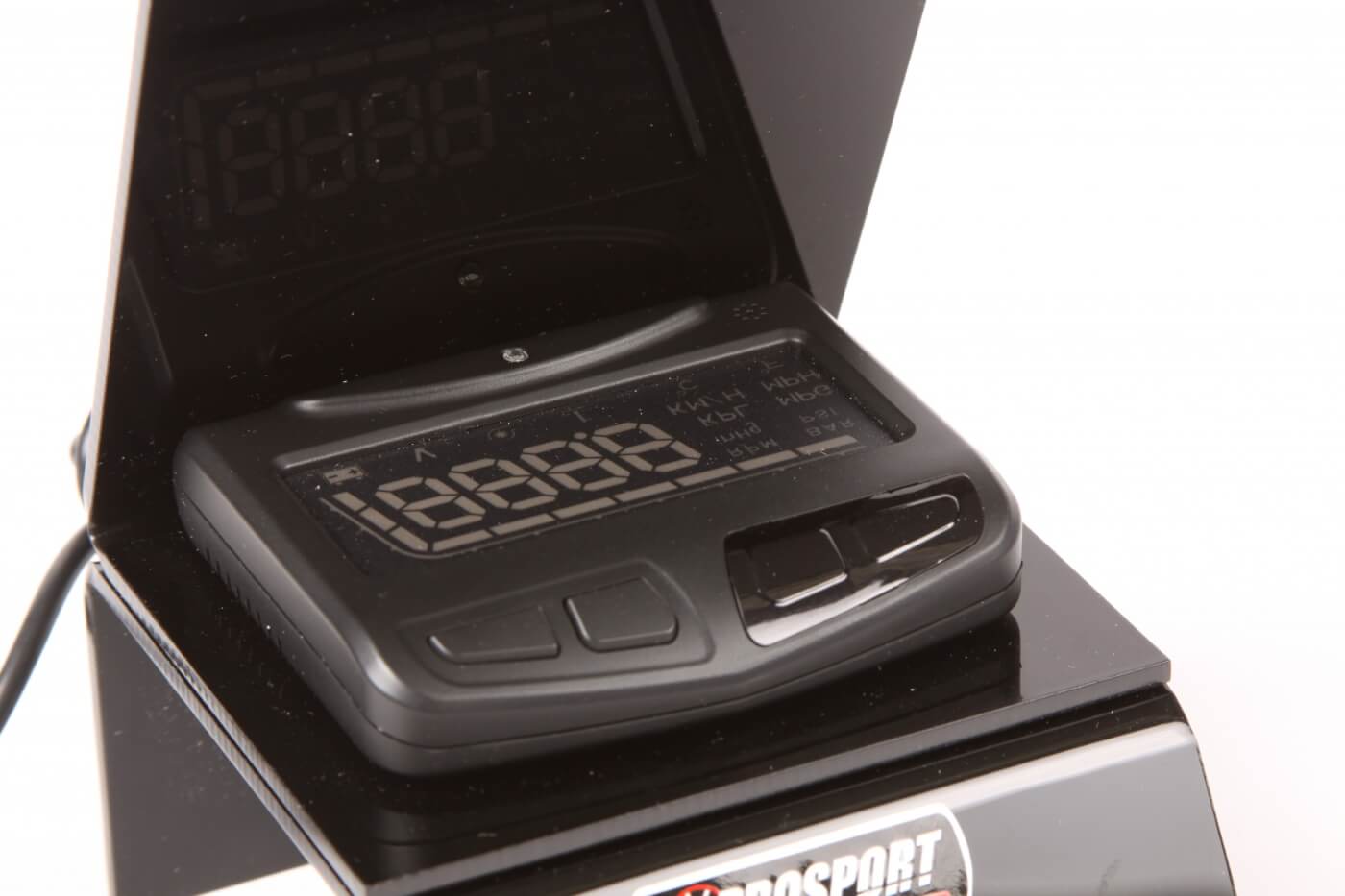 Like a Jet
Heads Up Display Boost Gauge
Prosport's high contrast fluorescent digital display presents boost/vacuum, speed, tachometer, voltage, and water temperature in both imperial and metric scale. Able to plug into the OBDII port, installation takes under a minute.
Prosport Gauges Inc.
727.572.9011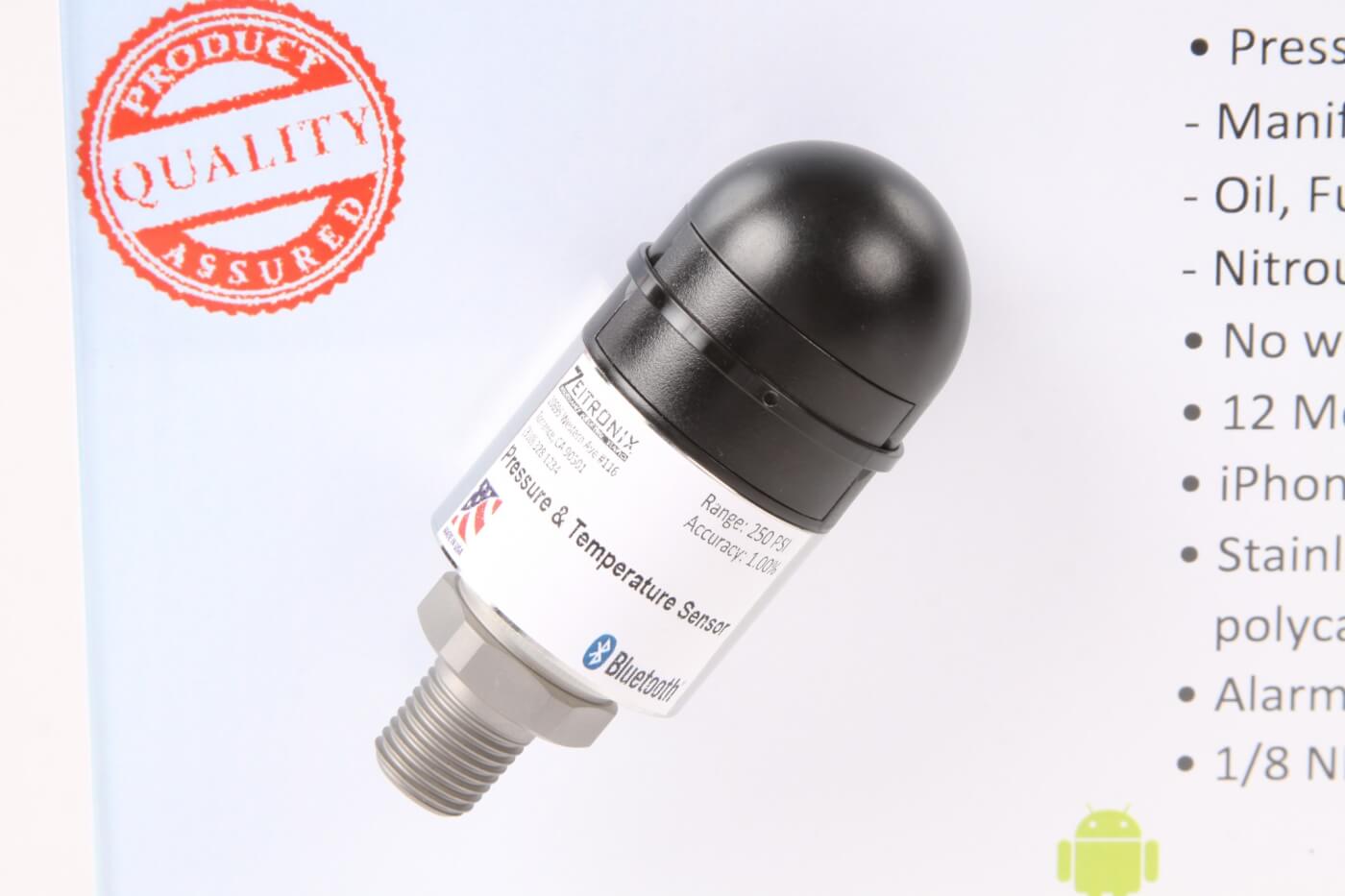 Wireless Gauges
Boost, Fuel, Oil, Nitrous Pressure and Temperature Sensor with Bluetooth Connectivity for iPhone, iPad, and Android Devices
Battery powered, this wireless pressure and temperature sensor receives pressure and temperature readings directly on your iPhone, iPad, or Andoid phone. The Zeitronix Sensor also allows you to set threshold alarms for abnormal pressure readings.
Zeitronix
310.328.1234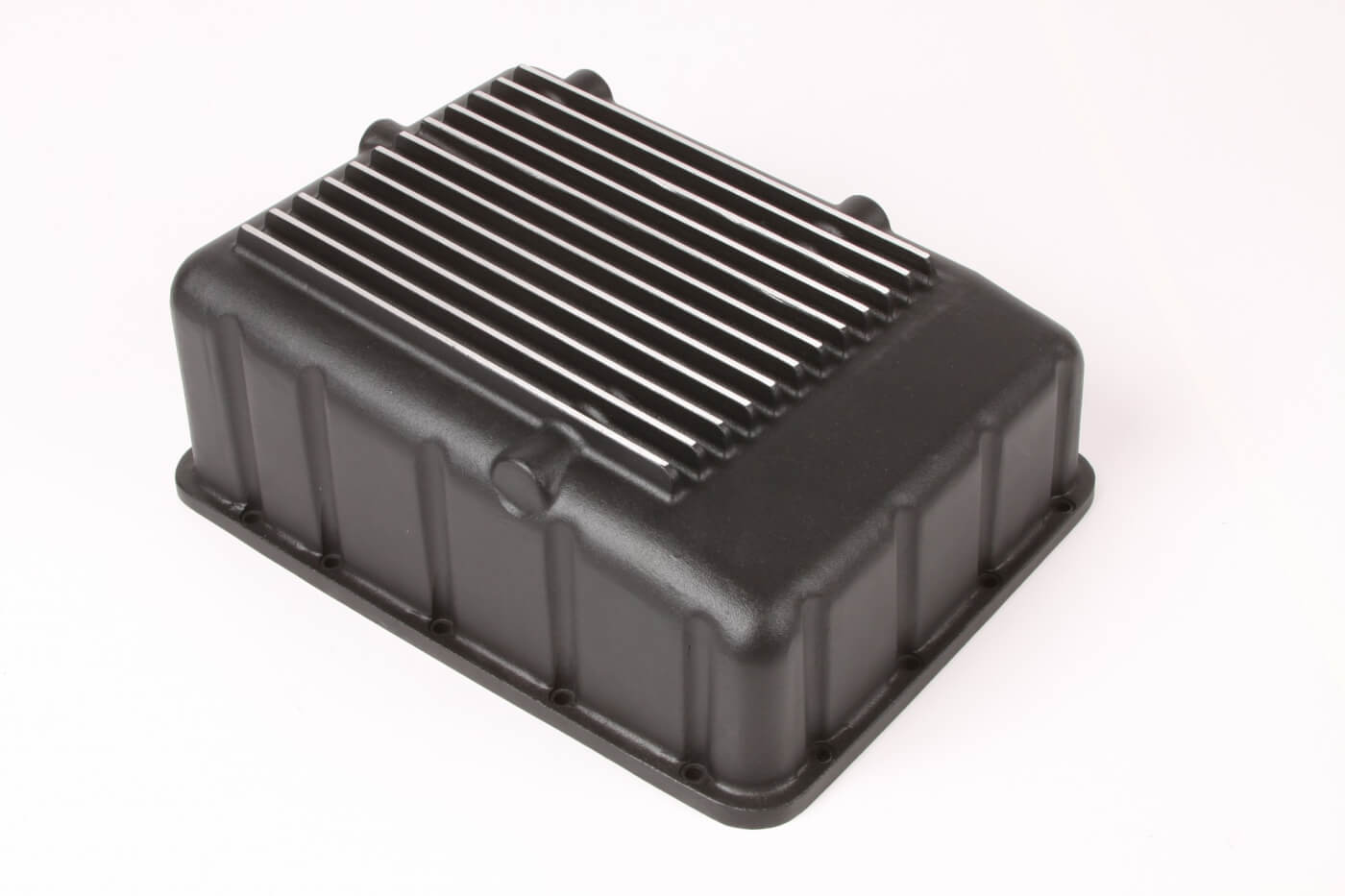 Cool Pan
Aisin AS68RC Deep Transmission Pan
Designed for 2007 to 2012 Ram diesel trucks with six speed Aisin transmission, this PML Deep Transmission Pan features a side drainage plug; a secure leak-free seal; and strength in the form of thick quality walls. This pan cools as it provides extra fluid capacity, fins, and aluminum construction for cooler fluid temperatures.
PML Inc.
310.671.4345
Slow Yer Roll
TX6R Tactical Xtreme Big Brakes for Ford F-Series Trucks
These Wilwood extreme duty brake systems are based off of TX6R Calipers, utilizing matched piston capacity calipers and high mass, large diameter rotors to provide maximum braking capability on heavy-weight demanding F-Series trucks. With a forged aluminum body, stainless steel pistons, large pad volume, and ability to accommodate rotors up to 1.5-inch thick, they feature hard anodized finish with options for gloss black or red powder coat.
Wilwood Disc Brakes
805.388.1188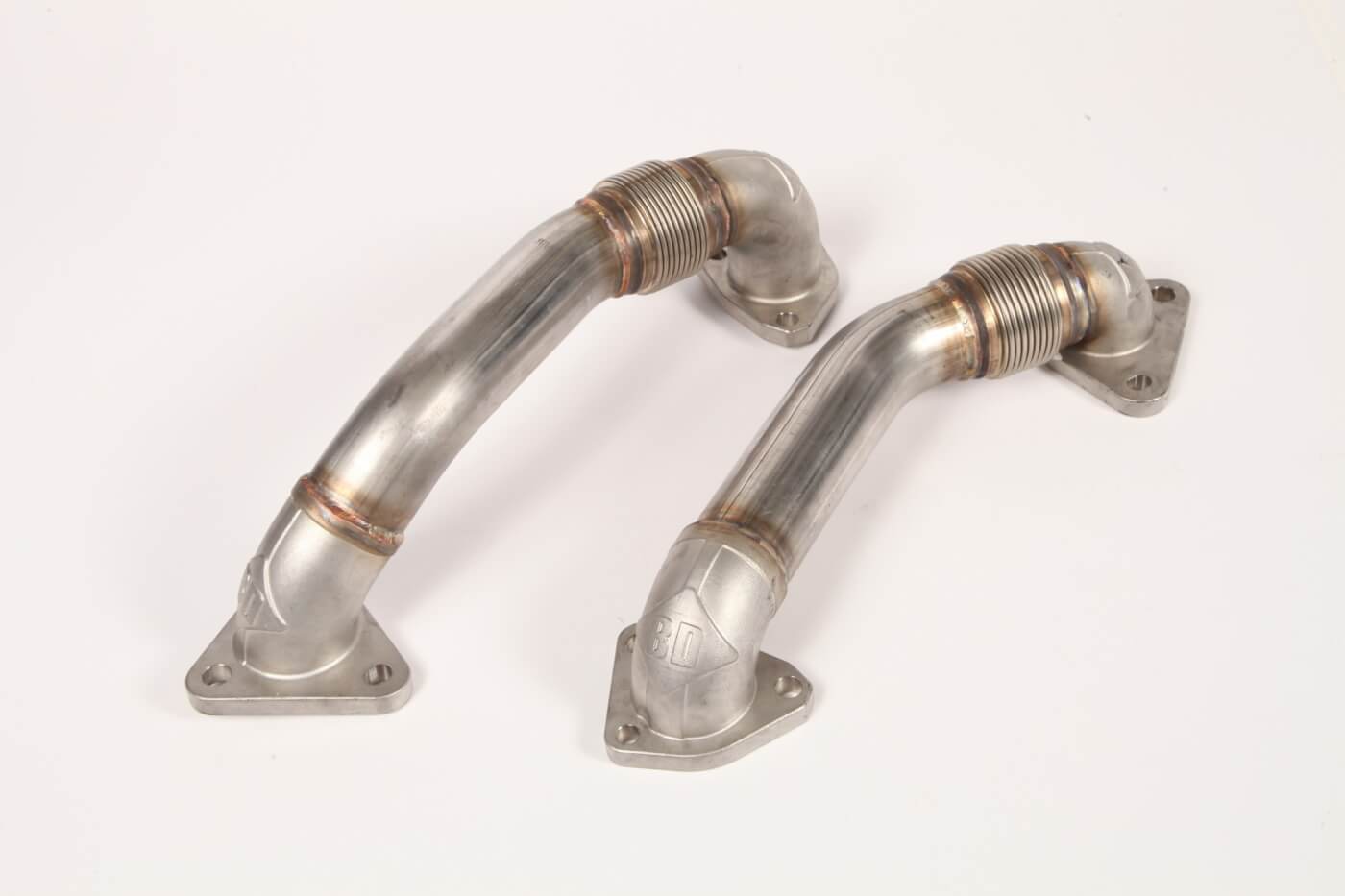 No More Leaks
Chevy Duramax Turbo Feed Up-Pipes
BD is offering its stainless steel replacement turbocharger feed pipe systems for Chevy/GMC pickups with the Duramax 6.6L Diesel engine.
BD Diesel Performance
800.887.5030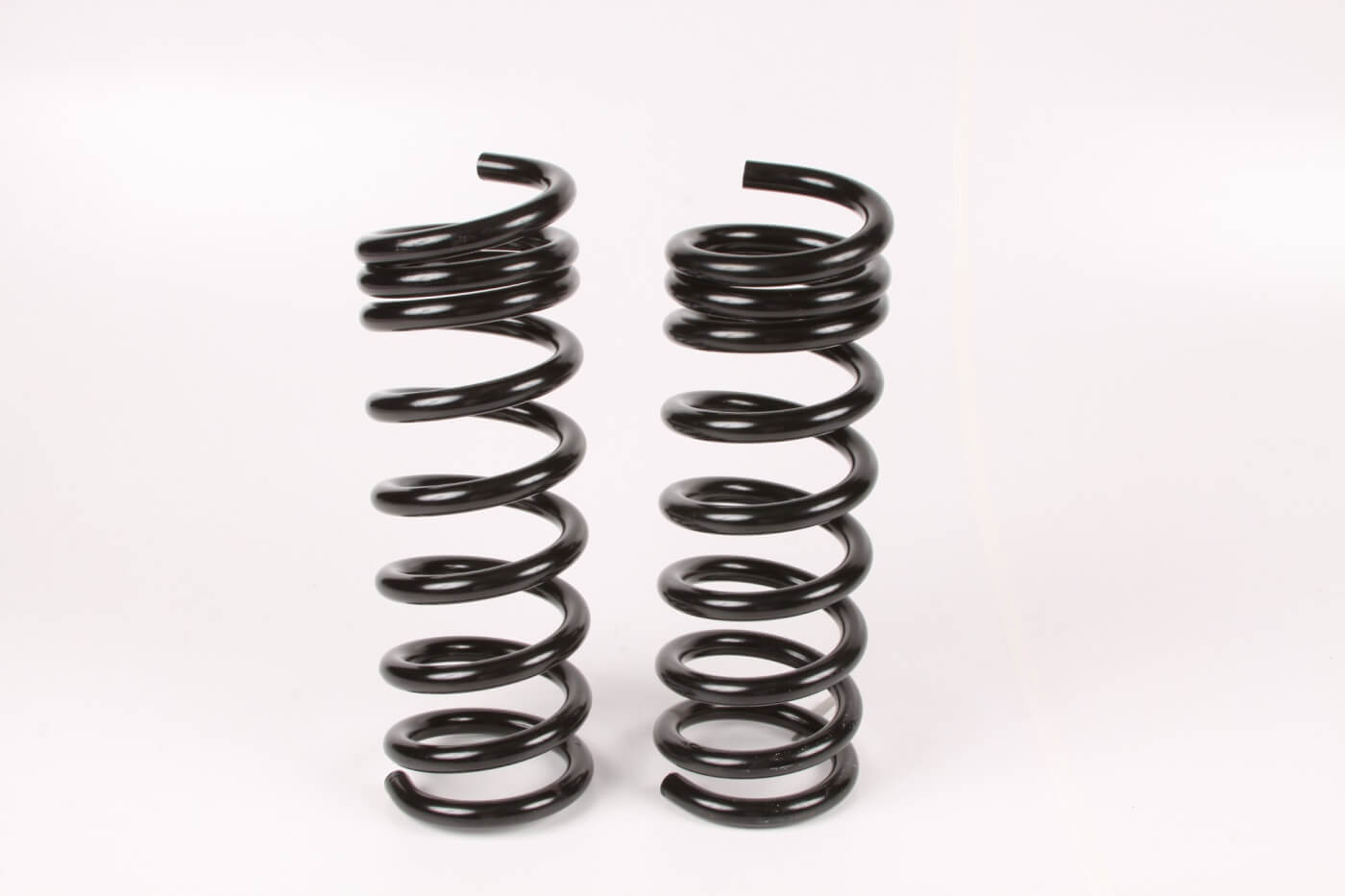 Level Ram
Front Heavy Duty Coil Kit for RAM 2500/3500 4WD Diesel Engine
Specifically engineered for a 2-inch-to-2.5-inch-lift, the TTC-1224 Front Heavy Duty Coil Kit promises to noticeably increase the front-end support of 2014 to 2015 Ram 2500 and/or 2013 to 2015 RAM 3500 4WD.
TUFTRUCK / Westcoast Winch
800.667.6167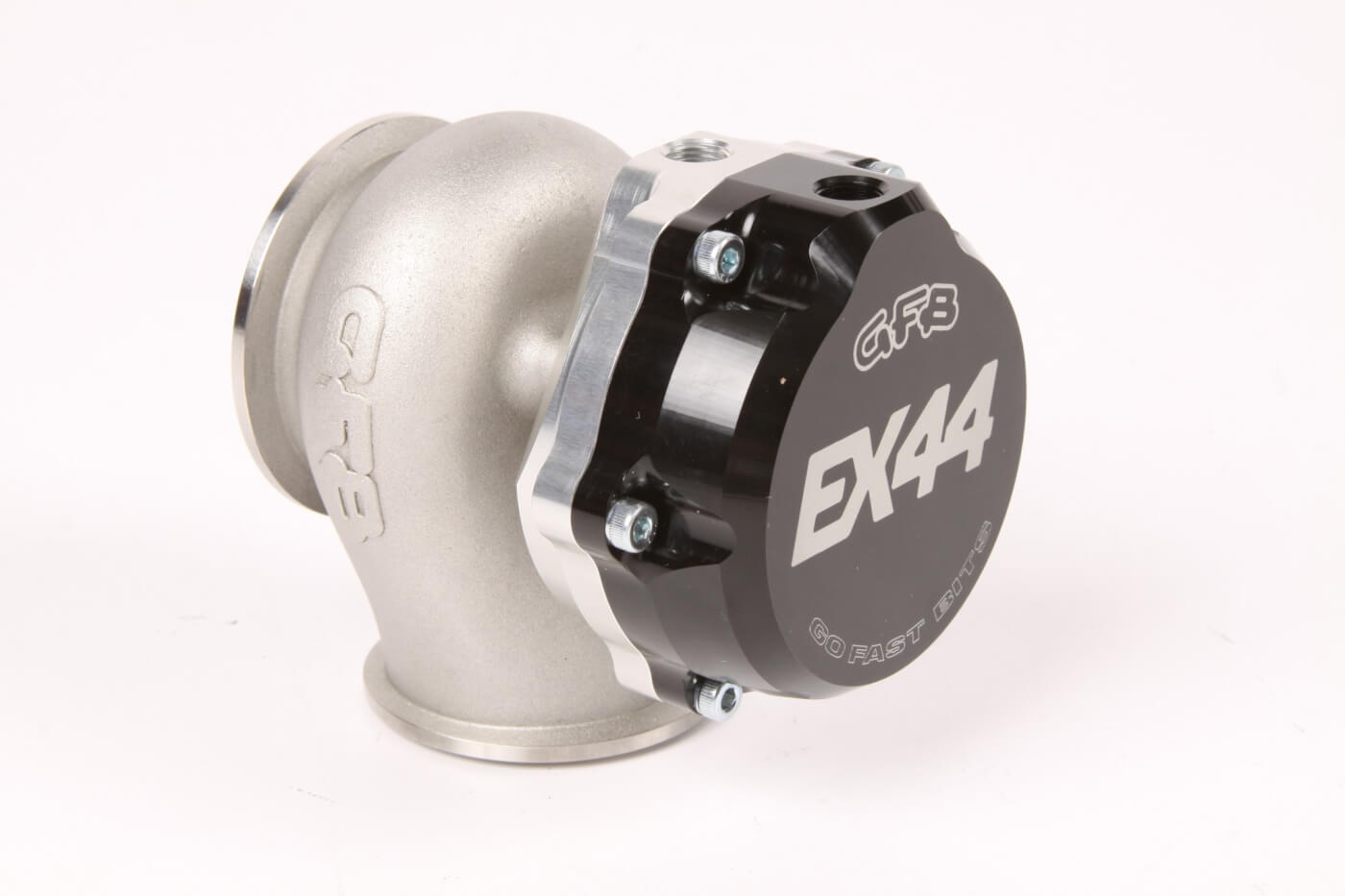 Pressure Relief
EX44 Wastegate
GFB's EX44 is a high-flowing 44mm external wastegate for street and racing that features the shortest installed height of any 44/45mm wastegate for ease of installation.
GFB Go Fast Bits
+61.2.9534.0099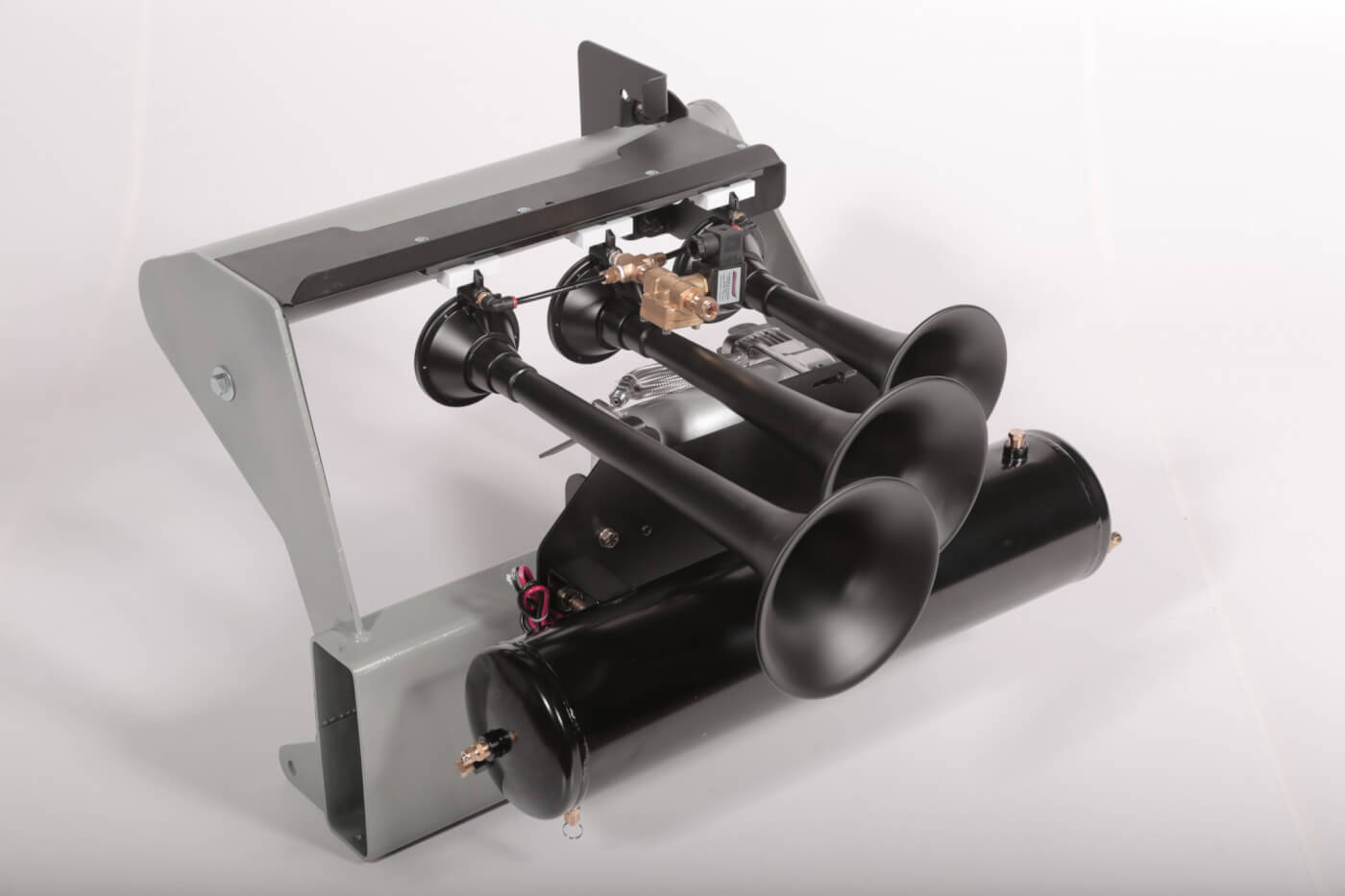 Triple Horns
Bolt-On Air and Train Horn Systems for GM Heavy Duty Diesels
HDKIT-630 onboard air and train horn Direct Fit systems hit 154dB. Included in the kit is the Demon Model 750 Triple Train Horn; a 150 psi 100-percent duty cycle compressor, 3-gallon tank, air line, and wiring, tire inflation kit with storage bag and fittings/brackets for easy installation.
Kleinn Air Horns
520.579.1531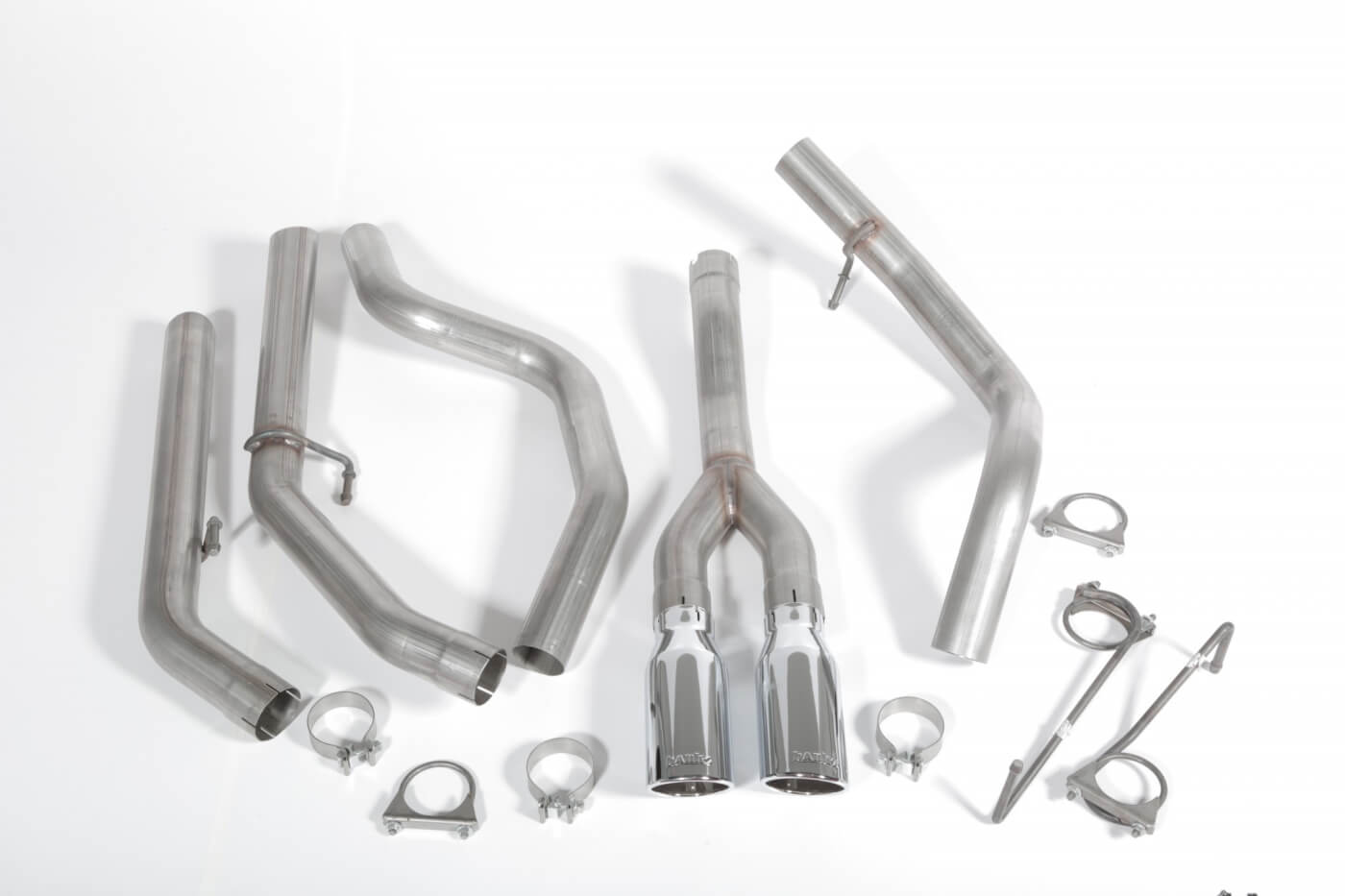 EcoDiesel Exhaust
Banks Monster Exhaust 2014 to 2015 Dodge Ram 3.0 EcoDiesel           
This 4-inch stainless heavy-wall tubing for Ram 3.0 EcoDiesel engines maximizes airflow, minimizes backpressure, and lowers EGT. Tubing clears spare tire as well as shocks and brake lines and is available polished or with black finish tips.
Banks Power / Gale Banks Engineering
800.Get.Power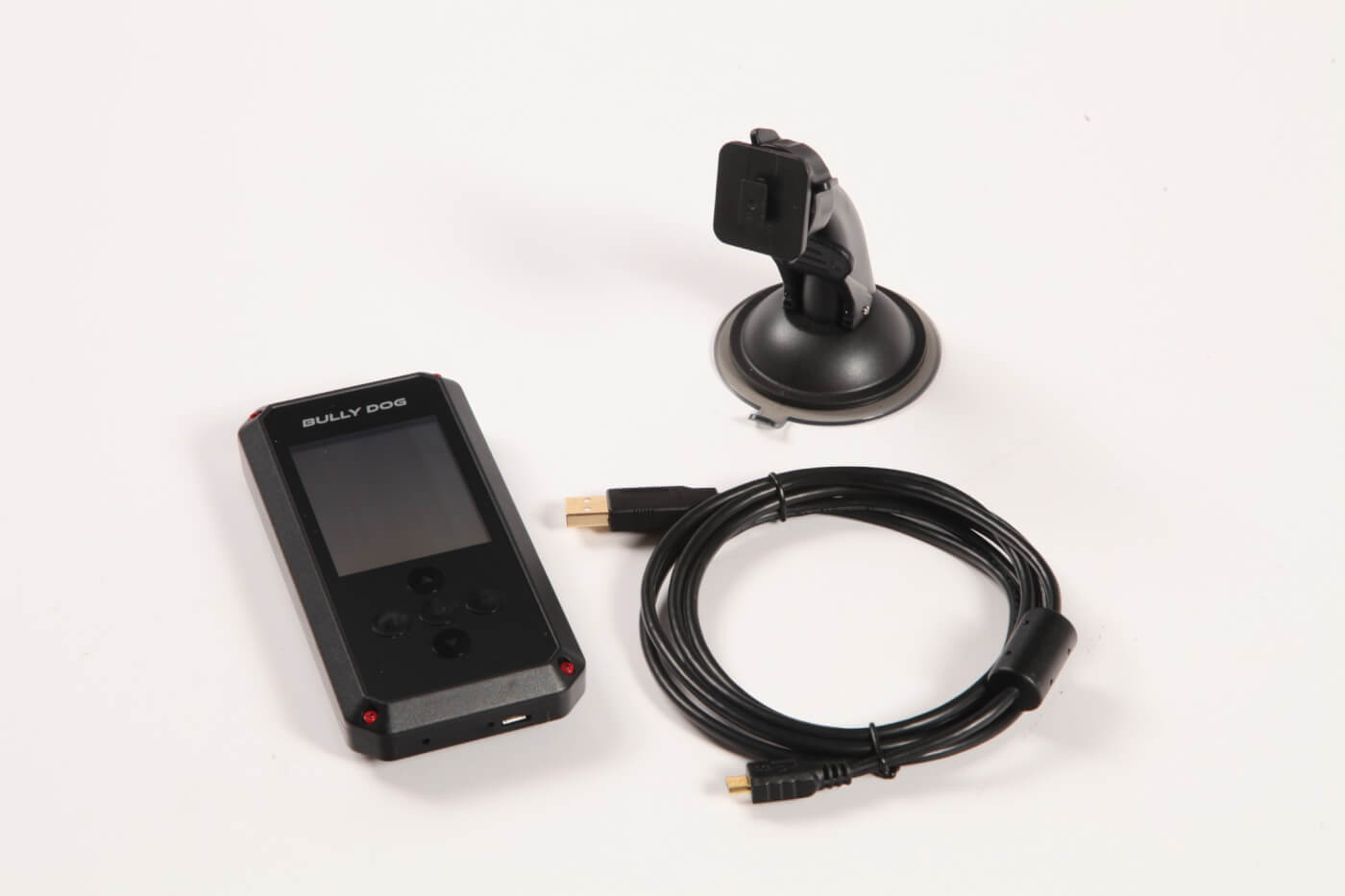 Quick Power
BDX Handheld Performance Programmer
The Bully Dog BDX Handheld Performance Programmer features a compact, handheld design with on-screen gauges, and custom tunes data logging and monitoring. Able to update via Wi-Fi, this programmer offers tune delivery reads, clearing DTC preloaded codes with performance tune files.
Bully Doc/SCT
980.783.9914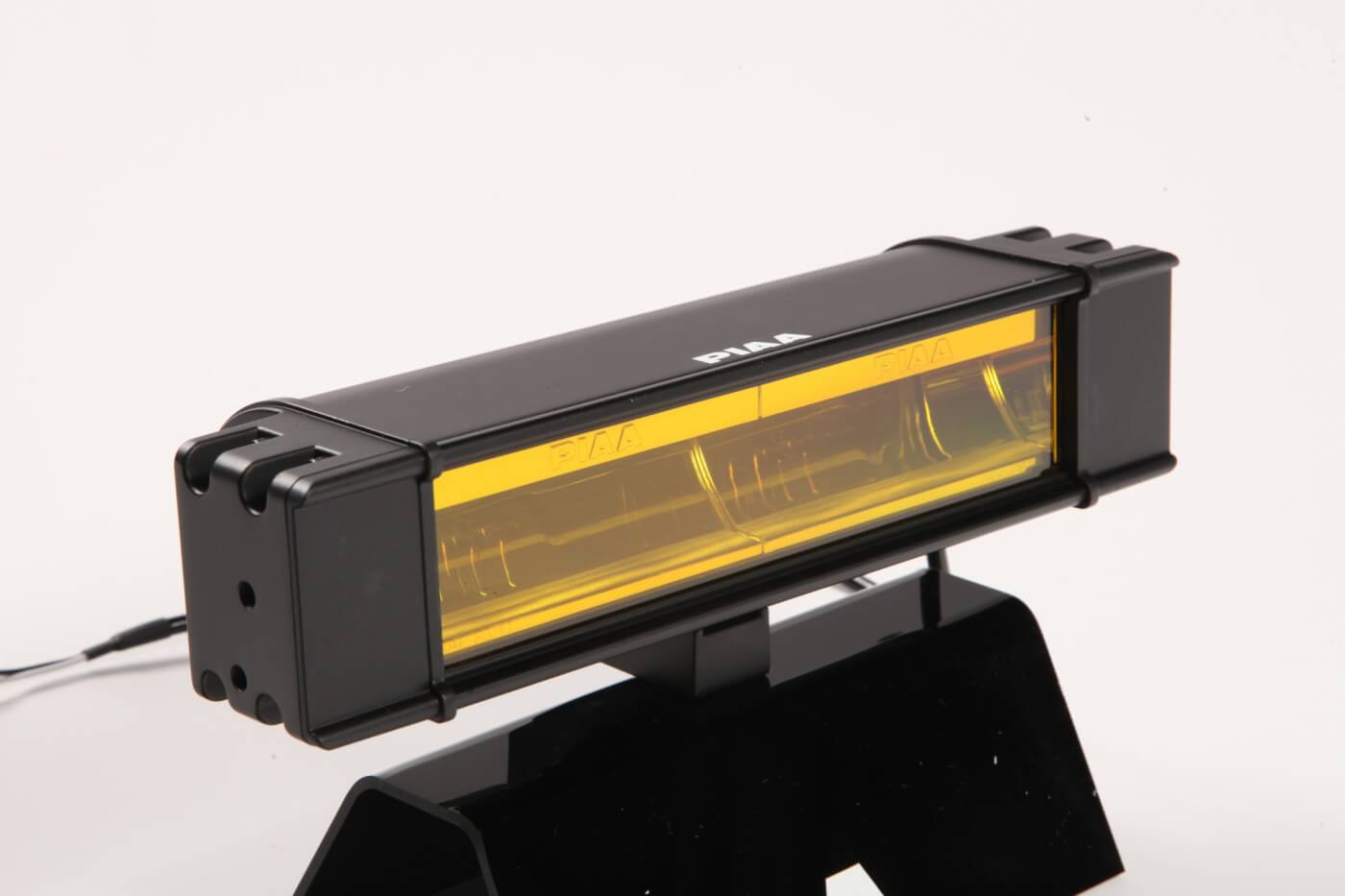 Not So Foggy Vision
PIAA RF Series 10-inch LED Bar Yellow Fog Beam
The PIAA RF Series 10-inch LED Bar Yellow Fog Beam offers 2800k yellow output. Less reflective than standard white light output, the Yellow Fog Beam performs through rain, fog, snow, dust, and other harsh conditions. Focused beam and reflector facing technology keeps light where you need it most while the bar itself features lower power consumption than traditional forward facing LED light bars.
PIAA
800.525.7422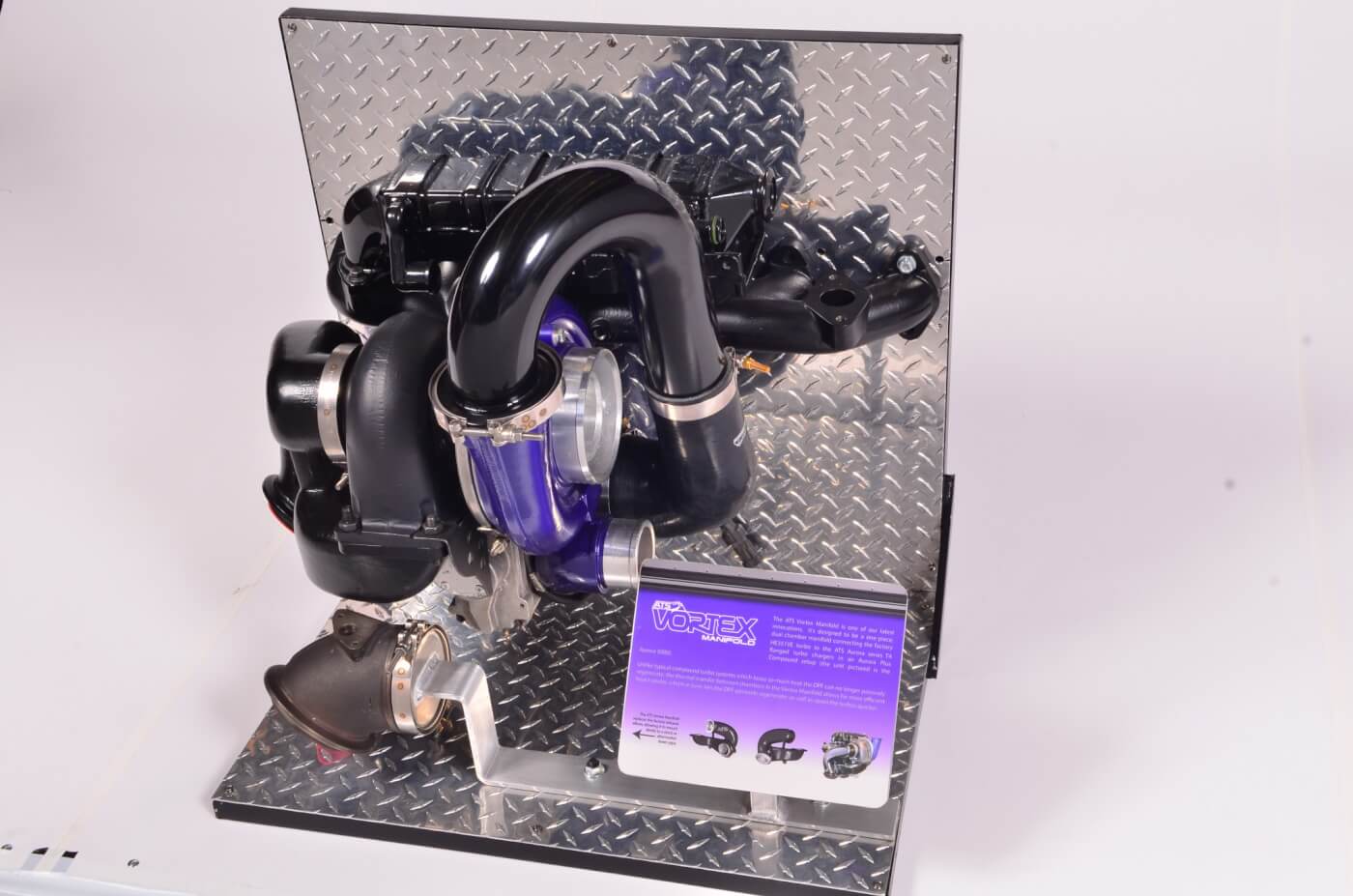 Add A

Turbo
ATS Aurora Plus Turbo System with ATS Vortex Manifold for 2013+ Dodge 6.7 Cummins
The ATS Vortex Manifold is designed as a one-piece, dual chamber manifold connecting the factory HE351VE turbo to the ATS Aurora series T4 flanged turbo chargers. With EGTs decreasing, power increasing, and striving for optimum throttle response and drivability, this kit comes complete with all hardware, 5-to 4-inch intake tube and 3.5-inch compressor discharge pipe—offering boost levels up to 70 psi.
ATS Diesel Performance
800.949.6002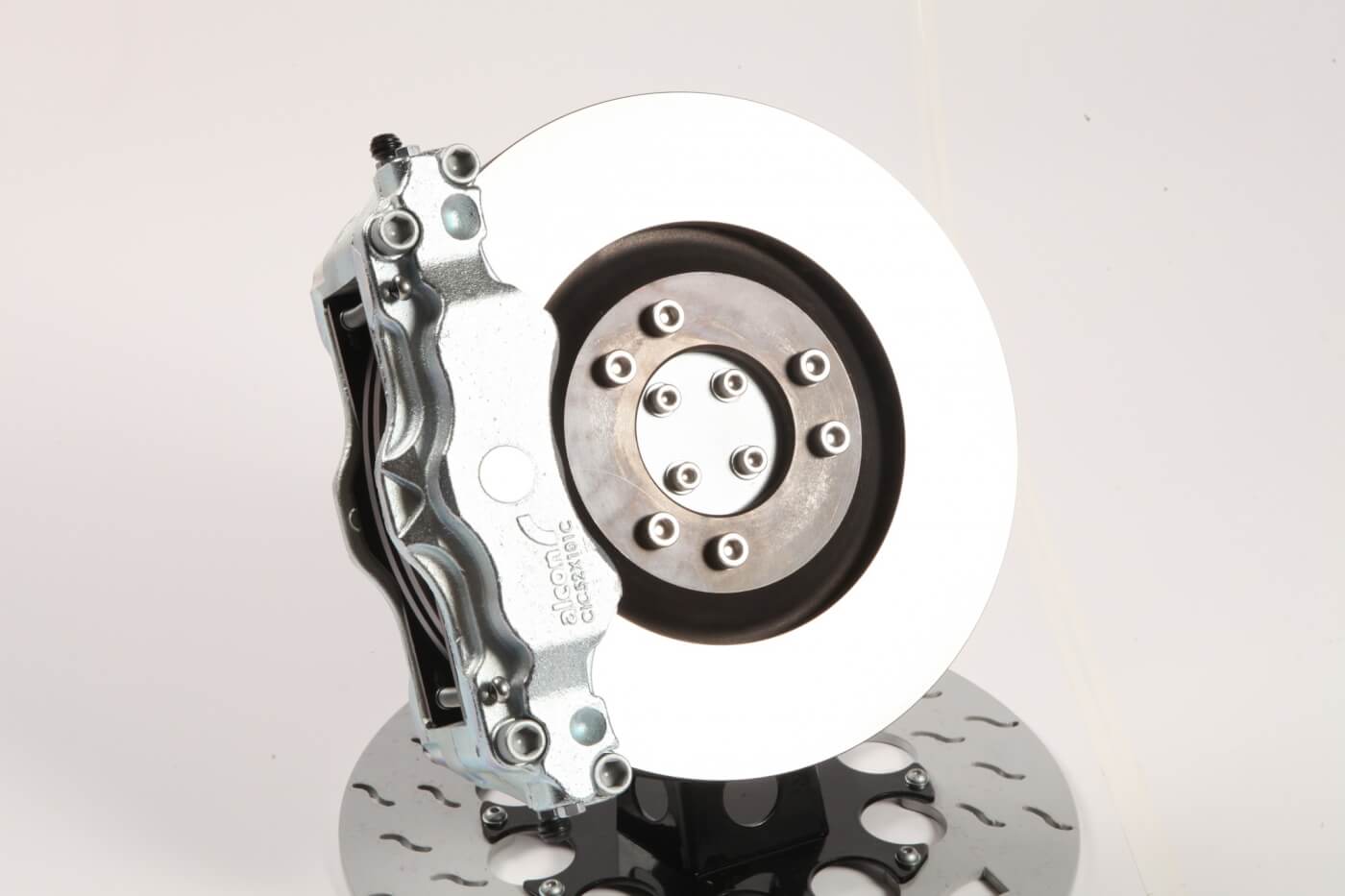 Humvee Brakes
HMMWV Caliper
This iron six piston caliper is designed specifically for armored HMMWV vehicles to meet the demands of increased vehicle weight without sacrificing braking performance or safety.
Alcon Specialist Brakes and Clutches
00441827.723.700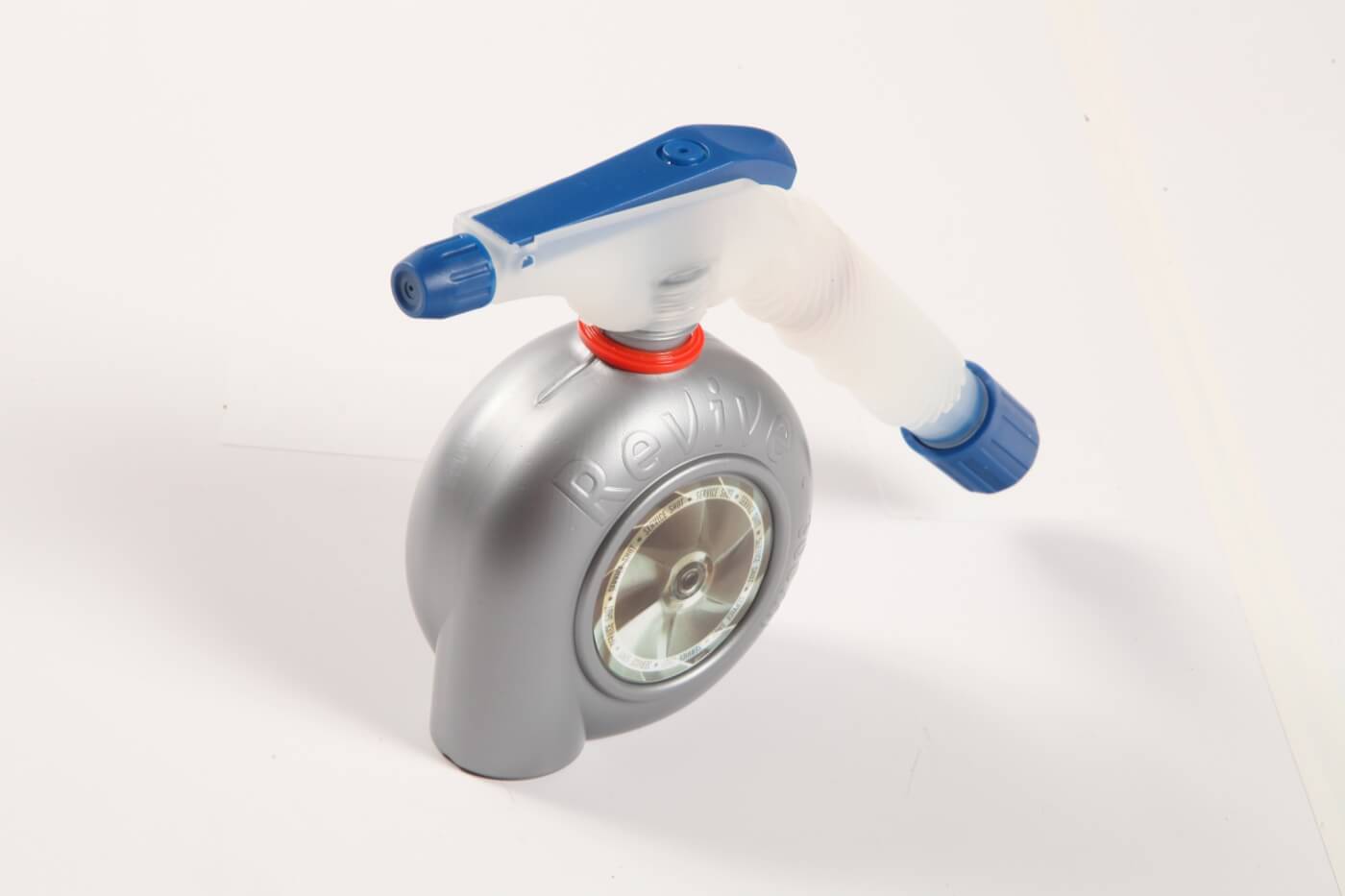 Un-Stuck

Vanes
Revive Service Shot
For application after engine service, Revive is able to pass through the engine system—locking in on and stripping away built up carbon deposits. Carbonized particles are carried out through the exhaust system, leaving behind a cleaner, healthier engine.
Revive Turbo Cleaner
408.410.2634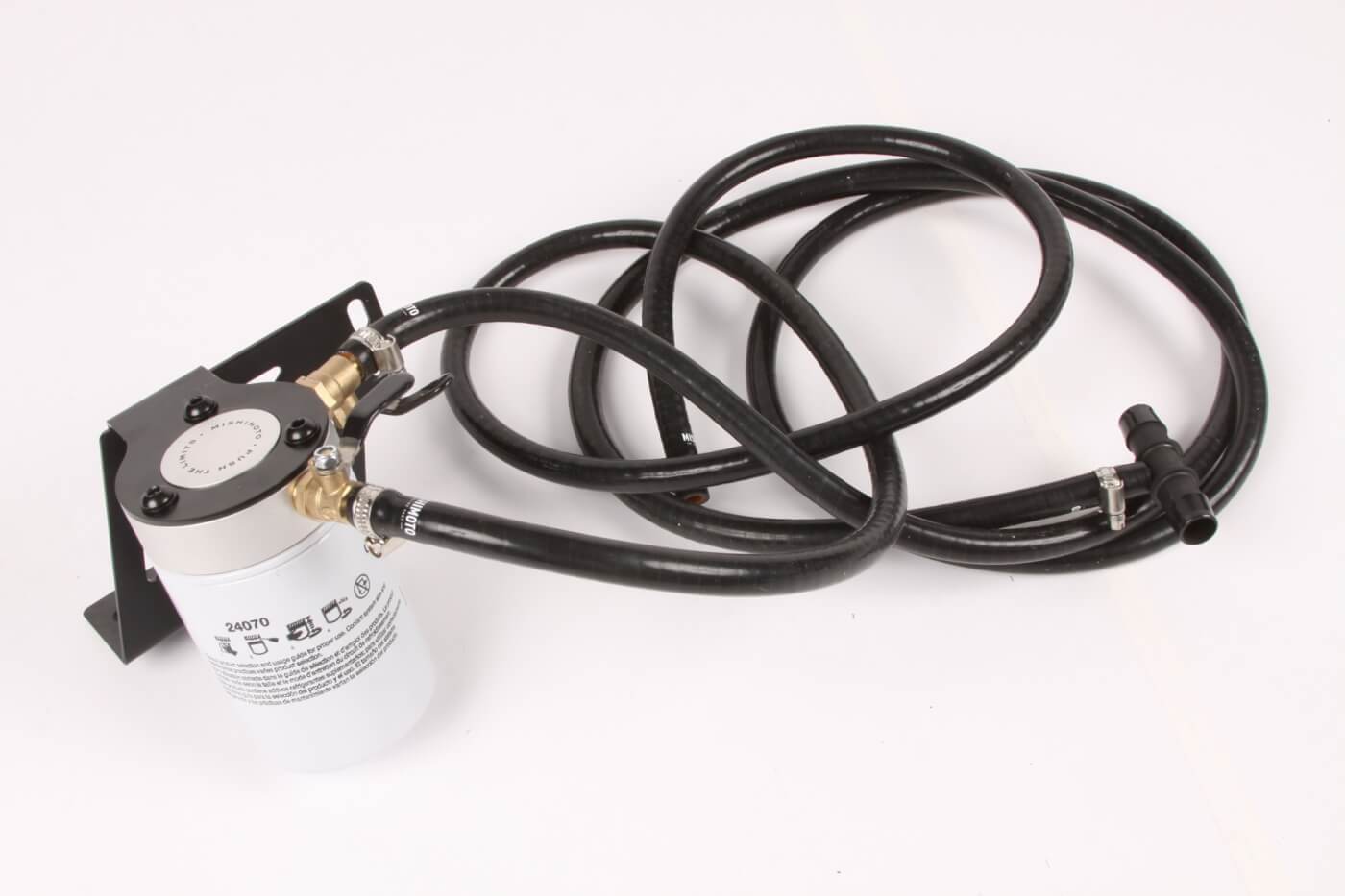 Clean and Cool
Mishimoto Ford 6.4L Powerstroke Coolant Filter Kit, 2008-2010
Mishimoto Automotive's Coolant Kit promises to extend the life of your oil cooler, water pump, EGR cooler, coolant, and other critical components. Available with black, blue, or red silicon hoses, this kit includes Wix coolant filter and all components necessary for installation.
Mishimoto Automotive
302.762.4501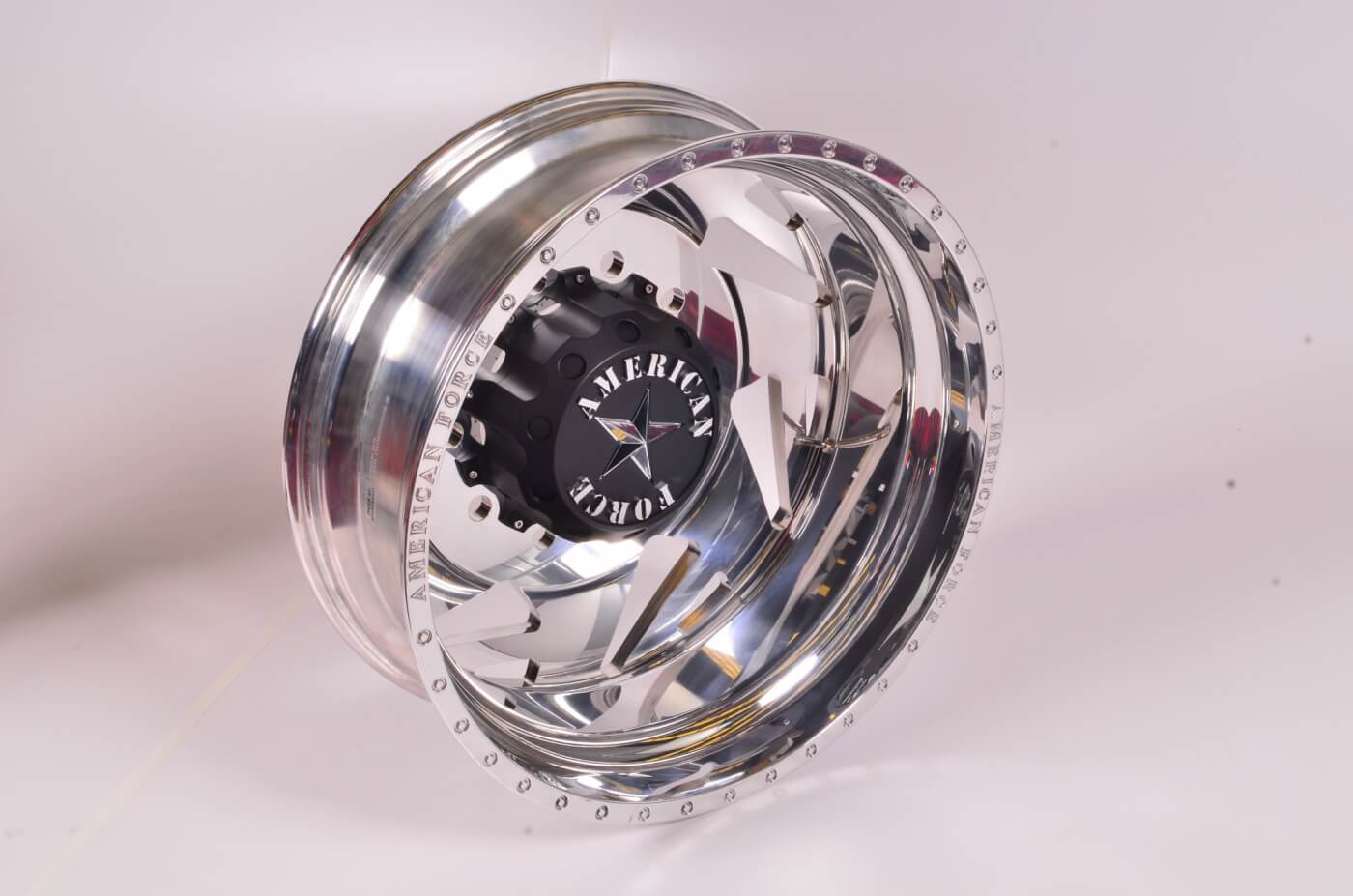 Big ol' Duallys
Zone Dually Series Wheels
Custom-made Dually wheels built from 6061 forged aluminum, the Zone measures up to American Force standards of durability and design with its mirror polish finish. With custom finishes available, this wheel comes in at 20, 22, 22.5, 24, and 26 inches.
American Force Wheels
786.345.6301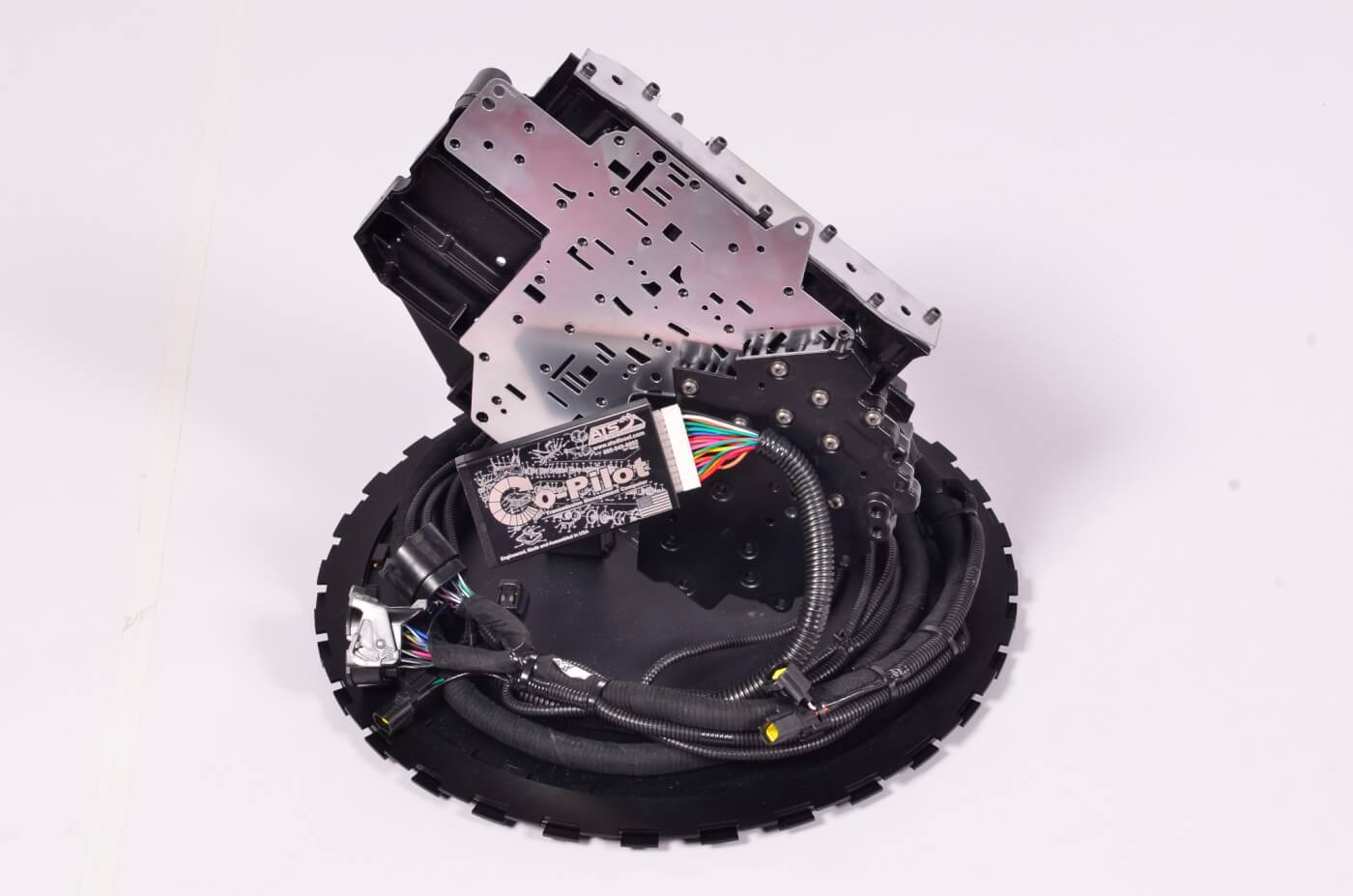 Tranny

Control
ATS 68RFE CoPilot Plug and Play Transmission Pressure Control and Converter Lock-up Kit
The CoPilot Controller for 2010+ Dodge 68RFE controls line pressure, internal clutch timing, and converter lockup within the transmission to improve clutch holding power and reliability. Featuring several modes available in co-pilot, the CoPilot Controller controls transmission and torque converter in a more dynamic manner than a static factory program TCM.
ATS Diesel Performance
800.949.6002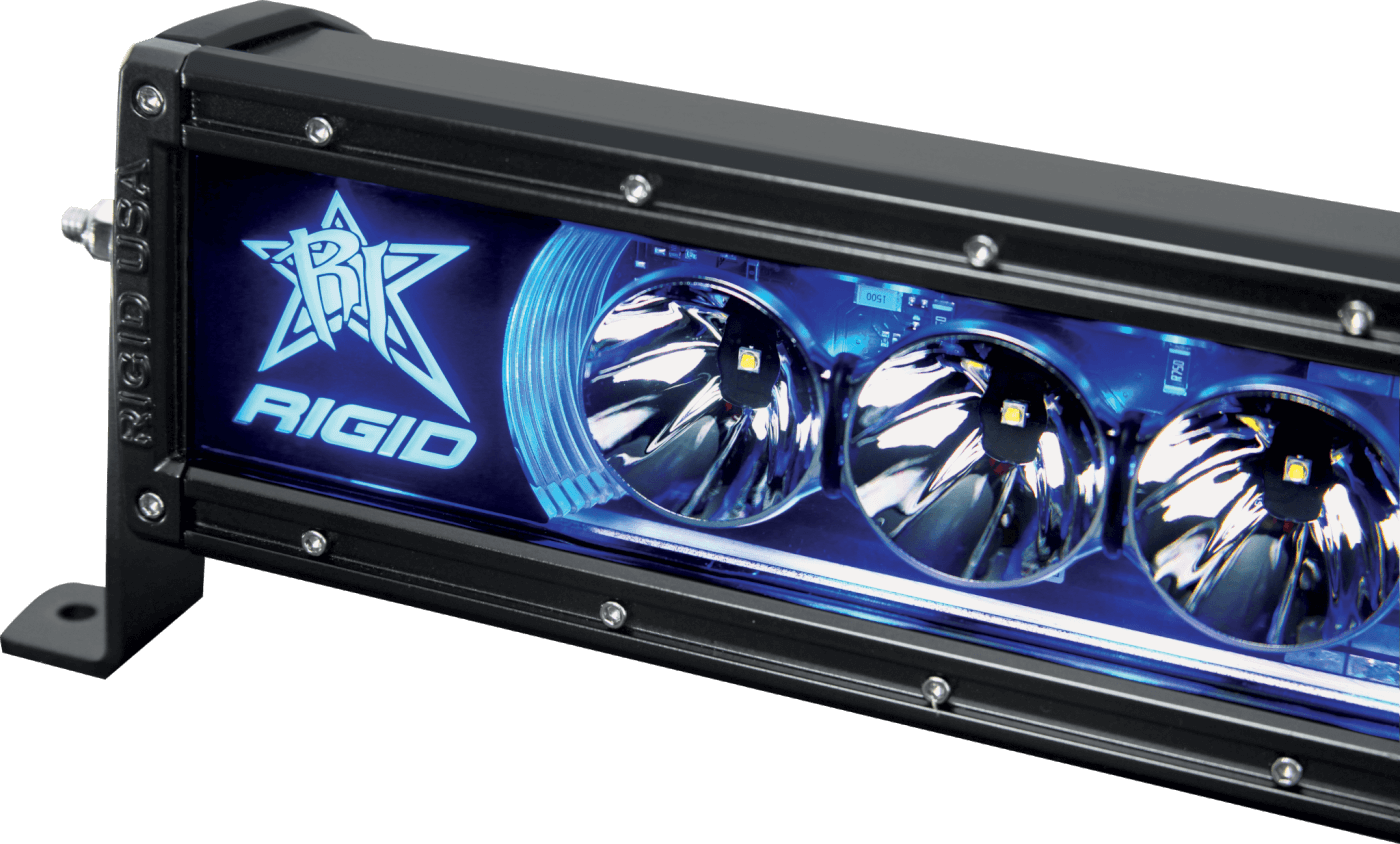 LED Bars
Rigid Industries Radiance
Built with the same high-grade aluminum alloy housing as the E-Series, the Radiance features black exposed printed circuit board: optimized, forward-projecting Broad Spot optics which combine attributes of spot and flood beam patterns. Back-lighting is available in amber, red, white, blue, and green. Available in 10-inch to 50-inch lengths.
Rigid Industries
855.760.5337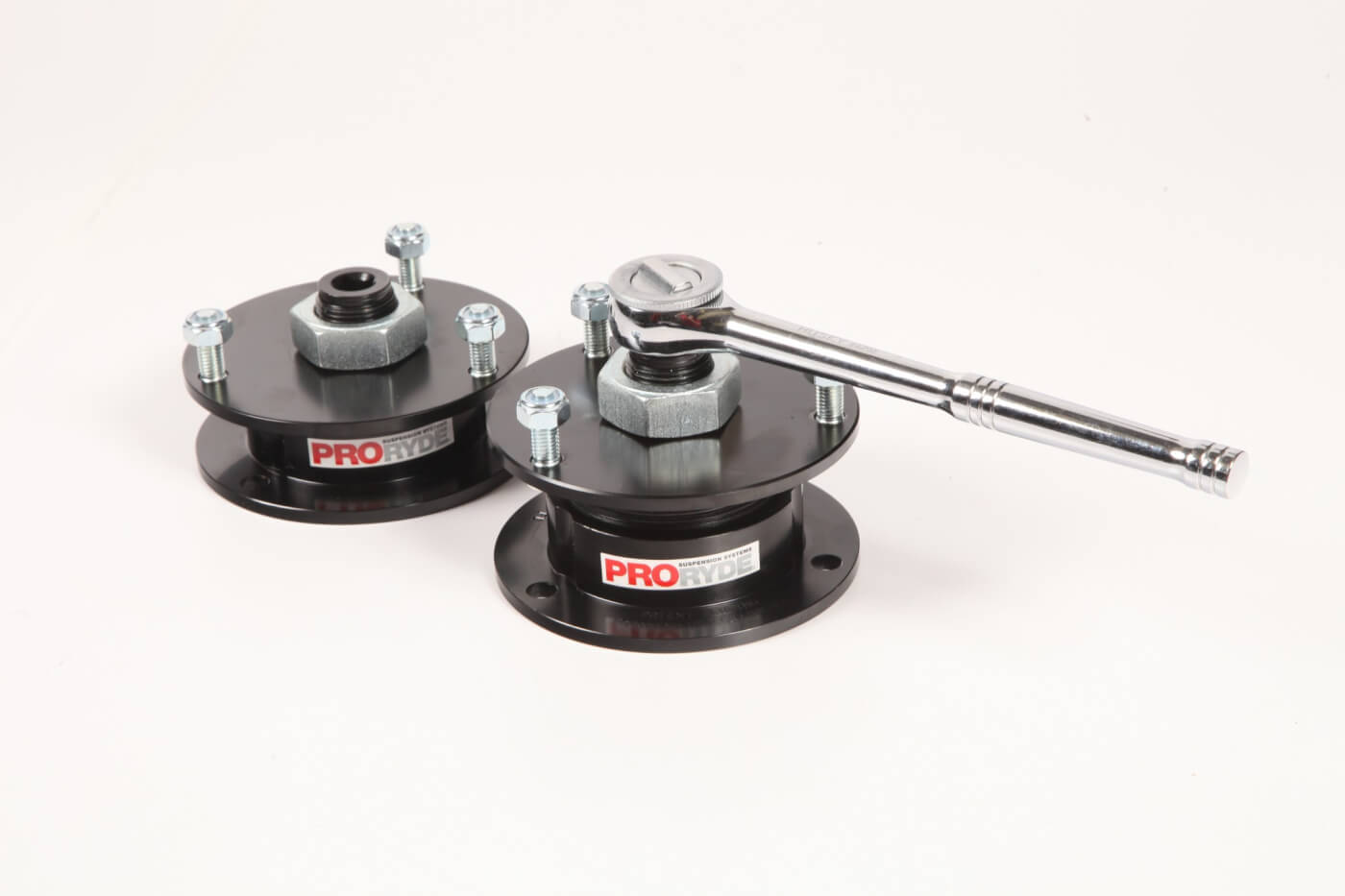 Dial in Height
Patented Adjustable Front Lift Leveling Kit
ProRYDE's adjustable lift and leveling kit installs in compact position on top of strut assembly to eliminate preload and time consuming disassembly. Adjustable to your preference from 1.5 to 3 inches; this product features high-strength steel components, 10.9 hardware, and is e-coated for a durable finish. It can handle heavy equipment applications and increases ground clearance without replacing OEM components. DW
ProRYDE Suspension Systems
888.813.7933