When purchasing a diesel truck, the three main contributing factors of its performance equation are power, torque and fuel mileage. Ford trucks have been known for offering strong eight-cylinder diesel engines that have superior power and torque, and competitive mileage, for many decades.
David Mueller from Fontana, California, had a vision of a "Built Ford Tough" diesel truck. After purchasing his 2008 Ford F-250 Super Duty white crew cab, Mueller wanted to make it stand out in a crowd. First off, he delivered it to Redlands Auto Body in Redlands, California, so Tim Brown could give it a new identity. Brown sprayed it with PPG Vibrance Collection "Oh So Orange" paint. A unique thing about the Oh So Orange color is the incredible special effects of the pearls and metalflakes in the clear coat. The sides and tailgate received pinstripe graphics performed by the steady hand of Von Tom Gignac.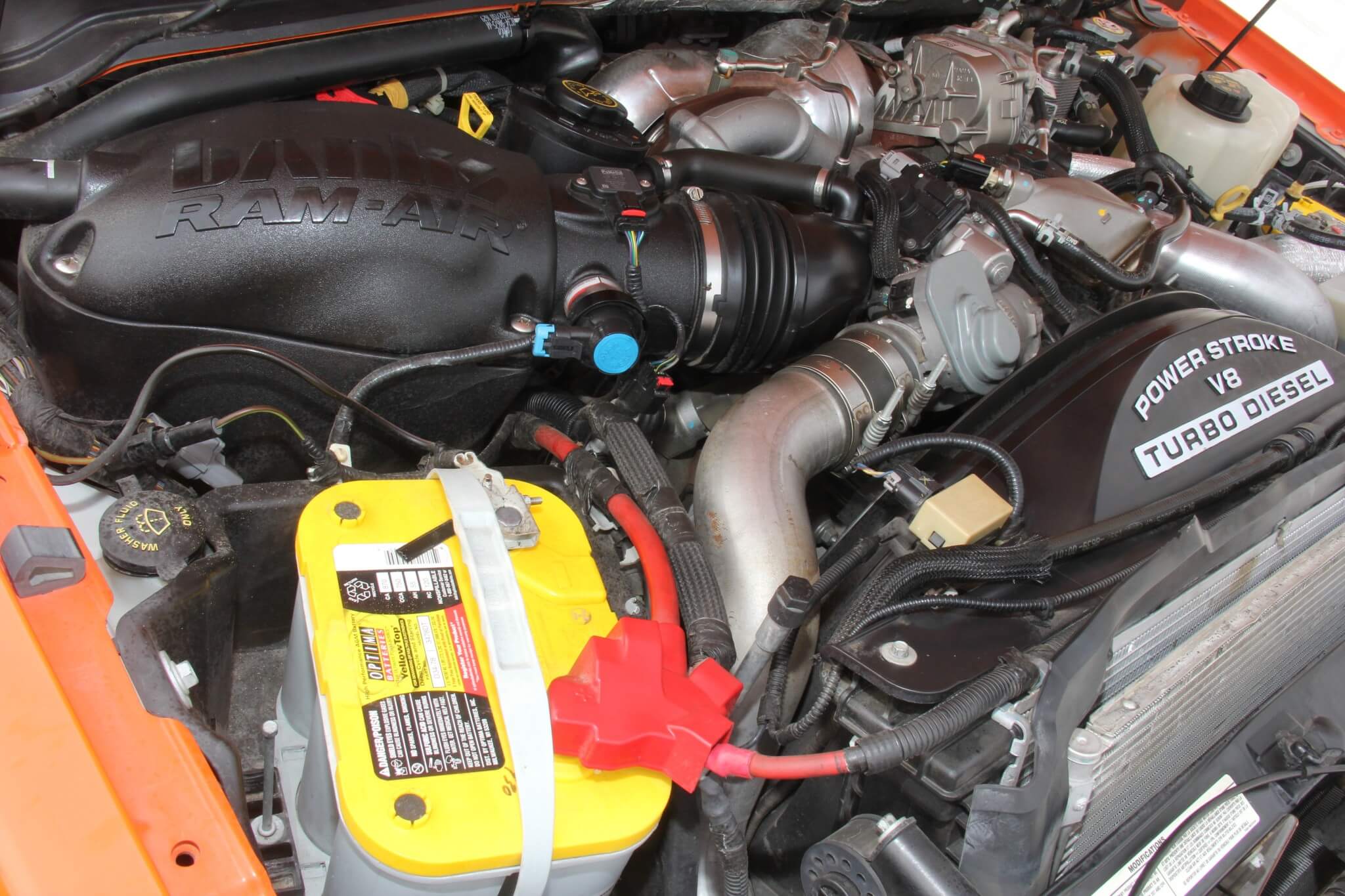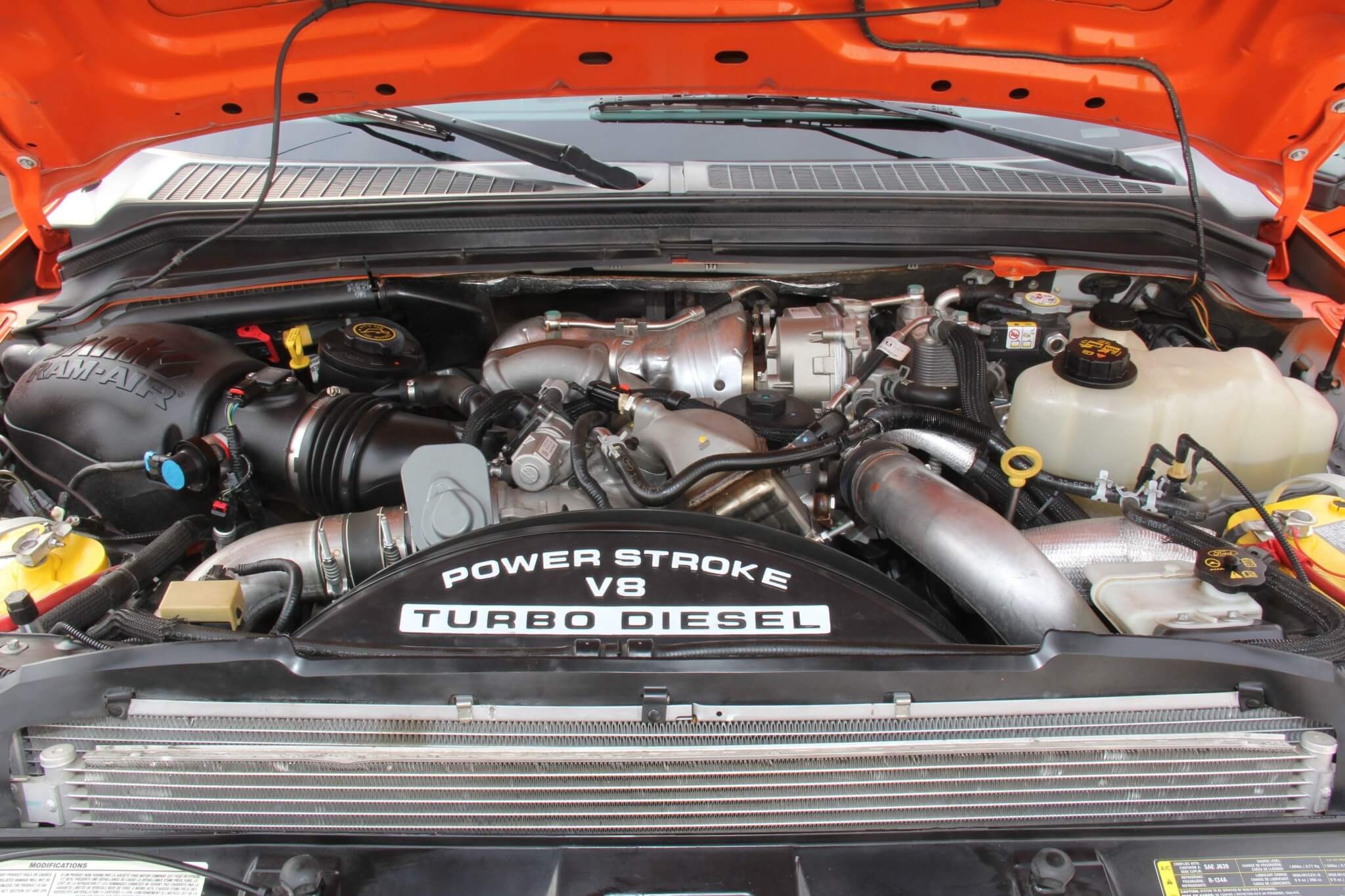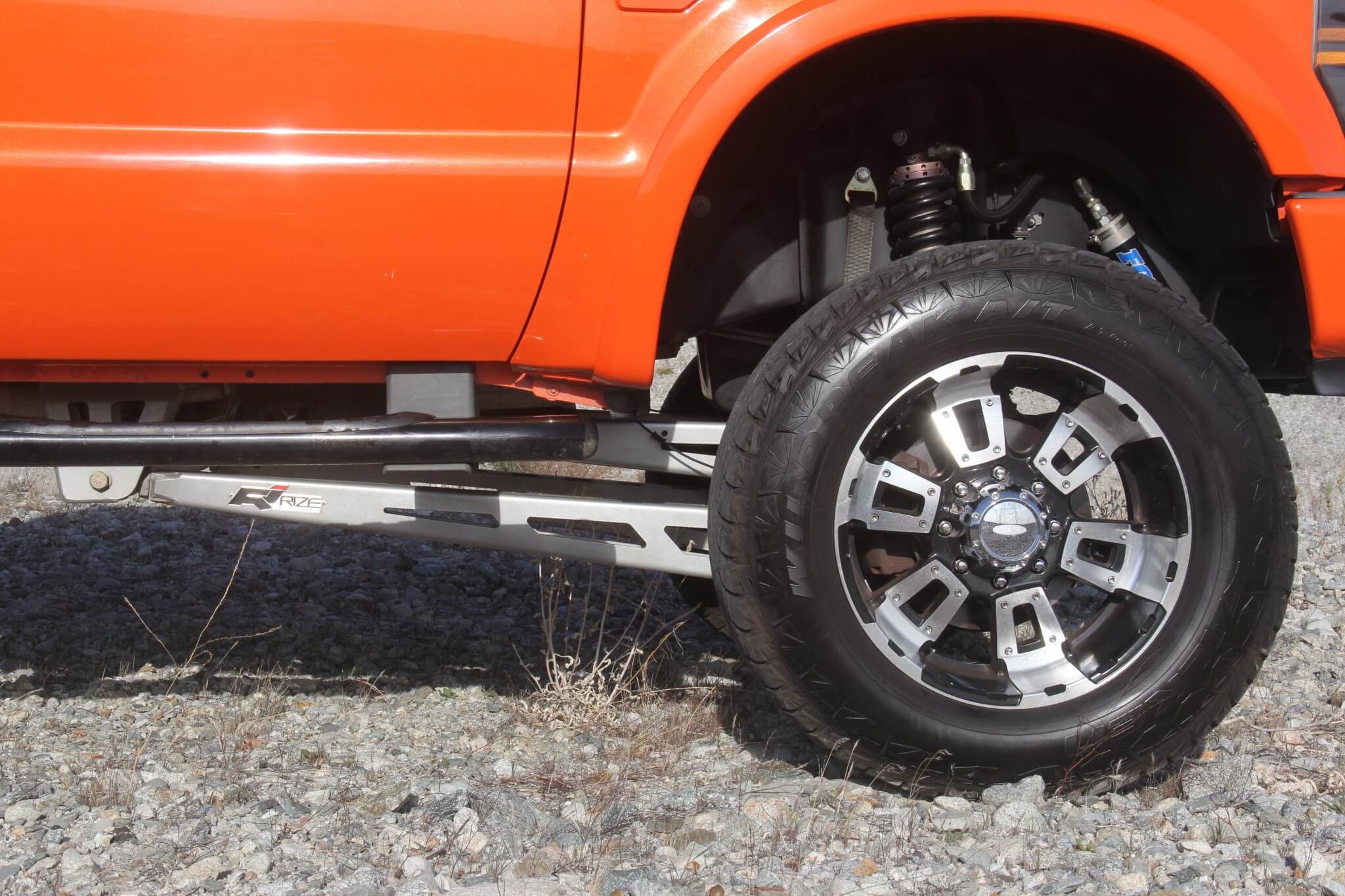 Mueller's Super Duty is powered by a 6.4-liter 32-valve diesel V-8. To improve intake and exhaust flow, a Banks Ram-Air "cold air" intake and a 5-inch diameter exhaust system were installed. An Edge Evolution Programmer monitors up to 24 vital engine functions and delivers custom engine tuning, increased horsepower and torque while increasing fuel mileage.
Andy Stix at Andy Stix Racing (ASR) in Rancho Cucamonga, California, enhanced the factory front suspension. He installed a pair of Fox 2.5 coil-over remote-reservoir shocks that were re-valved and re-shimmed. A pair of Rize eliminator straps was installed to prevent the suspension from exceeding the maximum suspension droop. To firm up the steering, Stix installed a Red-Head steering box and Rize Suspension forged dropped pitman arm that eliminate any of the factory lateral wandering, while a pair of Fox/ASR steering stabilizers help eliminate steering rebound and bump steer. Rize full-floating traction bars anchor both the front and rear axle housings. The rear suspension also received Fox 2.0 shocks that were re-valved and shimmed by ASR.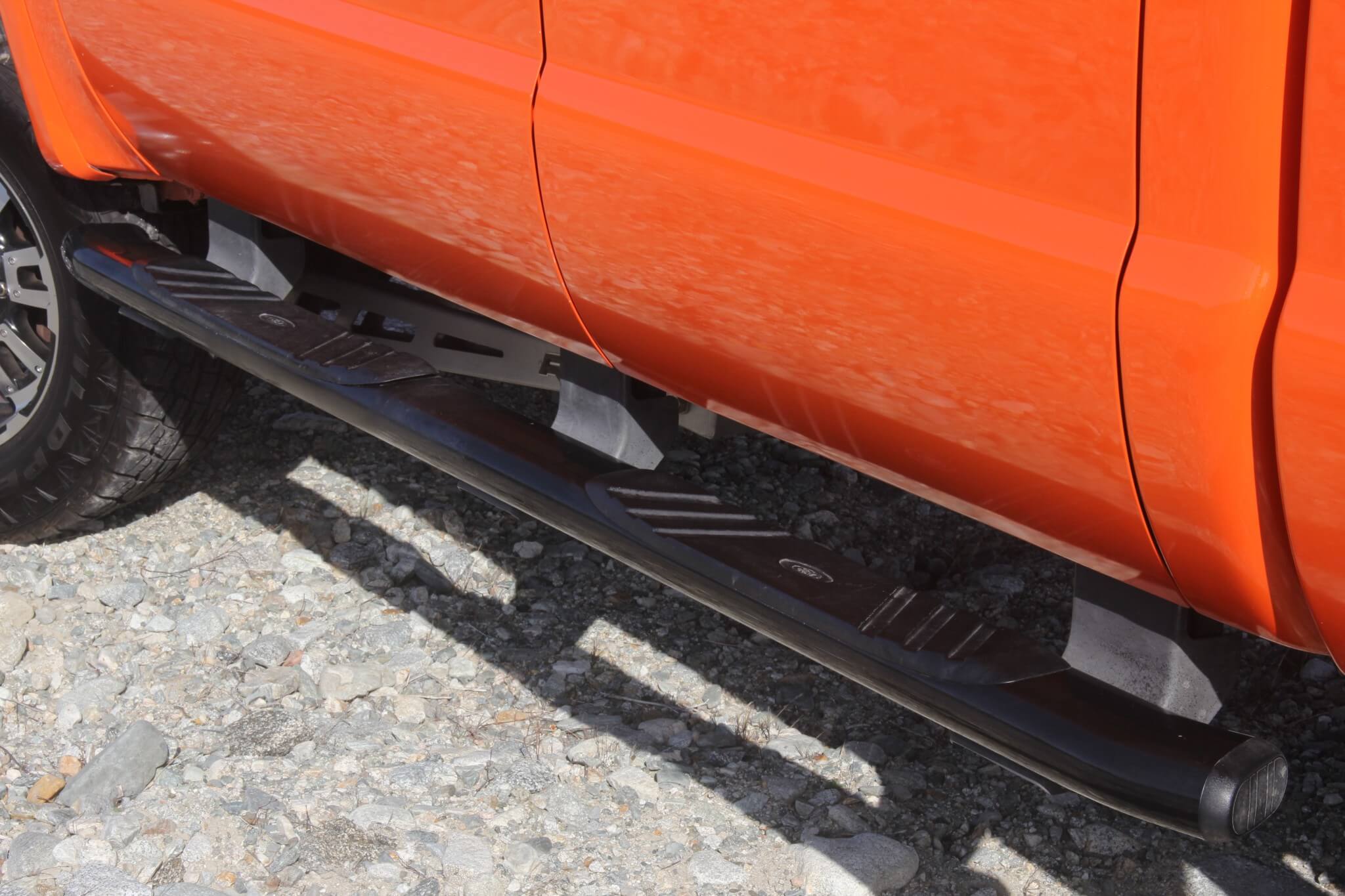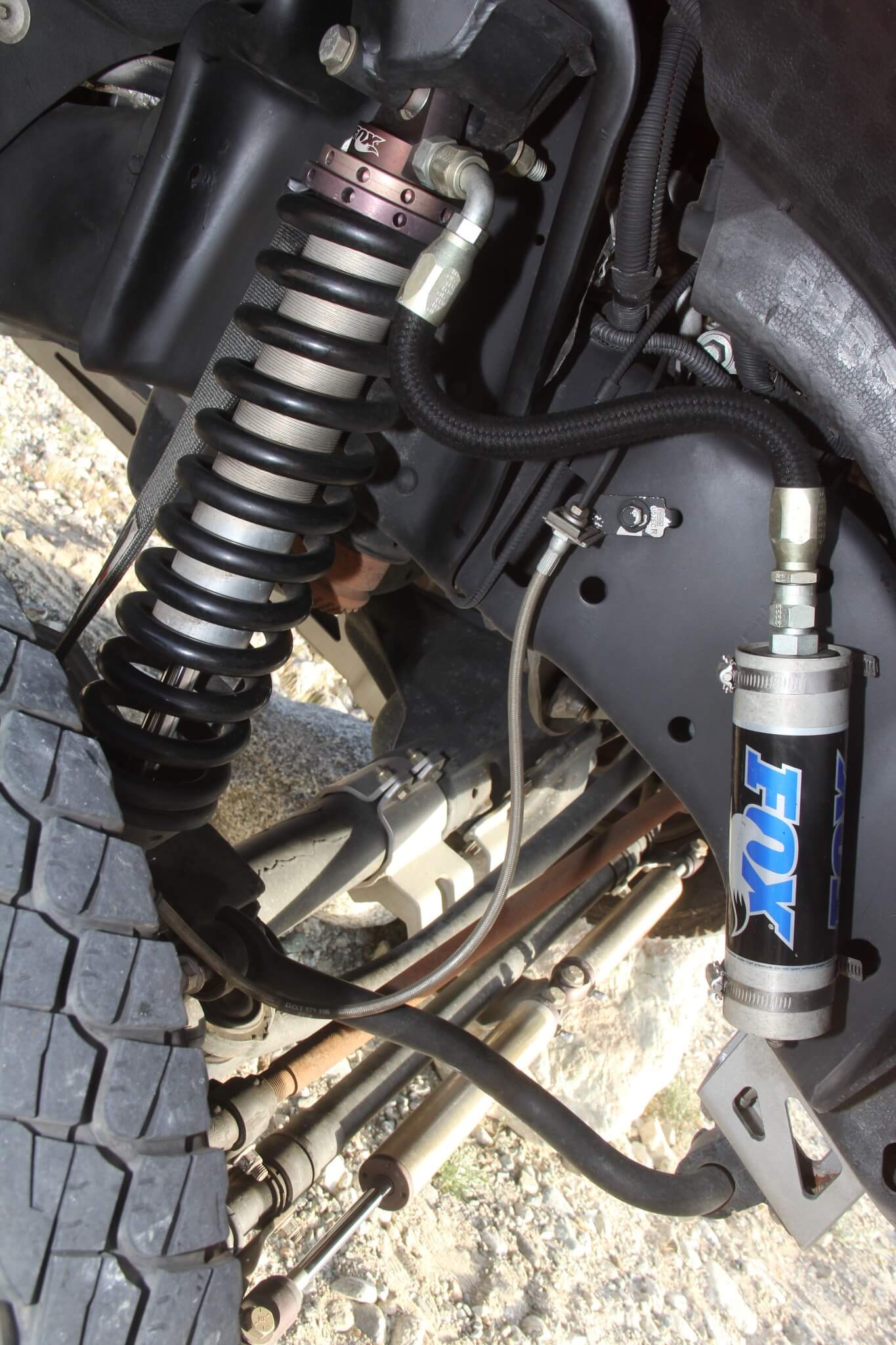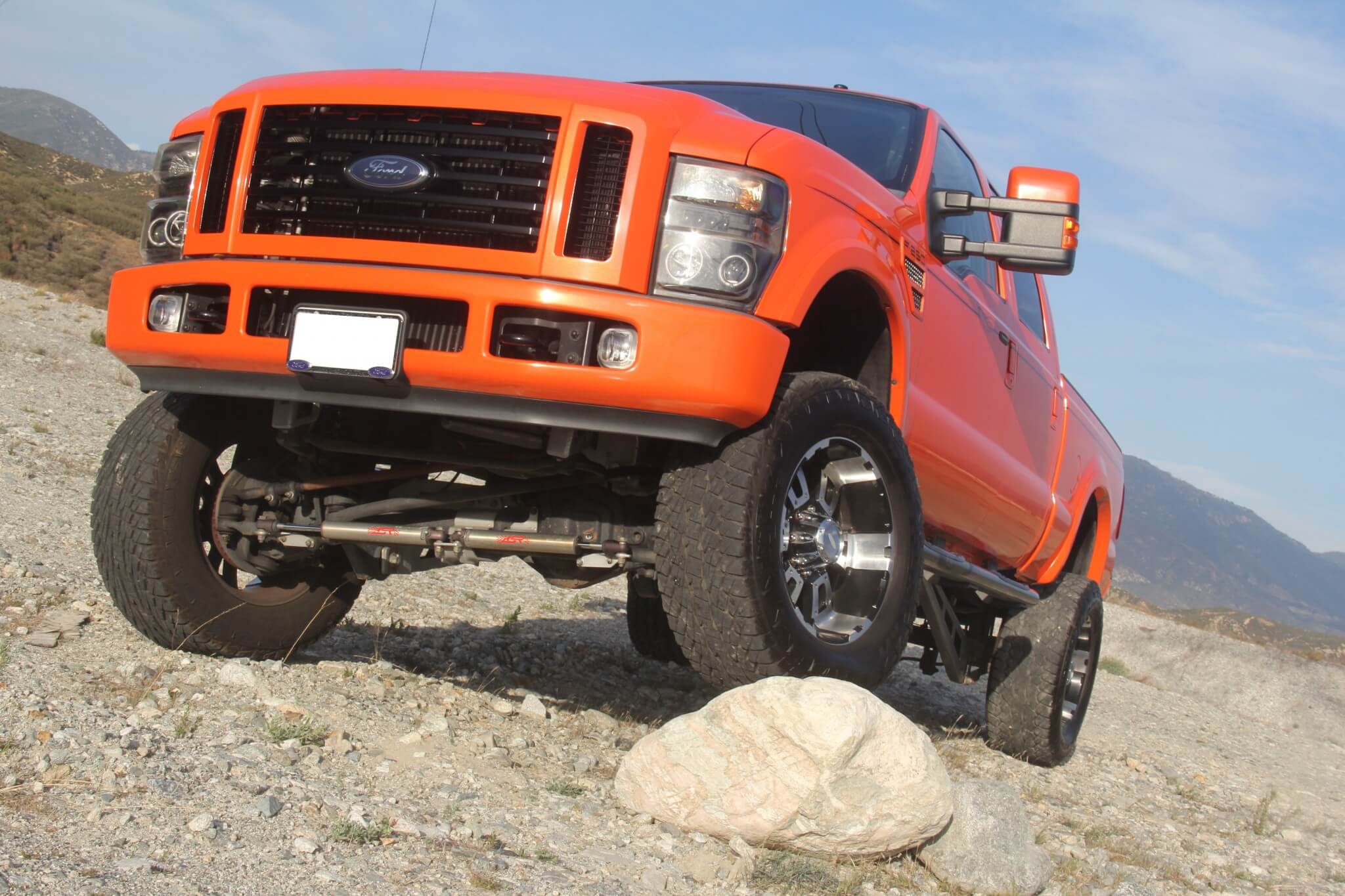 Stopping power comes from a set of front Stop Tech 13-inch diameter vented rotors that are squeezed by six-piston, four-piston calipers. A pair of Stop Tech 12-inch diameter vented rotors and four-piston calipers halt the rear rotating mass. Rolling style comes from a set of Diamond VX 20X10 off-road wheels, encased in Falken 235/60-20 AT10 tires.
For improved night vision, HID Projector/Halo headlights were installed with a Mikrouna HID lighting ballast that allows both high- and low-beam headlights to be run simultaneously. To make sure those staring at this orange wonder would heed a warning blast of sound, a set of Blaster train horns were hidden behind the front passenger inner fender. Opening the doors of the Crew Cab we found that the factory interior was unmolested and bone stock, including the stereo.
Whether Mueller is cruising on the asphalt, or rippin' it up on some rough terrain, he definitely can be seen quite clearly in his Oh So Orange Ford F-250 Super Duty. DW