High-Performance Hose
WHAT IT IS:
PPE Performance Silicone Hose for Custom Applications
WHY YOU WANT IT:
PPE's Performance Silicone Hoses are specifically designed for high-performance diesel rigs. With a burst rating of more than 200 psi, PPE's hoses won't leave you at the line while the competition leaves you in the dust. Each PPE Performance Silicone Hose is strengthened with five plies of polyester-reinforced fibers, and the Fluorocarbon-lined, silicone-rubber construction ensures that they will deliver constant boost pressures from -76 degrees all the way to +437 degrees Fahrenheit. These hoses handle high boost pressures, oil and fuel contact, and high temperatures better than conventional rubber hoses.
PPE's Performance Silicone Hoses resist fuel, oil and chemicals, and are UV and ozone resistant. There's a PPE Performance Silicone Hose for every custom application and many model/brand-specific ones too.
WHERE TO GET IT:
Pacific Performance Engineering (PPE)
714.985.4825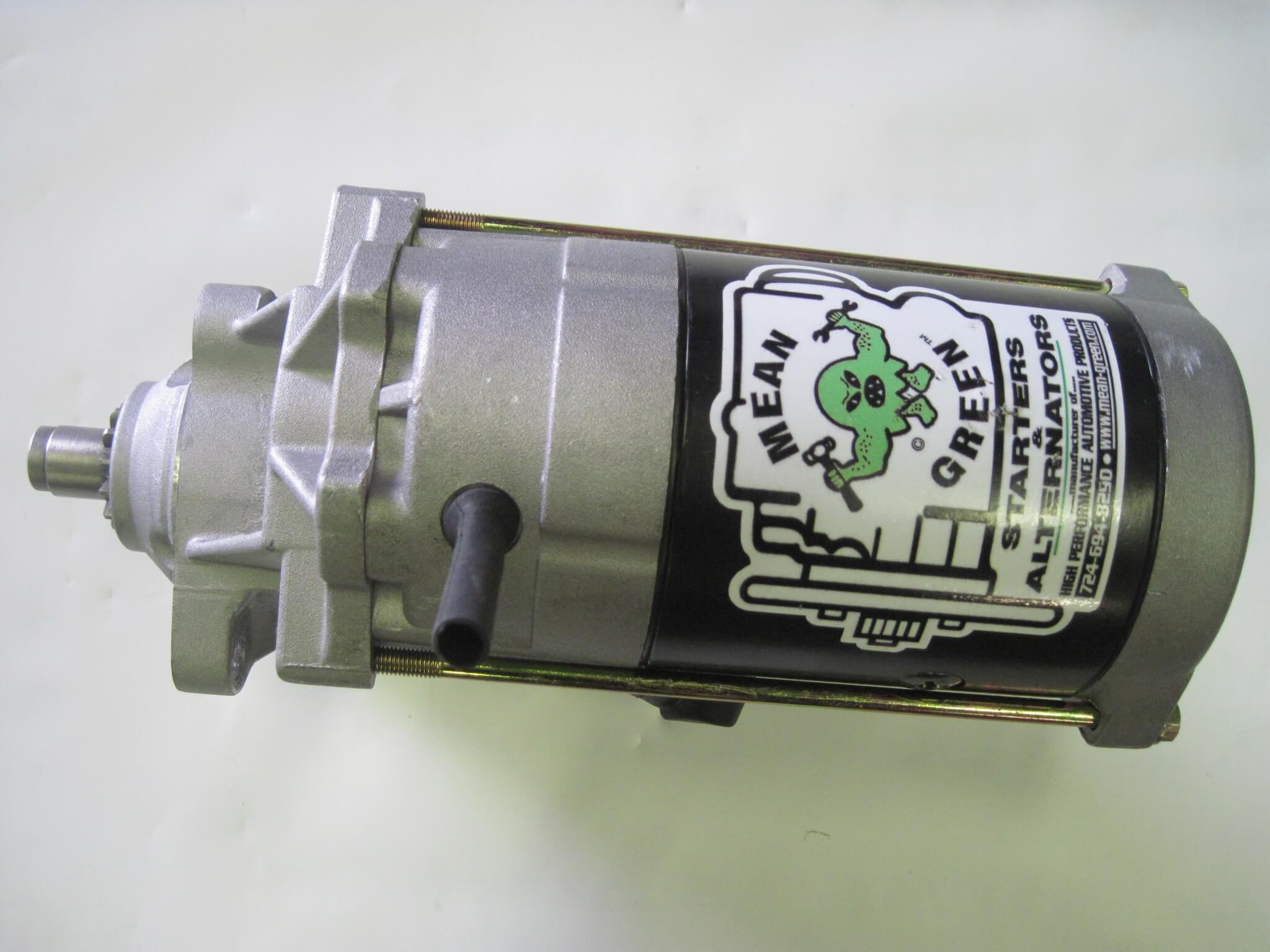 Strong Starter
WHAT IT IS:
Mean Green High Ford Torque Starter
WHY YOU WANT IT:
M.G. Industries Inc. has just announced its new Mean Green High Torque Starter for all 1994 to 2003 7.3L Ford Power Stroke diesel engines. According to the manufacturer, this unit cranks the engine two times faster and two times harder than the stock unit. In addition to more starting power, these units have a 300,000-mile life expectancy and come with a two-year unconditional guarantee.
WHERE TO GET IT:
M.G. Industries, Inc.
724.694.8290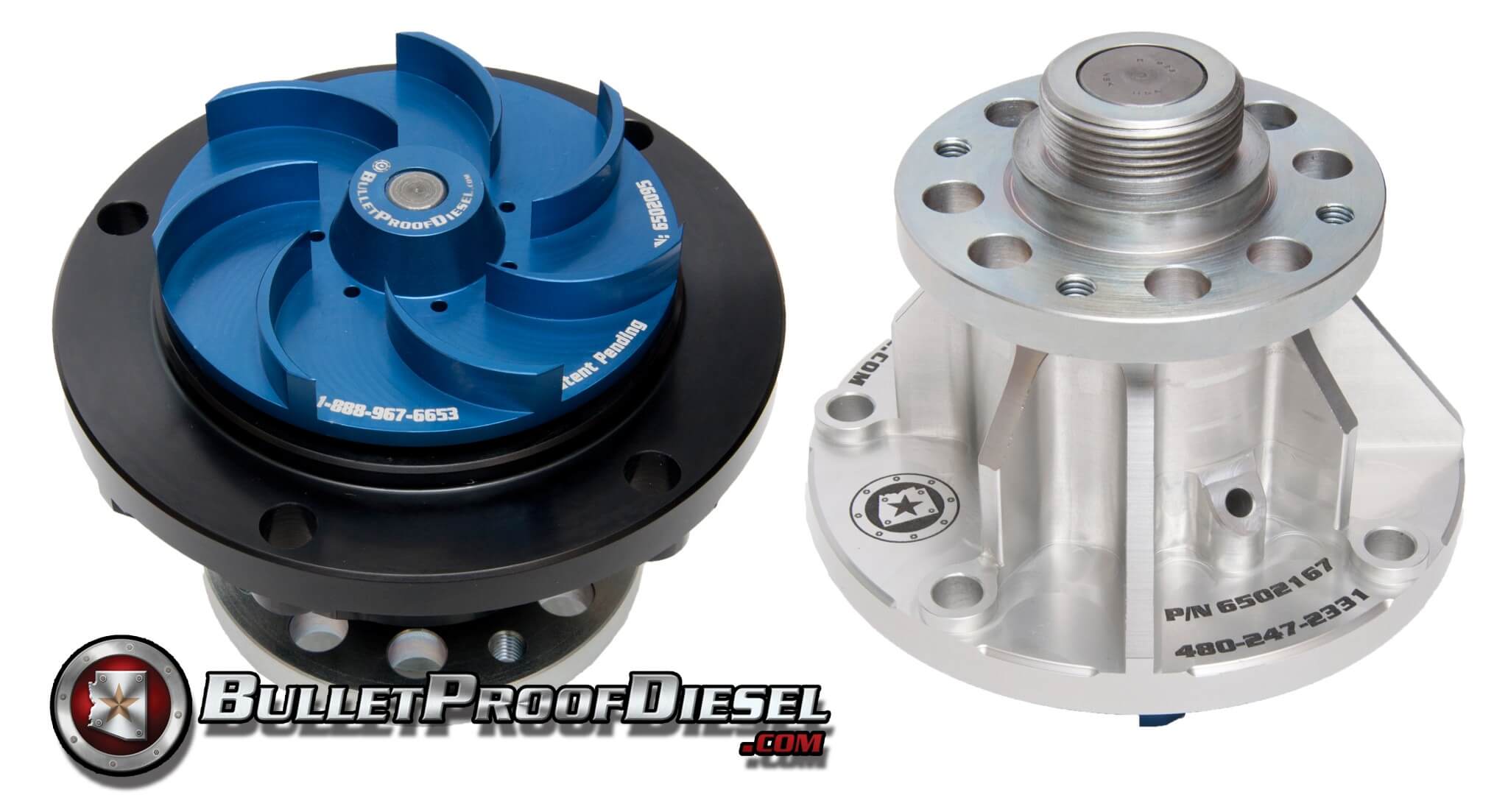 Water Pump Upgrade
WHAT IT IS:
Bullet Proof Power Stroke Water Pump
WHY YOU WANT IT:
Bullet Proof Diesel has come out with an upgraded water pump for owners of the Ford 6.0L Power Stroke oil burner. This all-new water pump features an anodized aluminum impeller, top-of-the-line bearing assembly, top-grade seal and an all-billet precision-machined housing.
The aluminum impeller is a superior to the OE plastic impeller; it pumps more water and has a longer life too. This new pump also comes with top-grade bearings and seals, all housed in a billet-machined outer housing.
The Bullet Proof Diesel water pump comes in two different sizes. One version has a 90mm impeller, which fits the 2003 to early 2004 E and F series models. The other version has a 100mm impeller that fits late 2004 to 2007 6.0L F-Series Power Stroke and 2004 to 2009 E series trucks.
WHERE TO GET IT:
Bullet Proof Diesel, Neal Technologies, Inc.
888.967.6653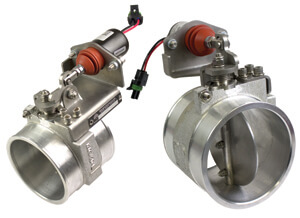 Shut It Down
WHAT IS IT:
Emergency Engine Shutdown System
WHY YOU WANT IT:
BD's Positive Air Shutdown kits will help prevent your engine from "grenading." A compact, inline butterfly valve is activated by a heavy-duty electrical solenoid to shut down an engine within seconds. An exclusive locking lever prevents accidental closures from vibration, and an innovative bead boot-lock design keeps rubber boots securely in place under high boost pressures.
Features of the kit include aluminum and stainless steel components plus waterproof electrical connectors for corrosion resistance. The kit's easy to install with no welding needed. Kits are available for 3- and 4-in. post turbo engine intakes and with either an RPM Over Speed Sensor or manual shutdown option.
WHERE TO GET IT:
BD Diesel Performance
800.887.5030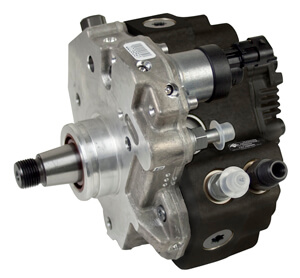 Boost Solution
WHAT IT IS:
DRP 2001to 2010 Duramax Boost Manifold
WHY YOU WANT IT:
Have you been looking for a simple solution for installing a boost gauge or injectables such as nitrous oxide or water/methanol on your 2001 to 2010 Duramax?
The DRP Boost Manifold for the Duramax, is designed with one thing in mind… making boost gauges and injectables easier and faster to install. We know that trying to insert boost gauges or injectables into the factory intake manifold can involve a lot of time, and necessary drilling and tapping often causes cracking of the cast material of the stock intake.
The new 2001 to 2010 Duramax boost manifold from DRP solves these problems and is perfect for the shade tree mechanic who just isn't comfortable drilling holes in the intake. It's also great for shops that are simply too busy and need to speed things up and keep labor costs down.
WHERE TO GET IT:
Innovative Diesel
866.642.7844
High-Torque Clutch
WHAT IT IS:
Centerforce Dual-Disc Clutch Assembly for Dodge Diesels
WHY YOU WANT IT:
Centerforce is now offering a new, easy-to-drive twin-disc clutch for diesel-powered Dodge/Ram trucks with torque ratings up to 1,800 lb.-ft. The clutch assembly is designed for light/medium duty trucks.
WHERE TO GET IT:
Centerforce Clutches
928.771.8422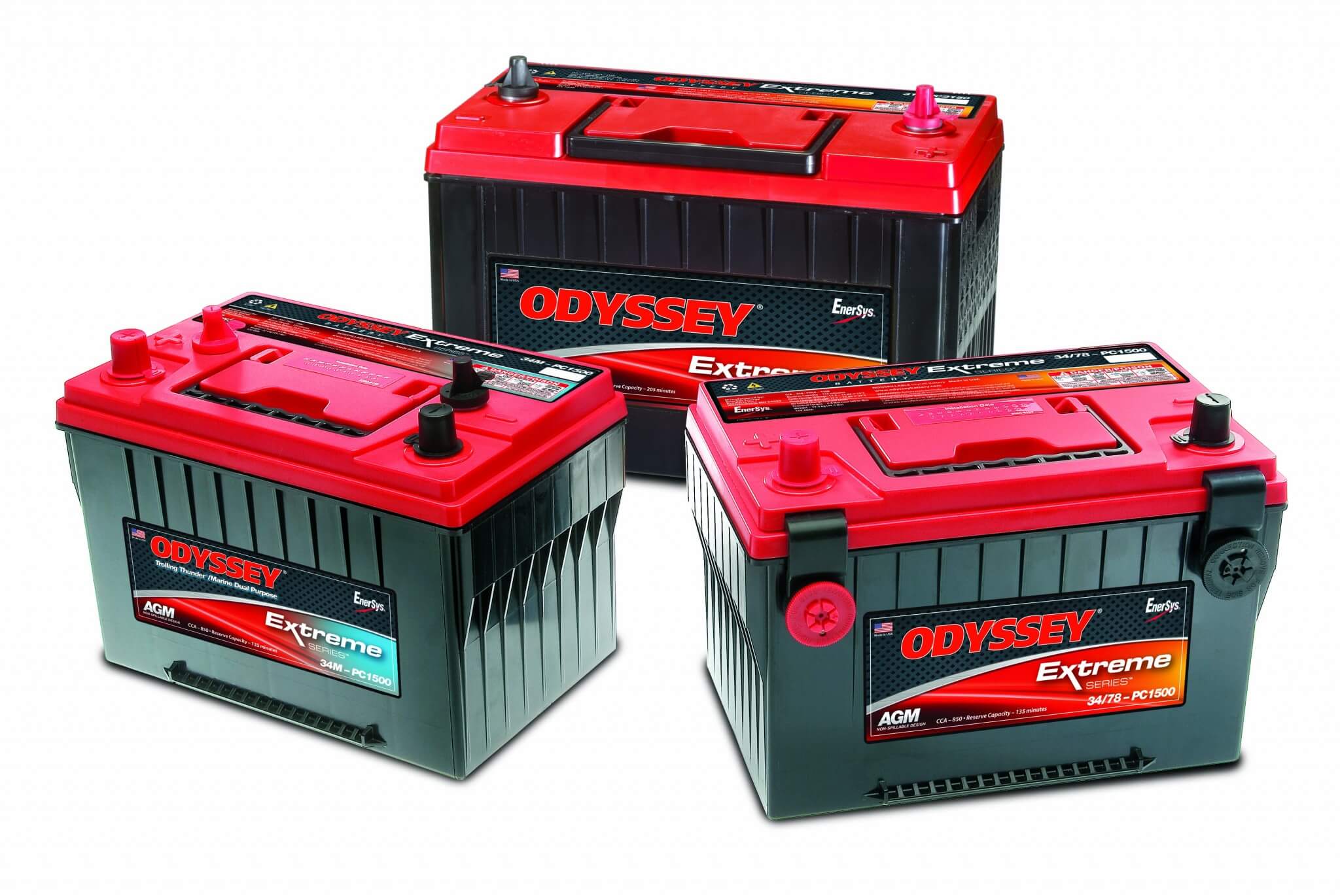 Extreme Batteries
WHAT IT IS:
Odyssey Extreme Series Batteries
WHY YOU WANT IT:
Odyssey Extreme Series batteries are designed for demanding applications such as emergency response vehicles, transit buses race cars and diesel trucks. The pulse-hot cranking amps (PHCA), cold-cranking amps (CCA) and reserve capacity (RC) ratings are substantially higher than those of conventional automotive batteries.
Odyssey Extreme Series batteries are absorbed glass mat (AGM) batteries and feature thin-plate pure lead. It all means greater power, reliable starting, lighting and ignition, as well as deep-cycling capability all in one package.
WHERE TO GET IT:
Odyssey Batteries
800.538.3627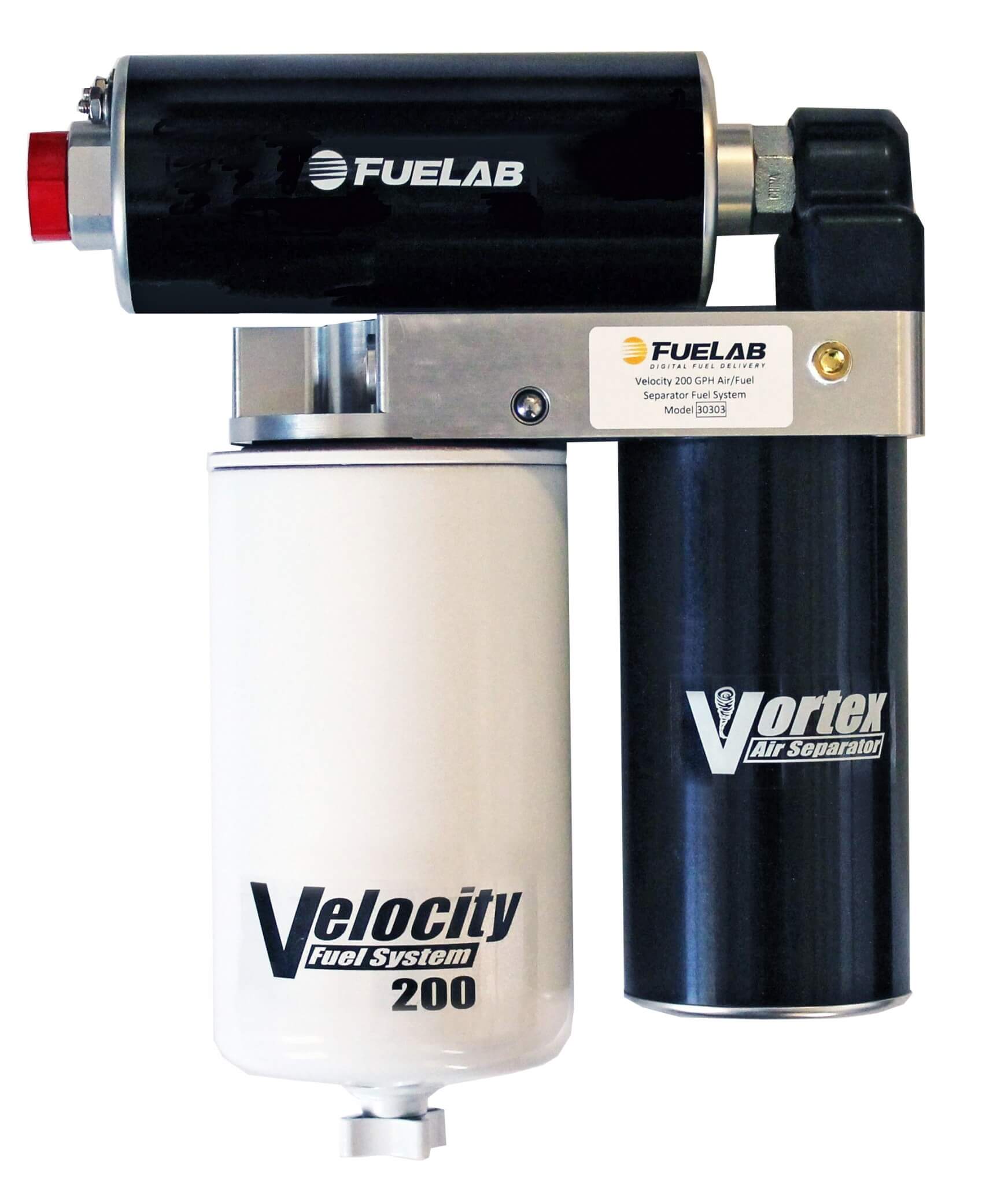 Velocity Lift Pump
WHAT IT IS:
Brushless Diesel Lift Pump, Air Separation and Filtration System
WHY YOU WANT IT:
Fuelab has introduced a new series of Diesel Performance lift pumps and filtration systems. The Velocity 100-GPH lift pump with filter and Velocity 200-GPH lift pump with filter and Vortex air separator represent a major upgrade in diesel lift pump efficiency and technology.
The Velocity line of diesel lift pumps is based on the successful Prodigy series of DC brushless fuel pumps. With brushless motors you get higher efficiency, less parts to wear out and no shaft seals to fail.
Fuelab offers basic 100-GPH diesel lift pump replacements and advanced 200-GPH pumps with air and water filtration features. These units are easily mounted on OE frame rails with non-drill brackets. The pumps operate quietly, even during high flow use.
WHERE TO GET IT:
Fuelab
217.324.3737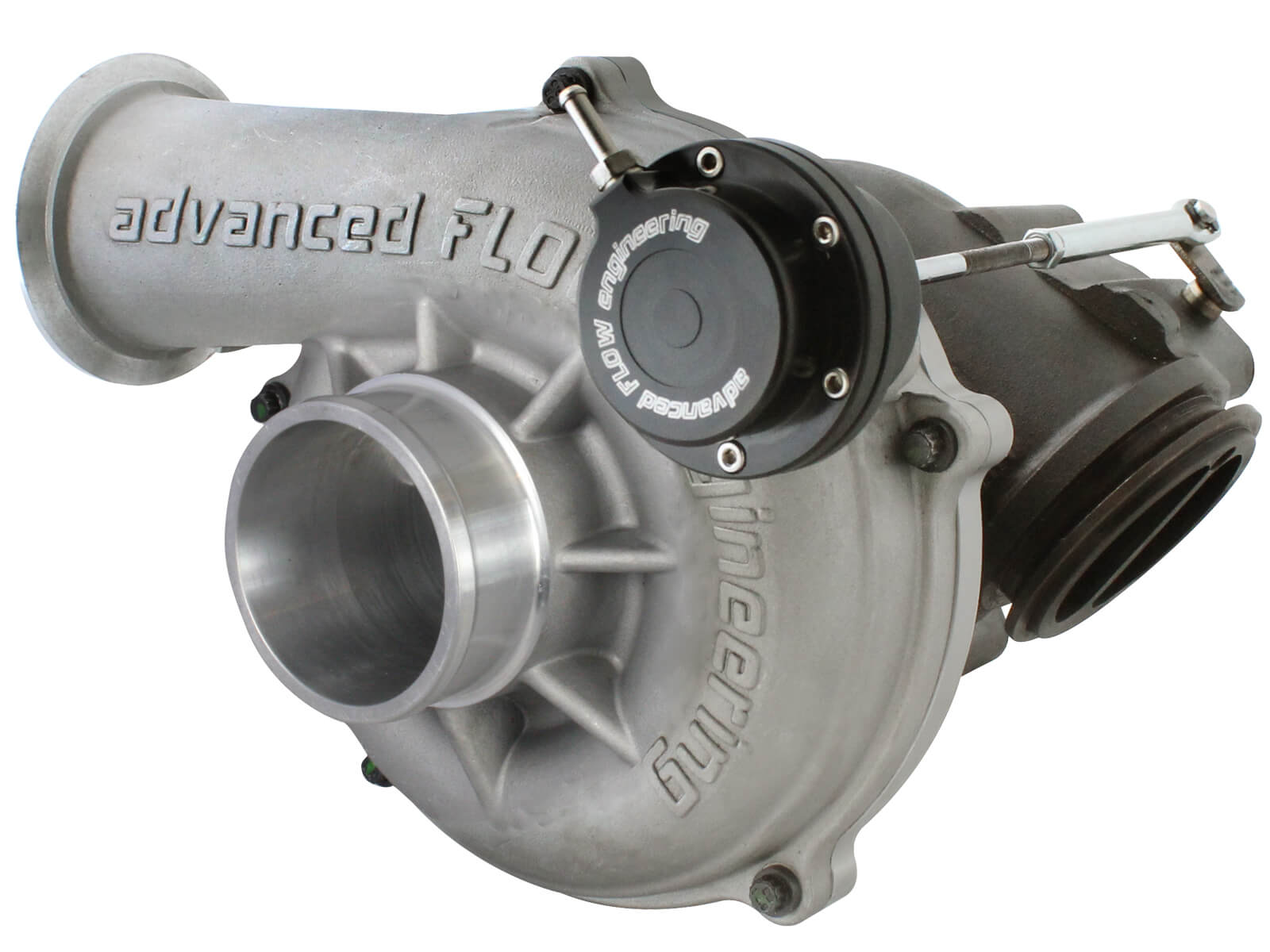 Advanced Flow Ford Turbo
WHAT IT IS:
aFe BladeRunner Turbocharger for 1999 ½ to 2003 Ford 7.3L Trucks
WHY YOU WANT IT:
This BladeRunner turbocharger features a gold anodized billet compressor wheel that's lighter and stronger than the stock cast wheel to help provide quicker "spool-up" and higher airflow than the stock turbo. The compressor features a light-weight billet compressor wheel with 60mm inducer and 80mm exducer (49 trim) to improve turbo spool-up and handle high wheel speeds and boost pressures. A CNC-machined, black anodized billet aluminum wastegate actuator comes preset, but is adjustable and is capable of higher boost pressures with an appropriate tuner.
This turbo features a 0.84 A/R turbine housing with a turbine wheel that measures 76mm (78 trim). An optional high-flow turbine outlet also helps lower exhaust gas temperature. This turbo can be installed as a direct, bolt-on replacement. All connections to the vehicle are compatible with the OE geometry, resulting in a quick and reliable connection. Additional fueling is not required for improved performance over OE, but maximum gains are achieved from fuel system upgrades, either electronic or mechanical.
WHERE TO GET IT:
aFe Power
888.493.7135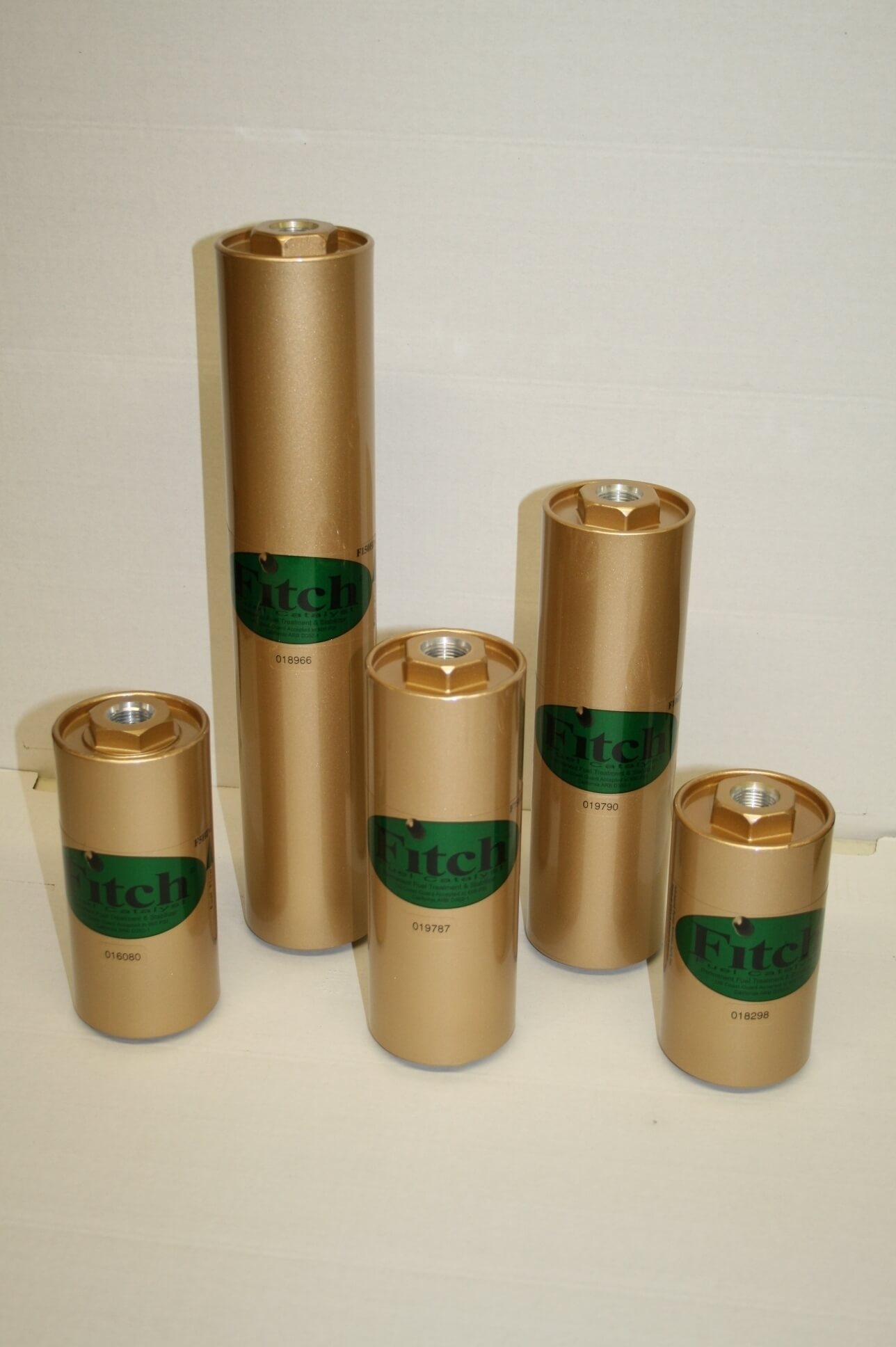 Fuel Stabilizer
WHAT IS IT:
Fitch Fuel Catalyst
WHY YOU WANT IT:
The Fitch fuel catalyst is a true fuel catalyst made from reactive metal compounds that catalyze and stabilize your fuel, diesel or gas. It's a permanent solution to fight diesel degradation, unlike liquid additives that have a limited lifespan. With the Fitch fuel catalyst system your fuel will remain viable and at its full power potential virtually indefinitely. The Fitch system also improves fuel lubricity.
Fitch offers two ways for you to stabilize you fuel, a drop-in pill or a flow-though canister. The canister setup, seen here, is best if you want to drive around and empty your tank once a week. The system will improve your mileage and spark up your fuel as it passes though on the way to the engine. The Fitch fuel catalyst system is compatible with all types of diesel fuel.
WHERE TO GET IT:
Advanced Power Systems International, Inc.
888.881.2774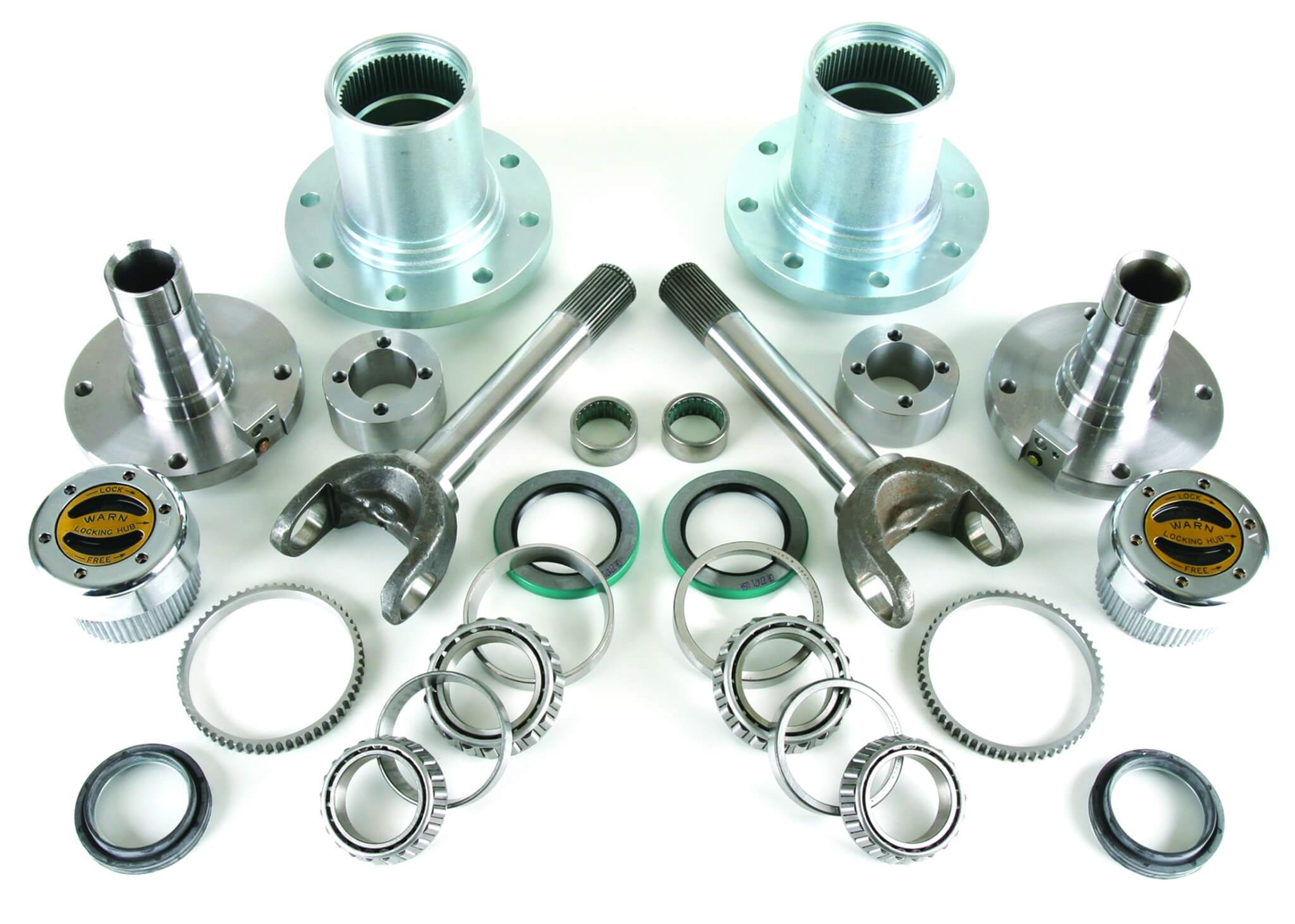 Spinning Free
WHAT IT IS:
Dynatrac Free-Spin Hub Kit
WHY TO YOU WANT IT:
Unit bearings (also known as hub bearings or unitized bearings) have been standard equipment on four-wheel-drive truck front ends for many years. They're well known to have durability issues that are amplified by large tires and wheel or heavy loads. Dynatrac's Free-Spin kit replaces the problematic unit bearings with a spindle and bearing design system. This allows much easier and far cheaper service.
The Dynatrac Free-Spin kit also provides manual locking hubs. On Dodge trucks this eliminates the driveshaft vibration and frequent axle U-joint failures. On Ford trucks the locking hubs frequently replace the problematic vacuum locking hubs. Depending on your truck you may also see added fuel mileage.
The Dynatrac Free Spin kit is now available for 1999 to 2008 Ford and 1994 to 2011 Dodge ¾- and 1-ton 4×4 trucks (kits for 2009 to 2011 Dodge have just been released). All kits are made in the USA.
WHERE TO GET IT:
Dynatrac Products, Inc.
714.596.4461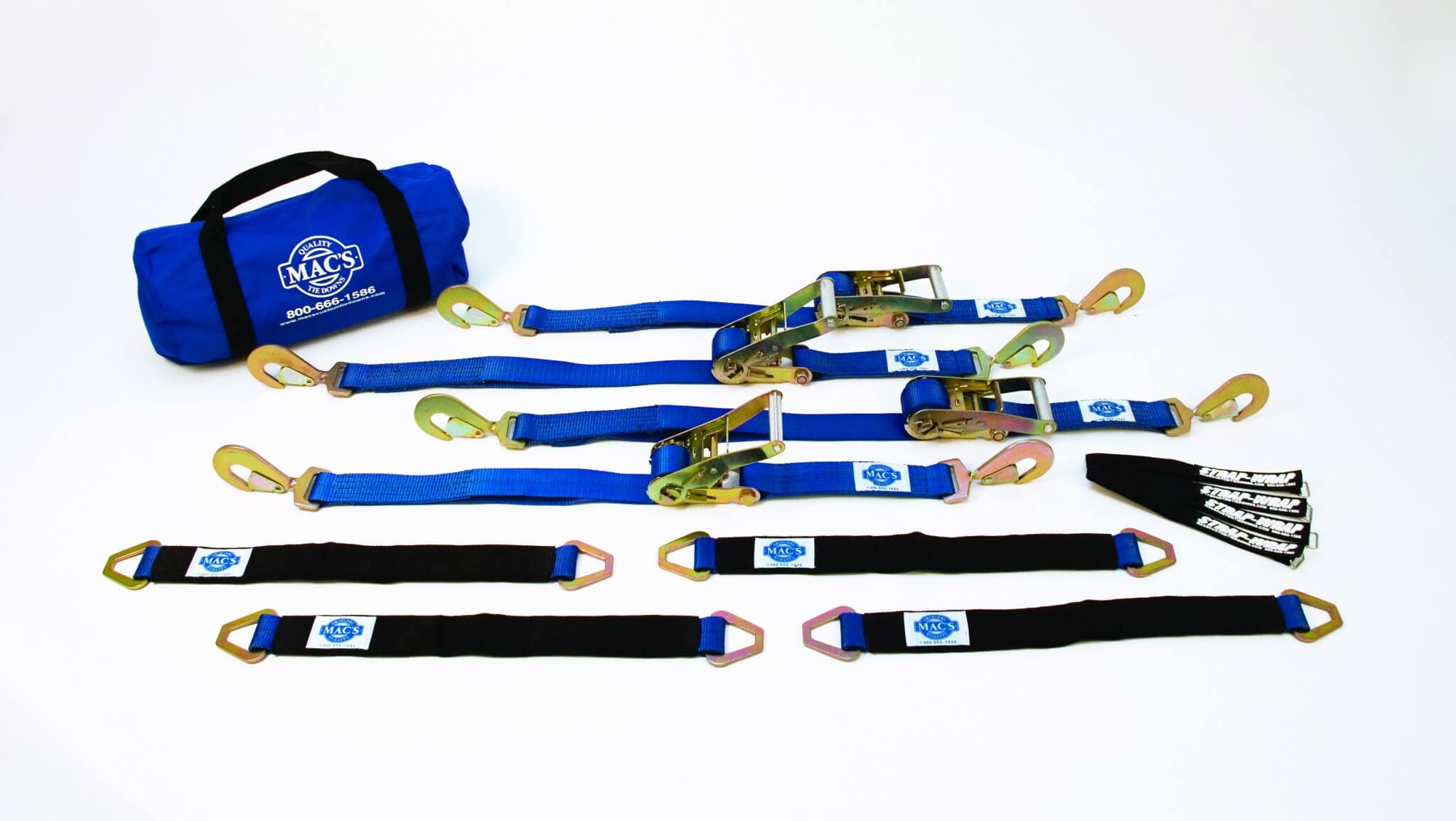 Top-Notch Tie-Downs
WHAT IS IT:
Ultra Pack from Mac's Tie-Downs
WHY YOU WANT IT:
Whether towing your drag truck to the local track or bringing home your latest project rig, having the right tie-down straps is a must. Unfortunately, all tie-downs are not created equal.
Mac's straps have more than twice the number of stitches than most competitors' straps, giving them a 10,000-lbs capacity rating. Mac's Tie-Downs Ultra Pack features four ratcheting straps and four separate axle straps. The axle straps wrap around the axle, or other suitable point, and feature heavy-duty covers to resist abrasion and cutting, and are triple the thickness of the competition. They also solve tight clearance issues when tying down a vehicle. The Ultra Pack comes in 6 and 8-ft. options, and can be ordered with a twisted snap hook, a direct hook ratchet or a chain extension to meet your particular tie-down requirements.
The Ultra Pack is available in black, blue, red and yellow, and come in the signature Mac's duffle bag.
WHERE TO GET IT:
Mac's Tie-Downs
800.666.1586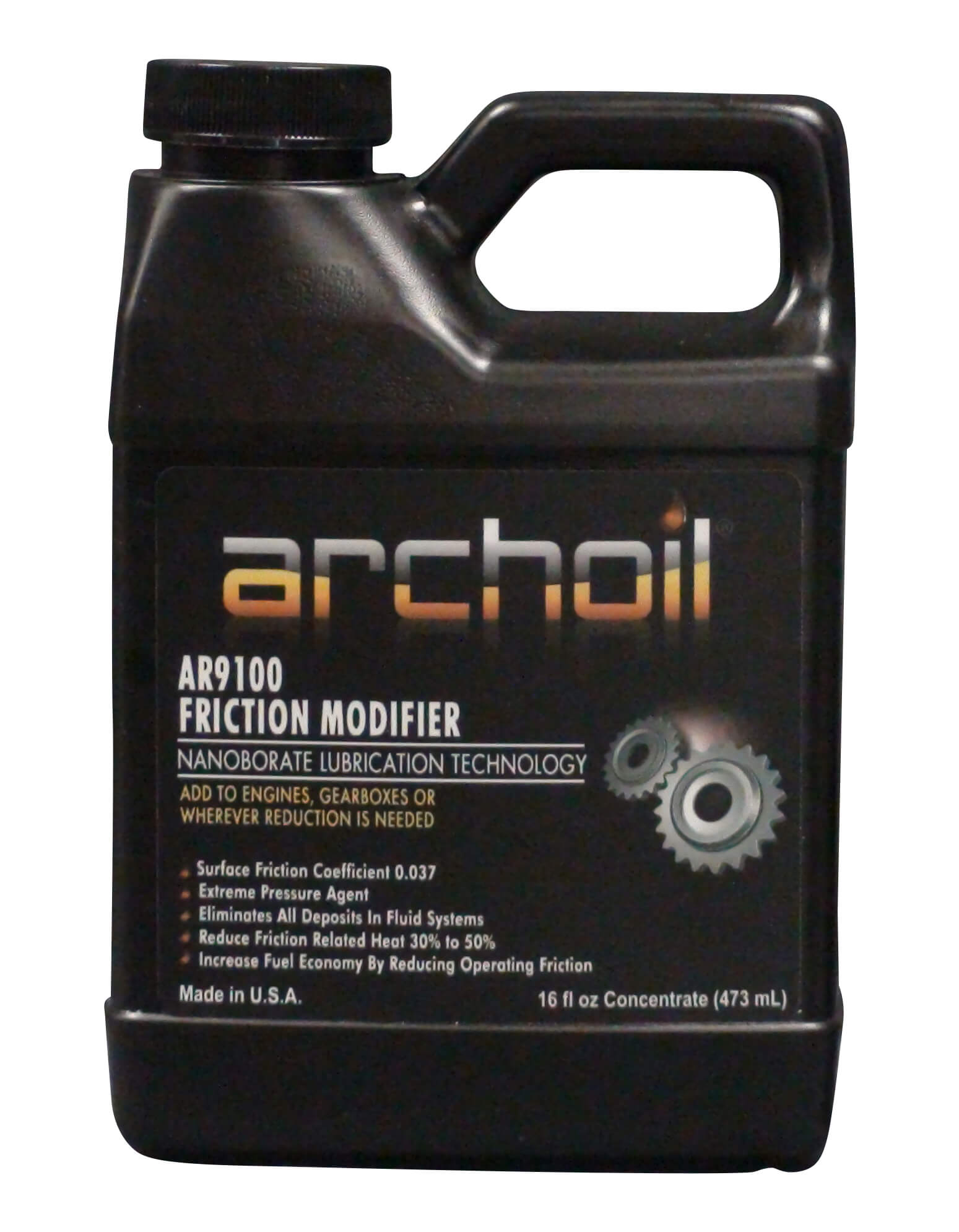 Super Engine Lube
WHAT IS IT:
AR9100 Friction Modifier and Cleaner
WHY YOU NEED IT:
AR9100 was developed to exceed the outdated AW/EP additives in lubricating oils, taking engine lubrication to a new level. The nano potassium borate (nanoborate) in AR9100 offers extreme protection against wear while maintaining a deposit-free engine. Other benefits include reduced heat, less noise and increased horsepower. AR9100 is formulated with complex esters which dissolve all carbon and varnish allowing the to chelate to the host alloy. AR9100 is also used to eliminate "cold" starts in Power Stroke 6.0 and 7.3 injectors. All engines benefit from a near frictionless surface. DW
WHERE TO GET IT:
Archoil Products
866.537.7383