Inside Haisley Machine's New Billet-Aluminum Block Cummins—And How It Turns Out So Much Power
If you've been to a truck pull over the past 15 years you've likely noticed an innumerable amount of vehicles wearing a Haisley Machine sticker. There is a reason for this. From Limited Pro Stock to Super Stock, the company has built a name for offering high-horsepower, championship-caliber engines with rock-solid reliability. At the heart of the Haisley name is its owner, Van Haisley, the man who—along with his son, Curt—brought the sleeved and deck-plated 6.7L Cummins to the diesel world. Coined the "Super B," it was an engine platform that could be campaigned an entire season without the need to worry about anything other than oil changes. Eventually however, the outer limits of what the OEM Cummins block could handle were exceeded.
Like other engine builders, Van turned to an aluminum block for improved strength—but not one that would be outsourced. Starting with a billet-aluminum forging, the crankcase was machined in-house and according to Van's precise specifications. In development for five years, Van nonchalantly campaigned the new aluminum block in his Super Stock truck, Rock Hard Ram, in 2022. Now, after an entire season of validation—where the engine regularly saw 6,700 rpm and 150-psi of boost—Van's customers are lining up for the latest and greatest Cummins platform on the market. In a recent visit with Van in the pits, he gave us the lowdown on his new aluminum block program, along with all the other exotic parts that make his Super Stock engine so special.
Retiring The Deck-Plate Super B
Before we had the mega-horsepower machines we have today, Super Stock competitors were running factory, cast-iron blocks—and they lived on the edge with virtually every pass they made. Shortly after the release of the 6.7L Cummins, an engine that came with thicker cylinder walls than the 5.9L thanks to its siamese cylinder bores (and that was readily available vs. the scarce billet block availability at the time), Van decided to make the 6.7L block the foundation for the Haisley Machine Super B program. For added reinforcement, a bedplate was utilized to tie the main caps in with the lower portion of the block and the block's water jackets were filled with concrete. The block was also machined to accept ductile iron sleeves and fitted with a 1-inch thick deck-plate to limit cylinder bore distortion.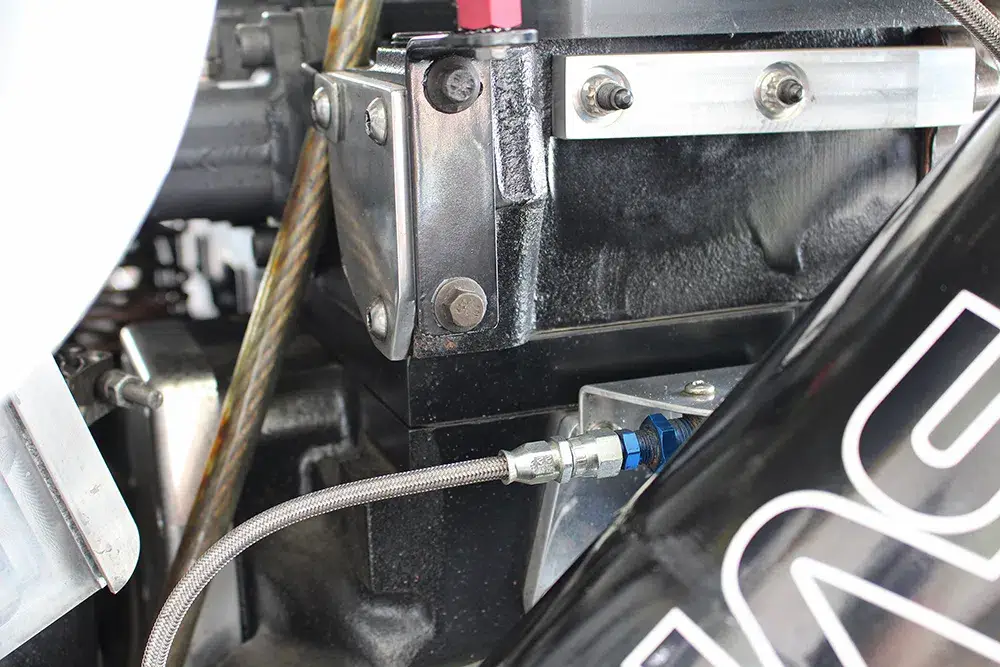 Now that you know that, you should know this. In every Cummins block, there is a horizontal oil passage in very close proximity to the number 2 main bearing. This oil passage is the weakest link within the OEM block and is where most blocks crack due to high-horsepower and excessive cylinder pressure. When Van's Super B engines began to creep beyond the 3,000hp mark, block failures were beginning to surface. "If you watched your data logger close, you would see a 10-psi drop in oil pressure," Van told us. "And upon teardown the factory horizontal oil passage across the number 2 main bearing was usually found to be cracked." Though Van and the Haisley team were able to get by with externally tying the block together, the time to switch to a stronger block was fast-approaching.
Machined from a giant chunk of forged-aluminum, Van's new billet-aluminum block is void of any internal oil or water passages (the block is fed oil externally), which makes the block significantly stronger than the factory Cummins version. The aluminum block is wider as well, with considerably more meat down the side of the block. Last but not least, Van also designed the block to accept two additional head fasteners. Over-engineered? Maybe. But if 3,500-plus horsepower is to be survived night after night for an entire season and then some, over-building is highly welcomed.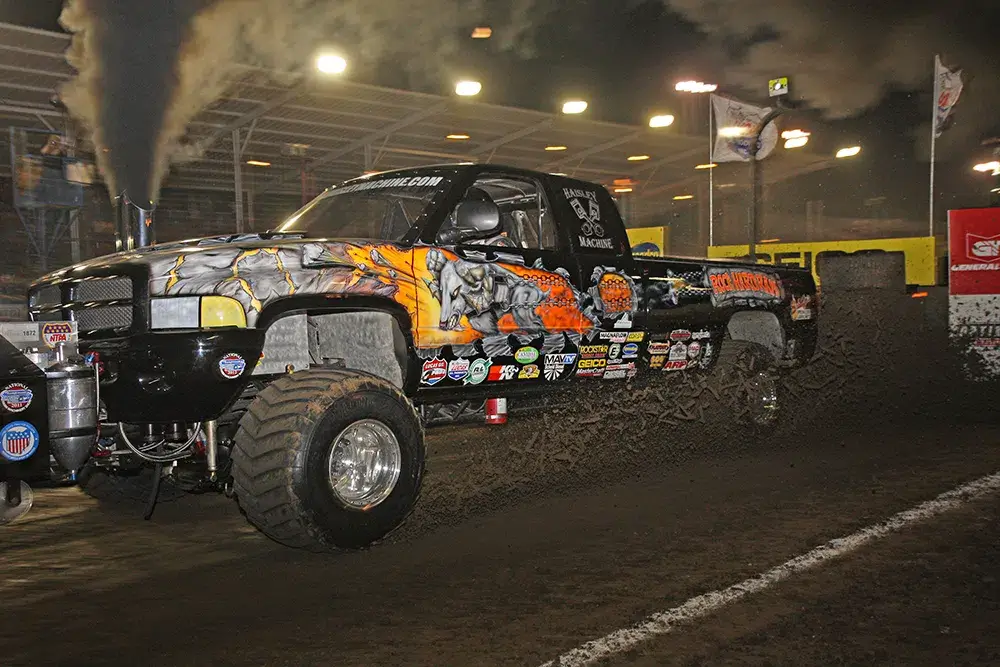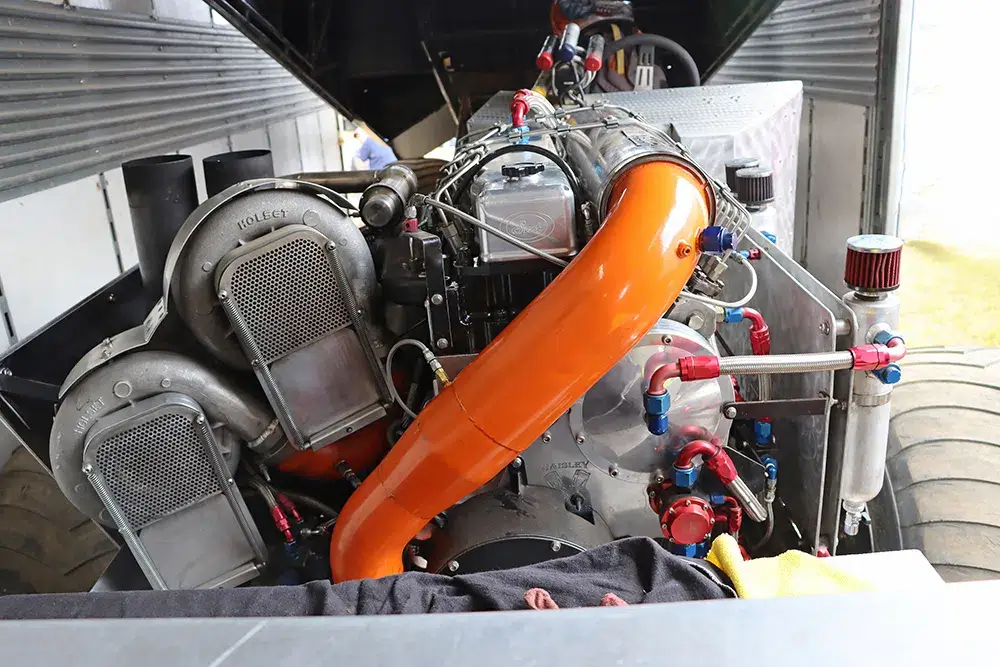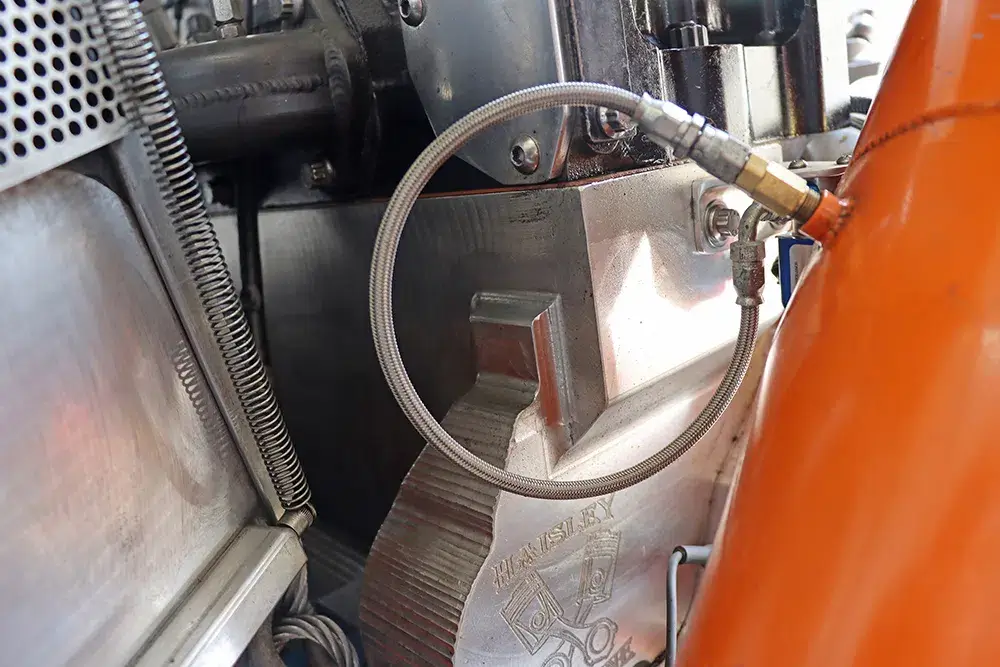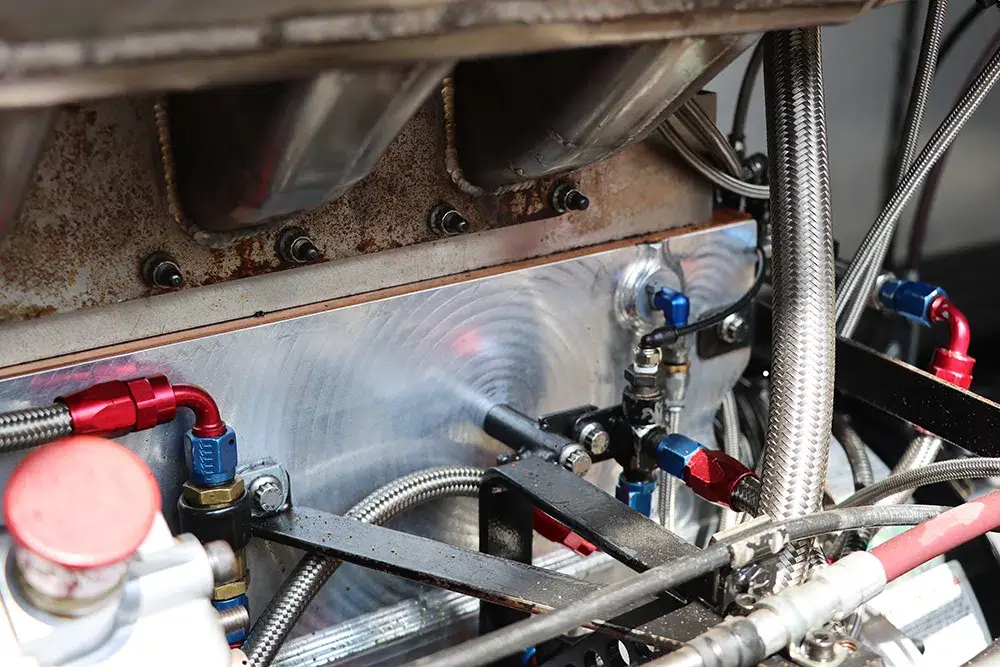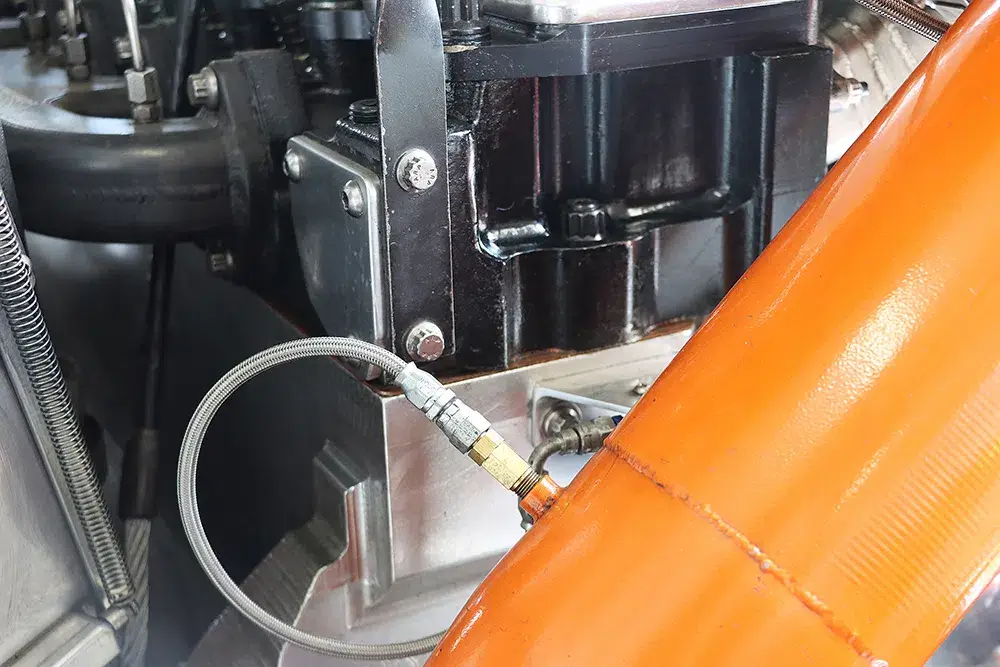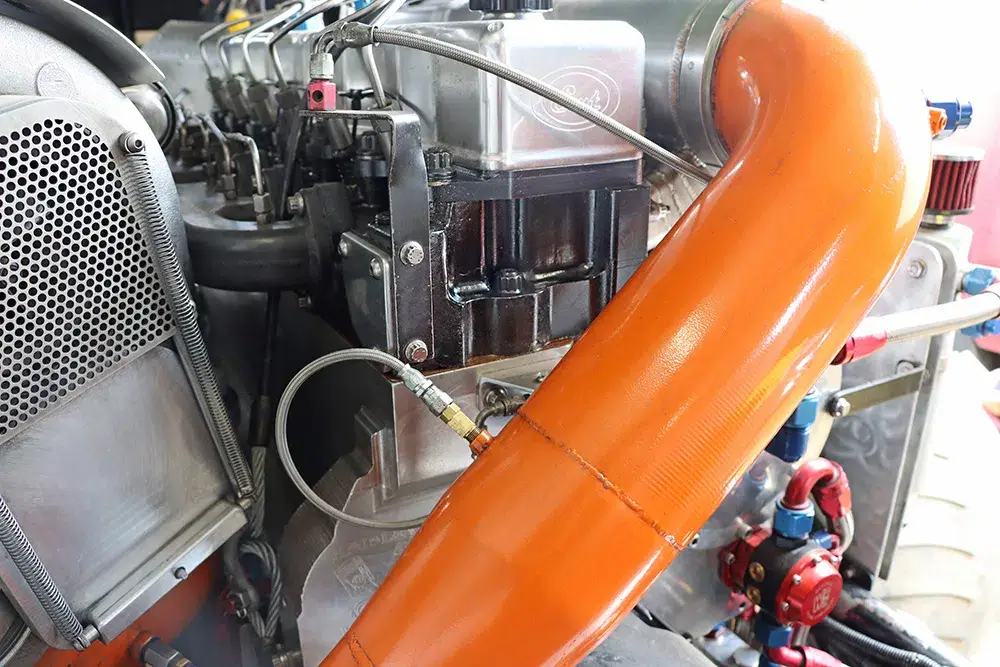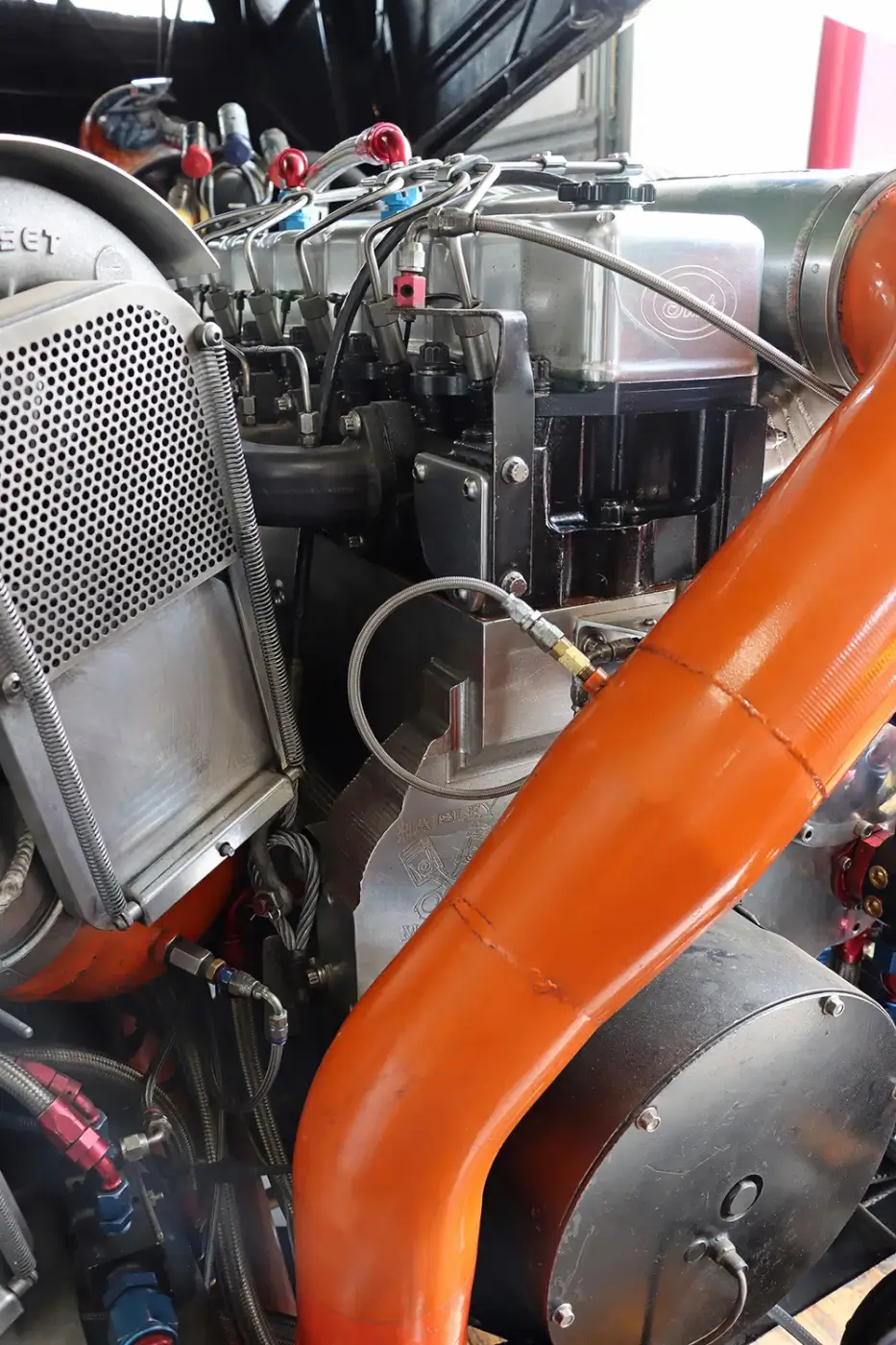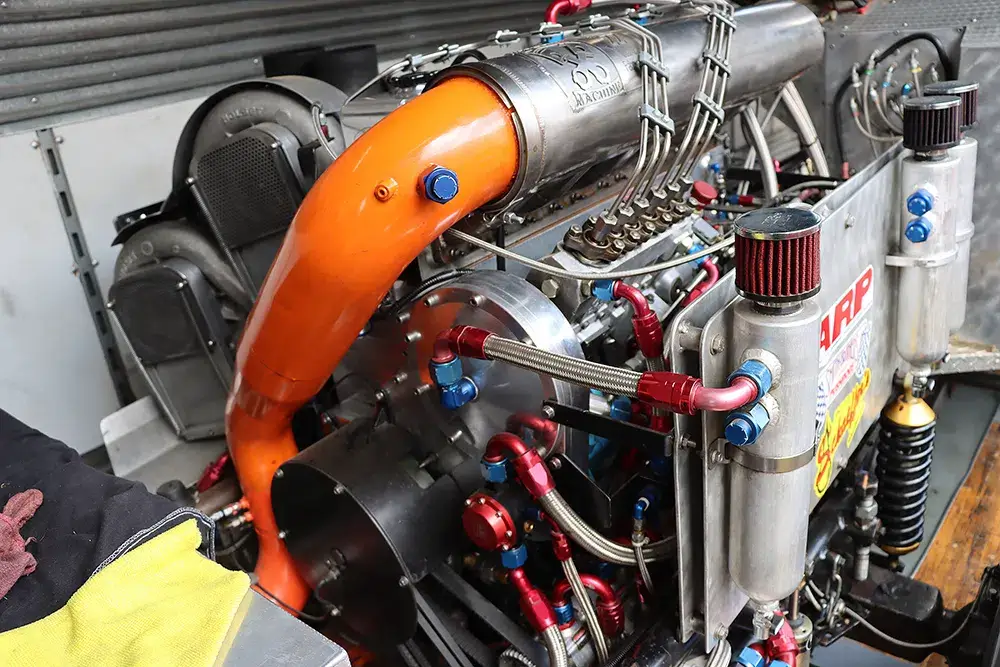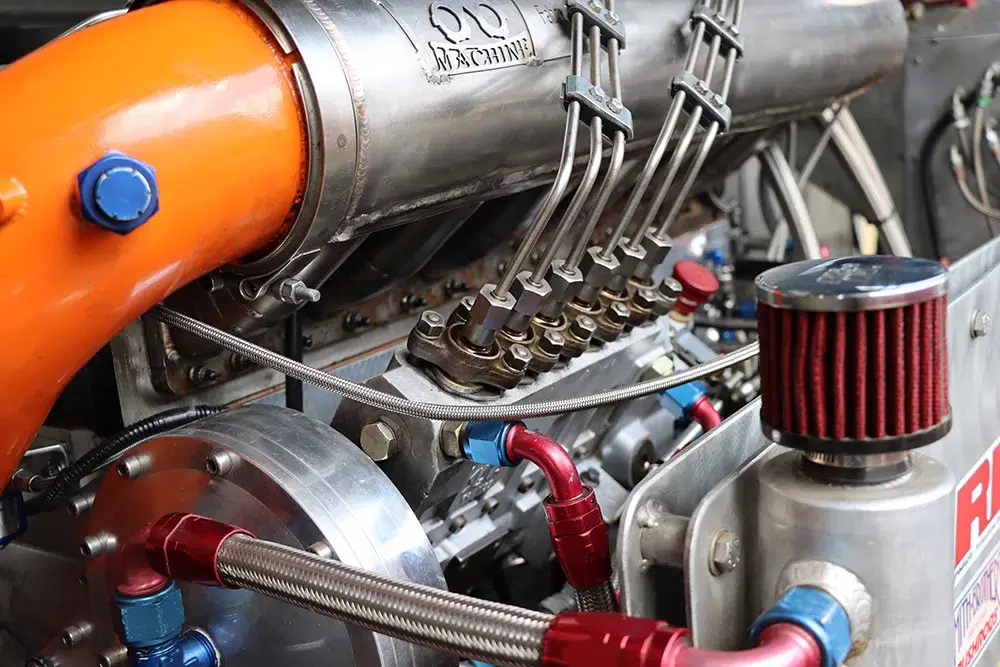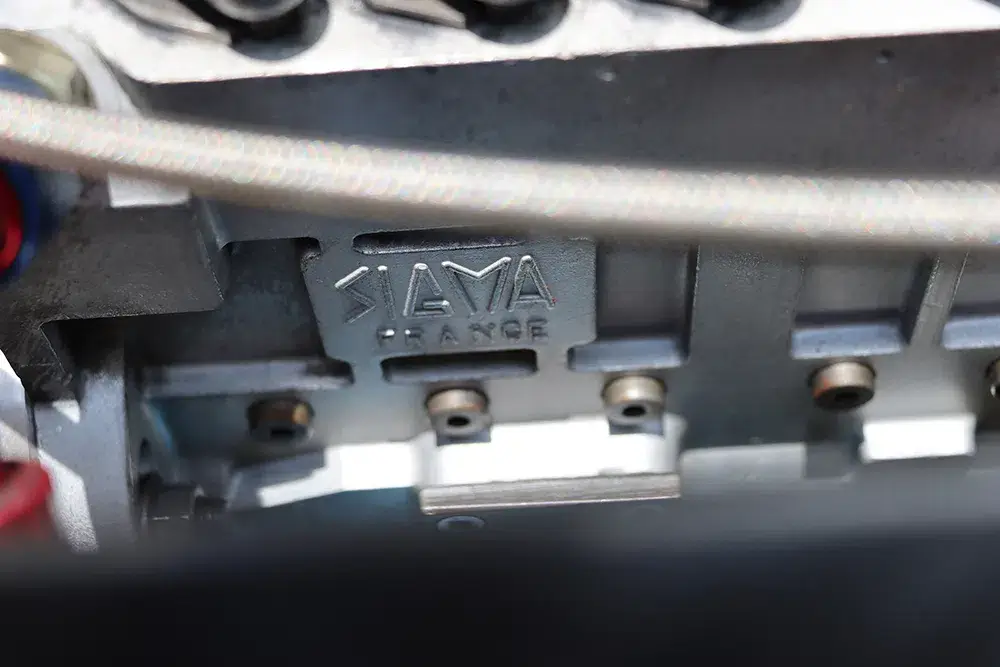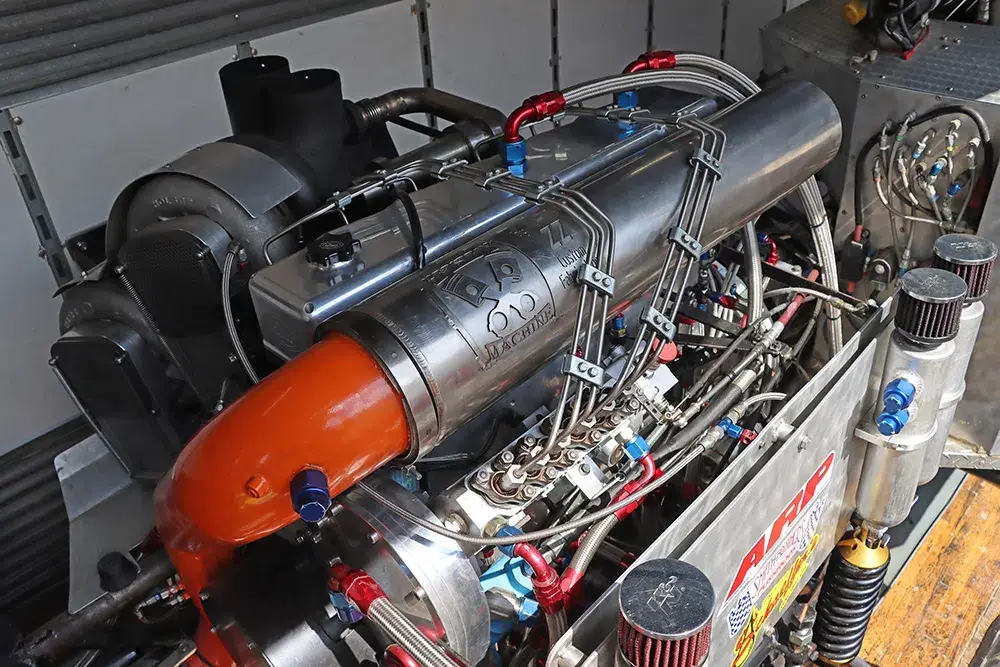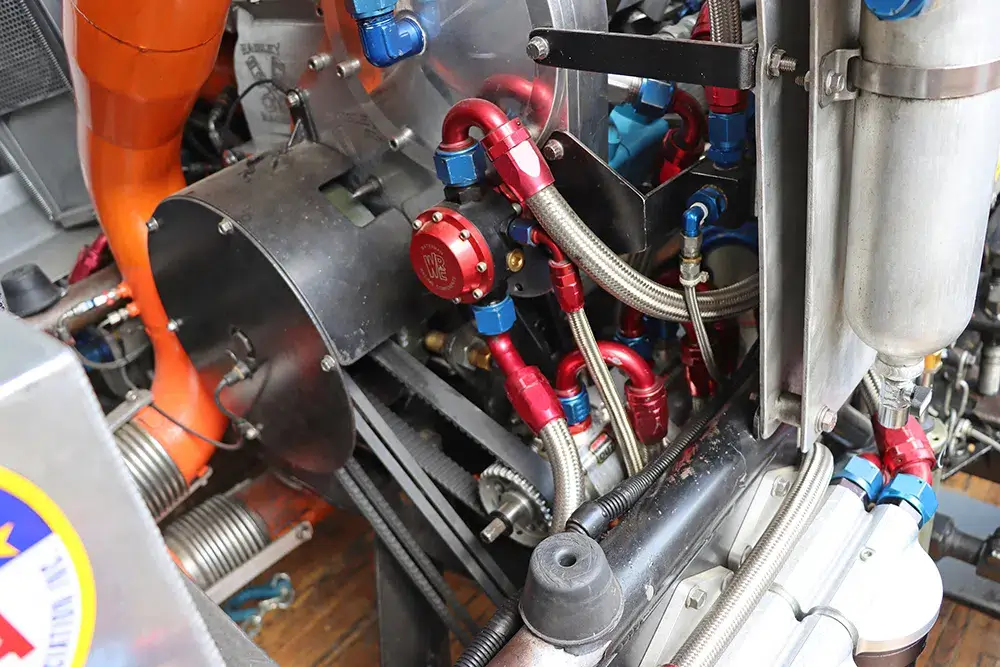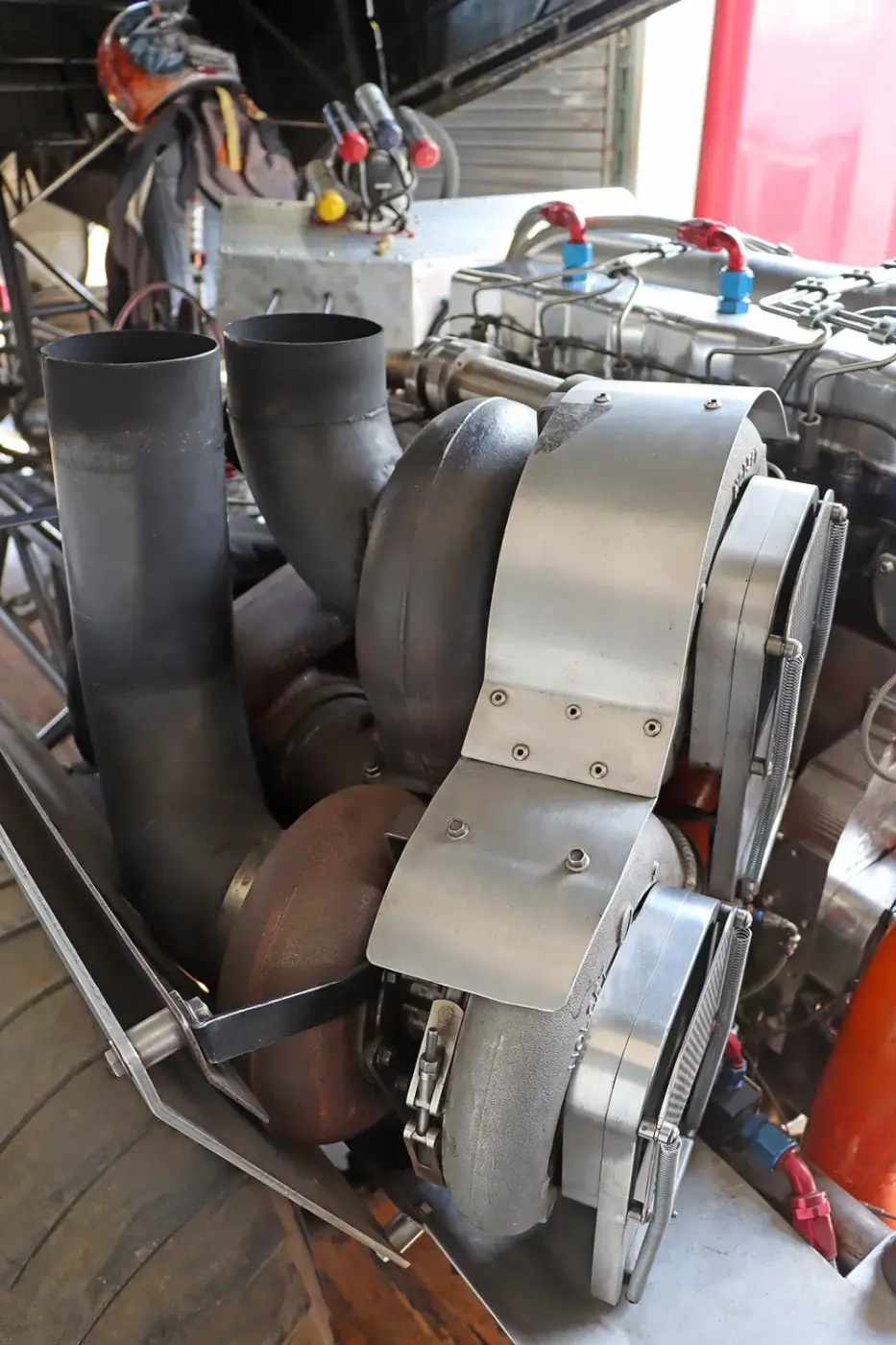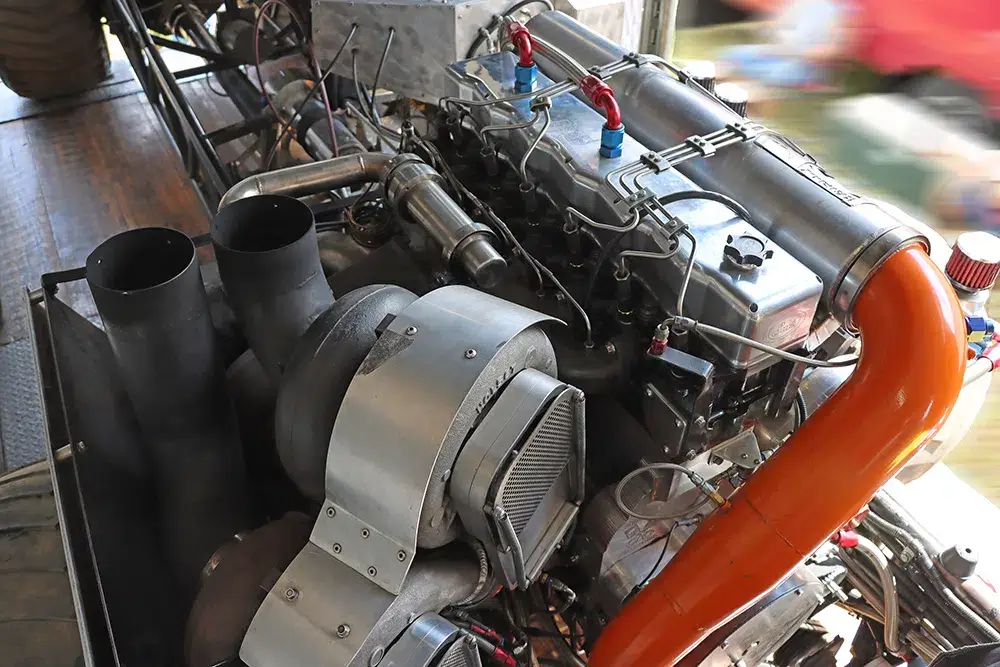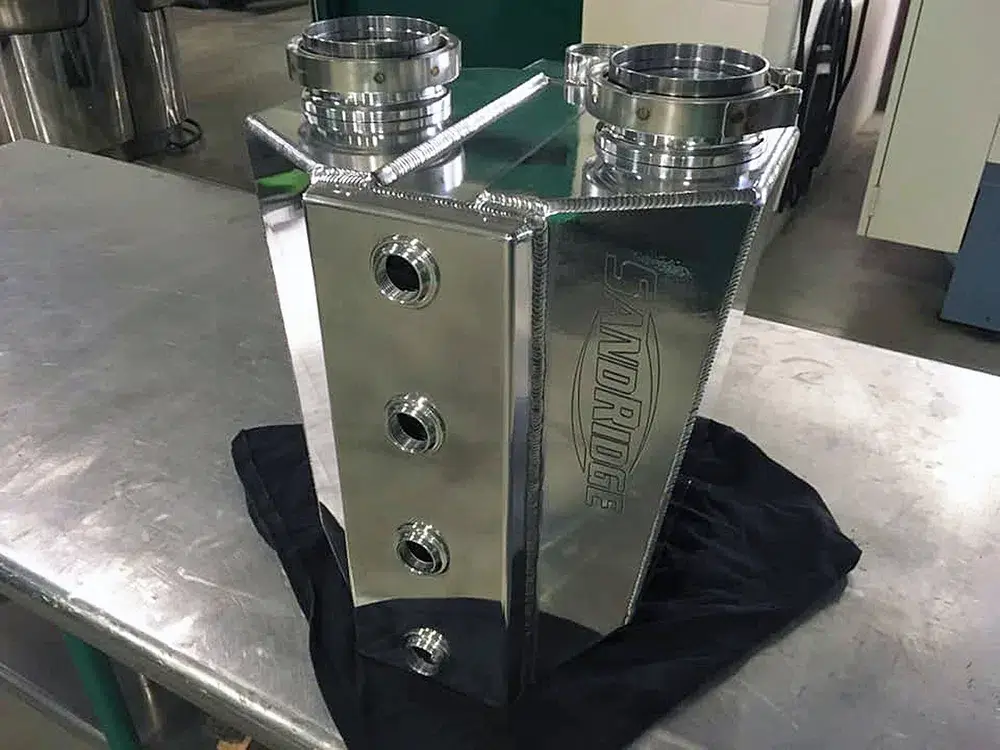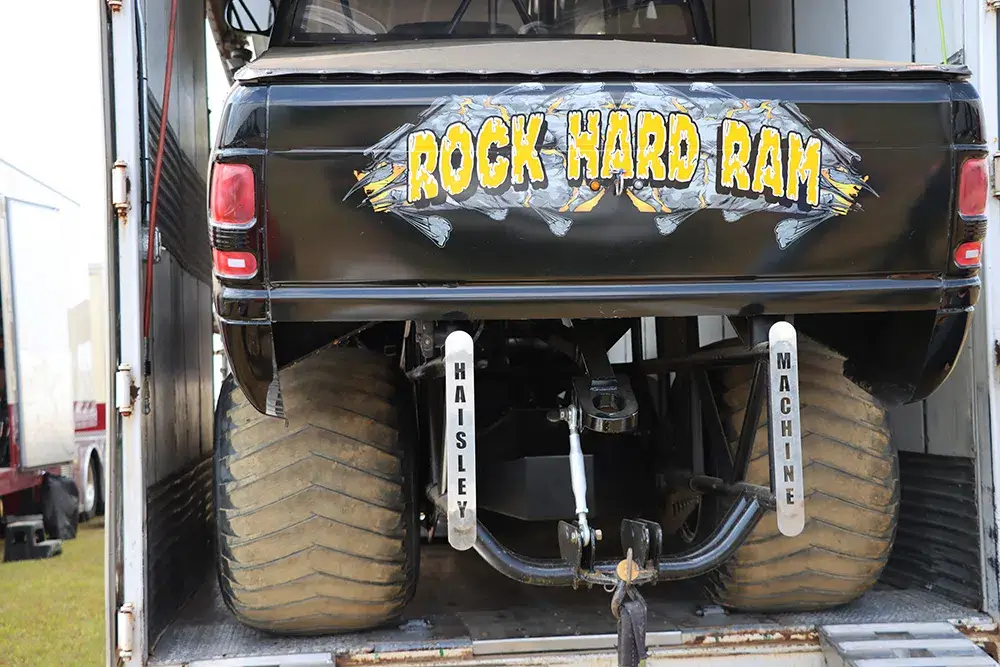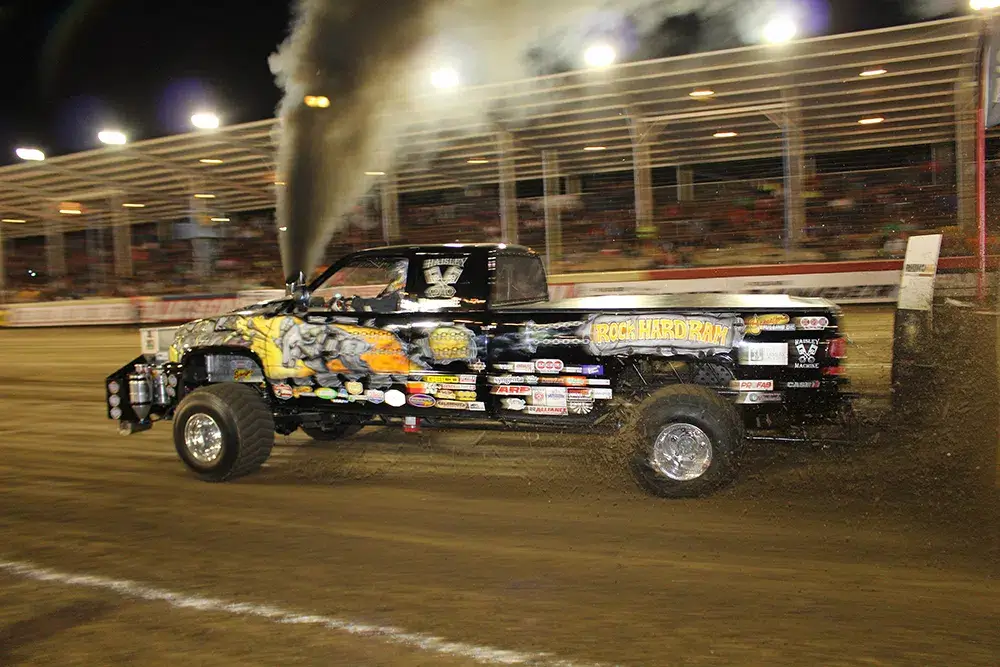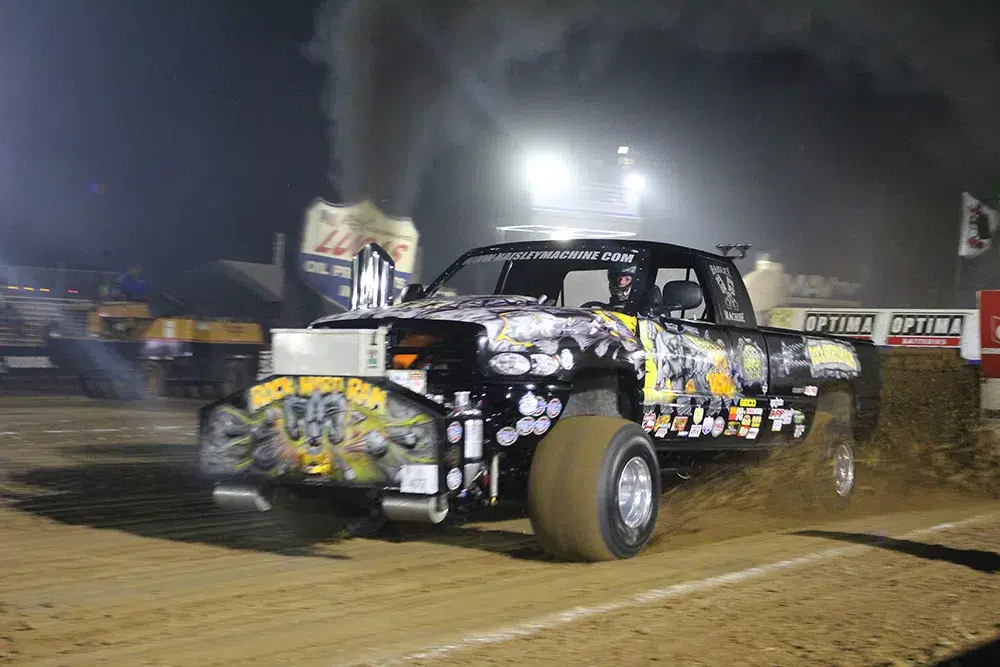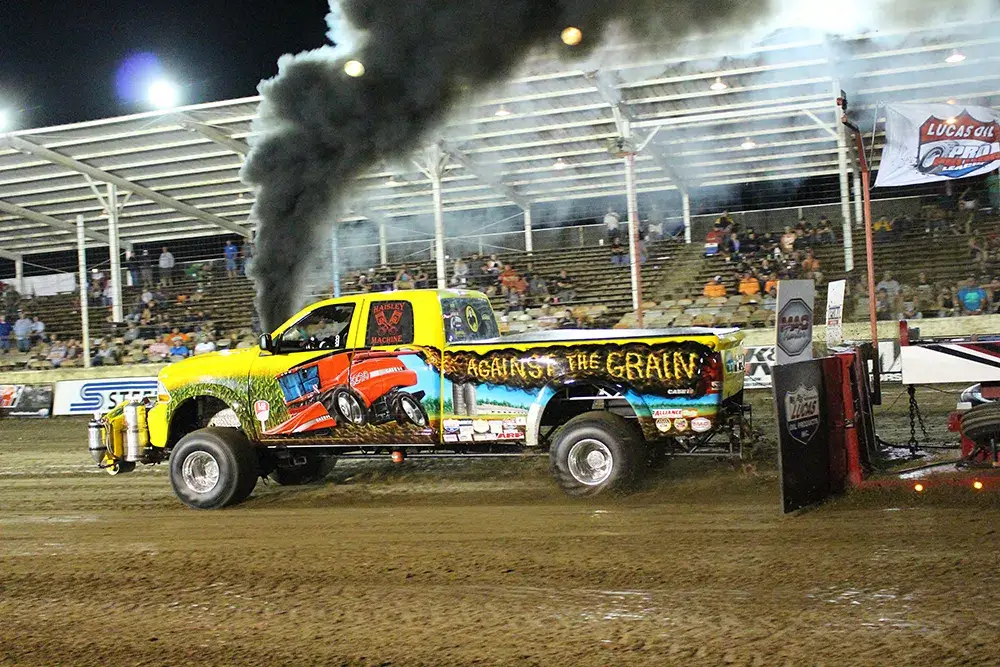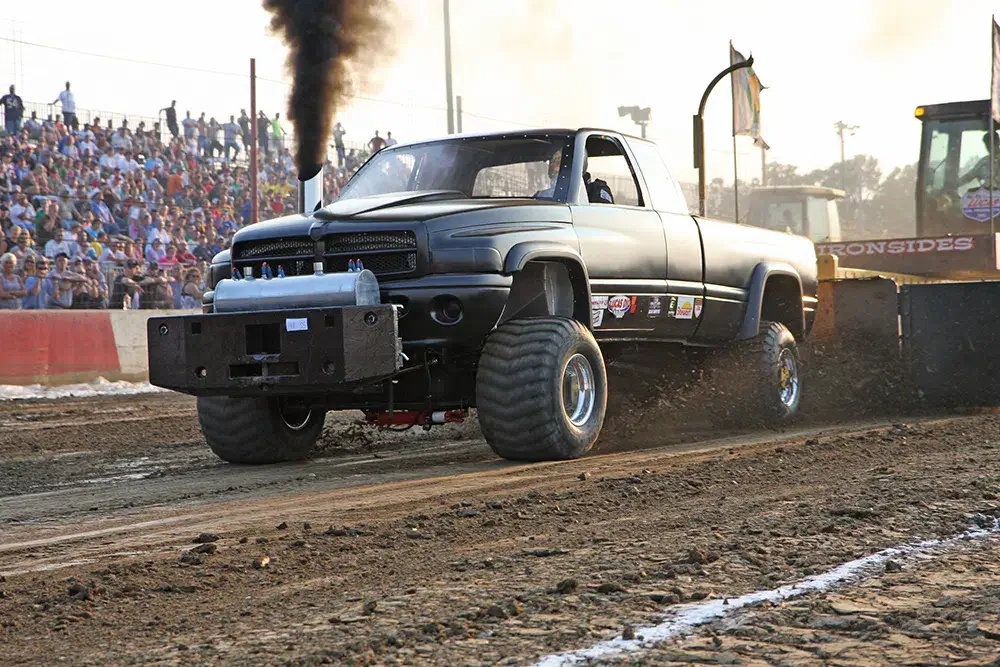 ---
So, What's The Secret To Making 3,500+ HP?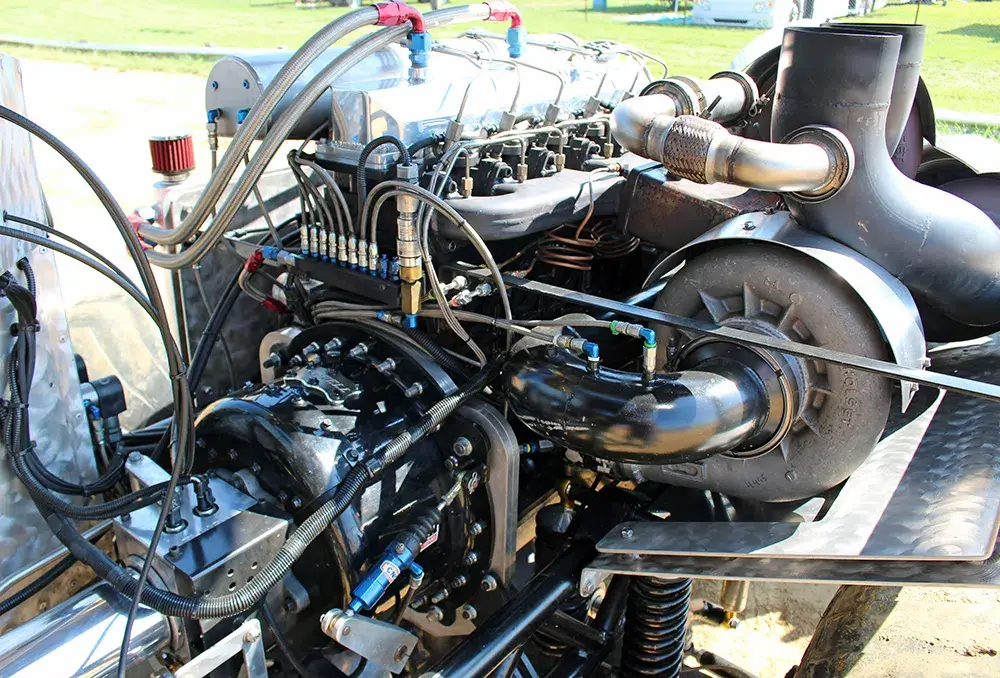 With the structural and survivability side of the power-making equation figured out (at least for now), Van can focus on finding more—and with any luck, usable—horsepower. According to him, the magic to unlocking more horsepower comes from good cylinder head flow and ever-advancing injector and injection pump technology. "There is no magic in camshafts," he tells us. "Once you get a cam in the right zip code, you can really only gain 5 hp one way or the other." On top of cutting-edge cylinder heads and injection components, good airflow via turbos and air temperature are a big part of the power-making puzzle. Van tells us that for every one degree you drop your intake air temps below ambient you gain 10 hp on a Super Stock engine. Needless to say, with the 500-degree drop in intake temps we alluded to earlier, a massive volume of dense, boosted air makes its way into Van's engine.
---
SOURCES
ARP
arp-bolts.com
800.826.3045
Haisley Machine
haisleymachine.com
877.948.3164
Keating Machine
keatingmachine.com
865.599.6499
Peterson Fluid Systems
petersonfluidsys.com
800.926.7867
Ross Racing Pistons
rosspistons.com
310.536.0333
Sandridge Custom
sandridgecustom.com
419.454.3543
Wagler Competition Products
waglercompetition.com
812.636.0391
Waterman Racing/Aeromotive Inc.
aeromotiveinc.com
913.647.7300
Wimer Fuel Injection & Turbo
wimerfuelinjection.com
724.376.2904
Winberg Crankshafts
winbergcrankshafts.com
303.783.2234