Truck of the Week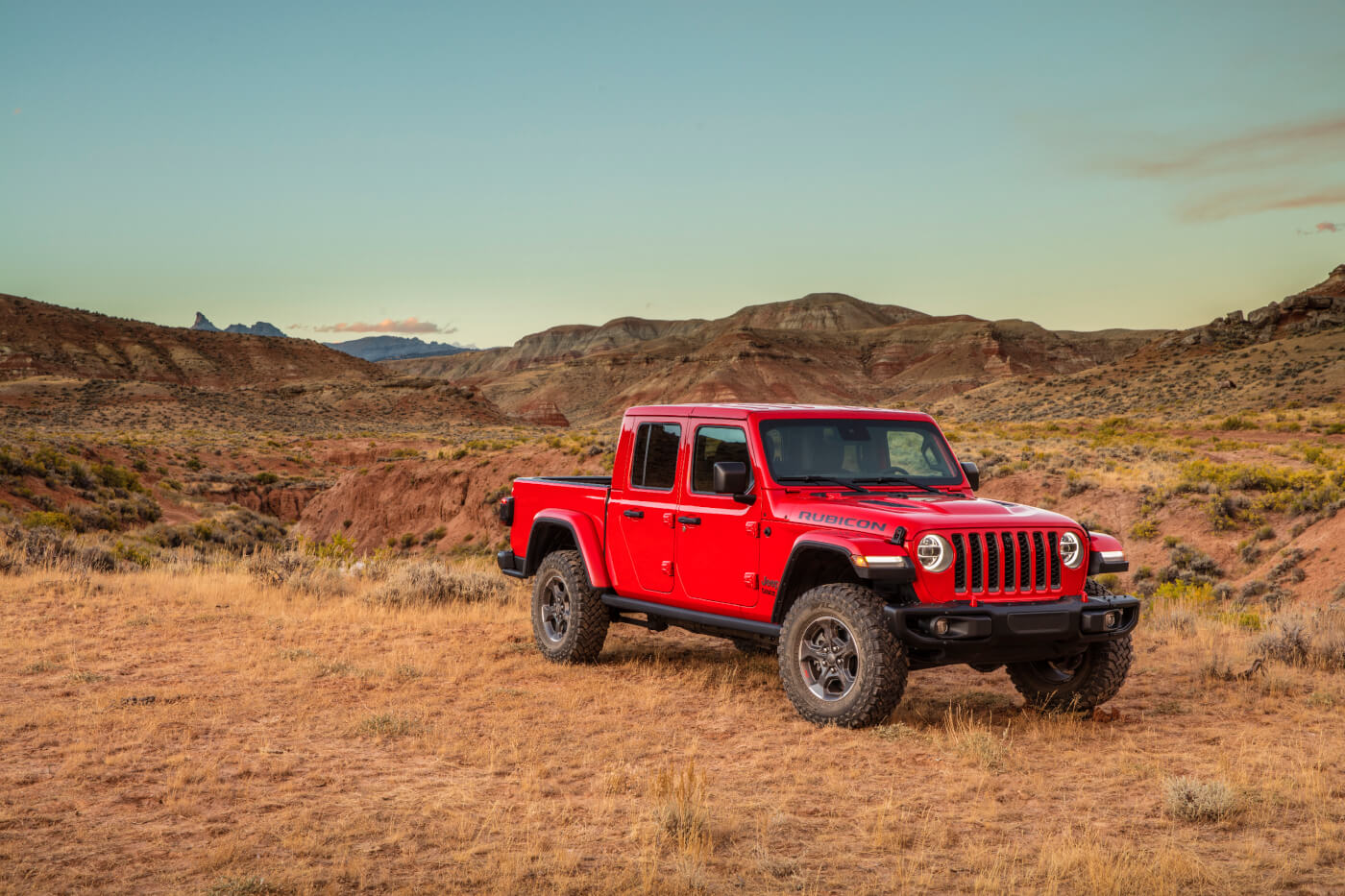 The 2020 Jeep Gladiator
Available with a Diesel!
The biggest news (for us) from the LA Auto Show was the new Jeep Gladiator. No diesel swap required here, you can order yours with the 3.0L EcoDiesel already under the hood. On top of the EcoDiesel option (which makes 260 hp and 442 lb-ft now, by the way), the Gladiator will be rated to tow as much as 7,650 pounds, haul up to 1,600 pounds in its 5-foot bed, comes standard with a six-speed manual, and features Gen 3 Dana 44 (solid) axles, foldable rear seats, integrated front and rear cameras, and a 137-inch wheelbase. For all you diesel-loving off-roaders, it might just be the perfect do-anything, go-anywhere vehicle.

Highlights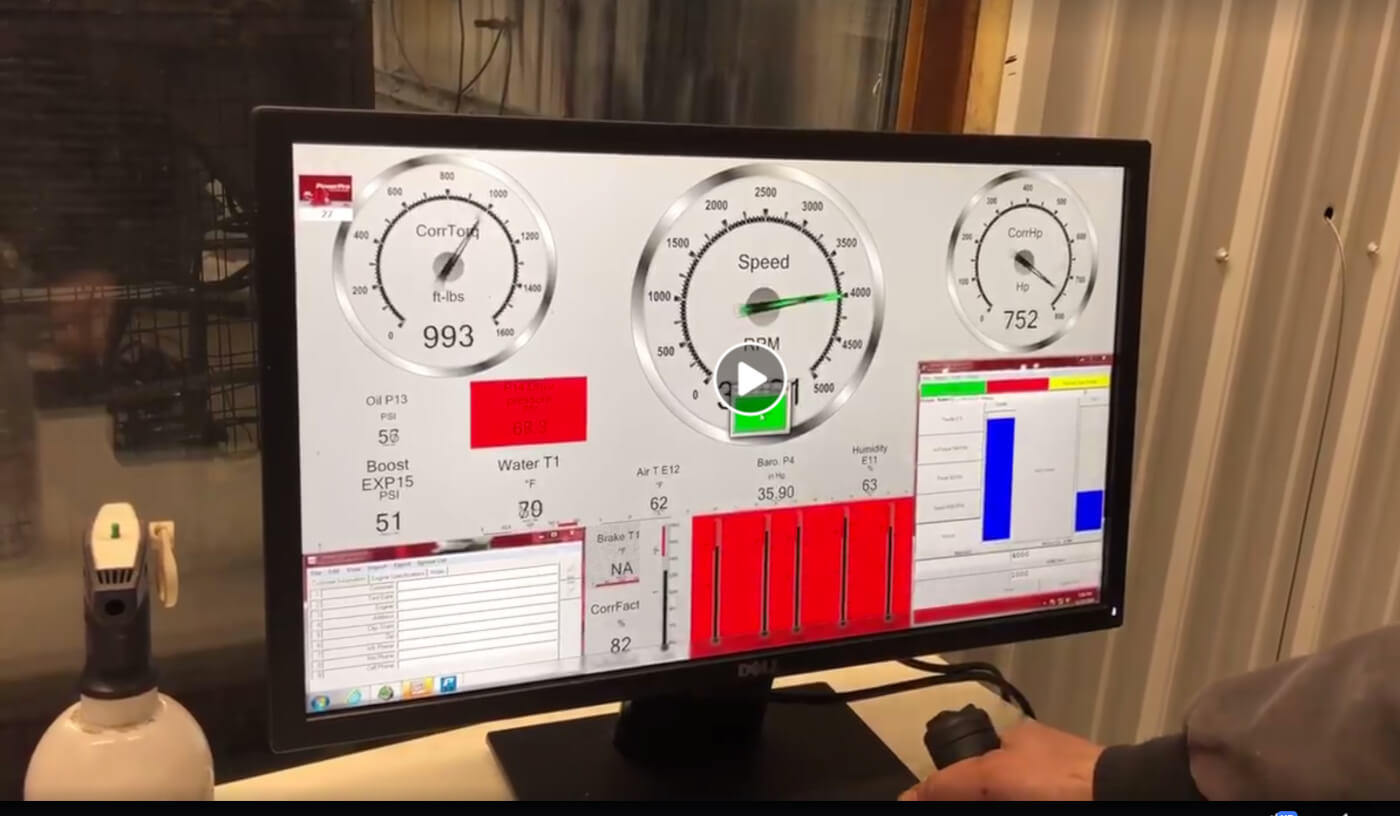 Carson Stauffer's New Toy
Engine Dyno
There's a new engine dyno at Carson Stauffer Diesel…and they broke it in with several high-powered International mills. First up was a DT360, the often overlooked baby cousin of the DT466. The stock bottom end IH 5.9L was fitted with welded rockers, a 13mm P-pump, 4×16 injectors, .093 injection lines, a single S369SX-E, and made 783 hp at just over 3,600 rpm (along with 1,337 lb-ft of twist). The power was made on the factory head bolts, which Stauffer had retorqued before the runs for good measure. While the DT360 was bolted to the dyno, two P-pumped 7.3L's were waiting on deck…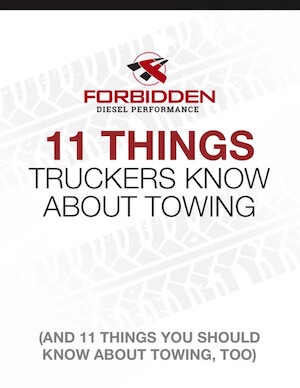 Tow Like a Pro
Tips From Truckers
Forbidden Diesel Performance has released a comprehensive new e-book on all-things towing. The downloadable, 11-page guide provides tips and advice for preparing a trailer, key upgrades you can make to your truck, how to drive like a towing pro, and how to get the most out of your truck's towing capacity. According to Shane Marler of Forbidden Diesel Performance, "not everyone has somebody to teach them the ins and outs of this severe-duty operation (towing). This guide covers topics intended to help drivers protect themselves and their trucks." Intake, exhaust, and tuning upgrades are covered, along with how gauges can be essential to a safe towing experience.

Events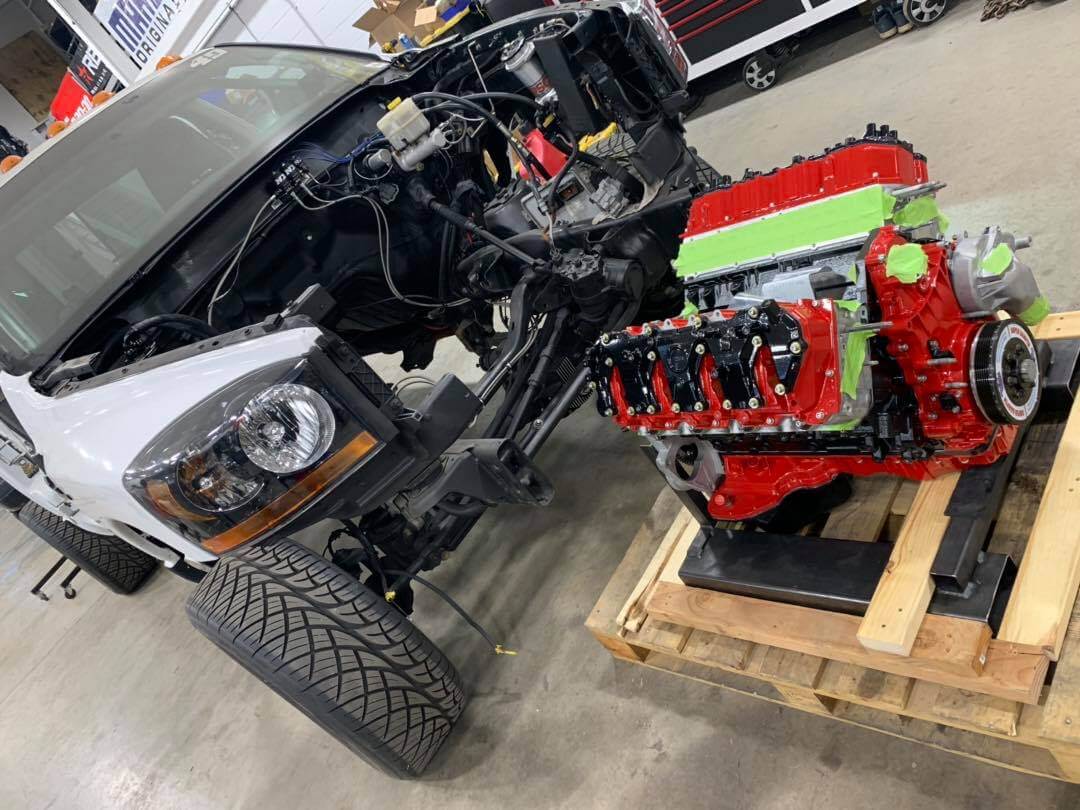 Fact or Fiction:
Will There Be a Duramax-Powered Ram at UCC 2019?
Well, someone finally did it. And that someone is Mike Wysowski and Jay Lew of The Diesel Shop LLC in Avon, New York. Their U.C.C. 2019 qualifier truck, a third-gen Dodge, will be powered by a Freedom Racing Engines-built Duramax, and rumor has it that it's based on the L5P. Can you tell in the picture? An HSP Diesel turbo system with Stainless Diesel turbos is also said to be part of the build. GTS fiberglass body parts, and Sun Coast Performance and Randy's Transmissions are onboard for a battle-ready transmission. You can catch the Duramax-propelled Dodge in action in Indianapolis this May, where Wysowski and Lew will be vying for a shot at the big show in 2020.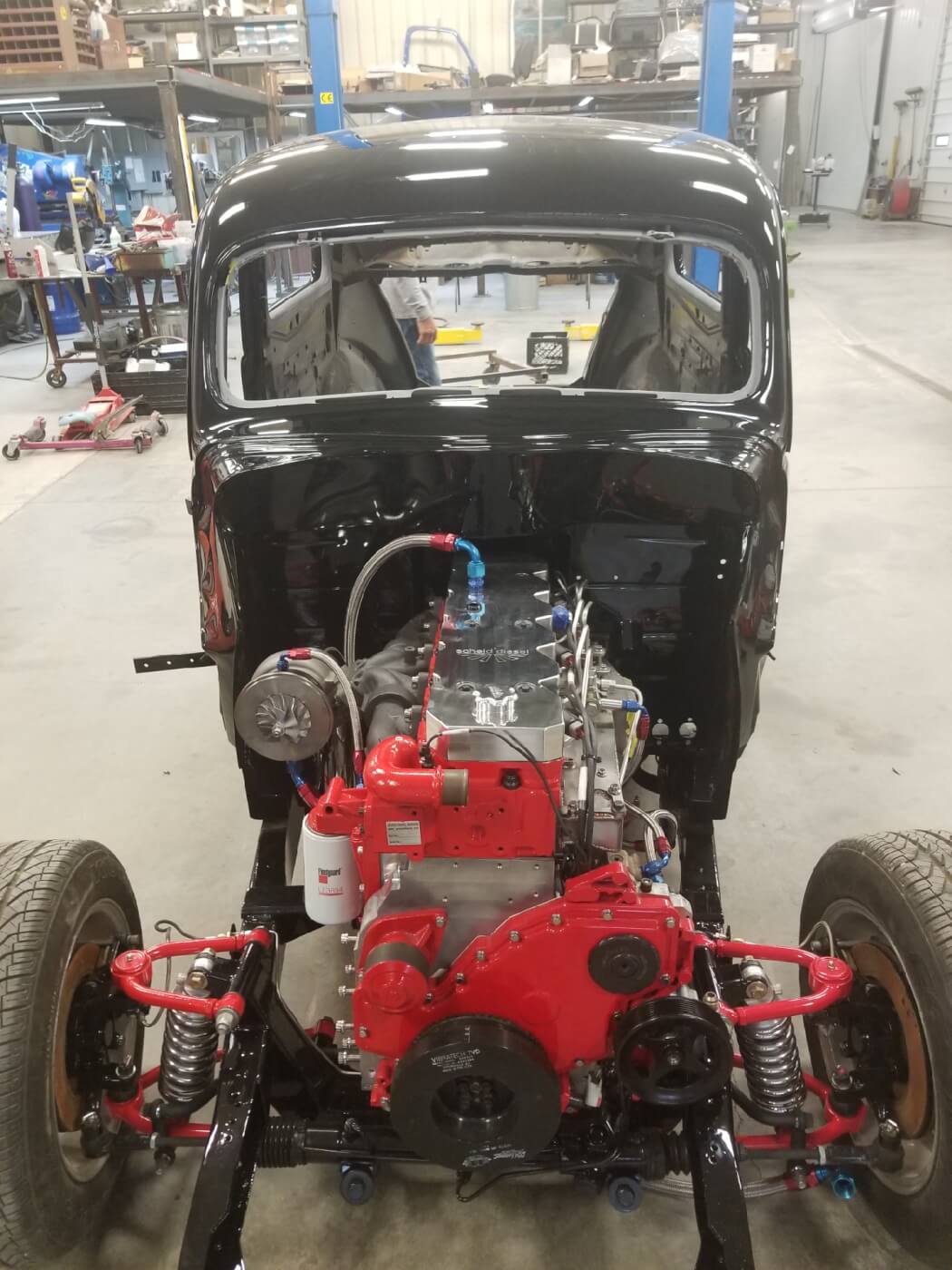 PRI 2018 Projects
Cummins '39 Ford
The 31st rendition of the Performance Racing Industry Trade Show kicks off in Indianapolis this week (December 6-8) and dozens of last-minute thrash sessions are still underway. One ground-up project we've been watching has been the buildup of this '39 Ford. Put together by Dan Scheid of Scheid Diesel Performance and Todd Cox of Todd's Auto Body, the Ford Deluxe sedan sports a common-rail Cummins, complete with one of Scheid's billet-aluminum blocks. The all-black hot-rod should garner plenty of attention from passersby at the Scheid Diesel booth, if not for the top-notch body work then certainly for the power plant under the hood. Look for a full feature on this '39 in the spring.
1200 HP 7.3L Power Stroke
Goes Boom at the BCCR Toy Drive Dyno Day
After more than two years of abuse, the built 7.3L Power Stroke in Dan Kropinak's Super Duty checked out in catastrophic fashion during the annual BCCR Toy Drive Dyno Day at BD Diesel Performance. Having already cleared 1,253 hp and 2,269 lb-ft with the same compound turbo'd, nitrous-fed engine already (back in 2017), Kropinak showed up in Abbotsford, BC, Canada packing even more spray than he usually uses. An initial survey of the damage concluded that the Hypermax rods and cut and coated pistons had survived, and that the block itself was the weak link. In case you're wondering, yes it's HEUI-fueled—and yes, Kropinak will most likely be back with another built 7.3L soon.

OEM News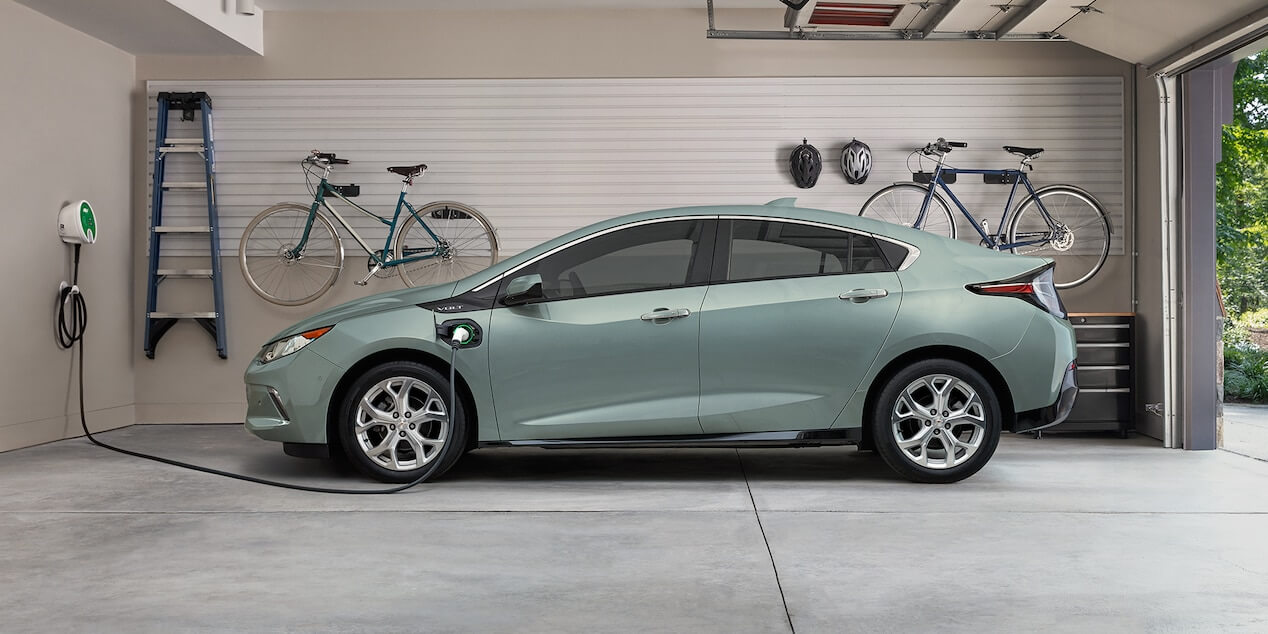 Massive Restructure at GM
On November 26, 2018, General Motors announced plans to discontinue the production of several low-selling sedans, including the plug-in hybrid Chevrolet Volt, Cruze and Impala, the Buick LaCrosse, and the Cadillac XTS and CT6. Ending production of these models will force the closure of five production plants (four in the U.S. and one in Canada) as well as put more than 14,000 people out of work. In an article published by CBS News, GM was shown to have spent $10.6 billion since 2015 buying back its own shares, which through reducing available shares raised stock prices and likely benefited top executives and investors considerably. The automaker will save less than half that ($4.5 billion) by cutting those 14,000 jobs and shutting down the aforementioned production plants.

Parts Rack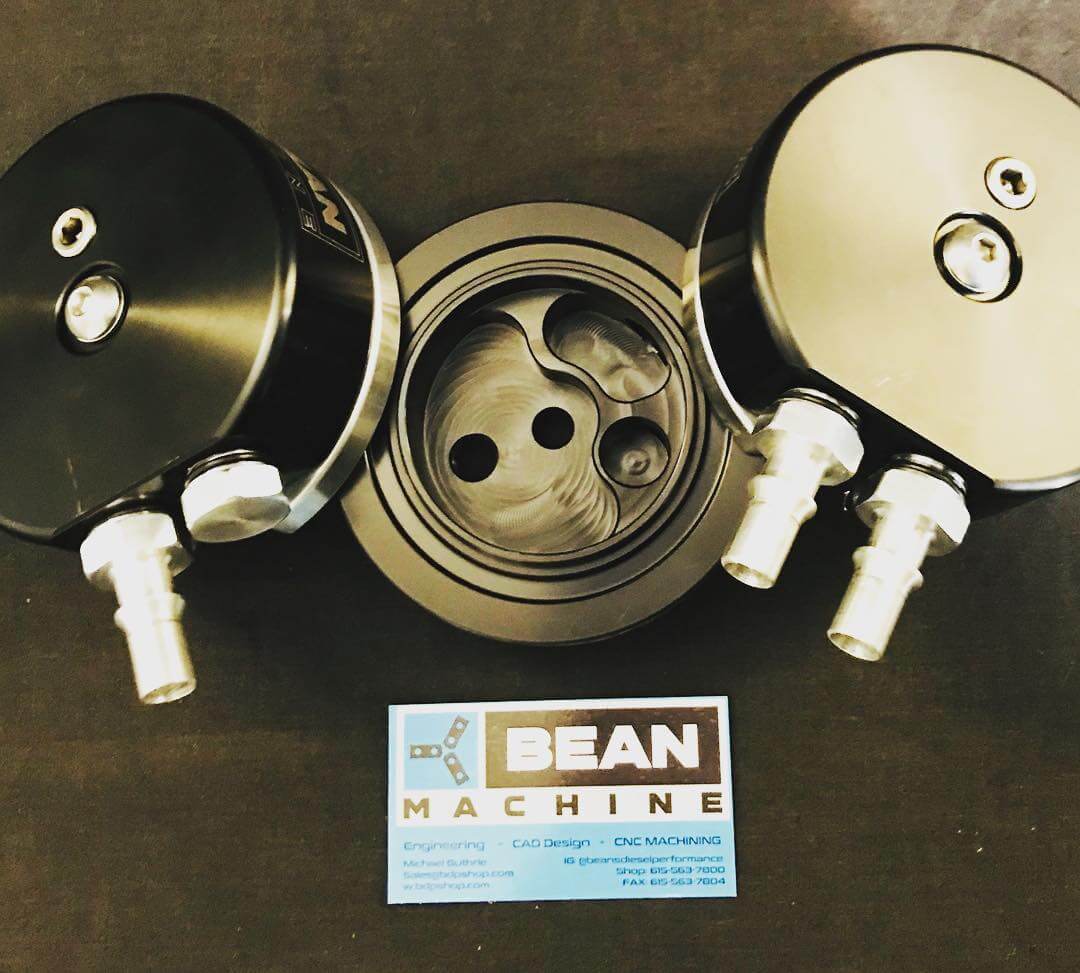 Second-Generation Tank Sump
Bean Machine
The new and improved fuel tank sumps from Bean Machine (formerly Beans Diesel Performance) are now available. The multi-functional sump features an integrated supply and return, offers the end user the option of running a dual feed or a traditional single feed, and calls for the same old, single-bolt, no tank drop install. The sump body is made from CNC-machined 6061 billet-aluminum, comes with O-ring boss fittings, features a stand pipe cut in to the inside of the sump to reduce sediments from infiltrating the fuel system, and even includes the 3-inch hole saw you need to install it in your tank.