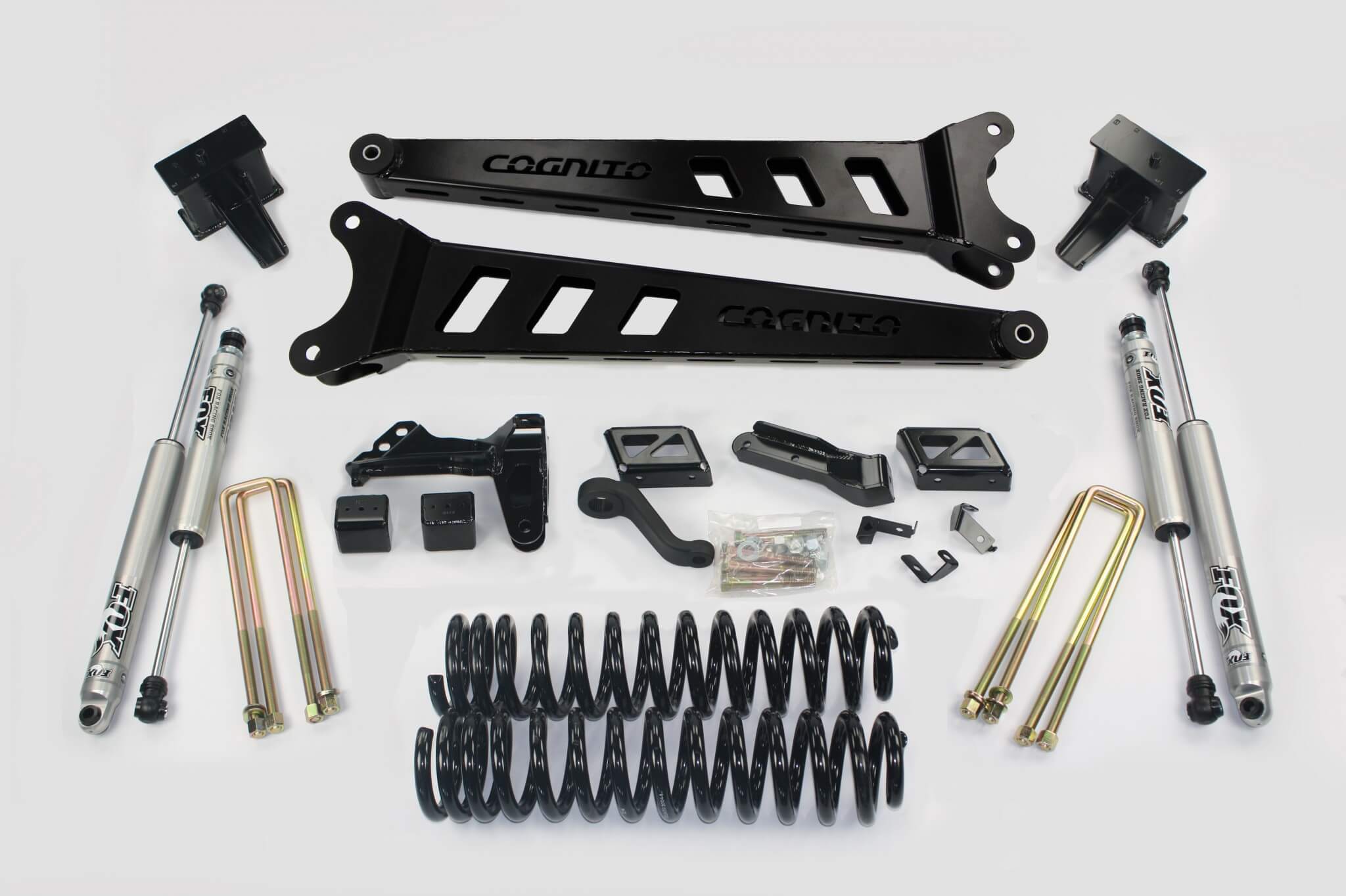 SUPER DUTY SUPER SUSPENSION
WHAT IT IS:
New 4-Inch Stage 3 Suspension Package
WHY YOU WANT IT:
Cognito Motorsports introduces 2005-2014 Ford Super Duty suspension packages that include progressive coil springs that produce four inches of total ride height gain up front and the corrected rear block size for either a F-250 or F-350. This package also includes a new set of boxed radius arms plus a dropped traction bar mount and pitman arm that will retain factory geometry with no added bump steer. Options between Bilstein or Fox Performance Series shocks will provide great overall control while traveling down the highway and or on dirt roads. This kit will allow 35- to 37-inch tires with fender trimming.
WHERE TO GET IT:
Cognito Motorsports
866.426.4648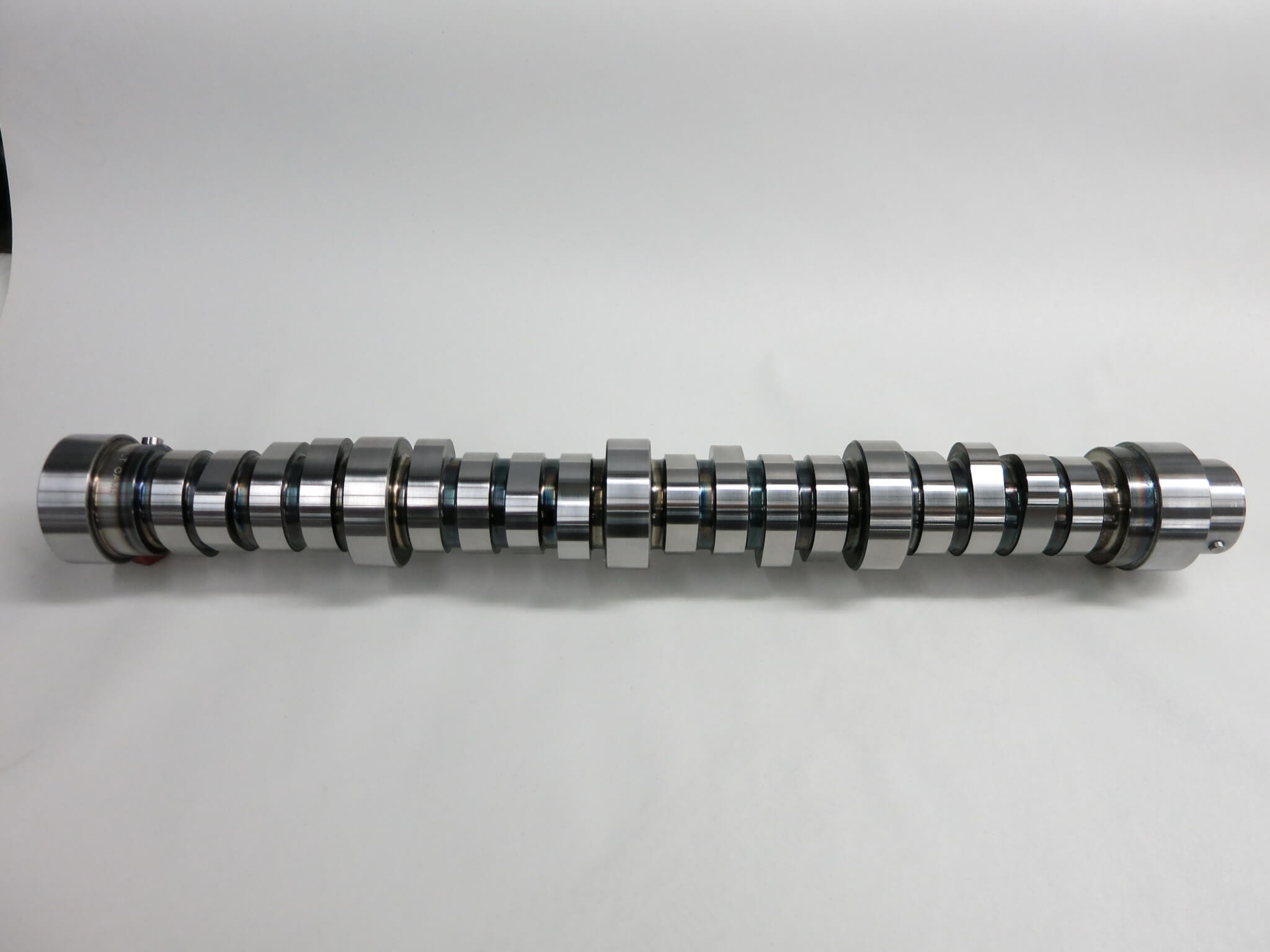 LET IT BREATHE
WHAT IT IS:
Custom Camshaft for 6.0–6.4L Power Stroke
WHY YOU WANT IT:
The 6.0 and 6.4 Power Stroke engines are designed with heavy emissions controls in mind.  This means that the camshafts aren't designed to take full advantage of the airflow the heads can produce. They are designed to reduce emissions by keeping some exhaust gas in the cylinders. This is one of the reasons it's so hard to spool up a non-vgt turbo on your Power Stroke.
Colt Cams has worked with numerous performance shops over the years to perfect a suitable upgrade that not only performs better but is also reliable. These cams will help reduce EGT (by getting the exhaust out of the cylinder and new air in), improve horsepower, improve the engine's performance throughout the entire rpm range (yes, you guessed it, by getting the exhaust out of the cylinder and new air in!) and can support up to 5,000 rpm. Colt has four stages of camshafts, starting with versions for standard work trucks and versions able to hold up for full-competition trucks.
WHERE TO GET IT:
Colt Cams Inc.
604.856.3571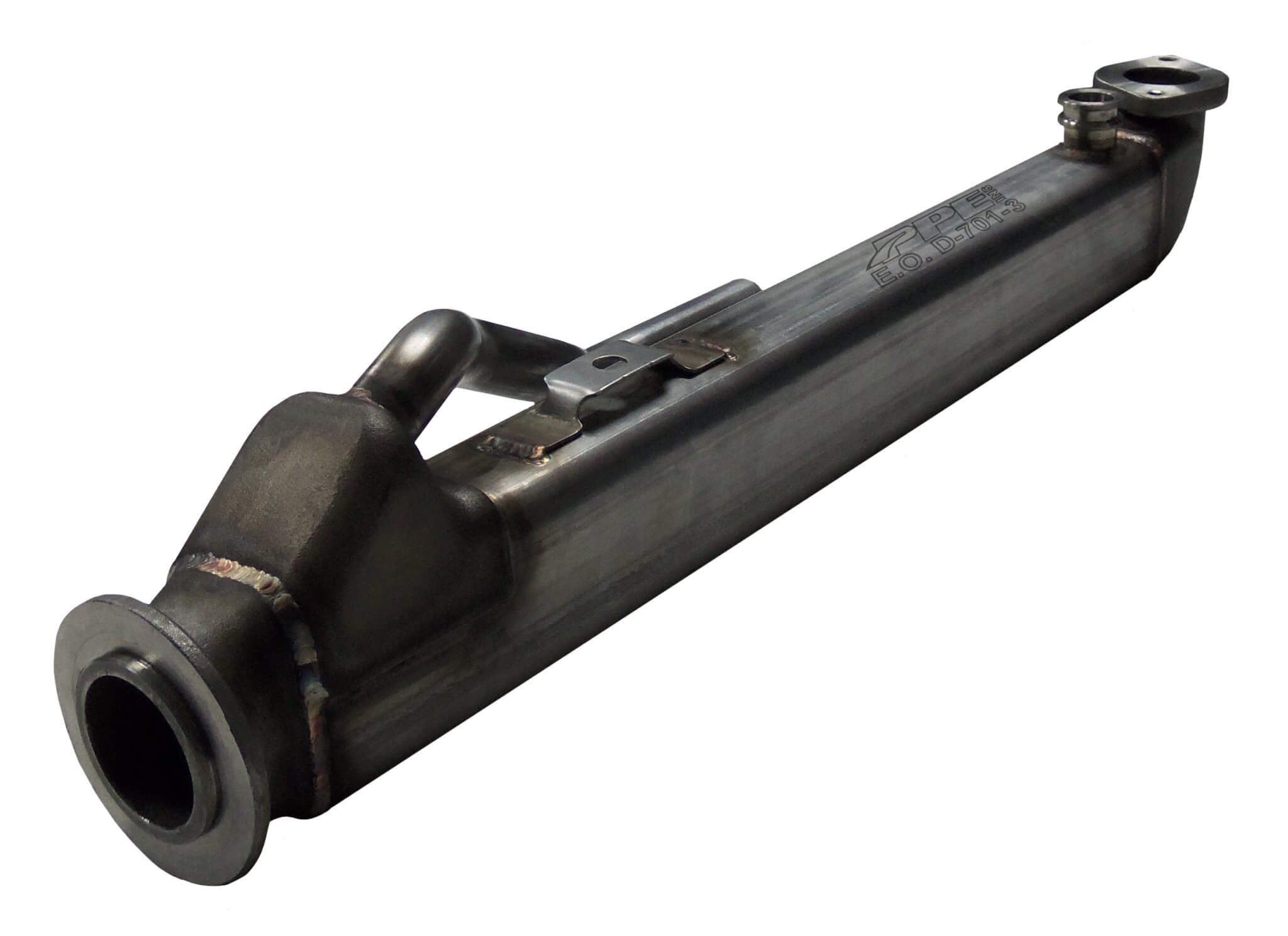 KEEP YOUR GASES DOWN
WHAT IT IS:
PPE Ford EGR Cooler for 2004-2007 Ford 6.0L
WHY YOU WANT IT:
PPE's OEM replacement EGR cooler E.O. D-701-3 has a heavy-duty seamless stainless steel tubular construction allows for longer service life. PPE redesigned the OEM honeycomb interior with a series of seven stainless steel tubes within a seamless stainless steel tube. Includes all necessary gaskets and seals for easy installation. California Air Resources-certified and 50-state legal, it also comes with a lifetime warranty.
WHERE TO GET IT:
Pacific Performance Engineering
714.985.4825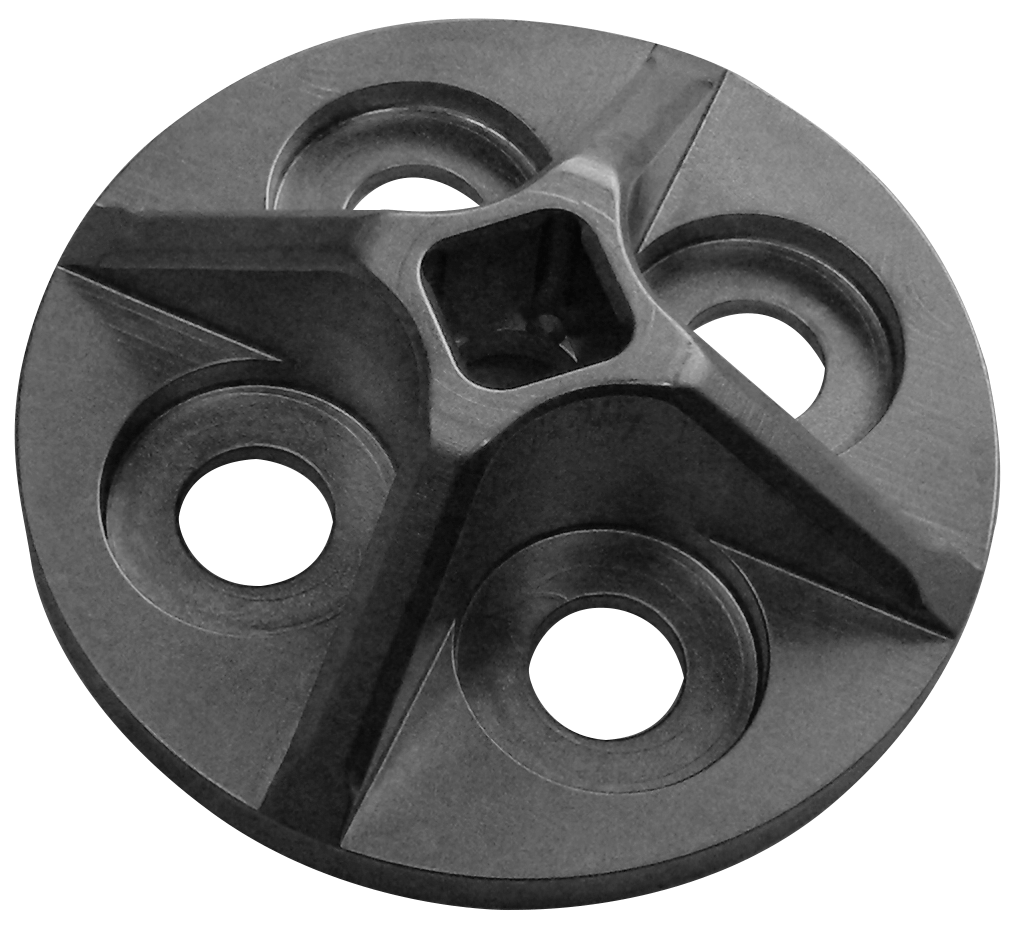 GET CRANKIN'
WHAT IT IS:
Cummins Crankshaft Barring Tool
WHY YOU WANT IT:
With this Cummins Crankshaft Barring Tool, turning over your Cummins will be done with ease. It's much easier to use than the barring tool that interfaces the flywheel housing and starter ring gear. Simply remove the four bolts holding down the damper, install this tool, reinstall the bolts, and torque to spec. You'll never back a bolt out of the damper when trying to reach TDC and overshoot. They are especially useful when removing and reinstalling a transmission. There's no need to use a pry bar on the starter ring gear to rotate the engine to R&R converter bolts.
WHERE TO GET IT:
Fleece Performance Engineering, Inc.
855.839.5040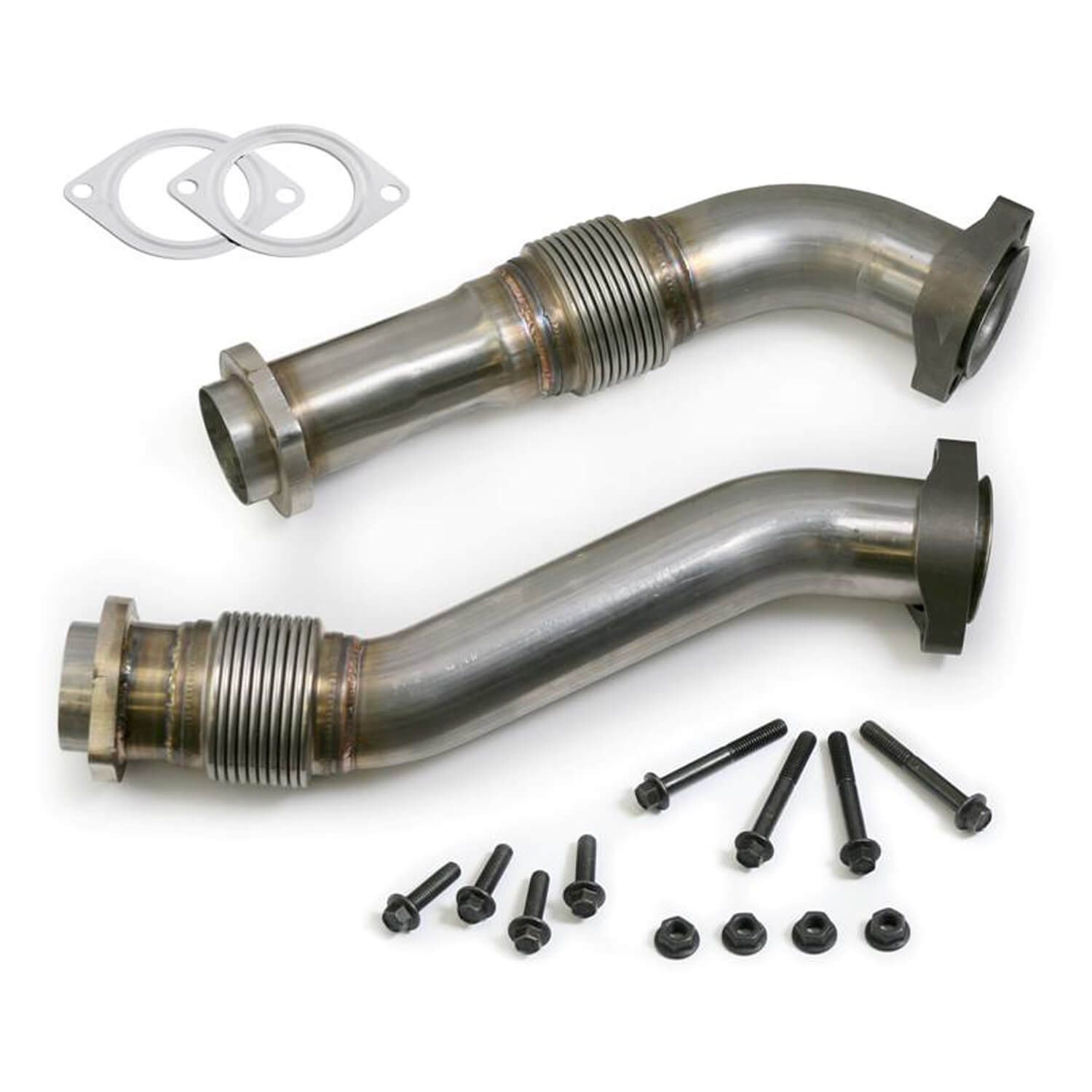 THE PIPE IS RIGHT
WHAT IT IS:
Riffraff Diesel Bellowed Up-Pipe Kit
WHY YOU WANT IT:
These bellowed up-pipes are for the 1994 to early 1999 Power Stroke 7.3L and have been designed to replace the "donut" gasket that's prone to leakage and give you a more cost-effective choice. Made from aircraft-grade 321 stainless steel for a lifetime product that won't ever rust or crack. Because 321SS handles significantly higher temperatures and have better tensile strength, it can also be used in much higher horsepower and towing applications. Not only is the tubing made of 321SS but the custom thick wall of the bellows and upper collar are also made out of this material. These kits come complete as pictured with everything you need to swap the leaking factory up-pipes for the new bellowed style, including hardware, nuts and bolts.
WHERE TO GIVE IT:
Riffraff Diesel Performance
866.446.3360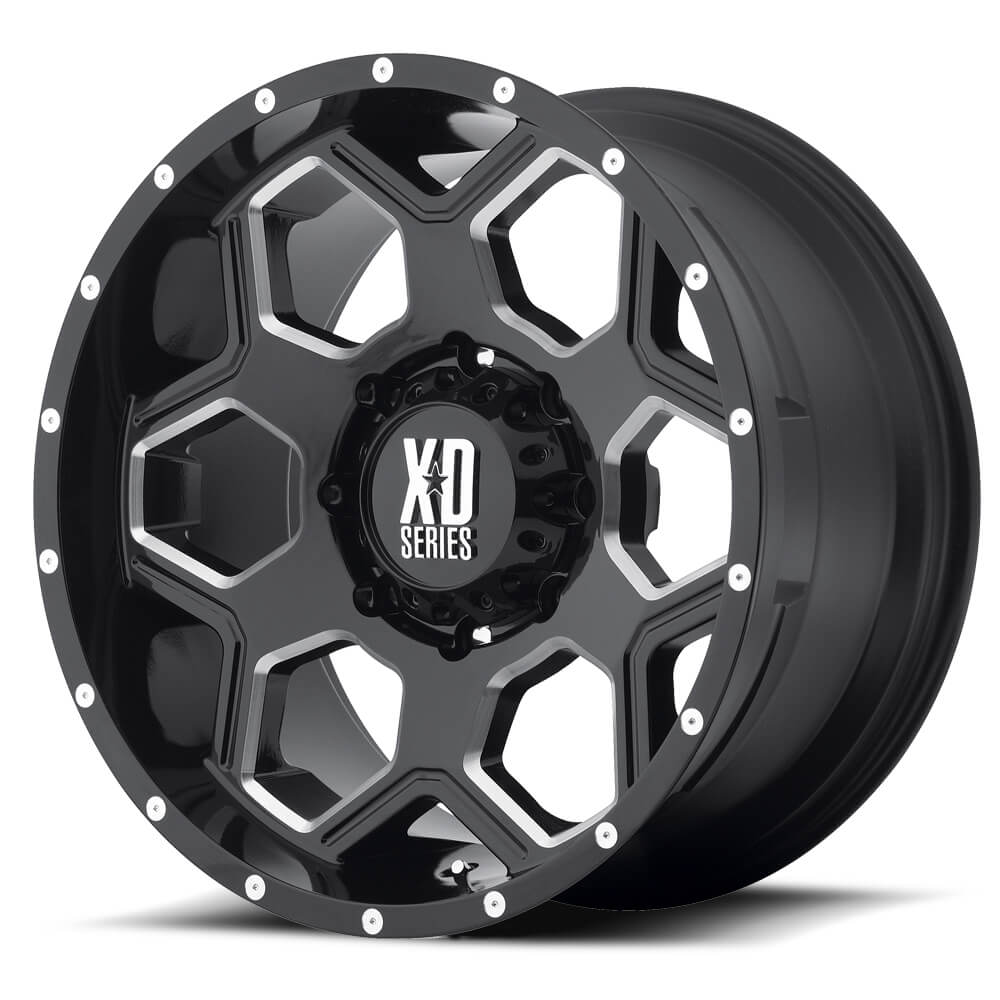 BATTLE READY
WHAT IT IS:
KMC Wheels XD Series XD813 Battalion
WHY YOU WANT IT:
The Battalion combines a gloss black finish with bright details, and features six unique diamond cutouts highlighted by precision milling on the inner edges. New for 2014, the Battalion is available in offsets for both lifted and non-lifted vehicles and comes in a variety of five-, six- and eight-lug applications to fit Jeeps, trucks and SUVs. A XD815 Battalion Dually is also available for dually fitments. Available sizes include 17×9, 17×10, 18×9, 18×10, 20×9 and 20×10.
WHERE TO GET IT:
KMC Wheels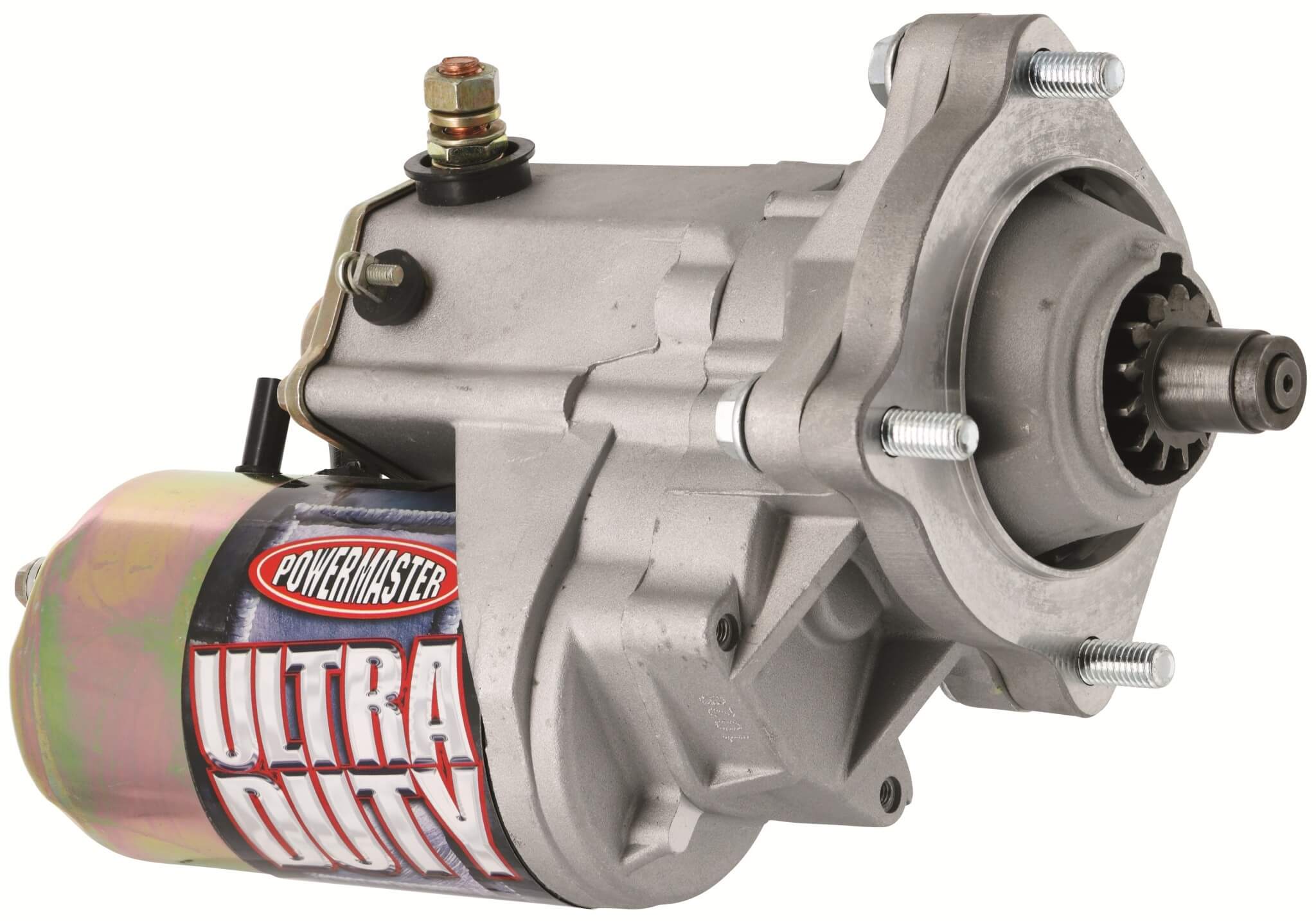 START IT UP
WHAT IT IS:
Ultra Duty Diesel Starters
WHY YOU WANT IT:
Powermaster Performance introduces performance starter upgrades for GM, Ford and Dodge/Ram diesel applications. With 2.7kW, 3.6-hp motors, these starters are able to turn over the most aggressive diesel engines in the harshest environments. Diesel trucks are asked to do more than any other vehicle on the road. When depended on for work, more often than play, it's important that a starter will work when the truck is needed most. Powermaster products are built in the U.S. with new components for long life and are up to 30 percent less costly than a factory replacement starter. Coming with a one-year warranty, Powermaster products can be factory refurbished for the life of the starter or alternator.
WHERE TO GET IT:
Powermaster Motorsports
630.957.4019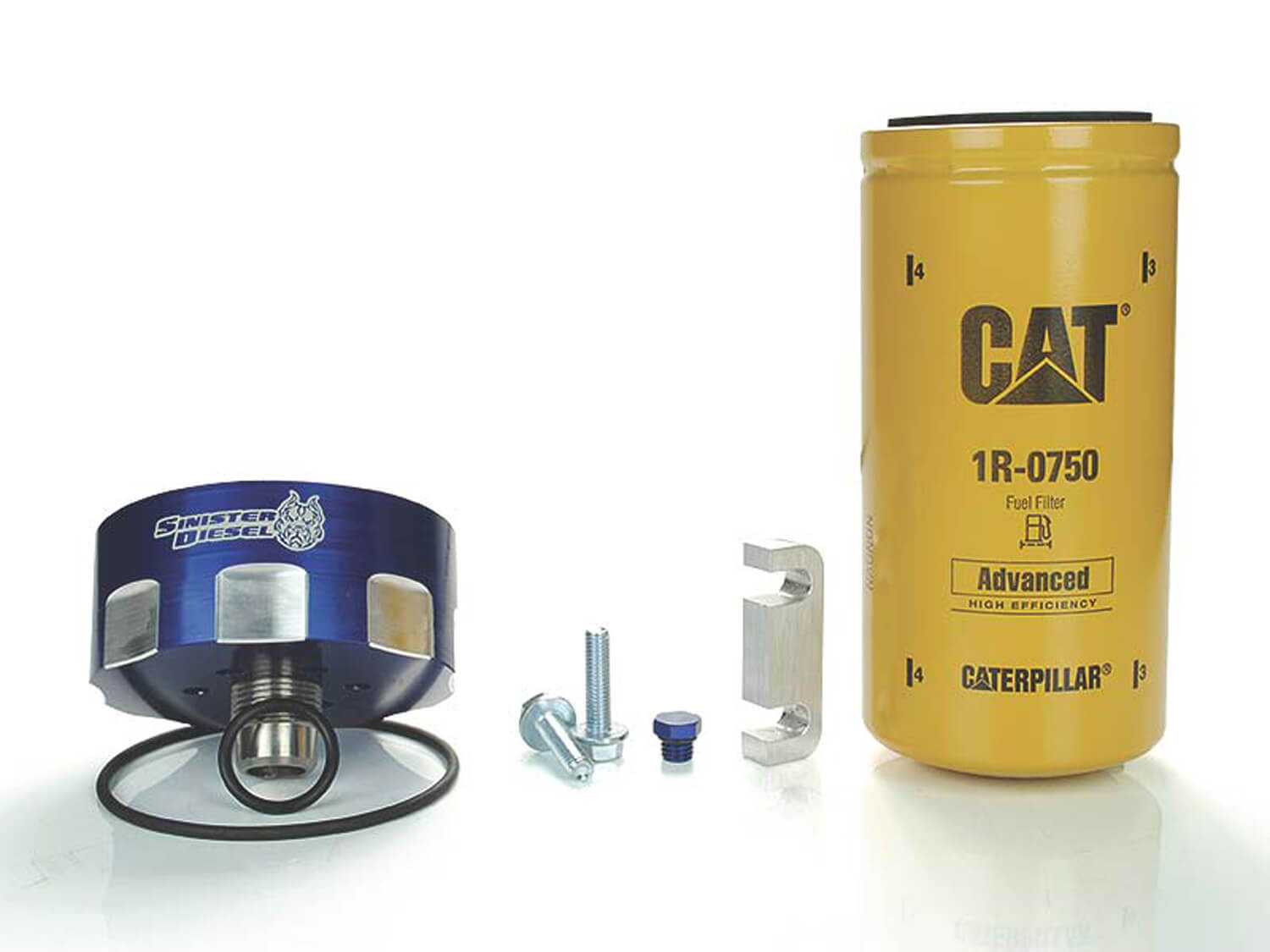 SINISTER FILTRATION
WHAT IT IS:
Cat Filter Adaptor for 2001-2010 Duramax
WHY YOU WANT IT:
Duramax owners can now extend the life of their engine with Sinister Diesel's new CAT Filter Adaptor for the 2001-2010 Duramax. With the adaptor, drivers can install a 2-micron CAT fuel filter onto their existing fuel filter head. This allows for greatly improved filtering before fuel gets to vital engine components like the CP3 injection pump as well as injectors. The new adaptor is easy to install because it does not require removal or modification of the factory filter head. Sinister provides everything for the install, including the filter head spacer block, so there's no need to buy two separate parts to accomplish one goal. The product also has a Sinister blue anodized finish, which prevents corrosion inside and outside the fuel system. The new CAT Filter Adaptor is guaranteed to be effective and trouble free.
WHERE TO GET IT:
Sinister Diesel
888.995.0766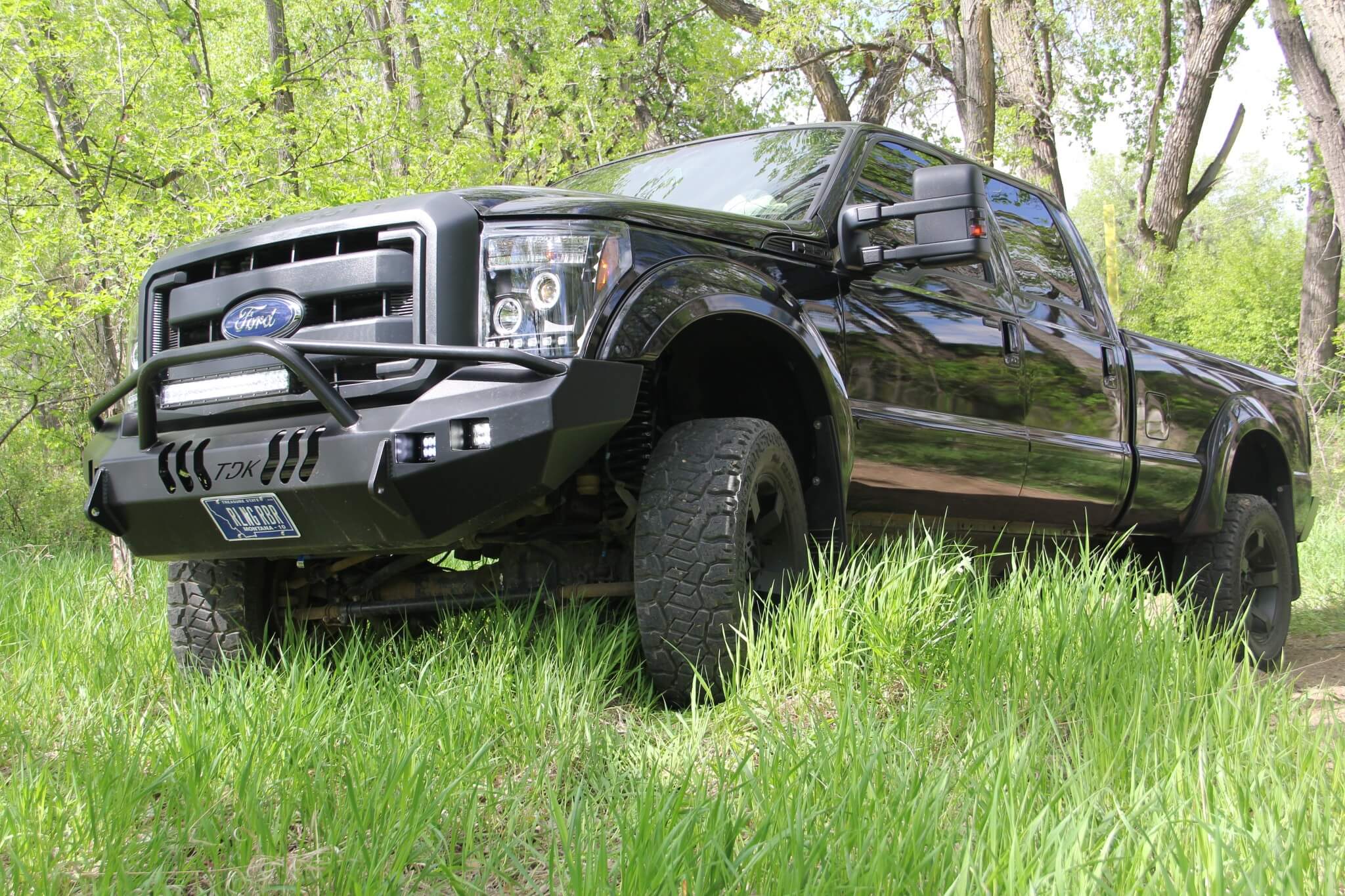 BLUE OVAL BUMPER CROP
WHAT IT IS:
Bumper for 2015 Ford F Series Trucks
WHY YOU WANT IT:
Attention owners of 2015 Ford F Series trucks, Throttle Down Kustoms has a rugged bumper designed specifically for your new truck. The bumpers feature a prerunner and a model with a full grille guard is also available. Throttle Down is also offering provisions for Rigid and other rectangular LED lights, along with many other options. Rear bumpers are also available. DW
WHERE TO GET IT:
Throttle Down Kustoms
406.374.2285