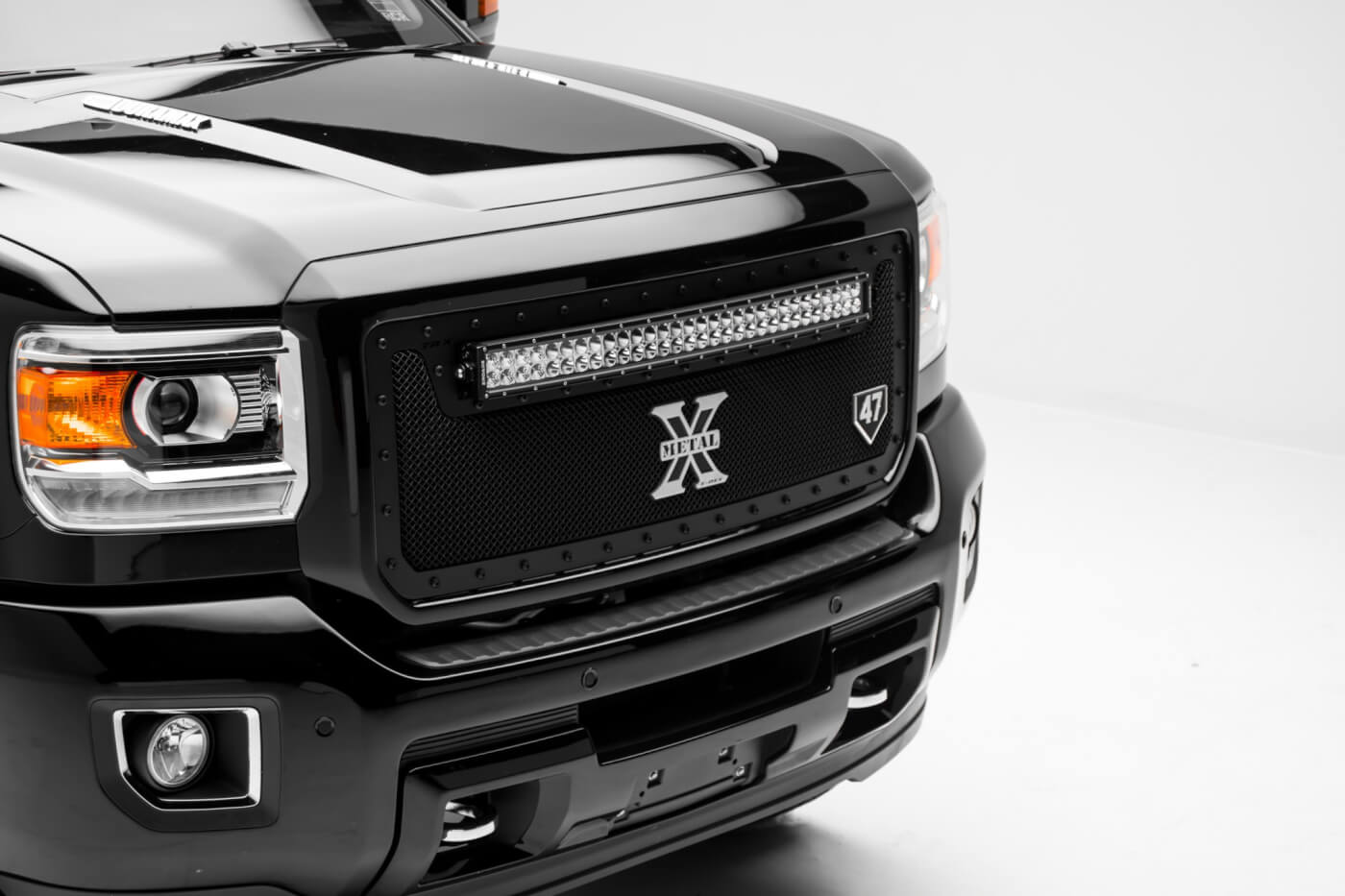 Stealth

Mode
T-Rex Grilles Blacked Out Studs for X-Metal Grilles
Due to popular demand T-Rex has now made TORCH Series and X-Metal grilles (with black finish) available with black studs for a complete blacked out custom look. Stealth Metal grilles feature a 20% gloss black powder coating to keep the flattened appearance without the maintenance hassles of a matte finish.
T-Rex Grilles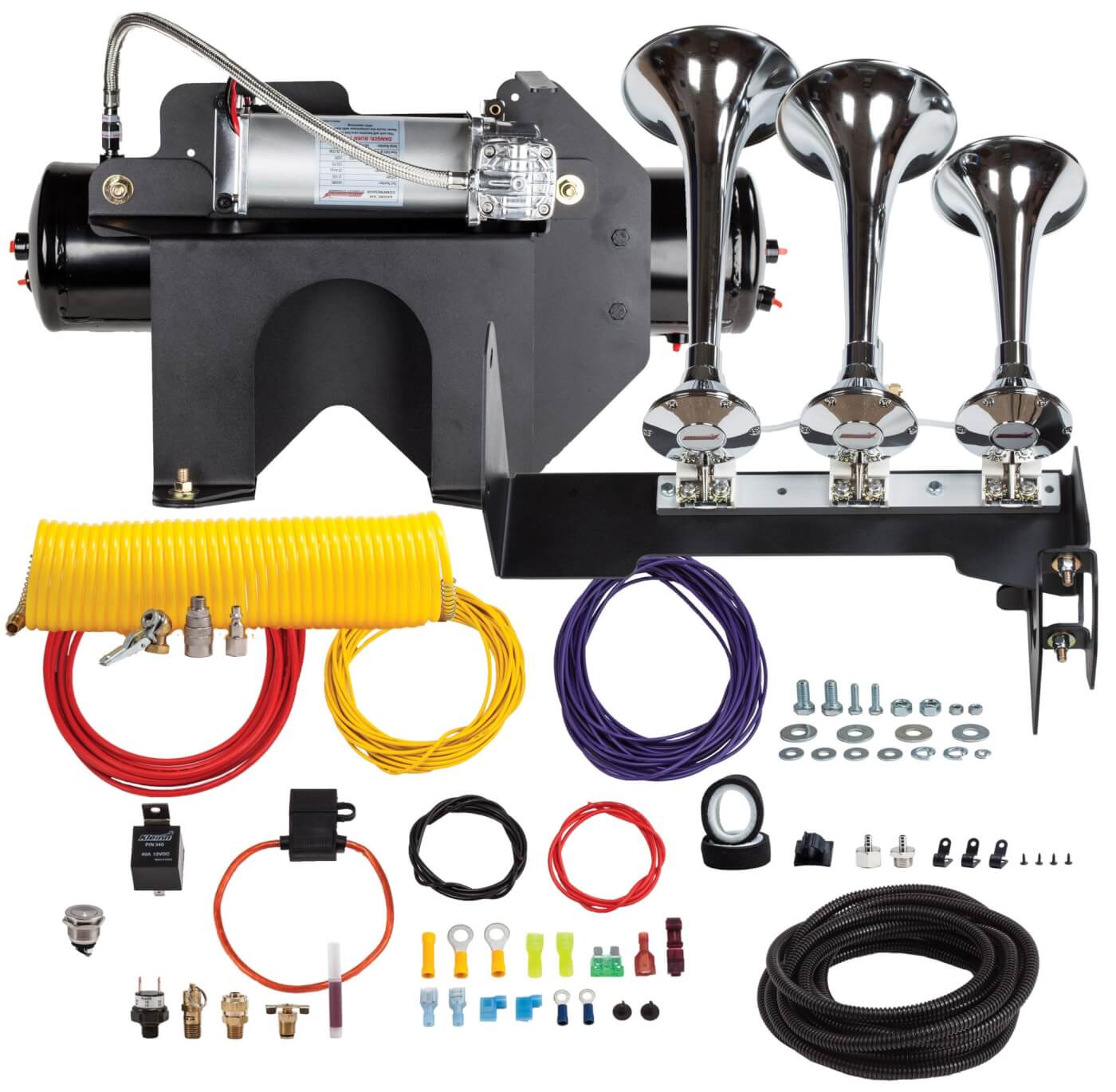 Air

Horns
Kleinn Train Horn Systems for 2014-2015 GM 2500HD & 3500HD
Kleinn Air Horns introduces 100% bolt-on onboard air & train horn systems for 2014-2015 GM 2500HD and 35000HD diesel trucks! We use U.S. made, vehicle-specific brackets and tanks in all of our kits, for the best quality available. HDKITS feature various air horns and two levels of 100% duty cycle air compressors. Each system comes with a Kleinn tire inflation kit and quick-connect couplers to allow the system to do more than blow its massive train horns.
Kleinn Air Horns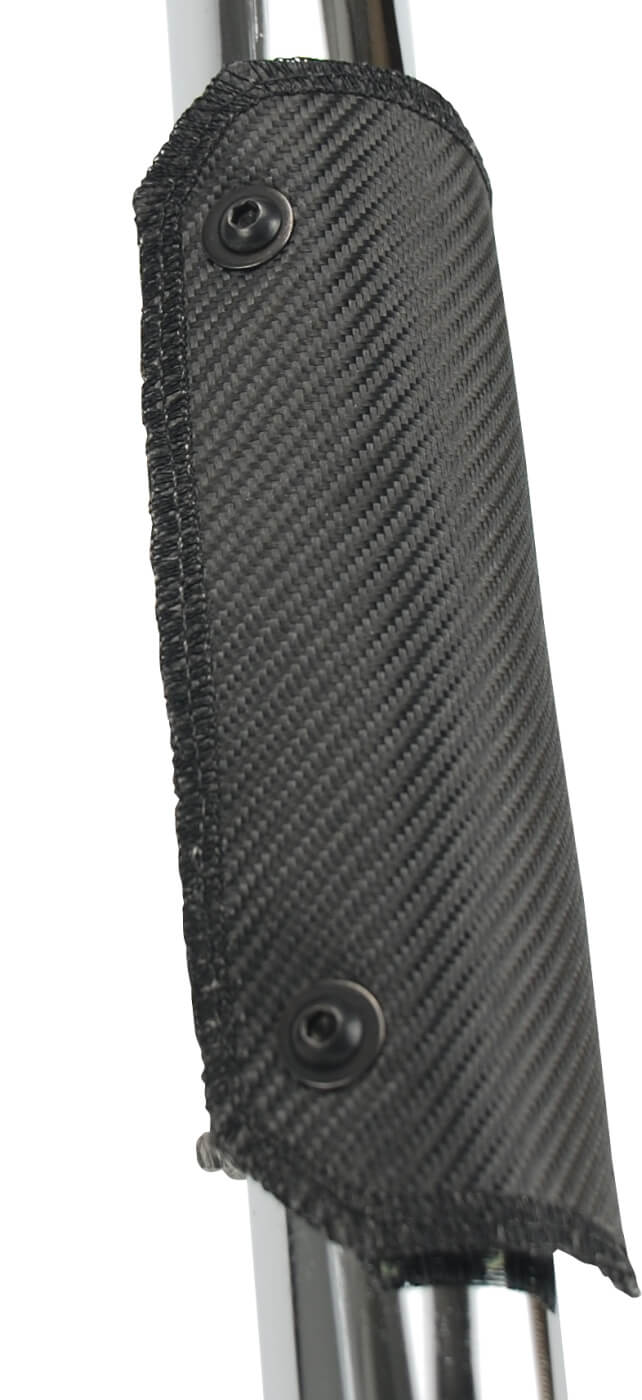 Heat

Protection
DEI Onyx Series Flexible Heat Shields
DEI's new heat shields feature a dual layer advanced textile design and stand-off bracket which provides maximum cooling and heat dissipation preventing heat soak and burns. The inside material is a specially treated, high temperature resistant fabric (89% silica) that withstands extreme heat – up to 1350°F. The outer edge features a surge stitch and all hardware is stainless steel. Designed to be flexible, the shield fits many different applications and pipe diameters.
Design Engineering
Late Model

GM Tie Rods
CTS 2011-15 GM Extreme Duty Stainless Steel Tie-Rods
CTS's new stainless steel tie rods will replace the infamous factory tie rods that bend under high stress situations such as off roading, drag racing or by simply adding larger wheels and tires. They're CNC machined from a solid piece of 1 3/8" 17-4 stainless steel and are a full inch thicker than the OEM design. The Inner & Outer joints are forged and Manganese Phosphate Coated for weather resistance plus have extra travel to prevent binding on lifted applications.
CST Suspension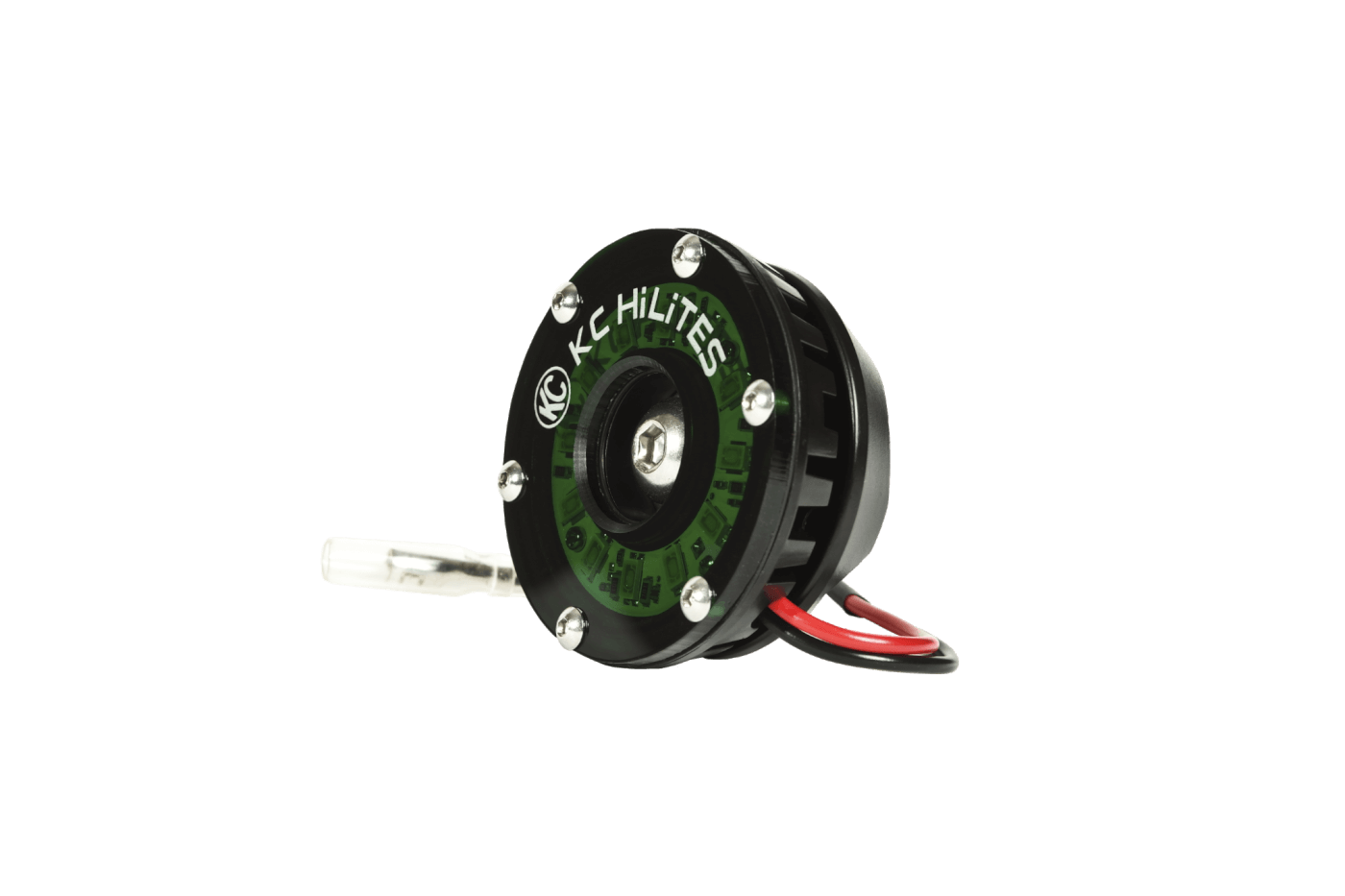 Extra

Light
KC HiLites' Cyclone Accessory LEDs
KC's new Cyclone LEDs are ultra compact making them perfect to mount just about anywhere you need a little extra light on your rig. The Cyclones have a flood light pattern, and are available in 5 different lenses, clear; diffused white; amber; red; blue and green. They're dust and water proof so they'll survive almost anywhere you put them.
KC HiLites Inc.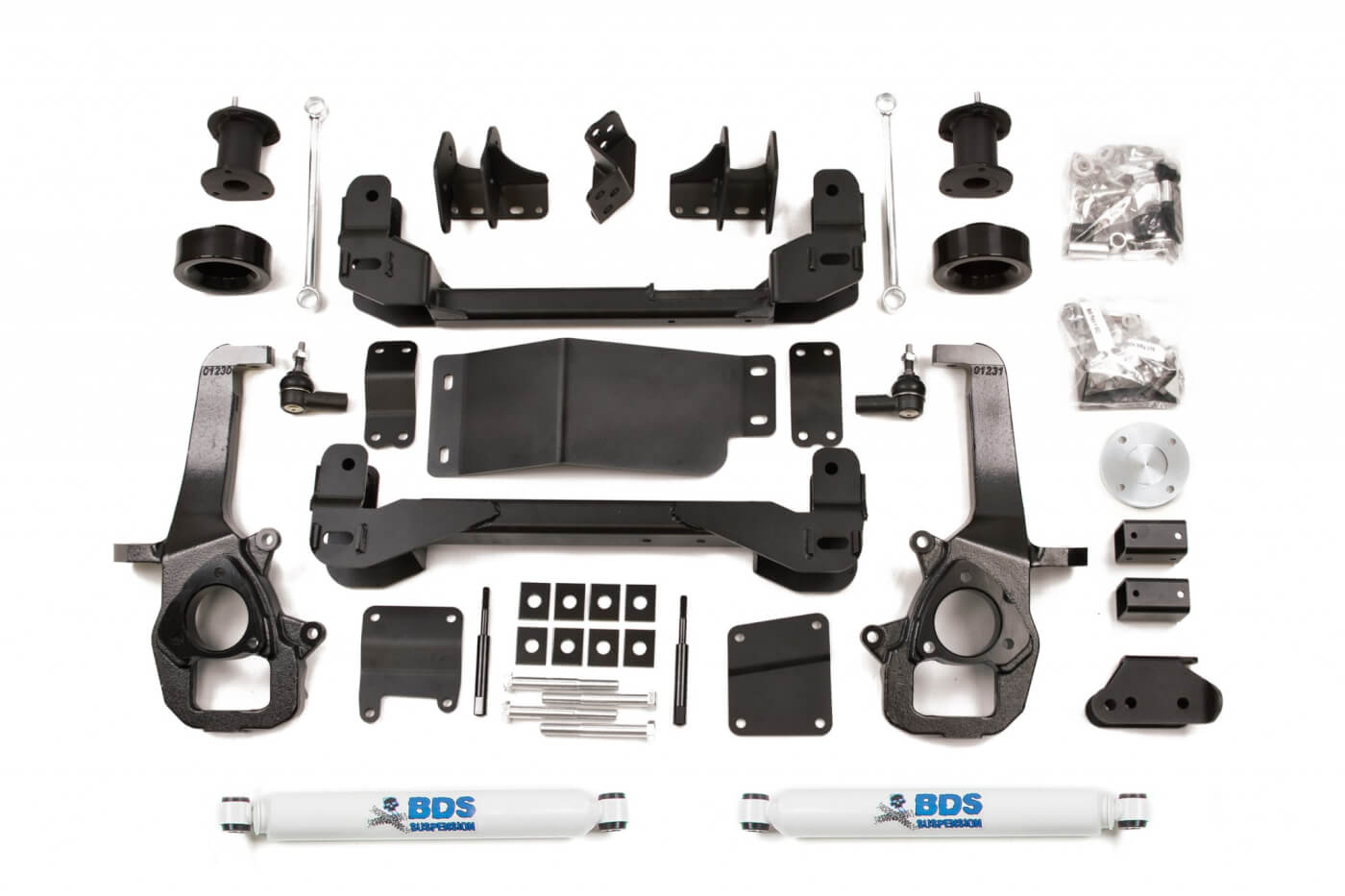 Hi Rise

EcoDiesel
BDS Lift Kits for 2016 Dodge Ram 1500 Trucks
Designed for the dual purpose ride, BDS's 4″ lift kit is designed for the driver that wants both on-road drivability and off-road performance. These systems include a pair of high clearance lasercut crossmembers, heavy duty steering knuckles, 3-point differential drop system, differential skid plate, and more. Front strut spacers and rear coil spacers are used to retain the factory ride quality while offering a level stance and room for 35″ tires.
BDS Suspension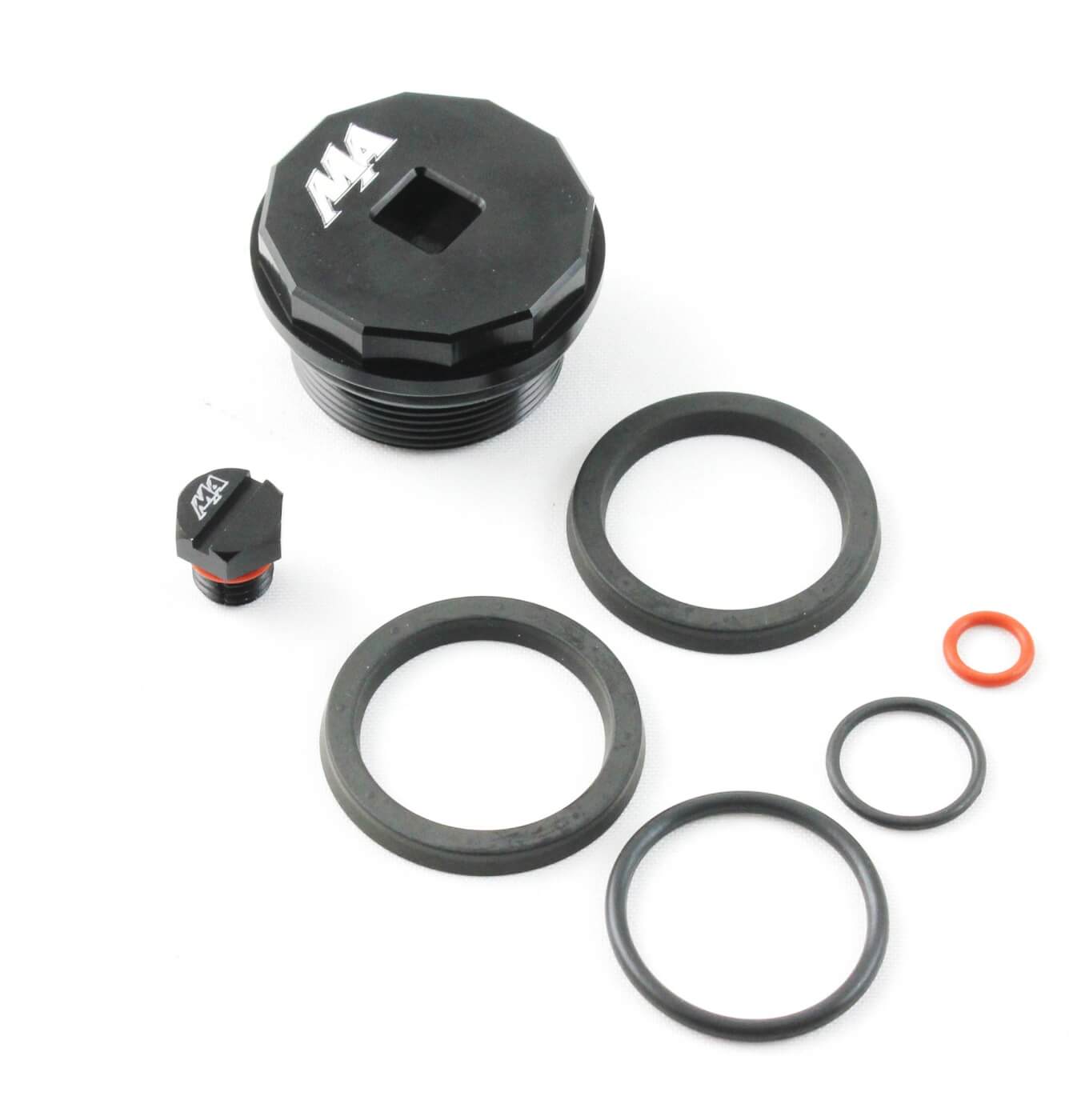 Duramax

Filter Fix
Merchant Automotive LML Fuel Filter Head Rebuild Kits
If your filter head is leaking or loosing prime, a rebuild kit is an economical way to fix it without spending hundreds on a new filter head assembly. Merchant Automotive has offered this kit for the earlier trucks and have saved thousands of customers a lot of headaches and money with this simple fix. We are excited to now offer a rebuild kit for the newer trucks (Deluxe kit with billet WIF delete plug and Billet Bleeder Screw shown).
Merchant Automotive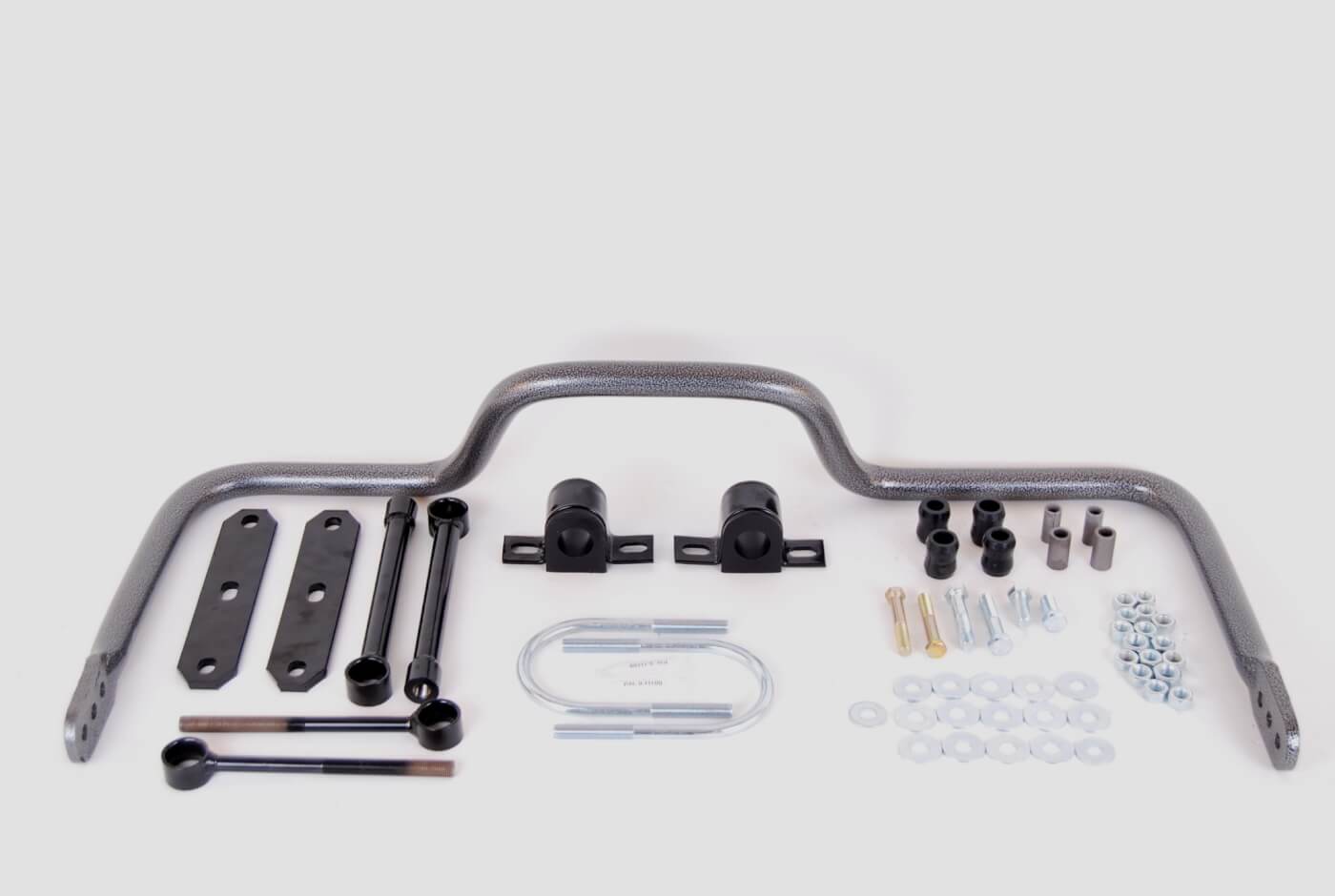 Slow

Your Roll
Hellwig 2000-05 Ford Excursion 4×4 Lifted Excursion Rear Sway Bar
This rear sway bar for the Ford Excursion fits vehicles with a rear lift of 2-4". An upgraded sway bar is important on lifted trucks since the lift raises the Center of Gravity, decreasing stability and increasing body roll. Hellwig's upgraded sway bar increases the anti-roll stiffness to improve both safety and comfort, whether it is daily driving or in tow/haul conditions.
Hellwig Products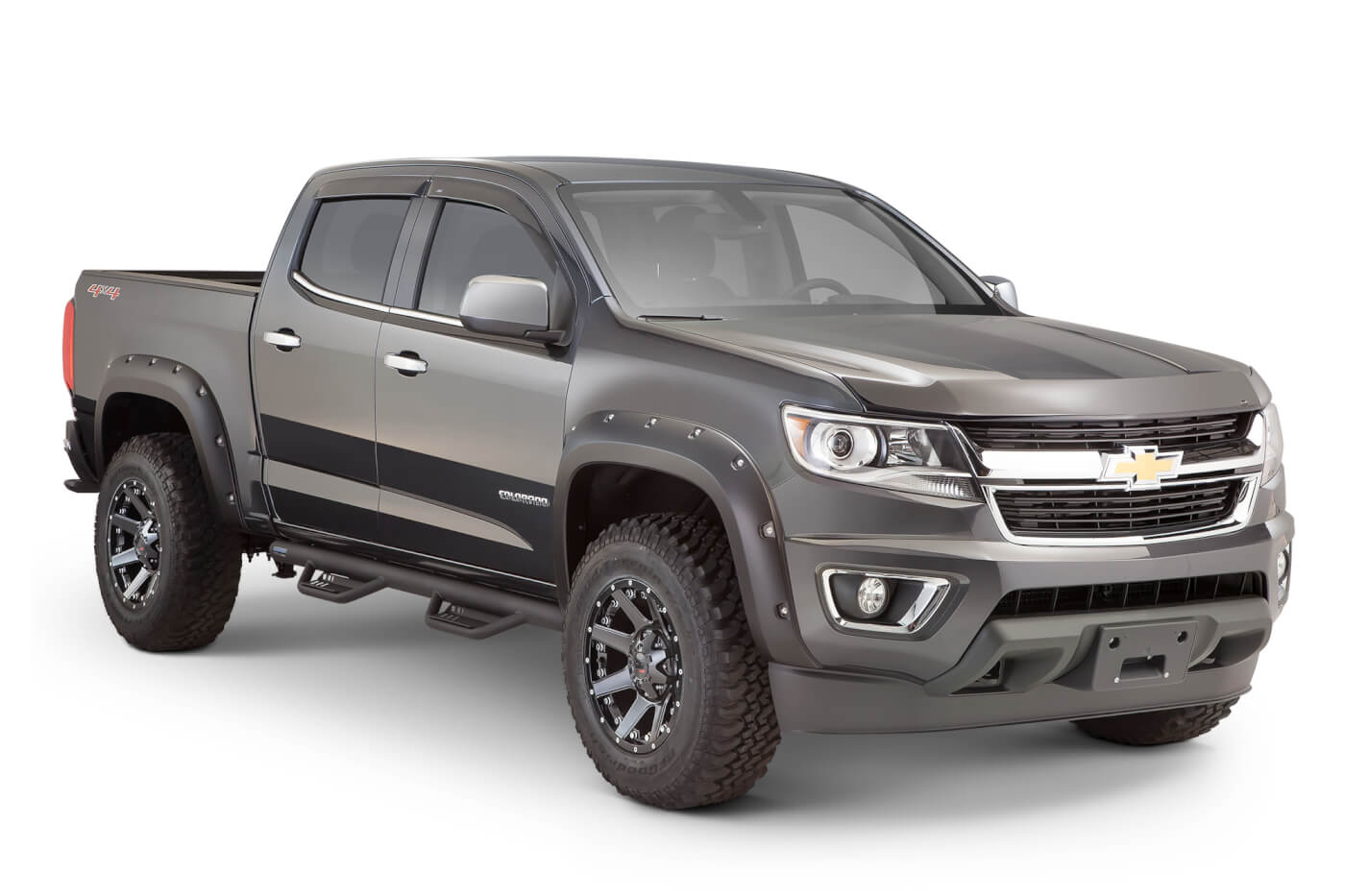 Stylish

Protection
Bushwacker 2015-16 Colorado Fender Flares
Bushwacker has released its Pocket Style fender flares for the 2015–2016 Chevrolet Colorado pickup, which provide an additional 1.5-inches of tire coverage. This extra coverage makes the flares ideal for Colorado trucks outfitted with wider tires, and provides a custom off-road style. Bushwacker Pocket Style Fender Flares for the Chevrolet Colorado provide a rugged, bolt-on look without having to drill through or cut the truck's sheet metal.
Bushwacker
Lower

Trans Temps
PPE Diesel Ram 1500 Trans Pan and Filter
PPE's Heavy-Duty Transmission Pan for the 2013-15 Ram features internal heat sinks and external cooling fins as well as added fluid capacity. These cooling fins, combined with the aluminum construction, promote reduced transmission oil temperatures. Cooler oil lubricates better which helps increase transmission service life and reduced service costs. What's more impressive is that PPE has engineered an exclusive removable and replaceable oil filter. That means unlike the factory part, there's no need to discard the filter pan assembly every time you service your truck's transmission.
Pacific Performance Engineering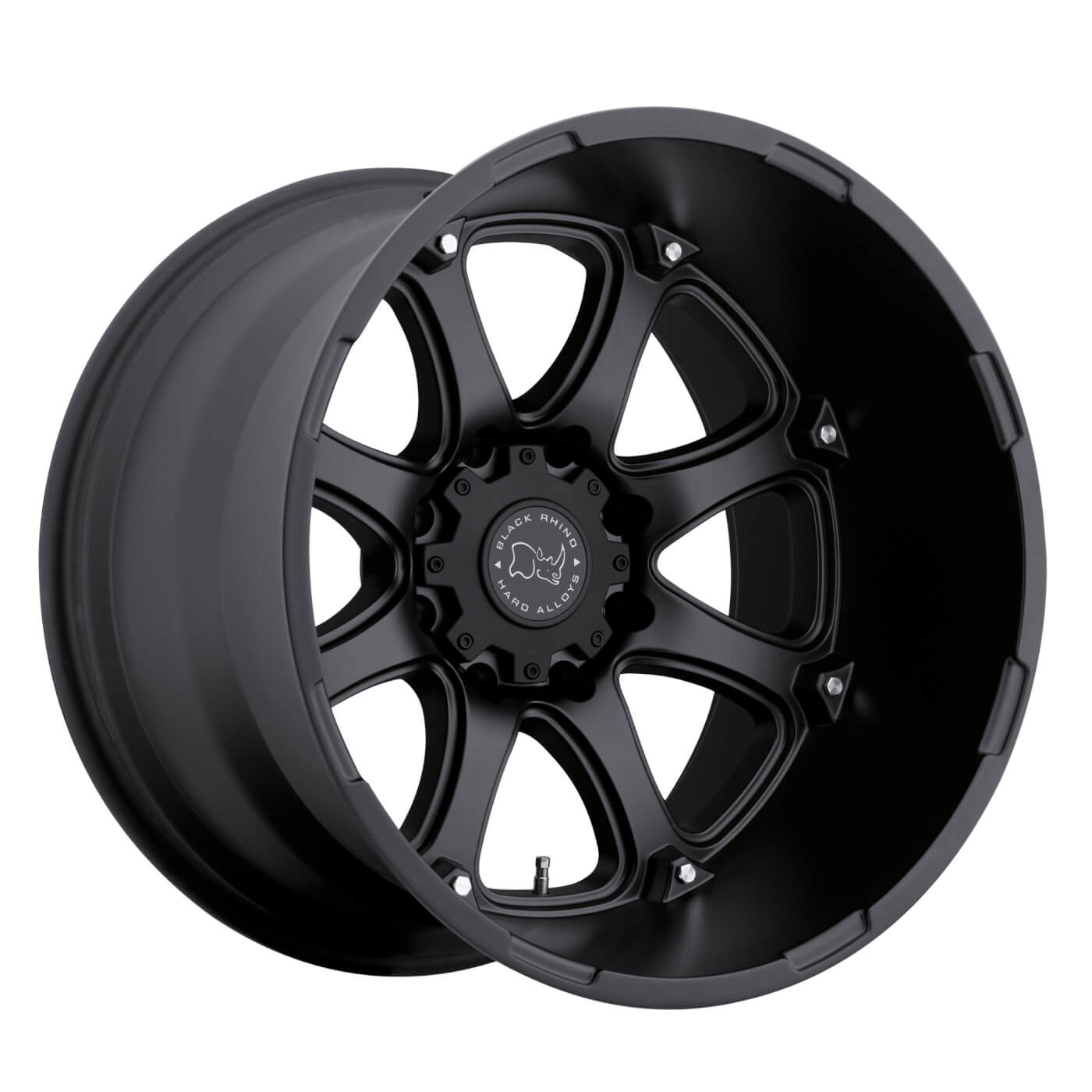 New

Shoes
Black Rhino Glamis Series Wheels
Black Rhino's latest offering in their over-built line of custom wheels is the Glamis model, named after the Glamis Dunes in Southern California, a local destination for all things off road. The Glamis wheel is engineered to carry the heavy loads off road aficionados often encounter. They're available in eleven different lug patterns, to fit virtually any truck or SUV, stock or lifted. And it comes in standard 17", 18" and 20" diameter by 9" width, as well as 20" x 12" width with a 5" lip and eye-popping 24" x 14" width with a 7" lip.
Black Rhino Wheels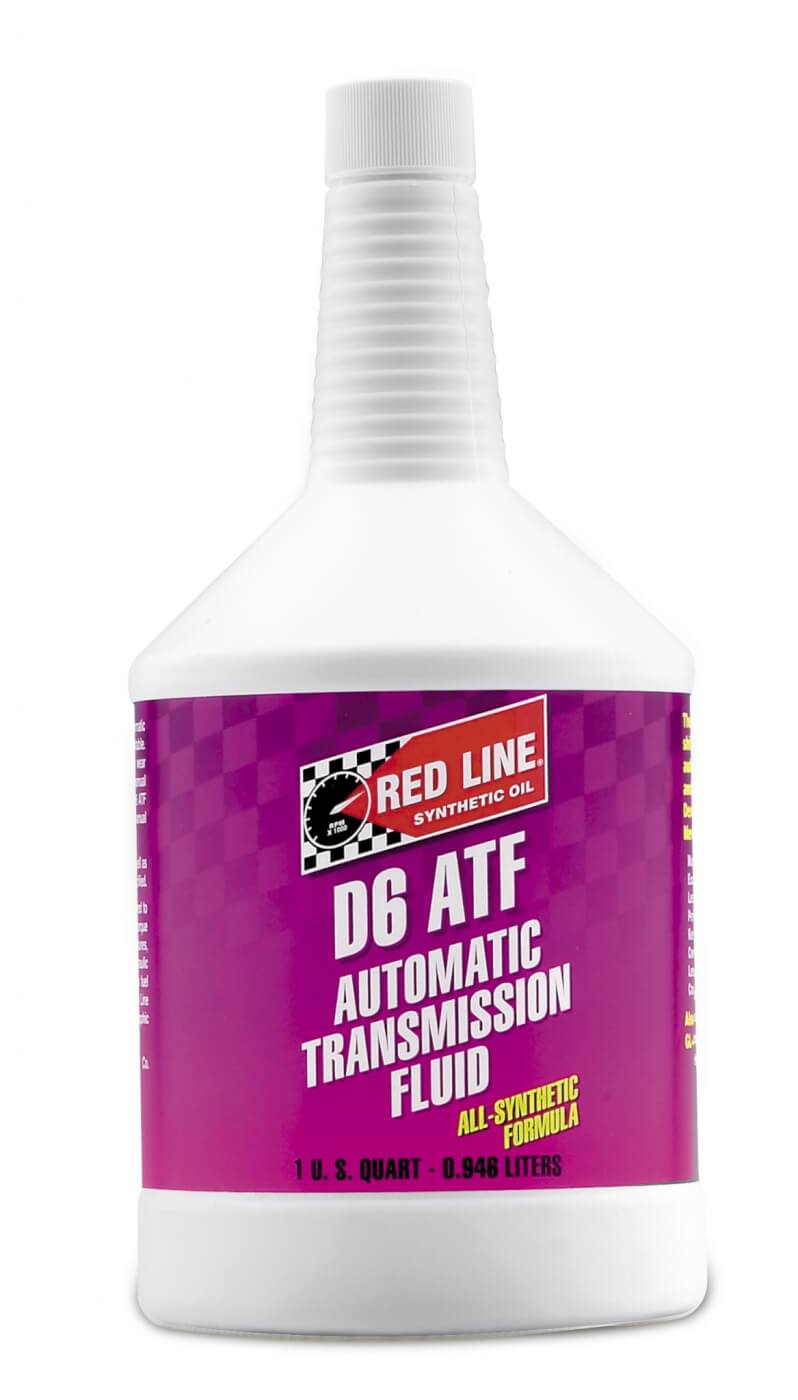 Slick

Oil
Red Line Oil's D6 ATF
Red Line's new D6 synthetic Automatic Transmission Fluid (ATF) is a lower viscosity version of the D4 ATF and is designed for better fuel efficiency. D6 ATF also provides significantly improved gear protection and will provide a GL-4 level of gear protection. The balanced frictional characteristics provide smooth and consistent shifts for extended drain intervals. The superior stability compared to petroleum ATFs allows high-temperature operation without varnishing valves and clutches which leads to transmission failure.
Red Line Oil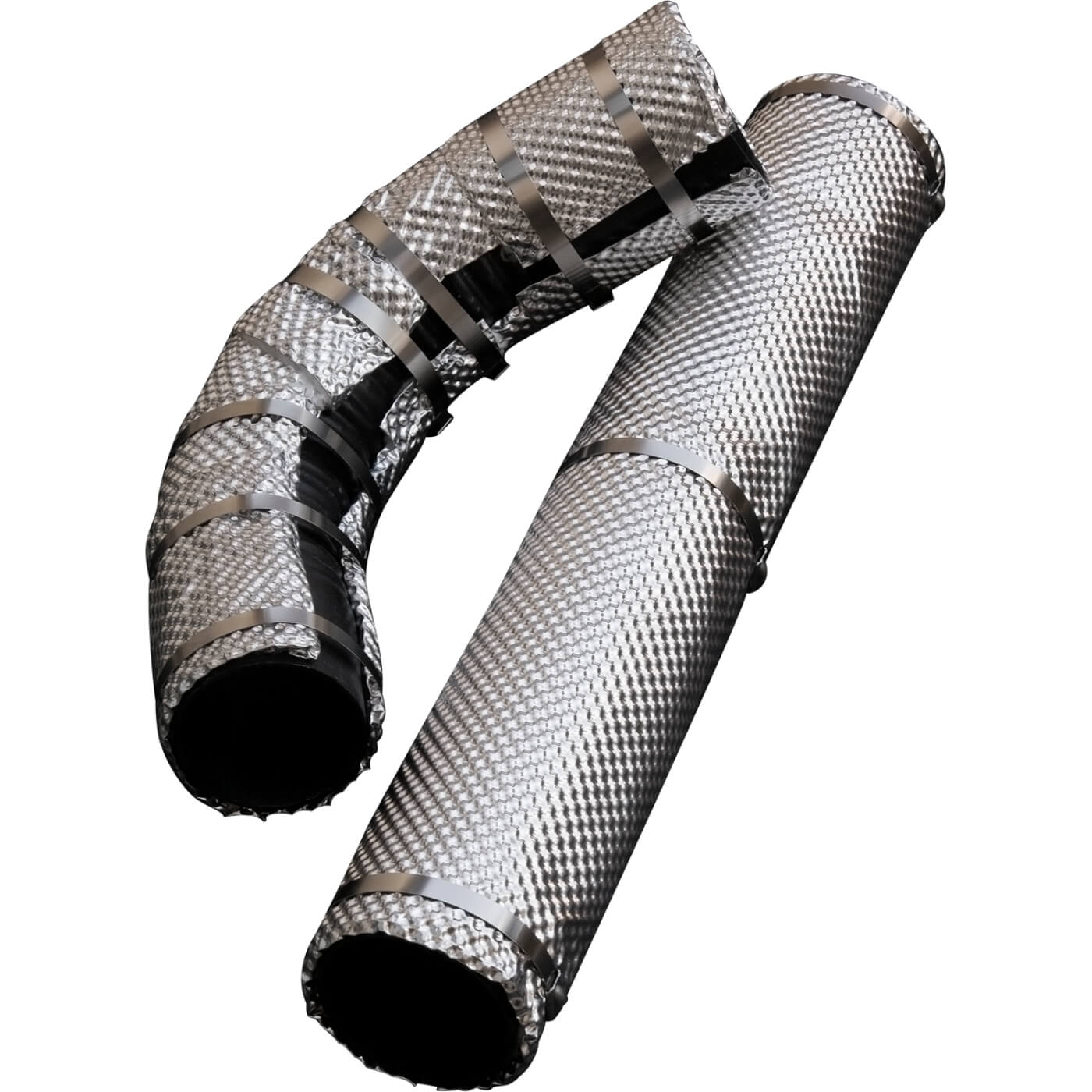 Heat

Protection
Heatshield Armor
Heatshield Armor uses Heatshield Products proprietary thermal-barrier material to help keep exhaust heat inside your exhaust system, reducing radiated heat by up to 70 percent. The outer foil layer protects the thermal-barrier material from the elements. Heatshield Armor is resistant to water, oil and most common automotive chemicals. Heatshield Armor is available in 17 different length and width combinations, making it easy to get the right amount of material to fully encase your exhaust system in a tough thermal barrier.
Heatshield Products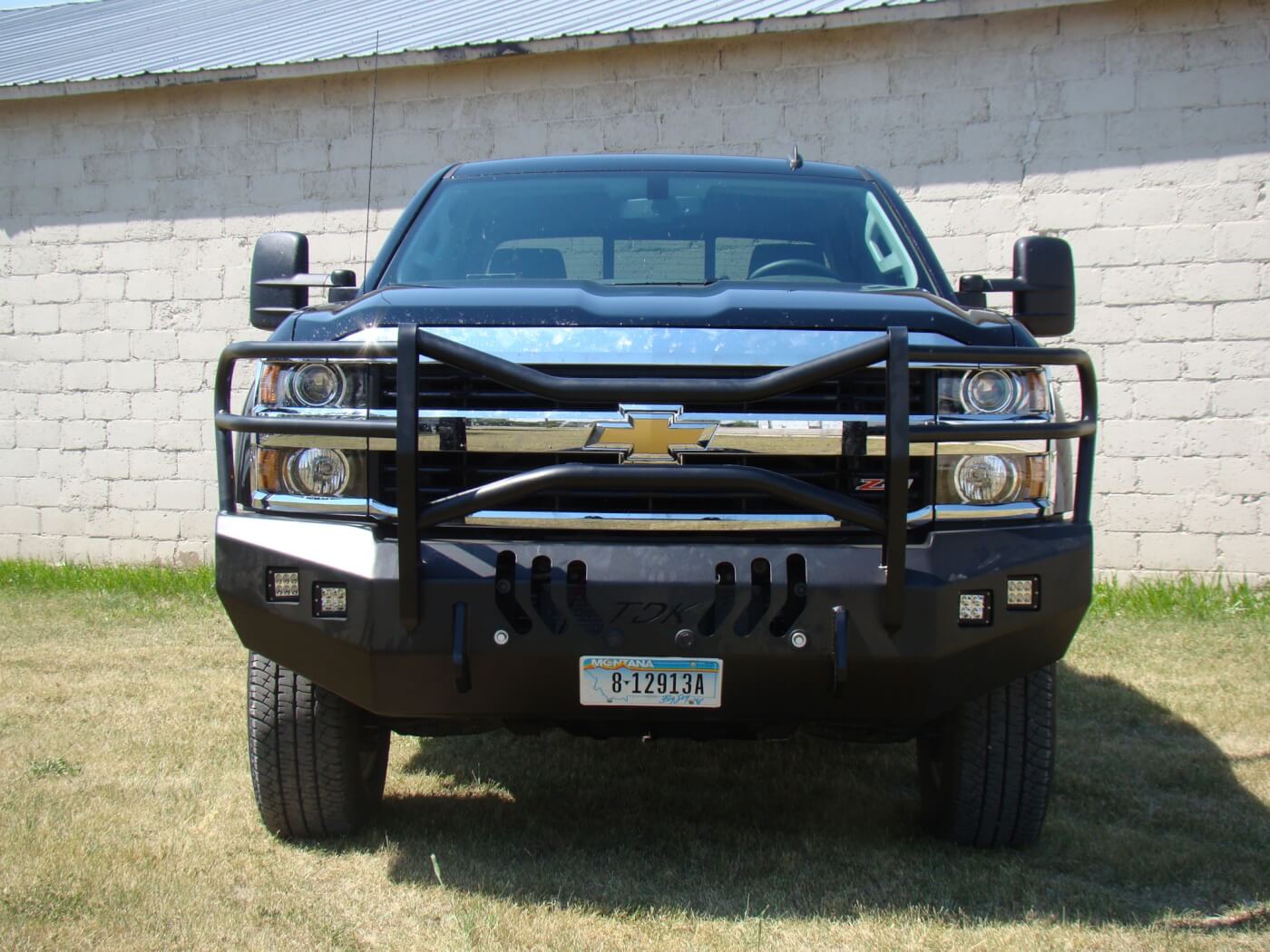 Beefy

Bumper
Throttle Down Kustoms 2015 Chevy Front Bumper
New from Throttle Down Kustoms is their 2015 Chevy Bumper. It's available with all the grill guard options, along with the LED Light holes, front parking assist sensors already integrated in the bumper. Throttle Down builds these bumpers with 3/16" plate steel that's CNC cut and formed. Furthermore, they thoroughly test them before making the bumpers available to the public using simulated deer strikes, and extended towing using the tow hooks
Throttle Down Kustoms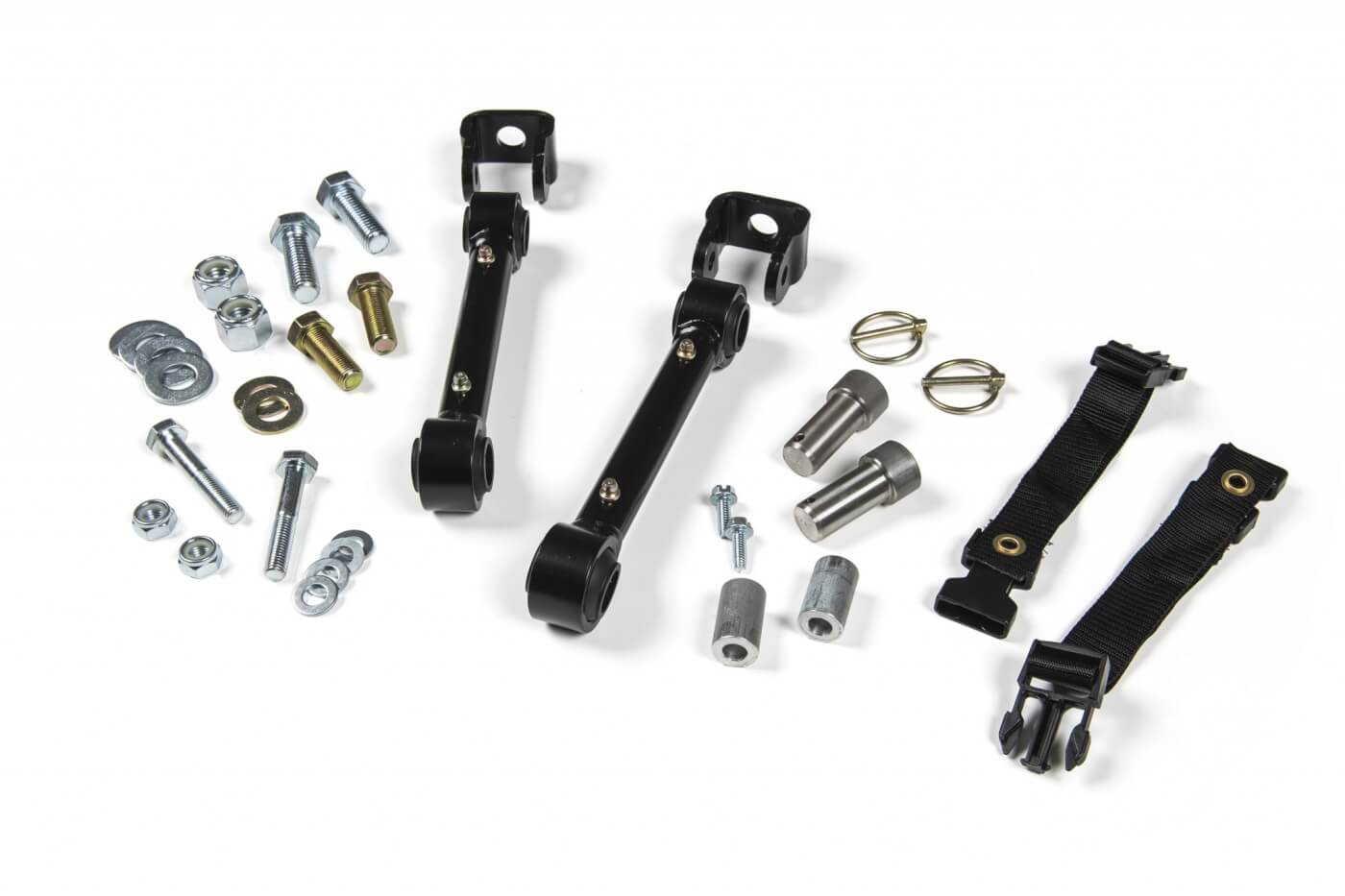 More

Suspension Travel
BDS 2003-16 Ram 2500/3500 4×4 Disconnectable Sway Bar Links
BDS Suspension now offers a set of sway bar disconnects allowing you to improve the Ram's offroad articulation similar to the Dodge Powerwagon and Jeep Wrangler Rubicon. These disconnect kits are a manual disconnect with the links able to be quickly removed and clipped out of the way to achieve full capability of your RAM's suspension. The kits are designed to work with BDS lift kits and others that utilize the sway bar in the stock frame mount location. DW
BDS Suspension